A smiley Jen representative awaits our arrival at Ibrahim Nasir International Airport. As the Maldives is a series of small islands, the airport and capital included, our hotel transfer is by speedboat. Whipping across the ocean with the night's cool breeze in our hair seems a fitting start to this tropical island getaway.
We've chosen Hotel Jen Malé as our point of transfer for its convenient location, modern facilities (high speed Wi-Fi, 24 hour gym) and reputation for bright clean comfortable rooms. Check-in is fuss-free, and we're soon settled into our Deluxe King room. White linens and walls, neutral hues in the furnishings and a splash of contemporary adornment in subtle artworks create a peaceful ambience in its smooth lines and uncluttered elegance.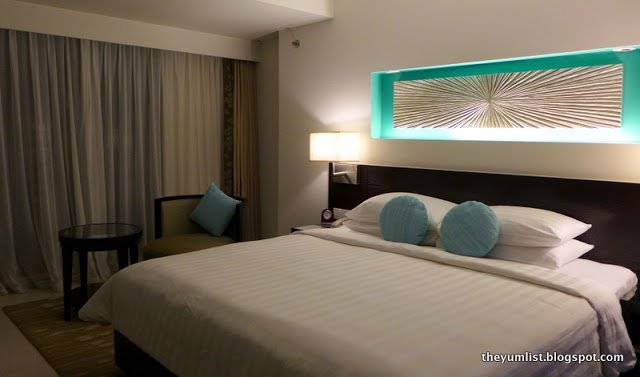 Deluxe King Room
Arriving on the night flight from Malaysia, it's not long before we're in bed. Highly appreciative of the hot high-pressured shower, we're cleansed from the journey, but feeling slightly peckish. As fatigue permeates our limbs, we add another tick of gratefulness – this time for the in-room dining service. Not long after we've allayed our hunger with a delicious meal from Azur, we drift off into undisturbed sleep, with pleasant dreams of aquamarine seas and tropical island bliss anticipated.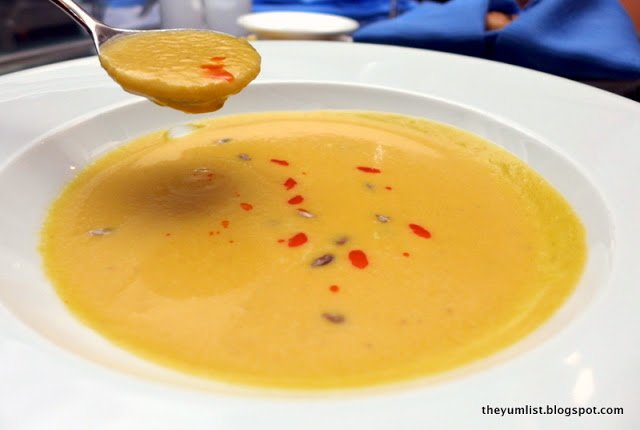 Pumpkin Soup with Chili Oil – Excellent Choice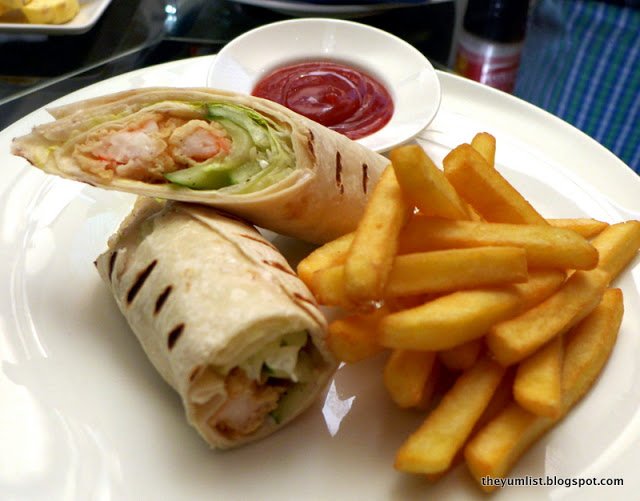 Prawn Tortilla Wrap – Delicious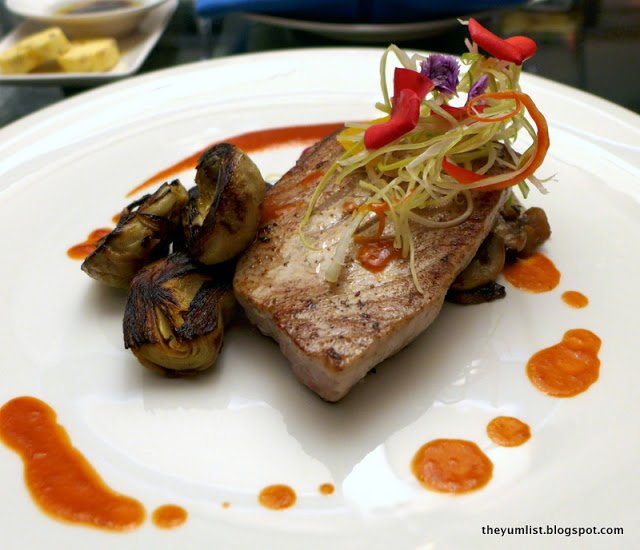 Local Tuna with Artichokes – Must Eat the Tuna – Fabulous!
I love to wake with the sun, so have purposefully drawn the curtains leaving a small gap, and am naturally roused by the sun's first rays. If not however, the blackout drapes would have stood their ground, not allowing a single beam of light to infiltrate until sanctioned. After I've tested out the personal espresso machine, and dressed for a workout, hubby tests out the curtains, closing them again for an extended doze.
In final efforts to be "bikini ready" I hit the gym, and finish with a dip in the rooftop infinity pool before breakfast. Open 24 hours, I have no concern for timing and find sufficient cardio and strength training facilities to get my day off to a positive start in the health club.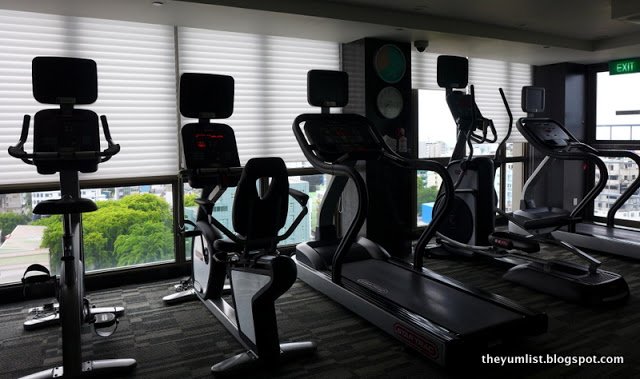 Gymnasium
Ending with a few laps of the pool, I capture the potential of the surrounds from the rooftop. If staying longer, I'm sure this spot would be worthy of a sundowner or two. Also, with an extended stay, we'd be sure to take up the free walking tour of Malé provided by the hotel – of which we're told the local market is a real highlight.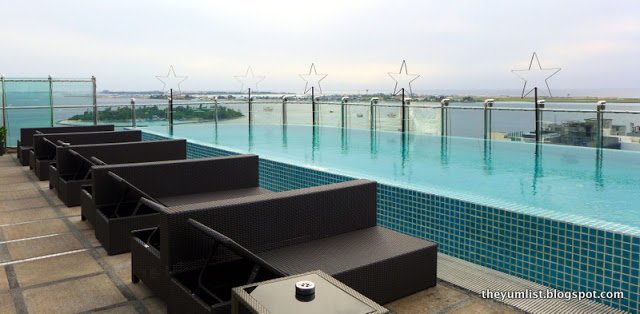 Rooftop Pool
Brekkie is included in our package and it's taken at the all-day dining outlet Lime. A decent sized selection ensures a variety of tastes are satisfied. Friendly staff give us a brief tour of the spread as we sip on fresh coconut water. Western, Asian, healthy and decadent options abound. Chefs at live cooking stations for eggs, waffles and thosai take diner's orders and prepare them a la minute. A waiter notices my hunt for something Maldivian and soon has me wrapped a local breakfast of tuna salad in a flat bread – yum! Coffee is freshly brewed, and for those in a hurry to-go cups and paper bags are available to grab a cuppa and a pastry to take away.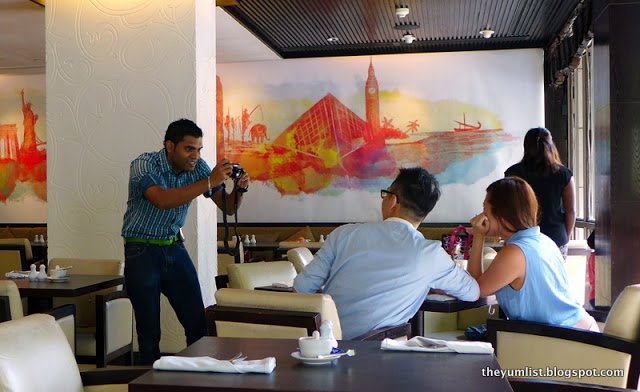 A Super Helpful Staff Member – Truly impressed by the service of this guy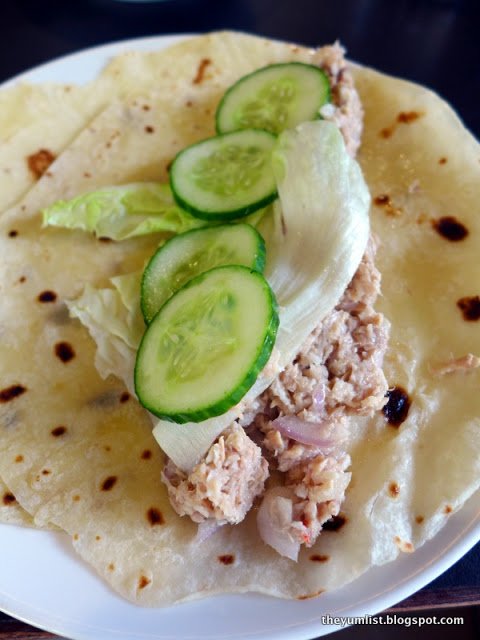 Maldivian Breakfast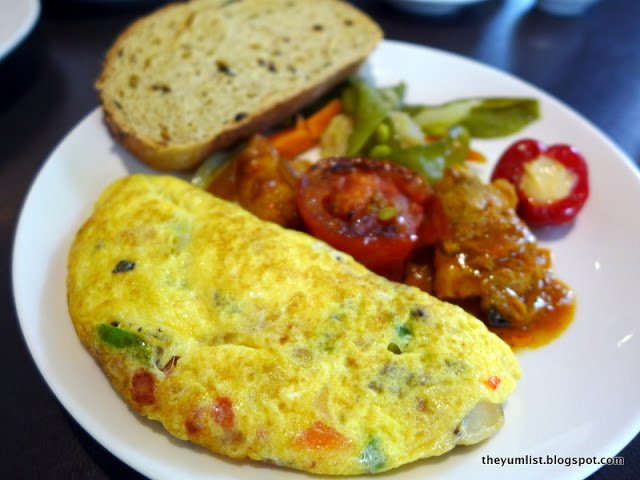 Omelette Made to Order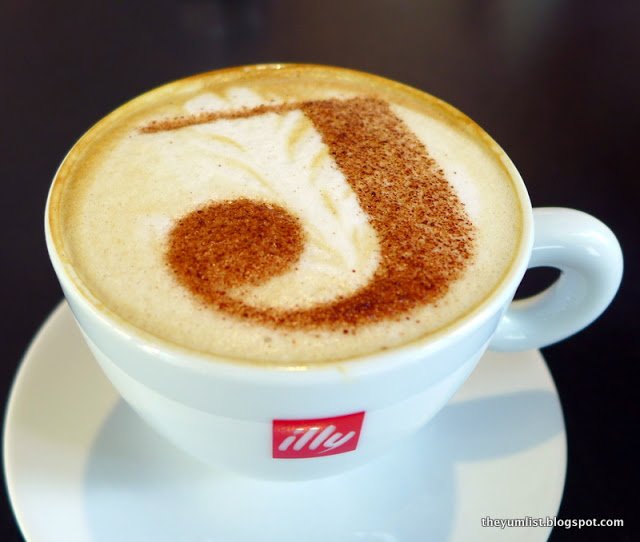 Cappuccino
Complimentary Wi-Fi Internet "anywhere and everywhere" allows my final social media updates before we're escorted by a Jen representative to our transfer for our next destination, Gili Lankanfushi.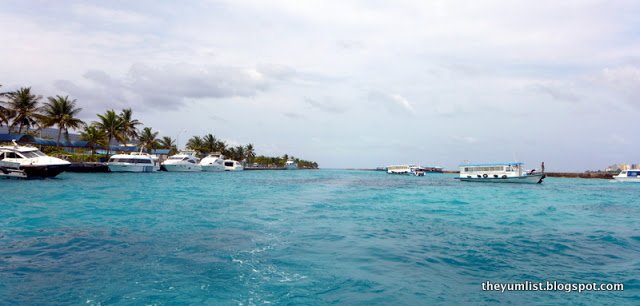 Airport Transfer
Reasons to visit: excellent transfer point to or from a holiday in the beautiful Maldives; gracious service; clean cheery rooms.
Hotel Jen Malé, Maldives
Ameer Ahmed Magu
Malé, 20096
Republic of Maldives
+960 3300 888