A short drive out of the city centre to Subang has us feeling as though we've left the city far behind. The luxury haven of The Club, with its bounty of space and greenery, frames us with a peaceful mindset, ready to disconnect and leave thoughts of our busy schedules at the gate.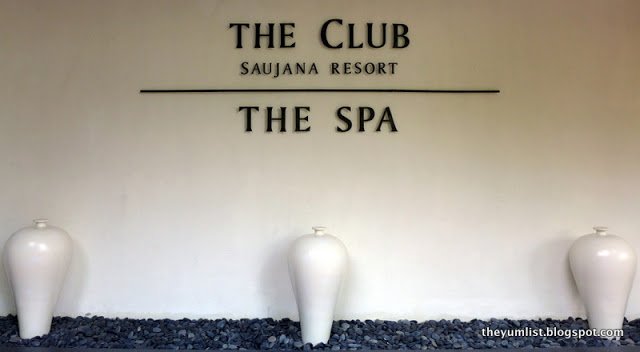 The Spa, The Club Saujana Resort
The Spa is blessed with its own area of tropical grounds. Access to eight private spa villas is via walkways that weave through a verdant tangle of flourishing jungle. It's cooler here, and air is fresher.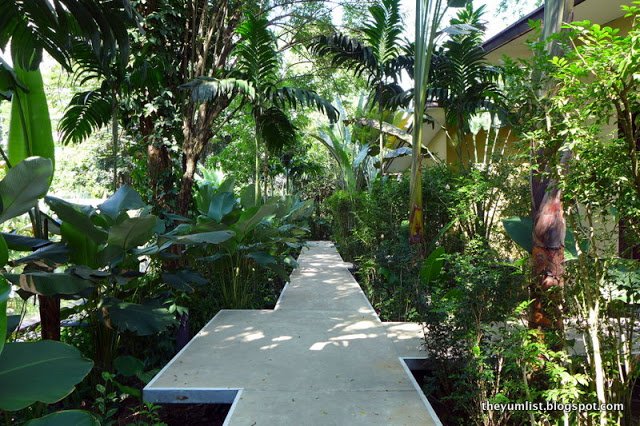 Pathway to the Spa Villas
We feel as if time is ours as we settle into the lounge in our private villa, sipping tea and gazing out the floor to ceiling windows to the wilderness. Our therapists explain our package – one of a range of mineral experiences currently the highlight of a visit to The Spa.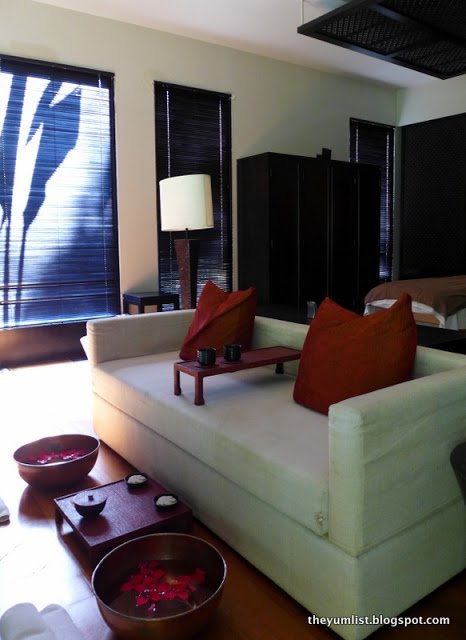 Lounge Inside the Spa Villa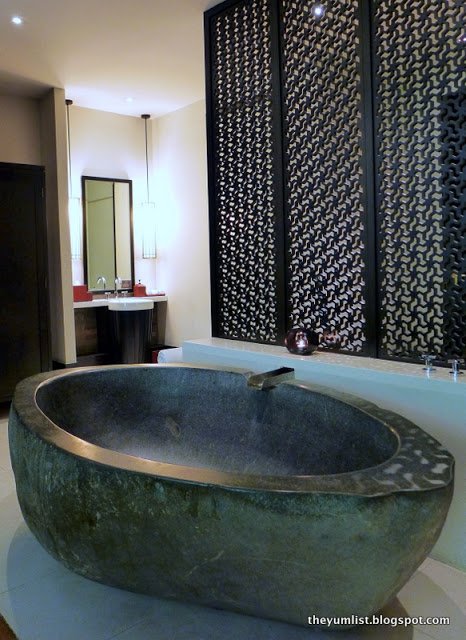 Volcanic Rock Bathtub
The Ultimate Head to Toe Mineral Indulgence (RM360, 150 minutes) promises to draw away the tensions of the preceding workweek, relax us into a state of calm and rejuvenate us for the weekend ahead. It's the ideal Friday afternoon extravagance.
A calming steam bath (20 minutes) prepares the mind and body: opening pores and encouraging thoughts to slow. Feet are then soaked and given a light exfoliation with a Dead Sea salt footbath. Cleansed, with skin and head clear, we're 100% ready to take advantage of the subsequent treatments.
Skilled therapists use long deep strokes with palms, heels of hands, thumbs and elbows, to remove even the most stubborn tension from our muscles in an hour-long Balinese massage. Even though we've already discussed the areas we'd prefer more or less focus, these masterful ladies intuitively track down the knots and gnarls around our neck, shoulders and lower back and work tirelessly to smooth them out.
The treatment bed is one of the most comfortable we've encountered. Soft yet supportive, it's more than long enough for our tall frames. The headrest leaves no marks on our faces and causes no tension to our necks, and the automatized elevation function brings us back gradually into a seated position at the end of treatment. Our masseuses further enhance the cosiness with warmed cushions to support the knees relieving pressure on the lower back, and chilled eye pads.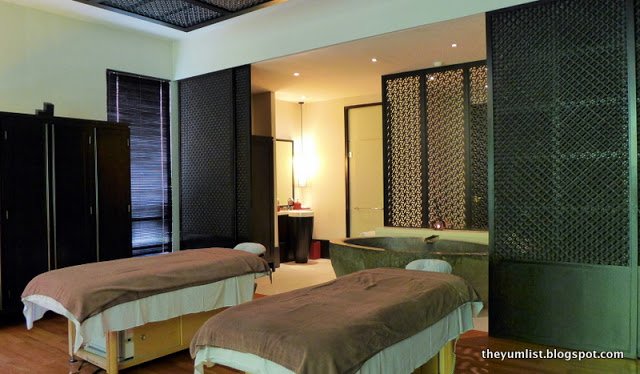 Automatized Treatment Beds
The final hour of the session sees a full body exfoliation and anti-aging treatment, followed by a Dead Sea mud envelope, and hair and scalp massage. Our skin is left baby-bottom smooth, dead skin cells removed, and body fully hydrated.
Complete, but not quite yet ready to leave, we're left to luxuriate a little longer in the tranquil surrounds. Again presented with warm ginger tea, we sip contentedly, and unhurriedly prepare to resurface, feeling rekindled and heartened for the weekend ahead.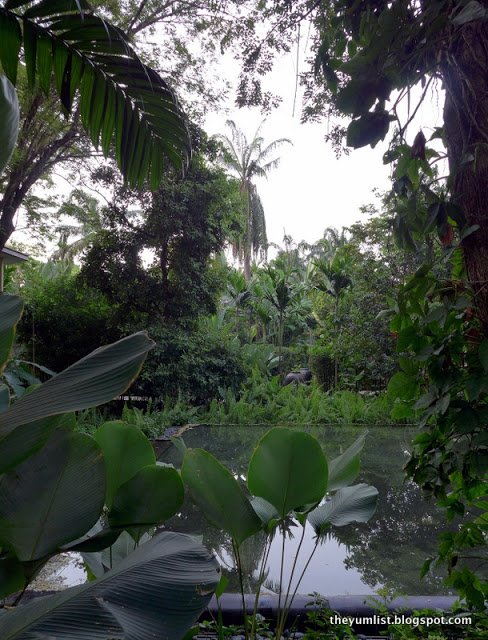 Greenery
Reasons to visit: excellent value for the quality of treatments and beauty of location; mineral escape packages; a peaceful retreat on the city's edge
The Spa
The Club Saujana Resort
Jalan Lapangan Terbang SAAS
40150 Shah Alam
Selangor Darul Ehsan
Malaysia
+6 03 7840 5026