Only 90 minutes from Kuala Lumpur, yet so far removed from the city, Avillion Port Dickson makes a wonderful weekend getaway. The beaches in the area aren't reputed as the best in Malaysia, but they have been cleaned up a good deal since our last visit, and for a peaceful escape that's only an hour and a half from the big smoke, they're more than sufficient.
Ocean Views
Family Pool
Avillion Port Dickson is the leader on this piece of coastline in luxury accommodations. Sitting on 23 acres of greenery the property is home to 240 rooms, chalets and villas. Traditional architecture is found in design resembling a Malay fishing village. Comfort though is ensured with modern amenities and some of the friendliest and most gracious service we've encountered in Malaysia.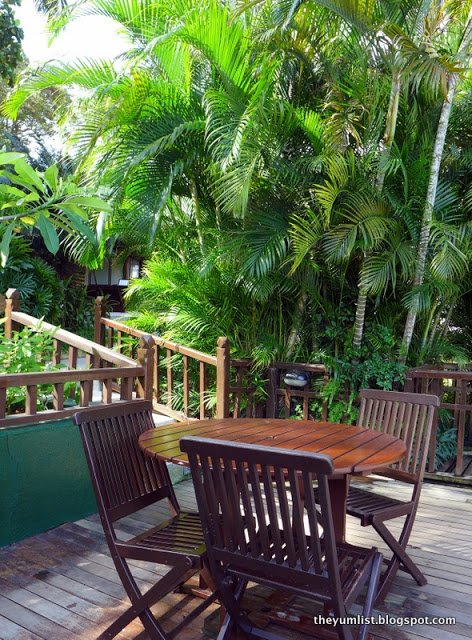 Many spots to relax outside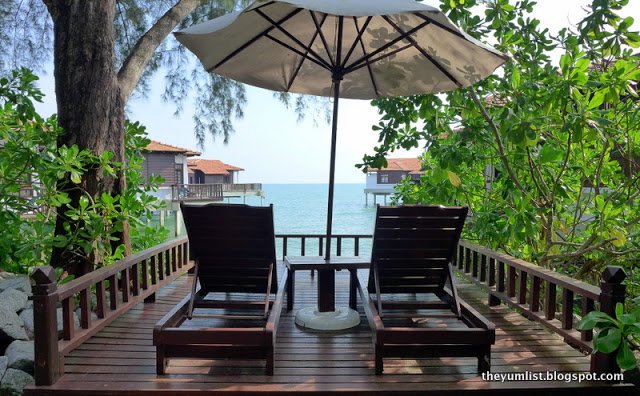 More relaxing sites
From Garden Chalets to Two Bedroom Water Villas, there are a variety of lodgings to suit multiple needs. We inspected all room categories and found each to be spacious and very comfortable. A feature of all rooms is a window-side day mattress, big and snug enough to be used as an additional bed. Wooden flooring, contrasted with white linens and walls, and complemented with local art pieces form a welcoming environment.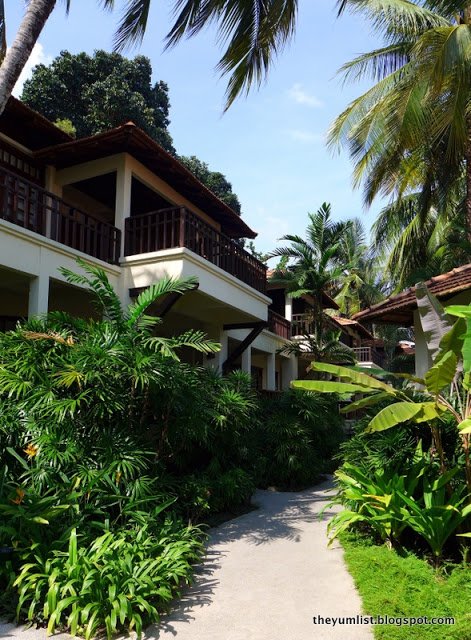 Path to Garden Villas
All rooms are fit with the facilities you'd expect in a high-end property: electronic safe, mini-fridge, flat screen TV, hair dryer, spa bath products and complimentary Wi-Fi. While the garden chalets have pretty views of the beach and sea, it's the water villas and chalets that had us most excited about our stay.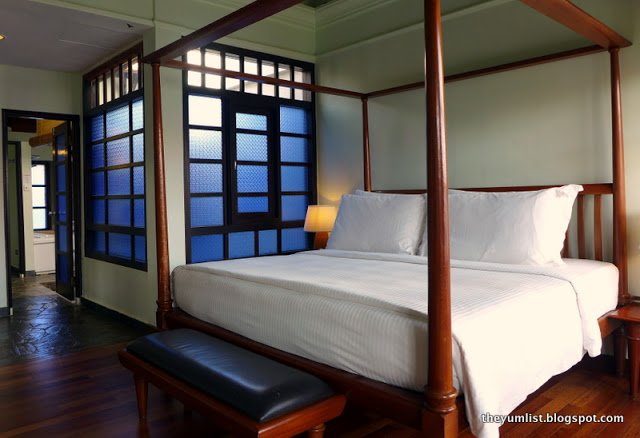 Bedroom of Water Villa
Built on stilts, wooden walkways lead guests to their accommodations above the water. For me, there is no way more soothing to drift off into dreamland than to the sound of the sea gently lapping the shore. An open sky bathroom with separate tub, rain shower and toilet is another highlight, alongside private balconies from which to lounge and lap up the fresh ocean air.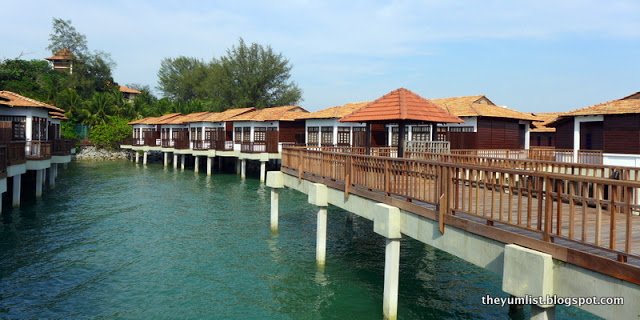 Walkway to Villas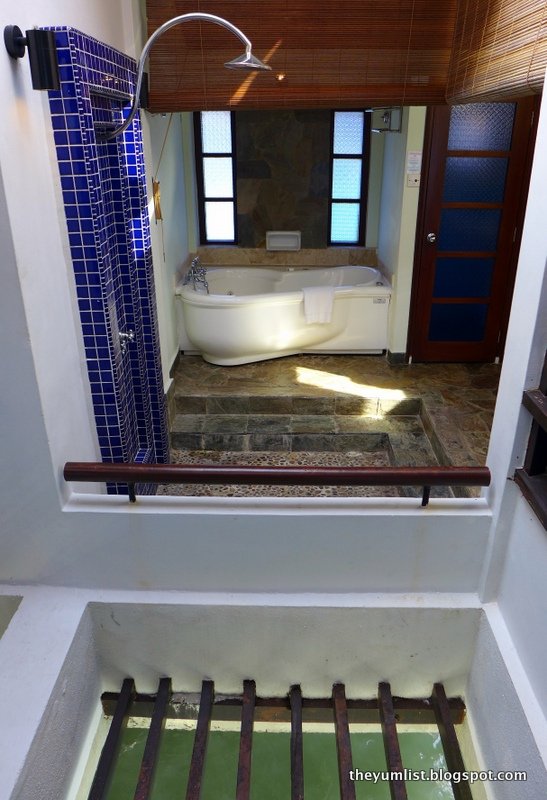 Bathroom – open to the sky above and the sea below
While being surrounded by water in luxury dwellings might be enough for a pleasant weekend escape, Avillion Port Dickson offers much much more.
aVi Spa
is one of the best I've visited in Malaysia. And, to be quite honest, I was surprised by the stunning design, and equally impressed with the quality of treatments and products. A light bright contemporary glasshouse above the soft waves heartens relaxation, and is accompanied by natural products and skilled therapists.
Kirsten gives a full report of what to expect via this link.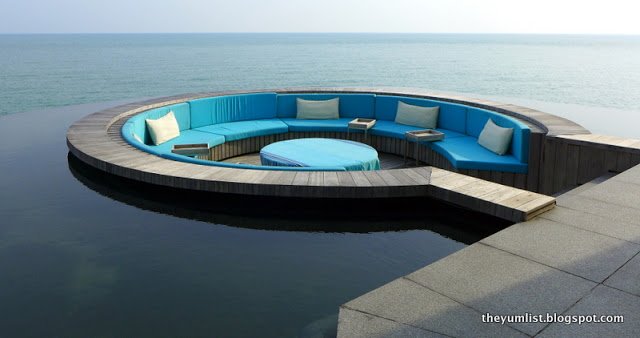 Spa Lounge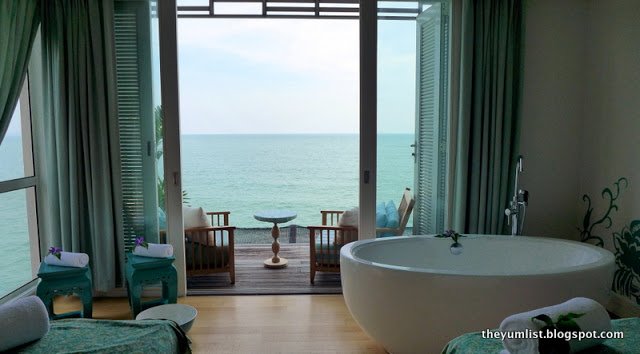 Couple's Treatment Room
Three pools – children, family and adults only – provide further spaces for relaxation, and Avillion Port Dickson is one of the few places that actually encourage a midnight dip gifting 24 hour access to all guests.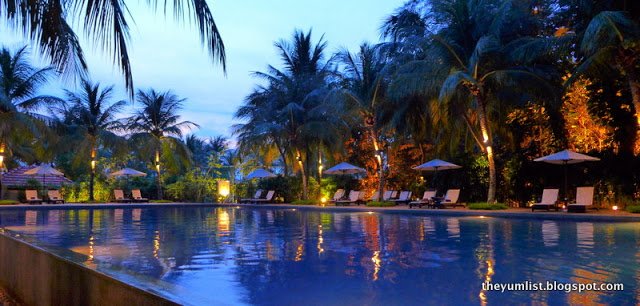 Adult's Only Pool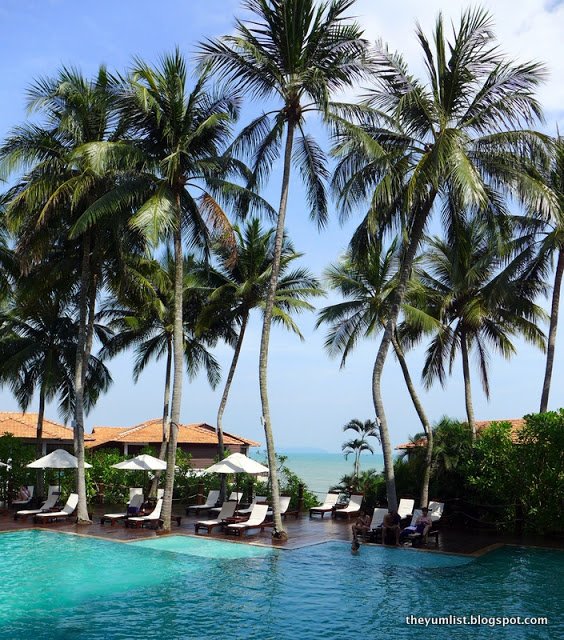 Family Pool
Besides a long strip of beach, opportunities to move about are furnished with a gymnasium, nature trail, tennis court and mini table tennis. A sports centre provides equipment for non-motorized water activities such as kayaks and paddle boards. Kids are kept busy with a pet farm and a kids club too. On certain days of the week you can even arrange to have "breakfast with the animals." Karaoke lounges double up as private cinemas during the day, and can be booked to view one of a number of family movies running late morning and early afternoon.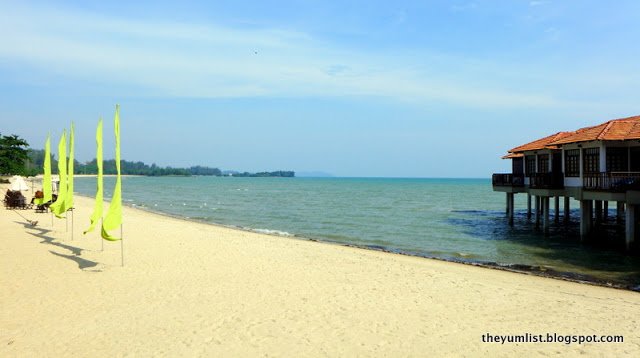 Beach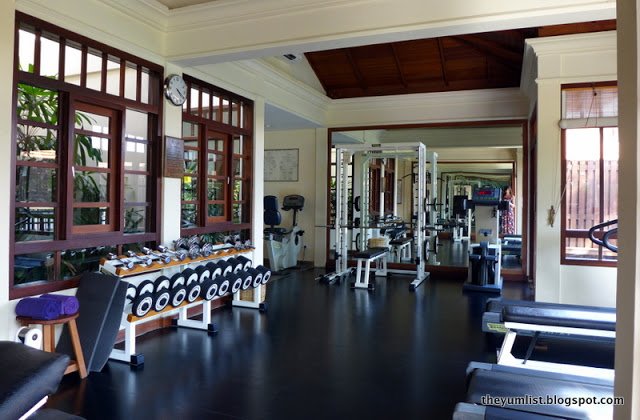 Gymnasium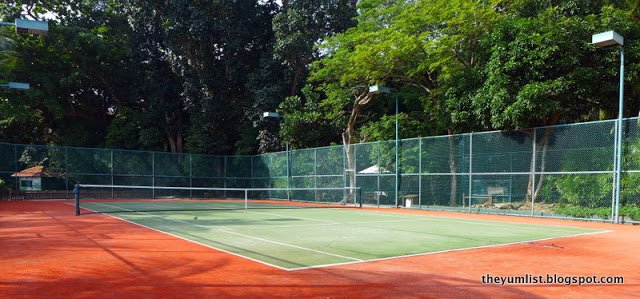 Tennis Court
We're into more adult fun however and spend hours lounging on our private balcony, being pampered in the spa, and trying out the numerous food and beverage outlets on the resort.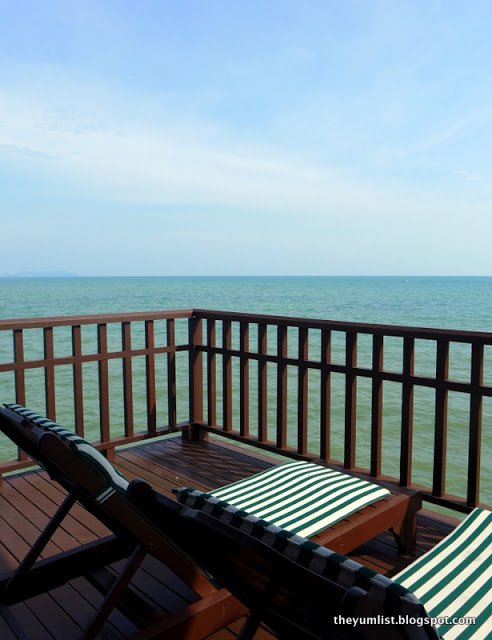 Private Balcony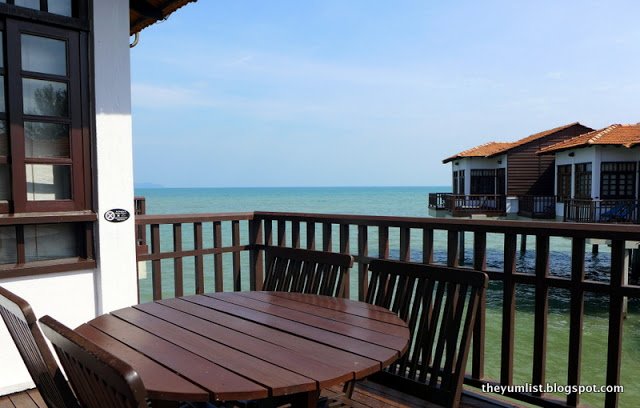 Balcony
A simple breakfast of hot and cold western and Asian dishes is served at Village Court. With its poolside views and fringe of tropical palms, it's a fresh start to the day.
Crow's Nest
offers all-day dining, again with a selection of both western and local specialties. Glimpses of the sea are seen through the treetops from its second story patio.
The Verte
, the latest concept to hit Port Dickson, resides in a verdant-framed bungalow adjacent to the resort's lobby. A casual and fun place to while away a number of hours with friends, it's a welcome and upbeat addition to the coastal dining scene. It's in
aVi Spa Lounge
however, that we could (and did) spend all day. Sipping on smoothies, nibbling on salads, indulging in a cocktail or too, but most favourably of all, soaking up the marine panoramas from the stunning glass walled building. A new
Wellness Menu
has recently been launched too, offering those who value their health some delicious options. Click on the bolded links for each outlet to find photos, prices and our pick of best dishes and drinks in each location.
The Verte
Crow's Nest Restaurant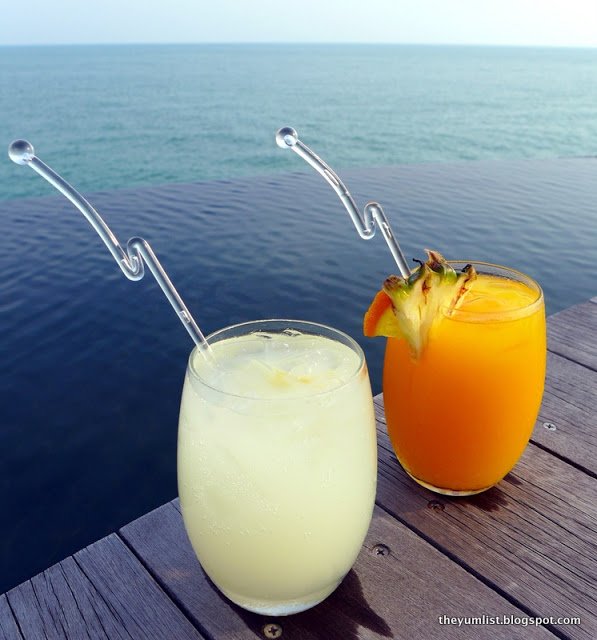 Sundowners at aVi Spa Lounge
Previously restricted by an unfavourable perception of this coastal town, Avillion Port Dickson has proved our notion of the area completely inaccurate. With tales of murky waters and haphazard development, we hadn't imaged we'd find such a luxurious and beautiful stay. aVi Spa is certainly one of the best in the country, and an appointment in the spa alone would justify a day trip. Avillion Port Dickson is currently running some excellent specials online, so check out their
Sizzling Hot Deals here.
Reasons to visit: relaxing villas on the sea only a 90 minute drive from Kuala Lumpur; stunning spa; convenient and peaceful weekend escape; some of the most friendly and gracious service we've encountered in Malaysia.
Avillion Port Dickson
3rd Mile, Jalan Pantai
71000 Port Dickson
Negeri Sembilan
Malaysia
+6 06 647 6688