Aisling Cullen and Monica Tindall
Italian food is a staple favourite here in KL but after eating copious amounts of spaghetti al' olgio and pepperoni pizzas, a welcome change is needed.  Enter Pizzolo, a new modern Italian restaurant from the owners of Torii, whose menu is as innovative and fresh as their vibrant, contemporary interior.
Taking up a large corner of the recently refurbished Atria Shopping Gallery, Pizzolo's large and colourful signage cannot be missed from afar. The ambiance is bright, cheery and family friendly with various textures of wood mixed with painted colour blocks on the walls and lighting.
Pizzolo – Separate Area for Smokers
After examining  the menu, a large number of dishes popped out as interesting twists on Italian tradition. The Trout Ceviche on Kataifi (RM19.90) was one such dish.  Kataifi is a pastry that looks like Shredded Wheat, but with a lighter bite to it. The trout was zesty and fresh with lots of herbs which added to the profile of lightness.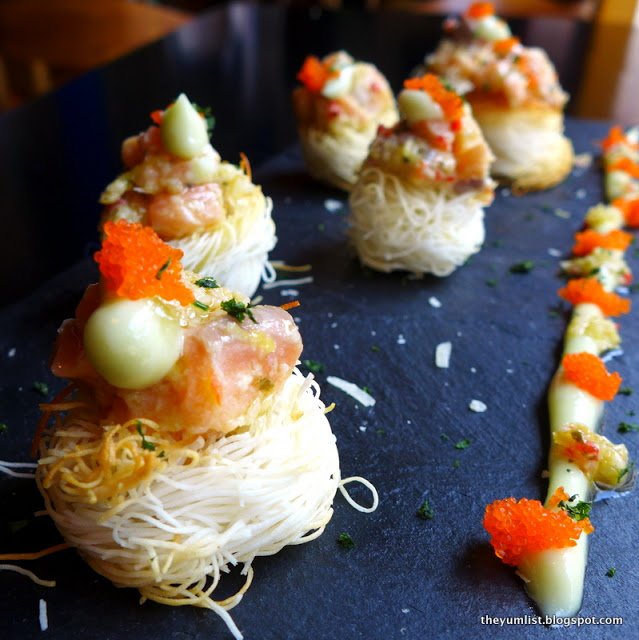 Trout Ceviche
A duo of soups came along next. Italian Clam Chowder (RM16.90) was hearty and rich. The chef didn't skimp on the clams and the soup had a not-too-liquidy not-too-thick consistency. The Wild Mushroom Cappuccino (RM14.90) proved a medium bodied soup with a dense flavour and large pieces of mushroom throughout.  Both soups are served with a light and spongy garlic toast.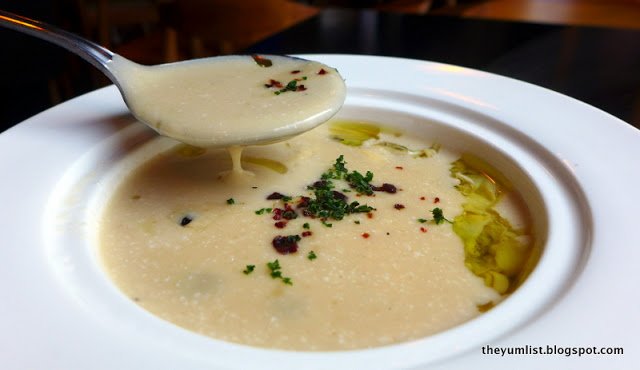 Clam Chowder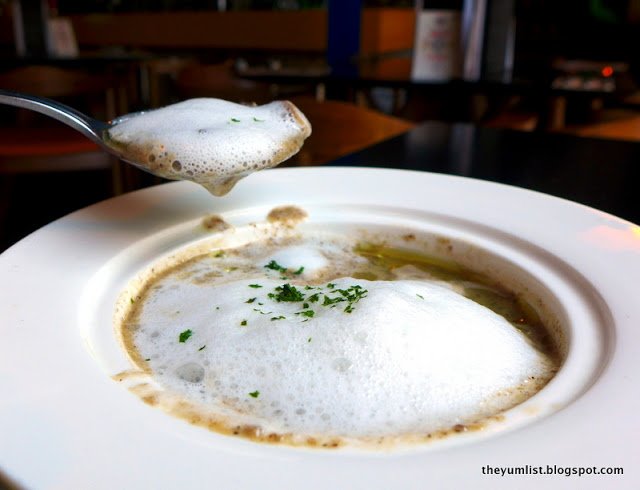 Wild Mushroom Cappuccino
Chilled Tomato, Watermelon and Feta Salad (RM17.90) was a hit with the girls. The roasted tomatoes and watermelon were beautifully sweet and counterbalanced the saltiness of the feta. Red, green and white put forth a very appealing presentation.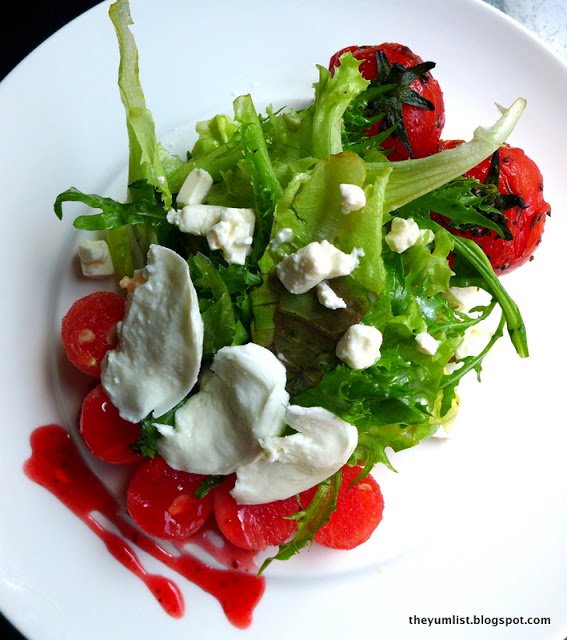 Chilled Tomato, Watermelon and Feta Salad
The Americana Crab Cakes with Lemon Garlic Aioli (RM19.90) are great value for the portion size. Stuffed with lots of fresh crab meat, the texture was almost fluffy. These were definitely a favourite at our table.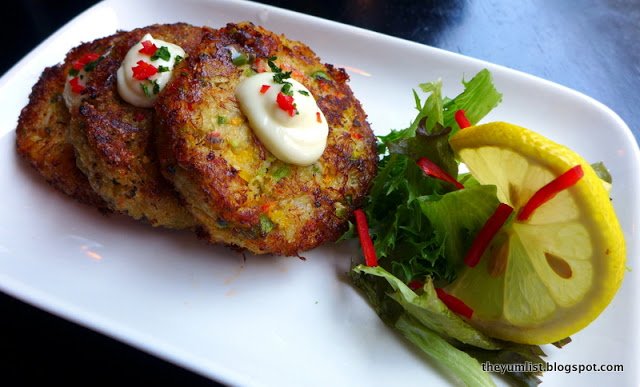 Crab Cakes
The pizzas, an all-important dish to get right in any Italian restaurant were smelt before they were seen. Wafts of roasted garlic bulbs reached our noses, before our eyes, in the Garlic Scampi Pizza (RM34.90). Served on a paddle board, this dish was rustic and crusty with a buttery white sauce. Be warned – although this pizza is delicious, it is not suitable for any first date! However the garlic bulbs are optional if you prefer a less aromatic option.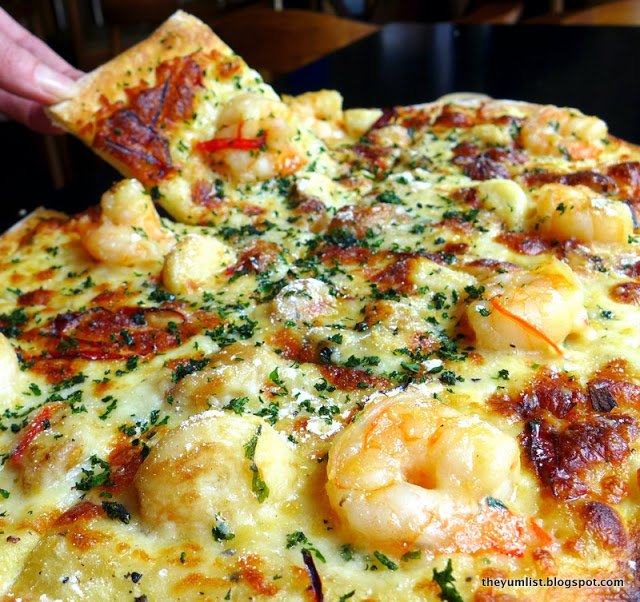 Garlic Scampi Pizza
The Roasted Lamb Shoulder Pizza (RM35.90) looked like a lot of work had gone into the making. Large pieces of tender lamb were complimented with a hint of chili providing quite some kick. Both pizzas had generous toppings, where cheese played an important, but more of a supporting part than stealing the lead.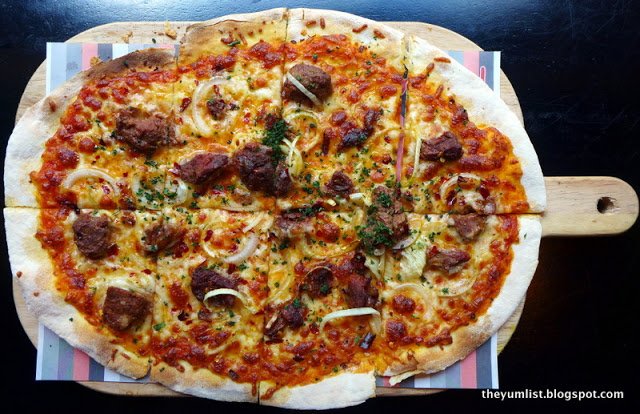 Roasted Lamb Shoulder Pizza
The Blue Crab Ravioli (RM37.90) is an elegant dish and again saw plenty of fresh crab meat topping the ingredients. The rich butter and sage sauce balanced with the dainty crab filling.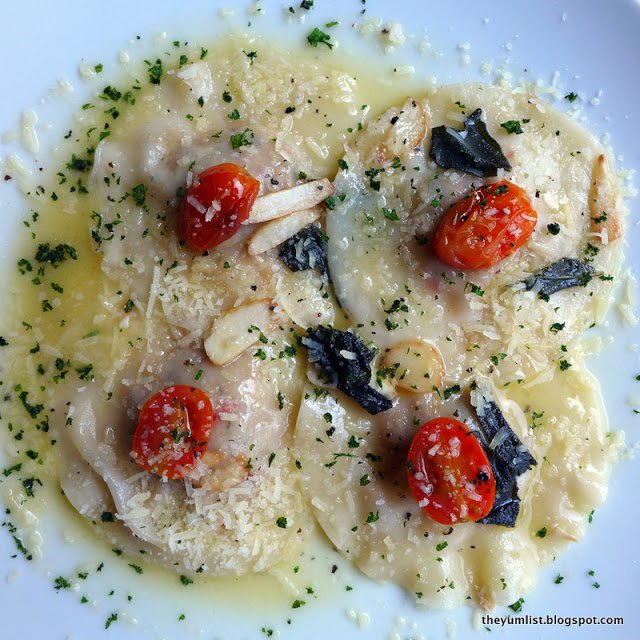 Blue Crab Ravioli
We were about to burst from trying out so many delicious dishes but there were still a few desserts to try! The White Chocolate Crème Brûlée (RM17.90) established itself as a formidable sweet for The Yum List awards of luscious endings. Velvety white chocolate custard and a thin crisp topping demonstrated a well-executed version of this popular dessert.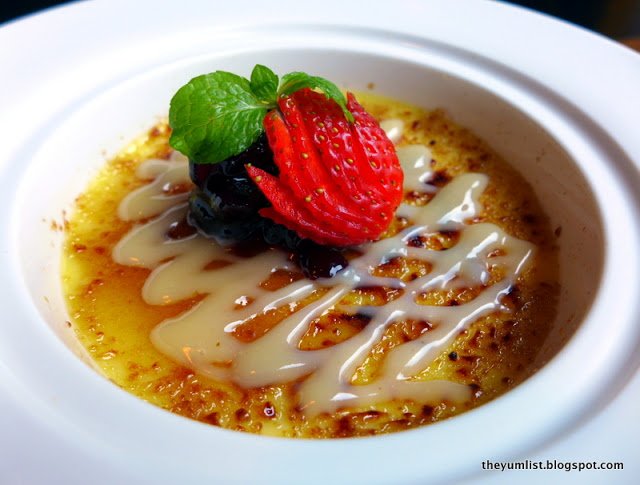 White Chocolate Crème Brûlée
For those wanting a simple closure, the ice-cream selection offers some interesting flavours. Mon fancied the tartness of the Limoncello, but the Marsala got my vote (RM9.90) for its creaminess and subtle flavour.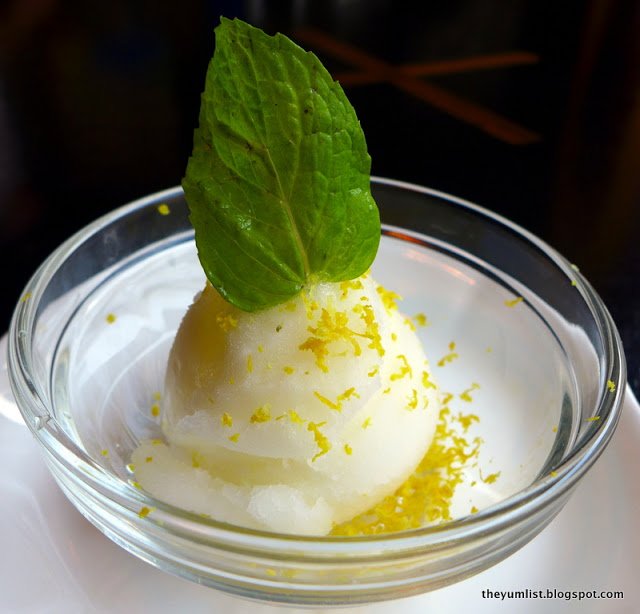 Limoncello Sorbet
We loved the short but well-priced wine list, starting from RM82.90 a bottle but averaging at about RM120 – RM180 per bottle.  The wine prices made us feel that the owners want their customers to have a good time – everything was quite reasonable and a lot of thought had gone into the selection of wines. We tried the house wines by Luis Felipe Edwards, a Chilean Merlot and a Sauvignon Blanc at RM23.90 per glass. Both are very enjoyable. A new wine bar will be opening soon on their mezzanine level which is something to look forward to.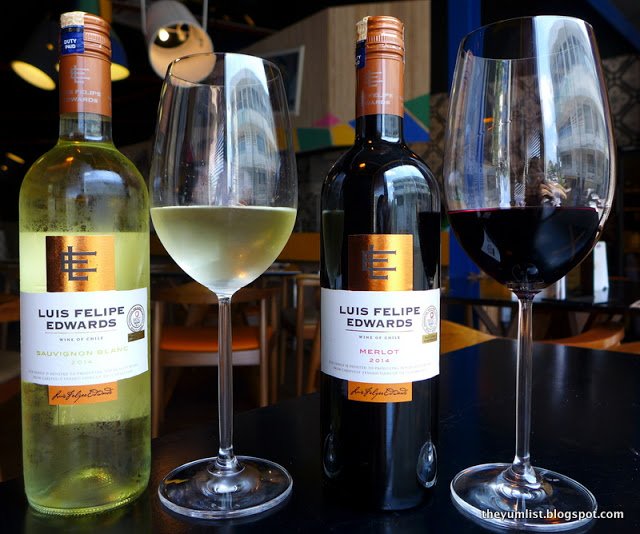 House Wine
After trying many dishes at Pizzolo, I felt that there were still so many other interesting ones to try so I will definitely be returning for second helpings.
Reasons to visit: innovative menu, quality ingredients in every dish, nice wine list, comfortable and chilled décor, really great pizzas.
Pizzolo
Ground Floor, Atria Shopping Gallery
Damansara Jaya, Selangor
Malaysia
+6 03 7731 9810