"Without tradition, art is a flock of sheep without a shepherd."
Patricia Podorsek and Monica Tindall
It's not very often that you find a food blog beginning with a quote by Winston Churchill, but as much as rarity should be valued in a world that has become formulaic and franchised, so should tradition be valued in a world that counts progress in the space of a sound byte or a snapchat.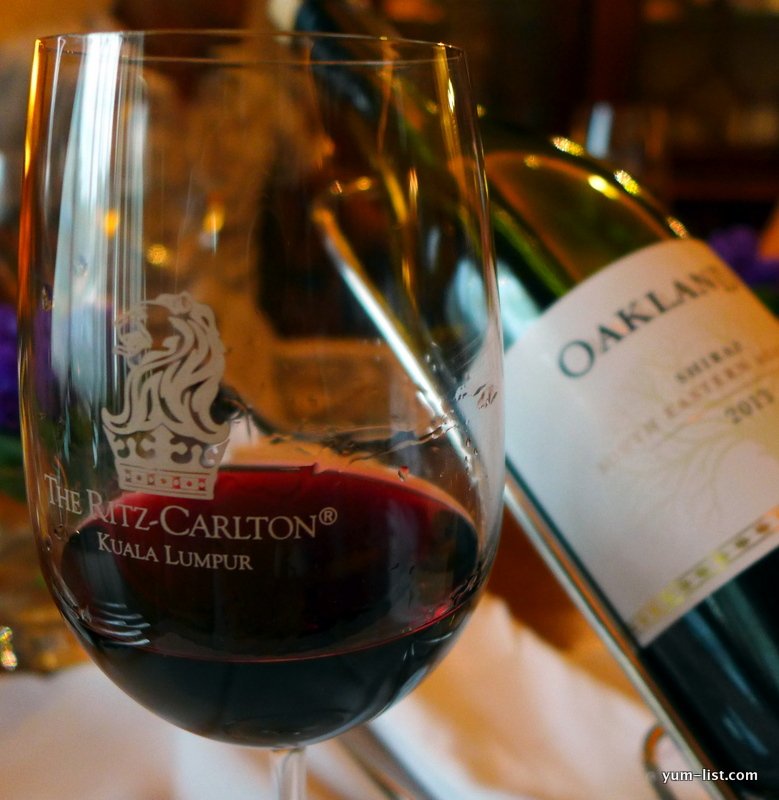 So now my opening is both rare AND cryptic. Why am I writing about tradition and rarity and the pace of life on The Yum List? Because a few hours spent at the Ritz-Carlton's Sunday Roast is like taking a step out of time. Heading out of the bustle and burble of the Bukit Bintang area and the annoyance of parking fumbles, I immediately felt the floor slow down beneath my feet. The Lobby Lounge is like jumping back in time fifty years: Dark woods, fine china, a newspaper folded carefully near the carver chairs at each polished table. An unintrusive jazz trio plays softly on the side, creating a warm and intimate space, a haven from the perils of a fast-moving life.
Like other hotel brunches in town, this one also presents a lot of beautiful food, beautifully displayed. The difference lies in choice and scale: The Ritz-Carlton chefs have kept the size modest, but the quality high. They are not trying to be everything to everybody. Instead, they have worked to provide a few very classic foods very well. Let me show you what I mean.
Let's start with the champagne. Not Prosecco, mind you. Champagne. The Laurent-Perrier Brut is light and fresh, with crisp bubbles that make it an excellent accompaniment to the oysters. Oh, yes, the oysters: Fine de Claire oysters flown in from France. These deep-water mollusks bring the ocean tableside, a briny kiss that lingers like a tease on the palate.
Other items at the appetizer station bring to mind the Italian countryside, the Norwegian coast, a French farmhouse. Platters of gravlax, carpaccio with tapenade, foie gras, and a full antipasti collection of marinated vegetables grace the buffet. There is very little that is flashy about the food here, but all are timeless icons of elegant eating.
On the salad side, the centerpiece is the Caesar bowl, a hollowed out wheel of parmesan in which to toss leaves, garlic, anchovies and croutons while scraping up bits of cheese during the spree.
And speaking of cheese, we found all the standards: Camembert, Gouda, Edam, Goat. These are not your supermarket variety, but rather artisanal cheeses brought from the mountains and valleys of Europe. Our host recommended the house white wine with our cheese indulgence, Southeast Australia's 2014 Oakland Chardonnay, with its rich finish of ripe citrus and tropical fruit.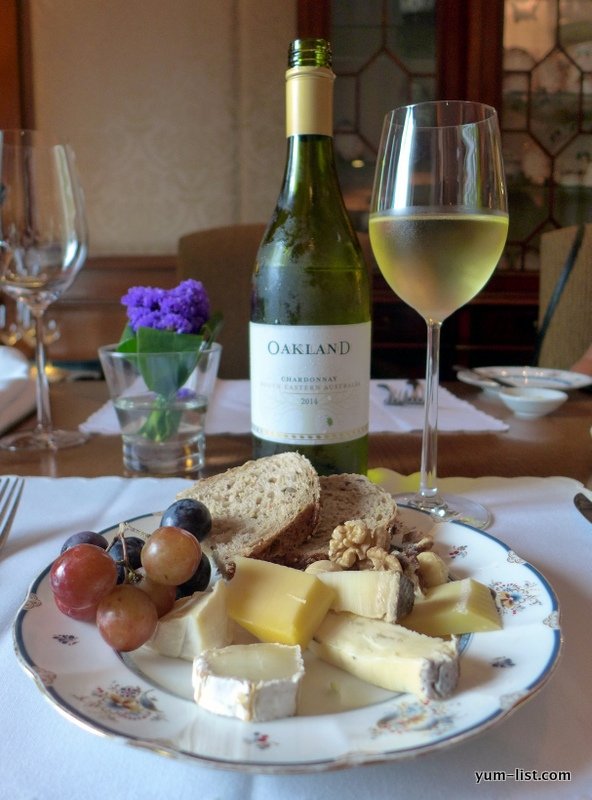 No meal is more traditional for a Sunday gathering than Roast Beef with Yorkshire Pudding. Perfectly pink, the aged Black Angus prime rib finds companionship in shallot jus and mushroom sauce. Paired with the Oakland 2013 Shiraz, with its full-bodied bouquet and hints of berry and black pepper, your memories of Grandma's house just might implode.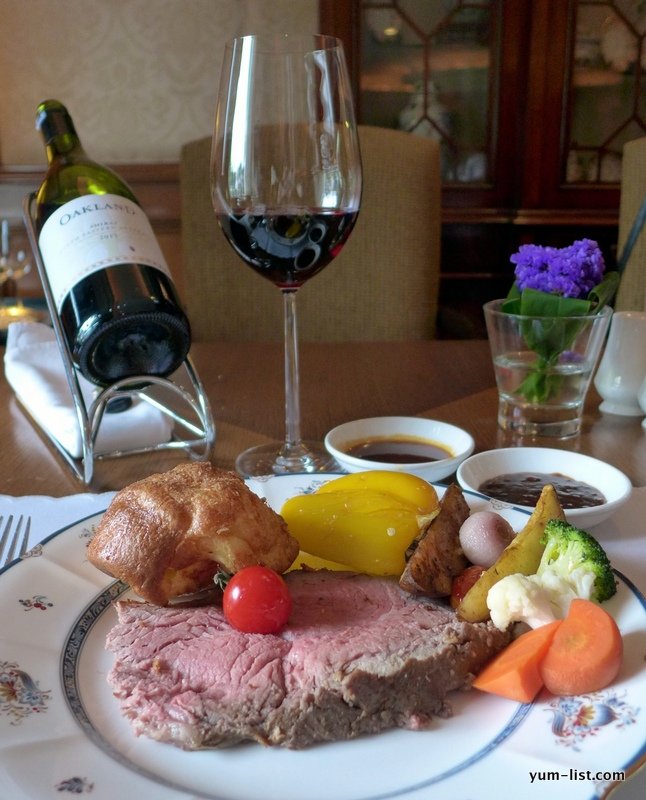 A slow-roasted leg of darling lamb can also be found at the carving station, as well as Salmon Coulibiac, a Russian main that wraps fish in pastry along with onions, dill, and peppers. Flaky and flavorful, the salmon offers a classy alternative to the red meat.
The desserts span the classic spectrum as well as the savouries. Strawberry English Trifle, Berry Frangipane, and Black Forest Marquise are flanked by red velvet cake, macarons, and homemade bark. Every one we sampled was delicious.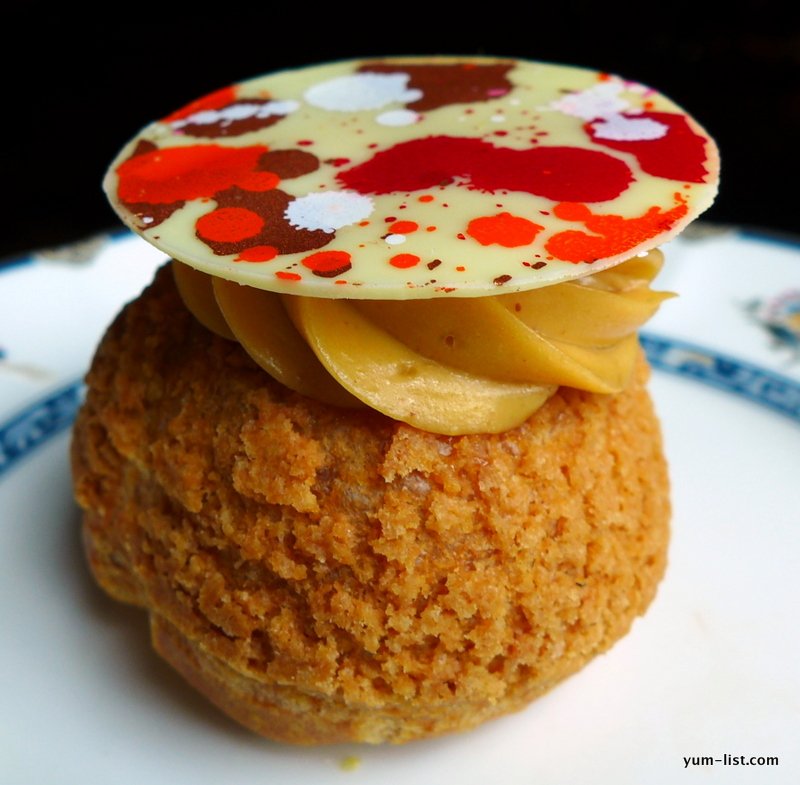 Crab salad, brioche, tomato soup… I could go on. In closing, I return to the quotation I began with, "Without tradition, art is a flock of sheep without a shepherd." The Ritz-Carlton's Sunday brunch is intimate, classy, and well, traditional. You'll find very little flash or experimentation happening here, but a lot of beautifully prepared, high-quality classic food. And while many restaurants in our fair city mimic the elegance of classic cuisine, few provide a truly artful traditional food experience. The Ritz is the shepherd among the sheep.
Sunday Roast at the Ritz-Carlton Hotel runs from 12:00 p.m. until 3:00 p.m. every Sunday in the Lobby Lounge. For the buffet only, patrons are charged RM196 nett per person. To add wine, the price jumps to RM348, and with free-flow of champagne, guests can expect to pay RM465 nett.
Reasons to visit: Fine de Claire oysters with champagne, roast prime rib and lamb with Yorkshire pudding, and many high-quality staples of a well-prepared Sunday lunch.
Sunday Roast
Lobby Lounge, The Ritz-Carlton Hotel
168 Jalan Imbi, Pudu
55100 Kuala Lumpur, Malaysia
+60 3 2142 8000
http://www.ritzcarlton.com/en/Properties/KualaLumpur/Default.htm