Louise Miller and Monica Tindall
When Monica invited me to attend the Venezuelan Week celebrations, I was full of curious anticipation. Despite having shared many meals with The Yum List's very own Venezuelan, Caning, I knew next to nothing about Venezuelan culture and cuisine so this was set to be a very enjoyable experience of gastronomic discovery.
We visited the Pullman a couple of days into the week, and on opening night of the gastronomy festival, which will continue until 31st October. Now in its 10th year, the Venezuelan Week is one of the largest Latin American events in Kuala Lumpur, offering a myriad of happenings such as concerts, gastronomic festival, exhibitions, film screenings, seminars, a futsal tournament, as well as the famous Venezuelan Party.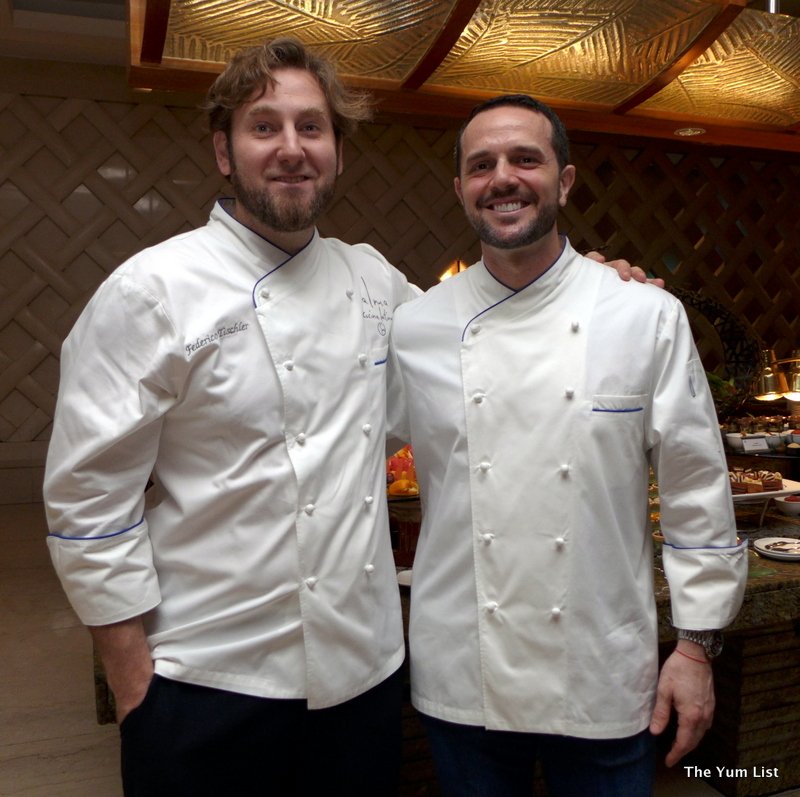 Our evening began with tasty Piña Colada and Tropical Fruit cocktails made with Venezuelan rum and a fantastic percussion performance which evoked images of a tropical rainforest and set the scene nicely for the feast ahead. To mark la decima or the 10th Venezuelan Week, the gastronomic festival has not one but two chefs from Venezuela; Chef Federico Martin Tischler and Chef Enrique Limardo.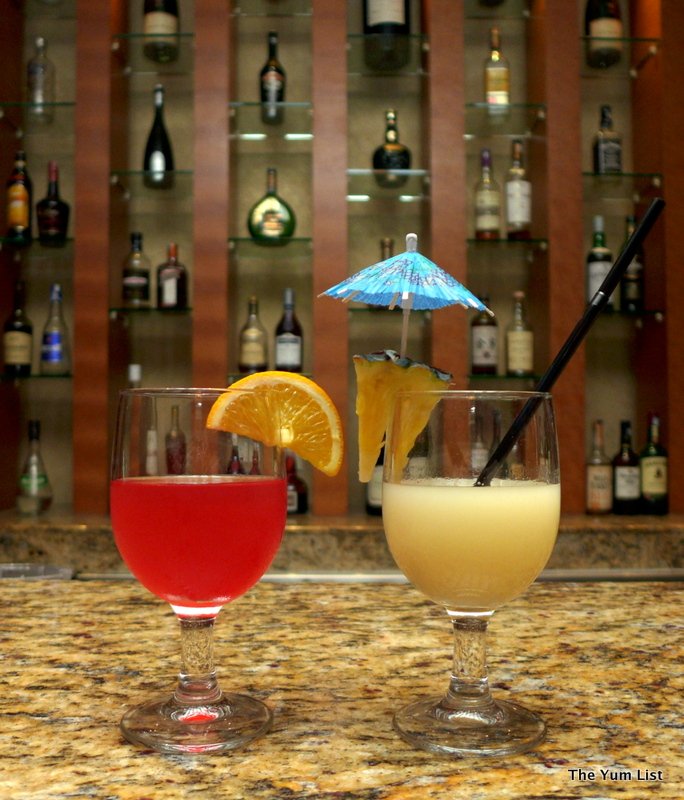 This visiting duo has put together an impressive spread of authentic Venezuelan dishes to tantalise all taste buds. Caning and Monica were keen to educate me and guided me round the buffet pointing out their favourites.
Amongst these were the Arepas –  a delicious flatbread made with ground maize dough. I was told that this tasty treat is eaten for breakfast, lunch and well, any other time of day really and it's supposedly great for preventing hangovers (often eaten on the way home from a 'fun' night out)! The split in the buns allow them to be stuffed with all  sorts of delicious fillings – we went for the Reina Pepiada, succulent chicken morsels coated in a yummy avocado mayonnaise.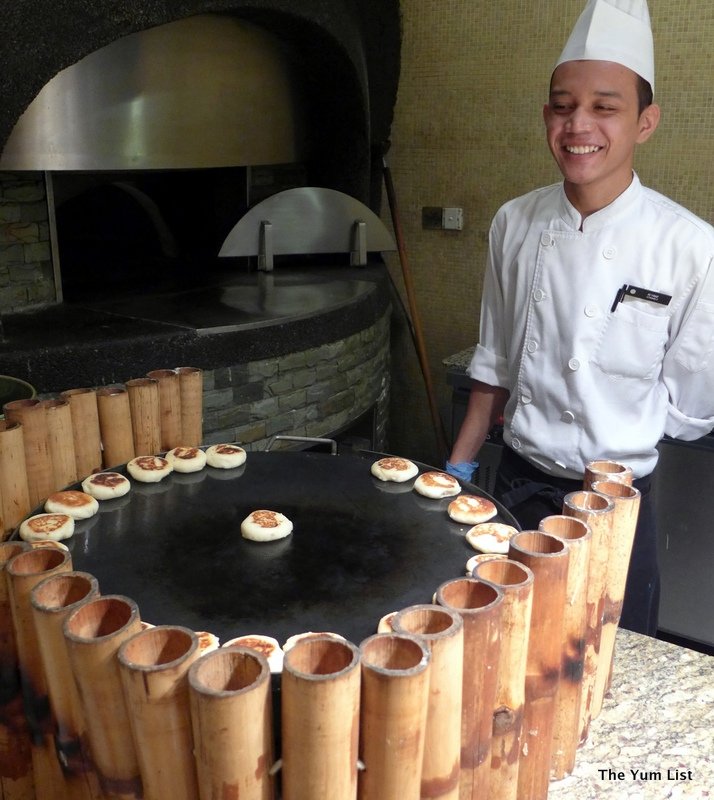 If you like to start your meal with a little pick-me-up, go for the Vuelve A La Vida. Meaning 'return to life' this peppery and tangy seafood cocktail will certainly revive your tastebuds.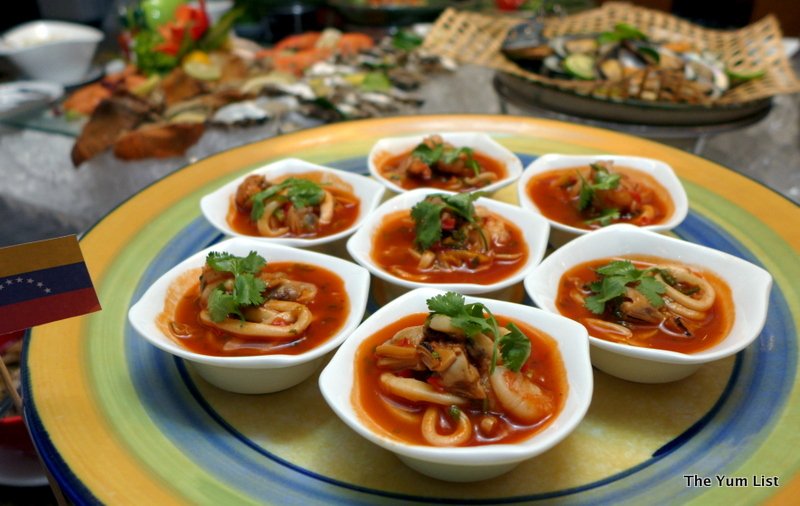 Another highlight was the Cachapas, sweet cornmeal pancakes topped with the deliciously contrasting salty cheese.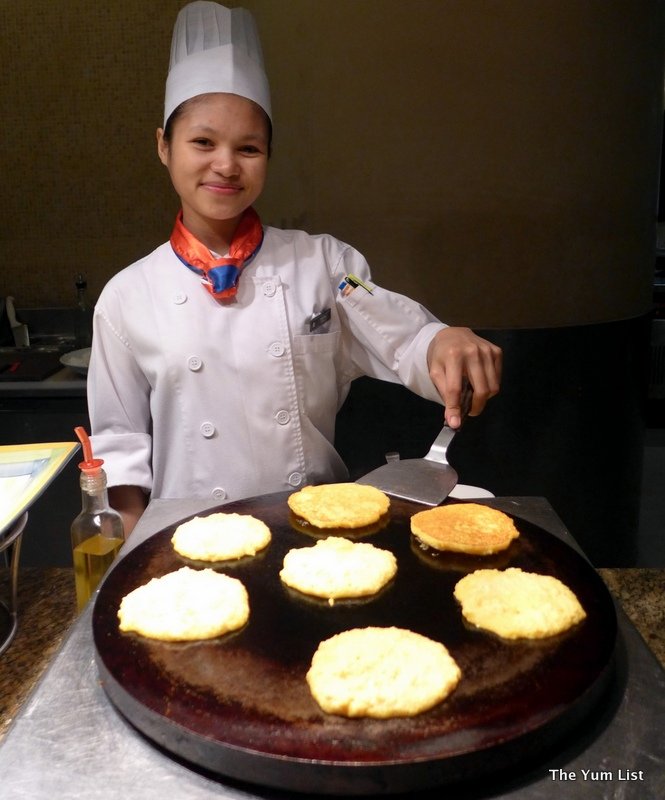 Look out for the Yuca. Tender and potato-like in texture and subtly sweet in taste, this was a real treat when accompanied with the intensely flavoursome Cilantro Mojo.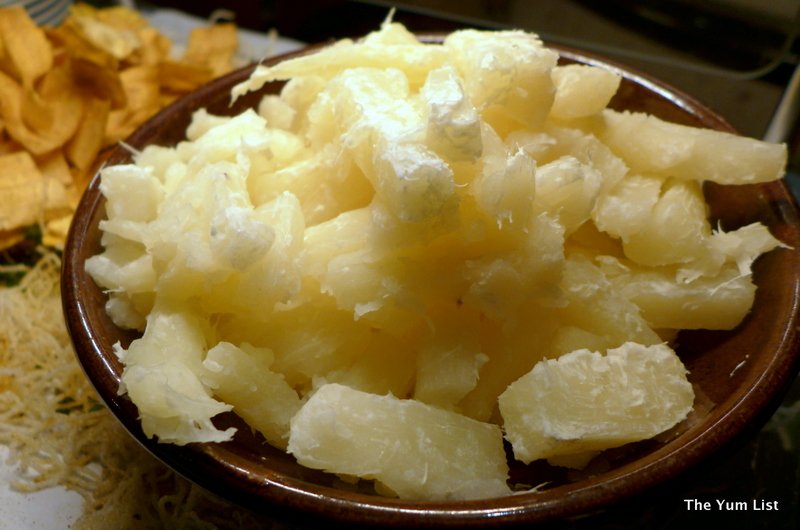 Meat lovers should head for the Asado Negro: thick, slow cooked slices of beef prepared with spices and brown sugar which gives the tender meat its dark colour and sweet flavour.
Just about the only dish that I was expecting to see here were the traditional South American pasties and these Empanadas de Pescado did not disappoint: The light and crisp pastry cases stuffed full of delicately spiced minced fish were just perfect when combined with the tangy red pepper sauce.
A delicacy that will no doubt seem quite familiar to local diners is the Pargo Envuelto en Hoja de Platanos or red snapper wrapped in plantain leaves. The meaty fish meat was infused with coriander and definitely qualified as one to look out for amongst this fine spread.
The dessert selection included Guava Cake, Yam Balls, Chocolate Mousse and the big hit, Quesillo. Another iconic Venezuelan dish, this sweet resembles a dense version of flan with all the rich flavours of creme caramel.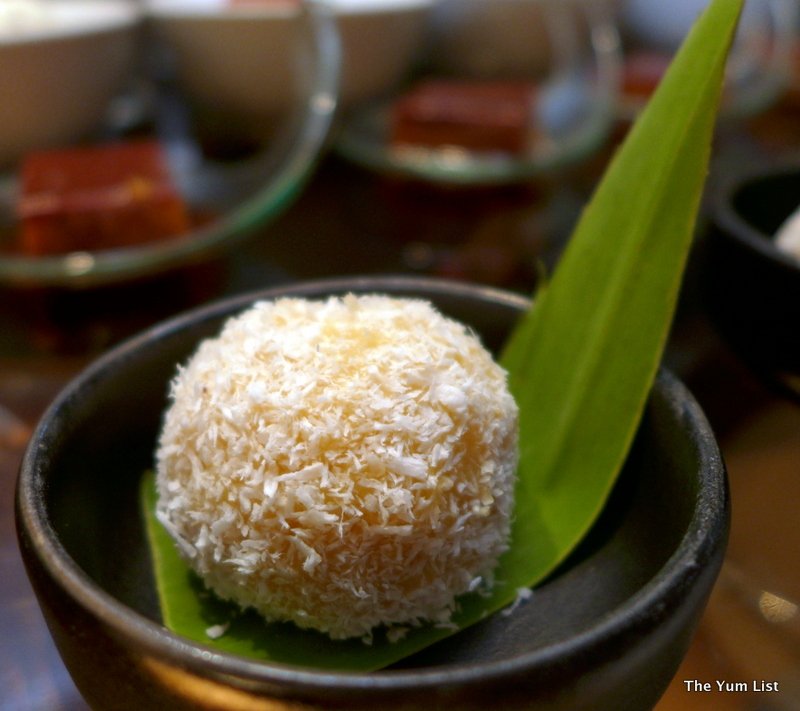 The Venezuelan Gastronomic Festival will continue until the 31st October. Dinner is served from 6:30pm to 9:30pm and the price per person is RM125.95. This includes an all-you-can-eat buffet which features not only all of the Venezuelan dishes mentioned above and more, but also an array of Asian starters, main courses, sides dishes and desserts.
Reasons to visit: An authentic Venezuelan culinary experience: the Arepas, Cachapas, Reina Pepiada, Vuelve A La Vida, and Quesillo.
Hotel Pullman Kuala Lumpur City Centre
4 Jalan Conlay
50450 Kuala Lumpur
Malaysia
+6 03 2170 8888