From gin to Tequila, whisky to wine, there are a number of bars in Kuala Lumpur choosing to specialize in their chosen drop. Such dedication to a beverage sees some delicious possibilities for discovering new tastes and refining taste buds, and sure is a fun way to learn the intricacies of your chosen subject. Here The Yum List hunts down the:
Best Specialty Bars in Kuala Lumpur
(Click on the title links to find full details, maps, photos and prices)
Mercat Barcelona Gastrobar
Over 30 types of gin, each with its own pairing, takes the classic G&T to a whole new level.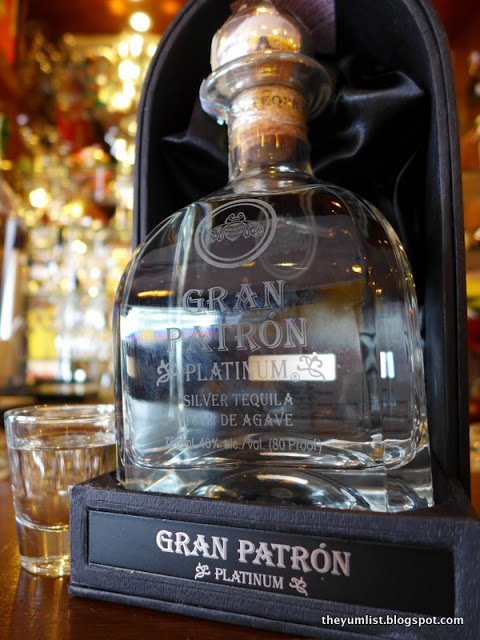 Japanese Whisky – ToriiThis bar has no other spirit – just a magnificent range of the Mexican liquor from affordable to something for true connoisseurs, such as the Gran Patrón Platinum. And, oh… this bar too has the BEST Margaritas in the city – and they also come in no less than a handful of varieties.
Torii
Torii houses a fantastic selection of whisky personally chosen with many boutique labels not found elsewhere in the city.
The Whisky Bar KL
The Whisky Bar KL has close to 500 different types of whiskies with the majority of them being available by the glass. They have a comprehensive selection of tasting flights too that allow guests to go on a journey around a specific country or the world. You can also try the world's number one whisky here, and considering it's in short supply, I'd get in for your sip pretty fast!
The Bar
Japanese cocktails are not the only reason to visit The Bar. The exacting finesse of the barman at work is a striking observation. Everything is made from scratch: fruits are juiced by hand, ice is fragmented, again by hand, even the ginger ale is a homemade concoction. All is prepared on the spot, immediately before each drink is so meticulously composed. Don't miss the Mangosteen Sake cocktail – divinity in a glass.
Stoked Charcoal Restaurant and Wine Bar
Not one, not two but three (!) Enomatic machines and a personally curated wine list from one of KL's most recognised experts in the industry – Stoked is an oenophile's dream.
Ippudo
Sparkling sake (!), sake tastings and sake cocktails – this Japanese specialty bar also accompanies its Nippon inspired beverage list with an excellent selection of kushiyaki.
Got the 'in' on any other specialty bars around Kuala Lumpur? Drop us a line below.