Huong Tran and Monica Tindall
Croisserie Artisan Bakery, once a quaint neighborhood bakehouse, has taken on a refreshed lease of life with new management, a revamp of the menu, and an attractive renovation. Although appearing to be relatively small, this little gem churns out a big variety of both sweets and savouries that would make any French baker proud. It's filled with delights guaranteed to make you feel warm and fuzzy, and as we soon discover, one visit is just not enough.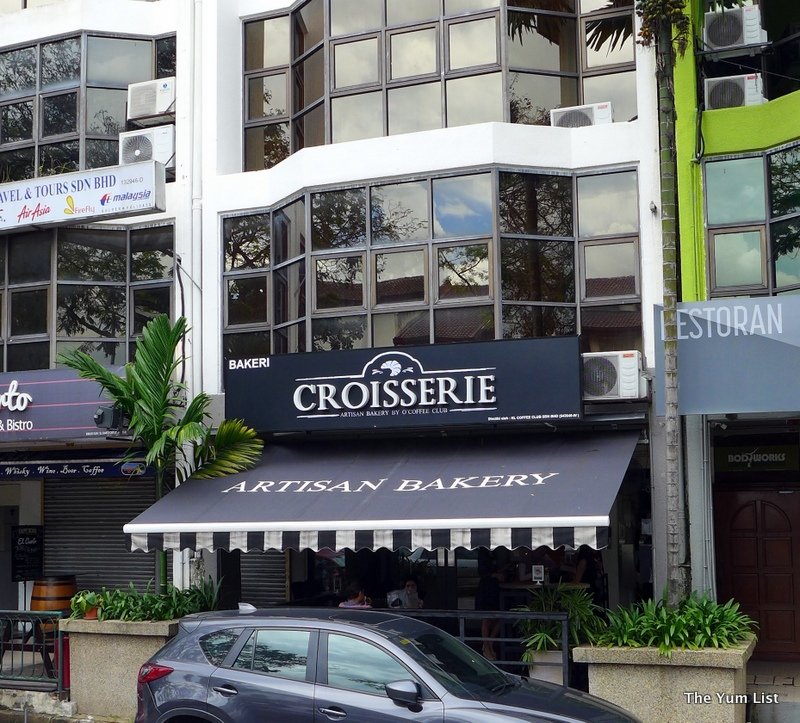 Although I consider myself quite localized food-wise, in my eight years in Kuala Lumpur I've always felt there was a bit of a gap in the market for great quality western and European style bread and pastries. I grew up eating French, Vietnamese and Australian breads every day – they were my staple, and as such I'm on a seemingly never-ending lookout for good bakeries. With this visit to Croisserie however, it might appear that my search is over.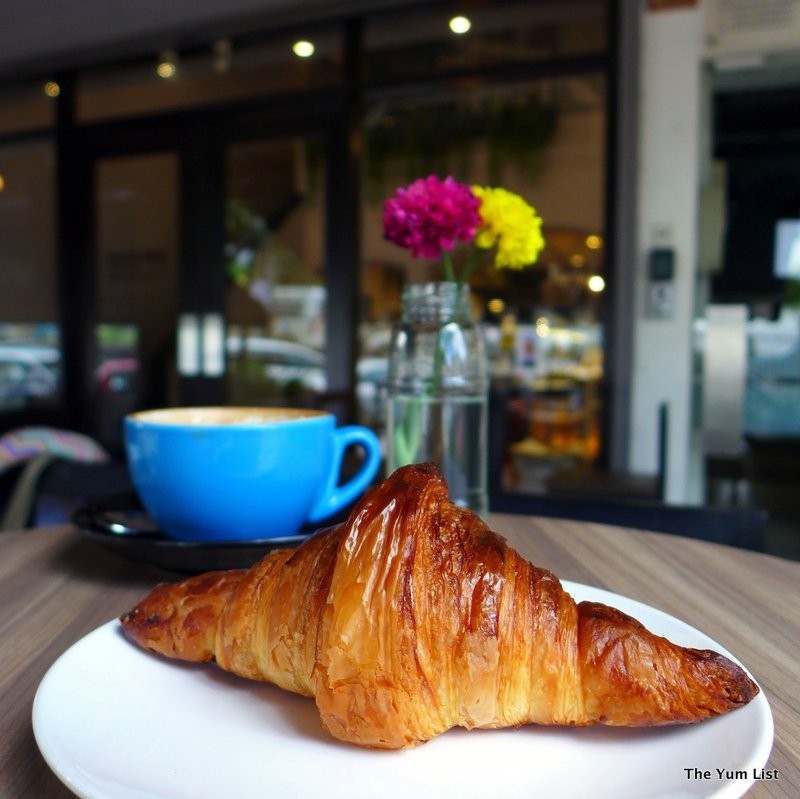 As simple as a baguette is [RM5.50 small, RM7.80 large], a great baguette is pure joy, and the team at Croisserie have mastered this classic. The crust is rustic and crunchy, while the insides are soft and mildly spongy. The captivating aroma is not only a result of this sample being not long out of the oven, but also because the artisan bakers here ferment their own yeast rather than using the pre-packed variety. A smudge of French butter and… mmm. Also made with that same yeast starter are Croisserie's fruit breads. The Rye, Fig, Cranberry and Flaxseed Loaf [RM19.80] is scrumptious, and we learn that the baker alternates ingredients daily so visiting on consecutive days will gift you with something new to try.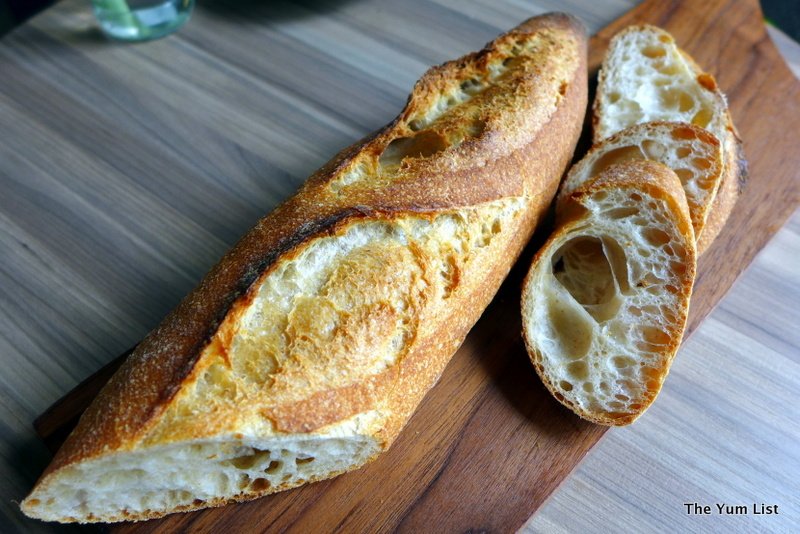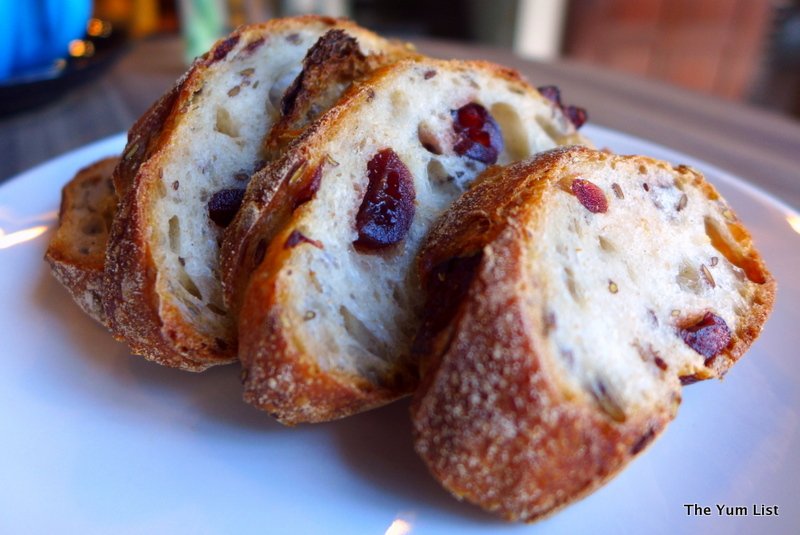 Under the savoury family, the Salmon Quiche [RM13] is a standout. It's packed generously with salmon and spinach, and encased in a thin crust buttery pastry. Formed in a round mold it would make a quick lunch with a bit of salad on the side, or an impressive starter for a more formal dinner. I can easily see myself returning and grabbing a number of these to take home.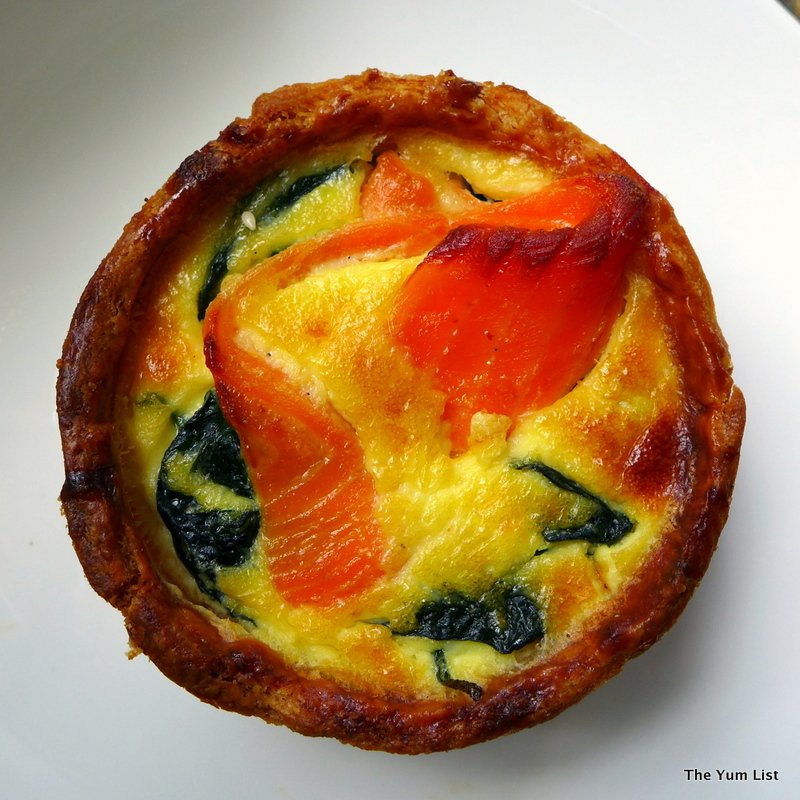 Marketing 101 states that every successful business should have a USP (Unique Selling Point), and the team at Croisserie have achieved this with their Croissants [RM3.50]. Kudos to their flaky buttery versions that crumble on the plate as you tear them apart. The brittle shell fragments with gentle prodding revealing a fluffy melty interior. Be prepared to get messy with these treasures.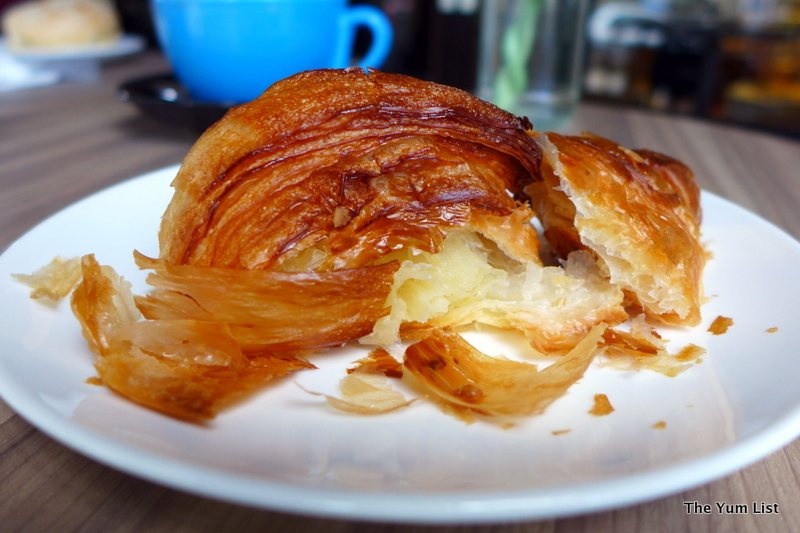 At this point I am excited to try the sweets. I am quite full, but it is universally known that the dessert stomach works independently. Before I embark on the sweet journey, a coffee is in order. I am relieved to see a "proper barista" and "proper machine" chug out a pretty decent Flat White and Latte.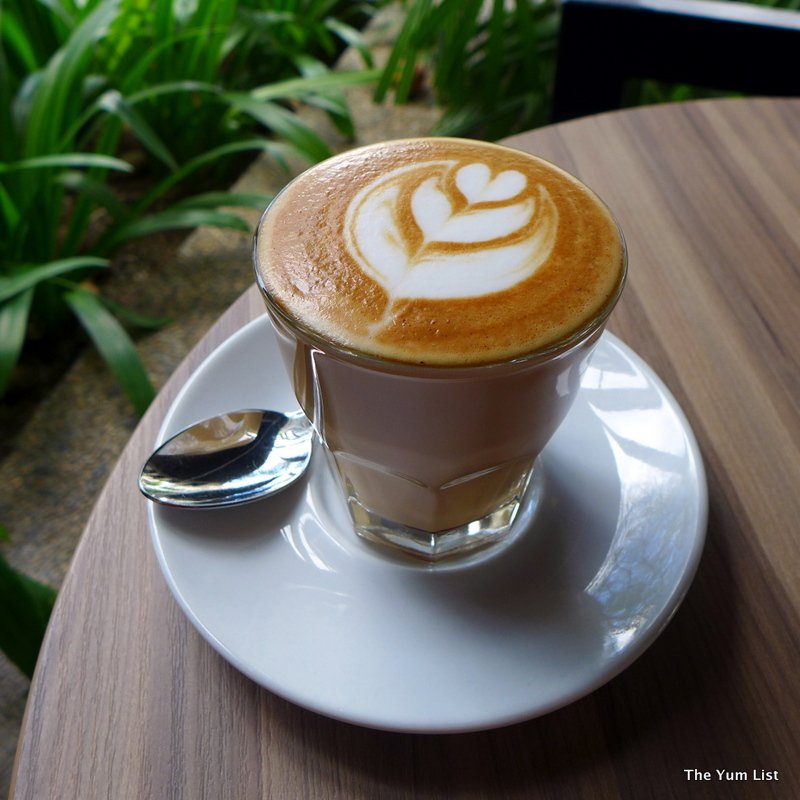 The Chocolate Lava [RM3.50] is an innocently petite looking Danish pastry with a chocolate centre. Upon slicing however, (especially if you ask the staff to warm it up before serving), the gooey liquid spills onto the plate, and a flank of the buttery case dipped into the melted chocolate is just magic.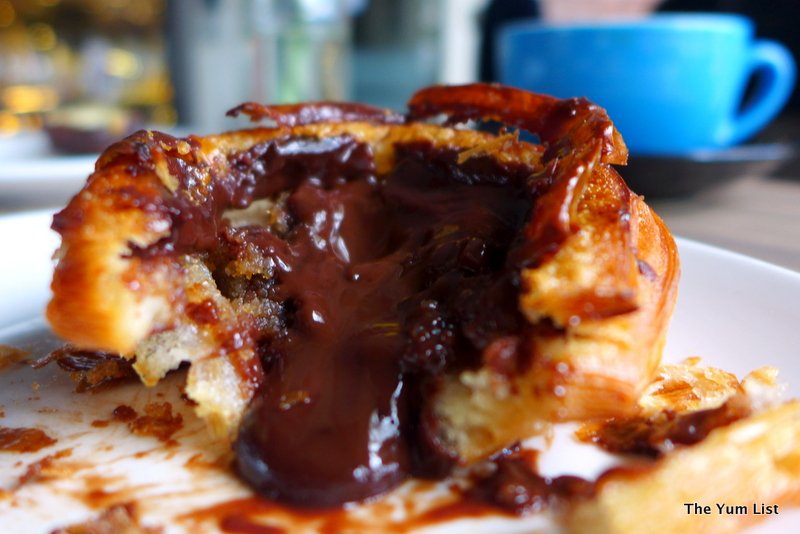 The German Custard Tart looks like a Portuguese egg tart. The taste is similar but the texture is closer to a crème brulee. It is both soft and creamy. I think it's genius how the baker has delicately balanced the crust with the custard, so that they complement one another rather than compete. Staying in Europe, the dainty Canelé, a small French pastry with a tender custard centre and thick caramelized shell, is the perfect size for popping whole in the mouth. Yum.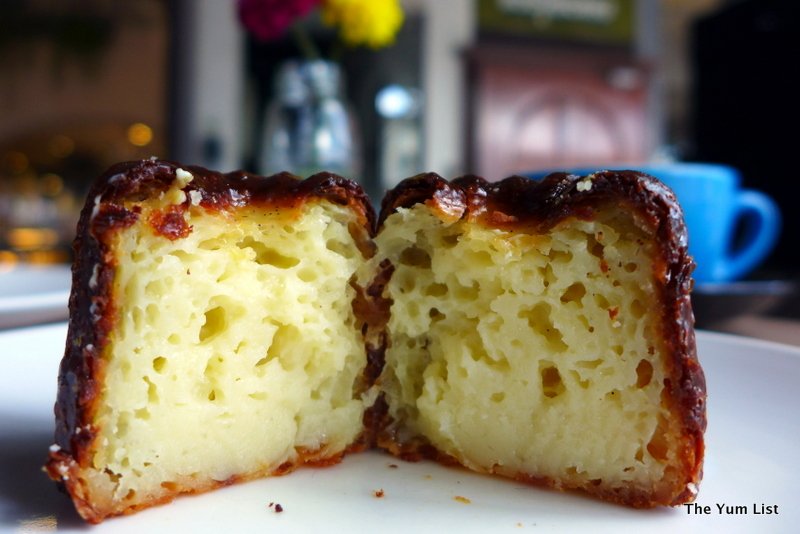 I marvel when looking at the fine layers of Opera Cake. I once watched a challenge on Masterchef and the contestants had three hours to replicate one. I was surprised at how much effort went into it – the details are so intricate. To complete one, must be labour of love.  Croisserie's version [RM13.50] is based on the traditional recipe of espresso, dark chocolate mousse, coffee butter cream, biscuit jaconde and a chocolate glaze. I eat this one slowly appreciating the work that has gone into crafting each stratum.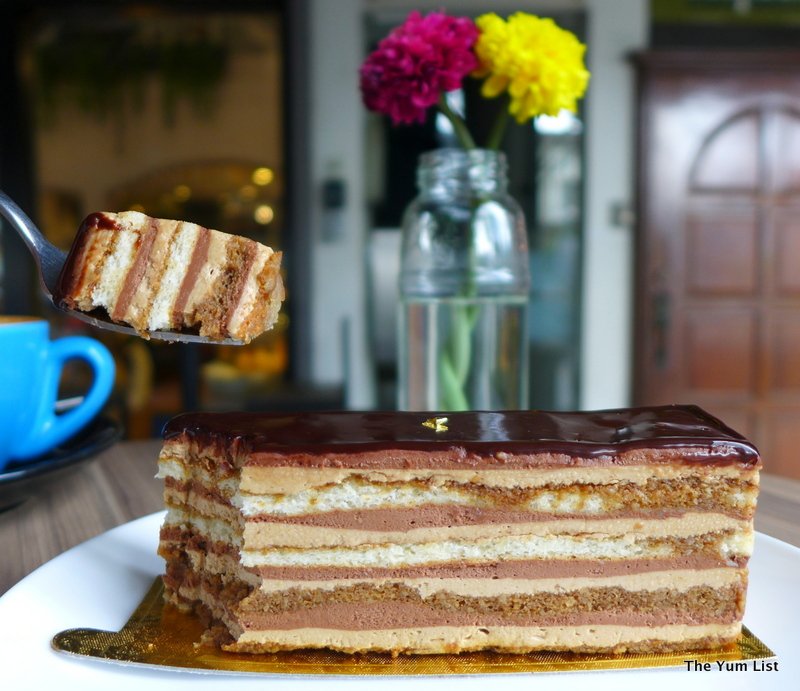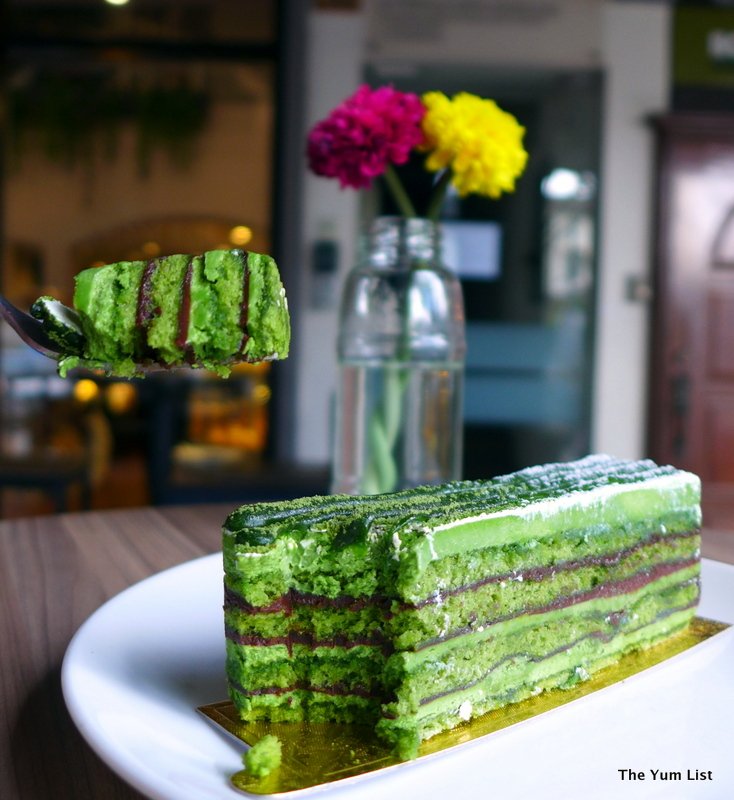 The pastry worthy of a standing ovation though goes to the Lemon Curd or Tarte Au Citron [RM12]. It's tangy. It's tasty. It's oozy. It is authentic and reflective of what I am used to back home in Melbourne. At this point Monica (my fellow food loving Aussie) suggests they jar the lemon curd and sell it separately. I laugh because I have clear images of Mon just slabbing it on her toast or spooning it direct from the jar. This tart is really good. Empty plate is returned.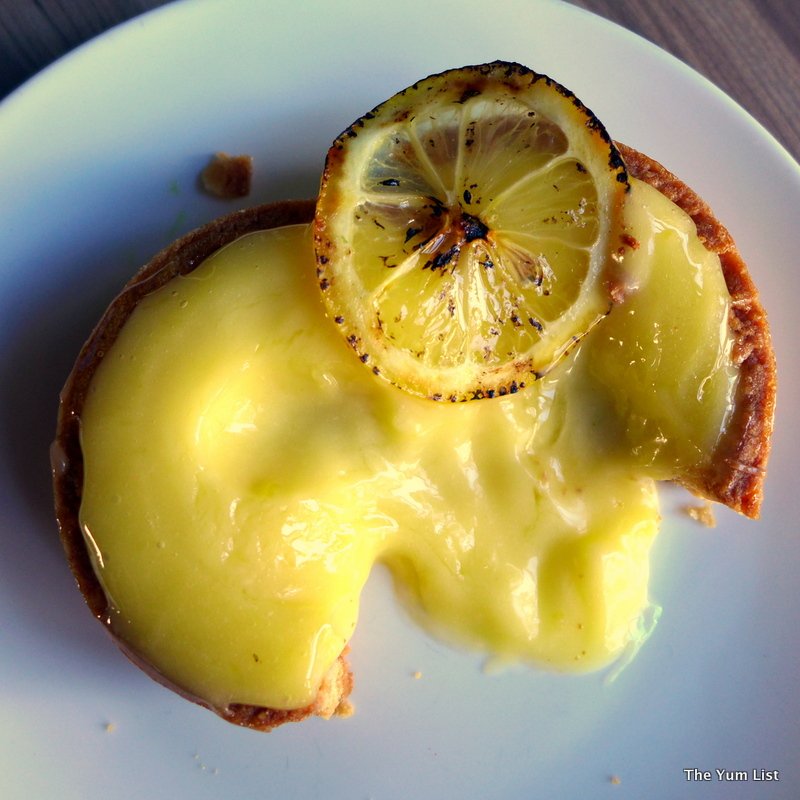 As the festive seasons bears upon us, Croisserie has geared up their kitchens to produce some treats to match the festivities. We spy a beautiful counter of gorgeous cakes and biscuits, and delight in sampling some slices of Stollen, a traditional German fruit bread. The loaf is packed with juicy raisins and nuts, and coated with marzipan crumble. It's dense and rich, and so a small serving is plentiful.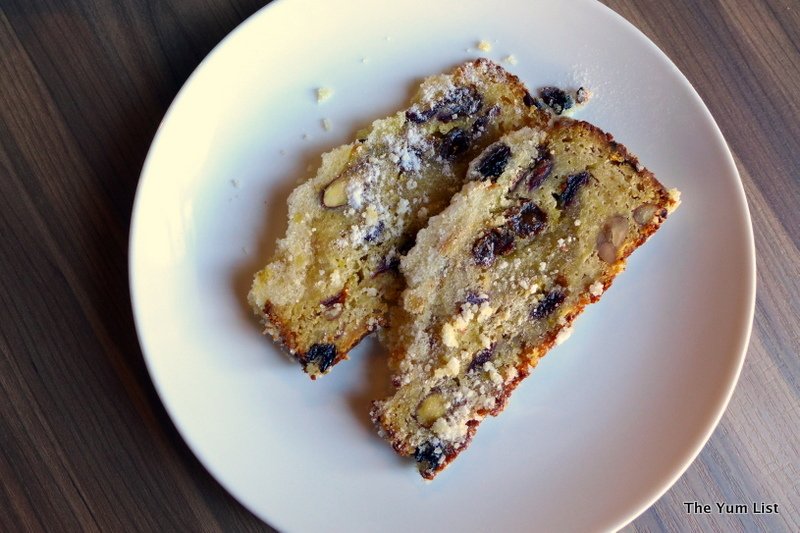 I know I sound like I loved everything. The truth is, as much I would have liked to, I couldn't sample everything in store. In my opinion, the selections above are all winners. Until we meet again Croisserie, whether it's to eat in or to take away, I will return again soon.
Reasons to visit: croissants, rustic breads, quiche, lemon tart, and a fine supply of Christmas treats (why do it yourself when you can get goodies of this quality right here?)
Croisserie Artisan Bakery By O'Coffee Club
14 Jalan Medan Setia 2
Plaza Damansara
50490 Kuala Lumpur
Malaysia
+6 03 2011 3727
www.facebook.com/Croisserie
Open: Monday to Friday 8am to 8pm
Sunday and Public Holidays 9am to 6pm