Inspired Fine Japanese Cuisine
Given a tour of Nihonbashi, most of you could easily guess where we'd choose to sit. We totter past the yakitori station, check out the refrigerated sushi bar, smile at couples at dining tables for two, poke our heads in the private rooms, and finally upstairs discover what we surmise as the jewel in the treasure box, the wine room: a cushioned booth, surrounded by a wall of bamboo, a glass topped table stabilized by bamboo legs, flooring of loose white pebbles, and rows and rows of wine.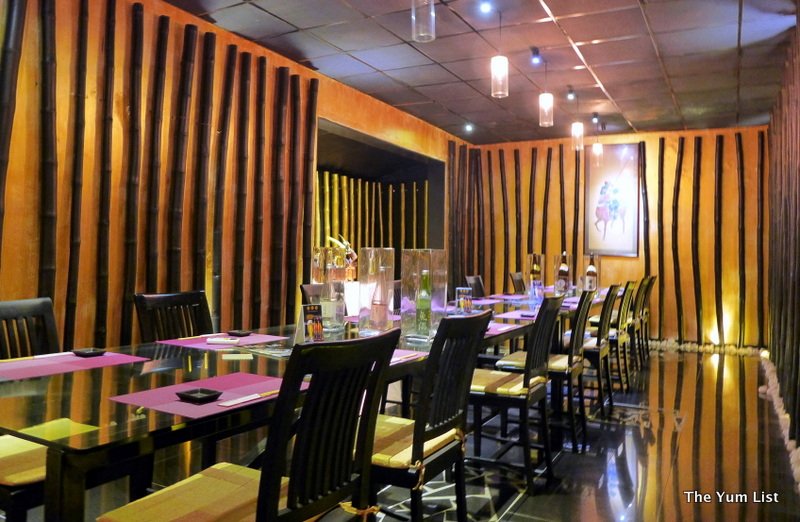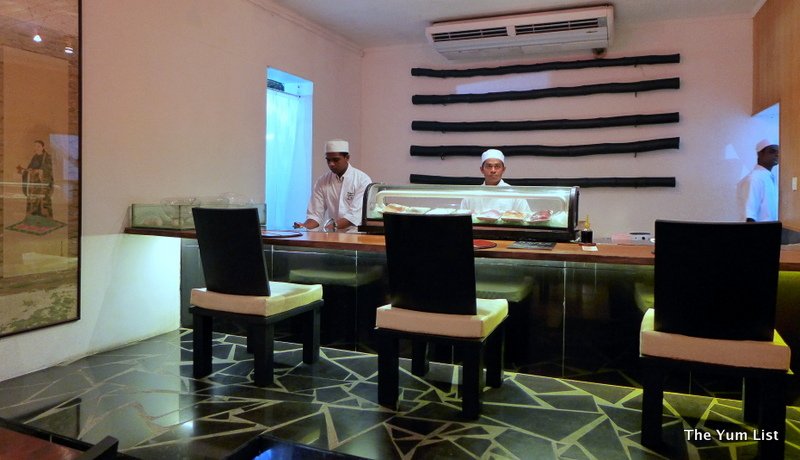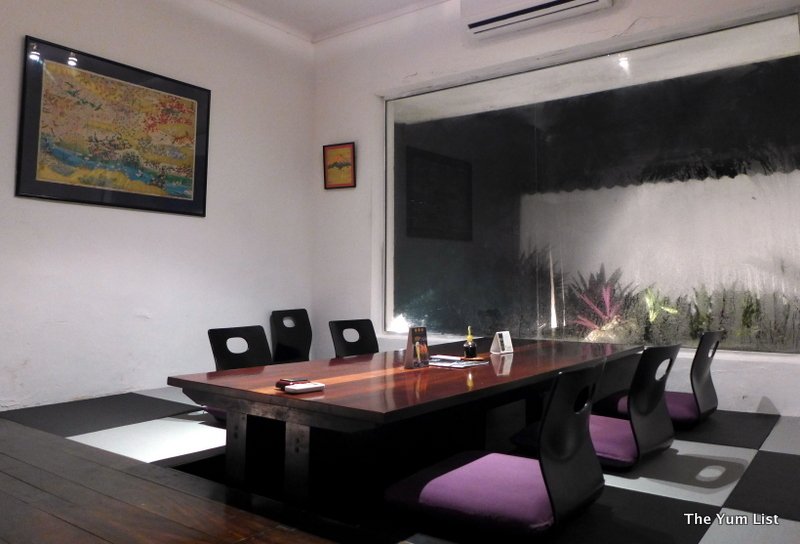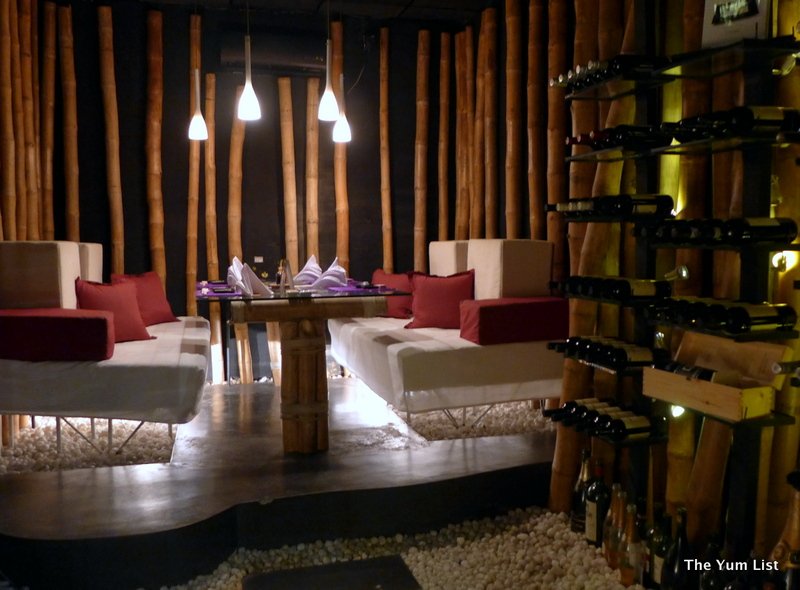 "You're gonna have red wine now," we're told as chef Dharshan opens his current favourite, a Torresella Refosco from Venice. No complaints here. This red beauty sits an intense hue in the glass, with aromas of berries on the nose, and a lingering finish. It has sufficient character to be sipped on its own, but is also versatile enough to complement the elegant Japanese flavours of Nihonbashi's menu.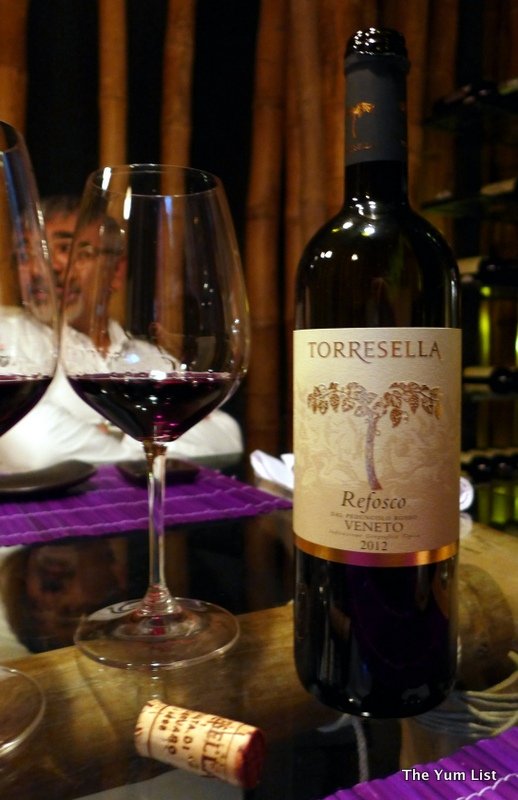 The menu is extensive and we're grateful that a selection has been prearranged. I wouldn't know where to begin otherwise. "That's a dish we don't have a name for so we call it, 'No Name Sashimi' or 'N' Sashimi' for short," discloses chef Dharshan as the first is laid upon the table. Made from paper-thin slices of Sri Lankan sea bream, the fish deliquesces upon impact with our tongues. Ground white sesame seeds, leeks and soya sauce combine forming a mildly sweet and moreish seasoning.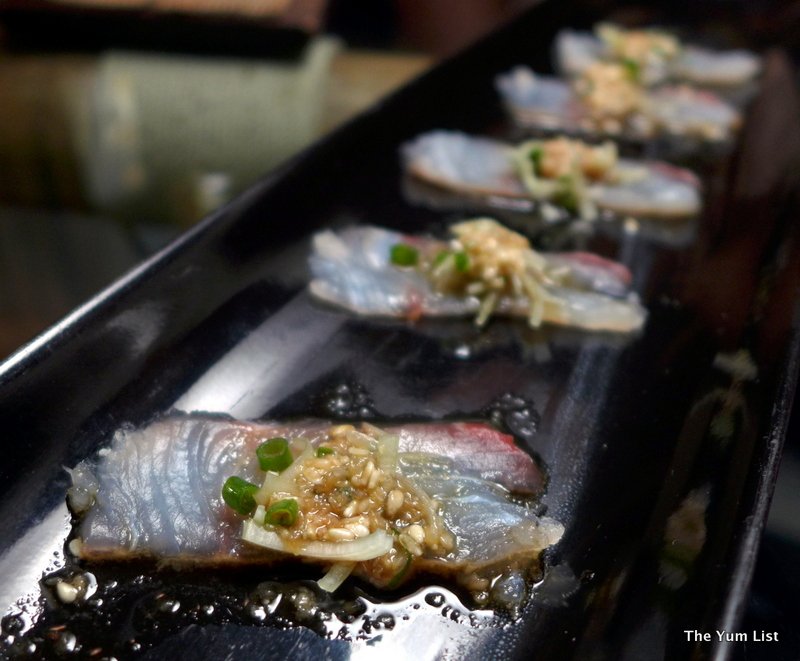 A second starter, Tensabi Tenaki is presented as if a pair of ice cream cones atop a gelato counter. A hot crunchy tempura battered prawn is enveloped with a pale green wasabi-mayonnaise rice, and finally cloaked in a charcoal toasted crisp seaweed cone. And, just like a chocolate tipped Cornetto, we find a small bang of wasabi in the vertex.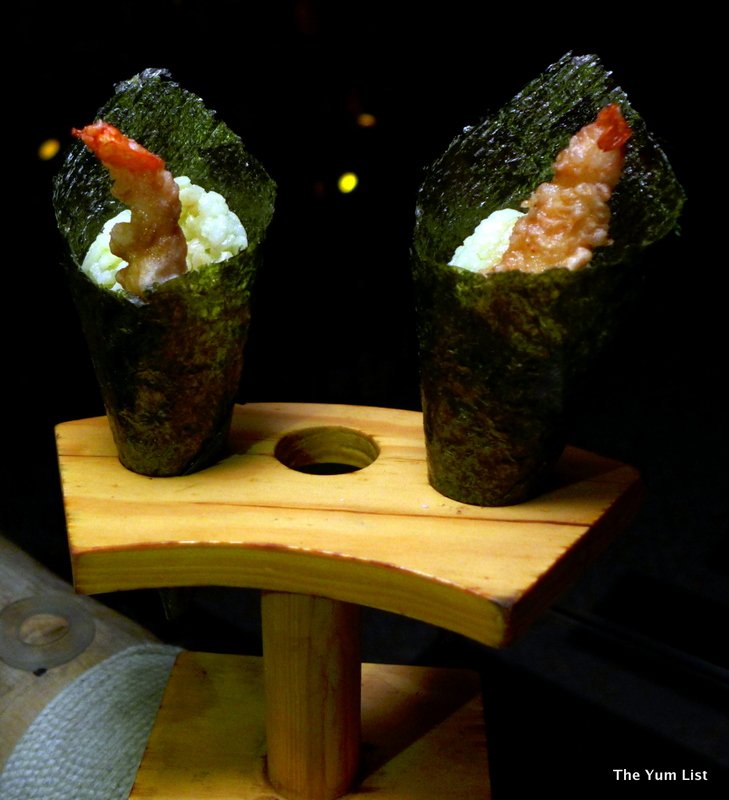 Shake No Aburi Teriyaki sees succulent medallions of sashimi salmon marinated in teriyaki sauce and blow torched lightly. Served over sticky rice, it's a beautiful combination of warm and cool, sweet and savoury.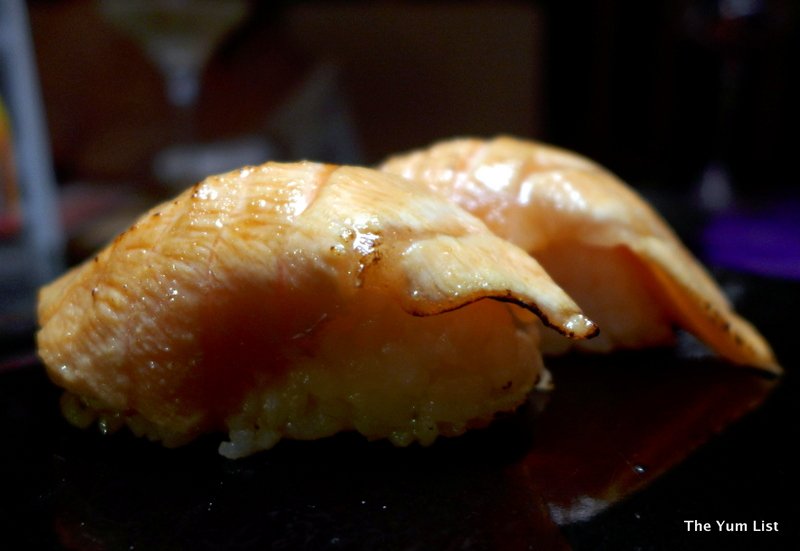 Gyuu No Tataki features Sri Lankan beef that has been quickly seared on a charcoal flame then stored on an ice bar. It's served cold with finely chopped scallions, and although strictly speaking a red meat, it would work wonderfully well with a chilled Riesling.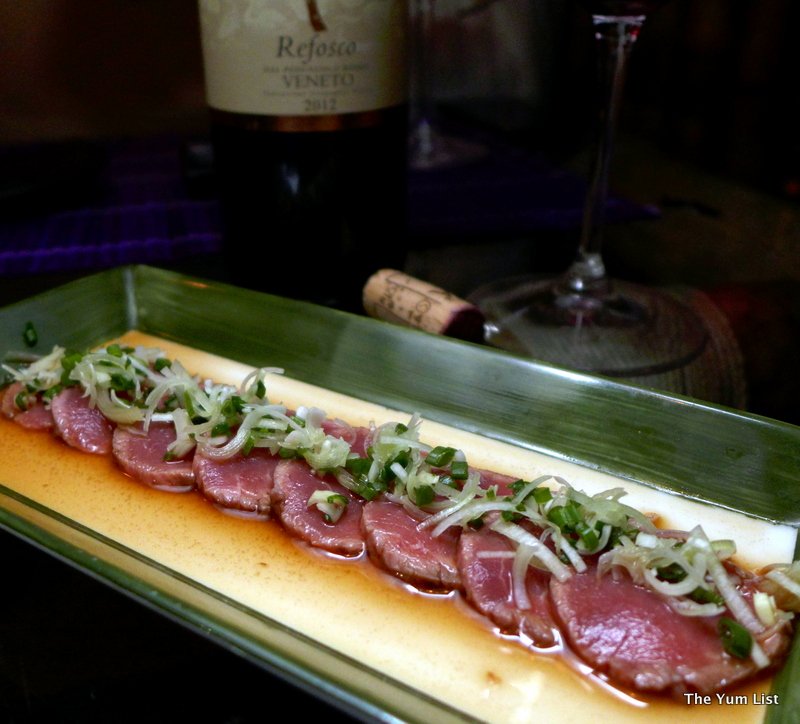 One way to get people to eat their greens is to deep-fry them, and Sri Lanka's favourite curry leaf is cooked accordingly in the Karapincha Tempura. Coated in a fine batter with a hint of lime salt, this appetizing snack would wash down well with an icy cold beer. Throw away the beer nuts and replace them with these greens and bars just might find customers stay much longer.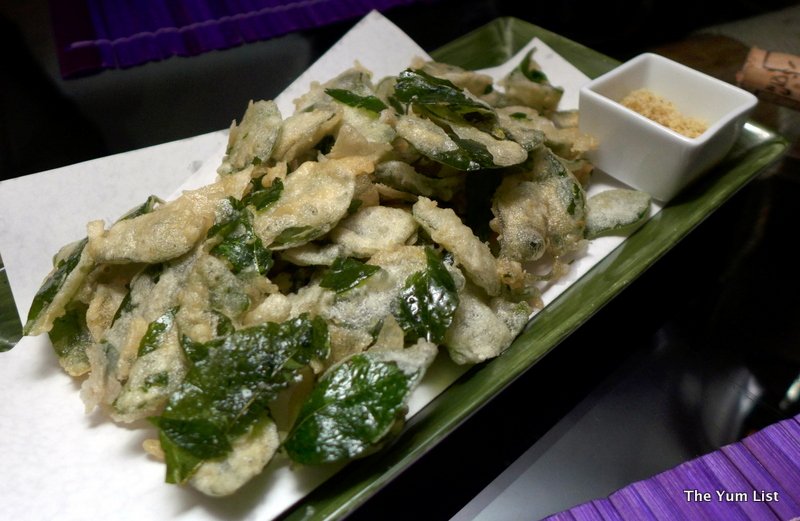 Dessert is simple at Nihonbashi, as is the case in many Japanese restaurants. As you'd expect however, what is on the menu is done well. A trio of ice creams: wasabi, green tea, and red bean, prove generous balls of creamy goodness, gently sweet, and obviously flavoured with their natural namesakes.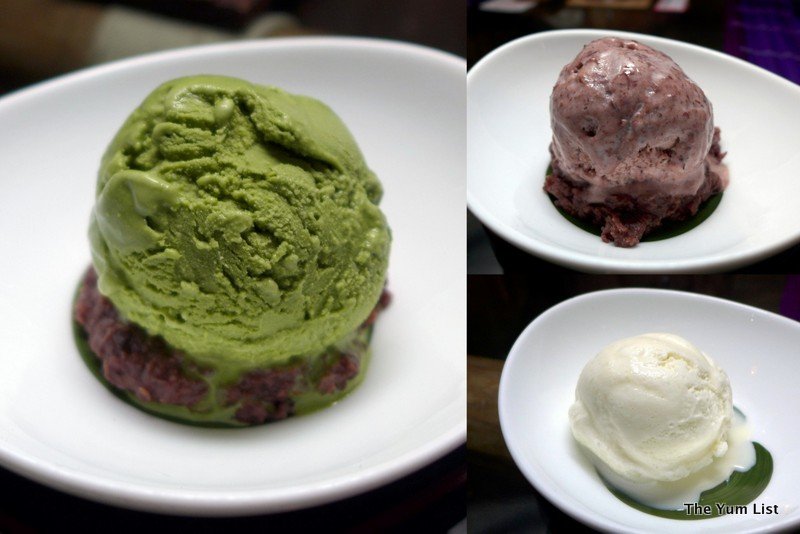 It's been an exquisite evening at Nihonbashi with the choice of any number of intimate dining spaces, a comprehensive wine list, and voluminous menu. Fans of meticulously prepared Japanese cuisine should be sure to put Nihonbashi on their "to eat" list.
Reasons to visit: intimate dining spaces (especially the wine room), Shake No Aburi Teriyaki, N' Sashimi', excellent wine menu.
Nihonbashi
11 Galle Face Terrace
Colombo 3, Sri Lanka
+94 112 323 847
[email protected]
http://nihonbashi.lk/
Dinner:  6pm – 10:30pm daily
Lunch:  noon – 2:3pm daily
Complimentary parking
Reservations highly recommended