Hannah Staley and Monica Tindall
As my husband always says 'it's all about the story' and DR.Inc, pronounced 'Drink', certainly tells a good story. Situated on a quiet leafy street in Bangsar, a visit to this laid back café allows its customers to experience a 'shop within a shop'. A concept prevalent from floor to ceiling with visual merchandising changing monthly and everything from the artwork on the wall to the cushions and plates, flown in from Belgium, for sale. It is a true cornucopia of themes that started out as the advertising agency 'L.inc'. One day, an employee brought in a coffee machine and DR.Inc was born. Six months later a fusion inspired East meets West menu arrived and just recently customers have the opportunity to partake in a variety of in house workshops (W.Inc.). If that wasn't enough on this particular visit pop up bar 44 had taken up residence in the building.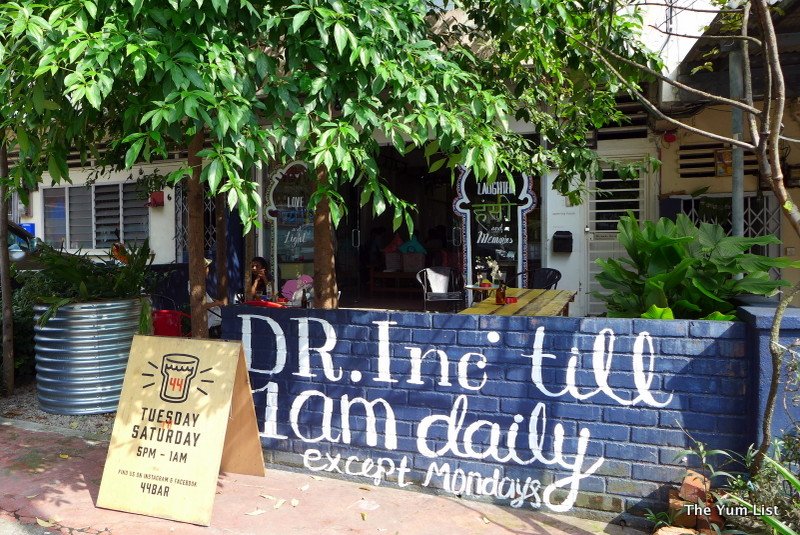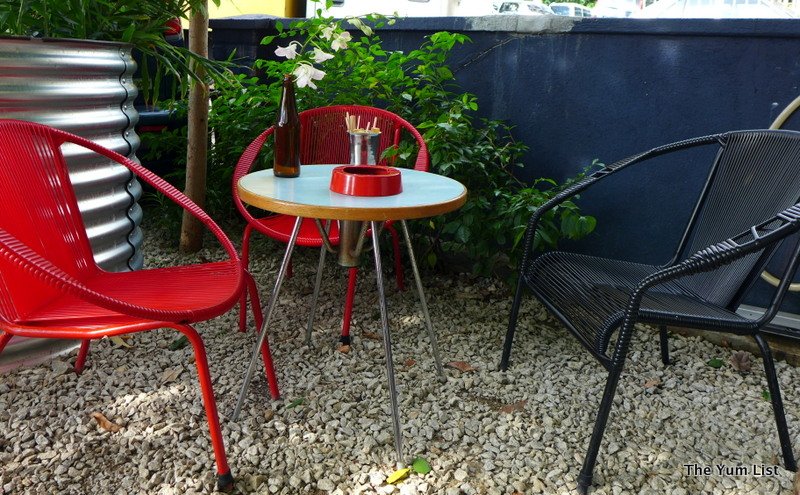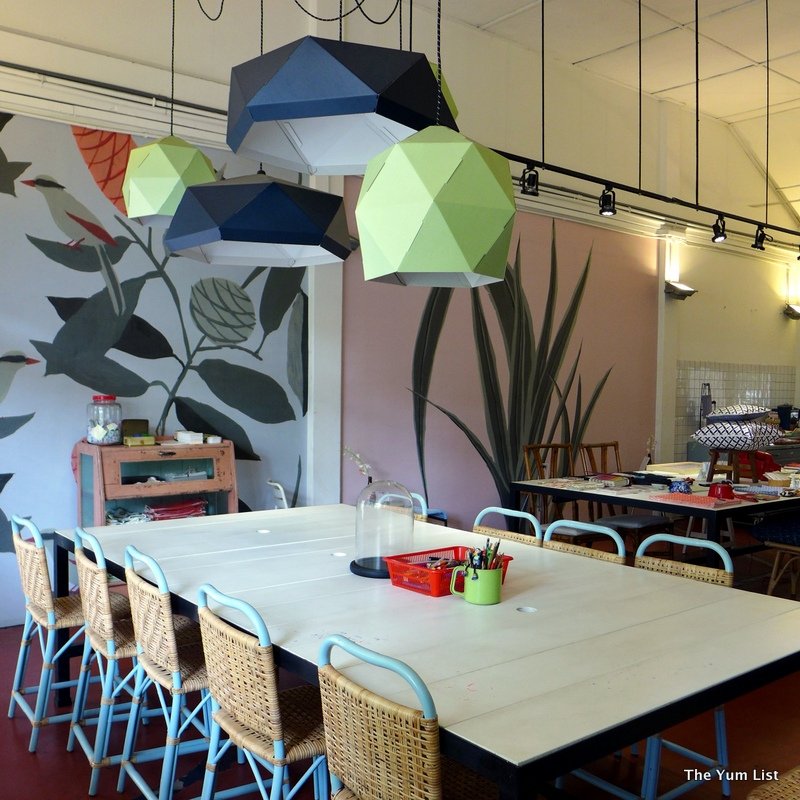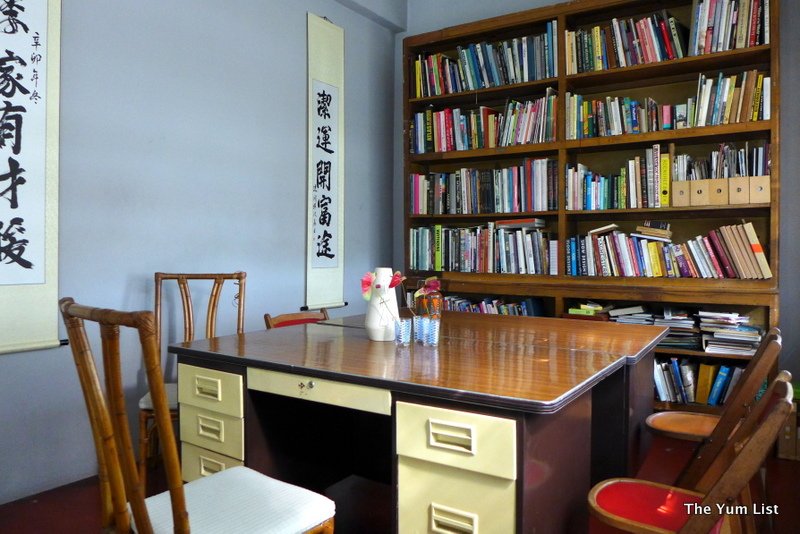 Not surprisingly with so much on offer the place is a lot more spacious than it appears from the outside. High ceilings provide a very airy feel and before Monica and I tuck into the food we are given 'the grand tour' concluding with a climb up a spiral staircase revealing a roof top area, which in addition to providing extra seating can be hired out for private parties or should the need arise a candlelit dinner for two. On this occasion Monica and I are feeling more ravenous than romantic and head back down to a covered patio area, where we are joined by Dutch co-owner, Lisette, and tuck into our first dish.
It's a generous helping of Apple Pie (RM14) made in house using six types of apples, palm sugar and served with locally produced ice cream.  Being British I've sampled many a homemade apple pie and can honestly say this was delicious. The filling not too runny, the pastry not too soggy and the sweetness of the ice cream perfectly balanced out the tartness from the apples.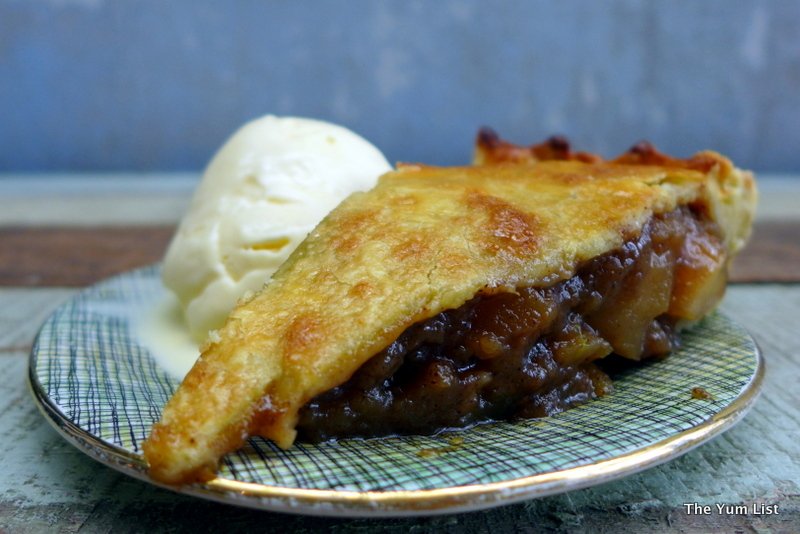 We wash this down with one of the menu's signature drinks a Presso Bomb (RM14) which as the name suggests is a shot of espresso and cream soda, the drink requires audience participation and is all part of the DR.Inc 'experience', served on a wooden board (could be yours for a small fee) I pour the cream soda into my glass, add the espresso and watch as the liquids swirl together. The soda gives a nice foam head, its sweetness complements the bitterness of the coffee and the drink is oddly refreshing.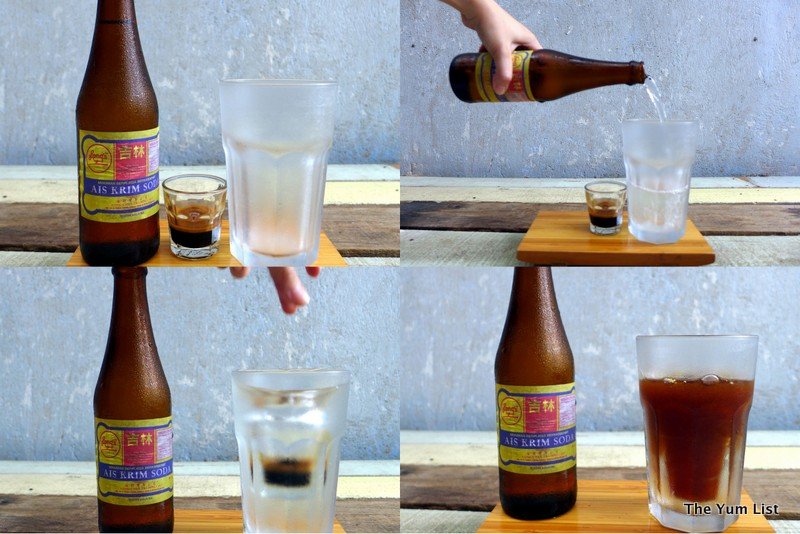 Before my caffeine buzz has chance to kick in more dishes arrive in the form of the GST (RM22) and The Gato (RM14). The GST, aptly named because it was conceived on the same day the tax was introduced, is a yummy goats cheese, salmon and tomato sandwich on homemade bread (all the breads on offer at DR.Inc are made in house). The salmon is plentiful and the accompanying cassava chips are a tasty healthy alternative to fries.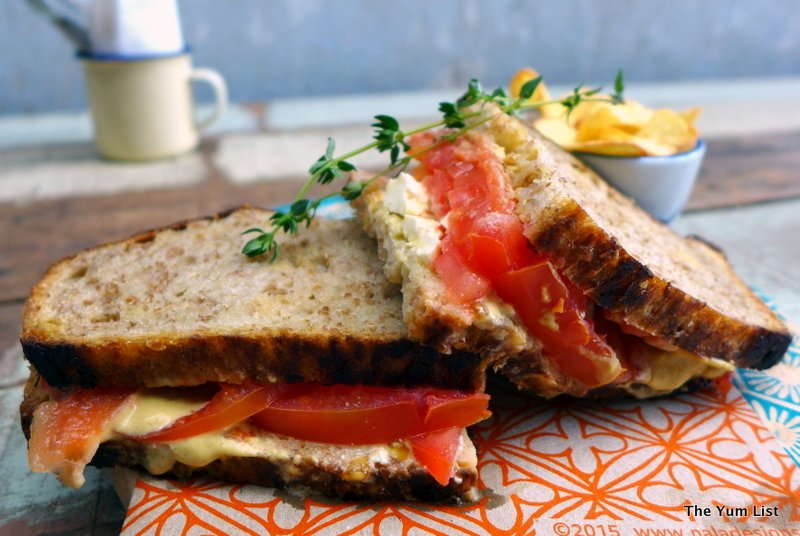 If you are pressed for time and looking for a coffee and dessert in one, opt for The Gato, a shot of espresso poured over a specially paired serving of locally produced ice cream that really brings out the flavour of the coffee.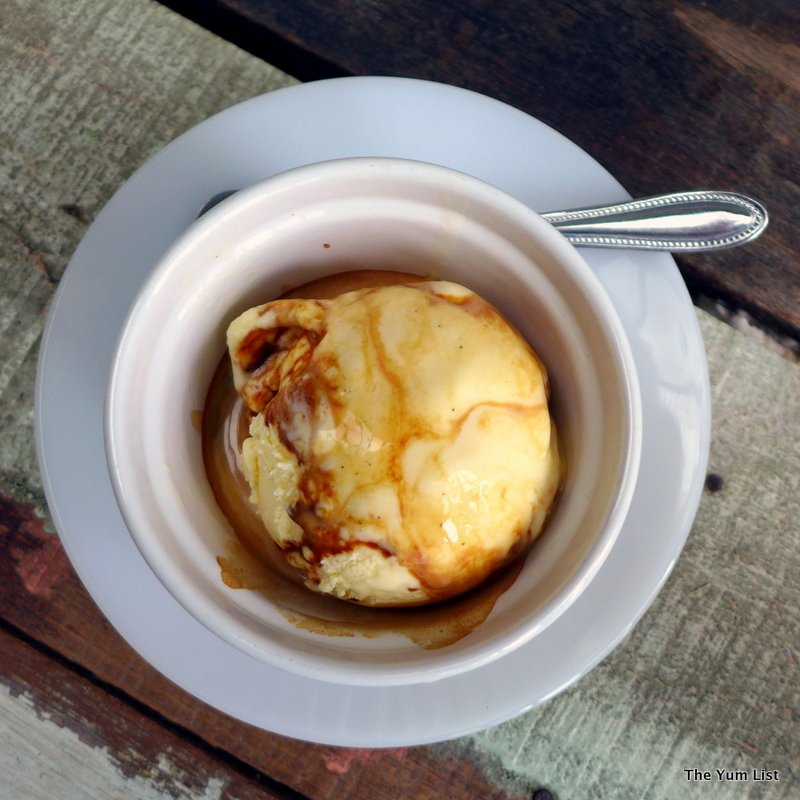 Next we sample the Broodje Belanda (RM15) a crispy beef croquette on a warm soft and fluffy milk bun, served with a generous helping of Dijon mustard: simple yet scrumptiously satisfying!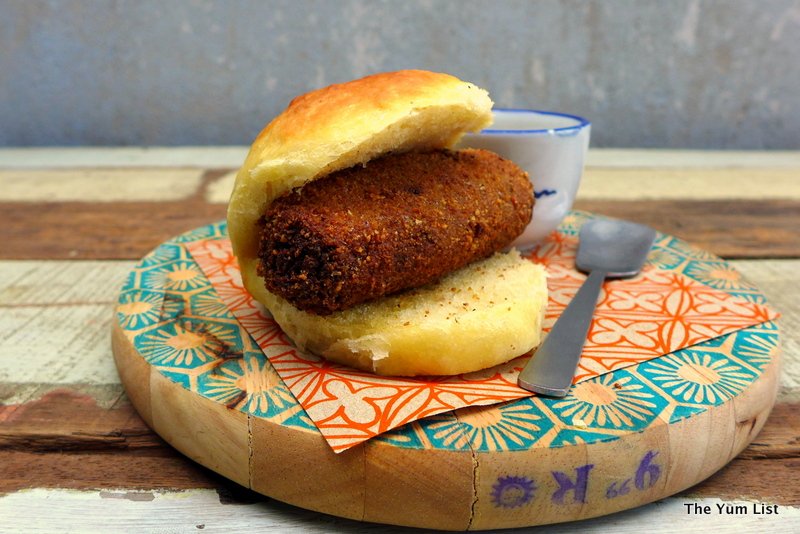 By now I'm starting to get a little full but the food is so good I'm delighted when a platter, in the form of Ulam with Maneesh Bread (RM28) from the bar and snack menu, arrives at our table. This Middle Eastern flatbread is the perfect accompaniment to the colorful assortment of cucumber, carrots, four angle beans, baba ganoush, and beetroot hummus.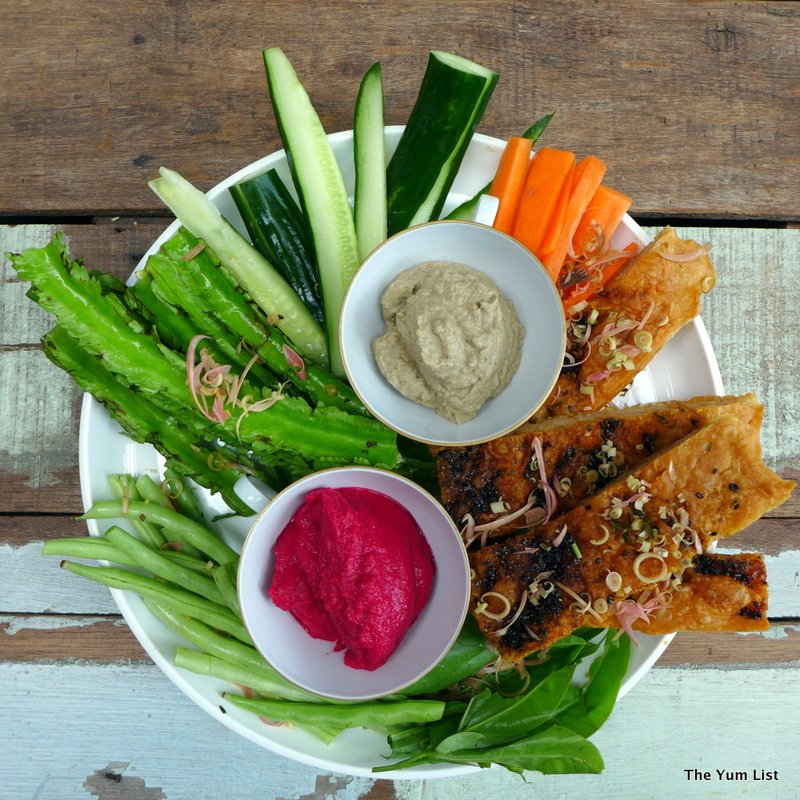 I wash down this colourful mix by trying some of the drinks on offer for the non-coffee drinkers out there. The Masala Tea (RM6) is warm and sweet, the Lassi (RM8), with a hint of cardamom, makes a great cooling beverage.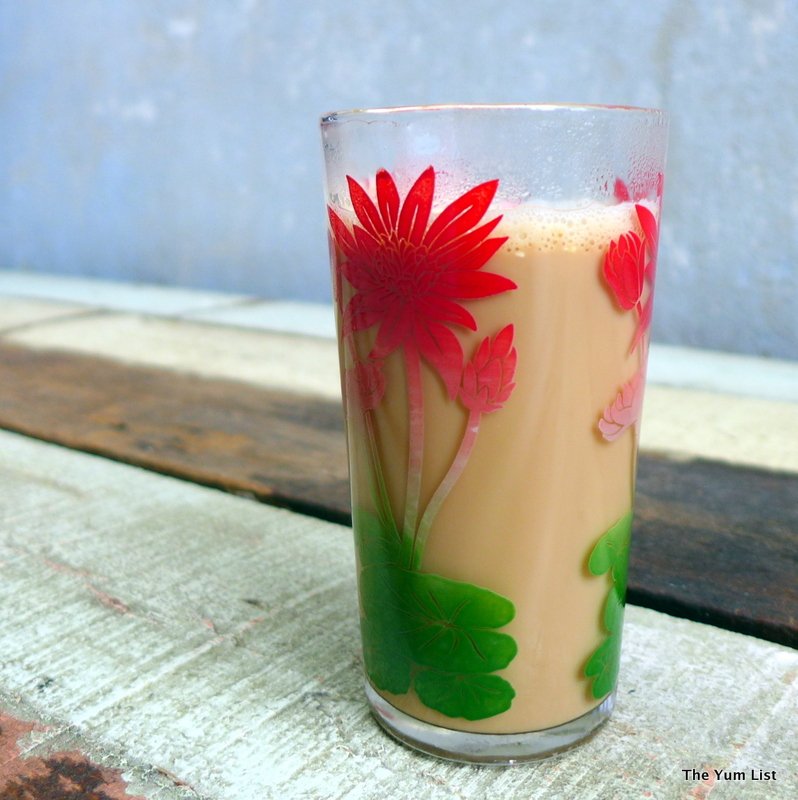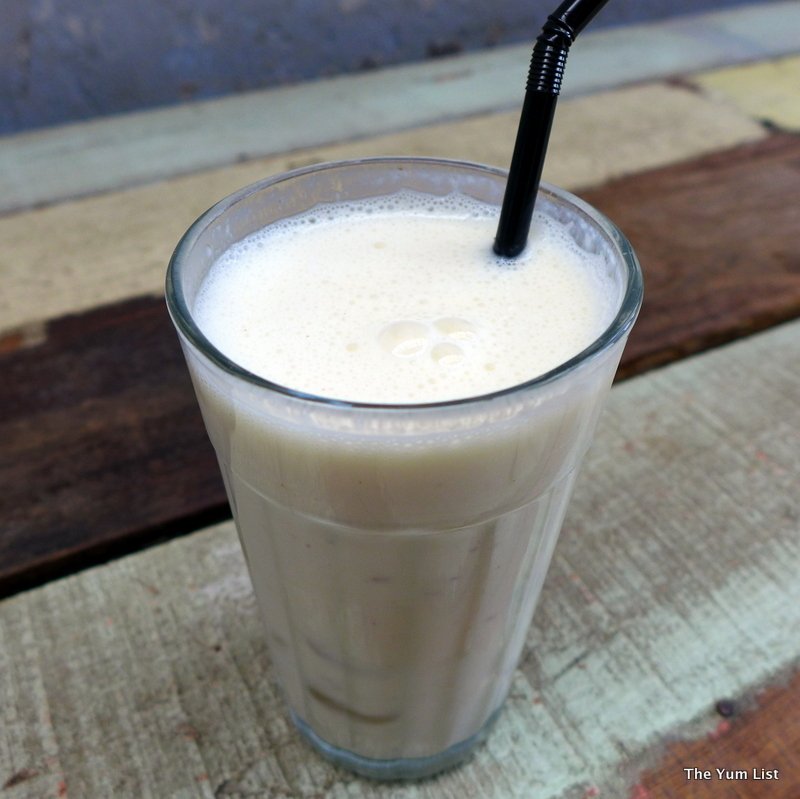 The final dish we try is the Tahini Brownie (RM10), and I think they have definitely saved the best until last, although I am something of a chocaholic. Deliciously gooey and drizzled with salted caramel this brownie has a hint of tahini that hides the sweetness and prevents it tasting too rich making it very moreish.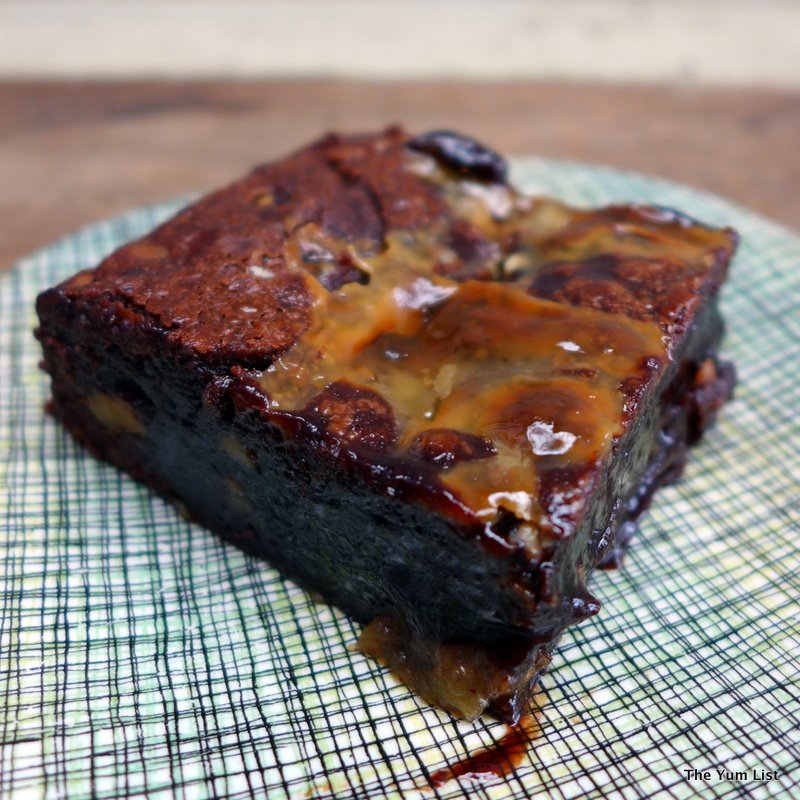 To balance out all the delectable sweet treats on offer the menu also includes a range of salads, which although we didn't have time to try this time judging by the foods we did I'm sure would be tantalisingly tasty.  As the evening draws to a close we are told a monthly High Tea will soon be available which adds an exciting element to the DR.Inc story and I leave not only on a caffeine high with a full belly but a yearning to return, if only to try the brownie again.
Reasons to visit: Tahini Brownies; vegans will love the Ulam with Maneesh; hearty sandwiches with bread you can sink your teeth into; The Gato (with its special flavour of ice cream perfectly enticing out the flavours of the espresso); the eye-catching décor and option to buy artwork, trendy knickknacks, household items and stationary.
DR.Inc
8 Jalan Kemuja
Bangsar 59000
Kuala Lumpur, Malaysia
+6 03 22834698
[email protected]
www.facebook.com/drincbangsar/
Open daily from 9am