Words by Shaun Humphries, Photos by Monica Tindall
When DreamSS.coffee shop owner Aaron was in grade school, his English teacher told him that when you wanted more of something, all you had to do was add an 's'. So, when it came time to name his, and his wife Mei Ling's café, it was a no-brainer.
"This business is our dream, and because we want more and more of this dream, we added not just one s, but two," said a proudly smiling Aaron during our recent Tuesday morning visit. "It was also easier to find the website name."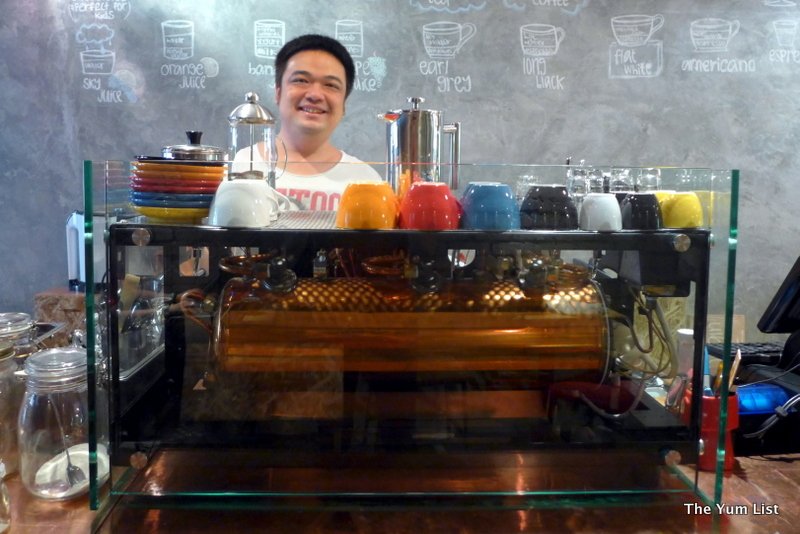 Walking into DreamSS first floor, cozy location, you feel right at home – the home of a brilliant inventor. A former 20-year IT professional, Aaron created and built almost everything in the shop: the tables, the chairs, the light fixtures, the coffee bean roaster, and even Malaysia's first hand made coffee bean roaster and transparent espresso-making machine. Taking five years to perfect this magnificent-looking metallic espresso machine in his personal research and development lab, Aaron and Mei Ling take pride in every aspect of their restaurant, which officially opened on September 1.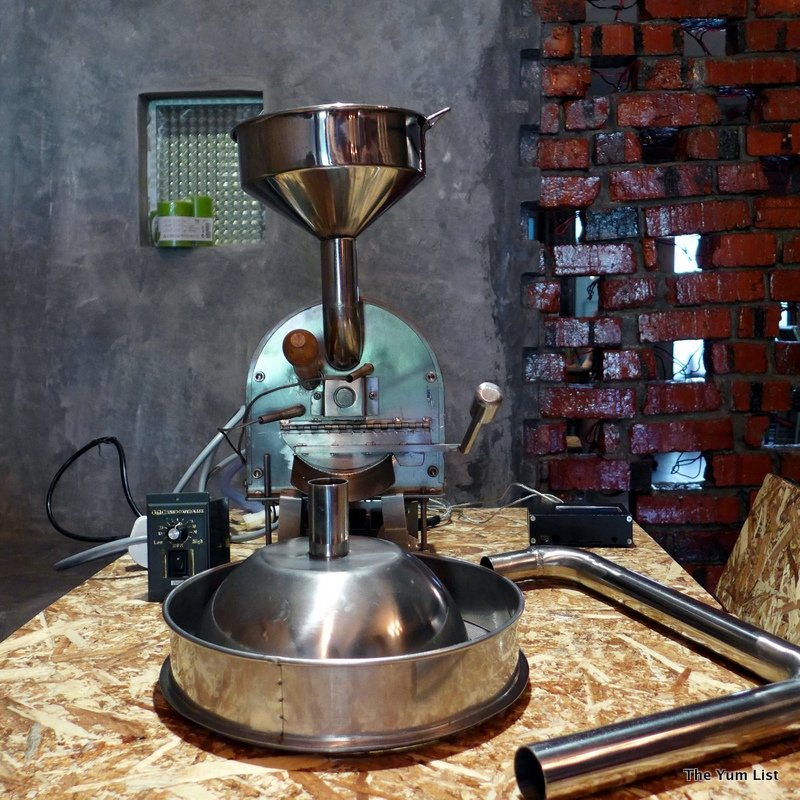 That attention to detail is most evident when you taste the freshly made coffee, which is made in "a heavy metal way," according to Aaron. Using beans from Indonesia, Ethiopia and Tasmania (much to Monica's delight), he uses different grinders for each of the different beans to keep the taste pure.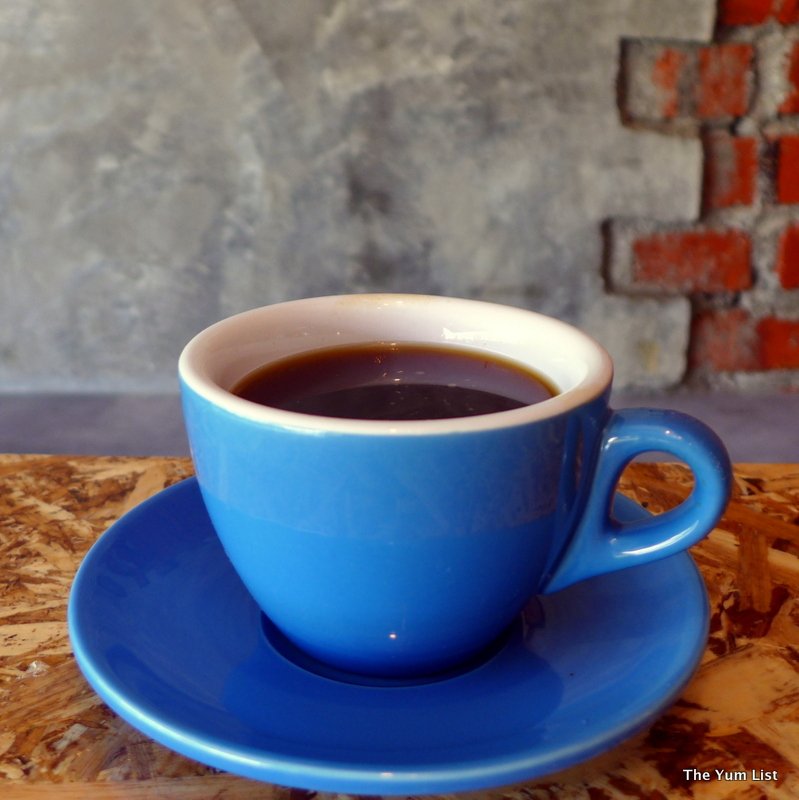 During our visit we were treated to three different secret blends of DreamSS Coffee (RM6.90); all of which originated from years of research in Aaron's lab. The Kicker is a full-flavoured, bold coffee with a chocolate finish. The Lemon Blend is lighter with a taste that gets more 'lemony' as the liquid cools down (a very cool effect). And, according to Monica, The Tasmanian tastes just like Australia – hot and delicious!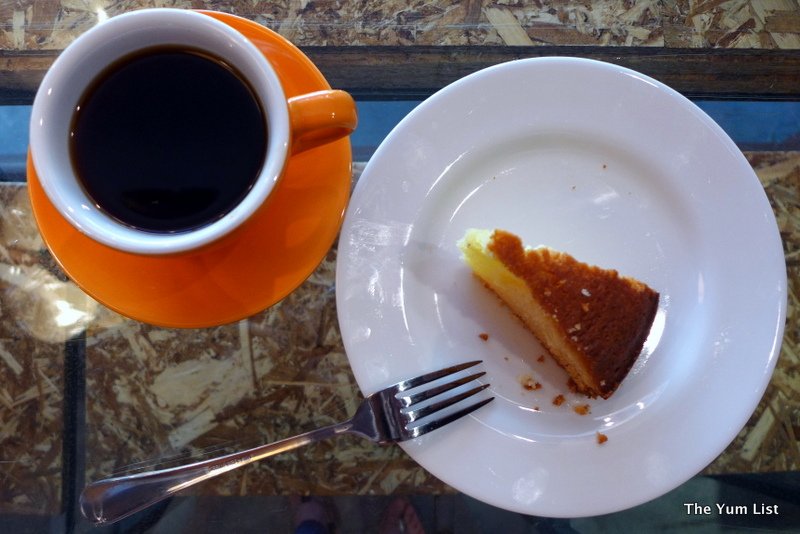 We didn't stop with just the coffee. The Cappuccino (RM9.90) made with espresso, steamed milk and micro-milk foam is very tasty and surprises with a chocolate finish.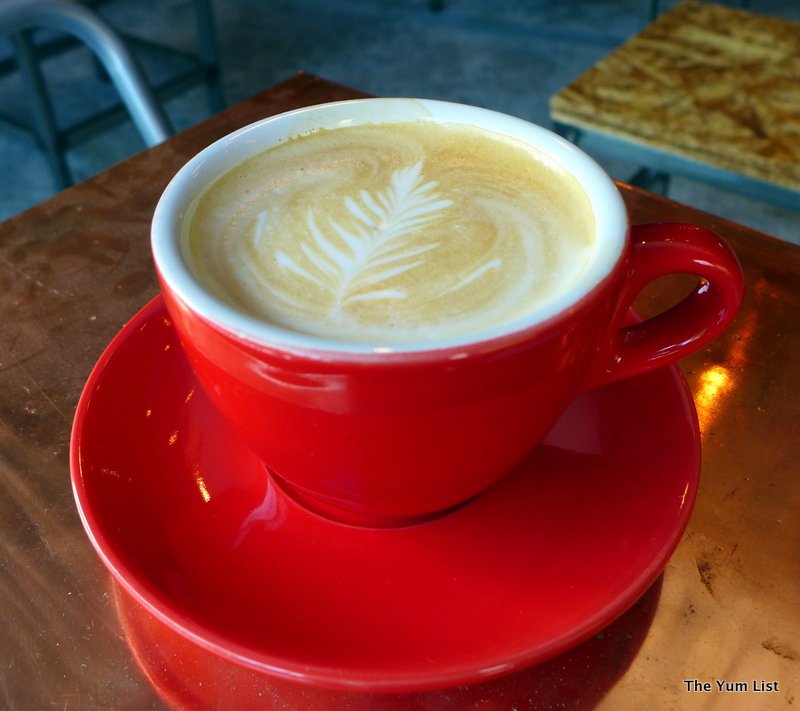 The DreamSS Tea (RM9.90) is their signature-blended tea made with a hint of lychee and other secret ingredients – including many anti-oxidants. A nice, refreshing alternative if you're not a huge coffee fan.
Another creation from the lab, DreamSS Hot Chocolate (RM9.90) is the real deal made from cocoa powder. While Aaron admits this is still a work in progress, it's worth a try if you're looking for more than hot Milo.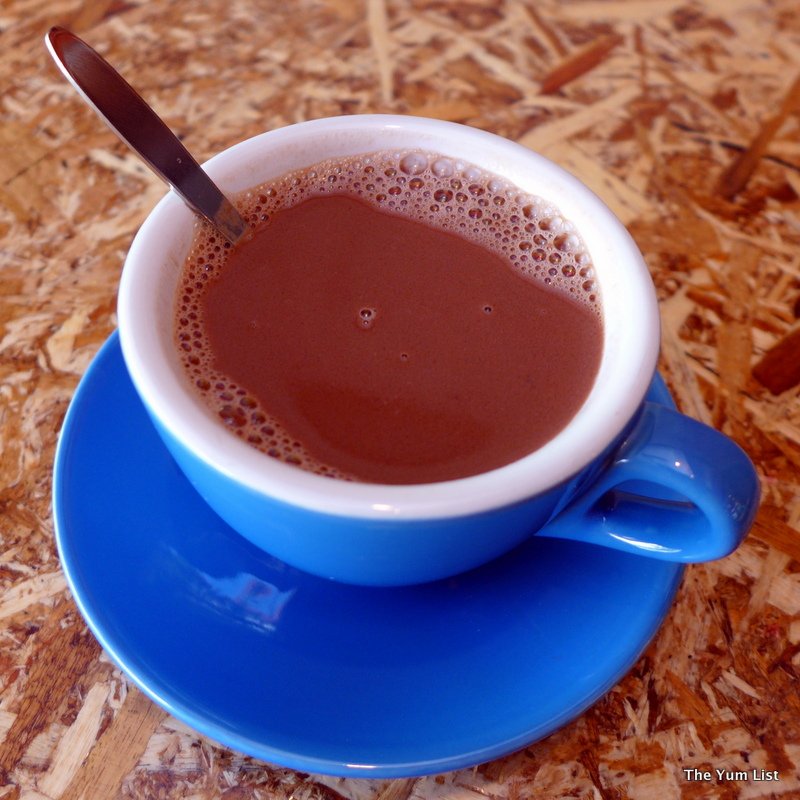 To finish off our parade of caffeinated beverages, we were served Affogato (RM12.90), which is a shot of freshly brewed espresso poured over a scoop of vanilla ice cream. You just can't go wrong with that combo.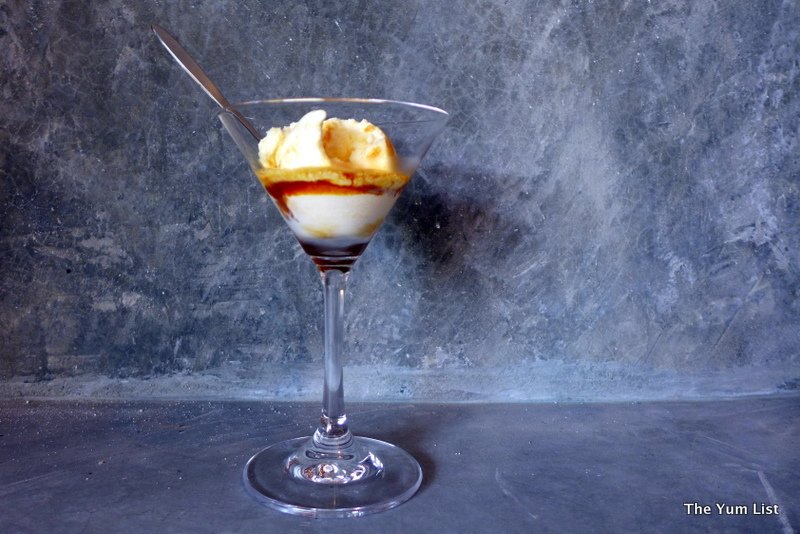 While Aaron's realm is in coffee, tea and decor creation, Mei Ling's domain is in the kitchen, where she creates and serves up many of her own family recipes.
Both the Butter Cake (with or without a chocolate filling – RM4.90 per slice) and the Miniature Belgian Chocolate Cookies (RM8.90 per 165-gram jar) go great with a coffee or tea. Both treats are baked in-house and are "made with love." And, let me say, you can really taste the love.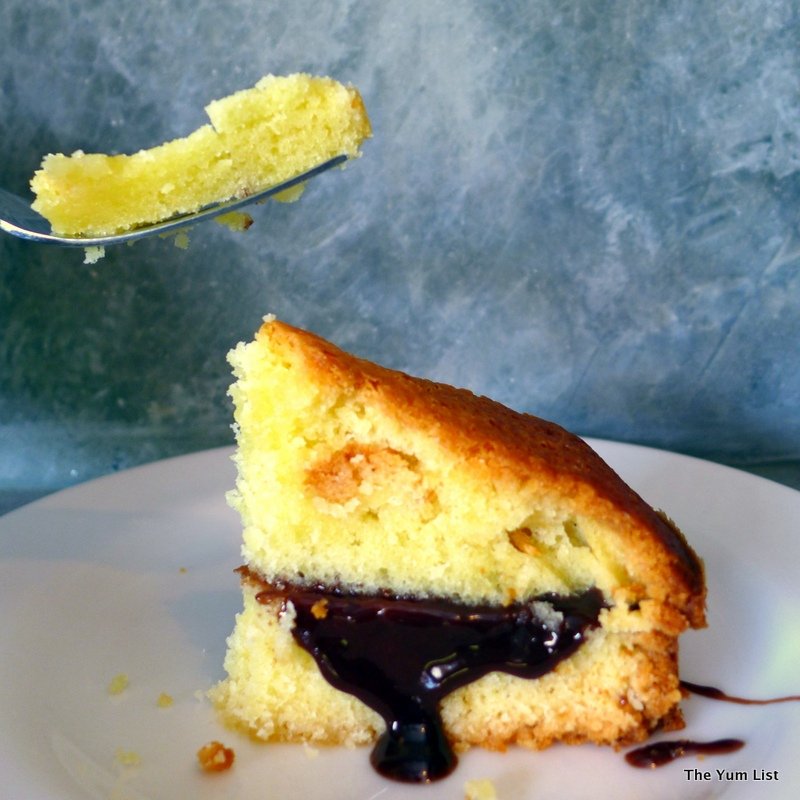 Moving to the very reasonably-priced mains, the Pollo Burger (RM9.90) is a large homemade chicken patty served on a bun with cheese, tomato and lettuce with golden, crispy fries. The generous portion makes it perfect for sharing.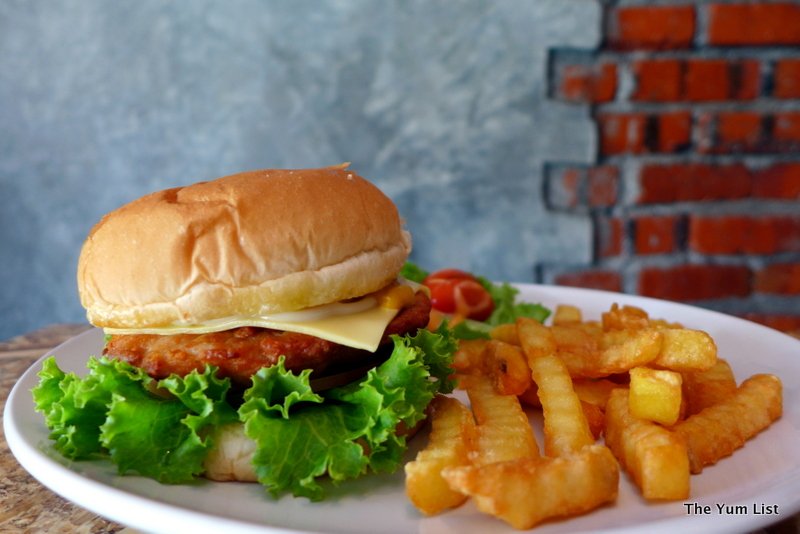 Next up was DreamSS Spaghetti (RM15.90), a classic dish served with Mei Ling's homemade tomato sauce made up of ground chicken and olive oil. Like all the food we tried, it tasted like it just came out of your best friend's kitchen.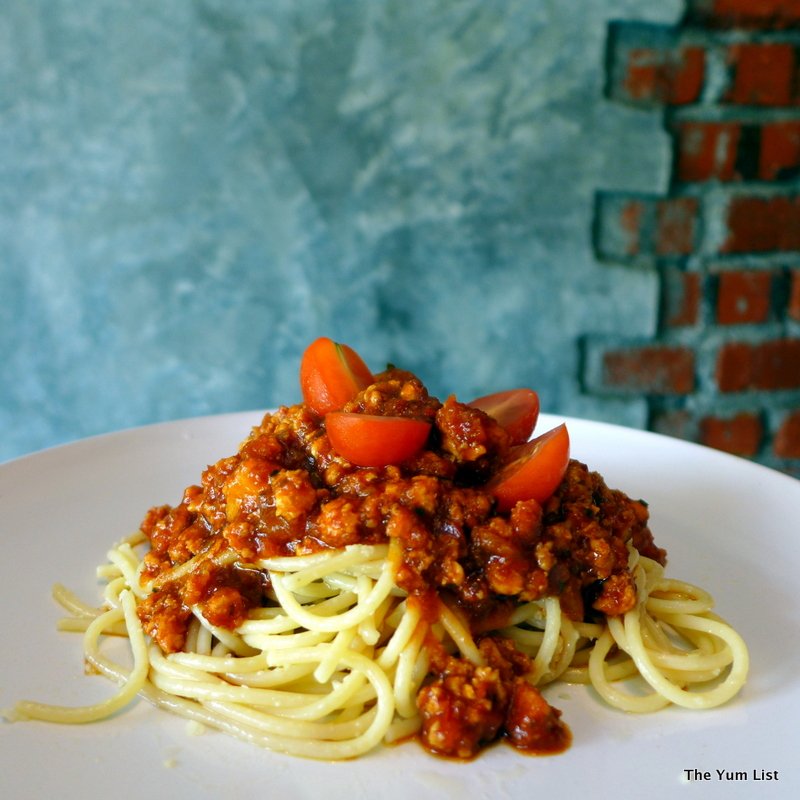 Before the spaghetti vanished, Mei Ling delivered the Tuna Sandwich (RM9.90) served on two giant pieces of white bread with a special tuna filling plus lettuce, tomatoes and cucumbers. If you're hungry, this is the pick for you.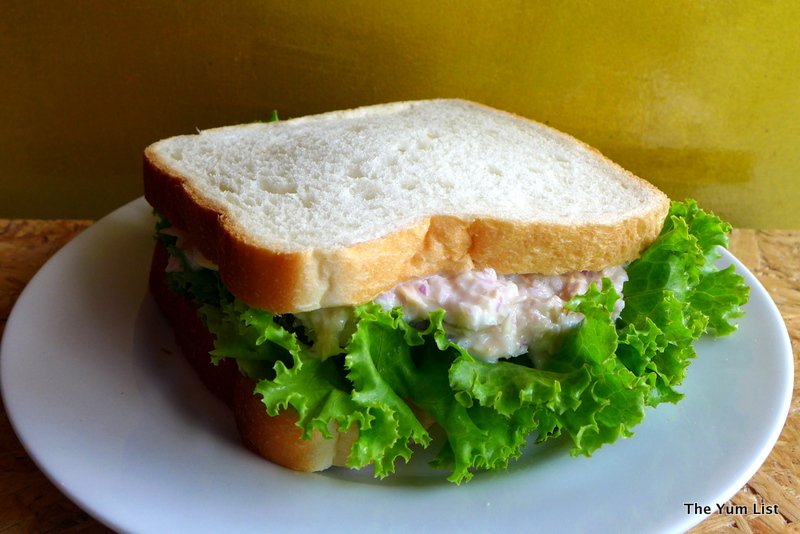 Our final item was probably my favourite. The Roast Chicken and Rice (RM9.90) is a tender and juicy piece of chicken served on a bed of rice with a special sauce for dipping. Also served with a selection of fresh vegetables, this is a must try.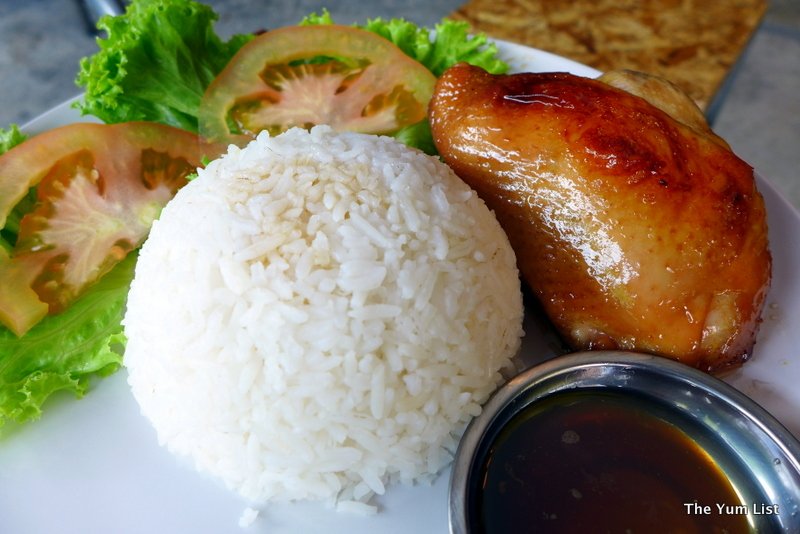 A final note on the menu – DreamSS set lunch includes all of the items listed above with a tea or coffee for only RM7.90. Now, that's a deal.
After somehow finishing off all the food and riding a serious caffeine buzz, we said our goodbyes to Aaron and Mei Ling. Over two hours had past since we arrived, but it only felt like 10 minutes. And I felt like I wasn't just saying goodbye to shop owners, but rather to old friends. I'll be back for sure to see how my new friends are doing – and I hope to see you there.
Reasons to visit: An extremely creative and inviting café that offers outstanding, innovative and freshly made coffee and tea in a home-like atmosphere.  The homemade and reasonably priced baking and meals are also worth a taste. Aaron and Wei Ling's pride in their café is very special and will keep you going back again and again.
DreamSS.coffee
10-2B, 1st Floor, Jalan PJU 1/3A
Sunwaymas Commercial Centre
47301 Petaling Jaya, Malaysia
03-7499 5052
http://www.dreamss.coffee/
Open Monday to Friday – 9:30 a.m. to 6 p.m. and Saturday –  9:30 a.m. to 7:30 p.m.