Spending only 36 hours in Colombo, we're looking for a hotel that can offer us a good night's sleep, a nutritious breakfast and easy access to the city. With the additional bonuses of ocean views and a clean contemporary setting, OZO Colombo more than fulfils those needs.
Located in Marine Drive, OZO Colombo towers above its surrounds acting almost as a lighthouse on the shore. Splendid views across the Indian Ocean and all the way up and down the coast give the hotel a sense of openness and freedom. We could pass quite some time taking in the greatness of nature here, and the train tracks that run along the waterside provide further entertainment with the to and fro of multi-coloured engines.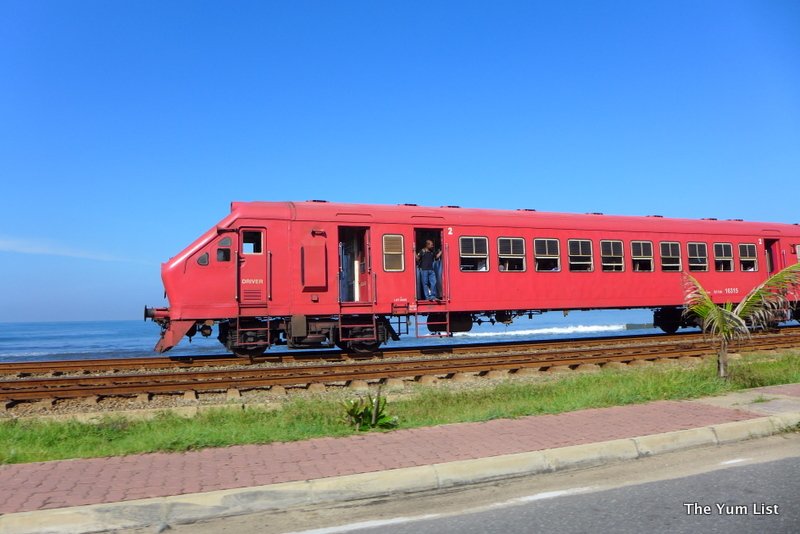 Given more time we'd explore the immediate area and its nearby coffee shops and restaurants. The Vocal Local, the cleverly named concierge service, is full of tips. We're on a mission however and have no less than five restaurants to visit on this whirlwind tour, so instead appreciate the short 10 minute ride to the city centre and the heart of Colombo's colonial heritage, fine dining and shopping district.
We arrive later evening so the first things on our minds are a hot shower and a comfortable mattress. Turns out OZO Colombo's Snooze Zones are custom designed for quality sleep. A pillow top mattress, crisp sheets and blackout curtains ensure an undisturbed night of slumber. A multimedia connectivity panel also means our devices are plugged in and charged, ready to capture the following day's activities. The standard amenities such as hairdryer, tea and coffee making facilities and electronic safe give us what we need without a fuss.
Opening the curtains early morning, we're met with a revitalizing view of the grand Indian Ocean from our Ocean Dream room. There's nothing quite like an expansive panorama to wake us up. This scene is mirrored downstairs in EAT, the all-day-dining restaurant, where the OZO Breakfast, Boost, is served.
Taking full advantage of the bountiful local produce, the counters of EAT are lined with hot and cold items mostly hailing from the grounds of this tropical island. The fresh fruit display is an eye-catching array of colour, and pineapple, guava, papaya and passionfruit all make it to my plate. Baked goods hot out of the oven such as Danishes and croissants grab hubby's attention, and there's a good selection of local delights too. We're conscious of the restaurants we're to visit later in the day, so keep our morning meal simple. Multiple cups of coffee however are taken as we linger at our table amusing in the sights of the beachside street scene below.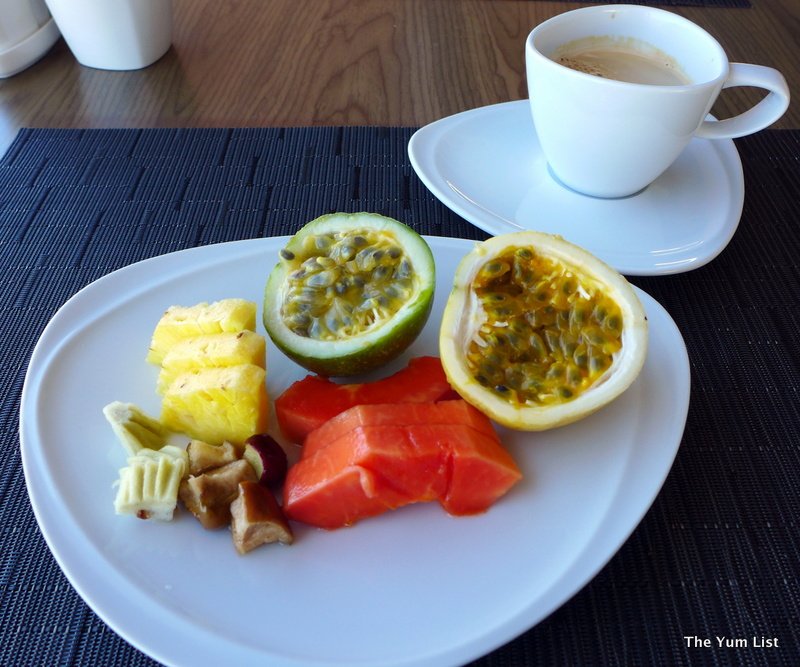 We're grateful for the fitness room, Tone, upstairs, as you know eating plays an important role in our travels and we must find a balance to this. A compact workout room holds a few pieces of cardio equipment supported by a multi-function strength machine and free weights. It has all we need to keep fit while on the road.
Splash, the rooftop swimming pool would certainly see more of our time on a longer stay, and ON14, the bar and lounge on the same level appears a flawless spot for sundowner or two.
We breeze in and out of OZO Colombo during our brief jaunt in the city. It proves a cheery and fuss-free stay and given the chance, we'd book a room with an OZO property again in a heartbeat.
Reasons to visit: good sleep, good brekkie, ocean views, easy access to Colombo and a great gateway to the rest of Sri Lanka.
OZO Colombo Sri Lanka
36-38 Clifford Place
Colombo
Sri Lanka
+94 11 255 5570
www.ozohotels.com/colombo-srilanka/