Words by Louise Miller Photos by Monica Tindall
Tucked away in the deepest corner of Mont Kiara's neighbourhood mall, nestles a new outlet of Real Food, the latest branch of the independent company that originated as a tiny little organic cafe in Singapore. Now running five branches, the aims of its passionate team remain unchanged: to provide good quality food, taking no shortcuts and making no compromises. As its name suggests, the cafe's food is free from processed ingredients, artificial preservatives, trans-fat and also, meat.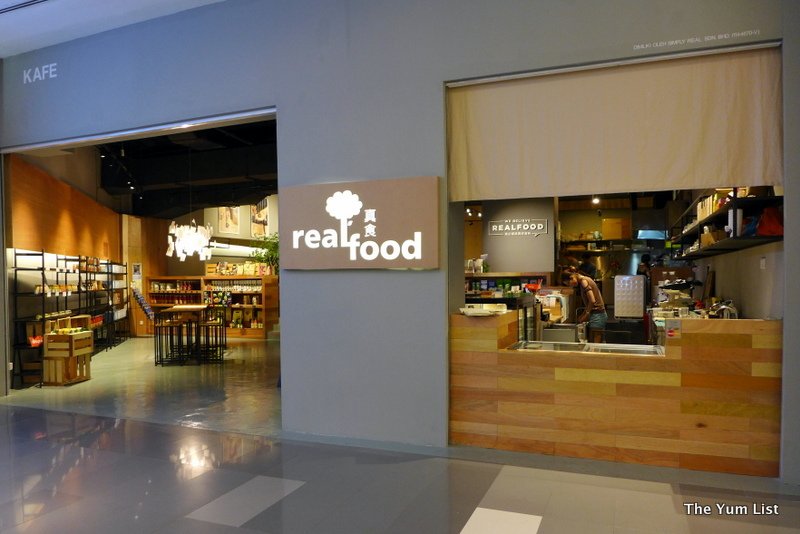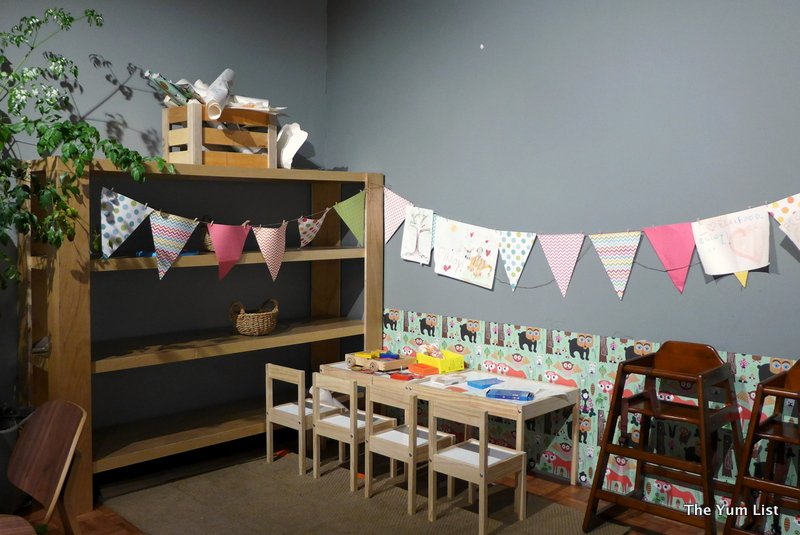 After a rather indulgent weekend, I was looking forward to cleansing my system with wholesome goodness and what better way to flood the body with nutrients than downing a juice and smoothie. The Apple, Beetroot and Carrot juice (RM18.50) struck a perfect balance of earthiness and sweetness and The Super Green Detox (RM19.80) was packed full of cleansing agents such wheatgrass, barleygrass and chlorella purportedly excellent for cleaning the liver, blood and neutralising heavy metals (just what we all need post haze).  Not only did this drink have great health benefits but the mixed berries, spinach and lime made it really delicious and the addition of soy milk made it unusually thick and creamy. It was no surprise to us that this smoothie is a favourite amongst regular customers – we loved it!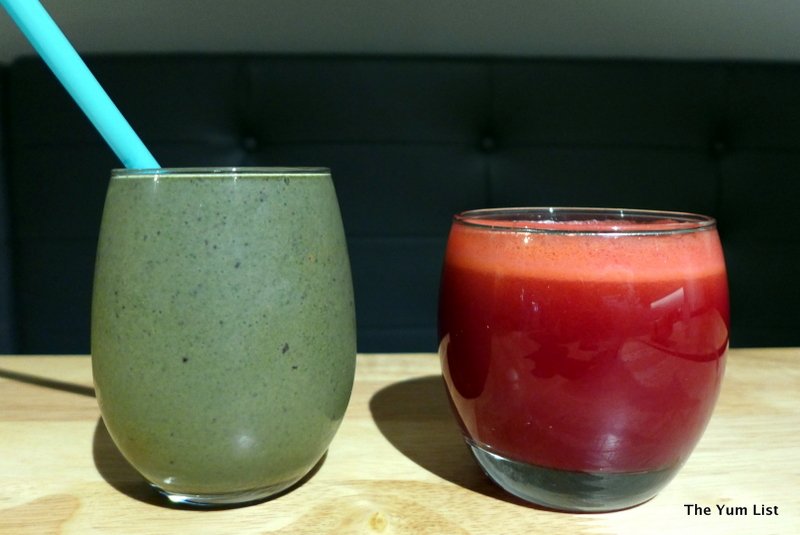 The Fried Dumplings (RM17) that were next to arrive at our table provided further evidence of Real Food's code of ethics as the organic skins in this vegan dish were made with unbleached flour and had been painstakingly sourced to ensure quality and local provenance. Also available steamed, the dumplings were stuffed with seven different minced ingredients –  celery, mushroom, turnip, bean curd, coriander, carrots and long beans and were accompanied by a fiery ginger and chilli paste.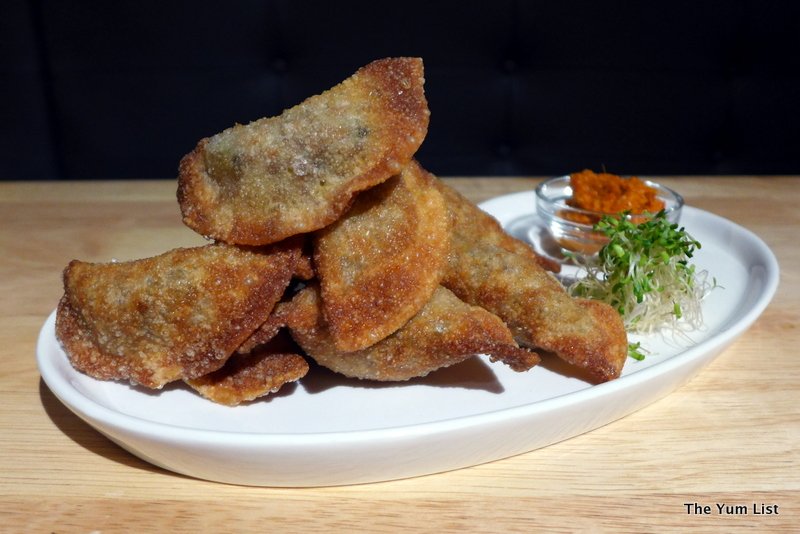 Another vegan dish that was presented to us was the Mushroom Noodles Dry (RM20). The generous mound of organic spinach noodles was accompanied by leafy greens, cherry tomatoes and braised shiitake mushrooms that were so juicy and meaty that even the most ardent carnivore would be unlikely to lament its absence of meat.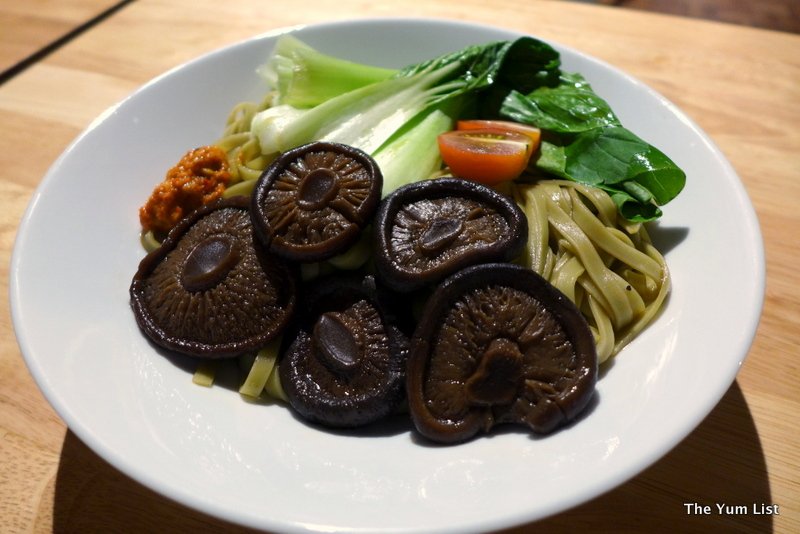 Baked Penne (RM30) was served up next. Presented in a charmingly rustic clay pot, the dish  was wholesome, moreish and really comforting made with organic whole wheat pasta baked in a rich homemade tomato sauce with onions, aubergines, spinach and melted mozzarella that had been sourced from a Penang dairy farm. One taste of this was just not enough!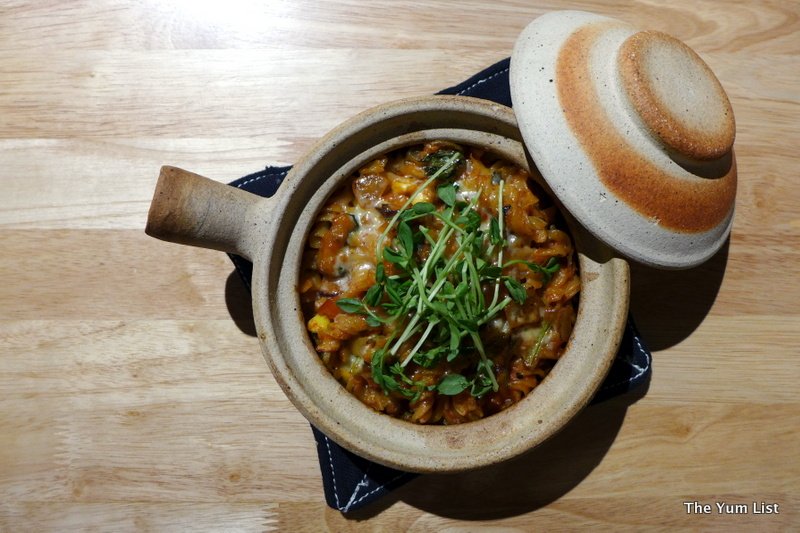 The Zesty Quinoa Salad (RM29) was not only vegan but wheat and gluten free to boot. Interspersed with cherry tomatoes, black beans, chunks of cucumber and avocado the quinoa was tossed in a citrusy olive oil dressing, topped with coriander and paprika and accompanied by acai acai or vegetables  pickled in apple cider vinegar with turmeric, star anise, ginger and toasted sesame seeds – a delicious guilt free treat!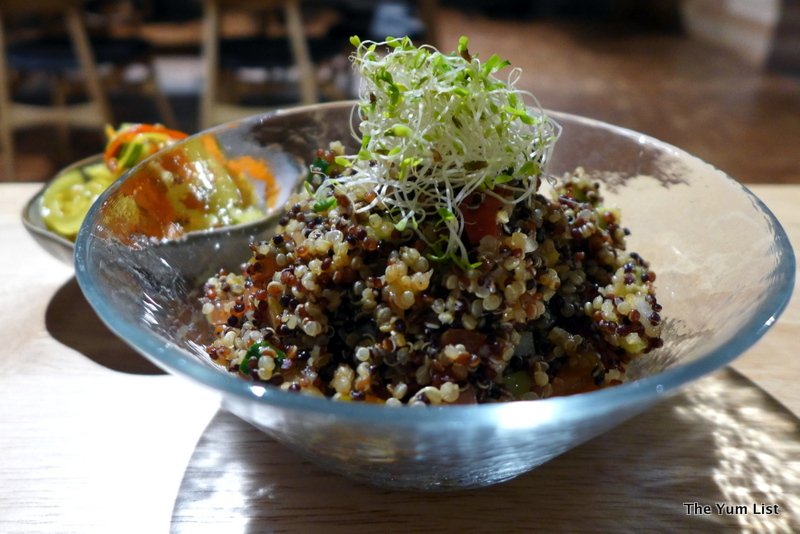 Real Food's menu also features an all day breakfast section so we were keen to sample one of its offerings. The Homemade Muesli (RM18) was the dish that was recommended to us as it been inspired by the founders' recent trip to Switzerland. We did detect a certain similarity with Bircher muesli except that Real Food's interpretation was fruitier and more yoghurty than creamy. The rolled oats were mixed with soy yoghurt, berries, bananas and apples and the pretty purple filled glass was accompanied with some organic cookies.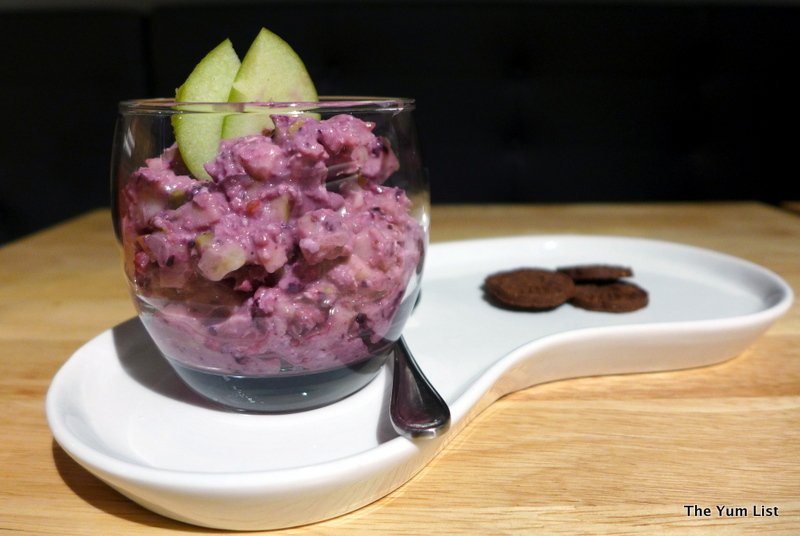 Health By Chocolate (RM16) was our ingeniously named dessert. This raw cake ticked all of my boxes – creamy, chocolatey, utterly delicious AND healthy – could such a thing really exist? I suggest you head down to Real Food to find out as tasting is believing. Until you make the trip though, I will divulge that it is avocado that gives this cake its irresistible creamy texture. Blended with the other ingredients to create a super tasty mousse like topping for the date and almond base, I enjoyed this immensely and since I live in the neighbourhood, I can see it becoming a regular treat. We followed the cake with a couple of scoops of delicious brown rice Ice-cream (RM13) – a sweet and refreshing end to our wholesome and largely, very healthy experience at this great little cafe.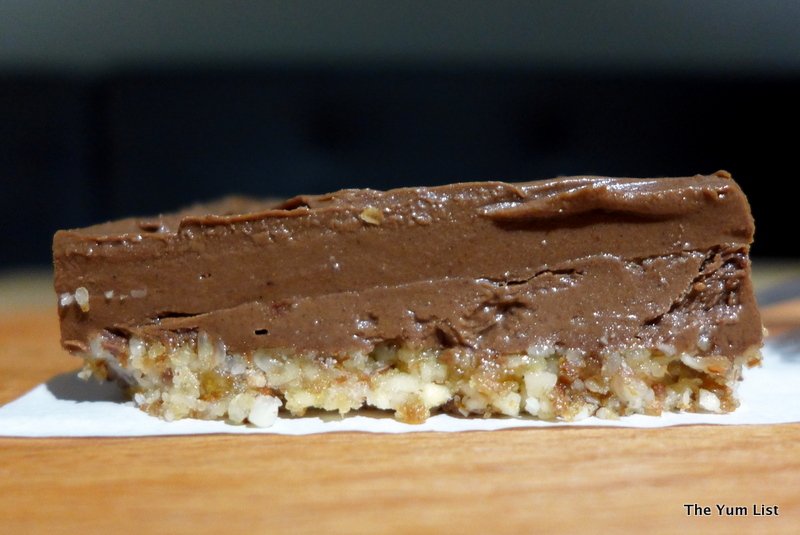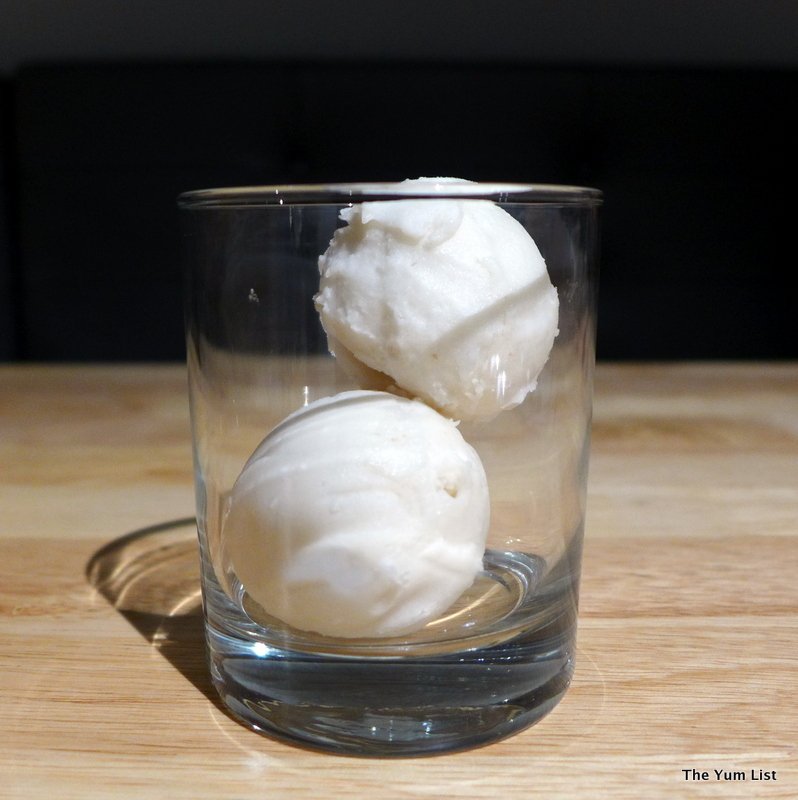 We were also delighted to discover Real Food's wonderful 'rent a bag' scheme on our request to take home what we'd not been able to polish off: RM10 allows you to borrow a recyclable cotton bag and claim back the money on return and it's the combination of these environmental and health based ethics with the tasty food and friendly ambience that make Real Food such a gem of an eatery.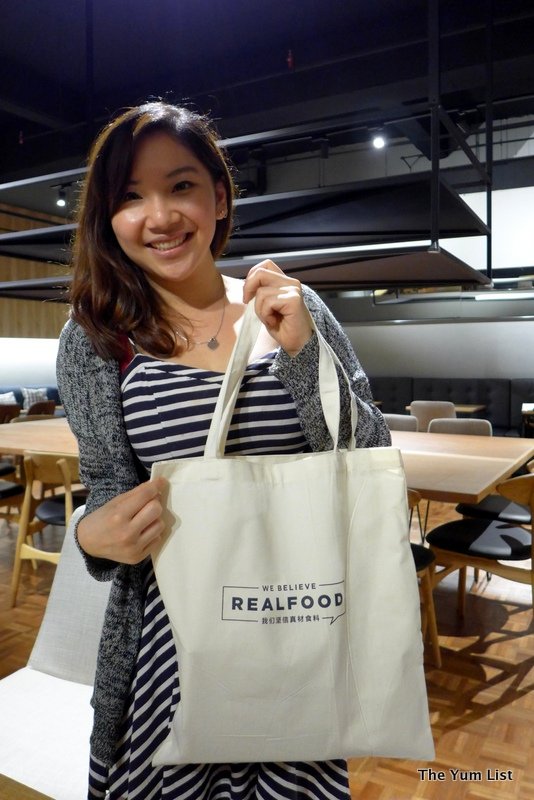 Reasons to visit: Super Green Detox, Baked Penne, Health By Chocolate; such a wide range of vegetarian dishes with loads of vegan and wheat and gluten free options; a passionate team of staff who care deeply about what they do and are continuously striving to improve.
Real Food Mont Kiara
G-11, 1 Mont Kiara
No.1, Jalan Kiara, Mont kiara
50480 Kuala Lumpur, Malaysia
+6 03-62119078
www.facebook.com/realfoodmontkiara
Open Mon – Sat, 10:00 – 21:00
Sun, 10:00 – 20:00