"A Culinary Homecoming – Celebration of Sri Lankan Lagoon Crab"
Jointly owned by cricket legends Mahela Jayawardane and Kumar Sangakkara, and culinary star Dharshan Munidasa, Ministry of Crab was set up for success right from its inception. All three celebrities are known to frequent the restaurant, and, apart from cooking up some of the most delicious crab we've ever tasted, a chance to mingle with the big names serves as an added highlight for both cricket and food fans alike.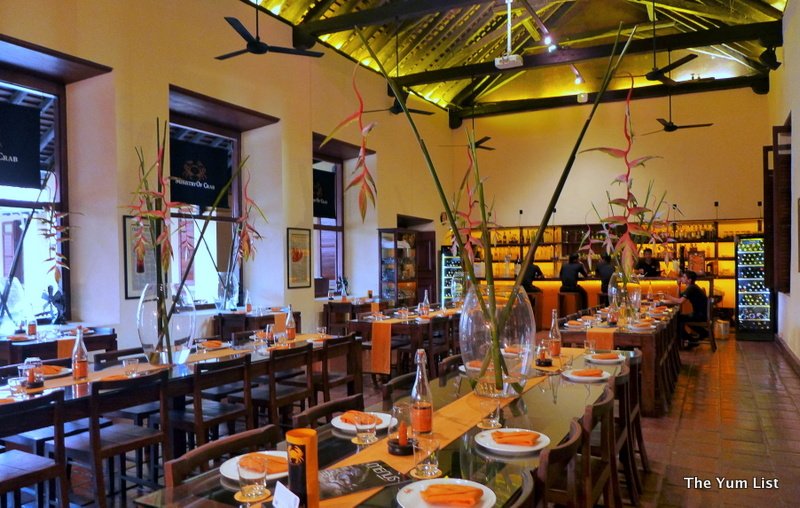 The Old Dutch Hospital, recently renovated and now home to some of Colombo's top entertainment and shopping outlets, provides elegant lodging to the warm environs of Ministry of Crab. Natural wood, mellow hues and potted 'crab claw' plants make for an affable setting. Heading the space, the open kitchen supplies live entertainment as guests observe the bustling hive of activity that goes into readying their meals.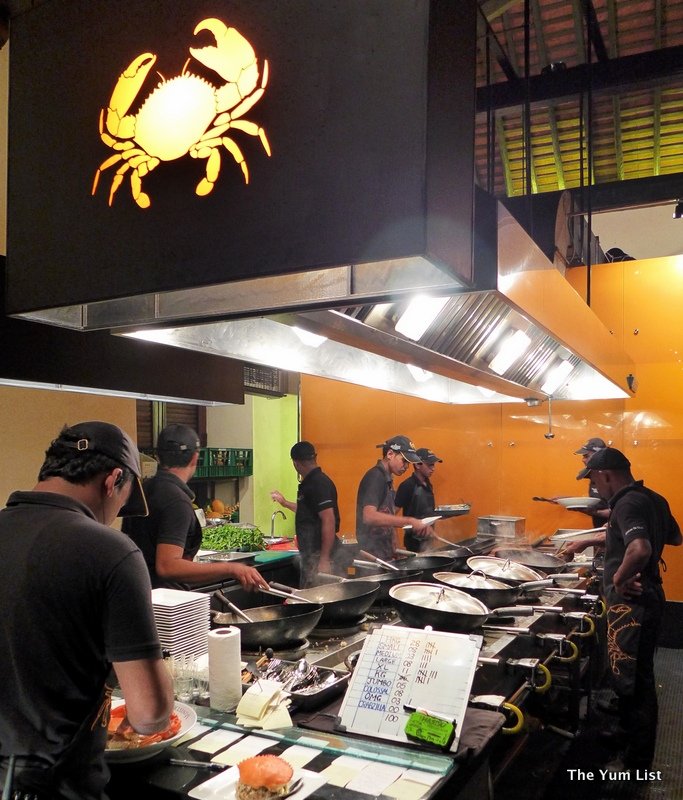 The place is abuzz with a lively horde when we arrive, and so we take a seat at the bar and appreciate the joy a tasty meal elicits from the crowd. Sipping on a flute of bubbly (comprehensive booze list by the way), we contemplate the pure pleasure that food can engender and eagerly anticipate our own meal to come.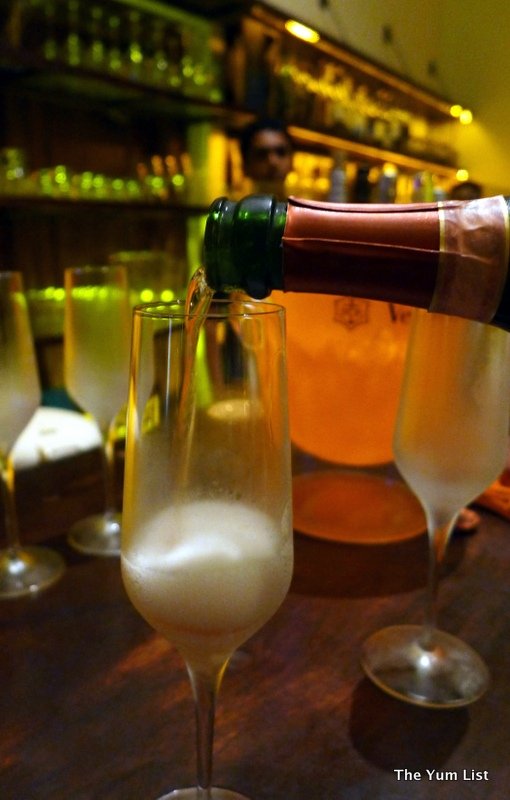 Seated on the covered patio outside, we note how the indoor and outdoor environments seem to flawlessly blend into one. Large doors and open windows give an airy feel, and allow diners to soak up the al fresco atmosphere from both locations.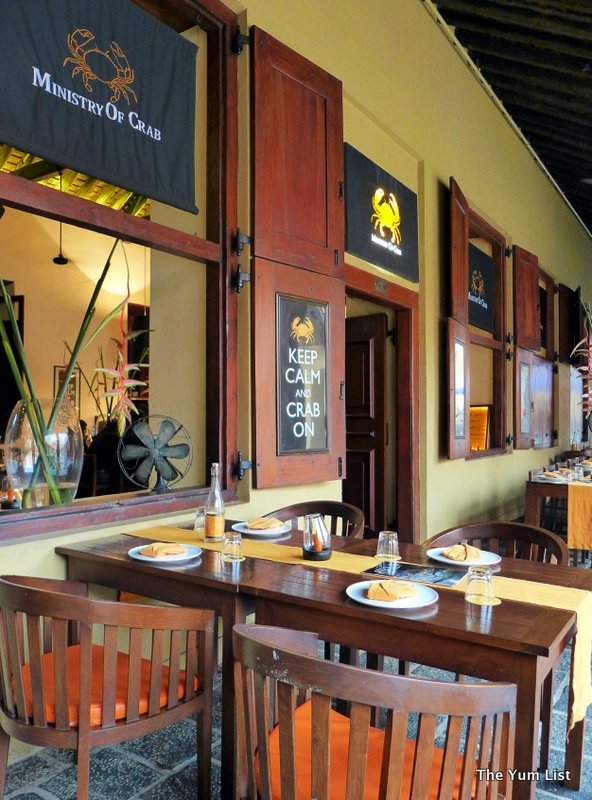 Clams, seasoned with a simple Japanese preparation of butter and soy sauce, make a superb introduction to the menu.  They're simply delicious. Even without the clam, we find the broth so flavoursome that we continue slurping on the shells alone. "This is a killer," hubby declares as he sucks the juice from the first clam. "It's superb, pretty amazing, excellent." Not one to reserve judgment, he continues, "It's an invitation from the ocean. People have to come here for this one." Buttery. Salty. Yum.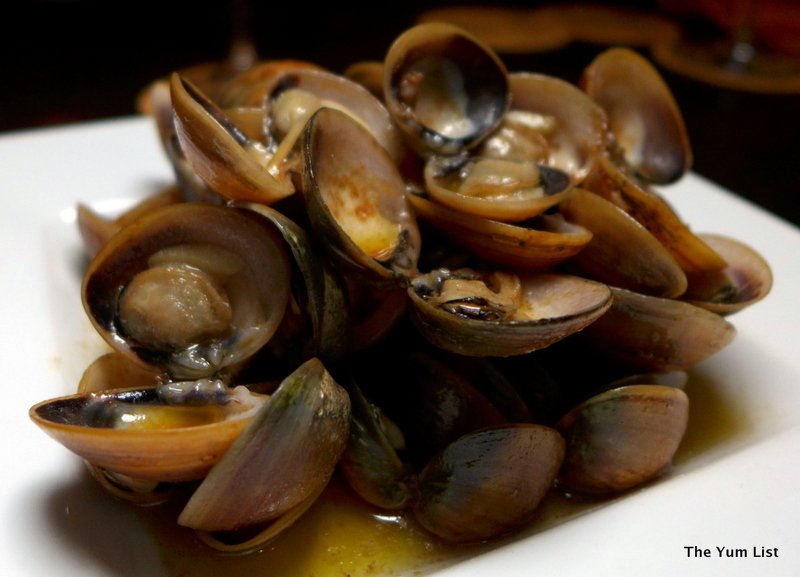 We follow up with a Small Island Iced Tea – a blend of chef's signature ice tea drink made with soda, arrack and muddled with lime. It's deceivingly innocent – don't stand up too quickly, this is a sneaker-upperer.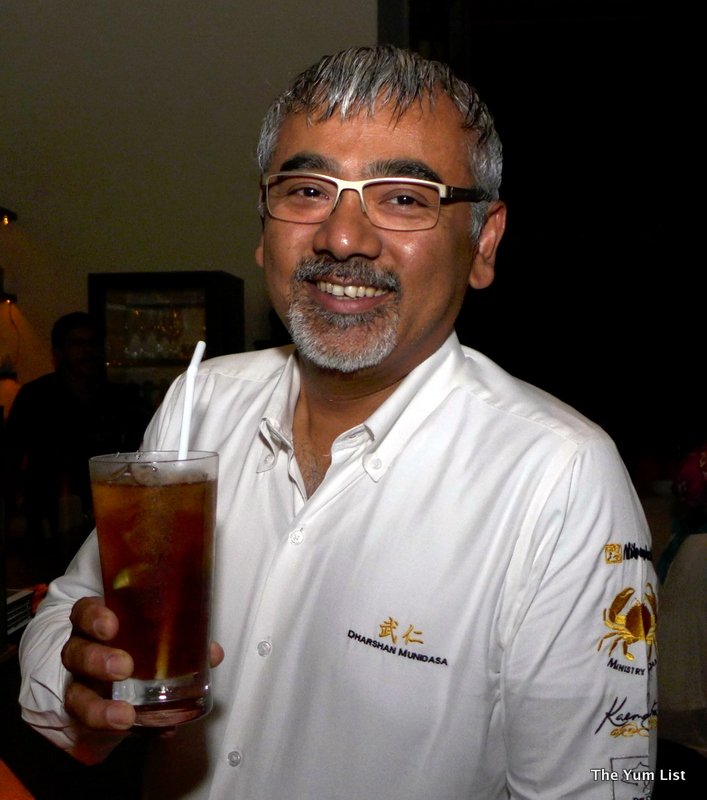 Giant Fresh Water Prawns are cooked in olive oil, garlic and chili flakes. Fat slices of wood-fired soft white bread are served in enormous quantities and perfect for soaking up the remaining oil. I may never eat olive oil with balsamic again – I might just insist the chili, garlic (and giant prawns!) are added to it instead. Of note is a Japanese peculiarity of always placing the prawns facing left. Apparently it mimics the right-handed movement of drawing the symbol for fish, which usually has the head to the left. (Give it a try! If you're right-handed, which direction do you draw your fish?)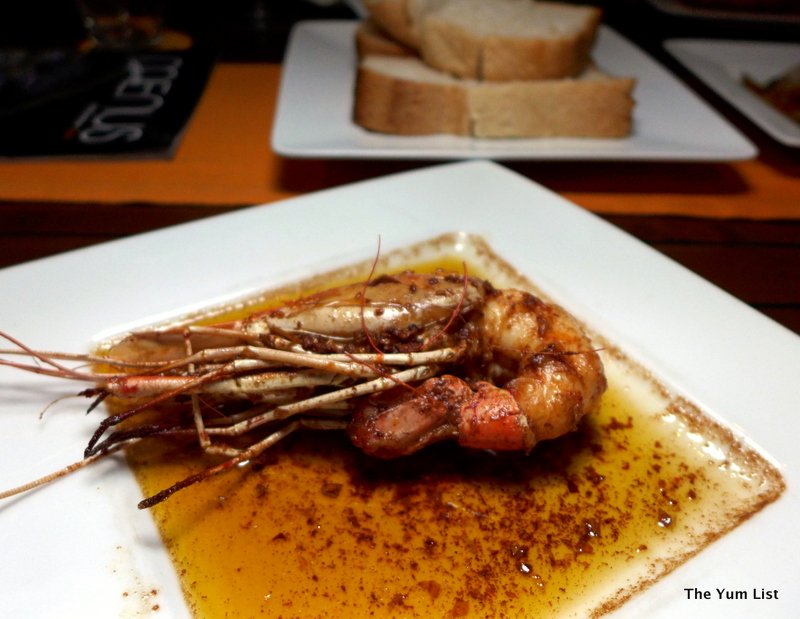 Dishes have been fab so far (and with all that bread we've just devoured our stomachs are filling quickly), but we cannot leave Ministry of Crab without trying their namesake: Fresh Sri Lankan Lagoon Crab. Prepared in one of four ways: chili, pepper, garlic or curry, we might have to return to try the tetralogy.
Black Pepper Crab is a decadent giant bowl of crab glistening in the reflection of the overhead lights. Black pepper dates long back in Sri Lanka's history as the king of spice, and in this dish it is hand crushed on a traditional miras gala as the base of the sauce in this masterpiece. It's like no crab I've ever taste – clean, superbly fresh and crisp. The whole pepper grains are clearly evident, making us want to suck the shell (which seems to be a theme of this visit).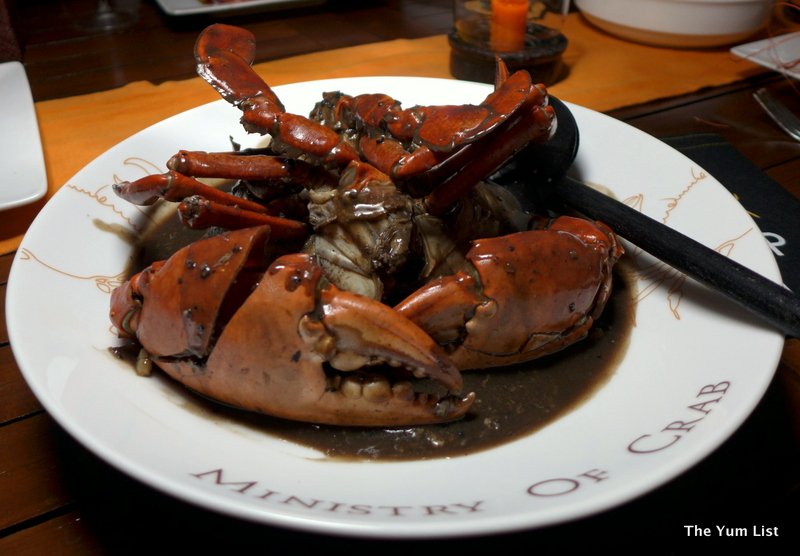 As mentioned earlier, there is no shortage of drink choices in the restaurant and hubby now has an Australian white from Banrock Station in his hand, and I'm onto a glass of Italian Torresella Refosco from Veneto 2012. Both are easy drinking, matching well with food, and also do quite well on their own.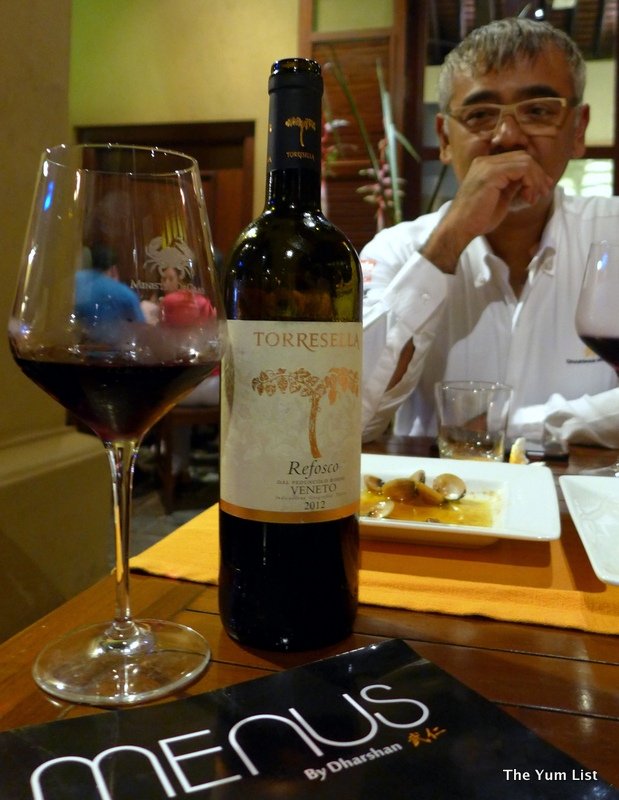 While on the topic of drinks it's worth noting that mineral water is served in carafes. There are no plastic bottles (no soft drinks either) here as water is transported in reusable 20 litre containers. So not only are the food ingredients sourced locally, so too is the water. Ministry of Crab gets a big Yum's Up for its sustainability efforts.
With some of the most delicious crab we've ever tasted, superbly fresh seafood, a wide drinks list, a sincere green effort, and buzzing vibe, Ministry of Crab is well worth planning ahead for. Reservations are highly recommended, so be sure to make your dining reservation at the same time you plan your Sri Lanka trip.
Reasons to visit: Fresh Sri Lankan Lagoon Crab – must order!
Ministry of Crab
4 Old Dutch Hospital
Colombo 1
Sri Lanka
+94 112 342 722
[email protected]
[email protected]
www.ministryofcrab.com
Dinner: 6pm – 11pm daily
Lunch: Noon – 3pm weekends
Closed on Poya Days
*Reservations are a must.
Parking lot at the rear of the Old Dutch Hospital