Largest Seaplane Fleet in the World
Our flight from Singapore to Malé is pretty much uneventful: good weather, smooth ride, calm passengers. As we approach Maldivian waters however, the mood picks up a definite buzz. A chatter of excitement elevates the energy as heads are pushed in windows and the click of cameras creates its own percussion. The remarkable islands that make up the world's most luxurious destination are speckled below us, and the rush to witness these wonders produces an energetic hum from the cabin.
On this commercial aircraft however, only the window seat passengers are able to ponder the majesty below. It doesn't matter anyway, as soon clouds engulf the aircraft and everyone's view remains a puffy fog until just before landing.
We're in good spirits however as to reach our final destination we have our next flight with Trans Maldivian Airways. With claim to the world's largest seaplane fleet, serving over 60 resorts in the Maldives, and 173 pilots flying 46 De Havilland Twin-Otter seaplanes, it's the most convenient way to get to our little piece of paradise. The Raa Atoll is just under an hour's flight from the international airport of Malé and so we're hopeful of capturing better views flying at a lower altitude and in a smaller plane where all passengers have window access.
Arriving to the airport we're met by a resort representative. Trans Maldivian Airways and the Loama Resort Maldives at Maamigili (our stay for this trip) have been communicating and ensure a hassle-free transition from international arrivals, to check-in for our seaplane flight, and transfer to a VIP waiting lounge. We're told to make ourselves comfortable for the next 30 minutes and supplied with hot beverages, light nibbles and Wi-Fi to pass the time before we board.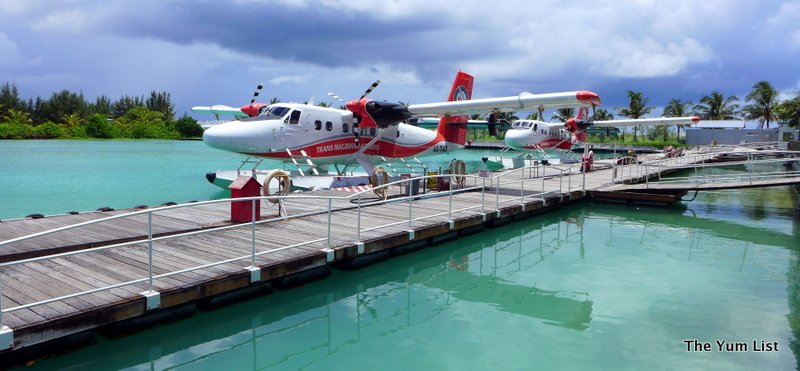 At the gate aquamarine waters twinkle in front of us and we're tempted to slip off our shoes and get the holiday started. Our boarding gate is a dock, and the runway is 1200 feet of water! This is much more than just a transfer: it's part of the adventure itself. Buckled in for takeoff and cameras ready, we're excited to depart.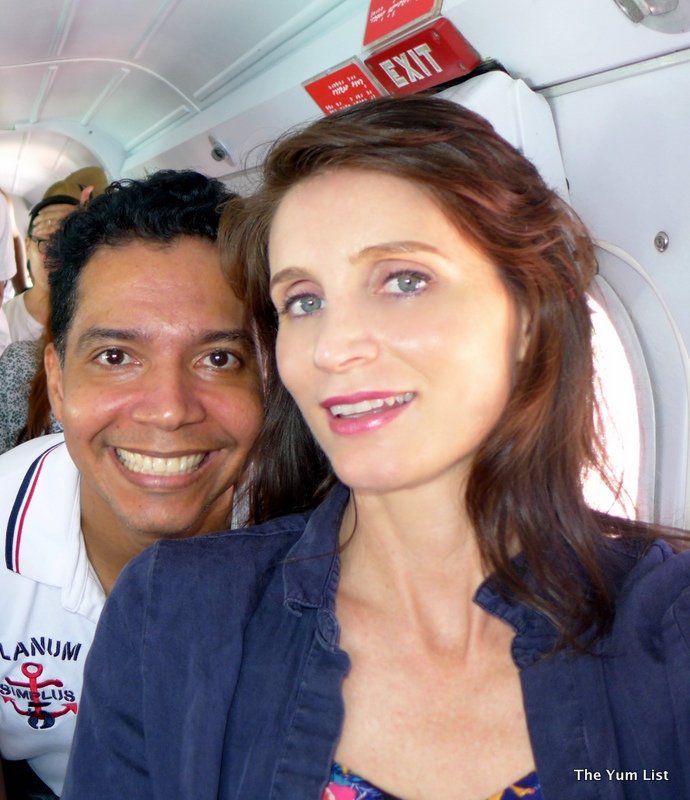 An open cabin allows us to watch the pilots at work and seeing the journey as they do from their eyes is such a thrill. It's been hot on the ground, but as we ascend, the temperature cools, supplying a very pleasant climate from which to savour the vast seascape below.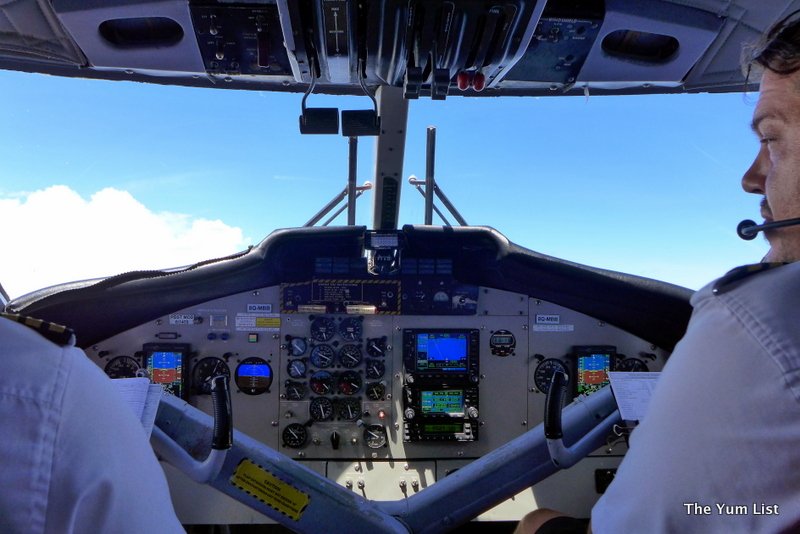 Alongside the jaw-dropping scenery we learn some equally astounding facts. Apparently this equatorial nation spans an area of 90 000 square kilometres, of which less than 0.5 percent is dry land! Of close to 1200 islands, some 900 are uninhabited and the highest land point is a mere 2.4 metres (deserved of another exclamation point don't you think?)! The panoramas underneath us are truly some of the most spectacular sights we've seen in our travels, and flying in a seaplane lays it all before us.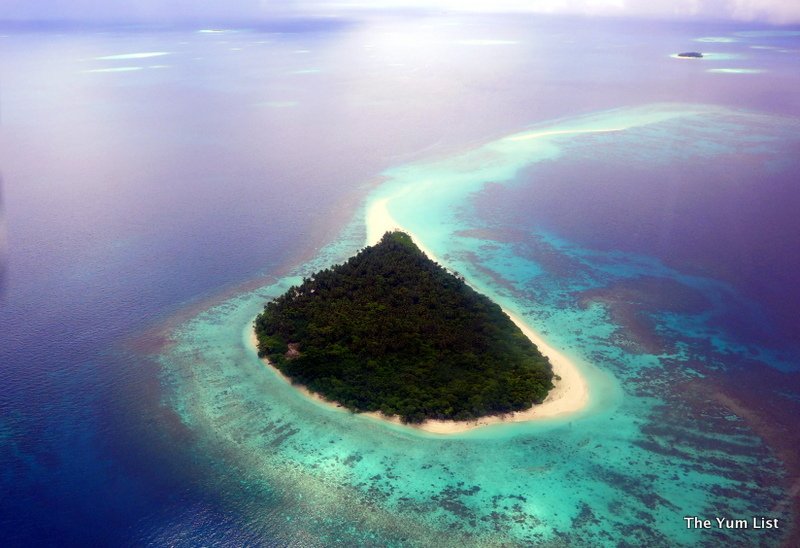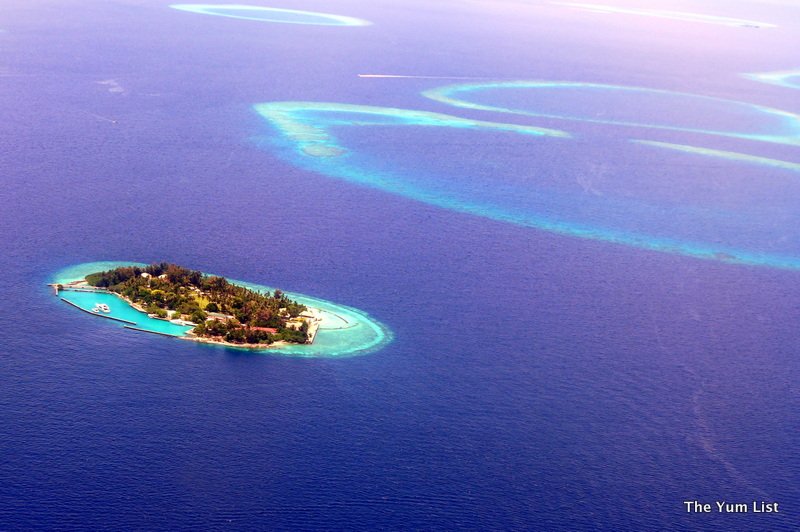 Before too long we're descending and we get just as much a kick from landing on water as we did from the takeoff. Our hosts zip out in a speedboat to the floating jetty to meet us. And, while our trip has ended for now with Trans Maldivian Airlines, our adventures are set to continue at Loama Resort Maldives at Maamigili.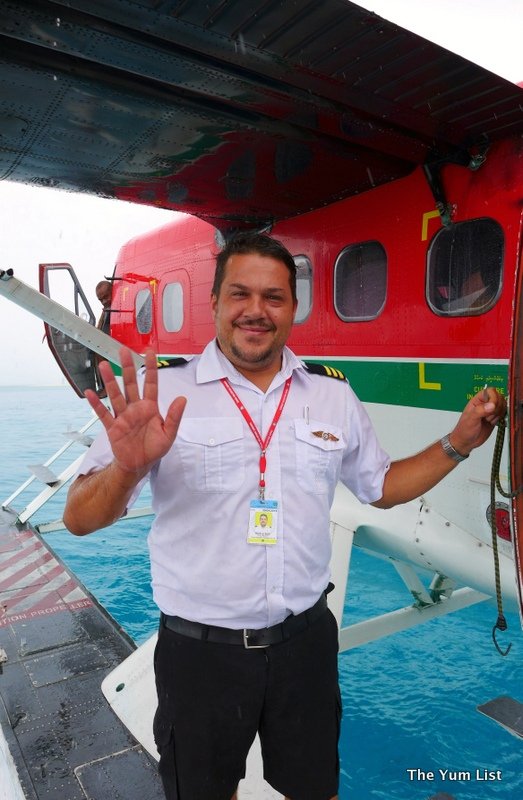 Reasons to fly: the transfer is just as much a part of the adventure as the islands themselves; largest seaplane fleet in the world with access to close to 1200 islands; smooth service and communication between resorts and airline – guests don't have to worry about a thing.
Trans Maldivian Airways (Pvt) Ltd.
Ibrahim Nasir International Airport
P.O. Box 2079 Male
Republic of Maldives
+960 3315 201
www.transmaldivian.com