Afternoon tea at the Colonial Café in The Majestic Kuala Lumpur has always been a classy affair: lace napkins, bone china, Italian silverware and gracious service all in a beautifully restored colonial building. Taking the beloved British tradition up a notch however, we reserve a table in the Orchid Conservatory.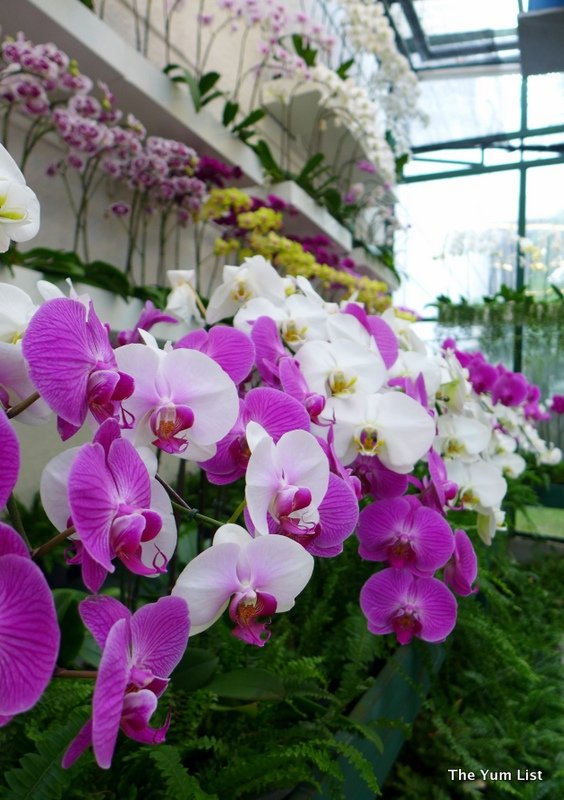 The glass-walled nursery is lined with rows and rows of delicate tropical orchids. Air seems cleaner and fresher in here and we breathe more deeply attempting to fill our lungs with its benefits. Tables are dressed simply with white linens and adornment is a fresh vase of red roses. White-jacketed waiters see us to our table and our drink order is taken immediately.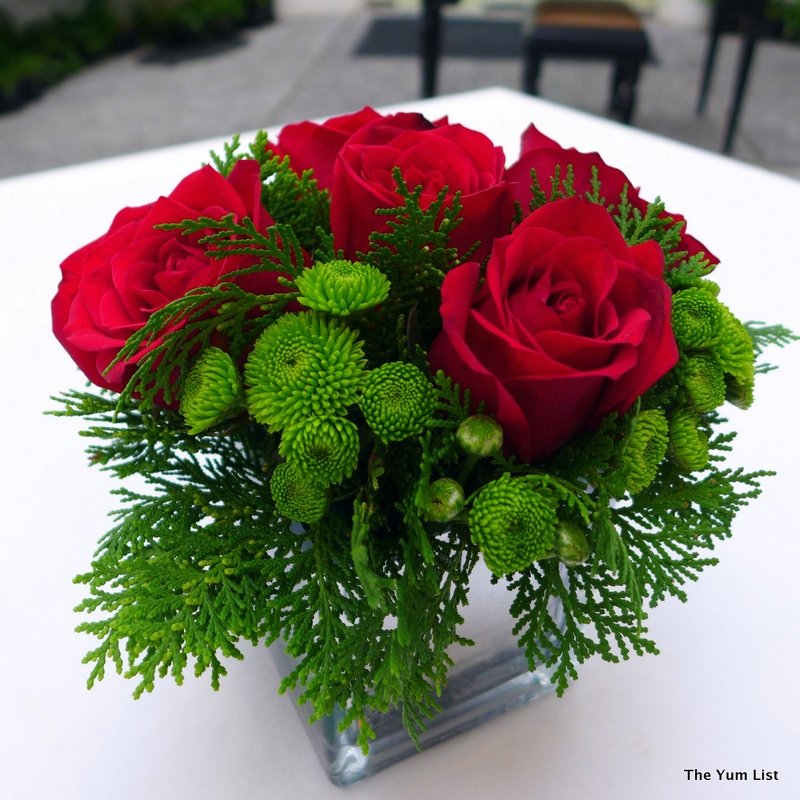 A regular afternoon tea in Colonial Café comes with a choice of black tea or freshly brewed coffee. The premium price of dining in the Orchid Conservatory however gifts a choice of black tea, chamomile or green tea, along with any style of brewed or espresso based coffee. Assistant manager Yap seems to be hinting that at least one of us have a coffee. We learn later that he was formerly a barista and we smile when hubby's cappuccino arrives with a cute bear motif atop the foam.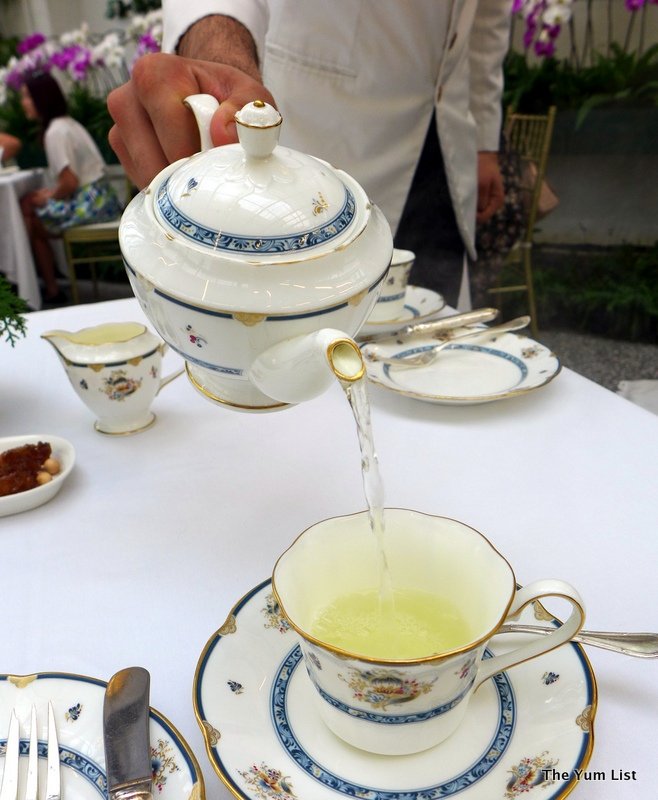 A three-tiered platter arrives shortly after our beverages and each layer is explained as it's laid on the table.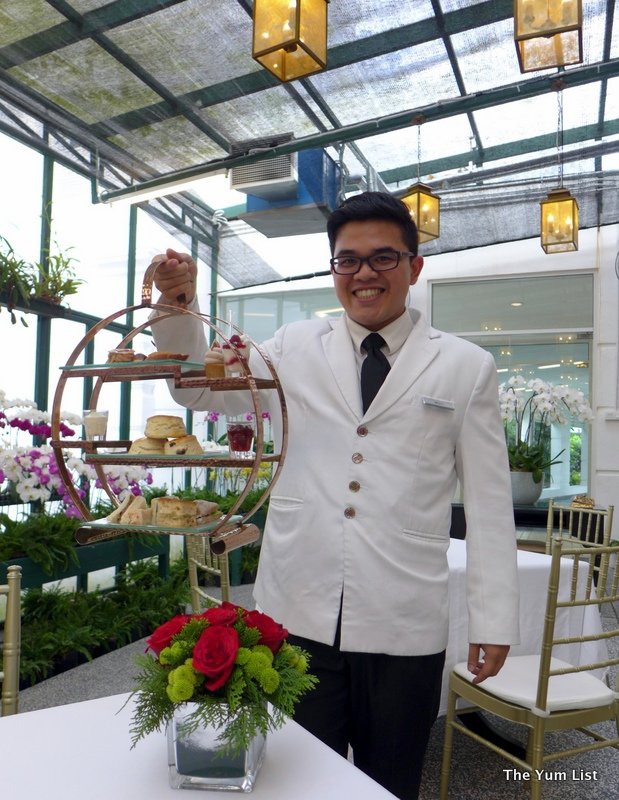 With Christmas just around the corner, the dessert tray has been appropriately themed: a thick slice of dense stolen; a petite cherry gingerbread cupcake with creamy cinnamon frosting; a deliciously buttery almond streusel mince pie; a soft white and dark chocolate yule log cake; a mini shot glass of spice red fruit delice; and our all time favourite from the YTL central kitchen, the caramel and hazelnut praline cookie crumb choux.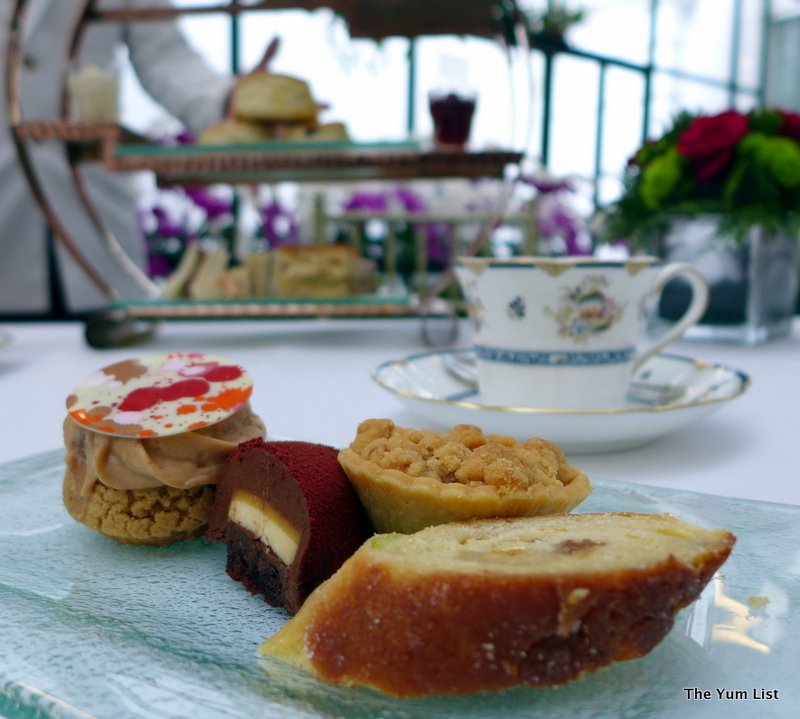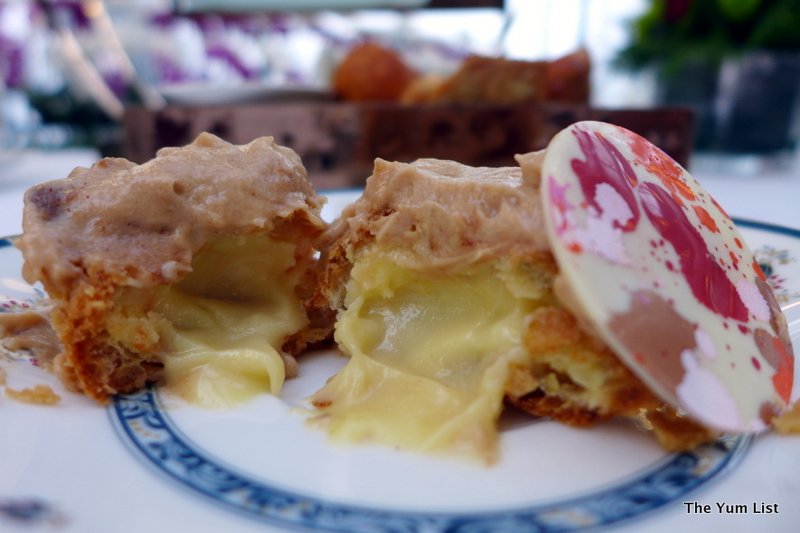 Scones, both plain and cranberry, make up the middle deck and are favourably accompanied by strawberry preserve and clotted cream. I am a bit of a fuss when it comes to scones, but these pass the test. Still warm from the oven they're moderately golden on top and light and fresh within. They have just enough density however to not be confused with a cake, and have sufficient flavour on their own that you could get away with a just thin spread of butter, although jam and cream do top them off decadently.
The bottom row consists of an array of sandwiches: rye bread with bbq chicken and pickled onion; éclair sandwiches with Norwegian shrimp; wholemeal bread with egg and kyuri; smoked salmon and tomato cream cheese with white bread; and focaccia bread with mango chutney. Obviously freshly made, this was my favourite layer. Hubby was of the same mind until the final delivery made its appearance.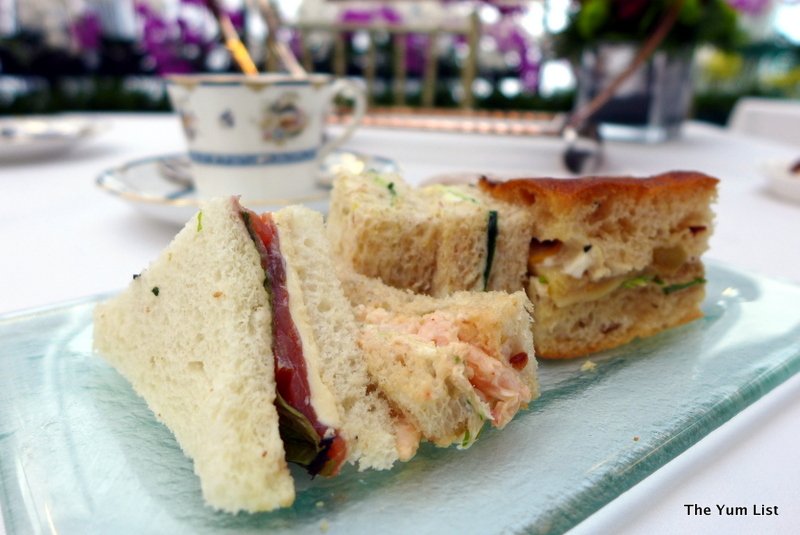 Served in a copper box, chef's selection of hot savouries change with the kitchen's fancy. Today we have spring rolls, chicken bites and shredded fish and coconut balls partnered with chili and tartar sauces. Warm and satisfying they end the assortment ensuring our tummies are full and our taste buds content.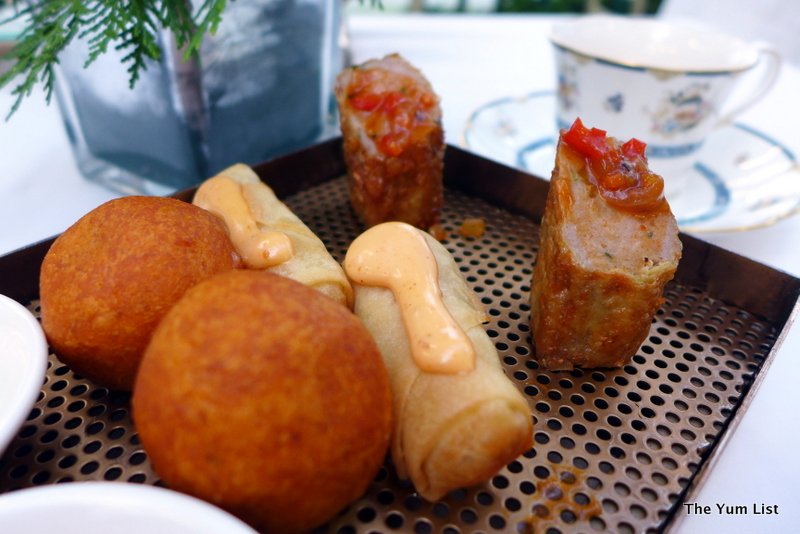 Reservations are essential. You might be lucky to get a table in a few days notice during the week, but for weekends, plan ahead and expect about a six-week wait. The afternoon tea is priced at RM108 nett per person.
Reasons to visit: beautiful setting; gracious service; quality afternoon tea selection.
The Majestic Kuala Lumpur
5 Jalan Sultan Hishamuddin
50000 Kuala Lumpur
Malaysia
www.majestickl.com
+6 03 2785 8000
[email protected]
[email protected]