Hannah Staley and Monica Tindall
There is nothing that brightens up my day more than the thought of Mexican food, and when the Mexican food on offer is absolute quality it is as though a Mariachi band is playing music that can lighten up my soul taking me on a journey that ticks all the culinary senses.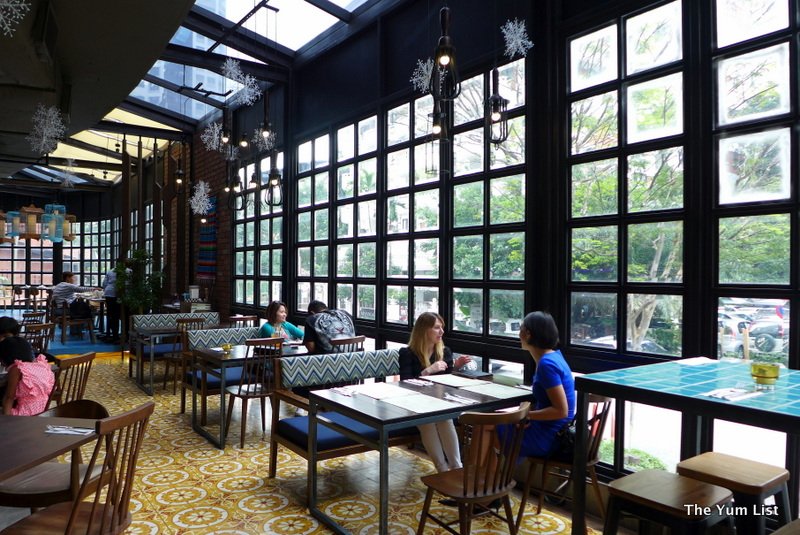 This particular trip took me to a corner plot on the ground floor of Avenue K, occupied by Fresca Mexican Kitchen and Bar. Upon entering I felt immediately transported to a fiesta and the décor evoked all that is inviting about Mexican culture.  There is a stunning mural across one wall depicting family and friends enjoying this delectable cuisine, and wall hangings, tiles and bright hues exhibit that vibrant spirit I always associate with the region.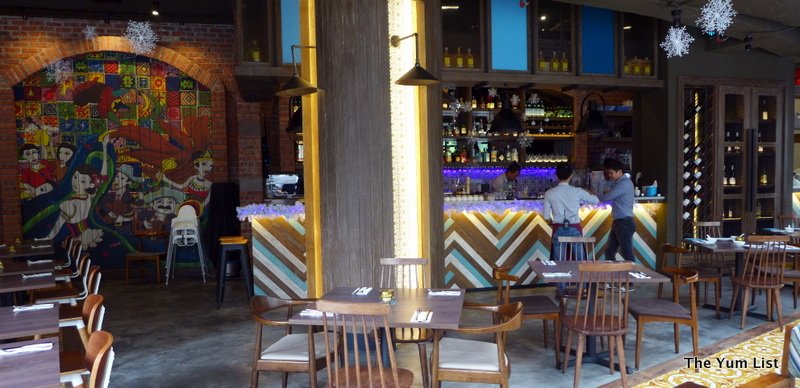 Before we began sampling the food we looked over the drinks menu, and nothing shouts Mexican more than a margarita. We tried two, firstly the Electric Blue Margarita (RM 31). The mixture of top quality Anejo Tequilla swirling around Blue Curacao and fresh lime juice makes for a spectacular tipple. The Classic Margarita (RM 28) was next on the docket. The blend of tequila and citrus flavors were perfectly combined and I was instantly transported to the beach. In an appreciated detail, Fresca cleverly salts only one side of the glass allowing customers to enjoy the drink however they please.
Chili Infused Bloody Mary (RM 29.50) sounded too good to refuse, so we finished our cocktail sampling with Fresca's take on the classic. With vodka infused with chilli serving up a swift punch, this version, traditionally enjoyed the 'morning after', is a great pick-me-up anytime of day.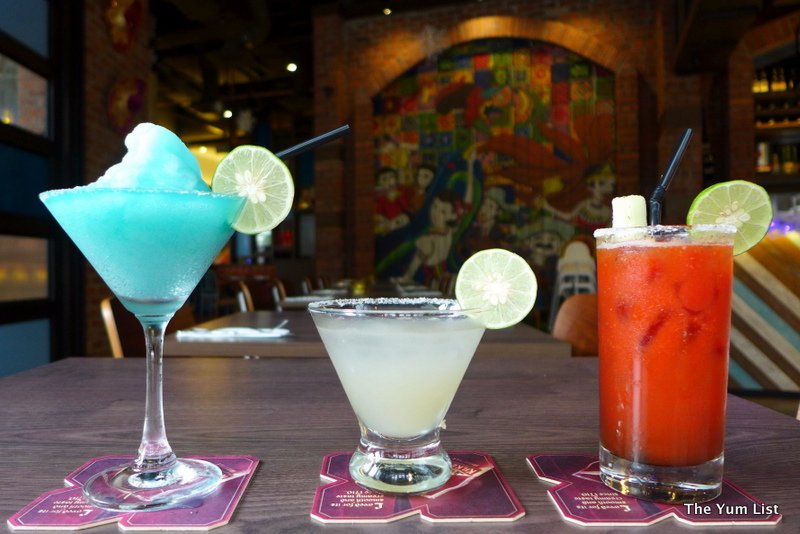 Onto the food and true to the sharing nature of Mexican cuisine we started with the essential tortilla 'chips n dips' in the form of Pico de Gallo (RM 16), Guacamole (RM 22), and Chile Con Queso (RM 20). With Guacamole being my favorite I scooped a generous helping onto my chip and inhaled. And, just like the restaurant's name it was the epitome of fresh, with a smooth texture and a hint of coriander that left me wanting more after each bite (so much so that I even ordered a portion to take home).  I have a theory that one can tell how good a Mexican restaurant is simply by testing their salsa. Well, Fresca passed this test with high marks. Again it was completely fresh, made in house, and the Pico de Gallo had a nice rusticity to it with chunky tomatoes, onions, and a bit of chili to add a lively kick. Finally, the Chile Con Queso finished off the trio. The Montgomery Jack Cheese was combined with jalapeños, bell peppers, and infused in a robust red wine, making a delicious accompaniment to the chips.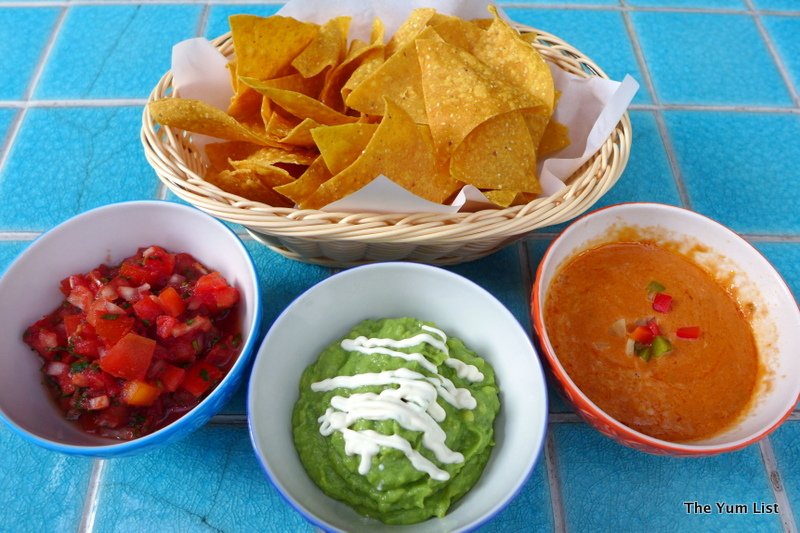 The backbone of Mexican cuisine for me is a wonderful combination of rice, beans, and endless amounts of flavor wrapped in something edible allowing it to be savoured with or without utensils. One of my favourite examples of this is tacos, of which Fresca Restaurant and Bar offers six different types. The corn tortillas are made in house using a cast iron tortilla press imported from Mexico, and we appreciate the extra lengths gone to making everything from scratch.
The Ensenada-style Fish Tacos (RM22) are flour tortillas filled with beer battered tilapia fish, topped with an unforgettable chipotle' salsa sauce and served with homemade coleslaw. We heard these are some of Fresca's best sellers.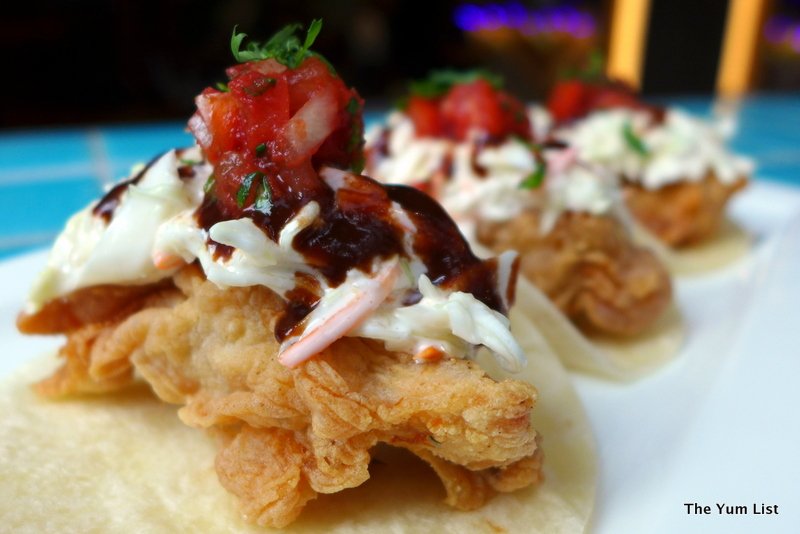 Succulent Braised Short Rib Tacos are from the MexMas set menu, but we do hope they might consider keeping them on a little longer. The meat was tender and guajillo and ancho chillies added to the flavour reminding me that not all chillies have to be spicy to be flavorsome. Shredded purple cabbage and black sesame contributed both colour and crunch and supplied this recipe with an Asian touch.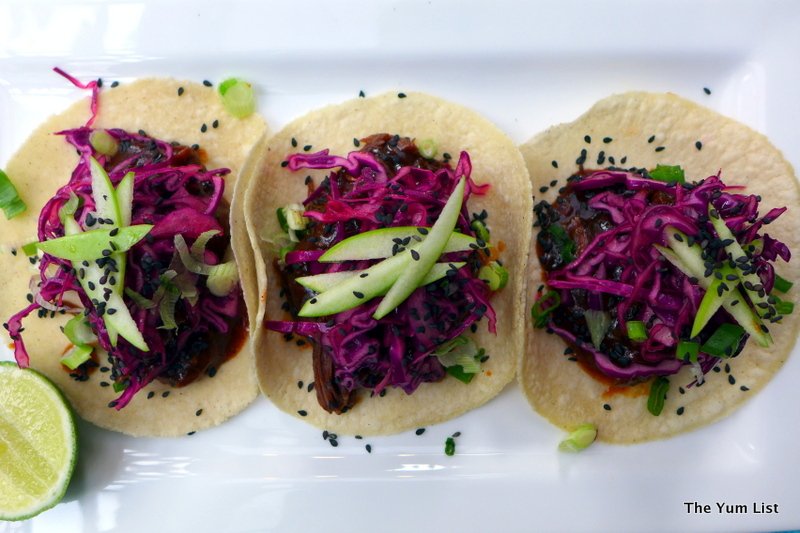 From the main dishes on Fresca's extensive menu the Fish Ceviche (RM32) is a must. Beautiful soft pieces of snapper are cured in lime juice, and the citrus is balanced by accompanying creamy avocado.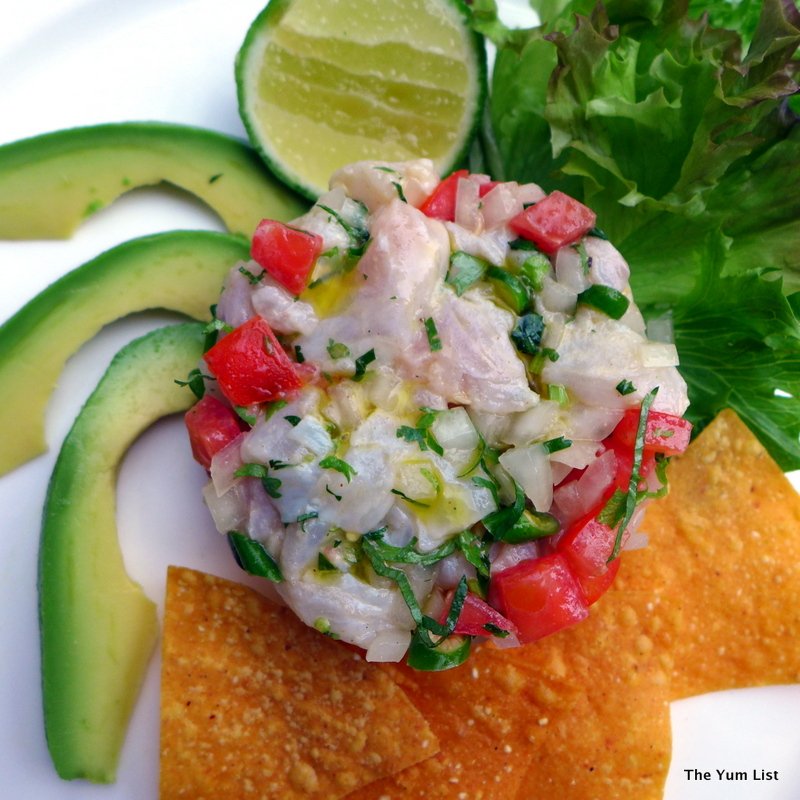 Another dish from the sea, the Pescado a la Veracruzana (RM48), again highlighted the freshness of ingredients used in Fresca's kitchen, and although presented as a single serving, is more than generous enough for sharing. A rich Mediterranean style sauce of onions, tomatoes, olives, capers and jalapeno chilies begged to have every last drop sopped up.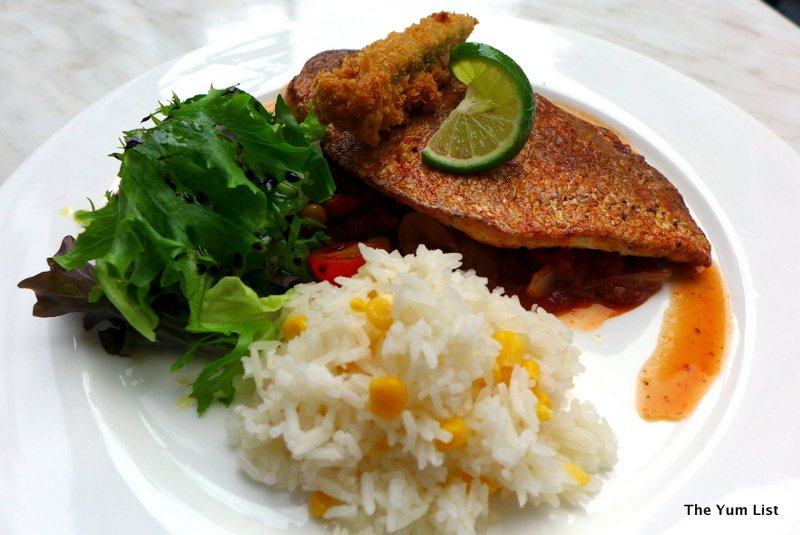 With enchiladas as my personal comfort dish, I couldn't think of a better way to end our tour of the mains than with Enchiladas Verdes (RM17).  A corn tortilla (made in house) is stuffed with a lavish helping of shredded chicken, covered in a spicy green sauce and topped off with melted cheese – total perfection. The bowl might appear of average size, but this dish is so rich that it is happily divided with a friend.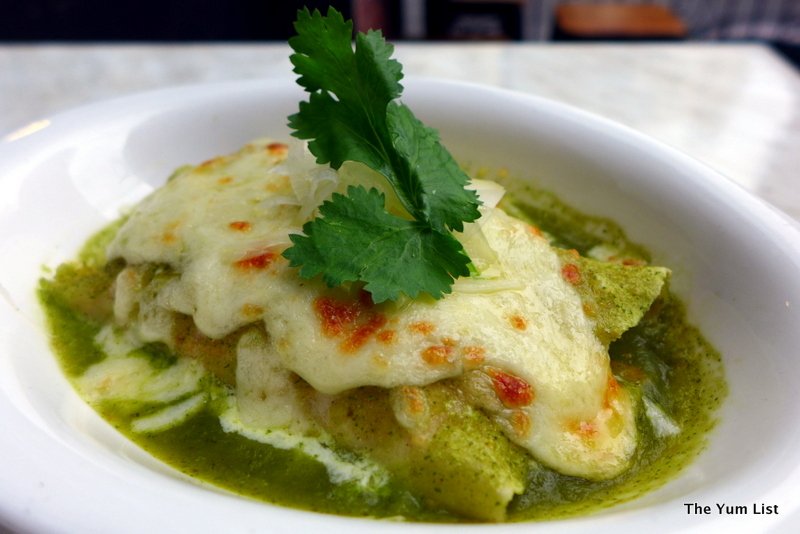 Churros (RM18) rolled in cinnamon and sugar and served with two dips (chocolate and cajeta) were very well executed. With crispy shells and soft insides are delicious enough to eat on their own. The two sauces however are worth a dip, and even though I'm somewhat of a chocoholic I found the cajeta (caramel and goats milk) delightful with its sweet and savoury balance.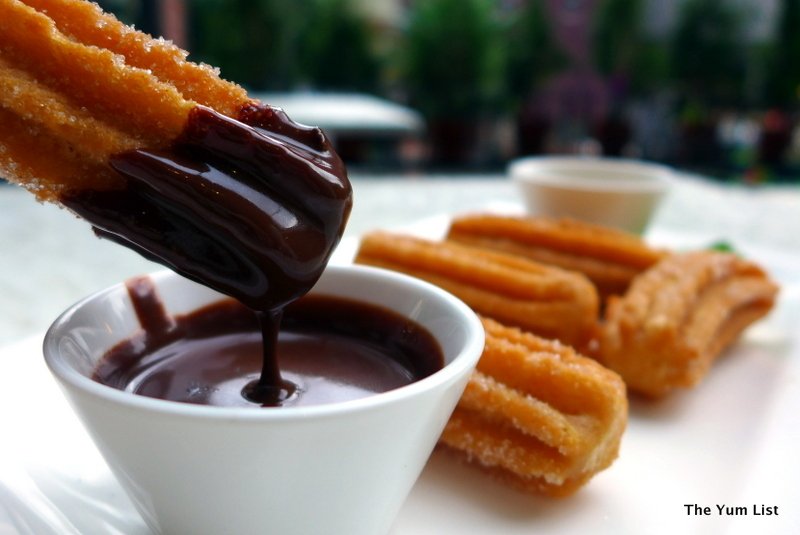 Reasons to visit: value for money; convenient location; classic margarita; guacamole; fish tacos; enchiladas; and churros.
Fresca, Mexican Kitchen and Bar
G9 & G9A Ground Floor
Avenue K
Jalan Ampang 50450
Kuala Lumpur, Malaysia
+6 03 2201 2893
www.fresca.com.my