Han Sen Hau and Monica Tindall
So many cafés are popping up around town lately it's hard to keep up… especially when most of them look so similar, it becomes a challenge for writers like me to try provide an adequate description that distinguishes them from each another. MACE by Coffee Chemistry Signature (let's call them MACE from now on) however, is a relief in that department for it is nothing like your average Melbourne inspired coffee house that reeks industrial chic. While I am always one for minimalism in design and grunge cemented walls, the sheer number of establishments going for that look has left my pen rather dry, and I yearn to visit someplace that either offers me a little more flamboyance in their décor, or some cute kittens floating above their coffee.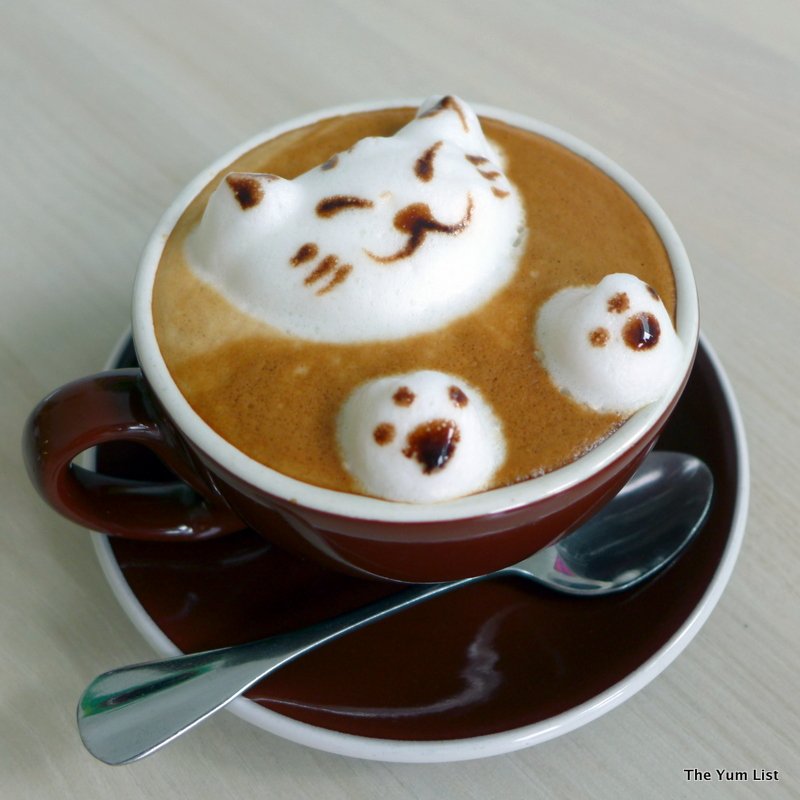 Now, before you choke on your cup of joe and reread that last phrase, I'm referring to the three-dimensional latte art that MACE is gradually becoming famous for on social media. The art itself isn't a new thing and has been around for at least the past three years, popularised by masters of the craft like Japan-based Kazuki Yamamoto, but I have noticed the number of prominent café-hoppers around town dropping by MACE for their cute creations and thus decided to pay a visit myself to see what the buzz is all about.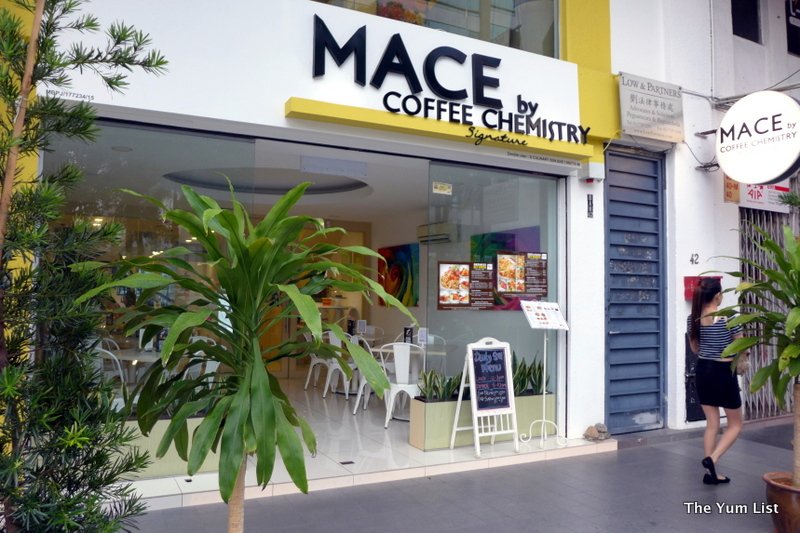 I have Ryan, the convivial Managing Director of MACE, as my host and boy does he have everything prepared for The Yum List's arrival. Within five minutes of hellos and thank-you-for-having-mes, our table was filled with three mains to start off with: the Black Pepper Grilled Chicken Pasta, the Green Pesto with Grilled Salmon, and the MACE Whole-leg Chicken Rice. It was a rainy afternoon but our moods certainly got brighter when we saw the dishes at the table; so without further ado, here's what we have to say about them.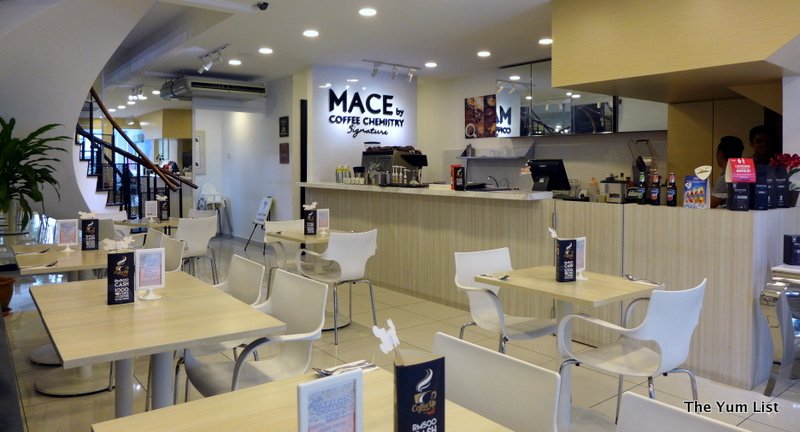 For once, I didn't find the need to grind some pepper over my pasta as the Black Pepper Grilled Chicken Pasta already has a real kick to it. The flavours are really bold and strong here, catering more to a local palate and clearly for the office employee who's looking to spice up their otherwise dreary afternoon. You have a fair bit of grilled chicken to go with your pasta, so there's no risk in finishing one faster than the other, but you've been warned to go at this at a leisurely pace lest you order two glasses of iced water to clear your throat.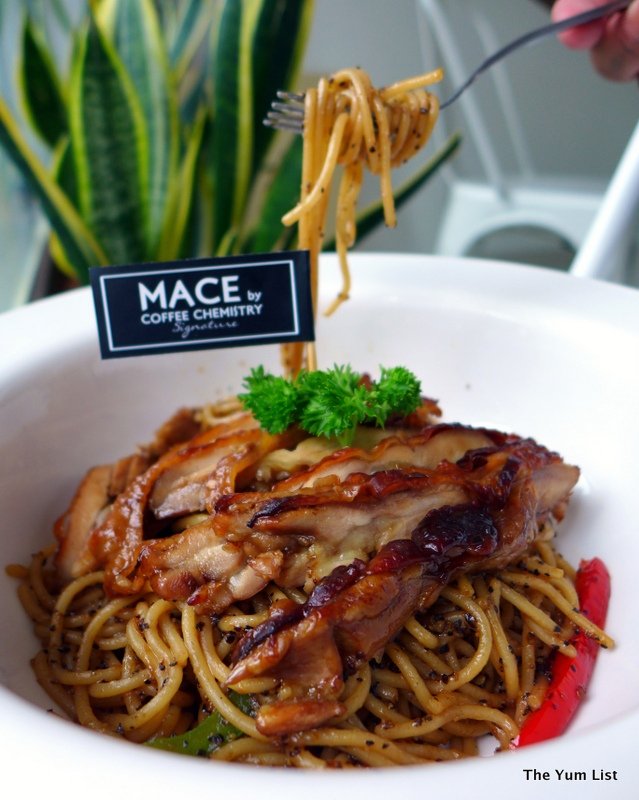 The following Green Pesto with Grilled Salmon was a little sweeter than usual, but still pleasant nonetheless with a thin slice of grilled salmon (I've been advised by Ryan to describe the salmon as such) that complements the al dente pasta rather nicely. The pasta's a little on the dry side for me, but that's because Bolognese is usually my go to order. Regardless, the pesto was actually my favourite of the trio, and I wouldn't mind packing an additional one for home.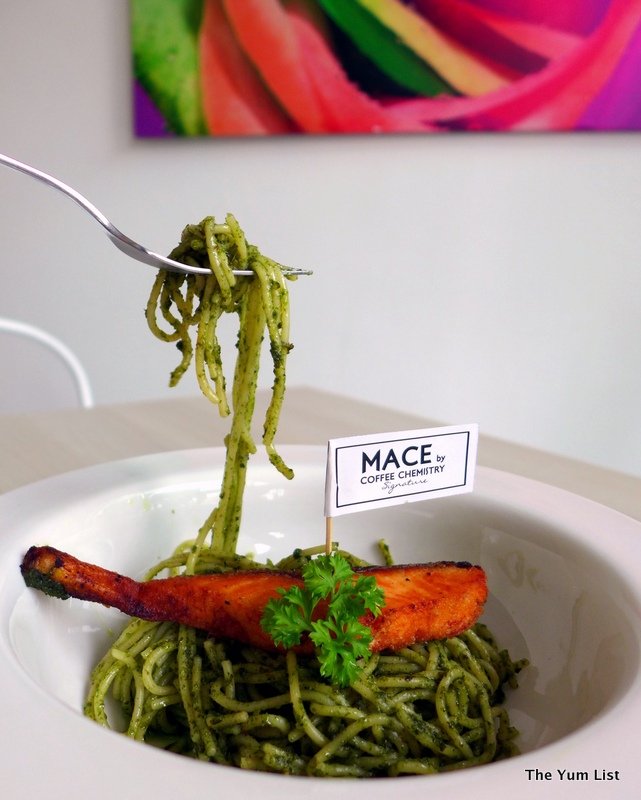 The final main was the MACE Whole-leg Chicken Rice that comes with a really nice side of sambal that mother would approve. The rice was really fragrant with some red peppers and onions tossed in it, though the cut chicken might be a little tricky for non-locals to navigate. Otherwise, this makes for a rather decent meal for lunch; in fact, all three dishes sampled so far are perfect for a quick bite when you can't decide on anything else at the buzzing Damansara Uptown area.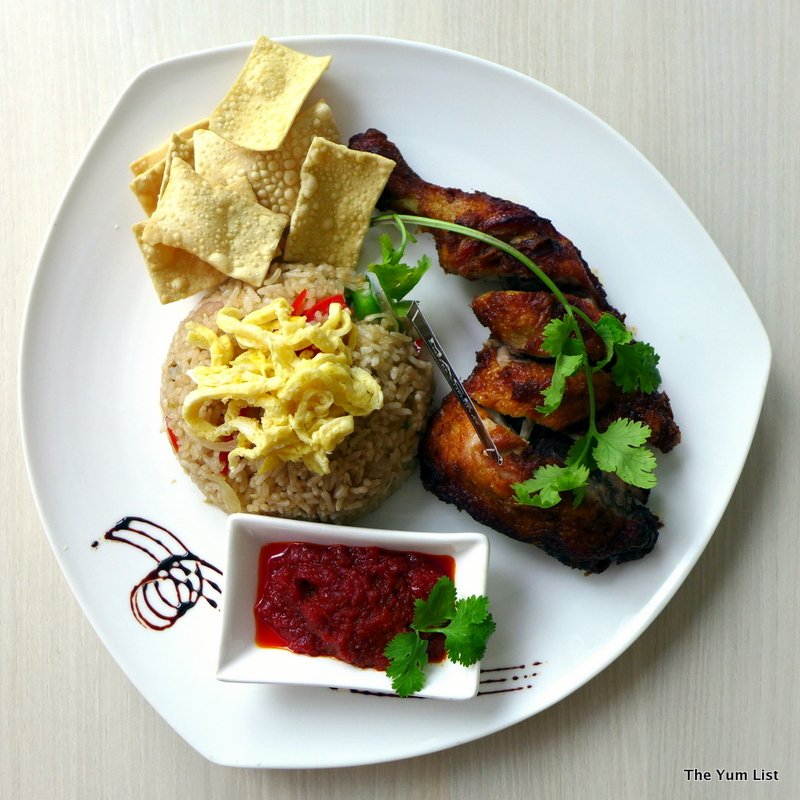 The review proceeded a little differently this time as we started off immediately with the food before we're presented with the drinks, and for that we were given first a refreshing Lemongrass Pandan drink that's subtly sweet and tickles the olfactory with that signature pandan fragrance. A dramatic duo quickly eclipsed the refreshing palate cleanser, however, with their quirky presentation—to wit, the Hot Cappuccino (3D) and the Iced Double Chocolate (3D). Both drinks come with cute 3D latte art that's bound to draw the attention of the most avid Instagrammers, who have a time limit to decide which angle best captures the charming characters before the foam completely disappears, and young children who would be charmed by anything that smiles back at them.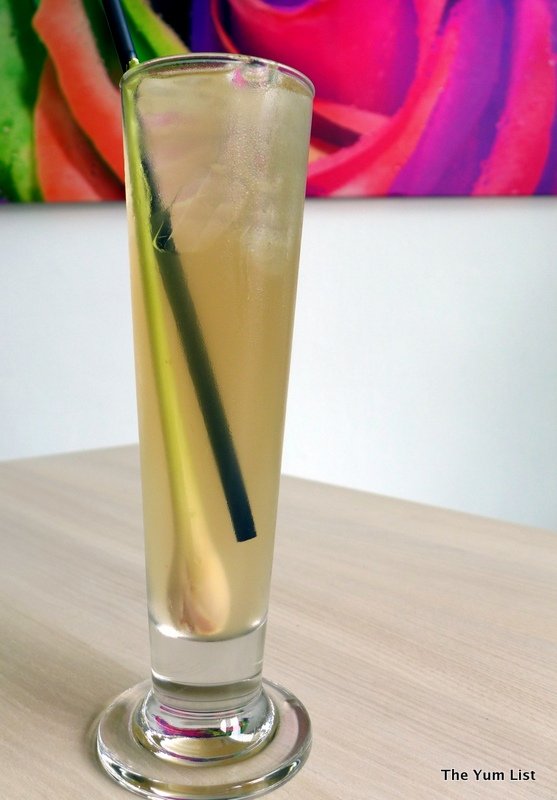 The Hot Cappuccino (3D) is a caffeine concentrate, which was a shock to the senses after ten minutes of slurping. For a cup that looked too pretty to drink, the cappuccino certainly delivers in its content, especially when you're having a slow day. The Iced Double Chocolate (3D) however, was a contrast to this with its rich and luscious flavour. Possibly a hit among a younger audience, this drink is what I would call the "milk chocolate" variety as I generally prefer my cup of chocolate to be a little more intense with a slightly bitter profile. But as MACE is deciding to go with a family-friendly front, this might seem a step in the right direction.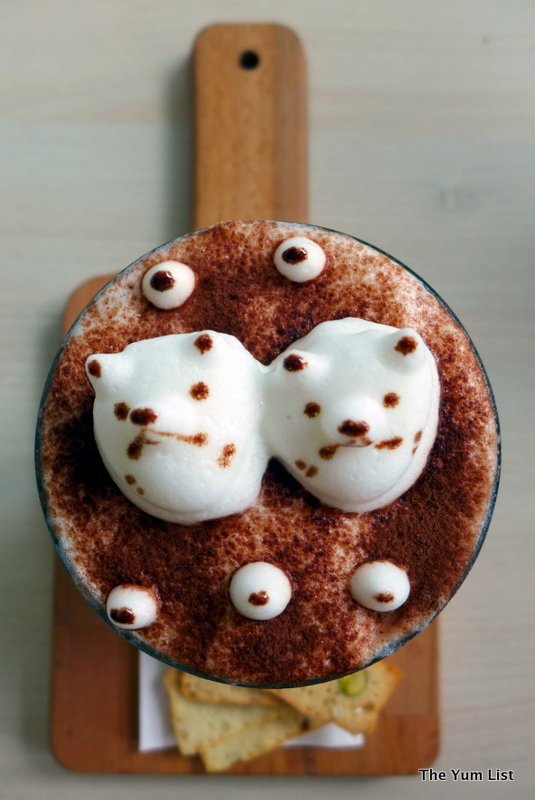 We ended our day with the Cheesecake served with Honeycomb that's made in-house. A little on the savoury side, the cake was soft and a little chewy, though I'm more grateful over the honeycomb that isn't as tough as toffee. A gratifying conclusion to our time spent at MACE, the cheesecake wasn't too decadent to prevent you from ordering an extra slice if you so wish.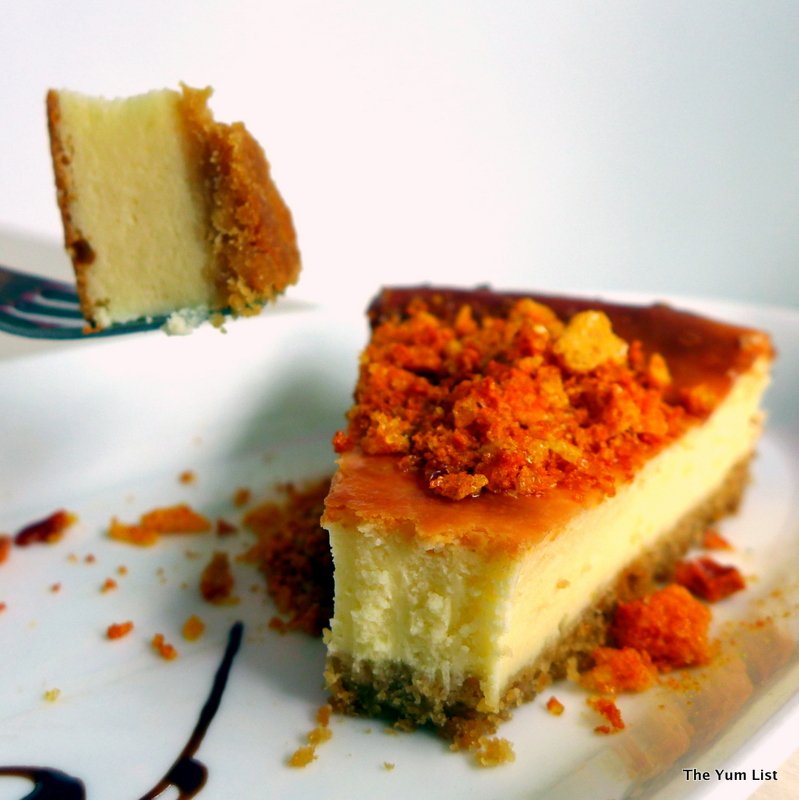 Though I've had a rather short affair with MACE, it was nice being able to finally visit the café that was, at one point, omnipresent in social media. Ryan had been a fabulous host, keeping us entertained and informed through conversation, and I was thoroughly enthralled by the spiral staircase leading up to the second floor, which was a sight to behold being reflected in the mirror. So if you're ever in Damansara Uptown needing a quick lunch fix or just a place to crash while you sip on coffee and finish reading that novel, know that MACE is always a viable and convenient option for you.
Reasons to visit: easygoing place for a meal; the 3D latte art, especially if you haven't seen those around town; comfortable setting for groups and child-friendly.
MACE by Coffee Chemistry Signature
42 Jalan SS21/58
Damansara Utama
47400 Petaling Jaya,
Selangor, Malaysia.
+603 7732 4721
www.facebook.com/macebycoffeechemistrysignature