Kristin Cosgrove and Monica TIndall
Until recently Melawati was a coffee no-man's-land where zombies roamed, unable to properly caffeinate in the morning.  Well… in my mind anyway.  But Western style cafés are at last creeping into the sleepy suburb, and The Yum List recently visited the new kid on the block, Polecats Coffee.  Blink and you might miss the storefront, but don't stop looking!  This cozy café, serving coffee, pancakes and a selection of tarts, quiches and cakes, has the earliest opening hour of any café I know of in KL; hours are Wed-Sun, 7am – 3pm, making it a perfect place for commuters to stop and grab a cup o' Joe and a takeaway breakfast.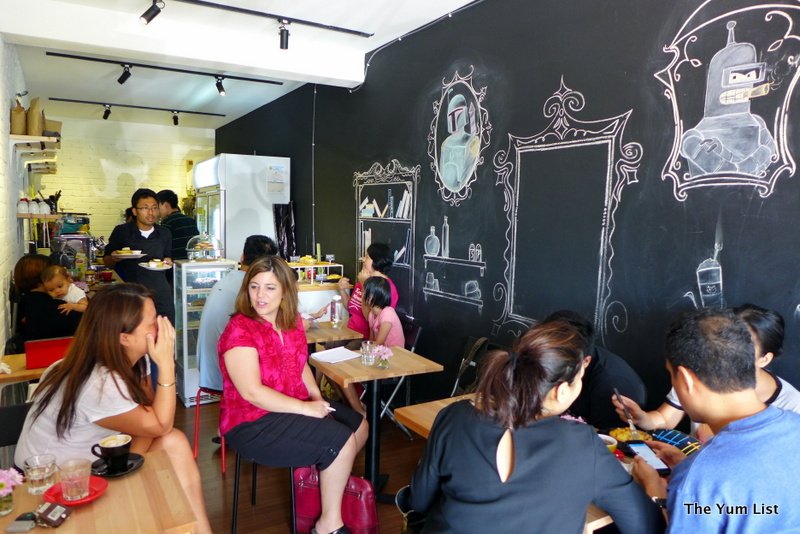 Polecats is a family affair cooked up by Zee, who does the baking, and husband Sam, a barista formerly with Artisan Roast.  Zee is an investment banker by trade, but she grew up among chefs and is most comfortable in the kitchen, creating new recipes using whatever she has on hand.  "I just want to share what I love with the community," she says with a smile.
It would appear that the community is enjoying what Polecats has to offer; the tiny place is near capacity as we arrive on a Sunday morning.  We happily bump into a friend – just what you would expect in a neighborhood café – and take the last table before ordering coffee, sourced here from a rotation of local roasters.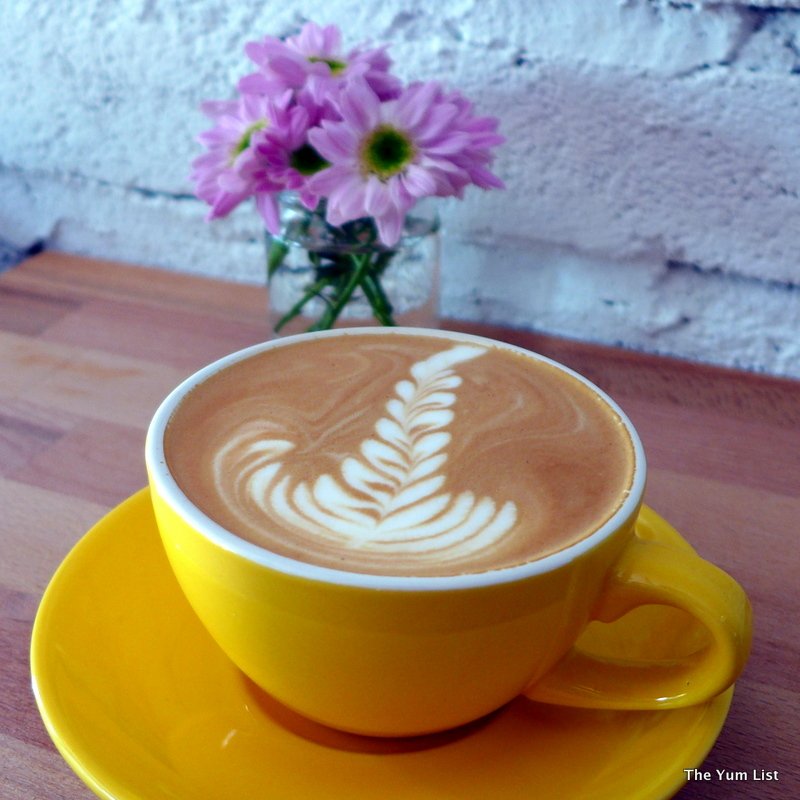 Our friend recommends the unique Oatmeal Latte (RM10), a blend of a hearty bowl of oatmeal and an essential cup of coffee served in a glass.  Sprinkled with muesli, the oatmeal latte is healthy, caffeinated, different – and I like it!   A perfect "grab on the go" type of breakfast.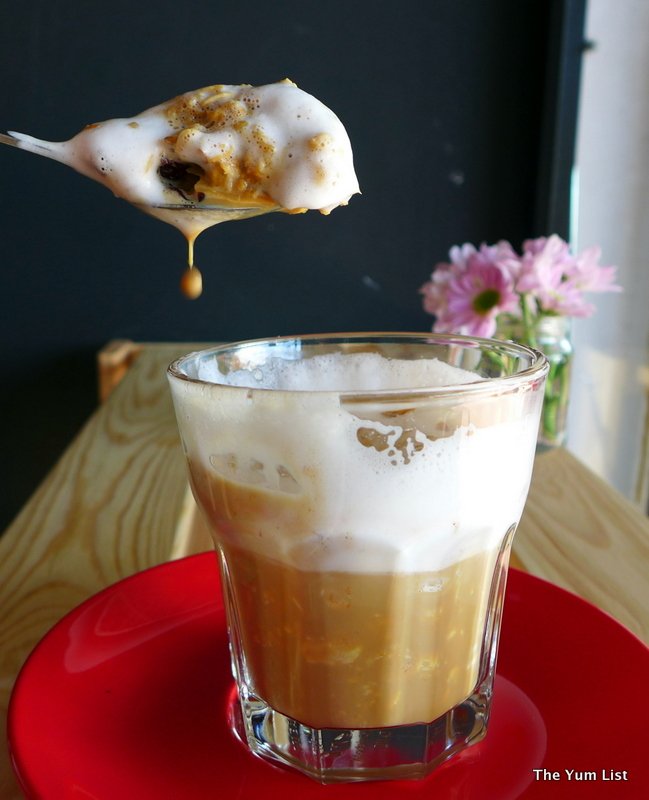 Pancakes are a popular staple at Polecats, the fluffy and thick diner-style ones which aren't found often in KL.  The menu offers a few pancake options including plain and blueberry; we try the Gravlax (RM20) and Lam Bacon (RM18).  I'm always game for bacon, the salt plays so well with the sweetness of syrup.  I do find the lamb bacon flavor a bit intense for my taste buds, but the texture of the meat is perfect.  It's impressive that Polecats, wanting to ensure consistency and supply reliability, cures their own meats.  It takes a few days to prepare, so calling ahead for the lamb bacon is a good idea.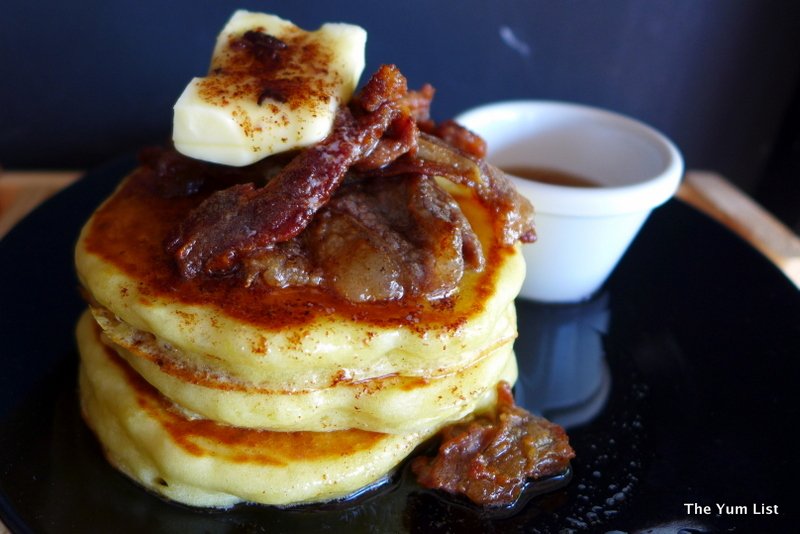 The Gravlax pancakes are pleasing too; the dense sour cream blends with the herbs on top to complement the mild salmon flavor.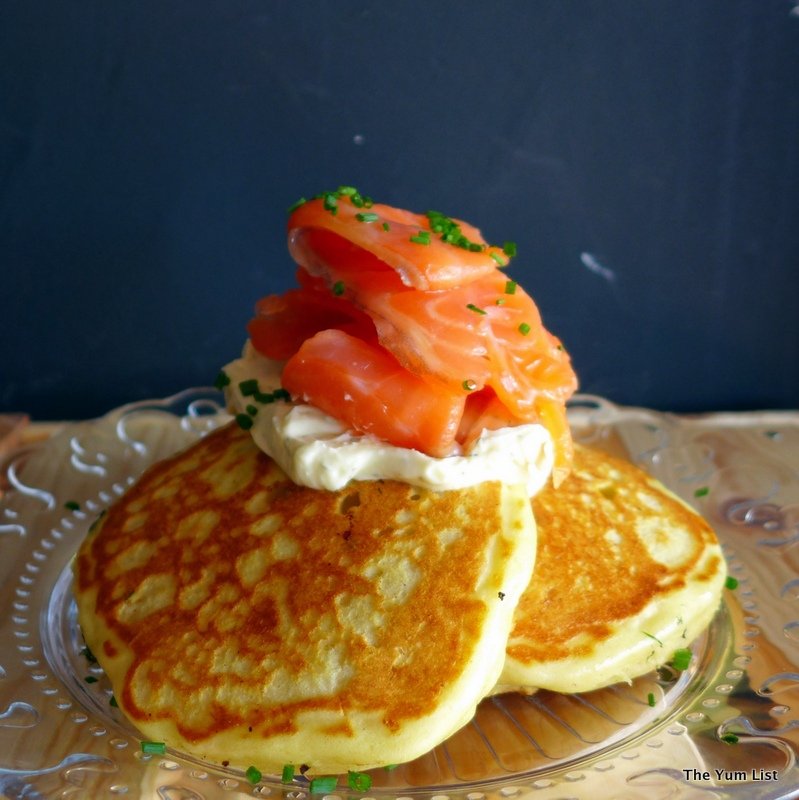 Zee insists we try the Salted Egg Fish Pie (available weekends only). Normally this wouldn't sound very appetizing to me, but after trying it I would absolutely recommend it.  Like a Shepherd's pie with salmon, this is a great comfort food dish.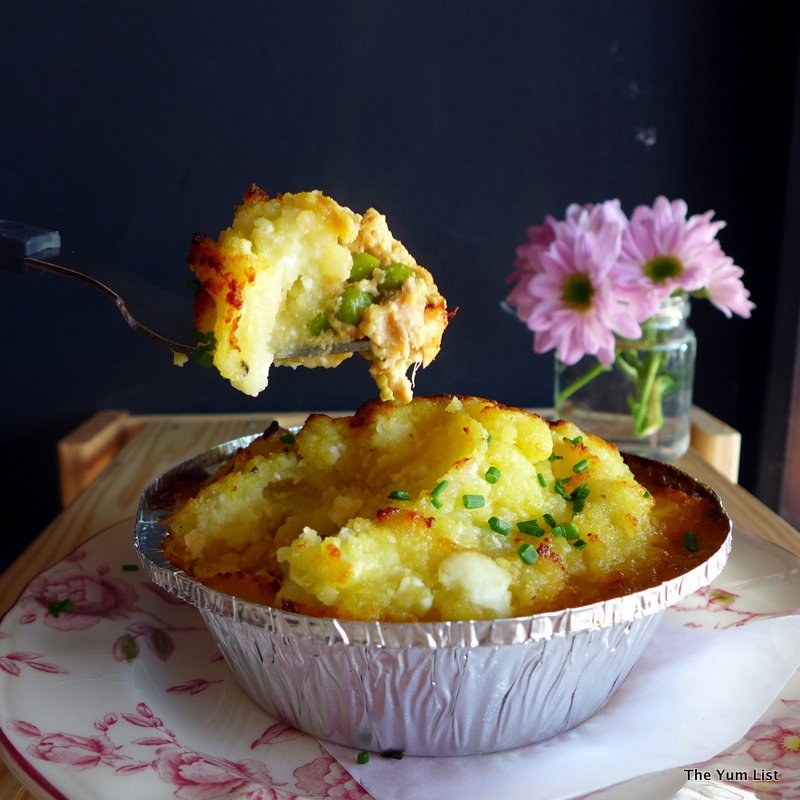 Cake and tart selections change periodically and are homemade by Zee herself.  Today she has a new Caramel Monster Cake, whipped up the night before and based on what she had on hand in her pantry.  The cake is a firm sponge, the frosting sweet but not cloying, and it pairs perfectly with my latte.  The Hummingbird Cake is a favorite of mine, a moist combination of banana, pineapple and pecans.  Hints of cinnamon tickled the palate and we ooed and ahhed over the white frosting with pecan brittle and pineapple drizzle on top.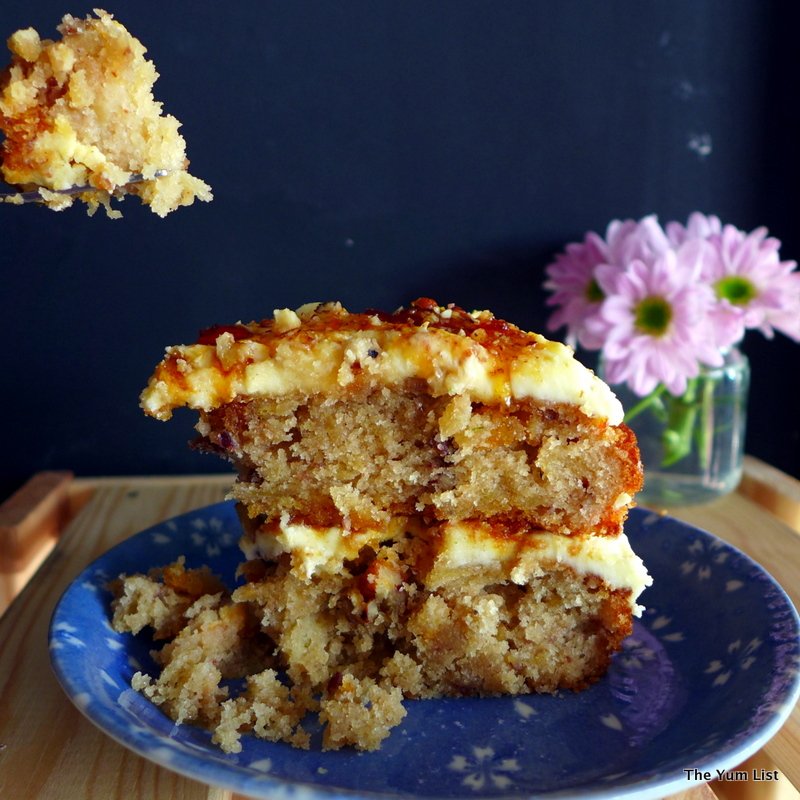 The coming festive season will see new items on the menu, including a "Dark Side" chocolate cake in honor of – you guessed it – Star Wars.  While I may not be first in line to see the blockbuster, I'll definitely be among the first in line for chocolate cake! I think I have my priorities straight.
Zee is willing to do special orders for cakes too, just call ahead to ask about availability and pricing.
Reasons to visit: open early, good coffee, homemade everything, friendly owners and a cozy, comfortable vibe.  Perfect for takeaway on the way to work.
Polecats Coffee
36 Jalan Bandar 1
Taman Melawati, 53100
Kuala Lumpur, Malaysia
[email protected]
https://www.facebook.com/polecats.coffee