Shaun Humphries and Monica Tindall
Growing up on the Canadian Prairies, my Christmas dinners were all about turkey, potatoes and gravy. In Asia, the holiday menu looks much different. And our recent visit to try Nobu's freshly unveiled Christmas Omakase Dinner (RM630 per person), showed me just how different it can be.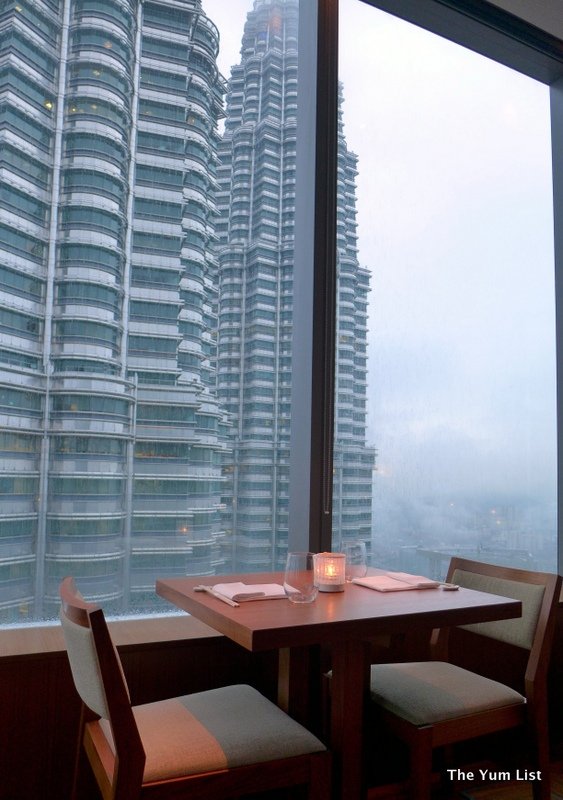 Offered only on December 24 and 25, Nobu's seven-course offering, specially crafted by Executive Chef and Ipoh's own, Philip Leong, replaces all my familiar, hearty Western fare with unique creations of fresh fish, rice, noodles and vegetables.
Full confession. My first glance of the menu left me with very little idea on what I was about to eat. I knew there'd be seafood, but beyond that I was ready for a food adventure. And after walking into Nobu's breathtaking 56th floor location and meeting a few of the friendly employees, I was all-in excited for my upcoming crash course in Christmas Omakase.
The meal began with a glass of Veuve Clicquot champagne, a light and subtly sweet bubbly, which is a nice place to start when you're about to eat a seven-course meal. A drink that's been featured in movies like Casablanca and Casino Royale… Good enough for James Bond, good enough for me.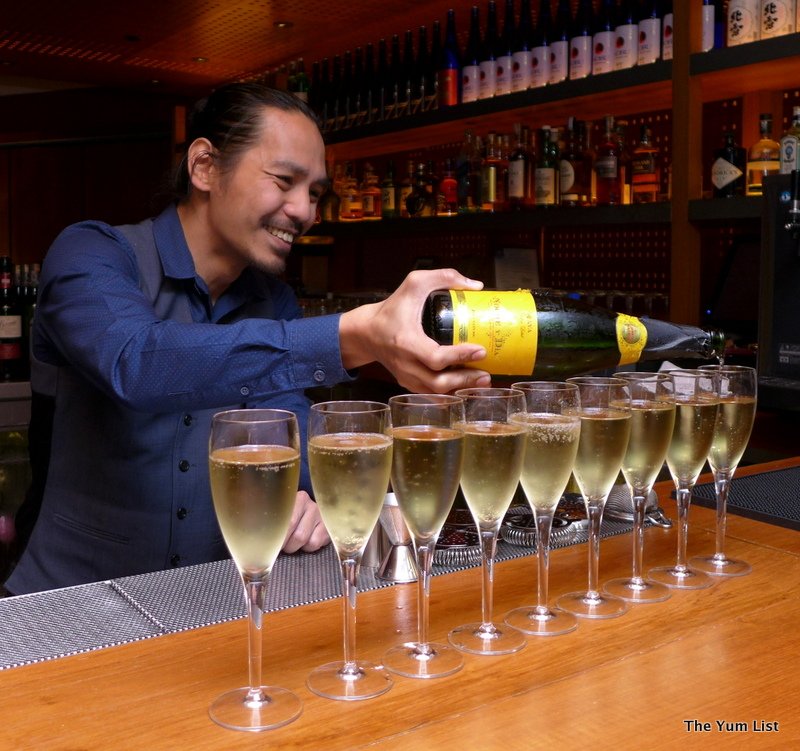 With the champagne bubbles working their magic, we were served the Botan Ebi Tartare with Caviar and Wasabi Soy Gelée under a festive looking cognac glass. After learning that ebi means shrimp in Japanese, I also discovered that this is a light and delicate way to start a meal. With hints of garlic and a gentle surge from the wasabi, the dish also worked nicely with the champagne.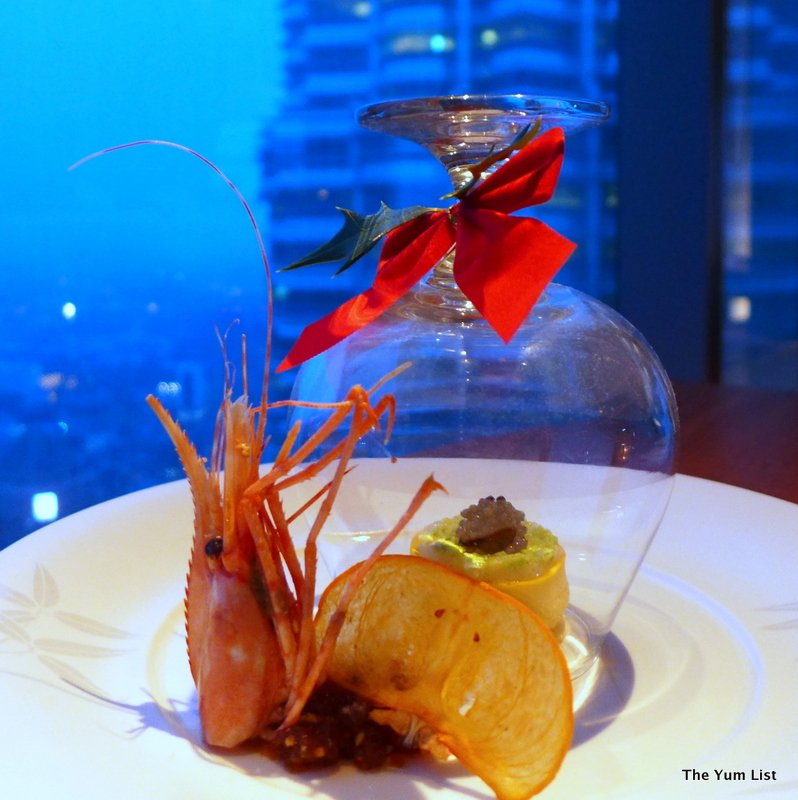 The second course was four, large and delicious pieces of artistically prepared sushi. Featuring shrimp, yellow tail, mackerel and scallops, each piece was garnished with something different – such as a tiny jalepeño pepper, spring onion or a dab of wasabi. With ginger and soy sauce served on the side, it's a course that both wakes up your taste buds and starts to fill up your belly.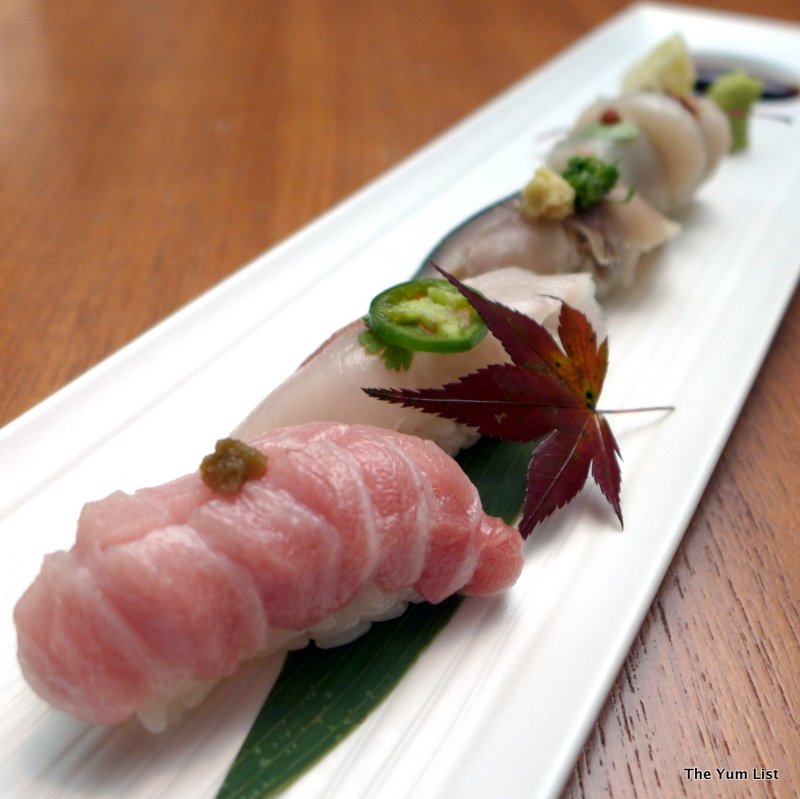 Next up was the Madai (Red Snapper) Sashimi and Baby Spinach Salad with Yuzu Dressing. Not only does this course look like Christmas with the red fish and green spinach, the subtle tastes of citrus and garlic also play well with each other to create a very pleasing flavour.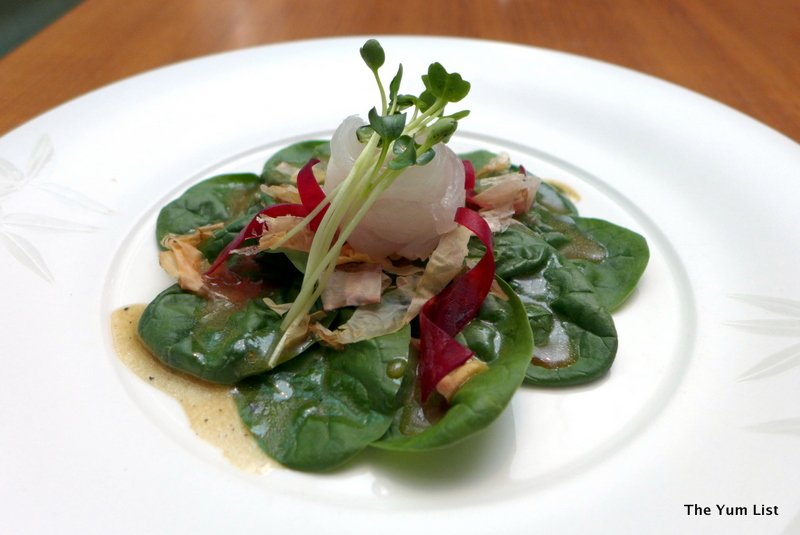 Our fourth course was the Seared Hotate (Scallops) with Shiso Salsa. Conjouring up feelings of Canadianity, the plate is presented with a few tiny maple leafs and carries appetizing sweet and savoury aromas. The generous-sized scallops are also nicely carmelized on the sides and are served with a tasty mixture consisting of olive oil, vinegar and mint. (Truth be told, we all asked for a spoon to scoop up every last bit of the sauce from our plates.)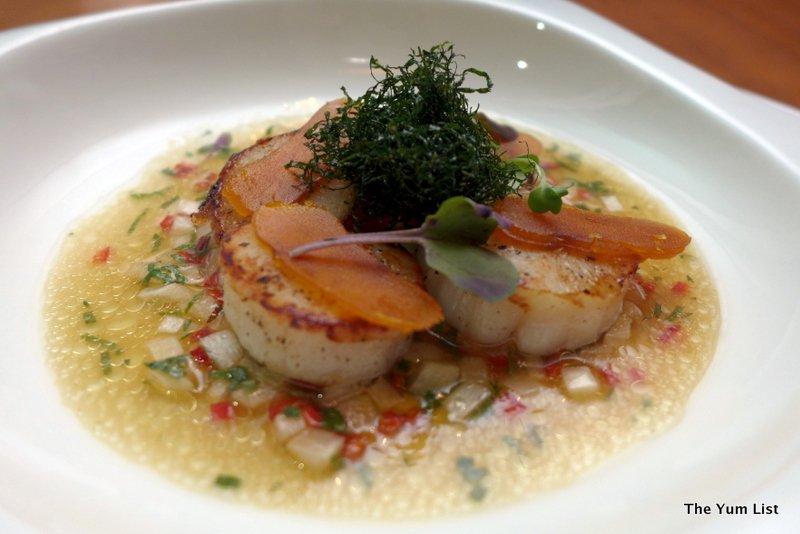 The holiday feast continued with a mouthwatering dish of incredibly tender and sliced Kobe Beef served with Anticucho Miso and Baby Vegetables. If any of the courses reminded me of Christmas at home, this was it. The richness of the beef was complemented well by the bed of quinoa, pumpkin puree, carrots and beets. I could have eaten plates and plates and plates of this one.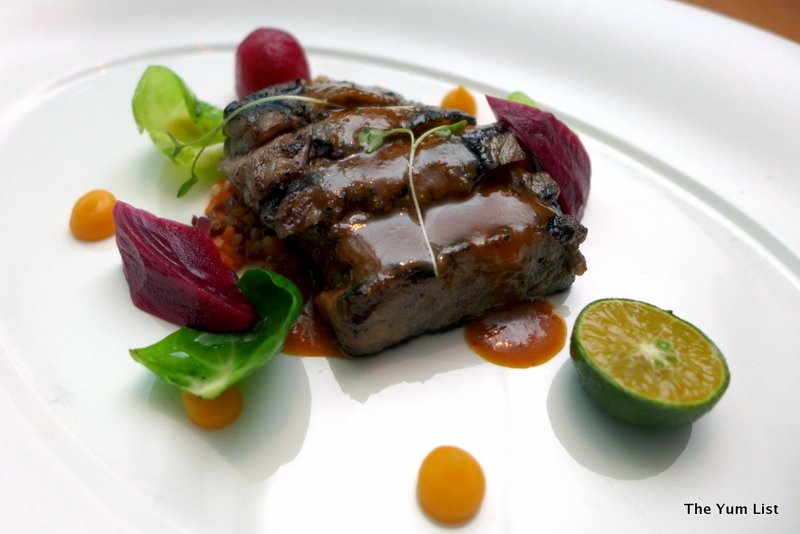 Our penultimate course was the simple and satisfying Cold Inaniwa (Noodle) soup. Made with wheat noodles from Northern Japan, and fresh scallions and seafood, the soup is a nice way to let your stomach know that dessert is coming.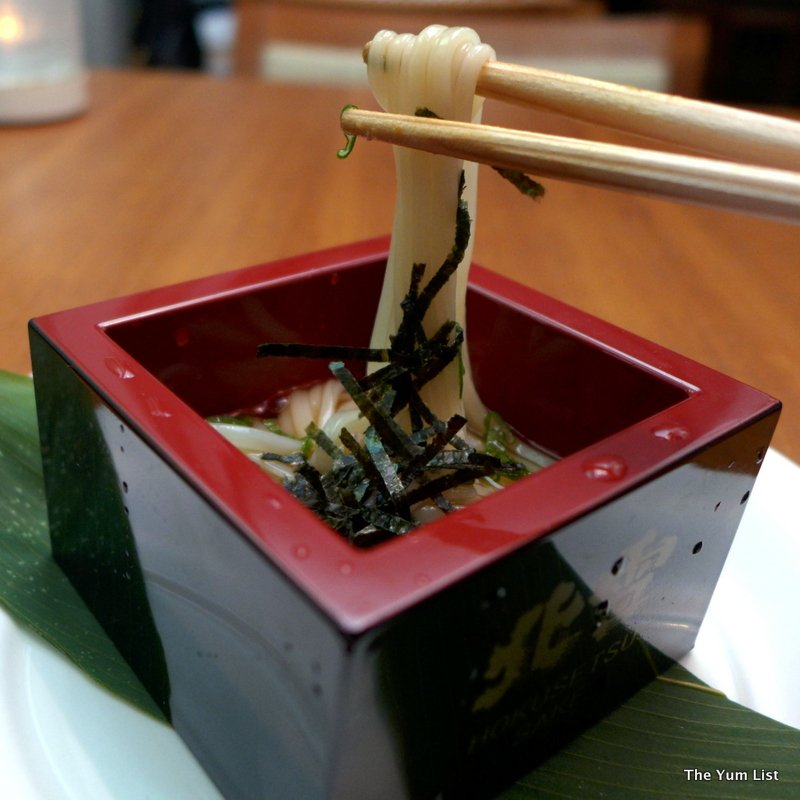 The seventh and final course was a complete mystery to me when I read the menu –
Apple Compote and Azuki Mille Feuille. I was pretty confident about the apple, but in the dark on the rest. When it was placed in front of me, I realized – "Oh, it's apple pie layered between a wafer biscuit." Of course, it was much more intricate and creative than that. The subtle sweetness of the freshly made compote mixed brilliantly with the citrus of the azuki mille feuille – eliciting a similar feeling to enjoying a piece of apple pie and vanilla ice cream.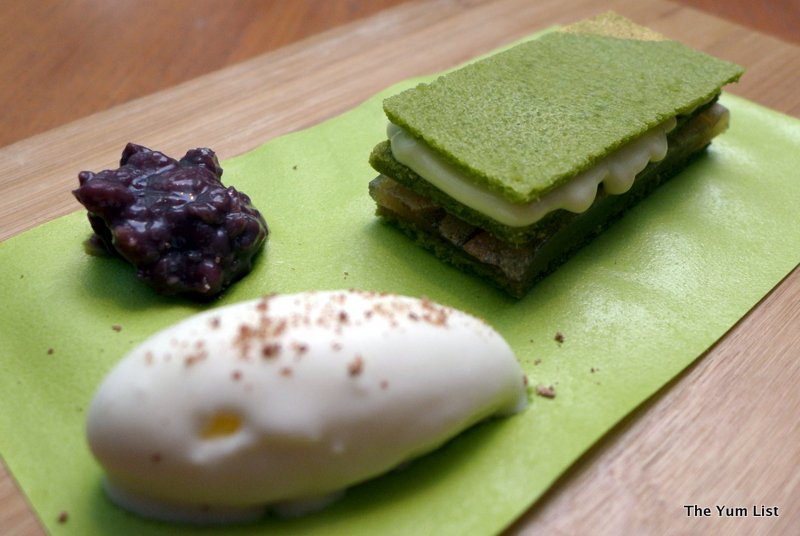 My Western holiday meals usually finish with a belt unbuckled and a food-induced coma. Nobu's Christmas Omakase didn't have that effect at all. While I left feeling satisfied (it was seven courses after all!), I could still walk upright and I also learned so much about food creation in the process. It was a great holiday experience that may have just planted the seeds for new traditions – and vocabulary – in the future.
Nobu's Christmas Omakase Dinner will be open for two seatings on December 24 and 25 between 6 p.m. and 6:30 pm and between 9 p.m. and 9:30 pm. These seatings are open for reservations now.
On those same days, Nobu will also offer a five-course Omakase lunch set featuring selected dishes from the seven-course dinner menu. The lunch is priced at RM250 per person and will be available during regular lunch hours
Reasons to visit: Expand your festive horizons! This is a creative and delicious holiday menu that will awaken your taste buds and challenge your notions of what makes up a Christmas dinner. You also can't go wrong with the hypnotizing view or the warm and friendly staff.
Nobu
Level 56 Menara 3 Petronas
Persiaran KLCC
50088 Kuala Lumpur, Malaysia
+60 3 2164 5084
www.noburestaurants.com/