Monica R. Clear, Monica Larrieu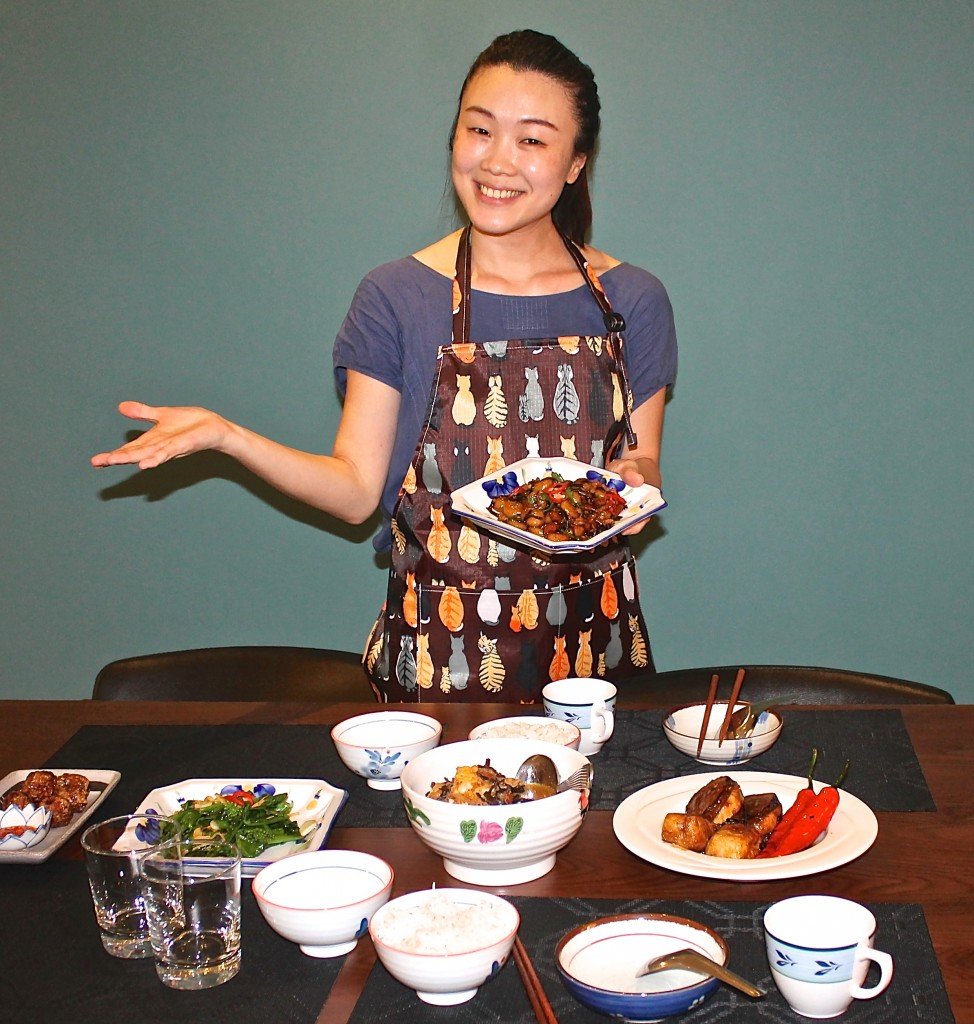 There is an inherent human connection made over a shared meal, and when it's done in the personal setting of someone's home, let's face it: the experience is more memorable. There is something intangible and enriching about seeing the pot from which the soup was ladled, smelling the punchy odor of sautéed garlic still wafting from the kitchen, or watching the chef pinch saffron from the spice jar.
Consumers who recognize this have driven the trend of home chefs around the world. The opportunity to connect with such a chef and visit their home for a uniquely prepared meal is captured here in Malaysia with a company called PlateCulture (www.plateculture.com).
PlateCulture works through an online reservation platform that is clear, simple, and flexible. There is a wide variety of food offered in different cities – from Persian to Punjabi, Iban to Vietnamese. One can search local chefs based on their city, type of cuisine, and available dates.
Home Kitchens with names such as "Sambal for the Soul" and "Indian Food You Would NEVER Find in a Restaurant" make for an engaging and fun selection process. Many kitchens encourage larger parties of guests and the permission to BYOB, sparking the idea of a unique birthday celebration or the gift of a meal to a foodie friend. Meals range from RM60 /guest to over RM200 /guest, depending on the home chef. While it seemed difficult to tell if quality of experience was reflected in the cost, certain home kitchens have been verified by PlateCulture employees, and are clearly marked as such.
You can also find out information on how to be a home chef yourself on the website.
We set out to review whichever home chef was willing to have us, and Chef Yuki from "My Hakka Kitchen" (RM62 /guest) stepped up to the challenge. After some scheduling hiccups, we settled on a date and drove to a quaint and hilly residential area of Kuala Lumpur on a stormy Friday evening.
Opening the door and greeting us with a warm and genuine smile was Yuki, the chef behind the delight of Hakka Kitchen. She was still dressed in her apron, and ushered us in with friendly encouragement and excitement. Hakka Kitchen seemed made for the concept of PlateCulture: Yuki's home – decorated with the talent of her interior designer spouse – made for a stylish and comfortable setting, and her desire to share her Hakka heritage with others through food was palpable.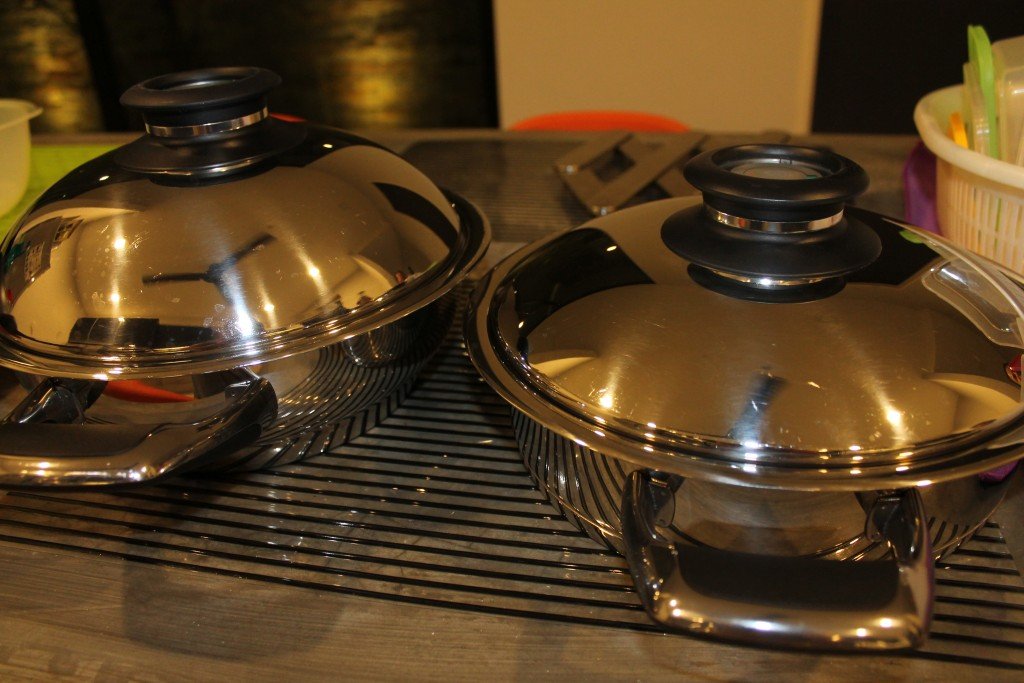 We were shown right to the table, which was set with the grace and style of a restaurant. Four Hakka style dishes lined the middle – a ginger wine chicken soup, Hakka Yam Abacus, Hakka Yong Tau Fu, and sautéed Kailan greens.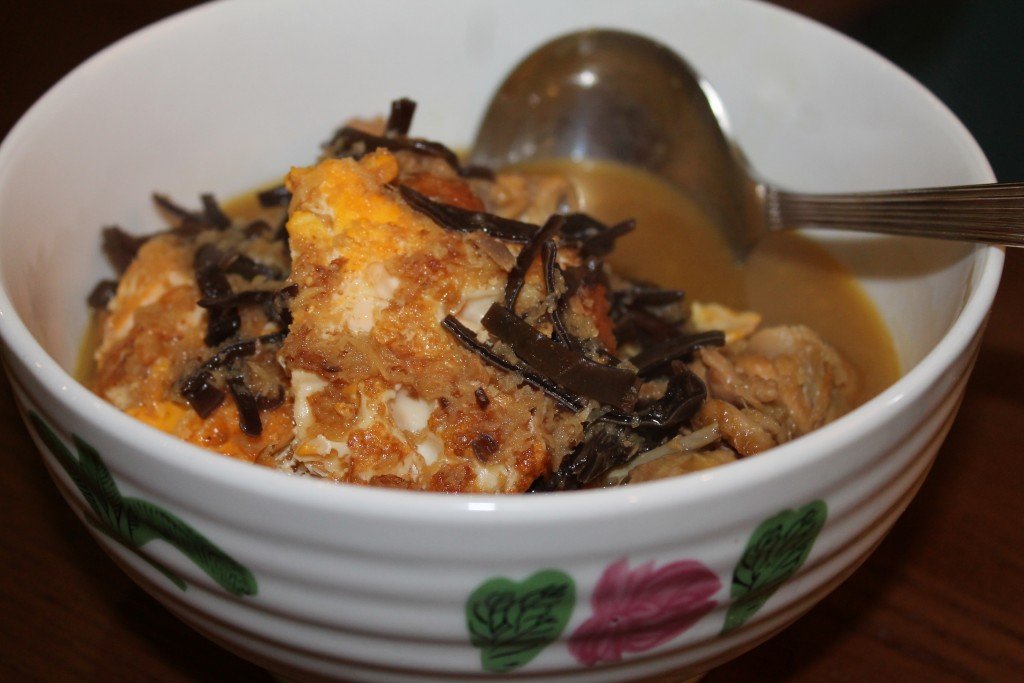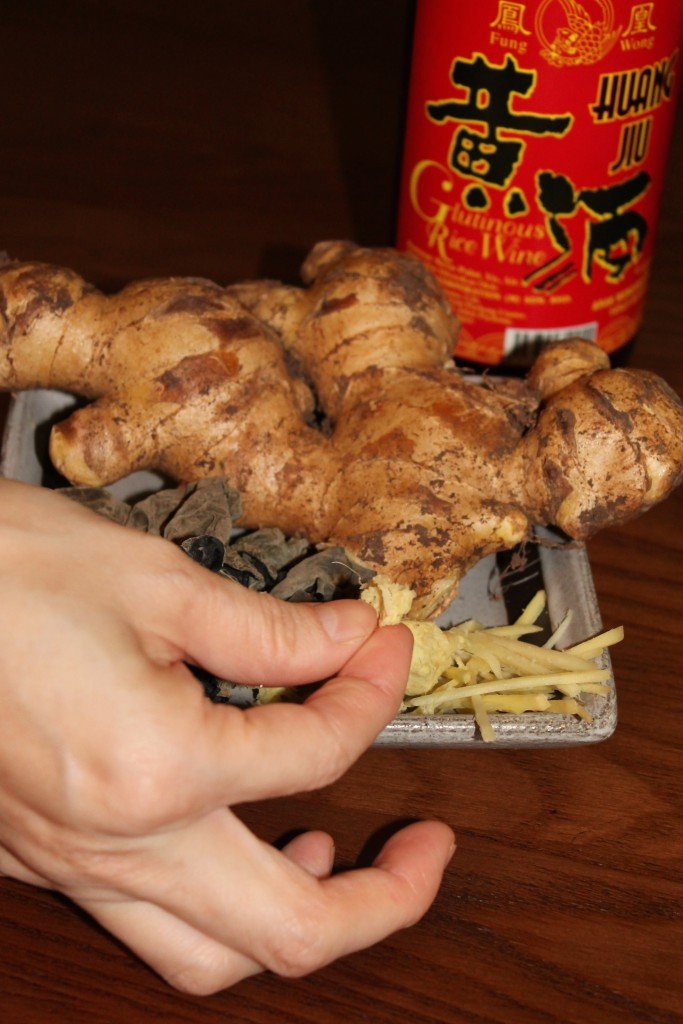 Beginning with the soup, we were off to a strong start with a delicious mix of the finest quality ginger, chosen soy sauce, Sherry wine, and generous portions of chicken, and black fungi. In Hakka tradition, this soup is traditionally served to post-partum women for a month after giving birth, "so the wind can come out". I can't vouch for the wind, but one can certainly buy into this savory soup as a medicinal food.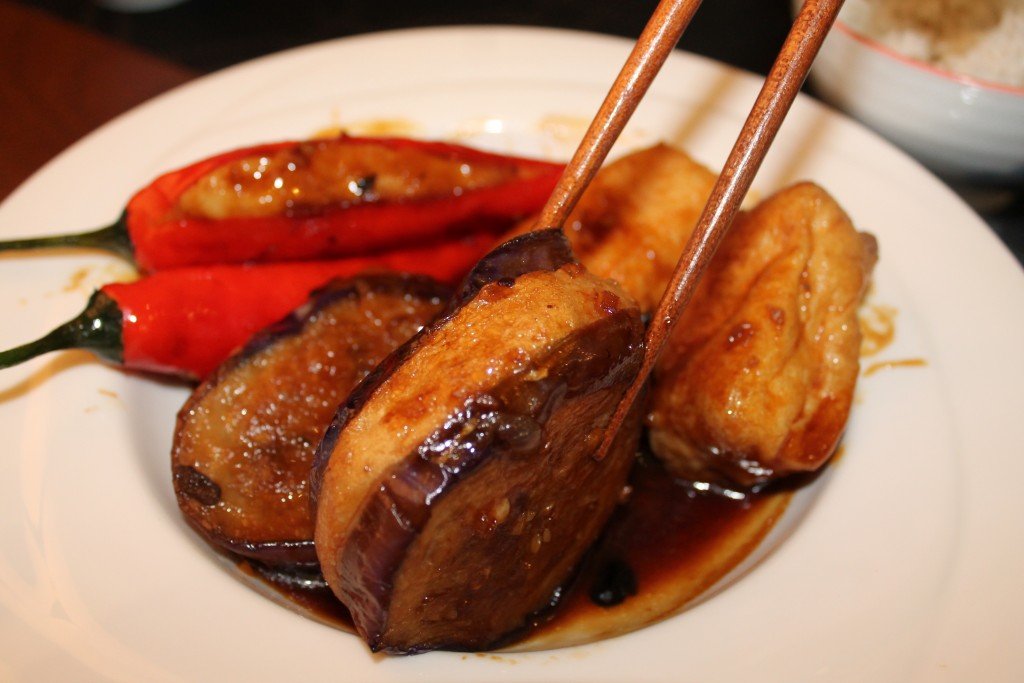 Next we dug into the stuffed tofu, eggplant, and red peppers. Another popular favorite in Hakka cuisine, Yuki's version of the stuffing consisted of minced pork with fish paste, omnipresent flavors in each item. I enjoyed the soft and chewy textures in this dish, and appreciated the intricacies of preparation.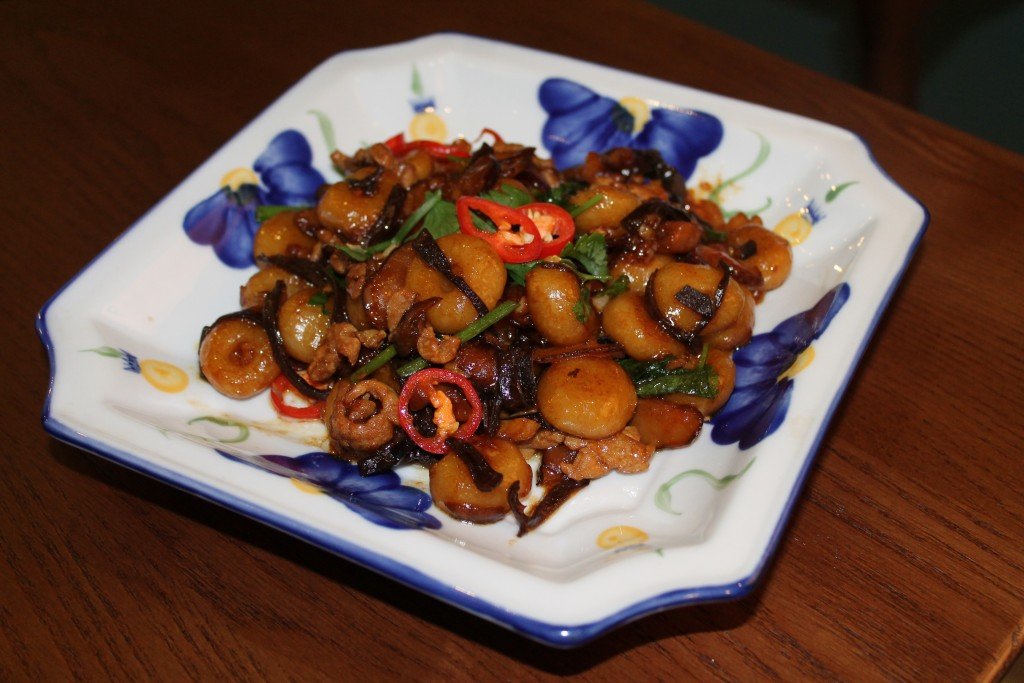 The third dish was our favorite. With the delightful nomenclature of "Abacus Seeds" due to their resemblance of the counting beads on an abacus, these mashed yam and flour "gnocchi-like" pillows are made in many different varieties in Hakka cuisine. Our dish incorporated black fungi, dry shitake, soy and oyster sauce.
If you can imagine the pleasure of the classic comfort food Gnocchi with the yin and yang of Asian sauces and zing of chilies, you can begin to appreciate the delight of this dish.
When I asked Yuki how long it took her to make the pillows, she laughed and shook her head. Apparently, Abacus Seeds are a true labor of Hakka love, down to the careful middle dent made by top of a chopstick in each one.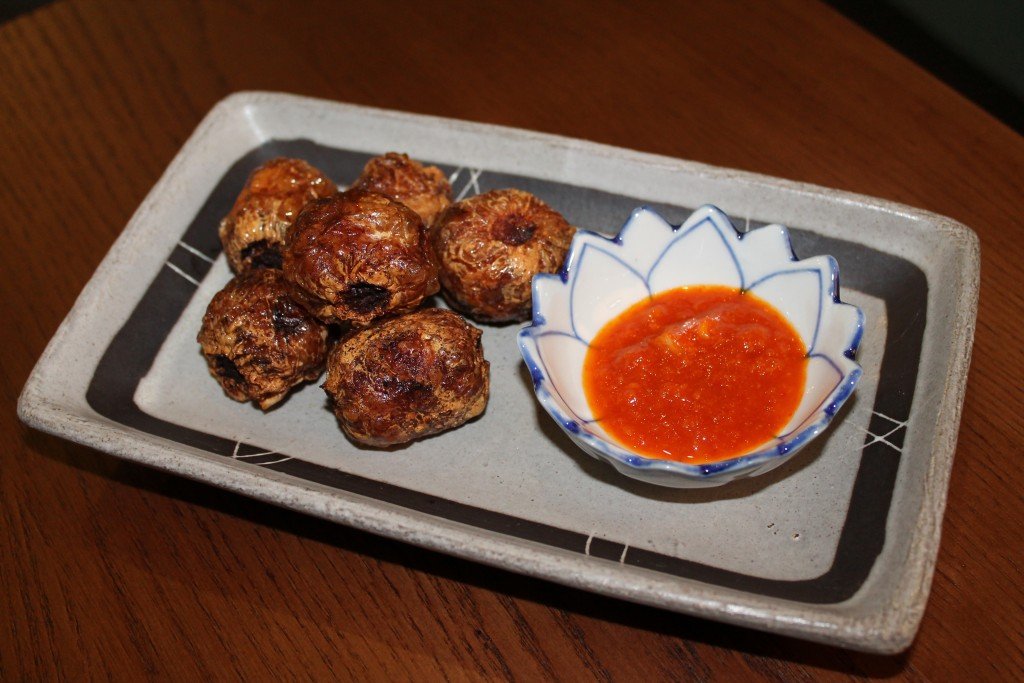 Moving onto the another intricate dish that looked like miniature chocolate rolls, but instead consisted of soya bean skin stuffed with a mixture of five ingredients: carrots, water chestnuts, and fish, squid, and prawn paste, we happily dipped these puffy treats into the ginger, garlic chile sauce, and gobbled them up. The savory taste was subtle, but the texture was unique and pleasing.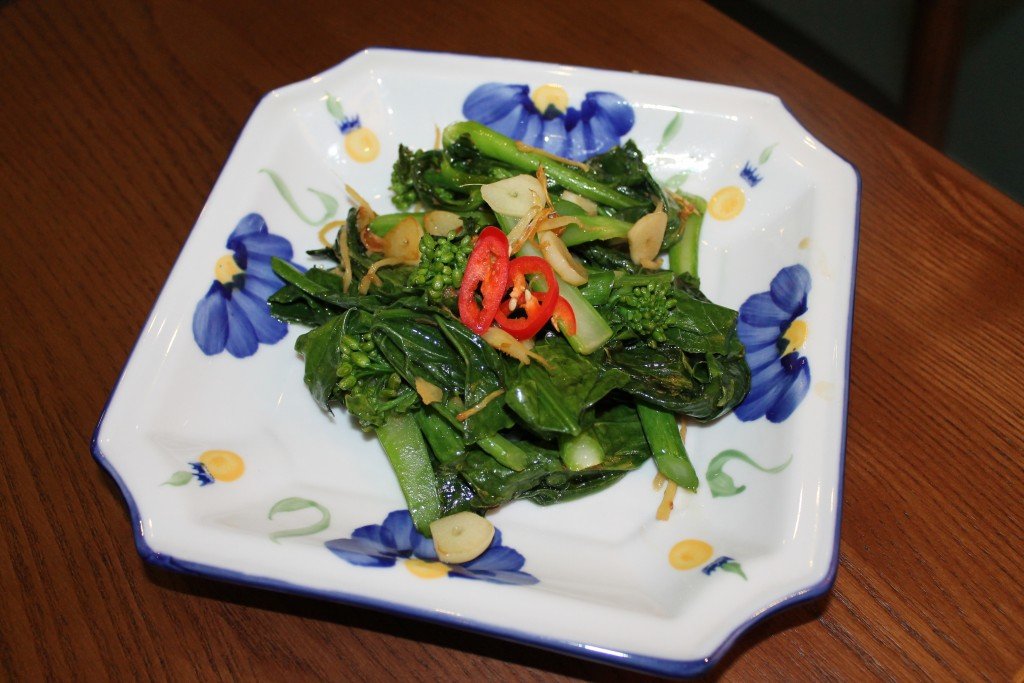 We last sampled a simple stir-fry of Kailan greens with garlic and ginger, accented with salted fish – fresh, tasty, and cooked perfectly.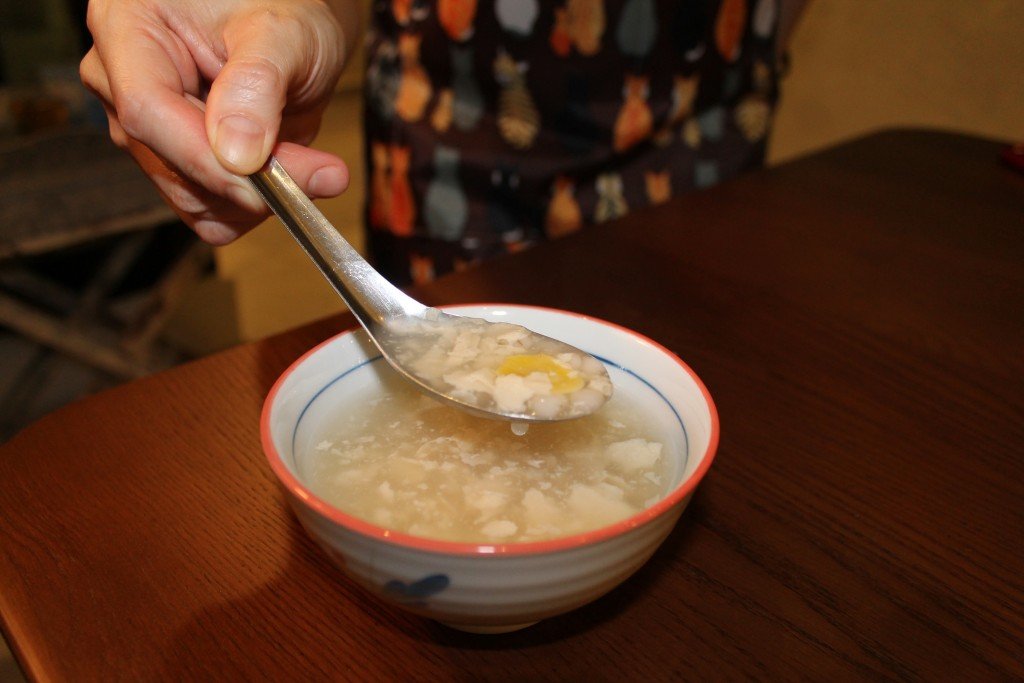 Yuki – who also bakes cakes to order – informed us dessert is not really part of traditional Hakka cuisine. But in wanting to offer us something, provided the most interesting clear broth soup dotted with tofu skin and sweetened very little with rock candy. It was a nice add on, but if you are keen on dessert, I would request one of her homemade cakes instead when making the reservation.
We departed Hakka's Kitchen feeling like we had been treated to a delicious dinner at a friend's house, had learned some interesting tidbits about Hakka cuisine, and both ready to sign up for more PlateCulture events.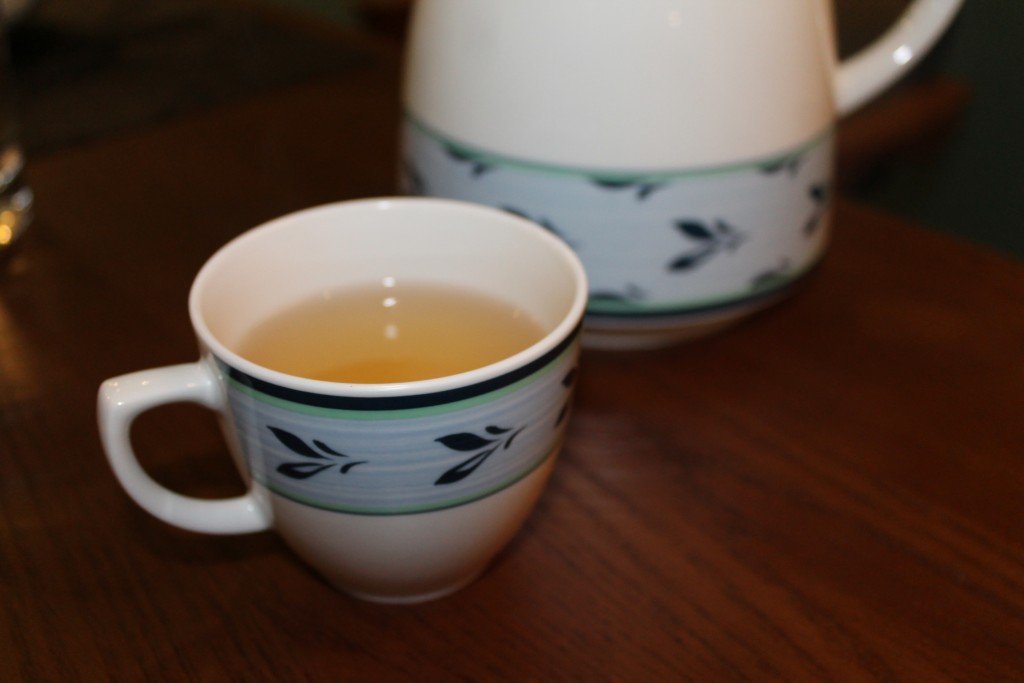 Reasons to book: enjoy an alternative to restaurant dining with a home-cooked meal; try a culturally new cuisine; support an amateur home chef; make a new friend; impress your pals with a good cocktail party story.
My Hakka Kitchen c/o PlateCulture
www.plateculture.com