Words: Kirsten Durward    Photos: Monica Tindall
TREC – Taste Relish Experience Celebrate – declares the branding at this new entertainment hub along Jalan Tun Razak, where venues rub shoulders along a pedestrian walkway above plenty of parking. At some point in the future a station will connect this up to other KL living and work spaces but for now, there is plenty of parking and plenty to taste and tipple at one of the best new venues in town.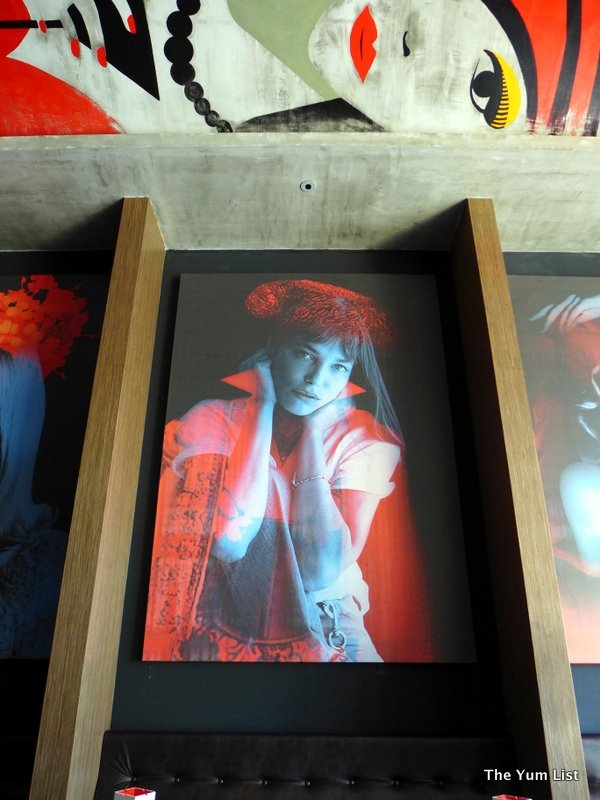 With what must be one of the best happy hours in town, one of my new favourite tippling joints is Como, a new venture by the brains behind Pisco on Jalan Mesui. With a range of tapas, beers, wines and spirits there is plenty to keep you happy here for a couple of hours instead of battling the traffic home. Buy a bottle from the Happy Bucket (40% off on selected bottles) and get a half price cold cuts and cheese platter. Wow! Deal! I know where I am going on Fridays from now on…  We end up with a very reasonable bottle of Italian Merlot, the Zonin 2013. Fresh and fruity with slightly dry tones, working well with cheese.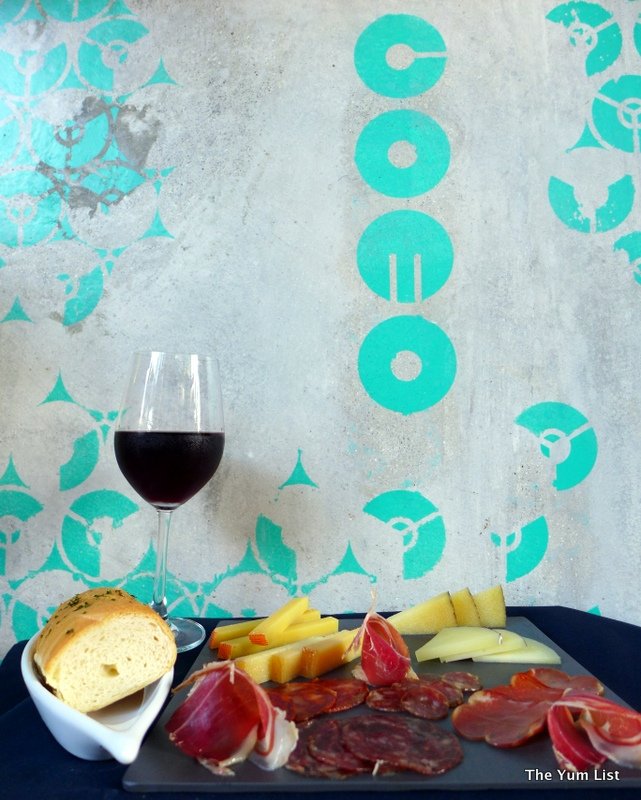 Another great deal is the signature tapas tasting platter (RM 60 +), a wonderful way to sample a few new tastes from Como's Menu. Combine this with a couple of pints of beer (RM 16+) or take advantage of the 30% off all cocktails, whether classic or signature.  We tasted a range from Como's scrummy new menu, and you can read all about that on our tapas post tomorrow morning.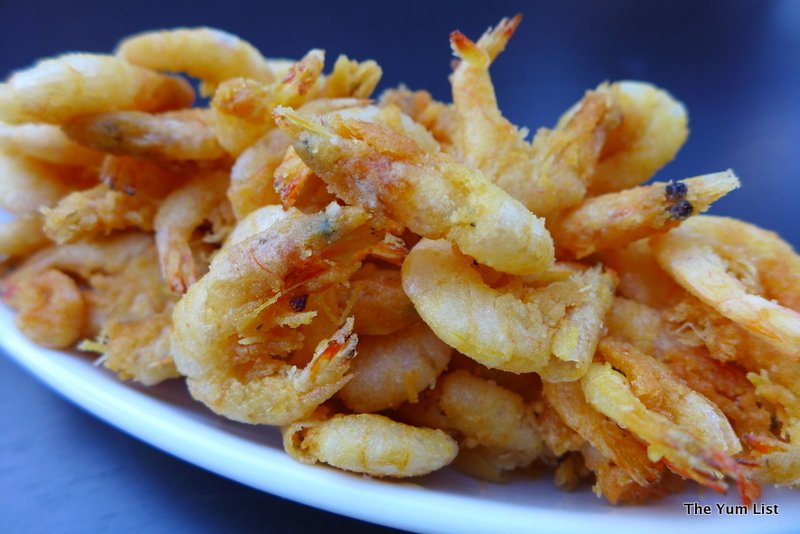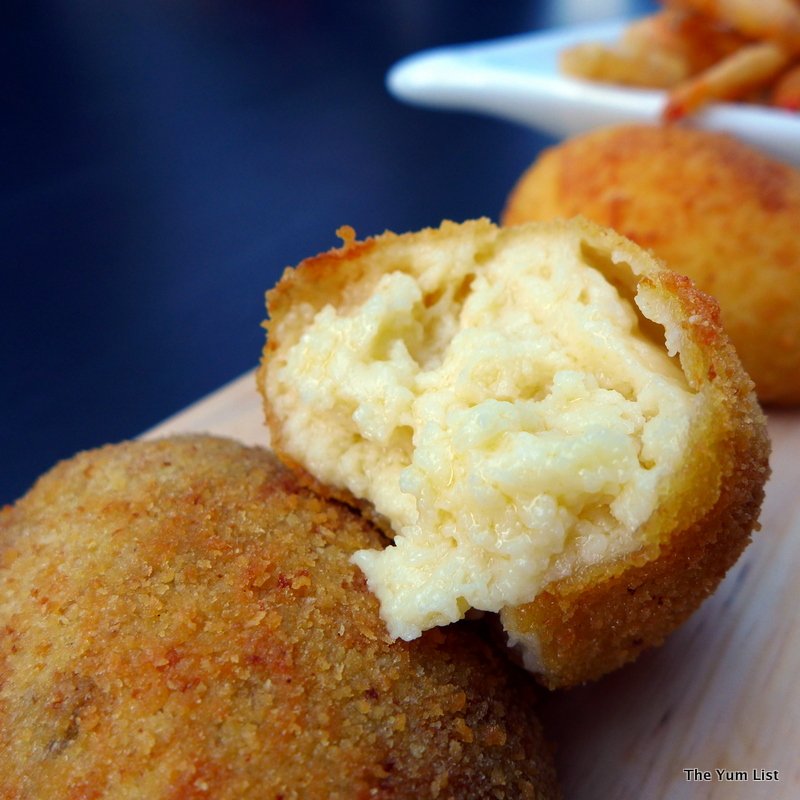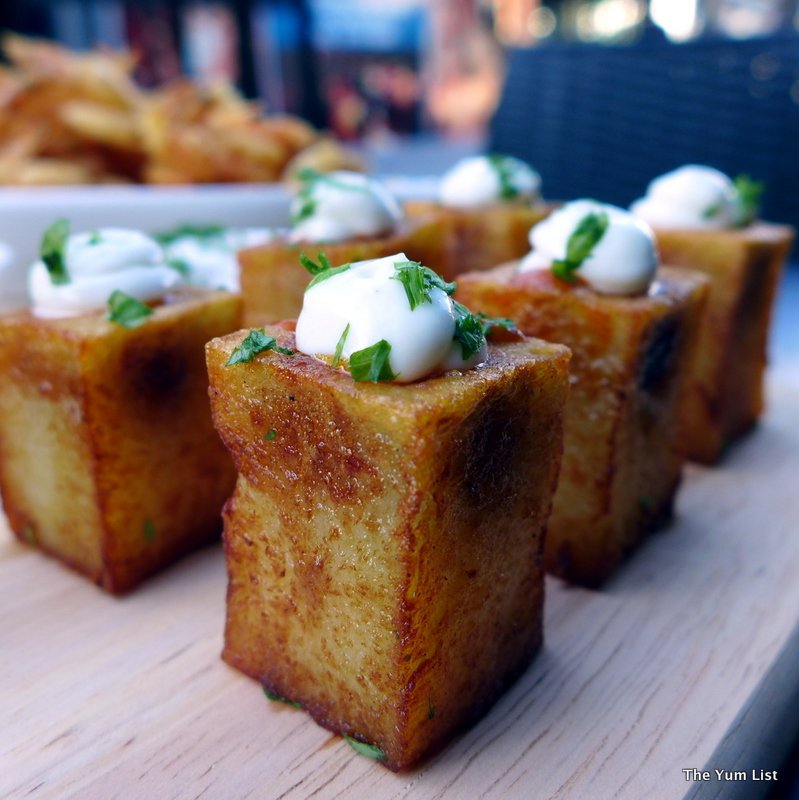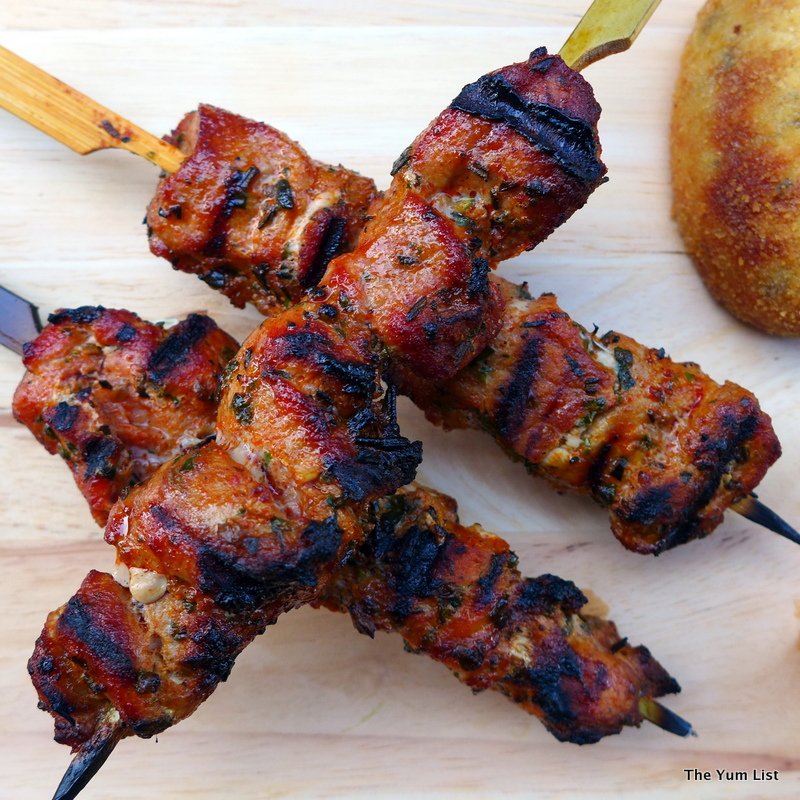 Well you know us Yum testers are always happy to try out cocktails for you, and we are truly delighted to see a few fresh new flavours on Como's menu. Como Cover Club (RM42) is the venue's signature drink and features Gin, Lemon Juice, Crème de Mure and Kaffir lime leaves. Frothily shaken over ice this was my fave of the evening, particularly loving the sharp hit of lime in the mouth at the end. Taking a little twist on some classics in the Asian Influence selection, Como's Oolong Sour (RM36  +) is an unusual mix of Bourbon with lemon juice and the addition of a little sugar. I'm sure the tea planters of yore would have approved! As far as I am concerned it is always time for cocktails so 'It's always 5 O'clock' (RM 36+) has an appealing ring to me. This light fluffy concoction is a composite of Gin and Elderflower syrup with earl grey tea (we are seeing earl grey a lot these days). With it's frothy texture and light, not too sweet taste, this is all too easy sipping and Monica's favourite of the night.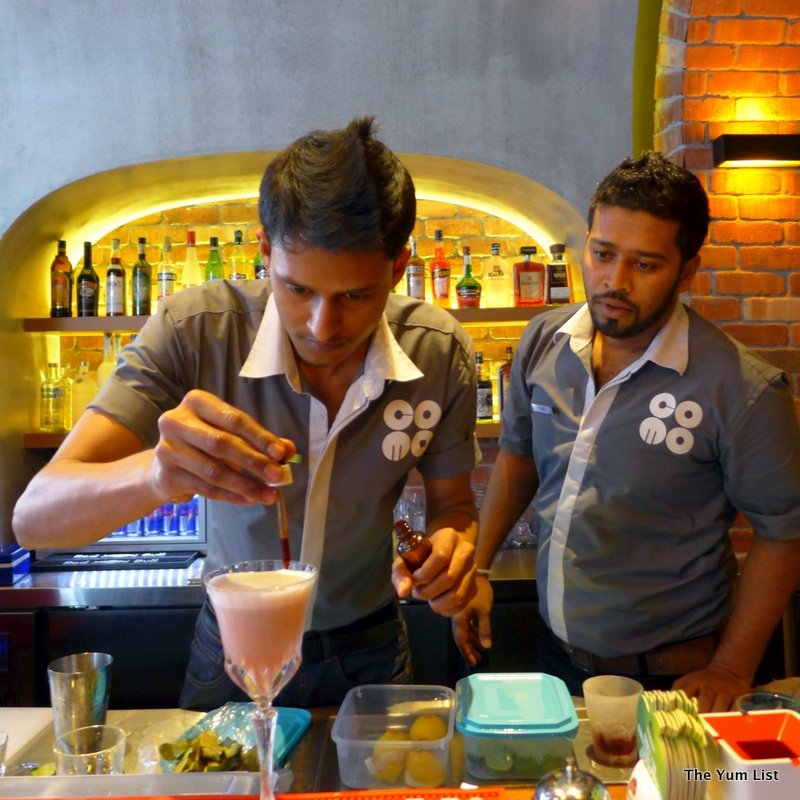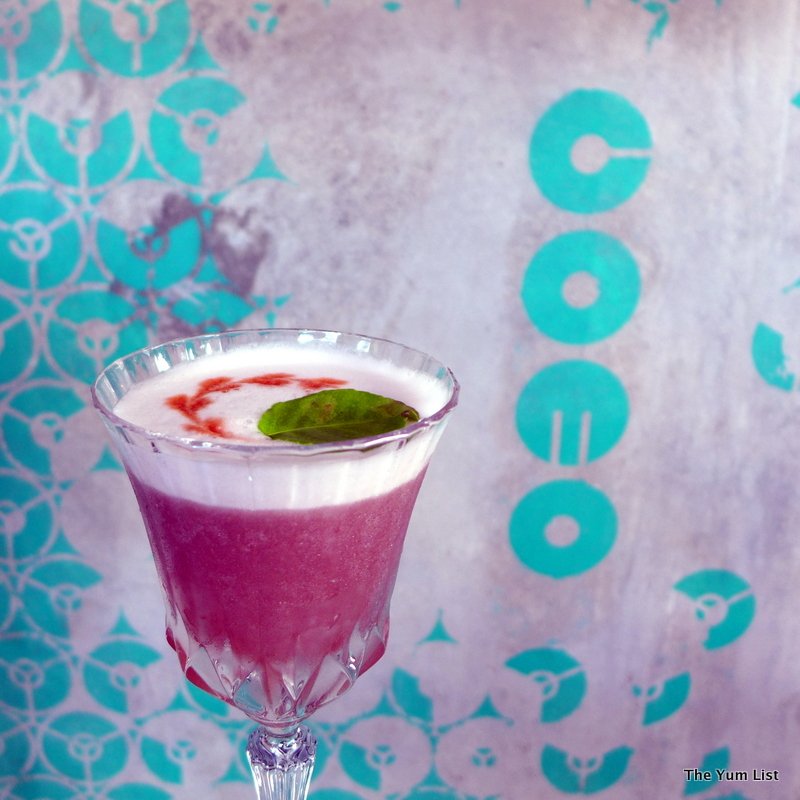 If you have it in you, you can finish off your four hours of happy hour tippling with one of Como's signature Chupitos. Choose from Yummy, Fruity or Deadly at RM 20+ per glass or RM 95 + for 6.
Our selections ….
Deadly – Devil's Breath – Vodka, Limon cello, Campari – Sure to wake you up!
Fruity – Melon Bomb – Vodka, Midori,  Pineapple Juice  – Pleasantly fruity
Yummy – Oreo Cookie – Crème de Cacao, Kahlua, Baileys, Vodka –  Strong and punchy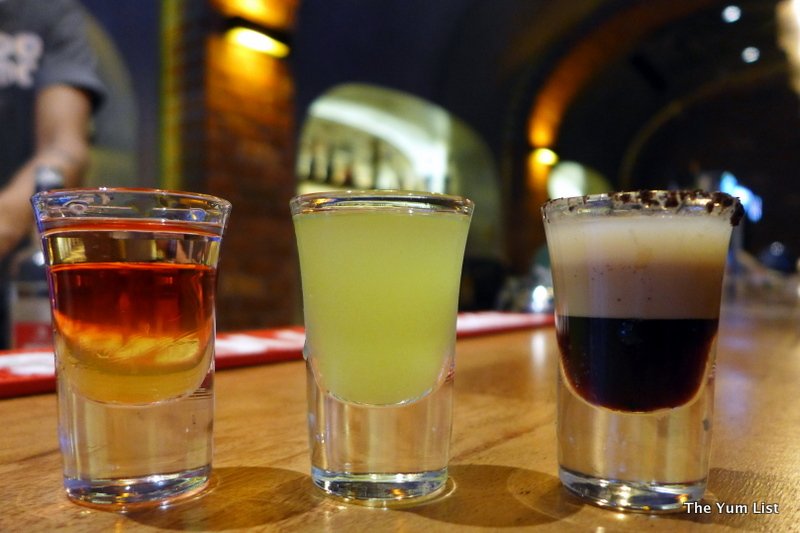 Alternatively Chupitos are a great way to start your evening before heading upstairs for a boogie, for this is a two-tier venue, similar yet refreshingly different to Pisco. All drinks are available upstairs, which opens a little later on.
For now, its 6:30pm and already the place is buzzing with happy customers sipping and munching in this charming locale. I'm absolutely loving being 'off the street' too!  From couples to singles to groups of friends, this is going to be a great place to meet up and hang out on a regular basis. Stop by to feel the wonderful vibe and taste some of the fabulous new tapas too. And for party animals, owners Nico and Yvonne have a whole range of wonderful events planned.
Happy hour at Como is from 5pm to 9pm every day. As they say in Spanish 'Oye como va….'  And, this is how it goes.  Do. Go.
Reasons to visit: wonderful atmosphere, yummy tapas, fresh new cocktails, great value Happy Hour.
Como
E-G-04
Electric Boulevard
TREC
434 Jalan Tun Razak
Kuala Lumpur
Malaysia
+ 6 03 2110 2272
Como on Facebook
Pisco and Como events list