Banyan Tree Phuket has gone through some major refurbishments in the past six months, one of which being the introduction of a new Mediterranean and seafood restaurant, The Watercourt.
Views are splendid with its lagoon-side locale, and weather allowing, the best tables for sure are in the al fresco setting. Whether you choose to be up on a slight hill, a table for two by the outdoor bar and open kitchen, or a more secluded spot on a deck over the water, it's a wonderful feeling soaking up the fresh air and taking in the beauty of the natural surrounds.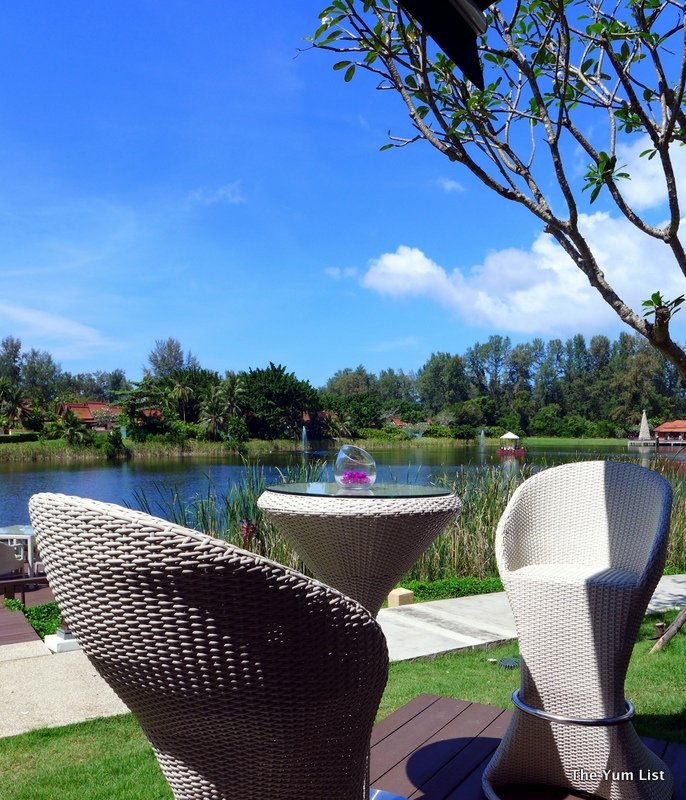 In the tropics, a cocktail always seems an appropriate beginning, and Pier Chic (420) is recommended by our host. Vodka, sweet vermouth, apple juice and lime combine to make a crisp and mildly sweet aperitif. Banyan's Backyard (420), made with Chalong Bay rum (a locally distilled spirit that has quickly gained a reputation for quality), is refreshing with its ingredients of cucumber, rosemary, pineapple juice and sweet and sour.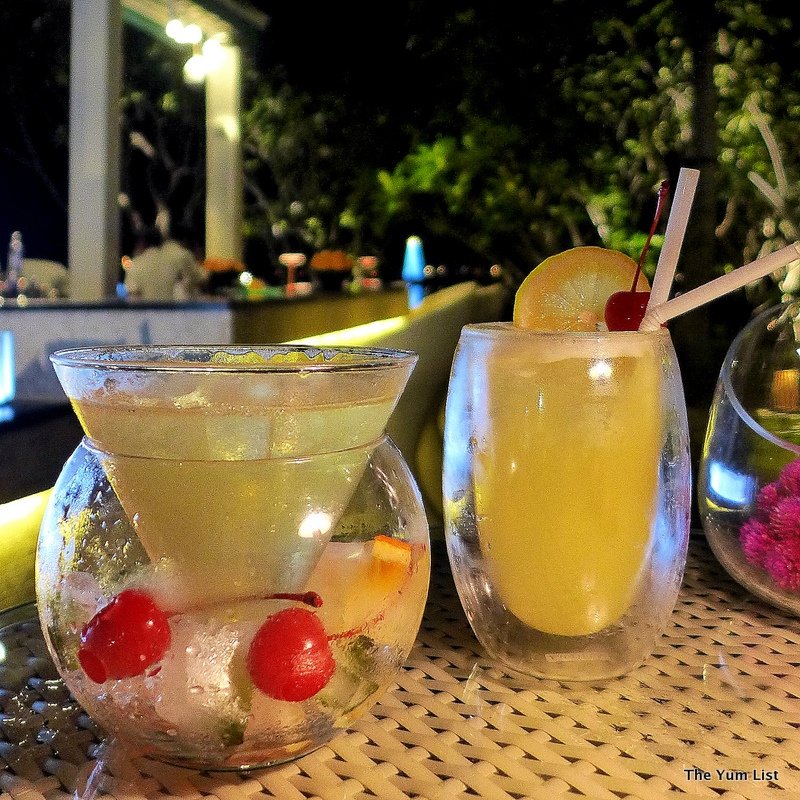 Seafood is definitely the way to go at The Watercourt. The outdoor kitchen is rimmed with an ice display of the day's catch along with a variety of oysters. The grill is smoky with all items being cooked a la minute, and the bordering Andaman Sea delivers a daily bounty.
Hot Seafood Platter (for 2 people, 5200) sees a spectacular plating of succulent fruits of the sea. Grilled oysters, lobster, tiger prawns, blue crab and langoustine, are accompanied by tartar sauce, Hollandaise and aioli. I think part of the fun with fresh seafood is the challenge of getting it out of the shell. Hubby however has a sprained wrist (over enthusiastic tennis injury) and is milking it for all it's worth. A kind waitress clears the plate, and returns it with all shells removed. In the half belief that hubby's next request might be spoon-feeding, I quickly turn to the wine list and ask for some suggestions.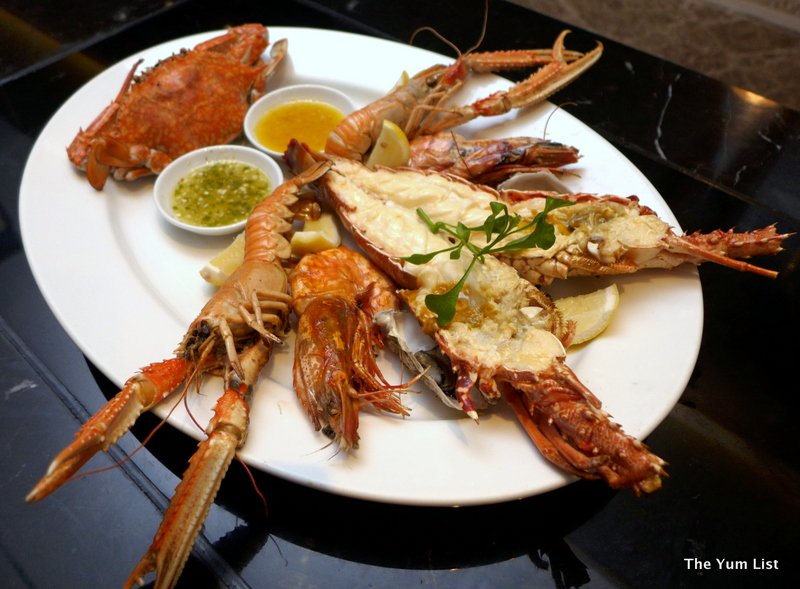 Wines from around the world and are hand picked by the resort's sommelier as drops that pair well with food. A good selection of wine by the glass presents a range for all budgets. Our white fish goes well with a 2013 Chenin Blanc, La Capra, from the Western Cape of South Africa (630 per glass), with its fresh acidity and delightful tropical aromas. A familiar favourite, the 2013 Semillon-Sauvignon from Cape Mentelle, Margaret River, Australia (590), also fares well with seafood sporting bright citrus and an elegant yet round palate.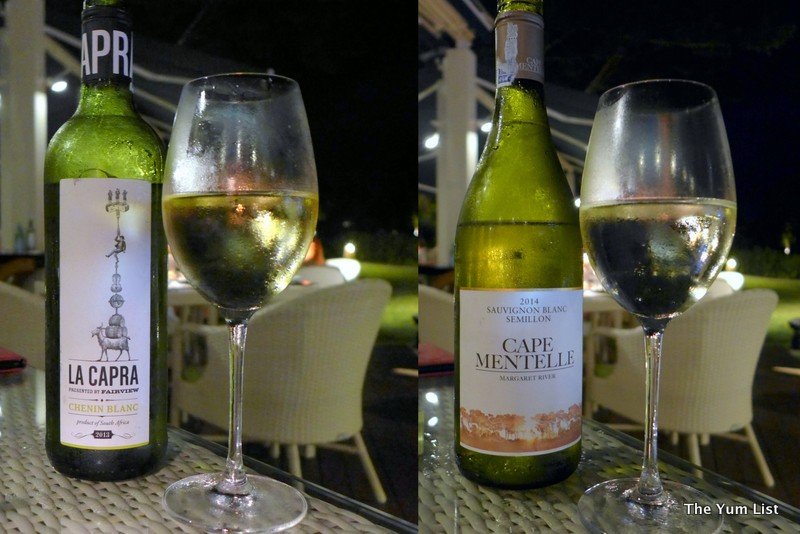 Executive chef, Alfonso de la Dehesa, presents himself and confirms our main order of white snapper as an excellent choice. Hubby interjects in Spanish (chef is from Madrid) and we're all soon off into a full social fiesta and seafood paella is added to our list of must-tries.
White Snapper (for 2 people, 1700, allow 30 minutes prep time) is prepared a la sal (baked in a salt coat). Served table-side, it comes with its own eatertainment value. A temporary table is set up where the fish is revealed, the salt scraped aside, and the moist white flesh uncovered. A separate pan holds potato confit and tartar, thousand island and Thai seafood chili sauces. None of the sauces are necessary though. The salt has penetrated just enough of the flesh to bring out its flavour. and we happily corroborate that the dish as a fine selection.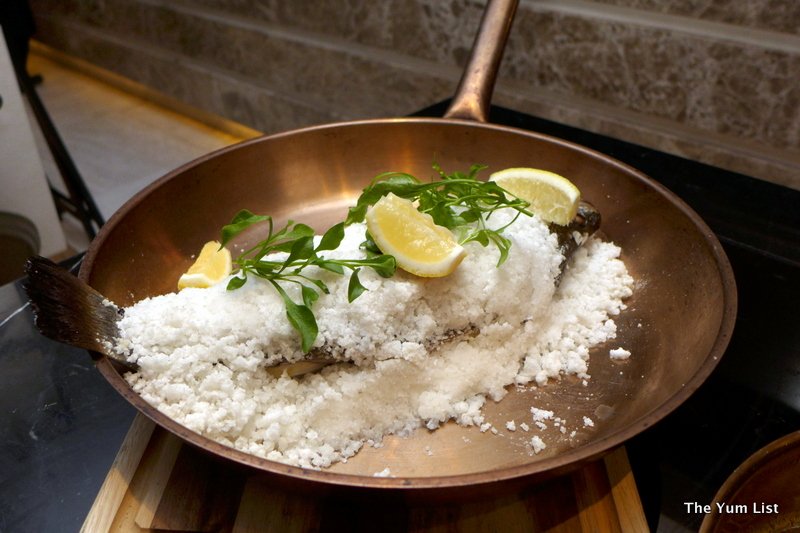 With a Spanish chef heading the kitchen we can't miss out on a big pan of Classic Seafood Paella with Saffron (for 2 people, 1850, allow 30 minutes preparation).  A large black paellera holds rice that has been just cooked through – soft upon entry but firm to the bite. Fresh pieces of seafood are livened with a squeeze of lime. Don't miss the crusty bits around the edges of the pan where the rice has been slightly caramelised – in my opinion the best part.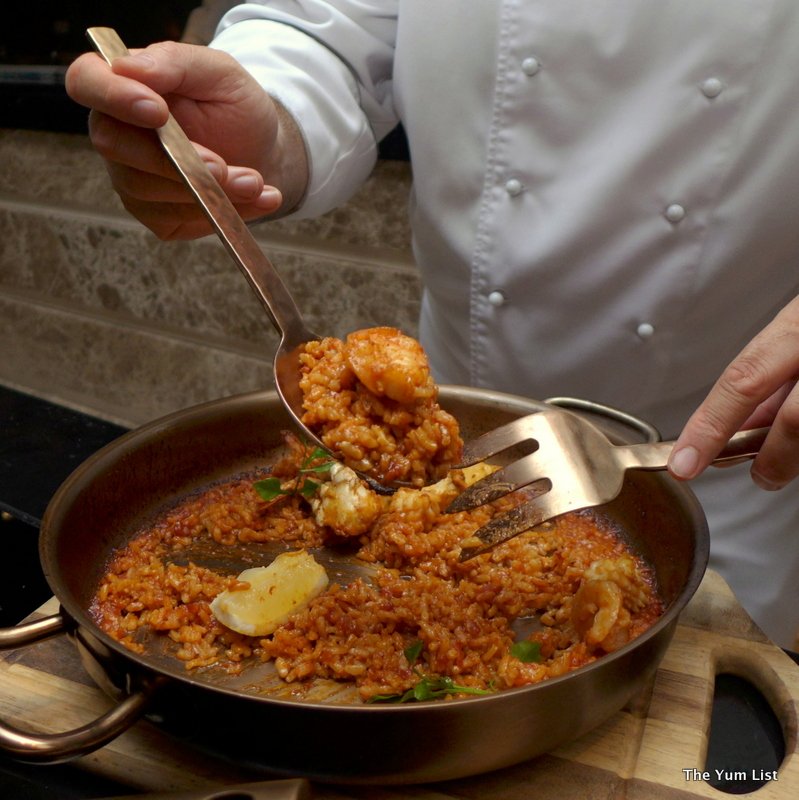 When I request the dessert menu, I detect a mild disappointment in the waitress' expression. Hubby of course is oblivious to it all, and starts drooling over the concise assortment of western style sweets. Soon though I discover that the waitress has remembered my last visit and my mild addiction to mango sticky rice – I had it for breakfast every morning during my three-day stay. Even though it's not on the menu in this restaurant, she had arranged with the kitchen to prepare it as a surprise. This is what you find at the Banyan Tree: a genuine sense of care. Besides the Mango Sticky Rice, we also try a Japanese inspired sweet, the Green Tea Delight, featuring a layered green tea cake with a fresh yuzu sorbet. It's an elegant ending.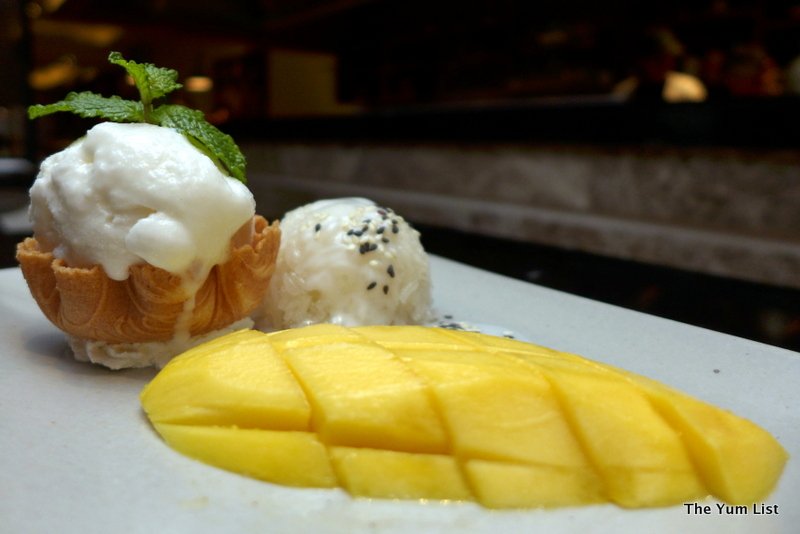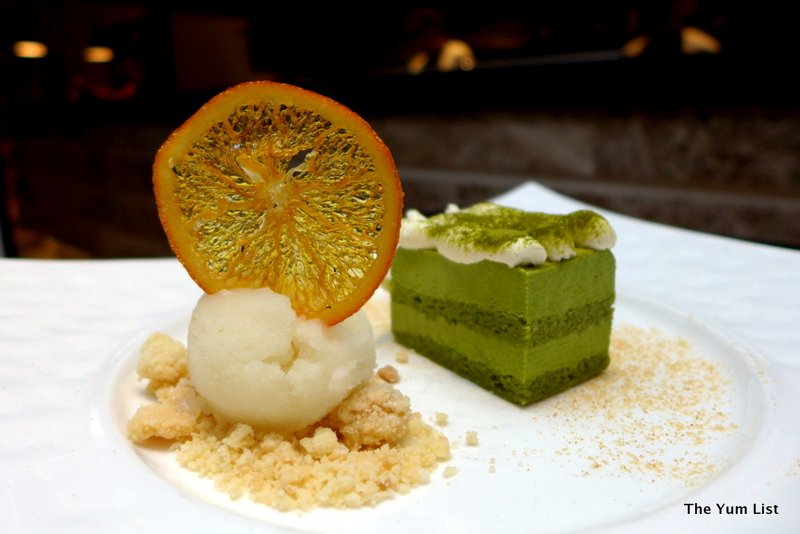 The food has been fantastic, the setting is magical, and you'd be hard pressed to find better service than what is found here at the Banyan Tree Phuket.
Reasons to visit: pretty lakeside setting; fresh catch straight from the Andaman Sea; gracious service that Banyan Tree is reputed for world wide; don't miss the Seafood Paella and White Snapper a la sal.
The Watercourt
Banyan Tree Phuket
33, 33/27 Moo 4
Srisoonthorn Road
Cherngtalay
Amphur Talang
Phuket 83110
Thailand
+66 76 372 400
[email protected]
www.banyantree.com