Words: Kirsten Durward   Photos: Monica Tindall
Mangoes are one of my favourite food so an outlet that serves nothing but mango sounds like a treat to me. While mango is certainly the star of the show at Mango Aloha, a variety of freshly made fruit juices and tropical fruits on offer too. We are surprised to find that this bright little space on the first floor of Megamall is the new venture by the brains behind the Nail Parlour salons, Lim May Shen. Surely one of KL's rising entrepreneurial stars, she has a very clear concept and keeps the ideas in house and family orientated.  We love the simple yellow and black theme and are happy to see that everything is hand done, and with no additives what so over.
Business chat over, it is time to turn our attention to the delights on offer.  Not being ones to turn down something to share we opt for the Mango Aloha with Sticky Rice (RM18.50) as a good way to try a few of the offerings on the menu. The sticky rice has been shaped into a pretty star shape beside the large juicy fresh mango that is oh-so-easy to scoop. It's plated up with a smooth mango custard like pudding and a house made ice cream that we think is more like a granita. All in all very refreshing, and well – mangoey.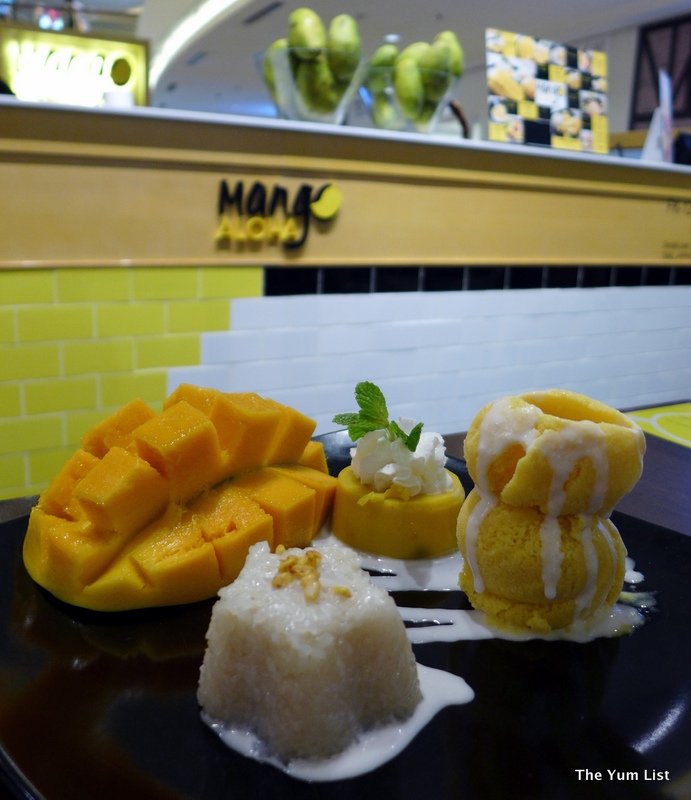 Mango Smoothie (RM12) is instantly my favourite with its rich and luscious texture. Very easy to believe there is a whole mango in here. Purely blended up with only ice, so perfect for me! Watermelon Juice (RM10.50) is fresh and sweet without any sugar or other additives. I would certainly drop by for a drink if I were browsing or shopping in the mall.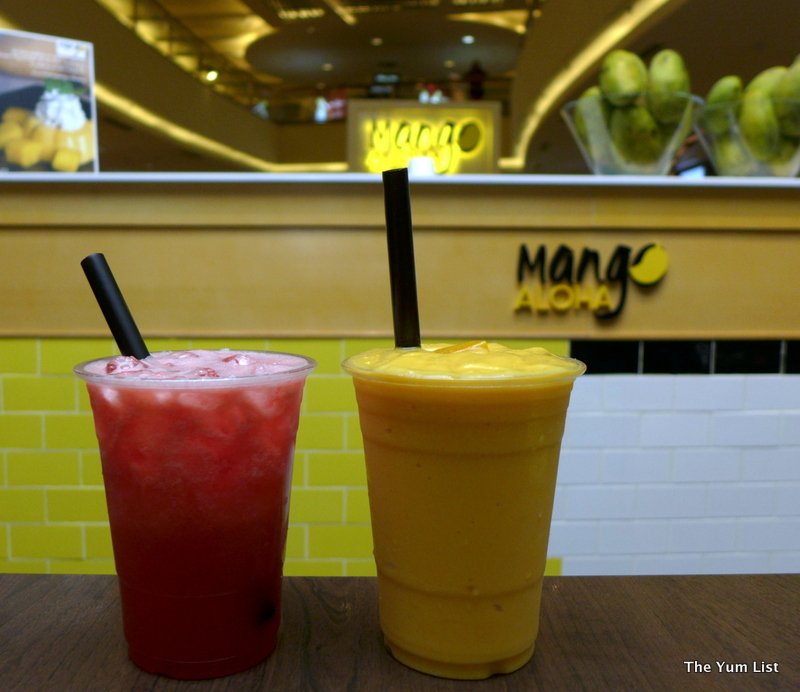 Monica is a sago lover so she slurps up the next two dishes all the time muttering about how they would make yummy breakfasts and taking a trip down memory lane to her mother's rice pudding. All Sweet and Sago (RM8.50) features more of that luscious mango, while Fruit and Sago (RM10.50) offers a colourful variety of strawberry, kiwi fruit, watermelon, orange and banana. We are told that  the colourfulness makes this a favourite amongst children so parents who want to encourage healthy treats should make a stop here!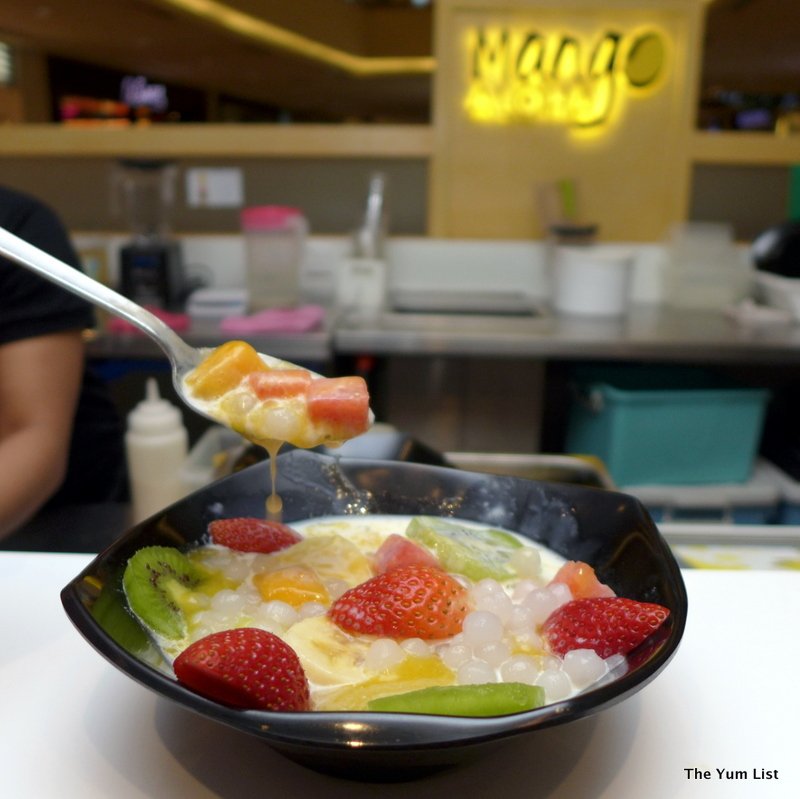 Reasons to visit:  quick service cafe, fresh fruit desserts and drinks, premium quality mangoes.
Mango Aloha
FK-12, 1st Floor
South Court, Mid Valley Megamall
Kuala Lumpur, Malaysia
www.midvalley.com.my/tenant/MangoAloha
Opening Hours:  9:30 am – 10:00 pm