You'd think the more I travel the more relaxed I'd become. Not so!
The more years I tock up on the road, the less patience I seem to hold, and the more I desire hassle-free travel. In my youth, the hair-raising ride hitched on the back of a truck with locals, chickens and possibly a few piglets would have made a lionized travel tale. Long gone are the days however of figuring out how to get from point A to point B upon arrival to a destination. I have a firm aversion to crowded airports, touts and wondering if I will still have my life (and my purse) at the end of a taxi ride, so now, more than ever I appreciate the convenience, safety and efficiency of pre-booked airport transfers.
Siam Travel Center has also noted this shift in visitors arriving to Thailand, and as such has opened their own premier transportation service, Siam Limousine, to assist tourists in having a pleasant travel experience. We used their online booking platform, which was extremely easy to use. All we had to do was enter time and location, and choose which type of service – standard, deluxe or luxury. Payment can be made with PayPal and major credit cards. We received confirmation within minutes.
Reaching Phuket we breezed through immigration and only had hand luggage so were off the plane and out the front door within 15 minutes of landing. Planted firmly in front of the exit of the arrivals hall, a Siam Limousine representative held our name card high. A big smile welcomed us and we were ushered to the curb where our car seemed to glide through the traffic and land curbside directly in front of us.
The driver, neatly uniformed, offered water, mints and chilled refresher towels before our journey began. The deluxe vehicle, a Honda Accord, was spotless both inside and out. It too was free of those nasty car deodorizer smells that tend to make me nauseous with their powerful scent.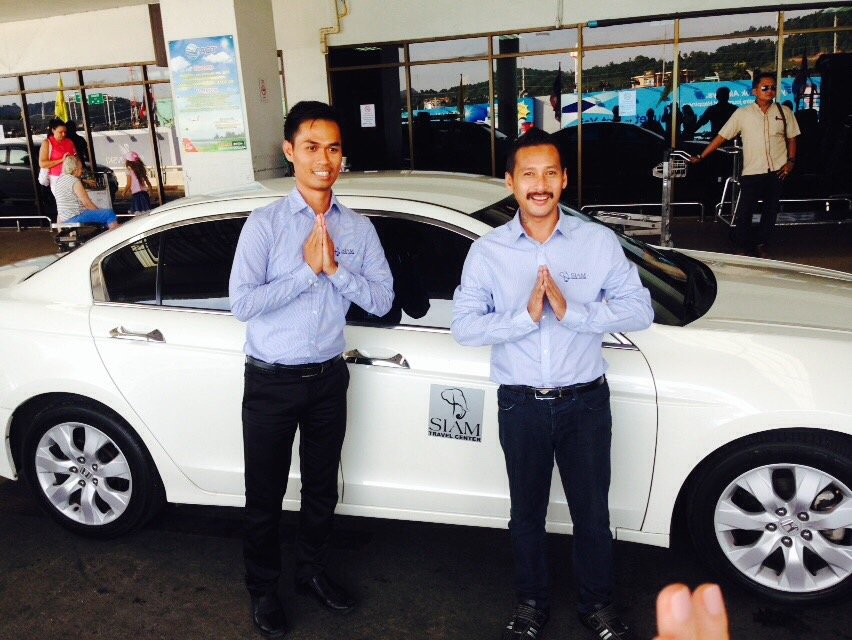 Driving in Phuket is certainly a much calmer experience than negotiating the streets of Bangkok, but even so, there are many obstacles that the relaxed pace of island life presents. Our driver expertly dealt with them all (bikes, children, road side stalls), indicated, drove at a medium speed and got us safely to our destination with no additional hairs changed from brunette to grey.
The return trip was of a similar experience and Siam Limousine even called the airline ahead of time to confirm our return flights and left a message at the hotel the evening prior to departure. Upon returning to the airport, the same representative that we met on arrival was there to see us off. He took our bags, passed through security, waited in line with us to check-in, and dropped us off at immigration. In the short video below, notice how quickly we get through security – solely because this guy knows that there are two lines and skips the long one, heading straight for the short one. When you don't like wasting time, it's great to be with someone who knows their way around.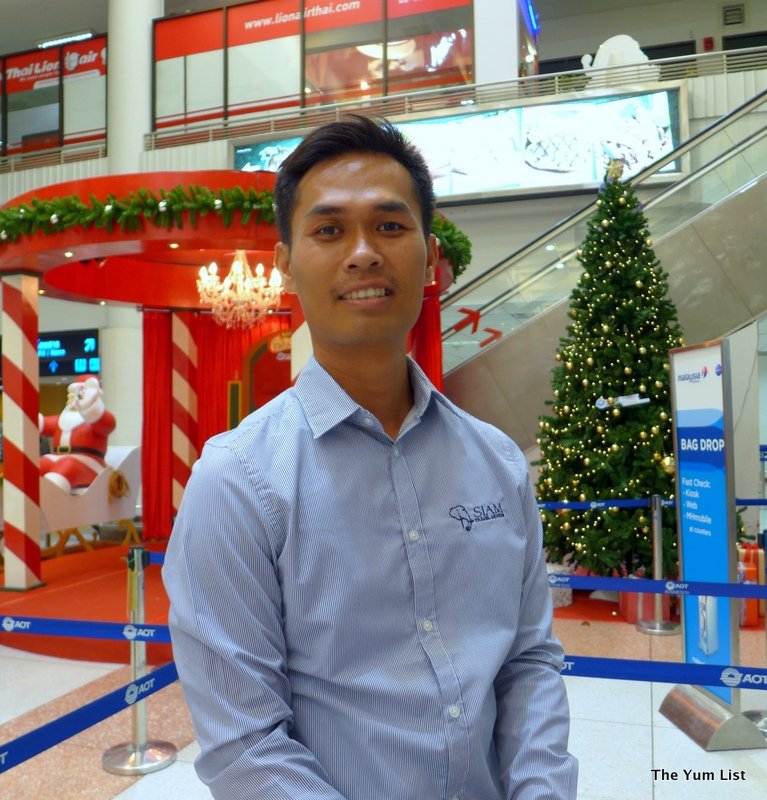 All in, we found Siam Limousine to be professional, efficient and very easy to use. We'd book them again in a heartbeat.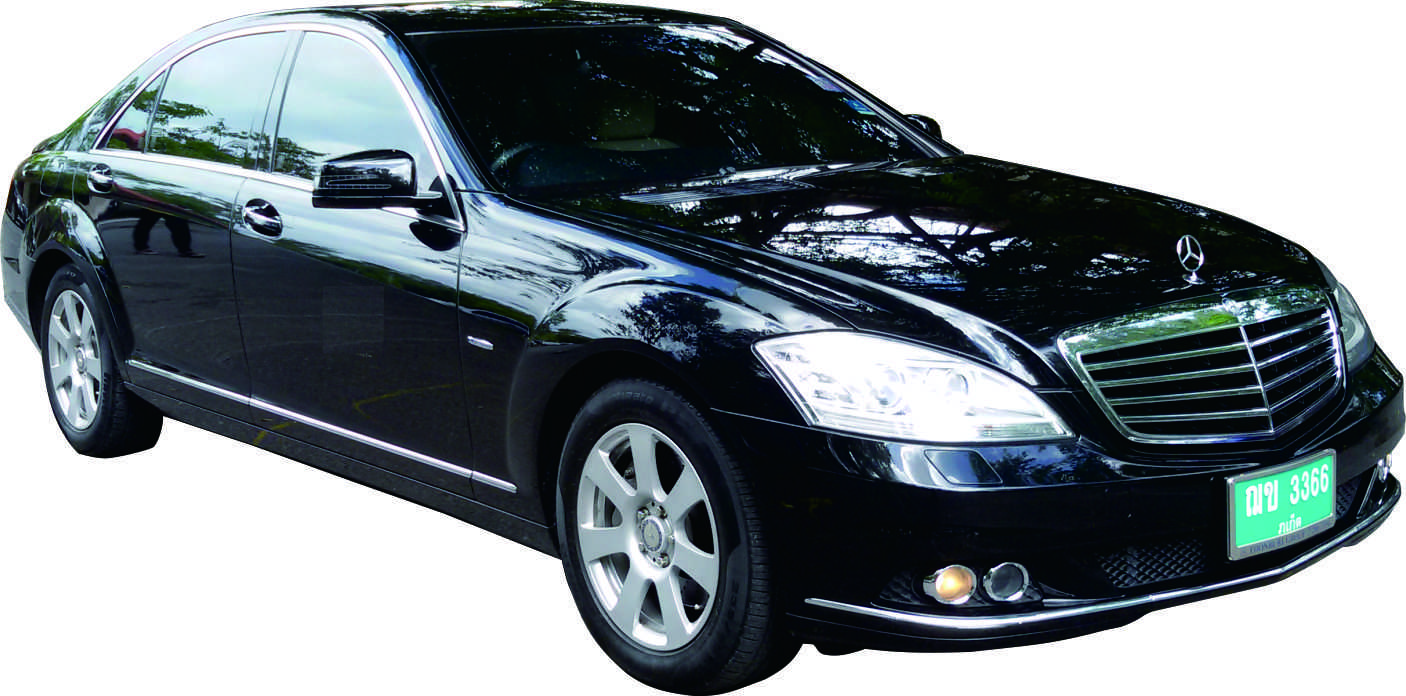 Reasons to book: clean, efficient and reliable service; a variety of vehicles to choose from; water, towels and mints in the car; excellent communication.
Siam Limousine
156/33 Moo 5
Bypass Biz Town
T. Rassada, A. Muang Phuket
Phuket 83000, Thailand
+66 (0) 76 390 699
+66 (0) 89-8744761 [24/7]
[email protected]
www.siamlimousine.com
www.siamtravelcenter.com