Words: Kirsten Durward   Photos: Monica Tindall
It doesn't seem like a year already since we last tasted cocktails at SIX, Cocktail Bar in Bangsar. We hear there are new cocktails featured every three months so perhaps we should make more regular visits to this delightful den of iniquity. SIX is always popular for after work drinks, and for those with a taste for signature cocktails, but currently Sunday is the buzzing night with a house set from a very popular DJ.  Good to know that Bangsar is still grooving while we're turning in for the night – early risers you know ;).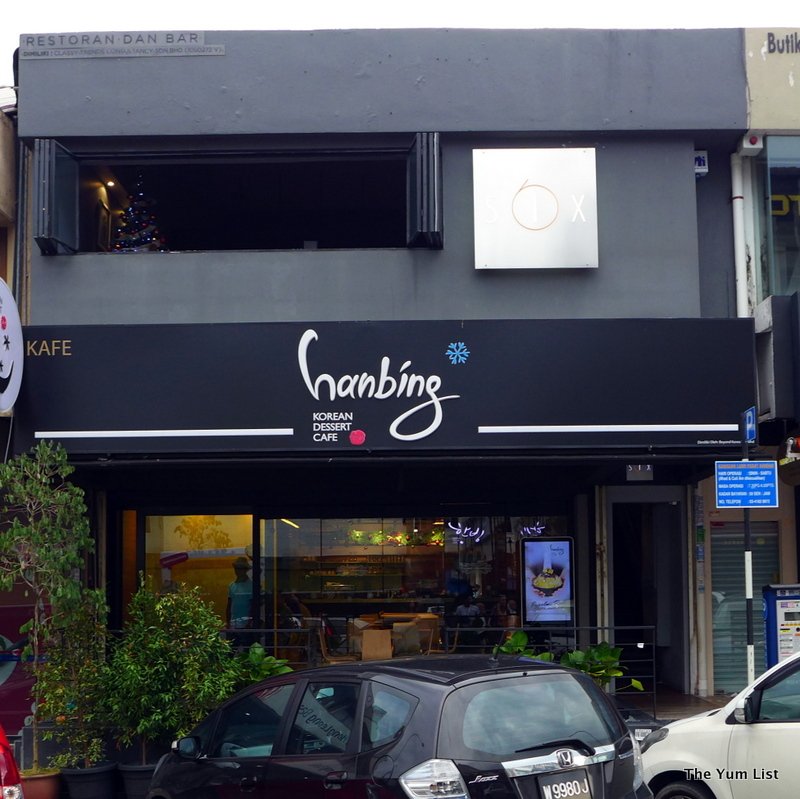 We are sure the guys have just the best time coming up with the names for the drinks, and SIX Me Baby One More Time certainly has my attention. Before tasting I already know it is going to be a favourite and wow it is. Sip through the beautifully light and silky foam to the smoothness below. Passion fruit is always a favourite for me, but this blended with lemongrass infused vodka (I just have to try to make that at home) with Chartreuse yellow and house made lemon bitters. We are warned it is be hard to stop at one and nothing could be truer. Enchanting, and addictive!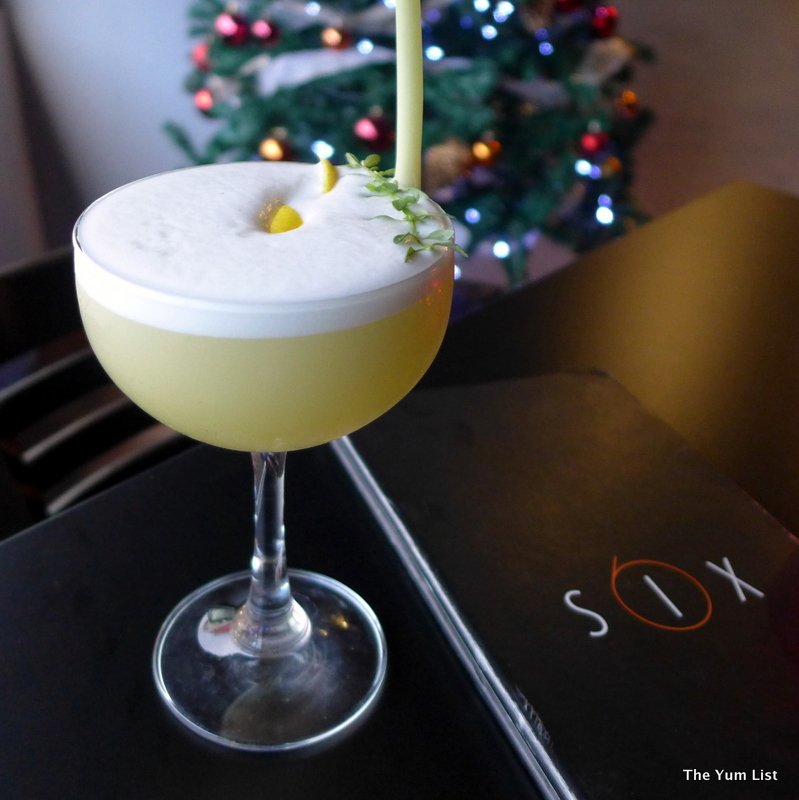 Two Point SIX Billion is a label that would entice anyone to try this drink. Witnessing the charring of the red pepper before it is freshly pureed up in front of our eyes we know that nothing in the preparation is left to chance. A frosted glass appears as if from nowhere in the tiny bar as the magic blending begins to take place. I muse that the bar at SIX may be small but it is like Dr Who's Tardis, expanding dimensionally and taking you on a ride through time and space. Once again our taste buds explode with this ingenious twist on a Mexican theme. Smoky Mezcal is enhanced with a drop of organic agave nectar before being shaken with lime and the charred red pepper puree. On tasting first the smokiness hits, then the spice, then a hint of sweetness; all wrapped up in amazing smooth texture. We are impressed by the competition standard originality and are eager to try what is next.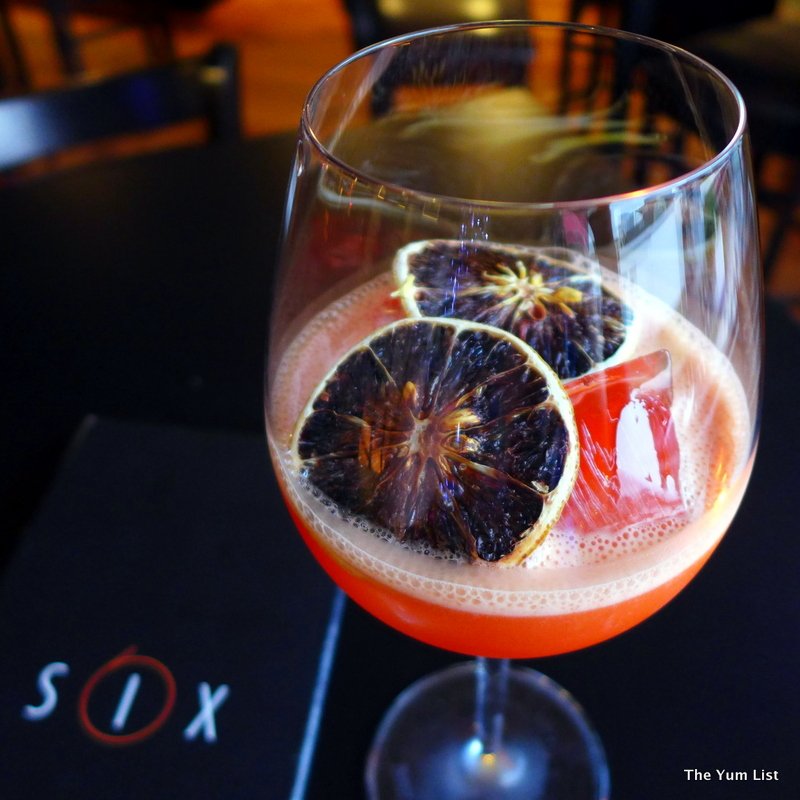 The next drink inspires a joke from the lads at the bar; 'Sally maybe 60, but this drink is good all year round!'  Sally is SIXty in February is another innovative concoction, this time very silky and creamy from the egg white. All poured over a beautifully crafted ice block, we are intrigued by the blend of rosemary infused scotch with black truffle oil, lemon and simple syrup.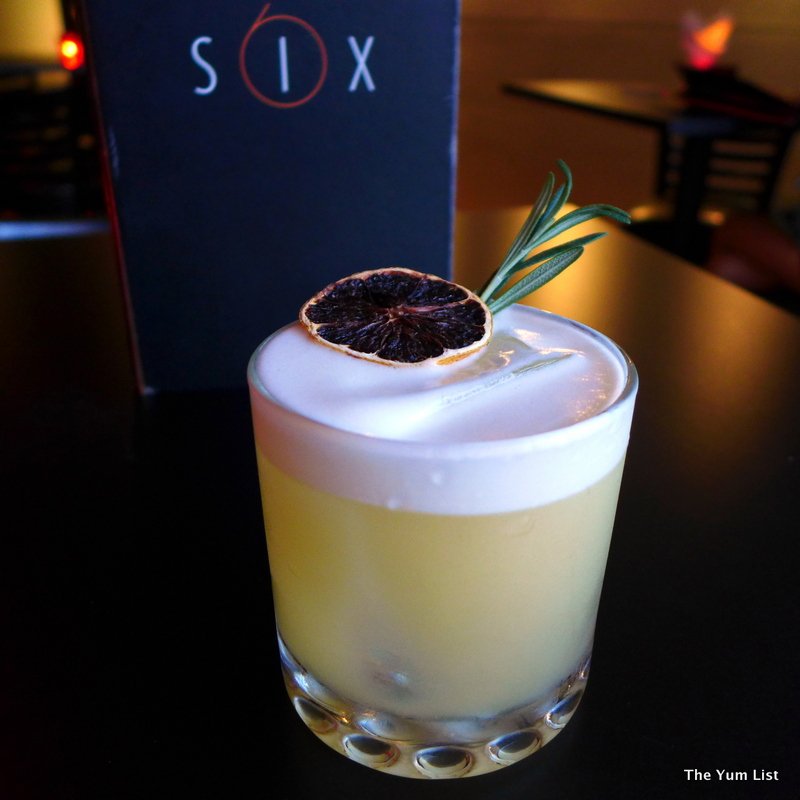 36-24-Thirty SIX used to be my measurements before I started drinking all these cocktails. Oh well, better make the most of them. And this one is a stormer. I ask you – who would think of putting black olives with white chocolate and beef bacon atop a Martini? For that is what comes up next. To enhance the dry-rich, salty-sweet notes of this beef bacon infused vodka drink, take a nibble then a good sip. Blended with lemon thyme infused vermouth, salted caramel syrup and house bitters. I have nothing to say but 'try it.'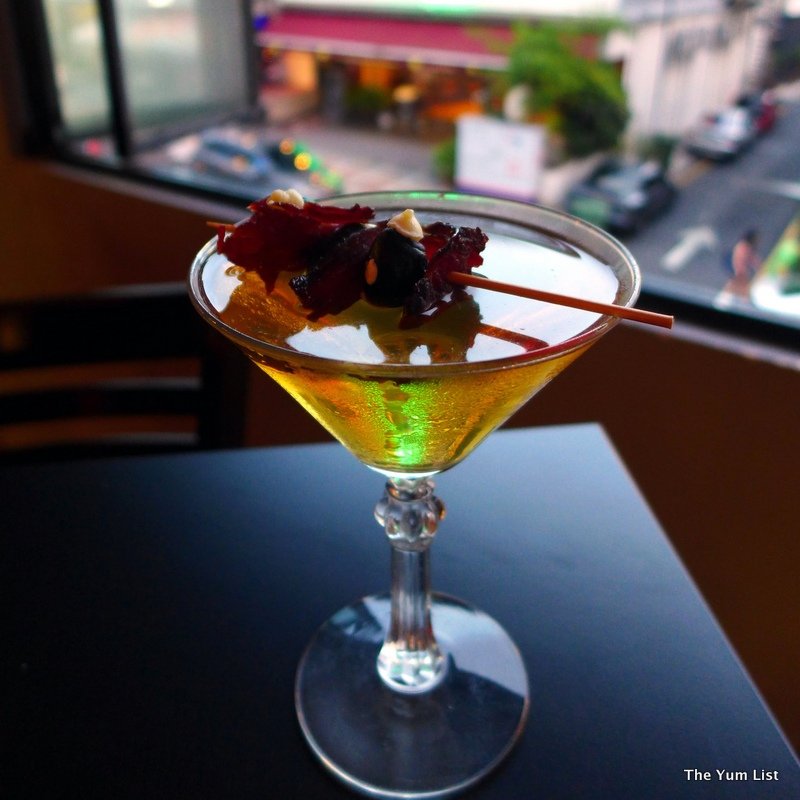 Eggnog is offered as a Christmas treat, and we mellow in its creamy lemon spice notes. Too late for you try it by the time this article is published, but you can remember it for next Chrissy.
But we are not done yet, we are invited to taste the newly invented 2 thousand SIXteen, which will be served on New Year's Eve, although without quite as much pomp, ceremony and coffee bean/hickory wood smoke as we witnessed. Monica thinks this is set to be a hit and is her favourite drink of the night. I agree that it is a great starting boost or after dinner drink with the mellow tones of Amaro coffee liqueur and the zing of tangerine and tea infused vodka. A great way to start your day, week or even your year…  (respond in comments if you remember where I stole that from!)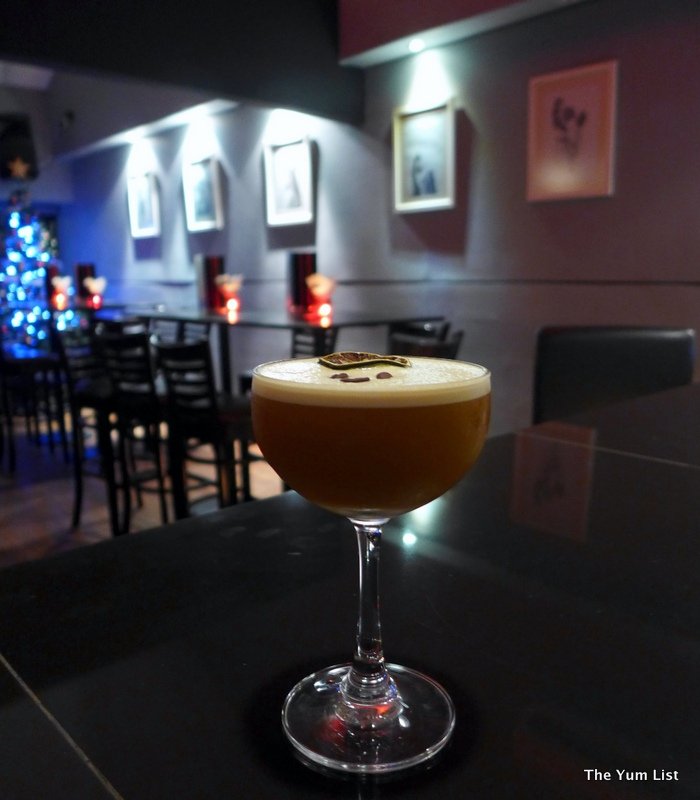 Once again we've been hosted with humour and charm at SIX and I cannot recommend the place enough to the true cocktail enthusiast or those who might like to try something a little different (although I am sure the talented crew make the classics extremely well too!) Attention to detail and true originality of flavour makes this one of the best places to drink cocktails in KL.
Reasons to visit: funky vibe, innovative cocktails; nett prices; 2 thousand SIXteen; SIX Me Baby One More Time; Two Point SIX Billion; and for the truly adventurous – 36-24-Thirty SIX.
SIX, Cocktail Bar
33A Jalan Telawi 3
Bangsar Baru
Kuala Lumpur, Malaysia
+6 03 2202 0029 or +6 012 377 9879
www.facebook.com/SIXBangsar/