I read not long ago that Malaysia is the most affordable country in the world for a 5 Star holiday. With the ringgit remaining low, and travel overseas more costly, we've been hunting down some luxury stays within the nation. Forget the extras paid in time and money on air tickets and currency exchange, stay right here and lap up the elegance and better value of some local gems.
One such property right under our noses is the meticulously restored Majestic Hotel Kuala Lumpur. Offering both a majestic and tower wing, guests can choose to luxuriate in the romance of the past, or savour the stylish design of modern day.  On two past occasions we've taken much delight in the Majestic Suites complete with claw-foot bathtub and 24-hour butler service. This round, we try out the tower wing in a Junior Suite overlooking the pool with a lush KL skyscape in the background.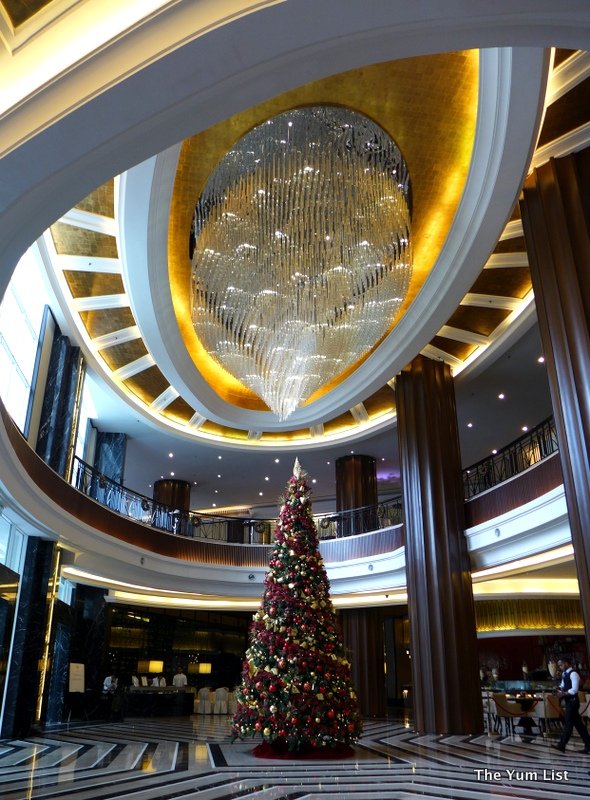 We're met by liveried doormen as we approach the entrance, our bags are quickly swept away, and we're warmly greeted by staff in cream suites. Luggage taken care of, we're free to admire the splendid lobby. Giant columns draw the eyes upwards to a spectacular chandelier. Art deco design is reflected in pronounced geometric shapes, polished chrome, jewel veneers and ornate decoration.
Check-in is swift and we're soon in our room and talking about renovating our own home again inspired by the charm of our suite. Neutral colours wash the room in different shades of warmth, and a black wooden sideboard, photo frames, chair, and four-poster bed, structure the space with bold quadrilateral shapes. The details are subtle but come together seamlessly. Carpet, marble, wallpaper, headboard, curtains, lampshades, cushions and upholstery all provide a slightly different texture and line.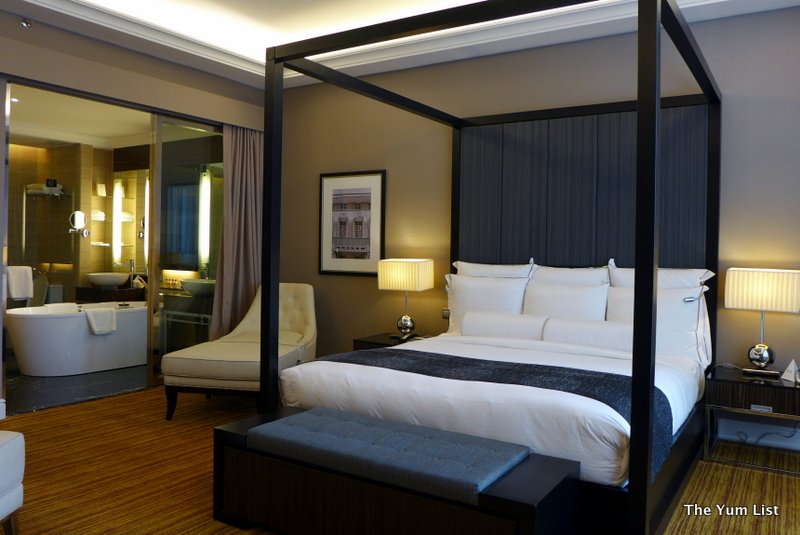 The bed is lushly dressed and one of the most comfortable we've slept in, in Kuala Lumpur. Bolster, Euro and standard pillows make deluxe headrests, and a soft mattress cover and cotton duvet means a snuggly sleep.
The glass-enclosed bathroom expands the space with its transparent walls, however those looking for privacy can draw the curtains. Twin sinks, a rain shower and freestanding bathtub are much appreciated. Bath salts encourage a soak, and a television mounted on the wall in front of the tub could encourage an even longer dip.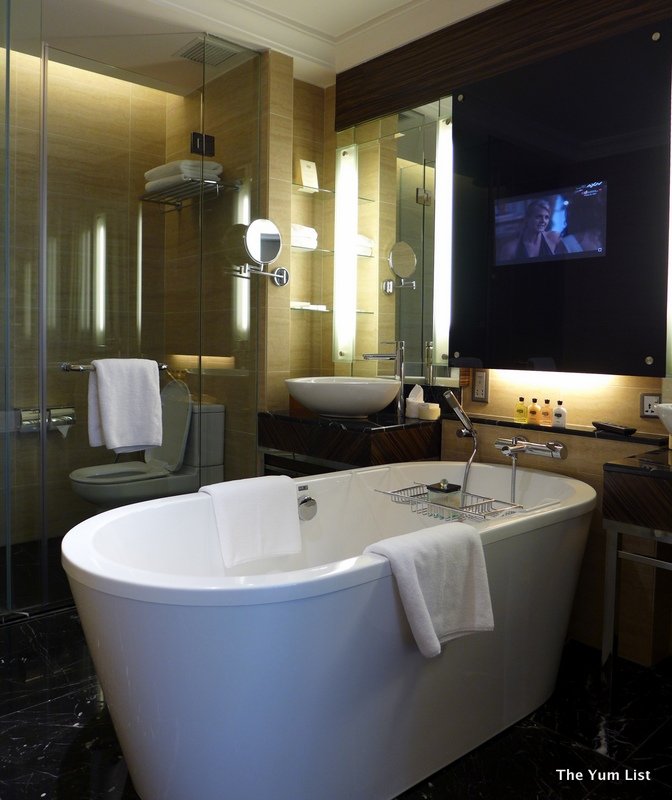 The room is spacious and a peaceful haven in the bustling city of KL. There's lots to explore in the hotel however so we do make an effort to get out.
The gym on the fourth floor has a good range of quality cardio and strength equipment and a rare find it seems in the city is fully functioning screens and provision of working headphones. The health club overlooks the pool, which is tastefully sided with sun chairs and umbrellas. The spa provides further wellness benefits and a package here is one of the best spa experiences in Malaysia.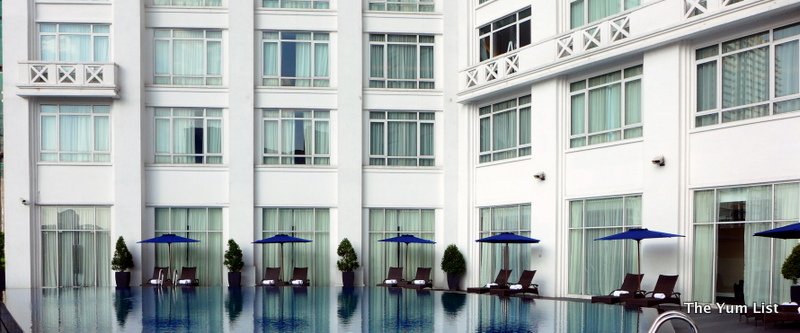 The two main food and beverage outlets are the all-day-dining buffet style restaurant, Contango, and the British and Hainanese inspired Colonial Café.  Most packages include breakfast at Contango where a smorgasbord of eastern and western goodies is supported by live cooking stations. Colonial Café is worth a visit for an elegant lunch or dinner, or lavish afternoon tea. For something extra special though, a meal in the Orchid Conservatory is unforgettable.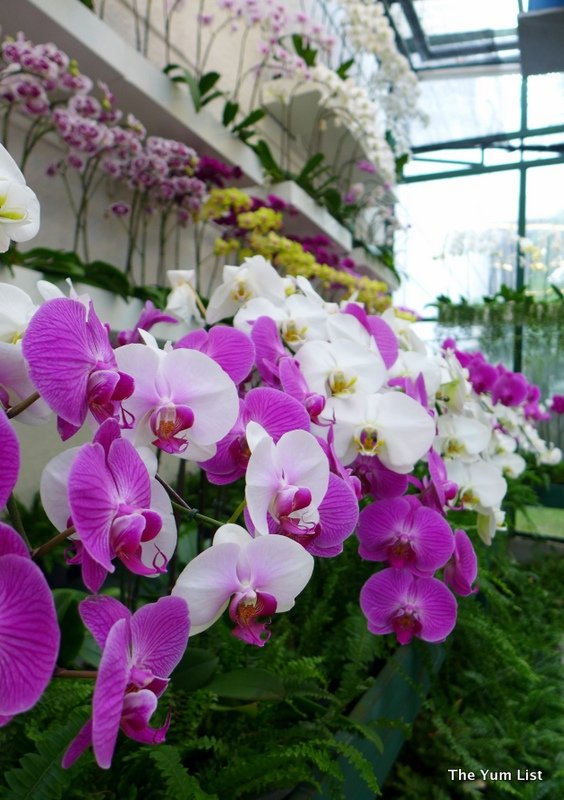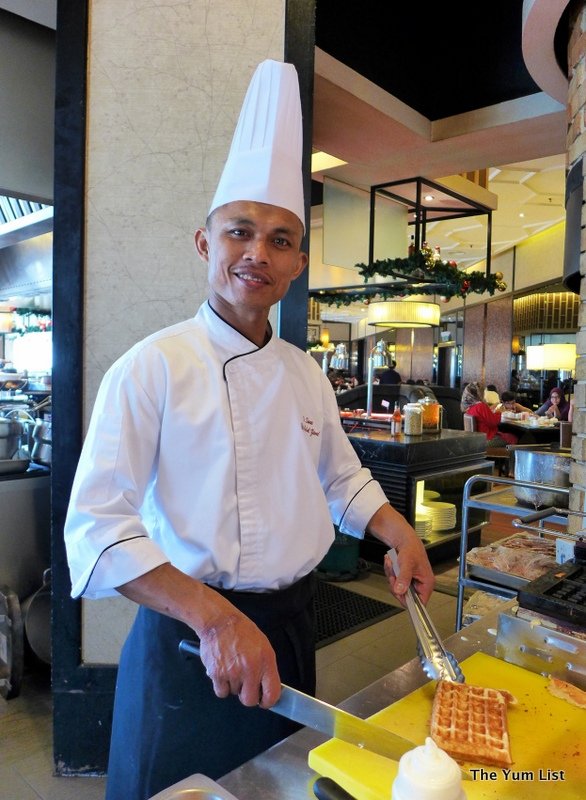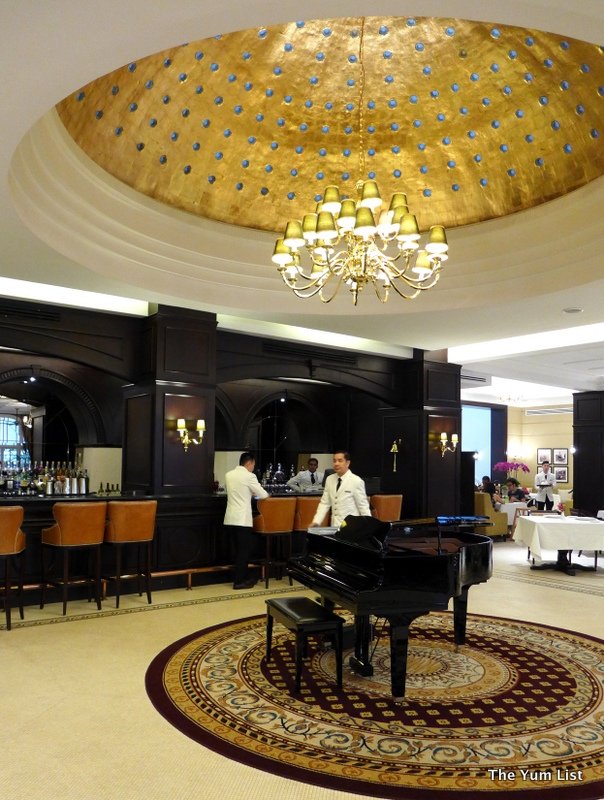 Found in a separate building and one of our most beloved places to play is the Smokehouse. Johnnie the barman serves up some classic cocktails here and there's a separate card room, smoking lounge, private dining room, black and white cinema and men's grooming salon.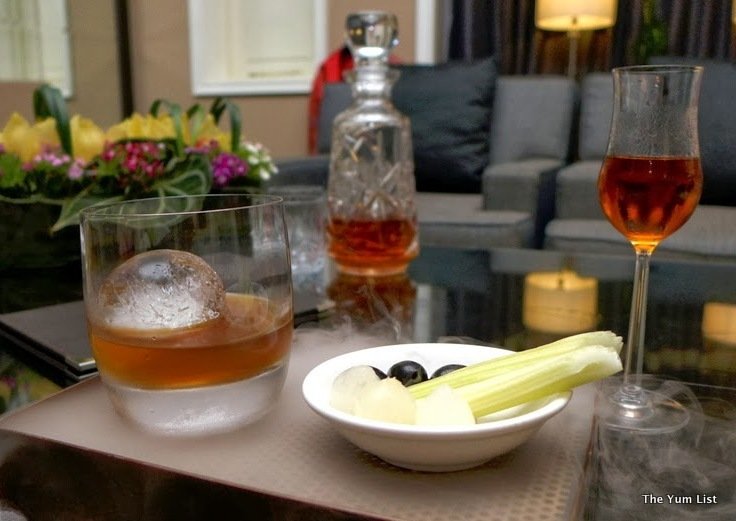 The Majestic Hotel Kuala Lumpur has a number of offers running throughout the year and many involve inclusion of extra benefits and even free nights for Malaysian residents. Check out their webpage for the latest deals.
Reasons to visit: beautifully restored colonial building, gracious service, 5 star experience, afternoon tea in the Orchid Room.
The Majestic Kuala Lumpur
5 Jalan Sultan Hishamuddin
50000 Kuala Lumpur
Malaysia
www.majestickl.com
+6 03 2785 8000
[email protected]
[email protected]