The older I become, the more I set out to avoid complications. Things that may have once been viewed as adventures in my youth have long lost their fun, and since turned into downright annoyances. One such displeasure is sifting through the parade of scammers, touts and overpriced transport services in an airport to find a legitimate transfer business. I'm now in the routine of having a pick-up service reserved ahead of time so that any travel, business or pleasure, gets off to a smooth start. And that service when in Bali is always Asia World Indonesia.
An airport transfer with this company goes beyond the usual shuttle from the airport to the hotel, stepping it up a considerable notch by providing both a driver and a butler. Uniformed and waiting at the pick-up location, the butler holds our name board and communicates with the driver as soon as we arrive so that our exit from the terminal meets seamlessly with the Asia World Indonesia vehicle gliding up to the curb.
Luggage whisked away, we're at liberty to chat with our butler and get acquainted as we're seated in the car. Cold water and moist towel are much appreciated after the flight, as too is the meticulously clean and fresh smelling car interior. Air-con is already on and we're guided to adjust the vents as necessary. Comforts taken care of, we pull out from the airport and confirm our schedule on the move.
Unlike many transfers, Asia World Indonesia customizes services to individual clients. We'd like to take advantage of a lunch stop on the way to our resort, which is a near two-hour drive away (the resort that is, not the restaurant). Not a problem! We hand the caring duo the desired address and pretty soon they've dropped us off for an hour's lunch break. But, it's not just a drop-off. Our butler escorts us to the restaurant, introduces himself to the manager, takes down necessary phone numbers and makes a plan of time and location to reconvene.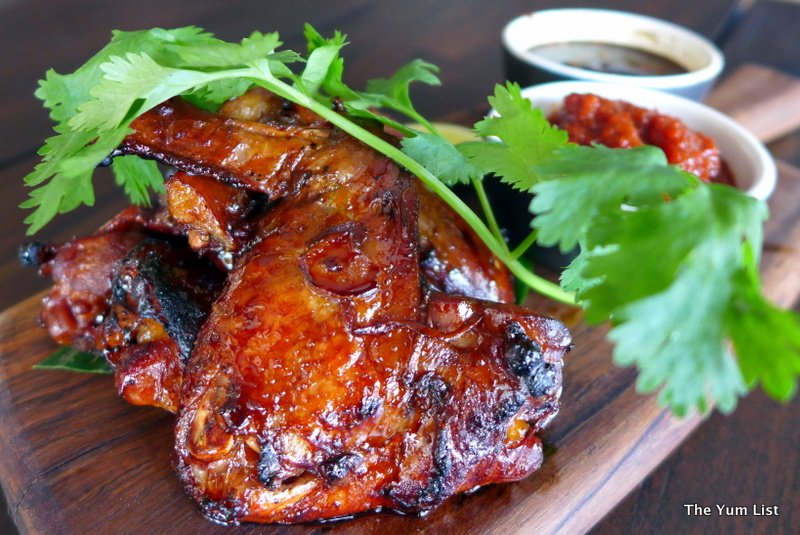 On the road again, our butler quizzes us on the food – type of cuisine, best dishes and price range. He's taking notes, adding to his bank of knowledge to keep on hand for future guests. This is the longer leg of the drive: 90 minutes now to reach our final destination for today. This is where Asia World Indonesia is given a chance to shine.
The driver coasts along at a medium speed, negotiating the many obstacles on the route, with skill and safety. Communities are preparing for an upcoming celebration along the sides of the narrow roads and this provides much stimulation for conversation. Our butler is an encyclopaedia of facts and wisdom. By the time we reach our hotel we feel as though we've just come off an enlightening tour, complete with cultural and historical guide. This is not the usual airport transfer service.
Just as we experienced at the restaurant, arrival to the hotel is not a mere stop at the lobby and leave the bags by the curb. Again our butler chaperones us to the lobby, sees that we're checked in and leaves us with the company card for any future needs.
It's been a tip-top service from start to finish, and one that assisted us in making the most of every precious holiday minute.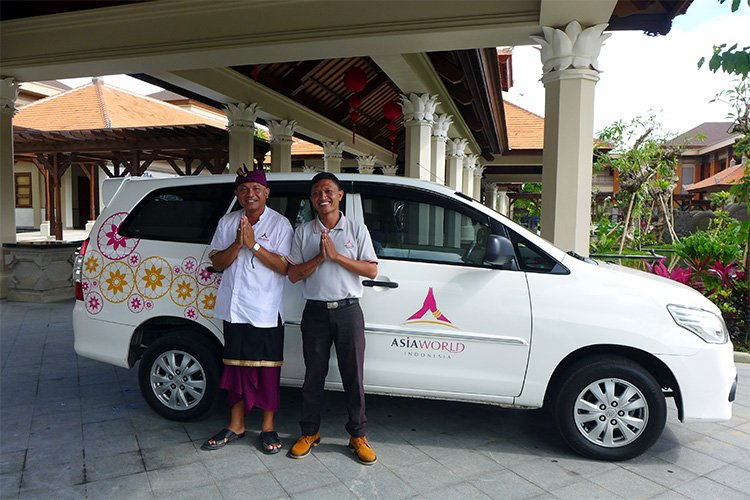 Reasons to book: professional service; quality vehicle provided with both butler and driver; a common airport transfer transformed into an informative and enjoyable pat of a holiday.
Asia World Indonesia
Jl Bypass Ngurah Rai 620
Denpasar 80228
Indonesia
+62 (361) 722188
[email protected]