Words: Sarah & Ross Jones
Within the past few years, the craft beer market has exploded in Malaysia. Without going on too much of a hunt, KL beer lovers can find craft brews from Australia, Scotland, Japan, and the US at various venues around the city. There are now bottle shops, bars, and even supermarkets that carry very familiar labels beyond our local favorites (no names mentioned!).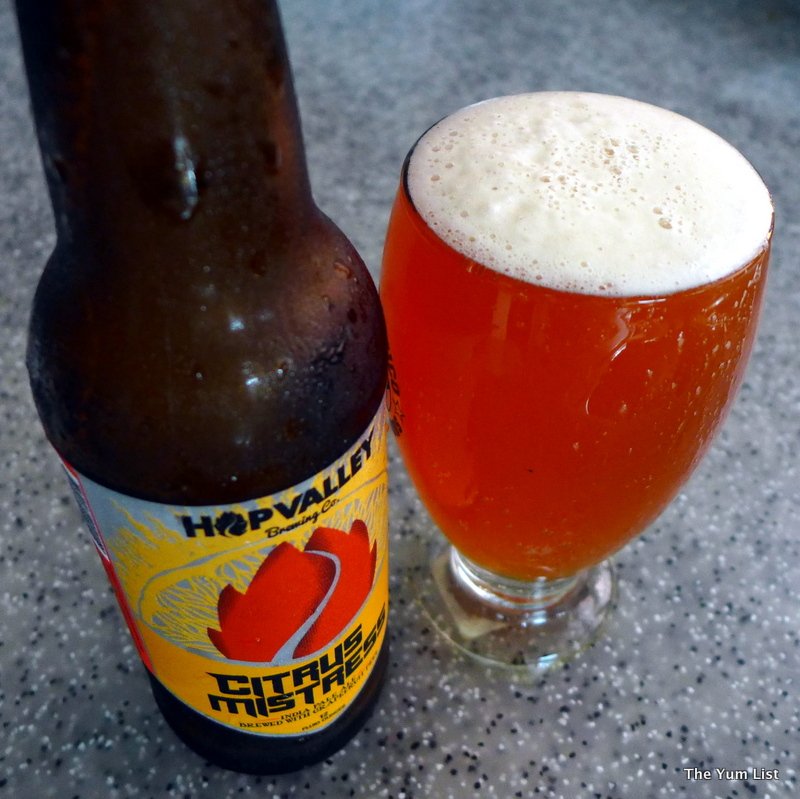 Now, with even less effort, the beer connoisseur can order beer online, and have it delivered to their door. Even better, this is offered from a reliable old Yum List friend, WineTalk. The wine delivery service has expanded their range to still include all things grape-y and now add a great selection of things hopp-y.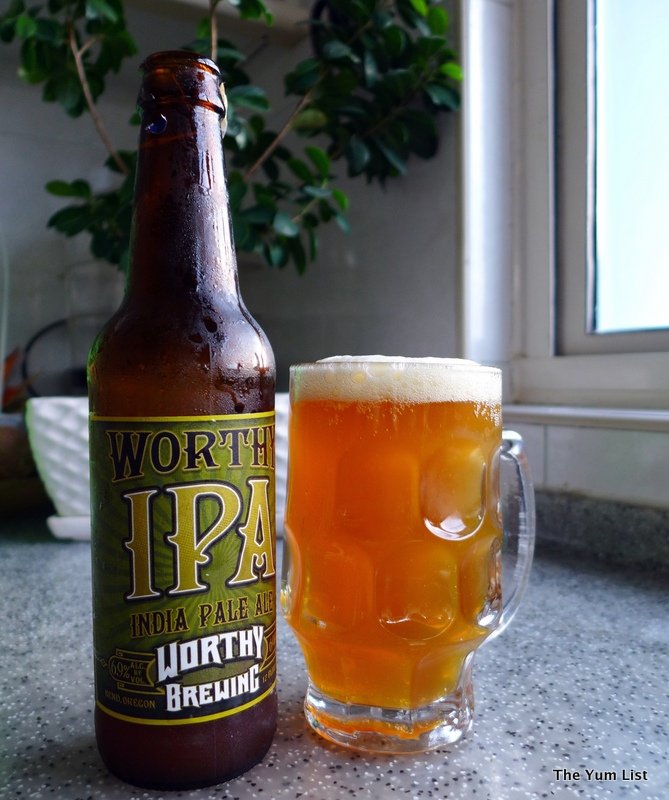 The world was once divided between the wine people and the beer people. The wine people quaffed, using words like "bouquet, varietal, terroir, and vintner" and acronyms like "DOC," and "AVA."  It seems that the beer people after years of being deemed the "common folk" have demanded the same complexities for their beverage of choice. They now use "style, hoppiness, gravity" and also have great acronyms like "ABV" and "IBU."  Now this all may sound very complex and segregated, but both parties have great respect for each other. (We'll talk about the Scotch people in another (longer) post-they're a very peaty bunch). For those of us that enjoy both wine and beer, WineTalk has done a great job bridging the divide.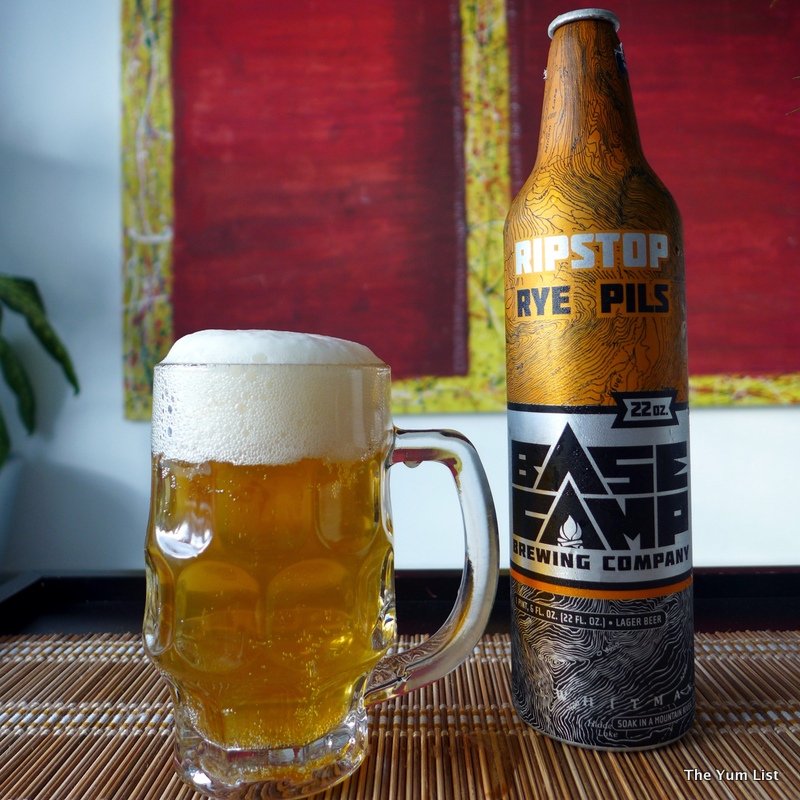 Craft beer, by definition, is a beer that is brewed in smaller batches and is often brewed using a particular style, whether it be a lighter style (pilsner, lager etc.) a medium style (pale ale, India Pale Ale etc.) or a heavier/darker style (stout, porter). Craft brews have also dominated less known styles like flavored beers, and rural styles originally brewed in farms, like saison and unfiltered ales. Each of these styles brings distinct flavor that is highly personal to beer lovers.
WineTalk introduced their beer service late last year with small announcements on social media and this year introduced it more formally with an event held at La Bodega (Jalan Telawi, Bangsar) on 23rd of January. This tasting event offered ten beers from the US state of Oregon and a variety of tapas from La Bodega. The resident sommelier of WineTalk, David Stephan, poured beers and talked tasters through the variety of styles offered, bringing his in depth knowledge of flavors to craft beer. He provided drinkers with a variety of styles from light, like the Hop Valley, "Double D," blonde ale, and working to a heavier dark style of beer like the Alameda "Black Bear" stout. He took particular notice of the India Pale Ale style (IPA), offering four of these (Hop Valley "Citrus Mistress," Worthy IPA, Alameda "Yellow Wolf" IPA, and the Caldera "Hopportunity Knocks"). IPAs are particularly revered by craft beer lovers due to their intense flavor of hops and the variety of flavor that different breweries create with this single style of beer.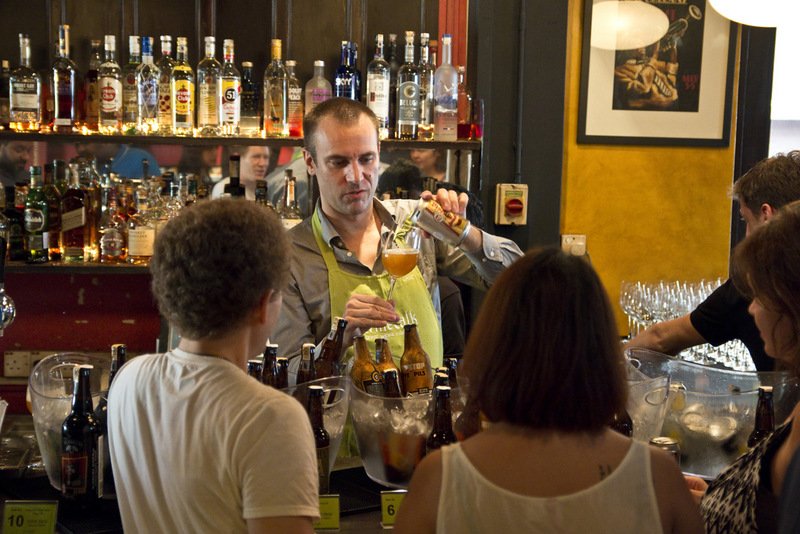 All of these beers were accompanied by Spanish style tapas from La Bodega (thankfully, food was served due to the flow of excellent beer.) The Spanish style tapas: tortilla espaňola, croquetas, ensaladilla, Moroccan chicken, and patatas bravas paired nicely as sophisticated bars snacks for sophisticated beer. It should be noted that the event had a partnership with Uber to make sure that participants had a trouble-free ride home.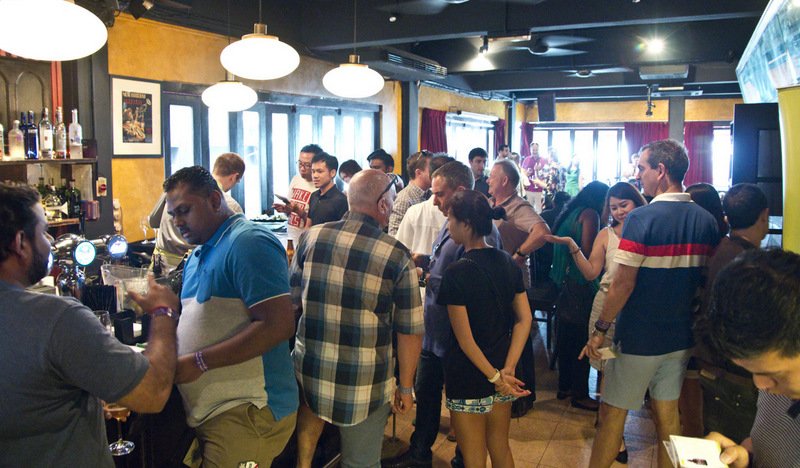 So, the bottom line of this Yum List post: WineTalk is bringing a great variety (beyond the 10 Oregon beers) of craft brew to KL. They have these available to order on their website and also have mixer packs available to try a variety of styles if you are new to craft beer. Also, keep an eye out for upcoming tasting events from WineTalk. They are a great opportunity to socialize, chat about wine or beer, and buy delicious wines and beers at a great deal. The price on this particular event was RM120, and included small plates and enough libation to keep one conversational for quite a while.
The next wine event will be Saturday, March 5th, at 4pm in La Bodega, BSC. For details of online purchases and the next event visit www.winetalk.com.my