Running a number of top restaurants in Bali, the development of positive relationships with local farmers is essential. Chef Will Meyrick, creator of the famed Sarong, Mama San and Tiger Palm, plays to his strengths in his 2015 opening, Hujan Locale. Combining his connections with core producers on the island and his passion and knowledge of Asian cuisine, the honouring of ties with people and nature comes to a crescendo in what has quickly garnered a firm place on 'must visit' lists for Ubud.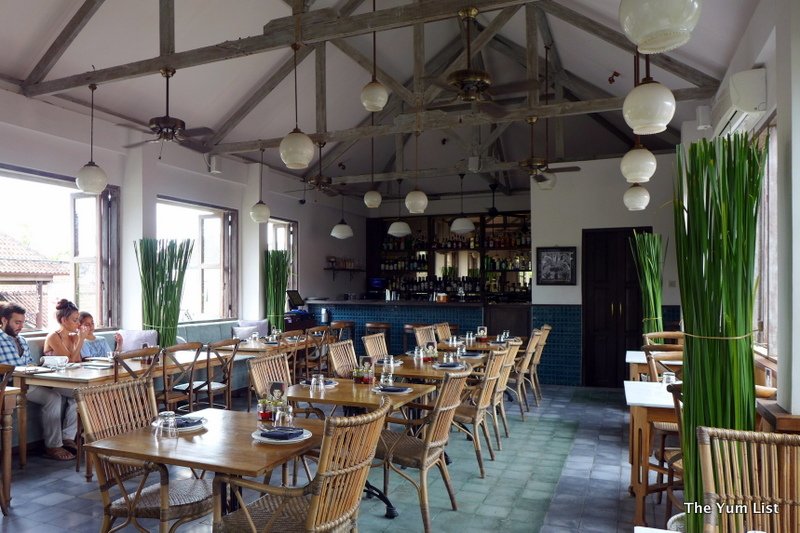 Fostering relationships with local farmers and utilizing their ingredients brings good fortune, prosperity and harvest, epitomizing the use of the name Hujan – meaning rain in the Indonesian language. Not only do dishes celebrate local produce, but they too respect the visiting wellness community and the increasing demand for gluten-free items – in fact, there's an entire menu promising none of the allergan, and an excellent selection of vegetarian dishes too.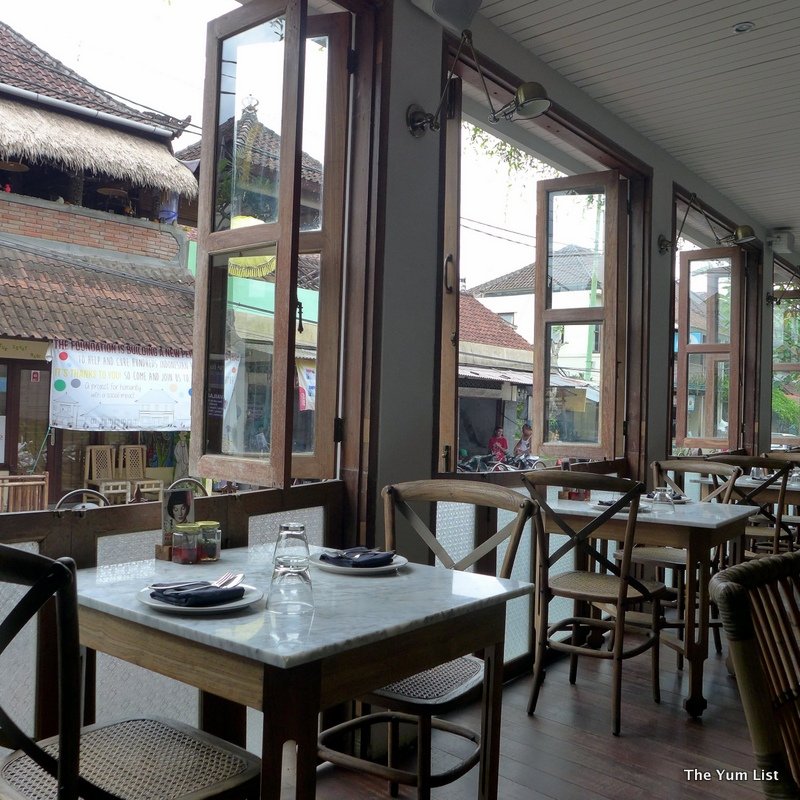 The celebration of local transcends the food menu and carries over to drinks as well. Pala (nutmeg) was once a valuable commodity traded by Muslim sailors and later the Dutch. The team at Hujan Locale makes their own nutmeg jam and this is a key ingredient in their Pala Margarita (95k). Combined with the traditional bases of tequila, triple sec, lemon juice and rimmed with rock salt, nutmeg plays a subtle role gifting the libation with a hint of intrigue.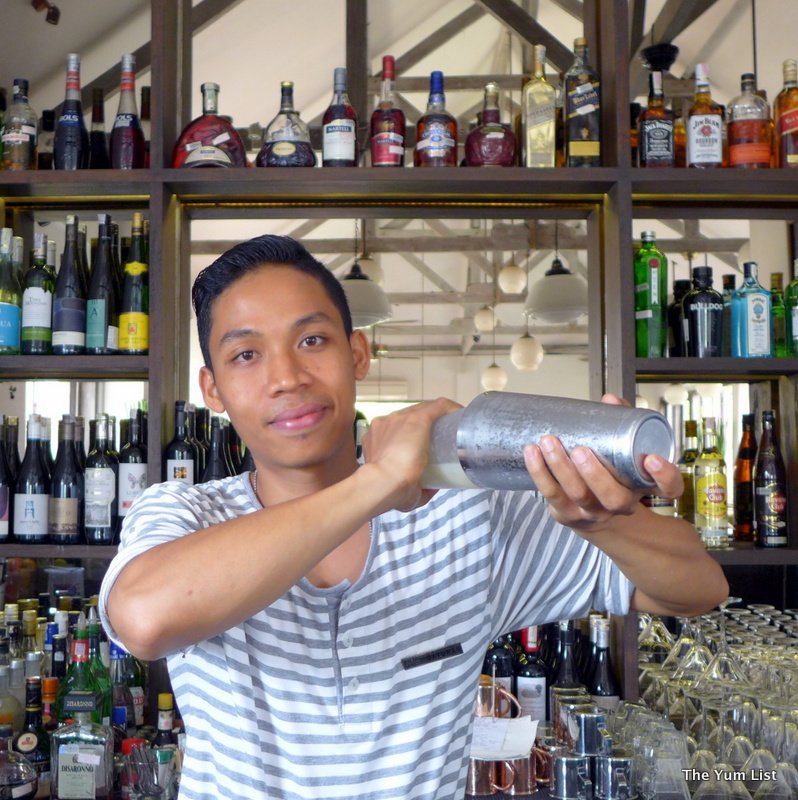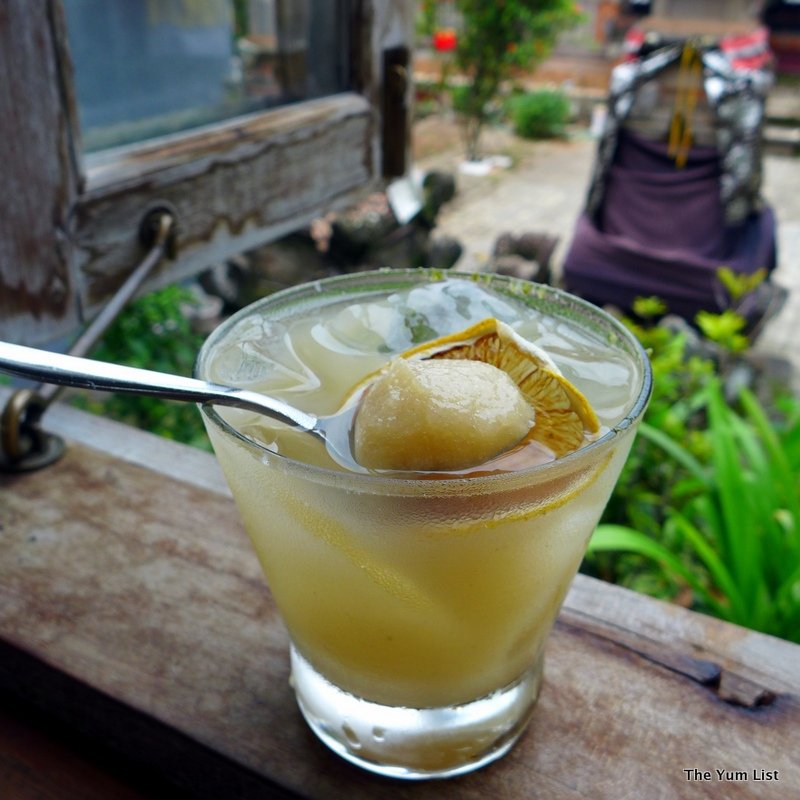 Brem, a Balinese black sticky rice spirit, forms the base of the Brem Negroni (95k). Partnered with gin and Campari it's just as strong (and delicious) as its native cousin.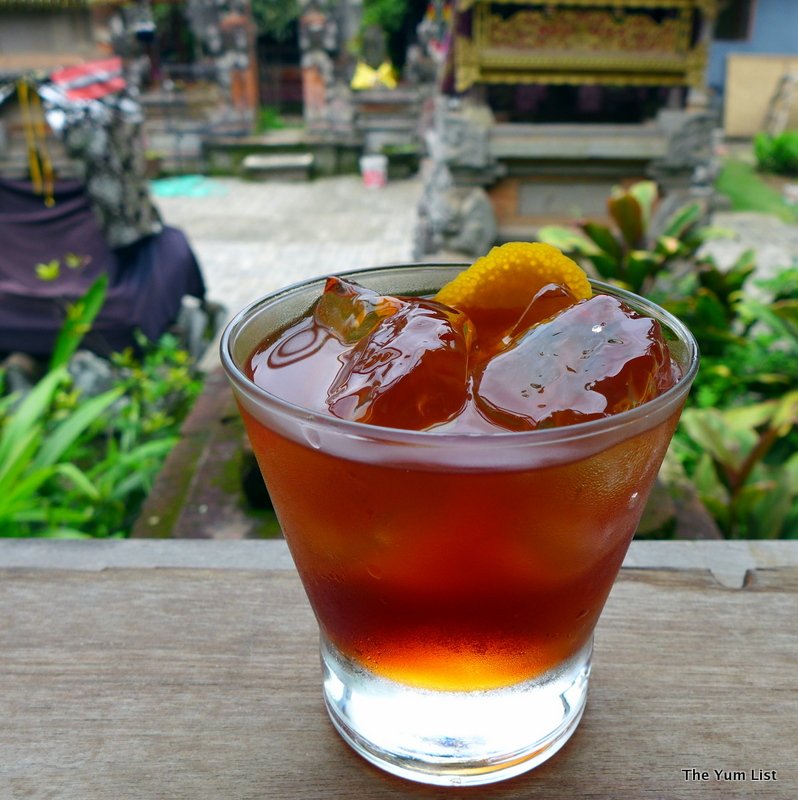 I'm lured by the knowledge that the kitchen crew also makes its own carrot soda (must be healthy right), so Carrot Swizzel (95k) is the third cocktail ordered. Vodka, lemon, vanilla, chili and Thai basil are mixed with the signature soda and teamed up with carrot candy.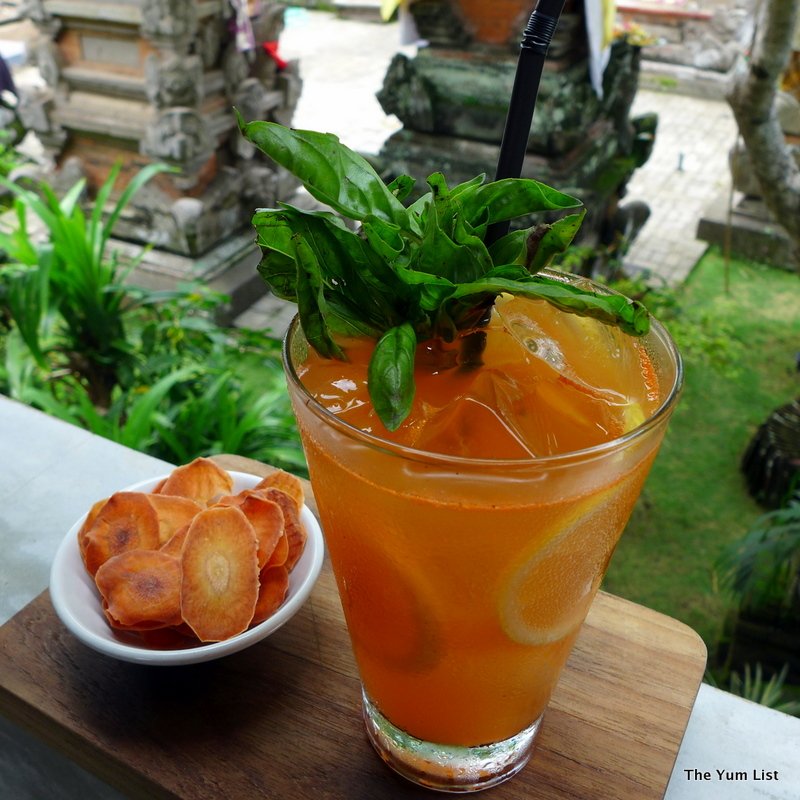 To be fair to our tee-totalling buddies we try a non-alcoholic beverage too, the Coco Lychee Crush. Lychee is grown just up the road (we passed the township famous for it on our way into Ubud), and unites with lemon juice and coconut milk to form an enticing tropical beverage.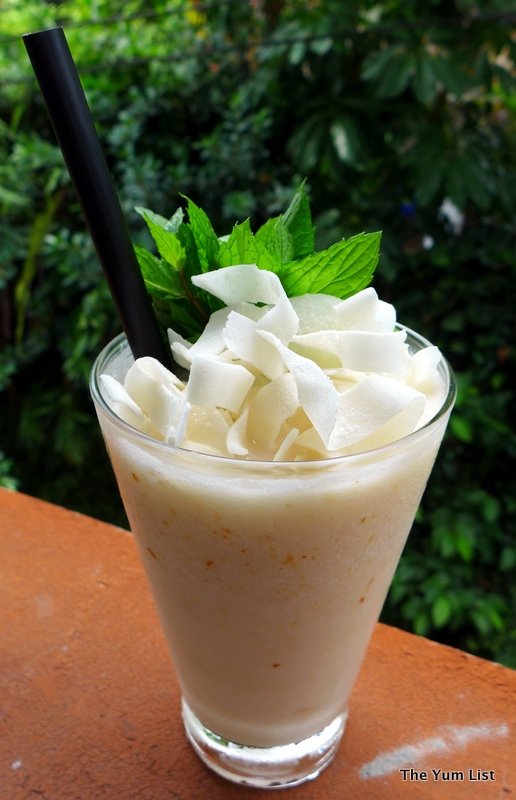 Word on the street has it that Hujan Locale's Artisan Long Pizzas are something worth dieting for. Our ever-so-helpful and enthusiastic waiter's eyes light up when he tells us of the ham pizza (110k): we can't not order it. Black smoked ham is married with mozzarella, basil and chili flakes atop a thin crispy base. It's proof that simple is often the best (and yes, worth saving some calories for).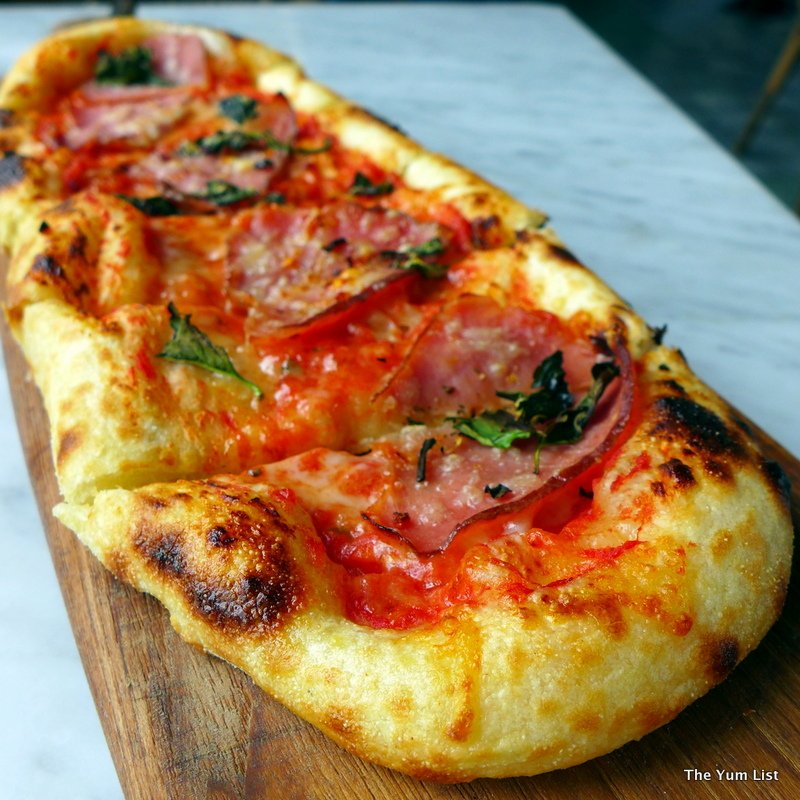 Crispy Squid (90k) apparently is a best-selling starter, and it comes with one of my Asian addictions – ginger flower. Local squid is marinated with the flower, lemongrass and other spices to produce a wonderfully fragrant dish. House made chili jam adds a strapping kick to the side. Not a drop of oil is evident on the squid, a sign that it has been quickly fried at high temperatures. Although hubby is aversive to spice, he's gobbling these down like there's no tomorrow all the time moaning sweet endearments.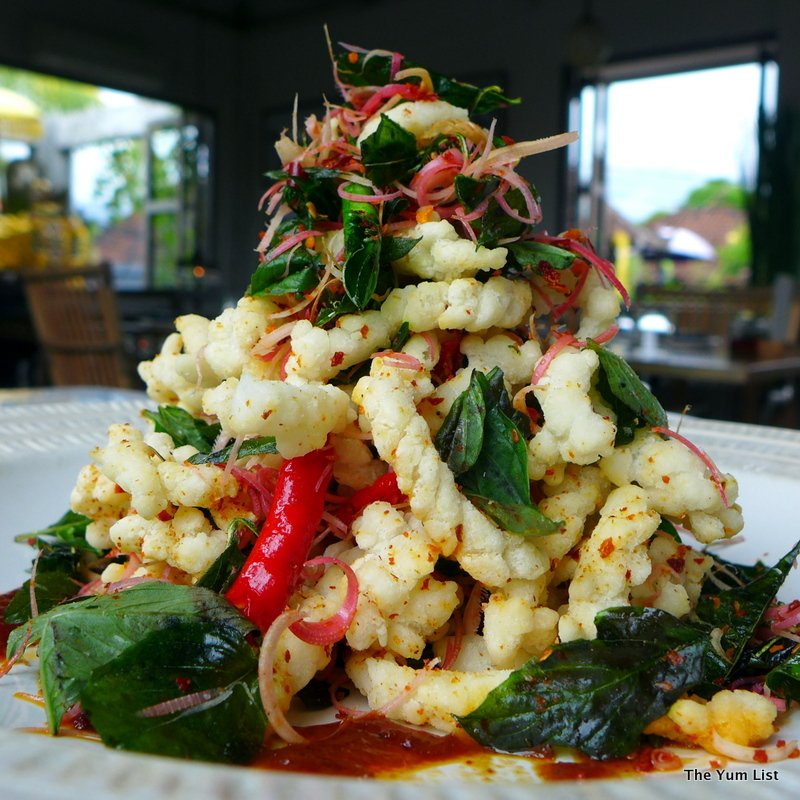 Bebek Goreng Madura (150k) is another favourite. Crispy duck from the island of Madura is served with mango sambal, hijau ikan asin manis (salted caramelized anchovies), green mango salad, and lemon basil. Shredded coconut is fried with turmeric and other spices forming a tasty floss on top, and the duck, encased in a brittle shell, is sublimely succulent within.
The whole fish we're told are popular orders and if we want to go with the trend we have a choice between a Malaysian inspired recipe or one from Sulawesi (200k). We take the latter and find ourselves with a salt baked flaky moist barramundi. It's grilled and accompanied by green beans and sambal dabu dabu (red and green tomato, chili, lemongrass, onions, shallots and oil). Kalamansi lime, also originating from Sulawesi, adds a crisp citrus highlight. Yum!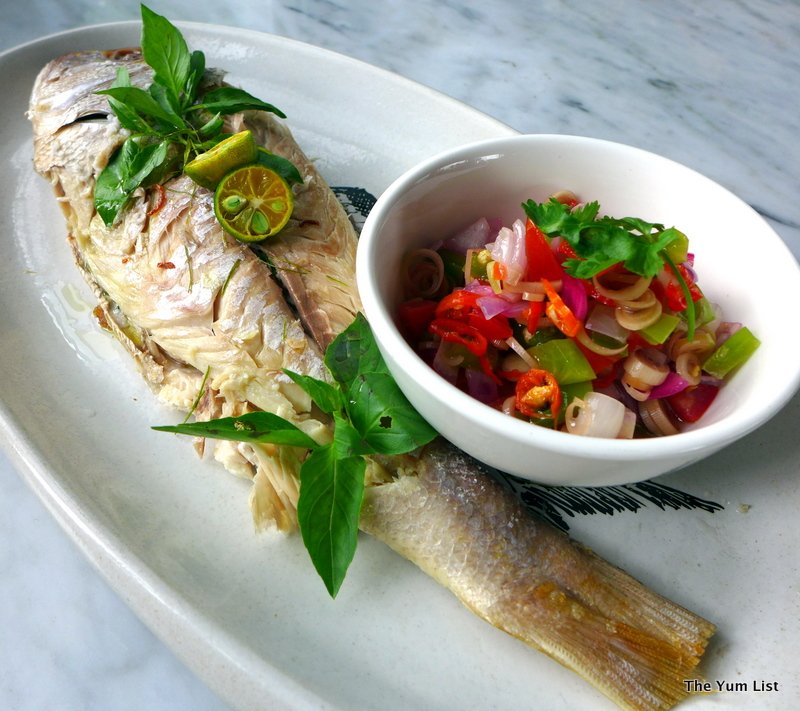 Nasi Kuning (20k) makes a delicious side. Rice coloured with turmeric and cooked in coconut milk is flavoursome enough to be eaten alone. The gentle sapor however, also plays a supportive role to the mains, smoothing out some of the punch of the chilies.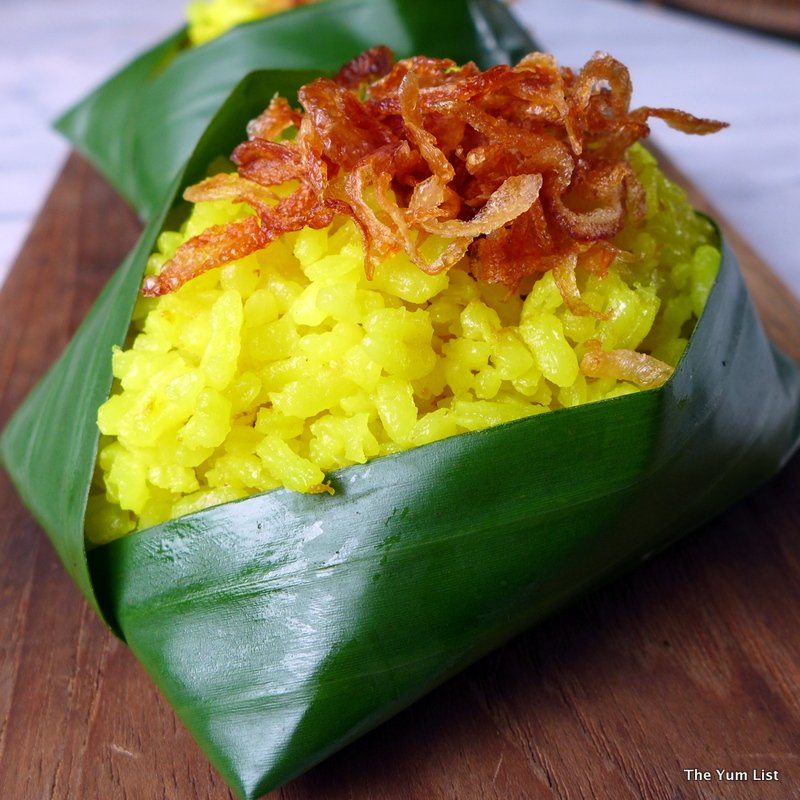 Our professional, friendly and patient waiter has not led us astray so far so we stick with his recommendation for dessert (60k). Coconut and condensed milk ice cream is served in a half coconut bowl along with roasted coconut, sesame seeds, sticky rice, fresh coconut, candied coconut, a few corn kernels and peanuts. OMG! If there is a dessert heaven, it's here. Right. In. The. Centre. Of. This. Bowl!
From Aceh's Sumatran Highlands we end with the famous Gayo Coffee (42k) in a piccolo, and a Kintamani bean in a Cappuccino (38k) – a superb local ending to a stellar afternoon.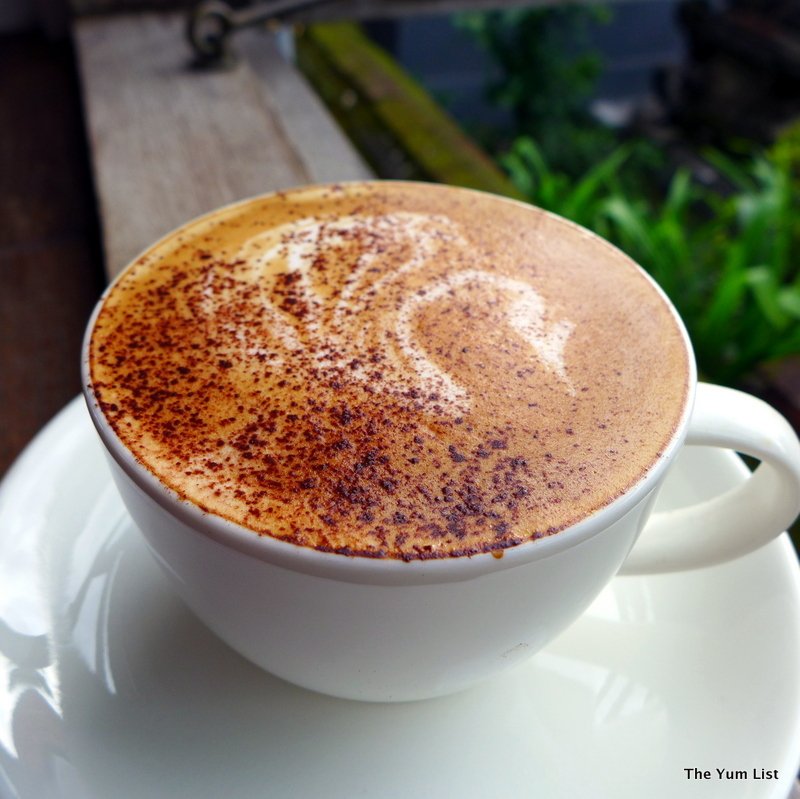 Reasons to visit: it's difficult to narrow it down to just a few select 'must tries' – honestly if you ordered anything that we've featured here today your taste buds would thank you; if I must direct however, be sure to order an artisan pizza, crispy squid, Madura duck and, the coconut and condensed milk ice cream.
Hujan Locale
Jalan Sri Wedari 5
Ubud, Bali, Indonesia
+62 813-3972-0306
http://hujanlocale.com/
Open noon until 11pm