Padma Resort Ubud's signature restaurant is located on the top floor of the luxury resort. Spectacular panoramas of the valley below and lush encircling forest set an incredible scene, making even the most dedicated of late night diners (hubby included) to arrive before sunset to soak up nature's breathtaking wonder.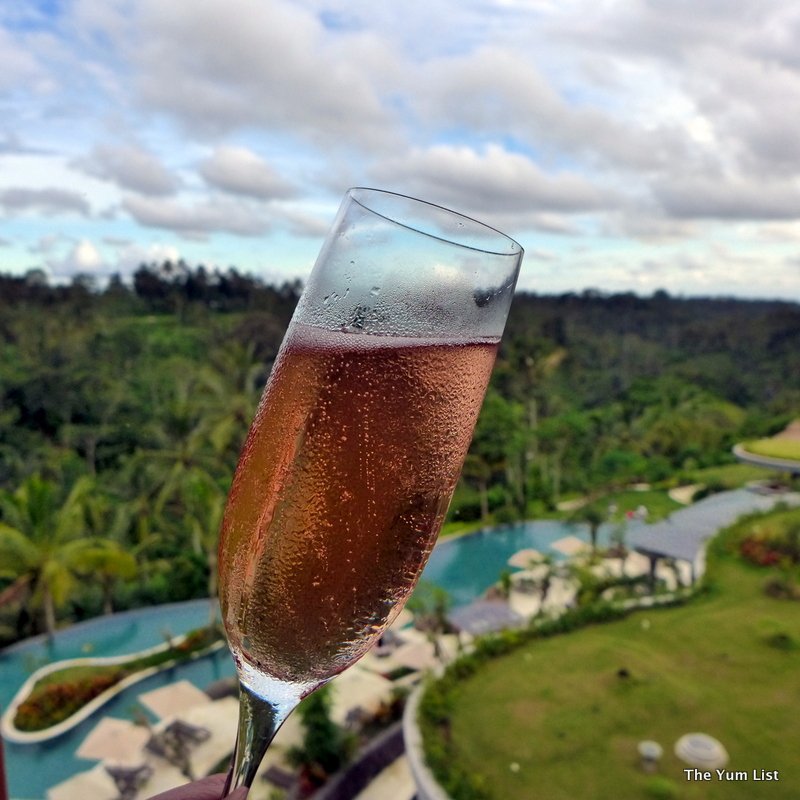 An amuse bouche of mozzarella, tomato and a light pesto sauce does its job and opens our appetites for the rest of the meal.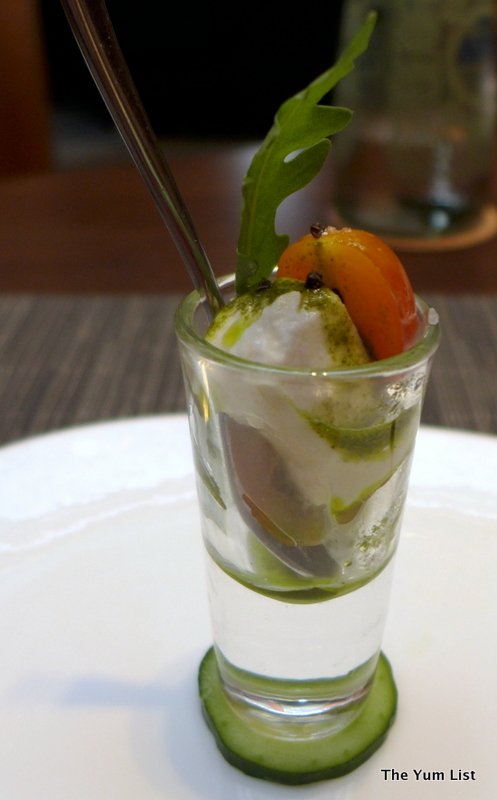 Pumpkin Volute (80k) is a thick creamy soup with shredded fried crabmeat and pistachios on top. The crustacean gives an Asian touch with its distinctive fishy flavour, and fresh basil leaves reminds us of the soups European origins.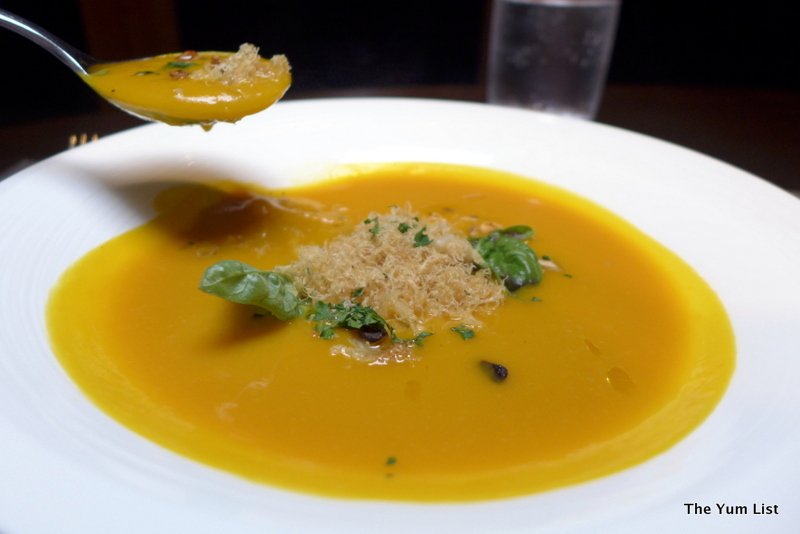 Salmon Carpaccio (120k) features thin shavings of pink flesh with baby cress, green tomato chutney and whole grain mustard dressing. Segments of citrus complement the taste of the sea.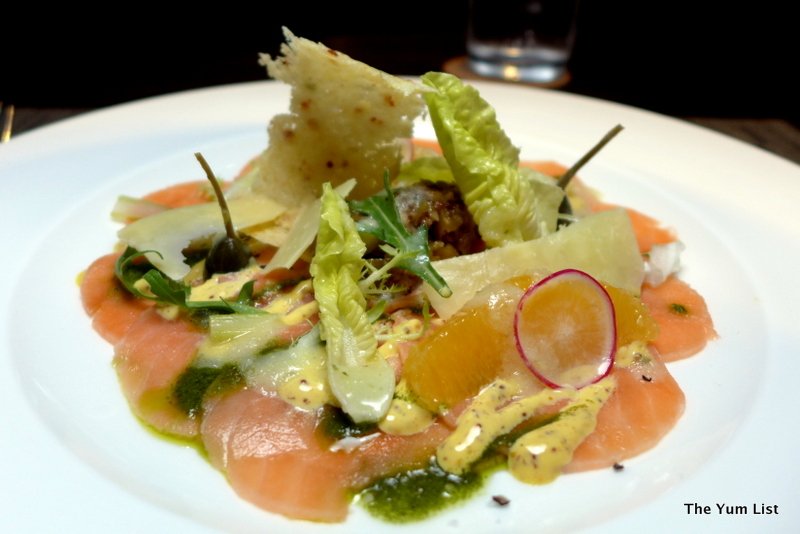 The Catch of the Day (158k) is a moist flaky barramundi. Sided with new potatoes, grilled vegetables and a black olive tapenade it's a filing plate. Rocket and shavings of Parmesan add a Mediterranean splash. Delicious.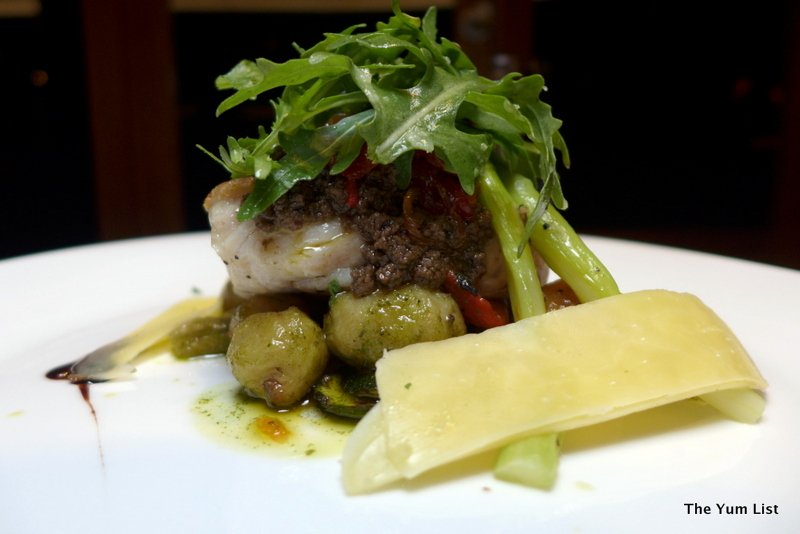 Hubby's meaty choice of Rib Eye Steak (248k) is done medium just as requested. It slices pink in the middle with a lightly caramelized exterior. Backed up with pumpkin mousseline, grilled asparagus and a delicious green peppercorn sauce, it too is a satisfying main.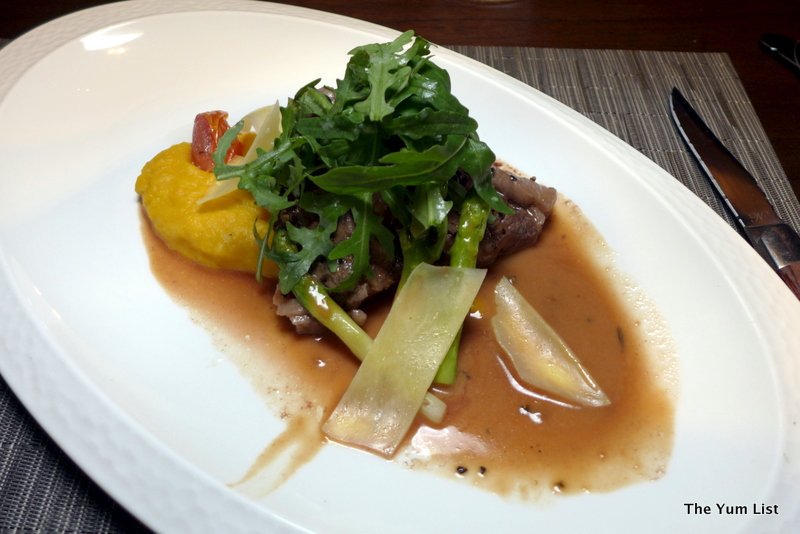 I can't resist homemade gelato for dessert and the Young Coconut Macadamia Caramel (40k) tastes just as good as it sounds. Hubby's (predictable) choice of Yoghurt Panna Cotta (68k) is balanced in creaminess with a crisp ginger granite and green apple chips.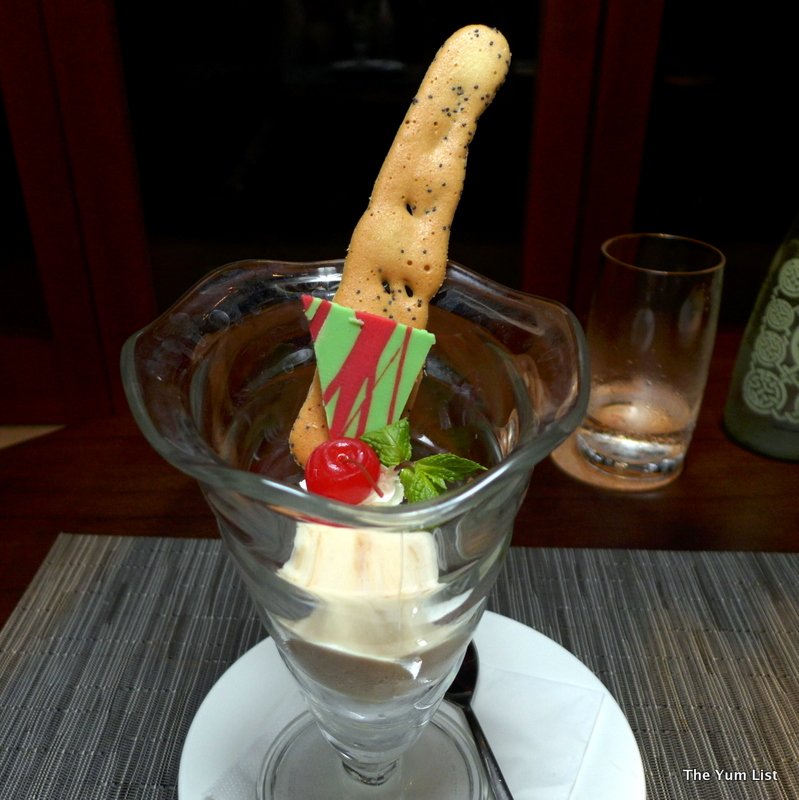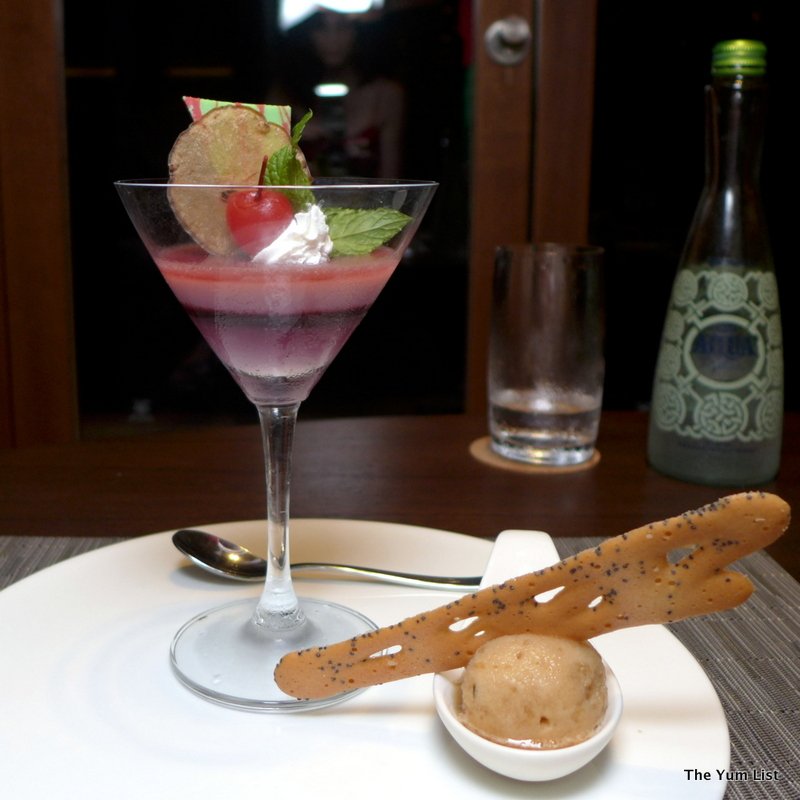 Views are spectacular, the soundtrack is uber cool and service has been fab. Yums Up for Puhu Restaurant, Padma Resort Ubud.
Reasons to visit: spectacular views; a balance of Asian and Western cuisine to suit most palates.
The Puhu Restaurant and Lounge, Padma Resort Ubud
Banjar Carik, Desa Puhu – Payangan
Ubud, Bali
Indonesia
+62 361 301 1111
+62 361 752 111
[email protected]
http://padmaresortubud.com/