Words:  Kristin Cosgrove     Photos: Monica Tindall
In Ampang on an unassuming row of businesses catering to expats and local residents, one eatery recently celebrated its 20th anniversary. This is quite an admirable feat in the highly competitive KL food and beverage market, but La Risata, has stood the test of time. One of the pioneers in bringing authentic Italian food to Malaysia, La Risata (which means "the laughter") has remained a consistent favorite among expats and locals alike.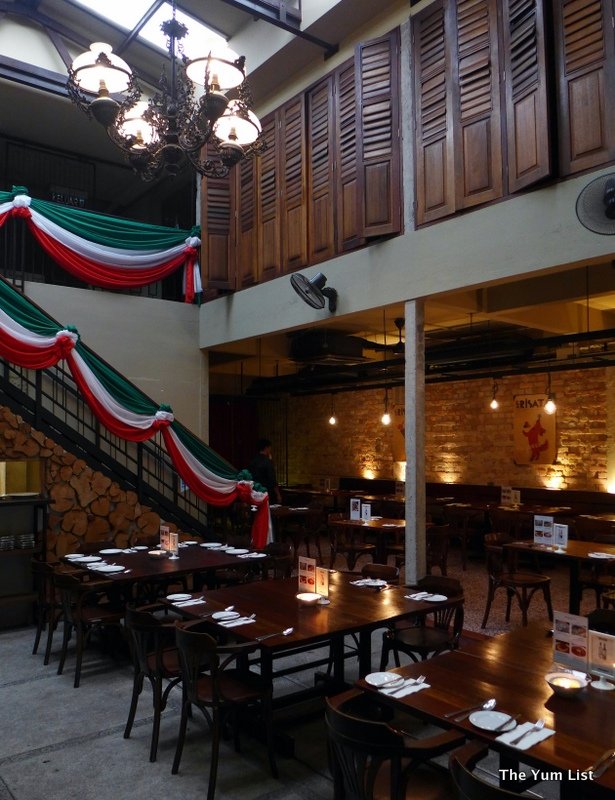 To keep the celebration going all year, La Risata is hosting special events and promotions on the 20th of every month in 2016. Chinese New Year angpow cash giveaways will take place on 20th of February and pizza making for the kids on the 20th of March.  (Visit their website for the full year's schedule).
We dropped in to wish the trattoria a Happy Anniversary recently and decided to celebrate by ordering one of the steadfast dishes that has graced the menu for all 20 years of La Risata's business, as well as trying a monthly special (or three).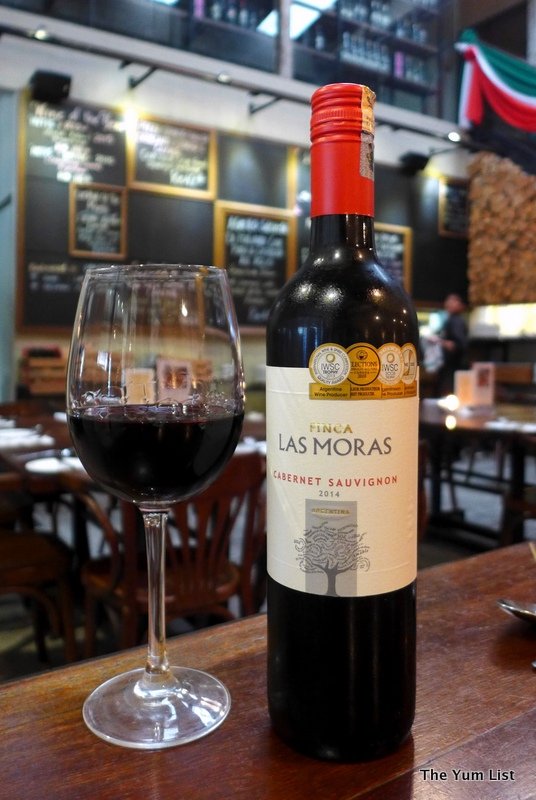 But first, with Chinese New Year festivities in full swing, we decide to toss to prosperity with the Yee Sang alla Risata (Rm48++ small/Rm68++ large). Roasted peppers, pickled vegetables and fruit combine with a whopping three kinds of fish (salmon, tuna and snow fish) for a smoky, salty, crunchy and tangy rendezvous of flavors. Crouton crumbles are added for crunch and a sweet sauce is drizzled over the top. The whole thing looks and tastes a bit like an antipasti salad. We toss high and eat gleefully; the soft fish blending with the rocket, giving the yee sang a pleasant peppery bite.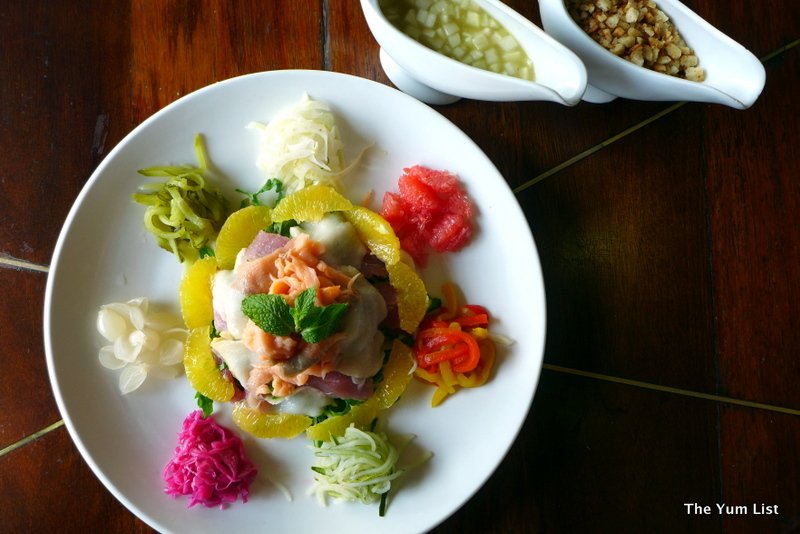 On the monthly specials menu, the Braised Rabbit (RM55++) piqued our curiosity.  The meat was mild and tender, stuffed with mushroom and beef bacon! I loved the way the floral notes of the mashed parsnip complimented the meat.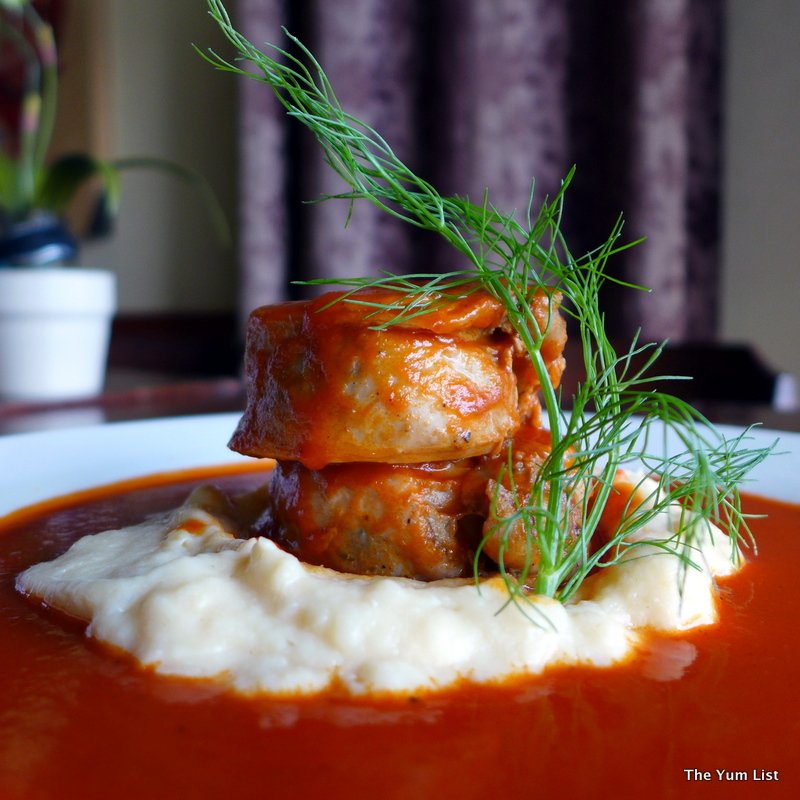 There are several menu items that have withstood all 20 years La Risata has been in business and we opt for one of the most popular, the Salmon Ravioli. It's easy to see what makes this dish popular; the thick tomato cream sauce delightfully coats the ravioli, which is stuffed with firm, ground salmon. It was hard not to lick the sauce off the bowl. (I may or may not have used pizza crust to sop up the remaining sauce!)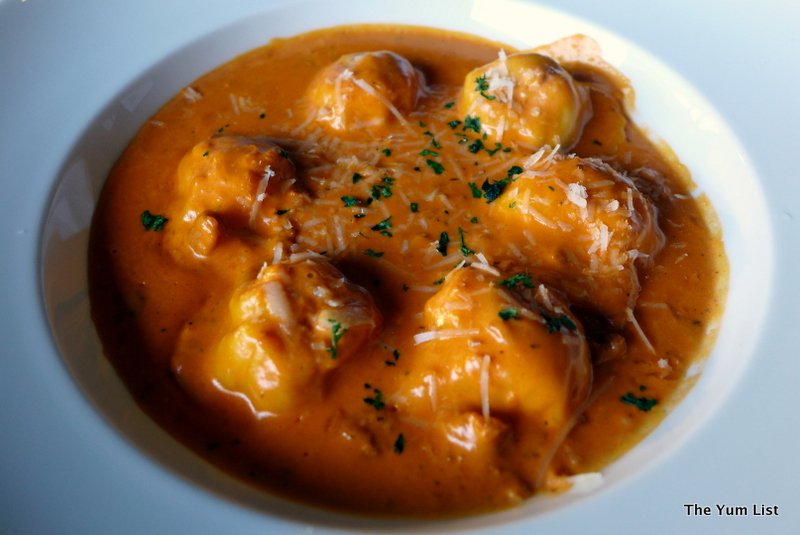 Pizza is obviously a staple at La Risata, its crust is thin and crispy, baked in a wood fired oven to perfection. We try two of the pizzas featured this month – a Wagyu Carpaccio Pizza (RM60++) and Pizza Polpa Brasato – or Squid Ink Pizza (RM32++). The wagyu carpaccio added saltiness to the thin crust pie, and I particularly enjoy the thin shavings of salty parmesan and the hint of truffle oil, which was only noticeable upon swallowing, like a puff of lightly infused air.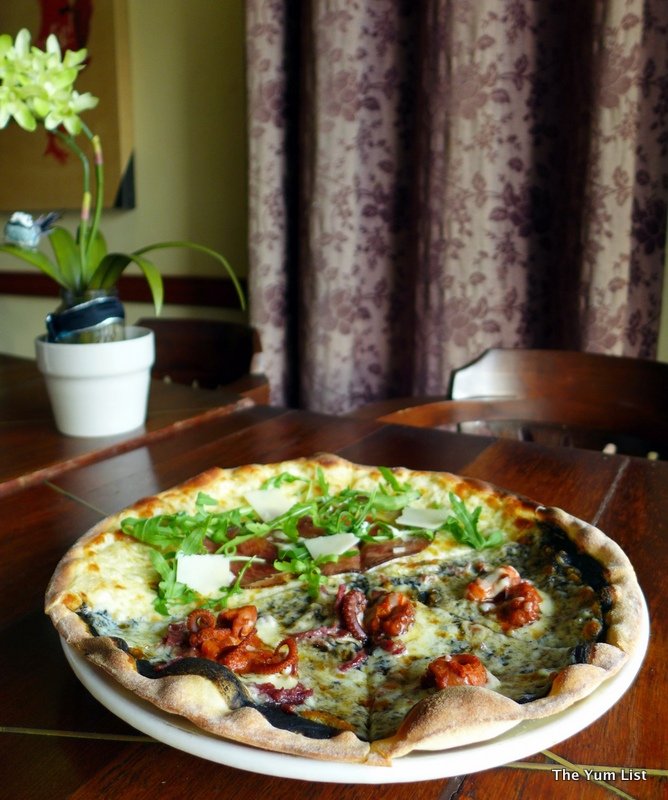 Squid ink isn't something I typically love, but the squid ink pizza is something I might actually order again. The squid ink sauce is very mild, not too thick.  It is salty, but does not taste too seafood-like, and the calamari is well cooked, pleasantly chewy and not at all rubbery.  The rocket on top added a bit of bite that amplified the flavors.
For the veggie lovers out there, you would be wise to opt for the Gnocchetti Di Spinaci (RM35++). This dish features tasty morsels of spinach and potato gnocchi in a tomato broth with vegetables like carrot and zucchini.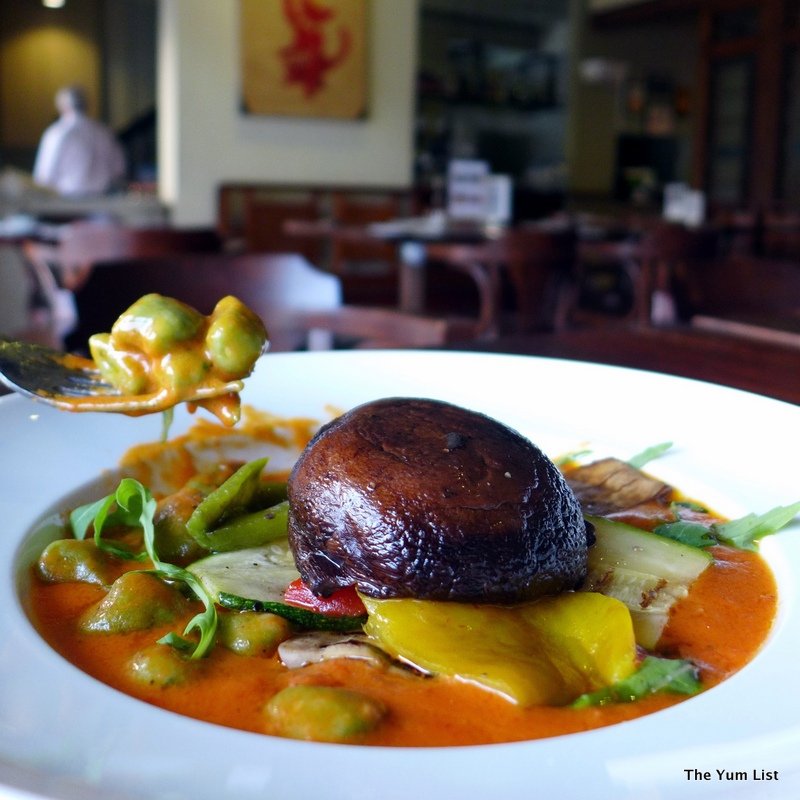 For dessert, we order up some drama with the Sicilian Bomb (RM38++), a fun and theatrical ending to a hearty Italian meal. Moist yellow sponge cake with lemon cream is covered in merengue and flambéed with brandy. The menu says it's big enough for two, but really this sweet sphere is probably sufficient for four people!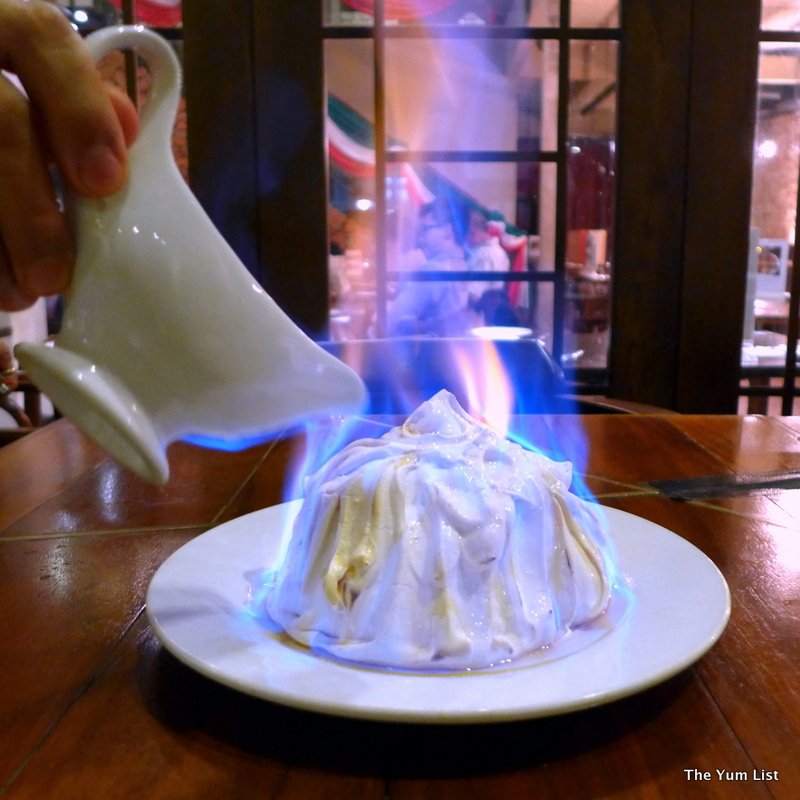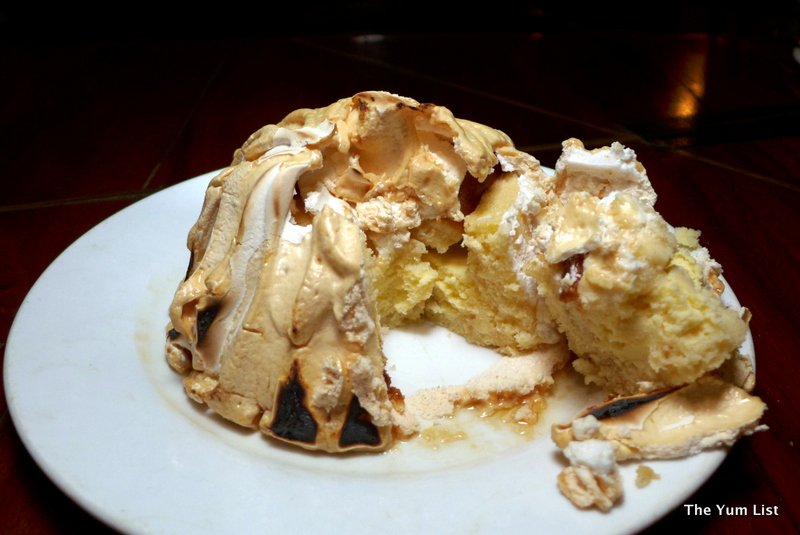 Twenty years is a long time for a restaurant to thrive in KL, and it wouldn't be possible without great service.  La Risata's employees are pleasant and attentive, and the environment is friendly and warm, making it a great pace for family dining or a romantic night out.
Reasons to visit: An anchor of an expat strip in Ampang for 20 years!  A warm ambiance featuring simple, honest and quality Italian food.  Monthly specials plus promotions/events the 20th of every month during 2016, celebrating 20 years of business.
La Risata
16 Pesiaran Ampang
55000 Kuala Lumpur
Malaysia
 +6 03 4252 6269
[email protected]
Lunch : 12.00pm-2.30pm
Dinner : 6.30pm-10.30pm