Words: Kirsten Durward    Photos: Monica Tindall
The Spa and Wellness Centre at the Banjaran Hotsprings Retreat is definitely well named. From the moment you enter The Banjaran grounds, you feel your cares slipping away as you are cocooned in this natural haven of forest, water and limestone features. The busy world could not be further away. And yet it is only a two-hour drive from Kuala Lumpur.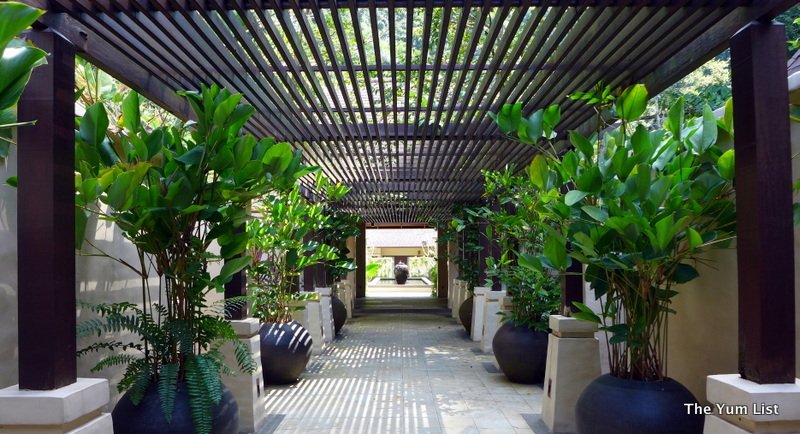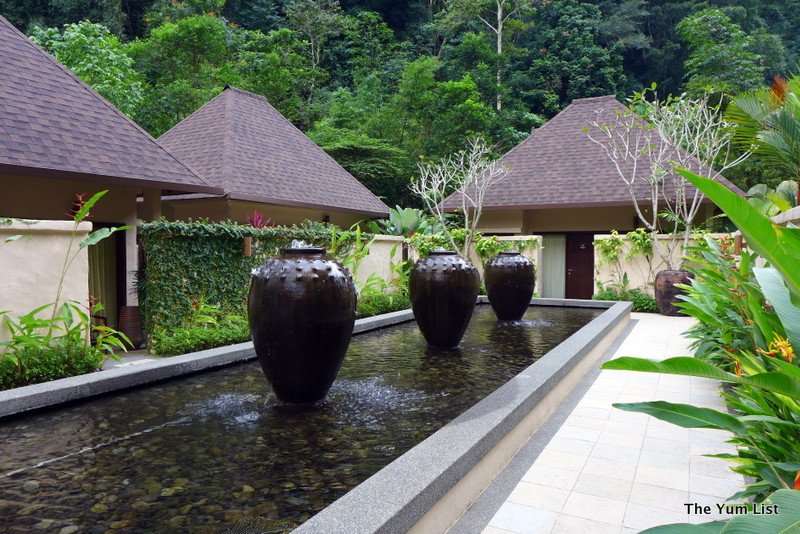 The Spa and Wellness Centre has been thoughtfully designed to take advantage of the stunning location and abundant water features. Dreamy pools weave around and between the twelve spa villas, and dripping pots and tinkling fountains add a touch of light ambient sound to the mood of the place. Over all it is spacious, light and expansive.
Spa director Daniel Rejith hails from India and is a qualified Ayuverdic doctor. He has extended the treatments on offer beyond pampering and relaxing to reach into the world of wellness, something that is just beginning to tickle on the awareness of the Malaysian client and traveller. The centre offers a range of Ayuverdic, and traditional Chinese medical and cleansing treatments, which are all overseen by specialists in their field.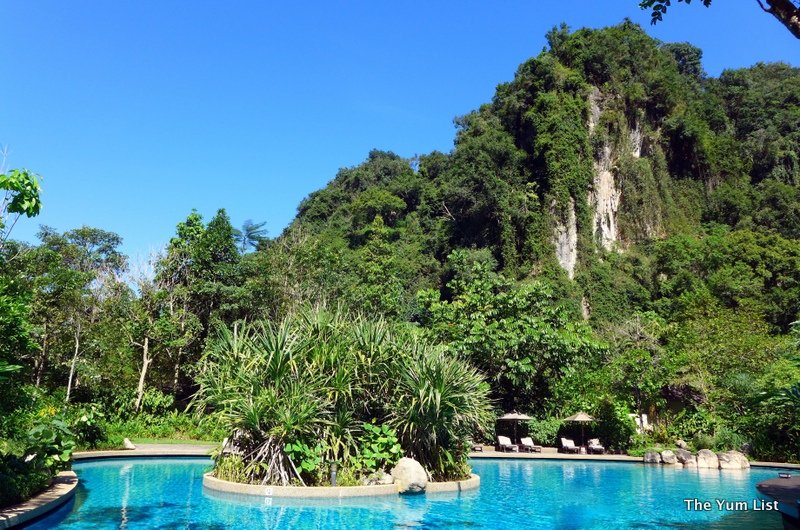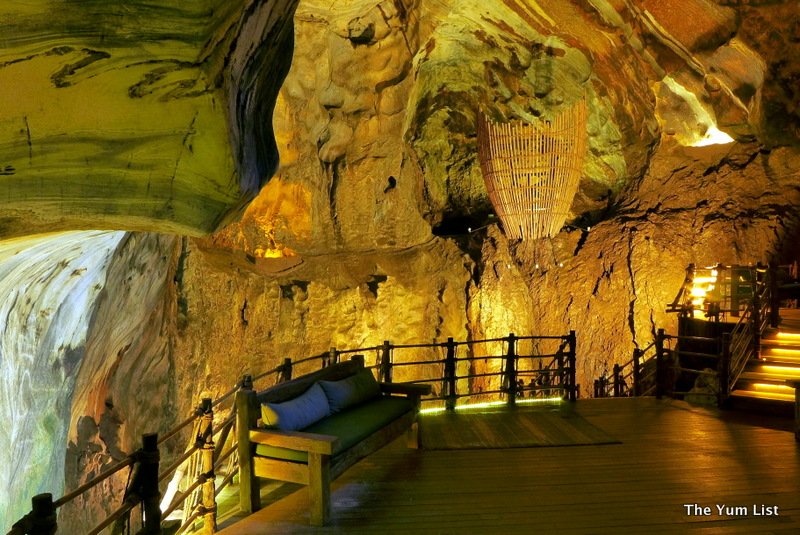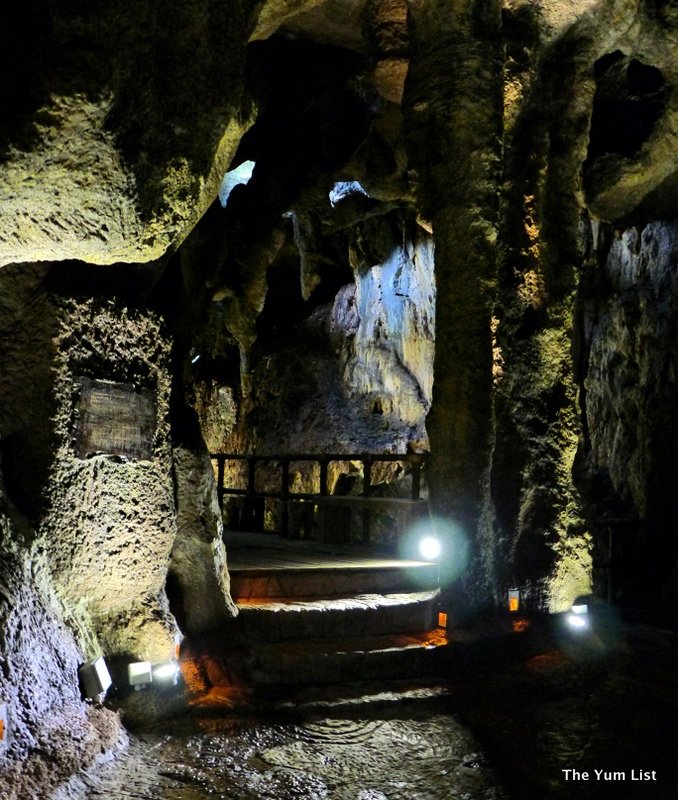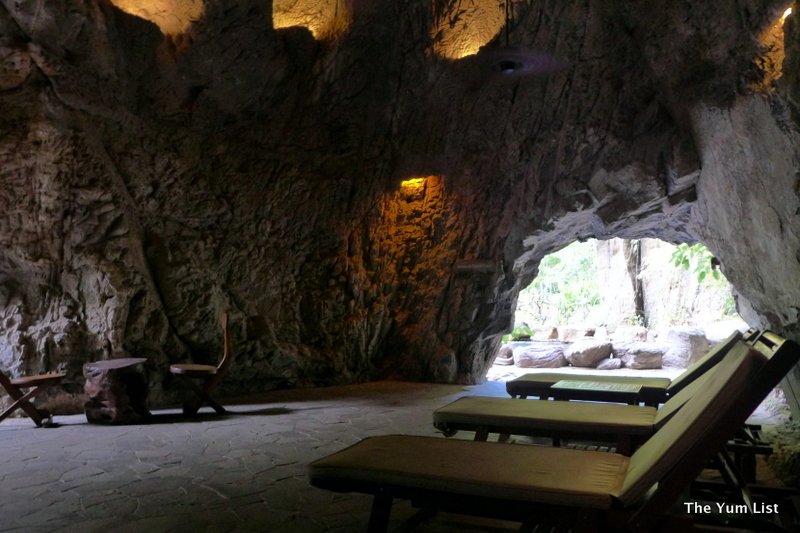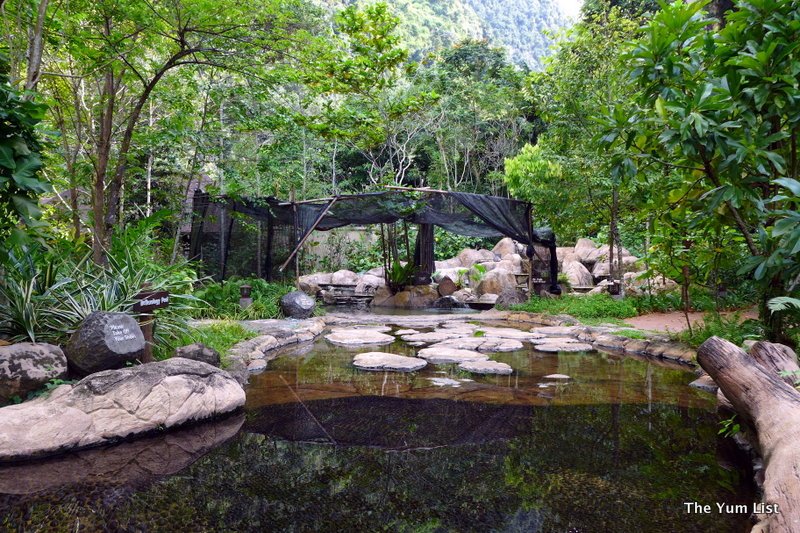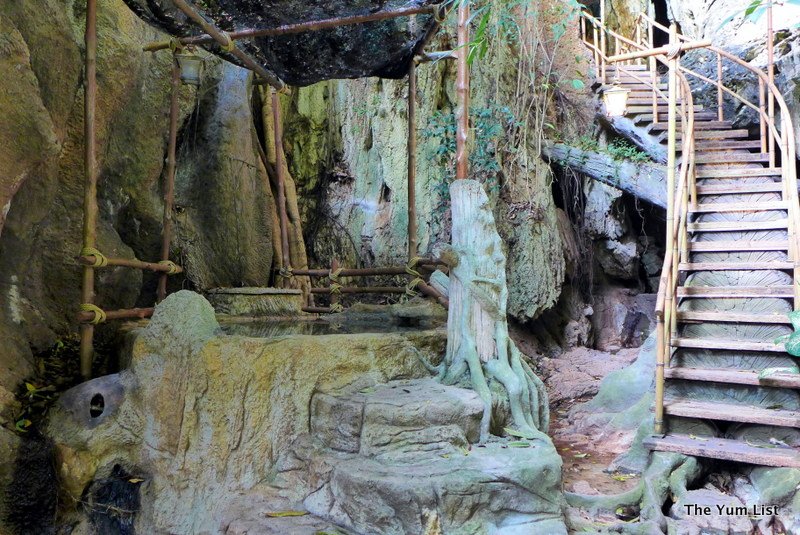 The wellness program features holistic exercises such as Tai Chi, Qi Gong, yoga and meditation on a one-to-one basis, and a group yoga practice is offered daily. It is a perfect complement to the retreat atmosphere of The Banjaran, and it's not only resident guests who can benefit from the healing and pampering options at the Wellness Centre. Day guests can access a range of packages too, which include treatments, lunch and access to all of The Banjaran's facilities -natural and sporting. Residents of Ipoh are even luckier as they are able to purchase a 6 month membership to The Banjaran facilities with an inclusive spa treatment and aromatherapy gift. This makes me really wish I lived in Ipoh right now. I would be here every day.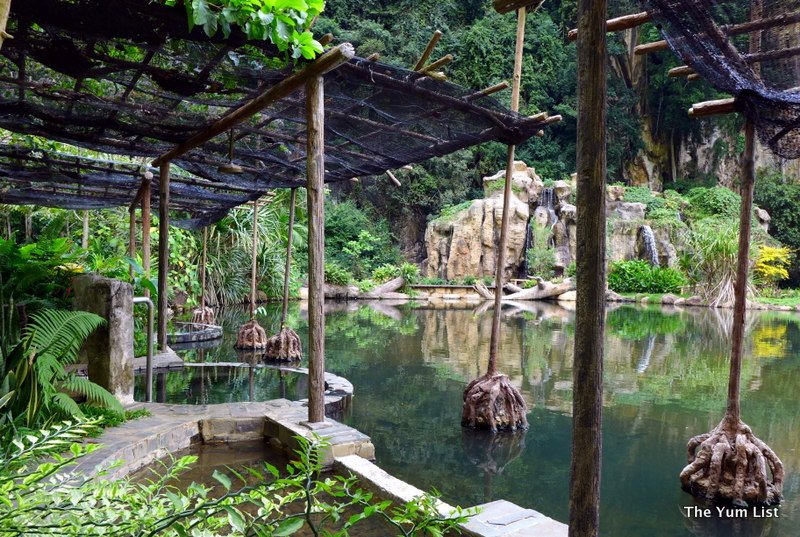 Monica and I are blessed with a three-hour spa package each in one of the individual spa villas. Few experiences can compare than giving your body over into someone else's hands for a period of time where their only intention is to make you feel better. And the ladies at the Banjaran Spa and Wellness retreat perform their tasks with such care and gentleness that we wish we could stay cocooned for even longer.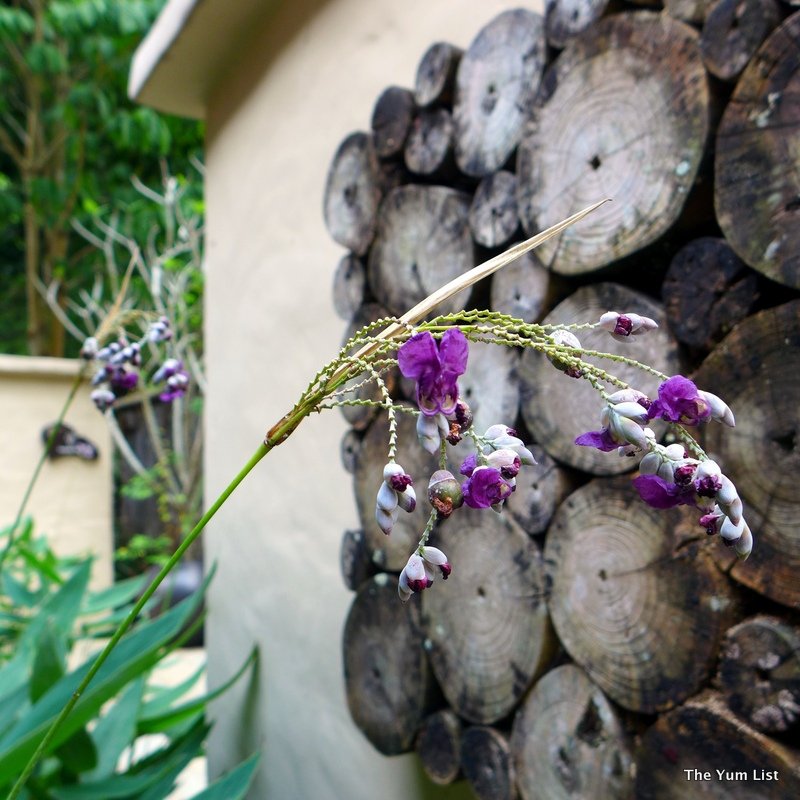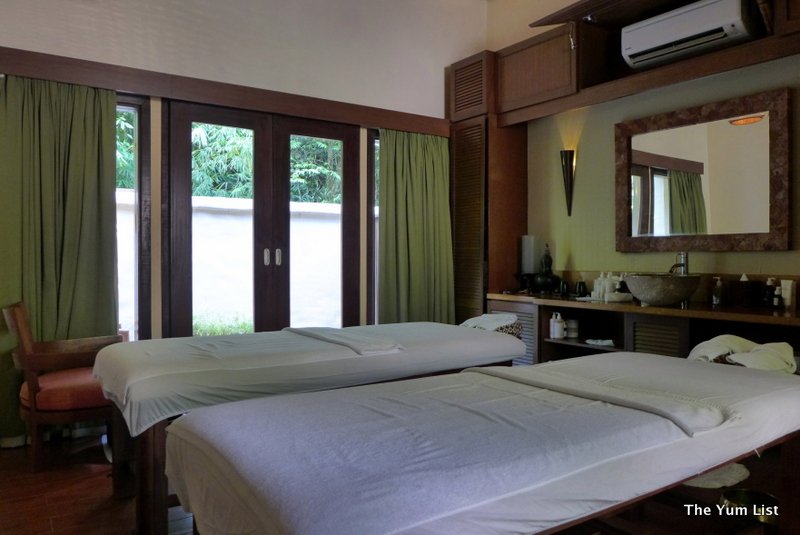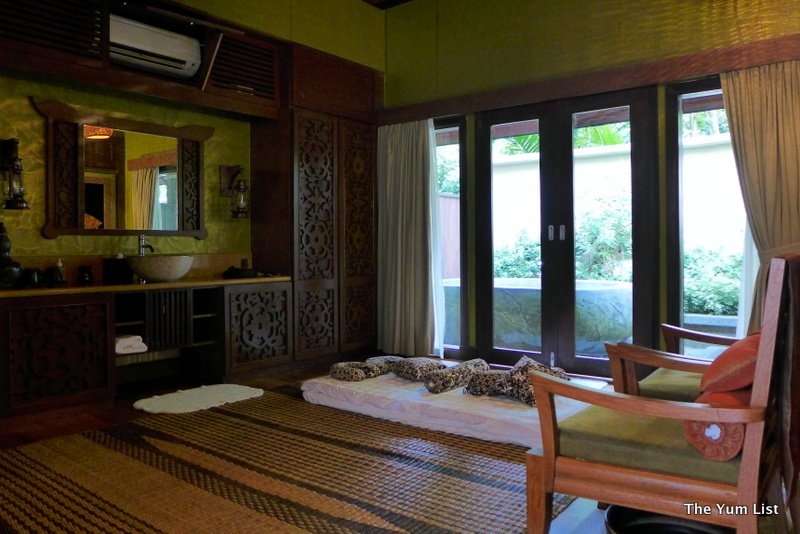 Monica enjoys a Malaysian style pampering with The Banjaran signature massage, a 90-minute treatment, which combines the best from Malaysia's diverse cultural traditions. Beginning with a thorough Indian head massage, she's already zoning out before the main part of the treatment. The Banjaran's signature essential oil is applied for a traditional Malay Urut Massage, winding away the stresses of daily toil, while also moisturizing the skin. A Chinese pressure point foot therapy finishes off this whole body healing experience, leaving Monica floating in a haze of relaxation.
The Spa and Wellness Centre has recently changed its main product line to Aromatherapy Associates, and the Aromatherapy Facial is tailored specifically to suit skin types. Using only pure essential oils and plant extracts to restore and recondition the skin, this 90 minutes of facial massage techniques results in a smooth glow, rendering Monica even more beautiful (if that were possible at all!)
The Ultimate Aromatherapy Experience is a massage therapy, which promises to release tension and leave me feeling recharged. The 90-minute treatment starts with a light pressure to stimulate the nervous system before delving down deeper with the strong strokes of Swedish technique. The firm and repeated pressure encourages healthy circulation as well as unwinding taught muscles and whiling away stresses. I struggle to keep alert so that I can enjoy every stroke but I find that I've drifted away and all too soon it has come to an end. 90 minutes can pass all too soon at times.
An age repair facial is something any lady over 40 would be eager to try and I am no exception. This intensive treatment starts with a thorough cleanse, and exfoliation with jojoba beads before a facial massage using apple seed extract, raspberry seed oil and date palm oil. A combination which offers maximum anti-oxidant effect and cell renewal. Not one, but two masks are applied for hydration and firming, while the eye area is blessed with a fingertip lymphatic massage. All of which results in a pleasantly plumped and firmed feeling.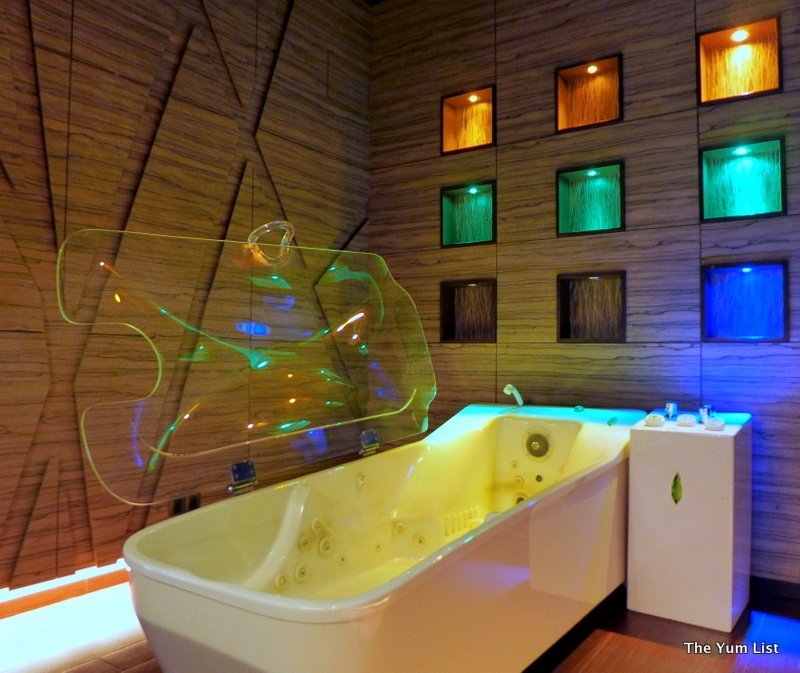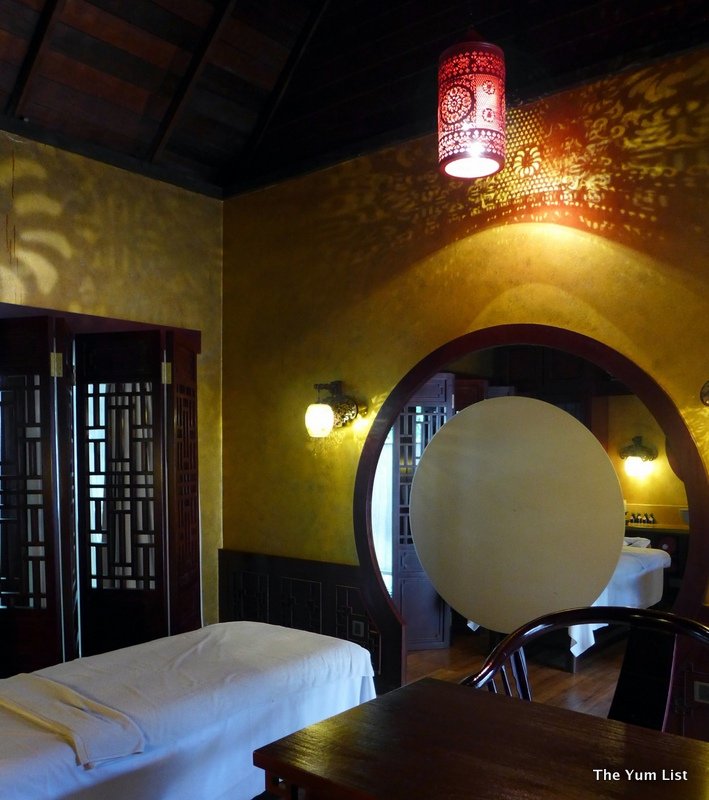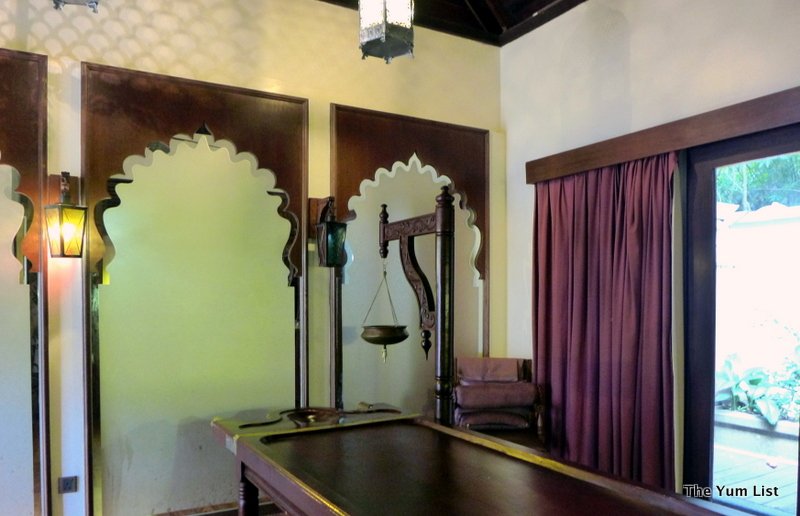 The Spa and Wellness Centre uses organic, Halal certified, 100% carbon-free products with no added preservatives, chemicals or colouring.  We were impressed by the quality of the products and the care of the therapists.  And seriously, you cannot beat the location: it is so restful, calm and revitalizing at the same time.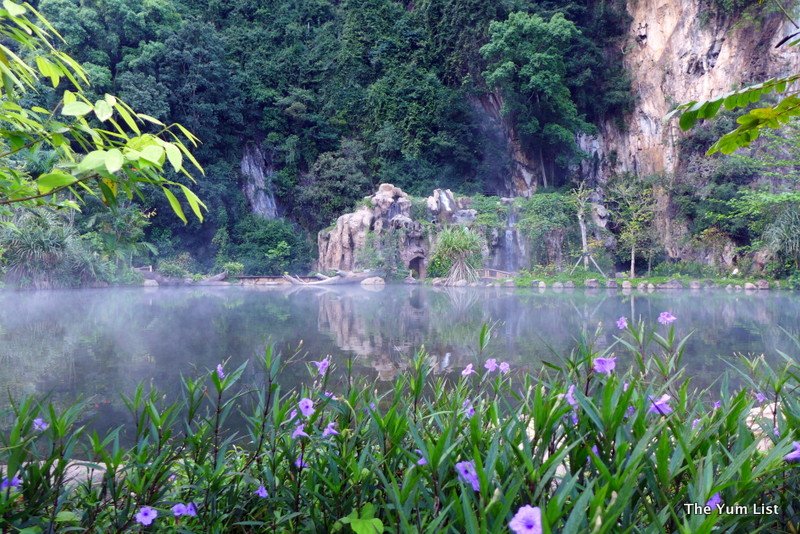 Reasons to visit: secluded retreat location, diverse range of spa and wellness treatments, good value day spa packages
The Banjaran Hotsprings Retreat
No 1, Persiaran Lagun Sunway 3
31150 Ipoh, Perak
Malaysia
www.thebanjaran.com/
+6 05 210 7777