I recall preparing for one of our first media visits to Ubud and seeking recommendations from a very well traveled and culinary groomed girlfriend.  She literally salivated when she insisted we visit Mozaic in Ubud. It wasn't just the superb cuisine she was recommending, but the entire experience. In fact, I think I detected her heart flutter a little as she retold of the magical garden dining encounter (I suspect there was a boy involved). Needless to say she convinced us to make a booking, and for me too it became one of the most significant epicurean engagements since implanted in my memory.
Upon recent consultation with another in-the-know friend, this time the suggestion came for the genius-behind-Mozaic's latest opening, Spice by Chris Salans. Promising a 'happy haven' of all-day gastro bar style dining, and affordable casual food in a relaxed atmosphere, we already liked the concept. Greater accessibility and possibly the chance to visit more than once resonated well with us. With this reservation, our taste buds already began to water reminiscing on our first gourmet adventure with chef Chris.
I'm a big fan of one-page menus, and Spice by Chris Salans has the added feature of a glossary of local ingredients on the back. Beginning with cocktails, the familiar is spruced up with some delicious Balinese flavours.
Lime from the northern part of the country is the focus in the Kalamansi Margarita (85k). The citrus furnishes a bright lemon-tangerine taste providing both a little sweet and a spot of sour. The Passionfruit Mojito (85k) makes the most of the local fruit adding a gentle sweetness to the classic.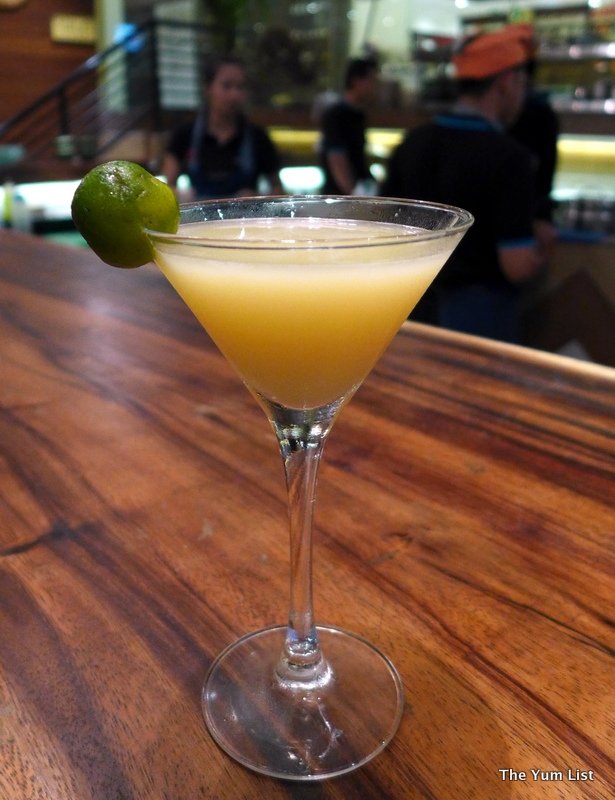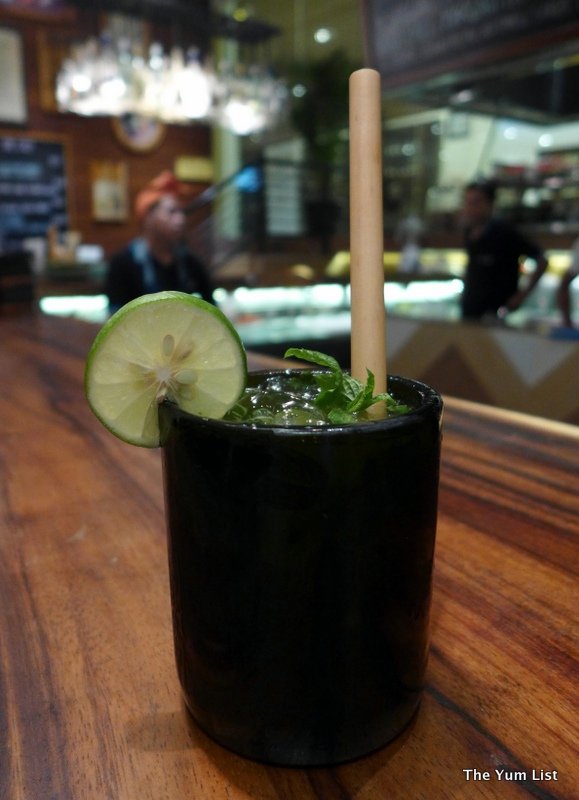 On to the food and the Seared Barramundi (120k) is a special of the day turning out to be much more exciting than its simple description on the menu sounds. Grilled vegetables are soft in a creamy curry sauce, mildly spicy, forming a pond for the island of flaky white fish. Sambal matah, a traditional Balinese relish crowns the dish, adding a degree of freshness in its raw preparation of lemongrass, shallots, chili, shrimp pate and lime leaves.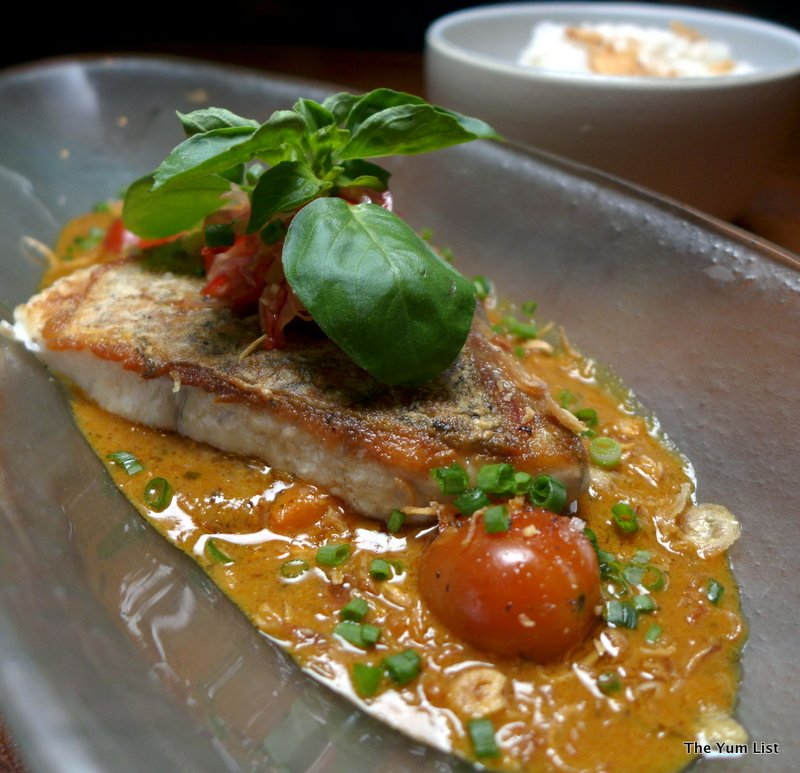 Slipper Lobster (95k) is drizzled in a curry leaf butter and topped with crunchy tempe chips. The fermented soybean cake has been deep-fried so is unusually crisp in this dish and much appreciated for its mild nut-like character. The petite curry leaves donate a tangy aroma and hint of exoticism to the overall flavour profile.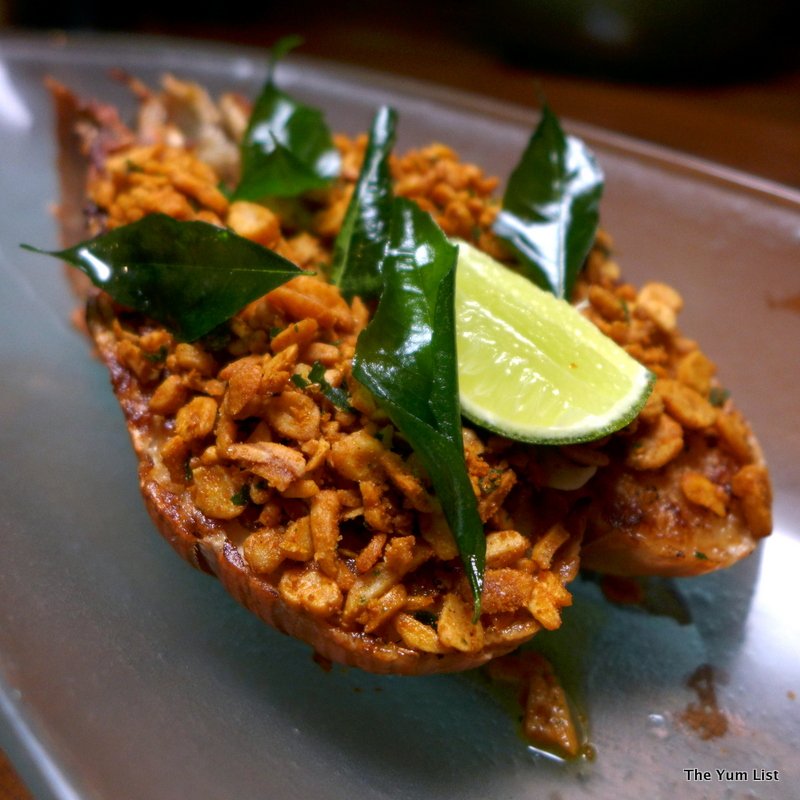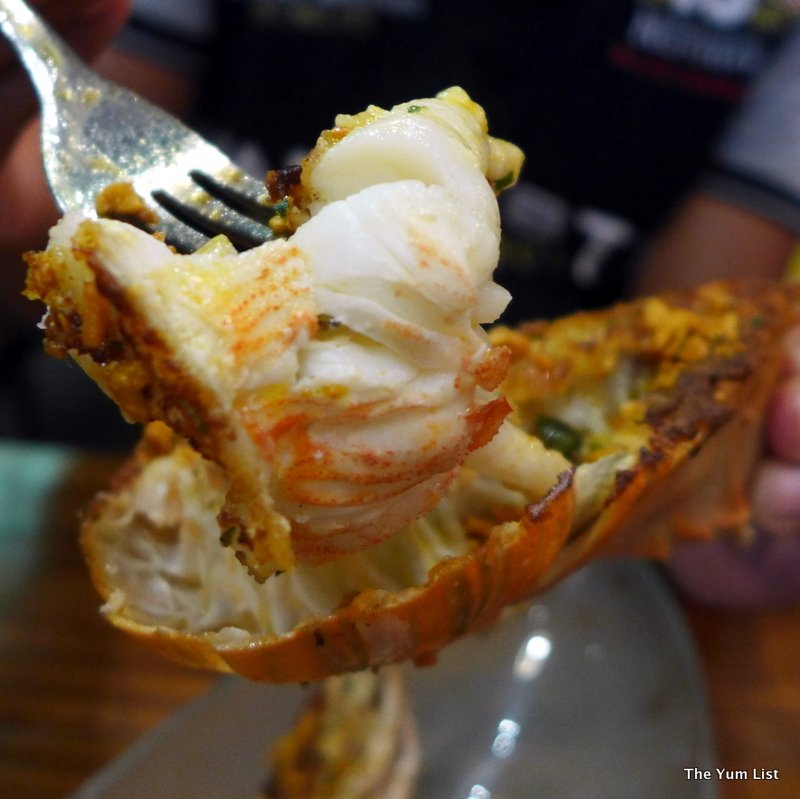 Our favourite dish of the evening however is the Beef Brisket (125k). Tender, fall-apart-at-the-nudge-of-the-fork meat sits in a rich kluwek broth. This hard-shelled nut grows wild in the mangrove swamps of Indonesia, and its paste-like texture thickens the soup and contributes a smoky almond like flavour to the broth. Substantiated with fat udon noodles and local herbs, it's a crowd (well this crowd of two at least) pleaser.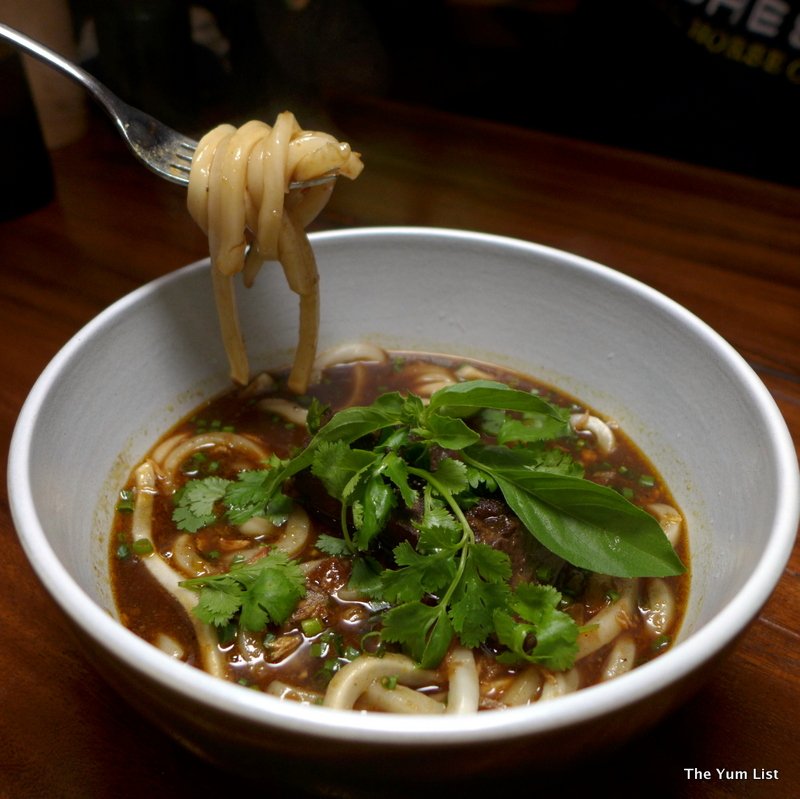 House made sorbets with sticky rice tuile (25k) are a light and fresh finish. One of my best-loved, Kecicang, highlights the bright, peppery, floral taste of the torch ginger flower, and Kalamansi does its European citrus cousin proud.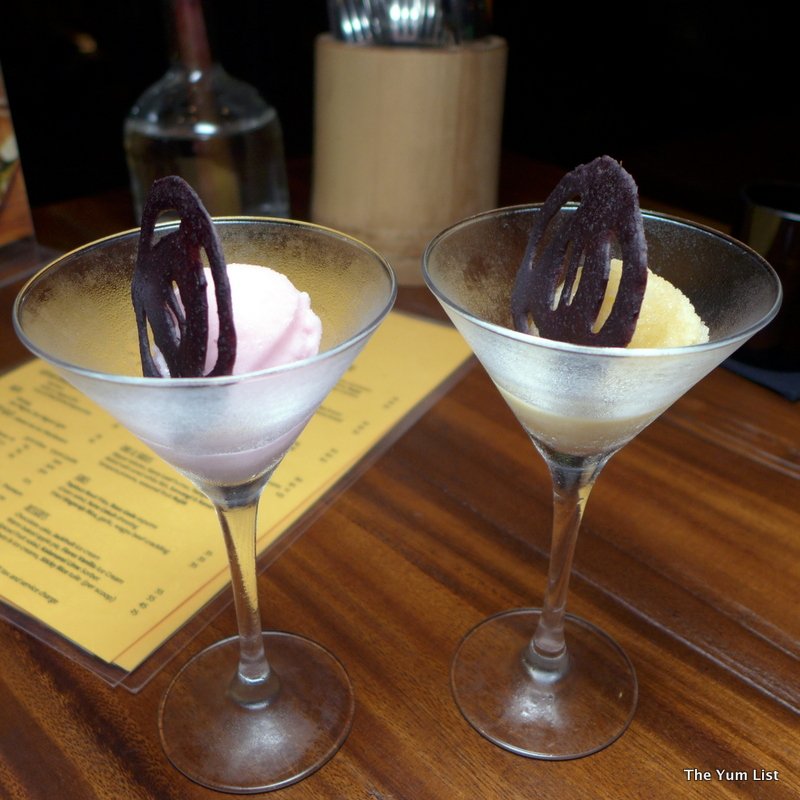 Reasons to visit: scrumptious quality food at affordable prices; don't miss the Beef Brisket.
Spice by Chris Salans
Jalan Raya Ubud No 23
Ubud Gianyar 80571
Bali, Indonesia
+62 361 4792420
http://spicebali.com/
Open daily 12 noon – 11pm.