Words: Kirsten Durward     Photos: Monica Tindall
If you are aching for a break from the city, but don't want to travel too far, and want the luxury of a total retreat without having to get on a plane, then a two-hour drive from Kuala Lumpur will bring you to the welcoming embrace of the Banjaran Hotsprings Retreat. Nestled in the shelter of lush tropical rainforest under the shade of towering limestone cliffs, The Banjaran is Malaysia's first luxury natural wellness hotsprings spa and villas.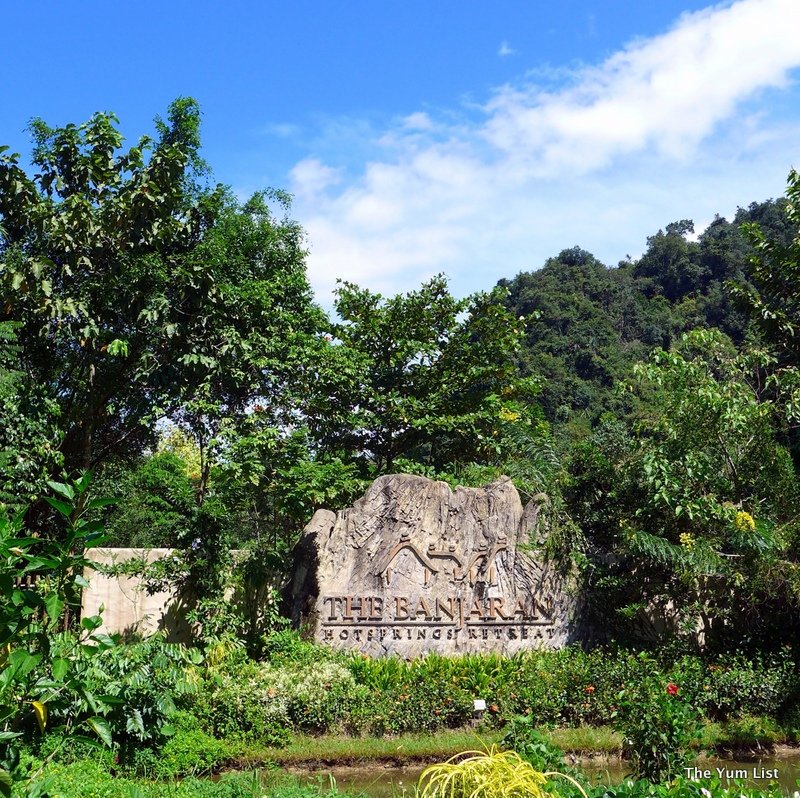 The Banjaran commands a unique location for Malaysia and even world-wide. Which other retreat can boast 260 million year old Paleozoic limestone hills as well as natural rainforest and geothermal hotsprings? But this truly is a magical sanctuary with cascading waterfalls, myriads of water features, natural caves and luscious grounds.  Top this off with luxury pool villa accommodation, a child-free (meaning adults only) policy, exclusive pampering treatments and delightful fresh food and you can quite see why we would never want to leave!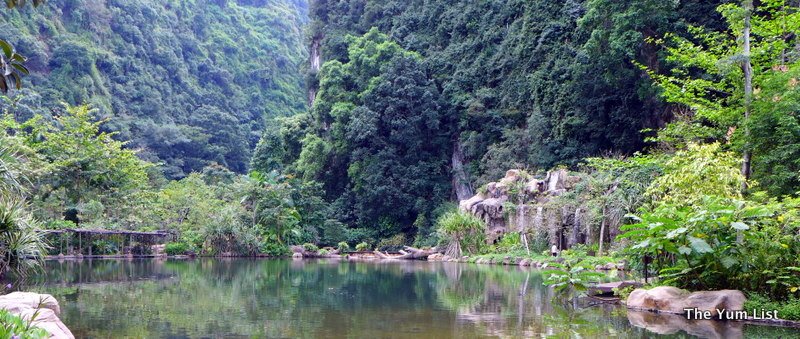 The Banjaran is a boutique style resort with 25 garden and water villas. Each exclusive sanctuary has its own walled garden terrace area and private lap pool with relaxing sunbeds, as well as thermal water jacuzzi and rain shower. It is truly like being inside your own personal spa complete with natural house-made bath products. The spacious and light bedroom suite features a seven foot king-size bed that is so conducive to a great night's (or afternoon's) sleep with its feather bed topped mattress and hypoallergenic pillows. Certainly I had no problem at all dropping off. Here you can let everything go and become a different person for a while. For those who don't wish to completely zone out there is also a 40 inch high definition LCDD screen television and a surround sound CD player. We though, were perfectly happy enjoying the natural sounds of birds, wind, water and more.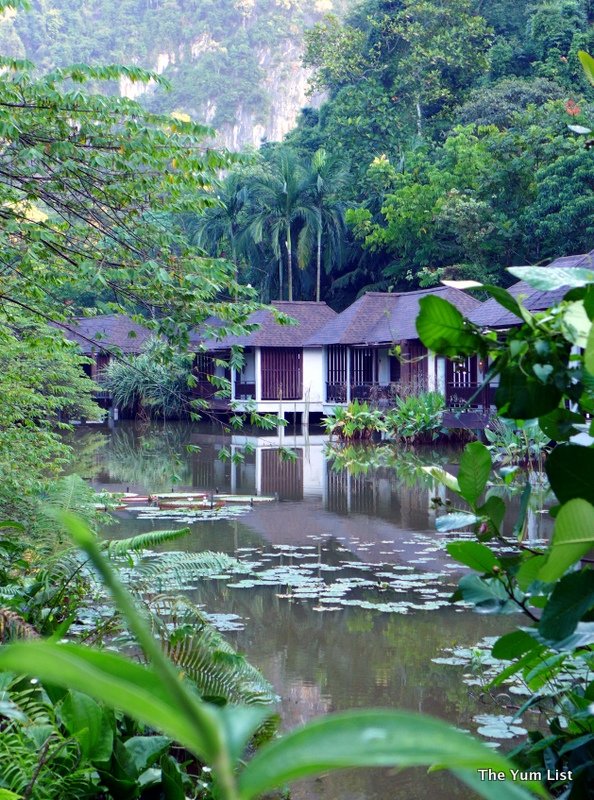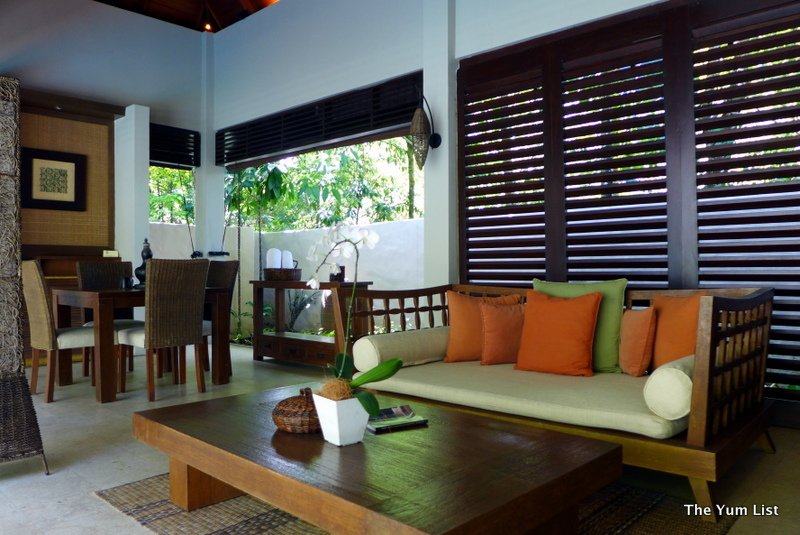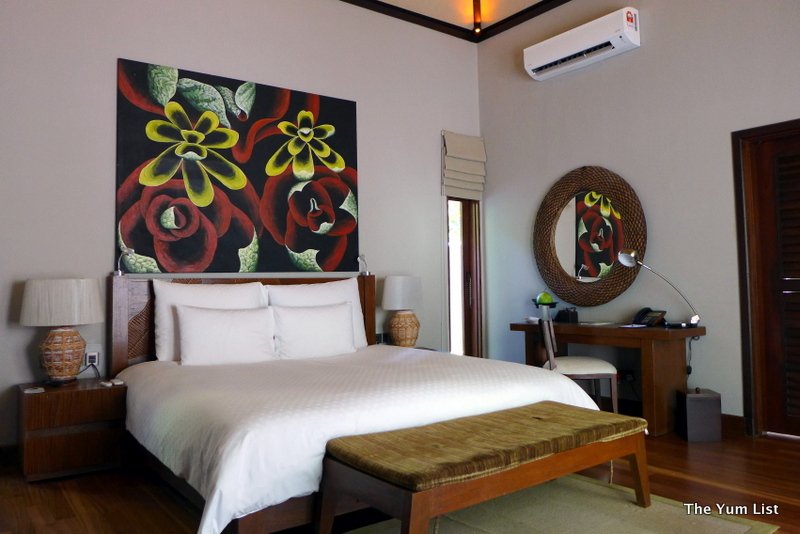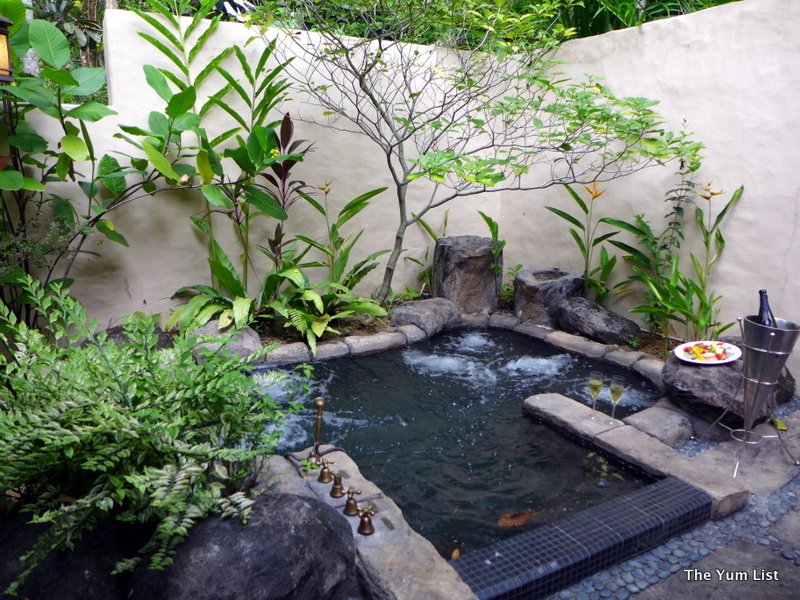 If you are a water lover like me, you will adore your time at the Banjaran. I've always loved ocean and beach resorts in preference, but I think my tastes might be changing to jungle paradise and cascading water sounds. Thermal dipping pools at a range of temperatures are attractively positioned on the edge of a steaming lake, shaded from any hint of sun by sustainable local bamboo shelters. After experiencing the detoxifying bliss of warm mineral water on your body, take a refreshing shower under a waterfall feature before a lazy few laps in the large central pool. Take time to walk through the natural reflexology pool and dip your feet in for a treatment at the outdoor fish spa (extremely relaxing once you adjust to it). Or if you prefer a little privacy and swimming au naturel then retire to your personal lap pool before relaxing with a glass or two of bubbly in your personal mineral jacuzzi bath. And all around… natural rainforest sounds and tranquil light. Bliss.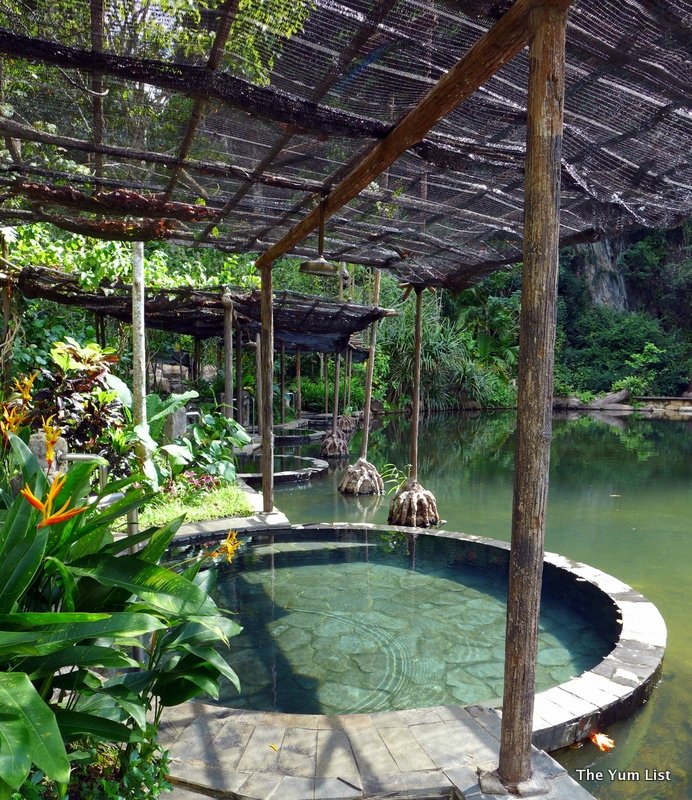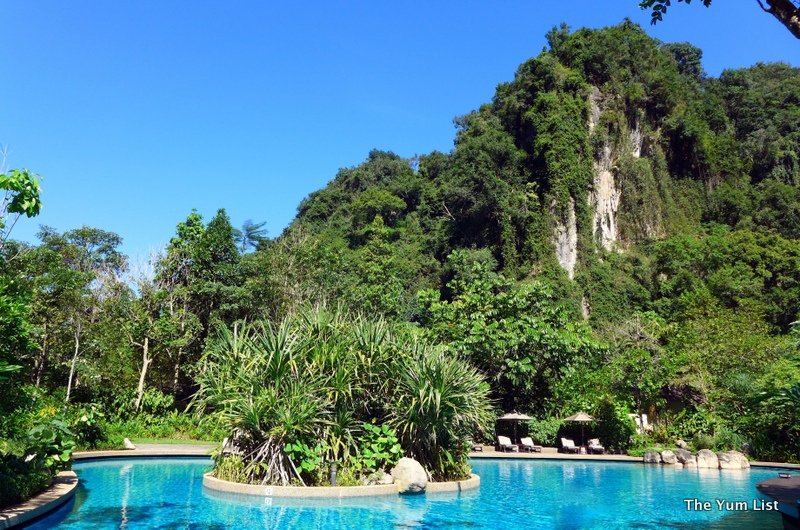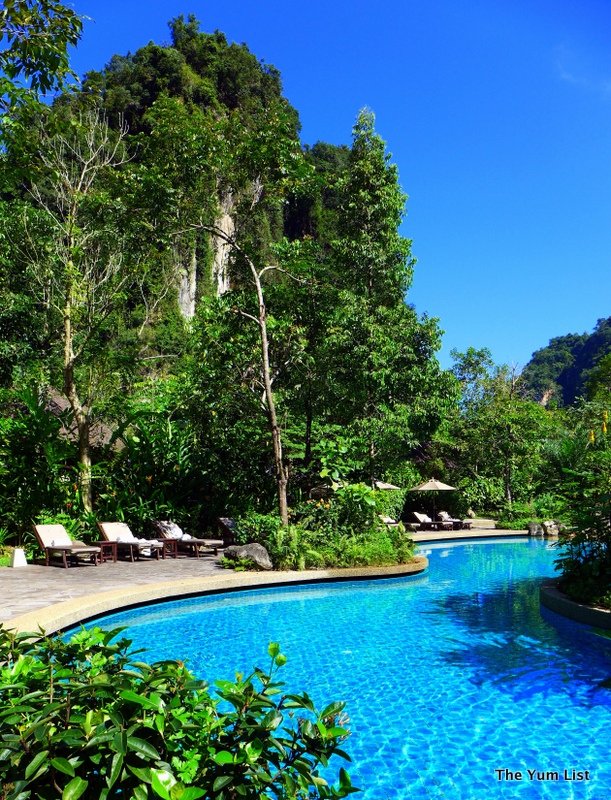 As if sumptuous tropical rainforest and steaming mineral lakes were not enough, the most unique feature of the Banjaran property is the range of natural limestone caves. The Meditation Cave is an expansive indoor cathedral where one can relax, focus and literally shut out the world. The magical Crystal Cave sparkles with gems making you quite feel like one of the 40 Thieves of Aladdin fame, while the Steam Cave is simply fantastic. Opening the door to this capacious cavern, I felt like I was entering a scene from the Lord of the Rings. Natural steam rises from the dark pools of water while soft lighting illuminates and softens the dripping craggy rock walls. With steam so soft that one can spend a good 30 minutes relaxing in here before dipping in the outdoor Ice Pool – which is actually not icy at all but cool and refreshing after the moistening steam of the cave.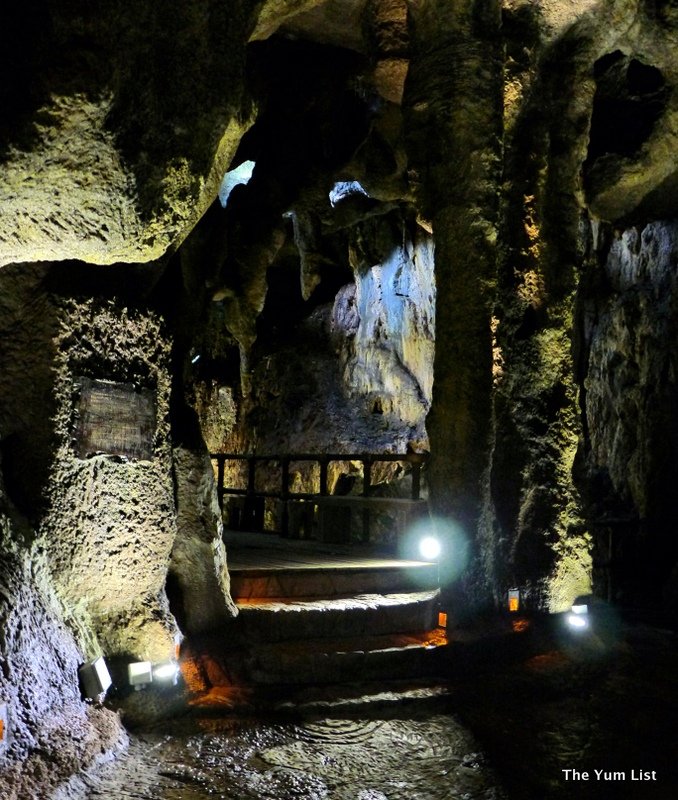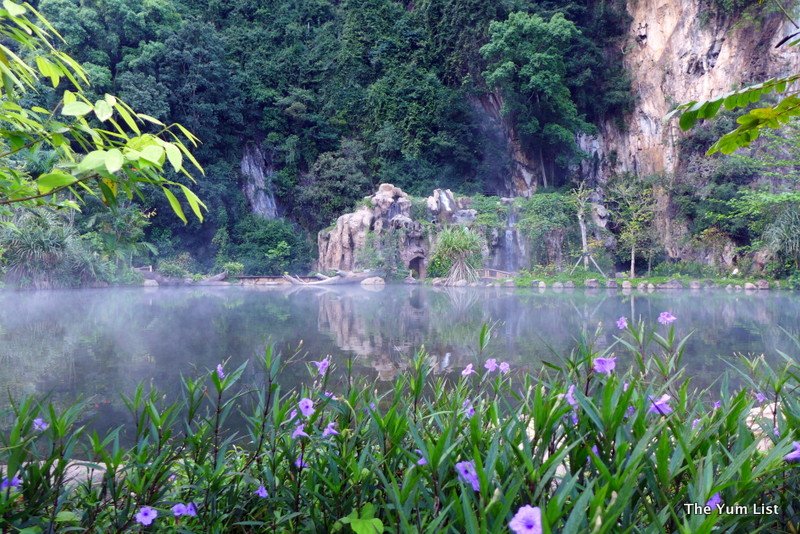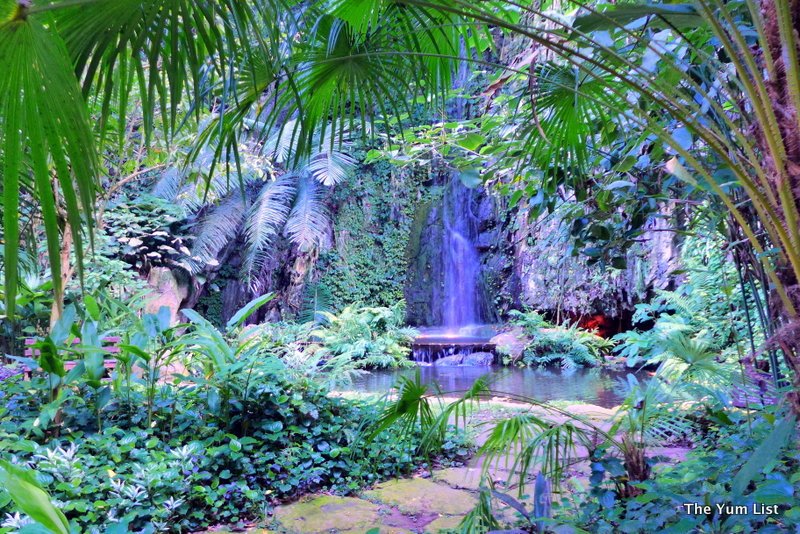 The most dramatic cave is saved for evening enjoyment 'Jeff's Wine Cellar' is a theatrical extravaganza that is a must visit even if you are not a wine drinker.  Nowhere else in the planet are you going to experience this particular culmination of 'Nature meets Theatricality.' Antique furniture and encrusted wine bottles are casually arranged among natural rock formations, while cavernous ceilings and looming stalactites give a feeling of space and opulence. We pass a wooden table so solid and ancient, that I can imagine Thorin, King of the Dwarves holding court while his revelling band guzzle from tankards and goblets.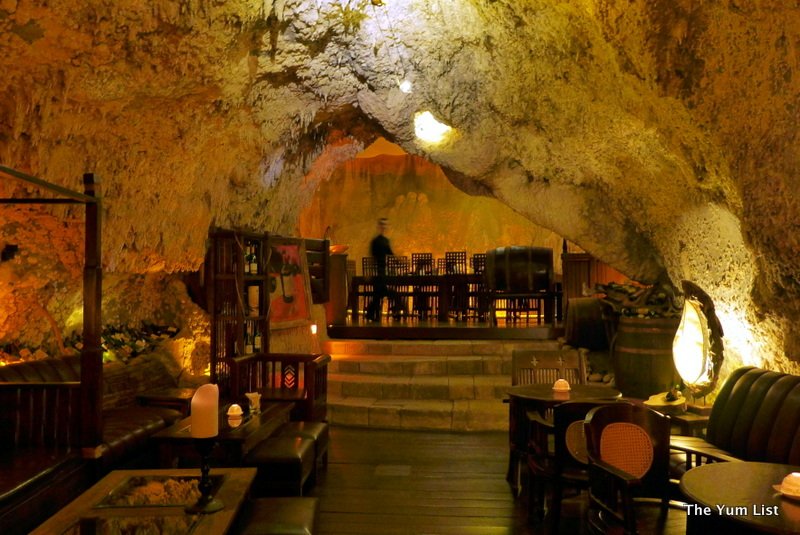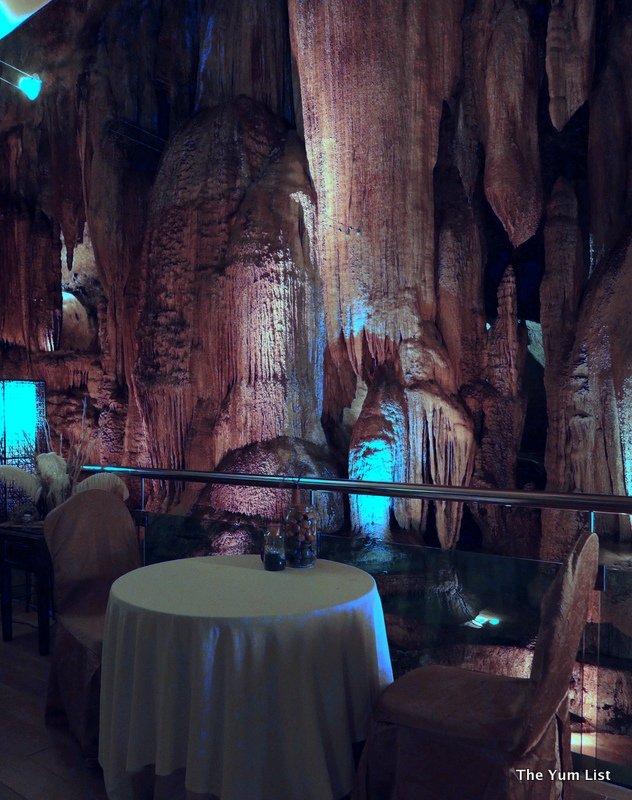 With all the dramatic splendour of this unique natural location, spending time at the Banjaran is truly 'time out of life,' and one of the ways to really relax in to your stay is to treat yourself to a wonderful spa experience. More than just a regular spa, there has been an emphasis placed on the growing area of wellness. The spa treatments use mainly aromatherapy products but additionally guests can choose from traditional Chinese medical treatments, Ayuverdic treatments and traditional Malay therapies. There are also more technical treatments such as ion therapy and colon therapy. All are designed to help the guest detox, and all situated in a charming, tranquil location with the soothing influence of multiple water features. Of course you wouldn't expect Monica and me to have a couple of days in a spa retreat without checking out the spa for you, and we can report that a three hour spa experience here is well worth having before you wend lazily back to your shady villa for a relax in one of your pools. Read about our recommended spa treatments here and find photos of the caves too.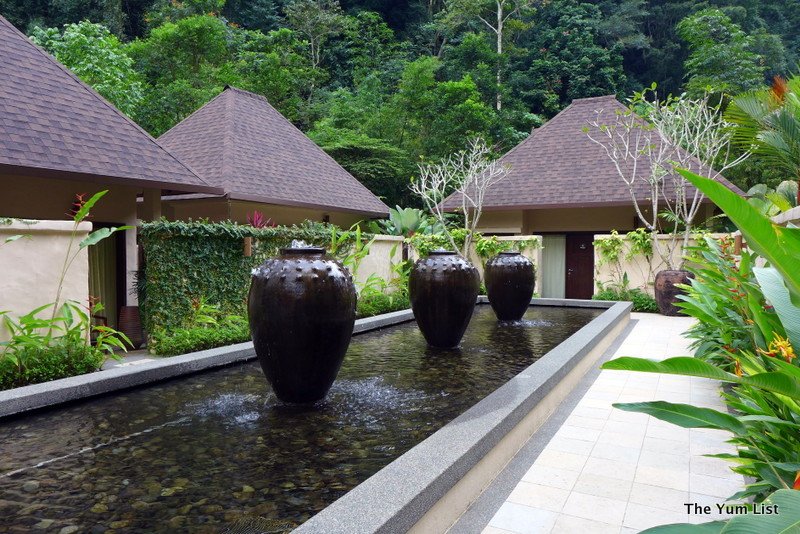 It's amazing how relaxing and pampering ones-self can still raise the hunger pangs. The Banjaran offers the full restaurant menu for in villa dining, but I do encourage guests to spend time at the signature restaurant, Pomelo, named for the popular fruit of the area. Many visitors to Ipoh leave with sacks of this particular juicy citrus style fruit and you'll find tastes of it scattered through the Pomelo's beautifully presented dishes. Resonating with the colonial ambience of days gone by, with roof fans cycling the lazy air, Pomelo capitalizes on the natural splendour of the Banjaran's unique location; you can't help but feel relaxed and slowed down in this delightful spot.
Whether you're a muesli and fruit fan like Monica, or a yoghurt and nut lover like me, or fancy something a little heartier, breakfast at Pomelo is sure to set you up for the day. Fresh fruits, cheeses, salads are laid out in such a way to give the feeling of being in large breakfast party at a country house rather than a hotel per se.
Eggs Benedict is a decadent favourite of mine that I like to treat myself to on a holiday and this one is delightfully creamy, with a 'just right' poached egg. Monica is inspired to ask for fresh steamed veggies and I jump on the bandwagon. The oodles of greenery that ensue are a welcome start to our busy day.
Pomelo is open for lunch, dinner and afternoon tea for local residents and day visitors as well as resident guests. The menu features freshly prepared salads and a range of sea and meat dishes with both local and international flavours.  We loved the colourful and light presentation with oodles of healthy veg and sprinklings of micro greens. For more on Pomelo, read our full lunch and dinner review.
If you're worried about overeating, don't fear because walking around this spacious property or swimming in the capacious pool will ensure that you burn off enough calories to earn your next meal. But for those who need their gym fix, how better to hit the treadmill than gazing out on the forest greenery? The gym is open from 7am, but we found it was possible to request it open earlier. Yoga practice is offered every afternoon and a yoga pavilion is under construction, which promises to be another delightful site for evening meditation.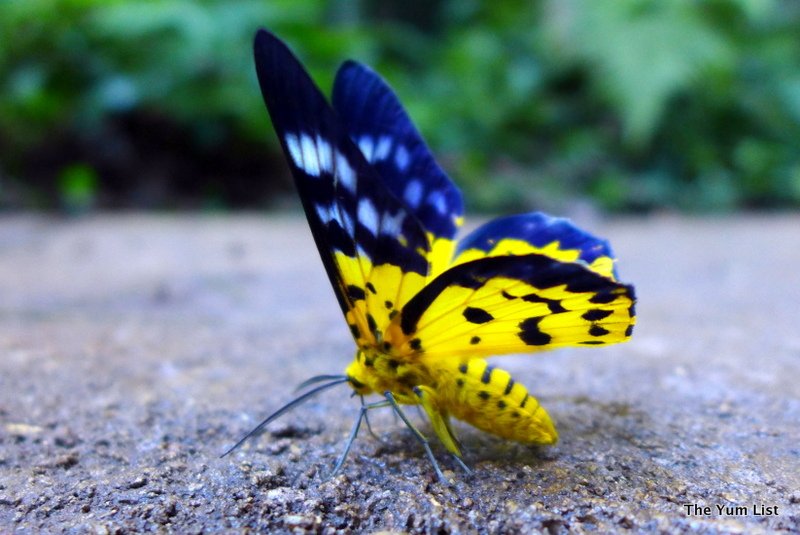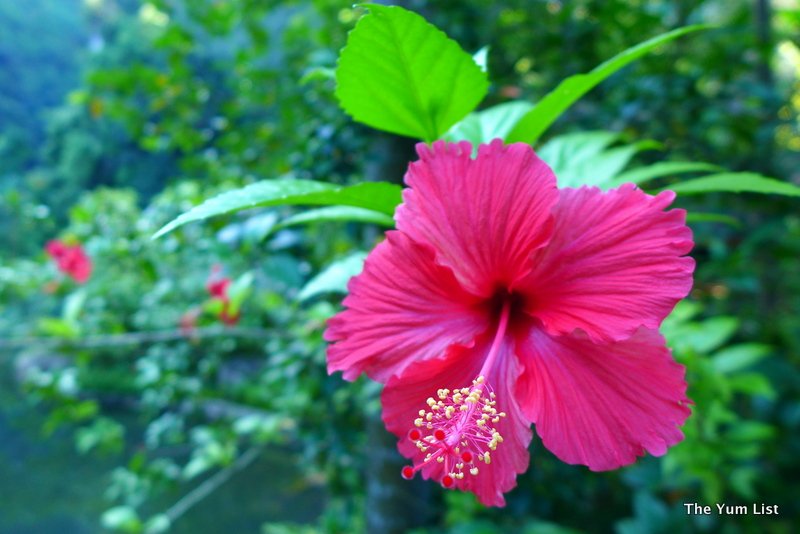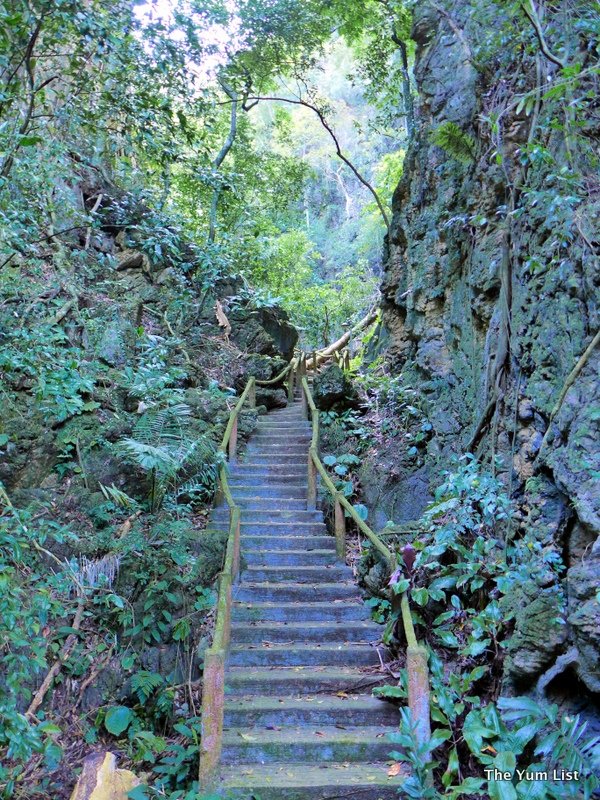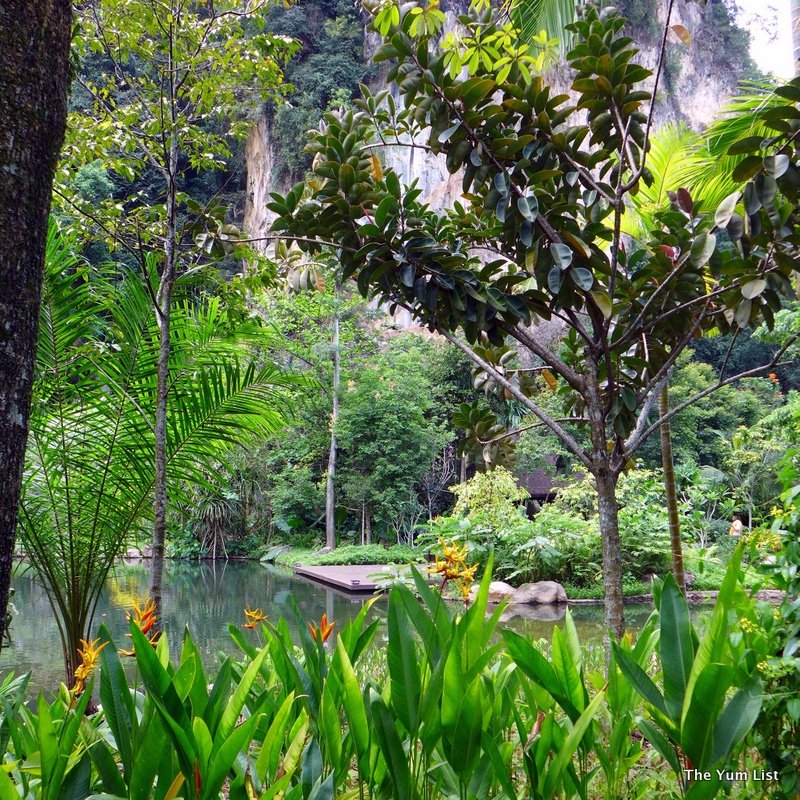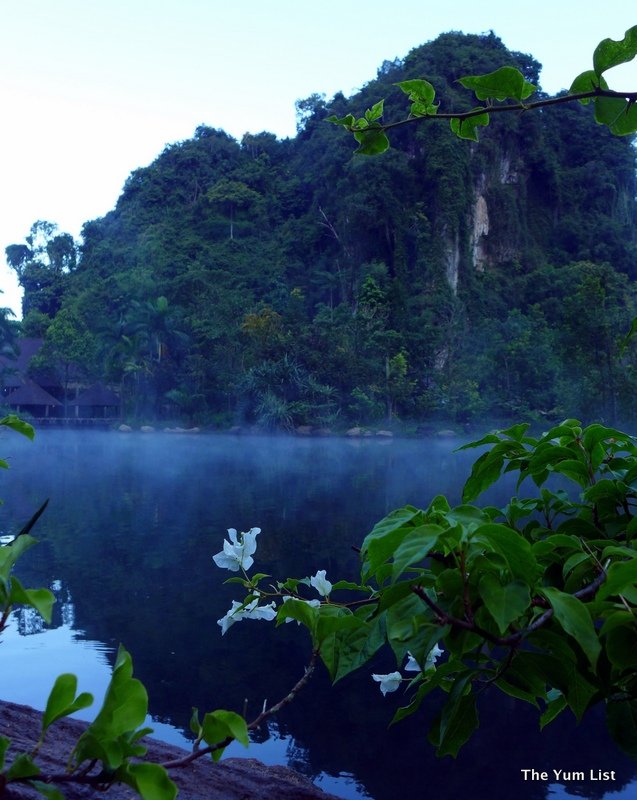 Staff at the Banjaran cannot do enough to help you and ensure that you enjoy your stay. If you want to explore beyond the winding shady paths of the actual retreat, you can be escorted on a short walk through the rainforest to the Lost World of Tambun, a larger sister resort, where Banjaran guests are offered a day pass to the attractions. Or take one of the readily available Banjaran limousines into Ipoh and discover how this delightful old town is being slowly gentrified. Slower than Georgetown and cooler than Malacca, Ipoh offers old architecture and some interesting little restaurants to explore.
We loved our time at the Banjaran and can only recommend it as a fabulous natural escape, only a two-hour drive from Kuala Lumpur but you feel like you've entered a whole other world.
Reasons to visit: unique natural location, total getaway, beautiful pool villas, wonderful care and service, time out from life!
The Banjaran Hotsprings Retreat
No 1, Persiaran Lagun Sunway 3
31150 Ipoh, Perak
Malaysia
www.thebanjaran.com/
+6 05 210 7777