Words: Nadia Khan   Photos: Monica Tindall
Care for some lobster? Yes, please! As one who loves fresh seafood, especially crustaceans, I wasted no time and hurried to Pince & Pints Restaurant and Bar in Bangsar.
Located on one of the most bustling streets you can find in Bangsar, Pince & Pints is situated along Jalan Telawi 5 and beckons lobster enthusiasts as the quintessential destination for affordable lobster feasting.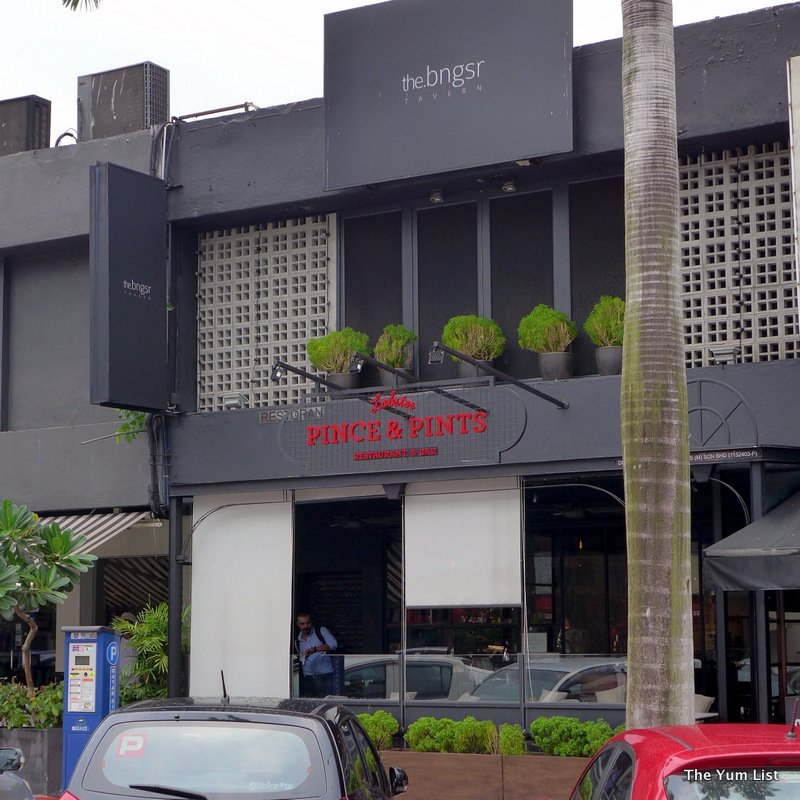 The lobsters are wild caught, air-flown from Boston every week, and skillfully handled with care up until an order is made. This means you're getting top quality, meaty and juicy lobsters.
Upon first glance, the 55-seater restaurant boasts functional and stylish interiors. Its bronze décor immediately jumps out at you, with bronze tinted mirrors and copper detailing along the walls, walnut timber finish, and an elegant mix of marble. It exudes polished sophistication and rustic charm with its distinctive concave brick-lined ceiling with red tiled accent panels and dark grey lobster cage wall features.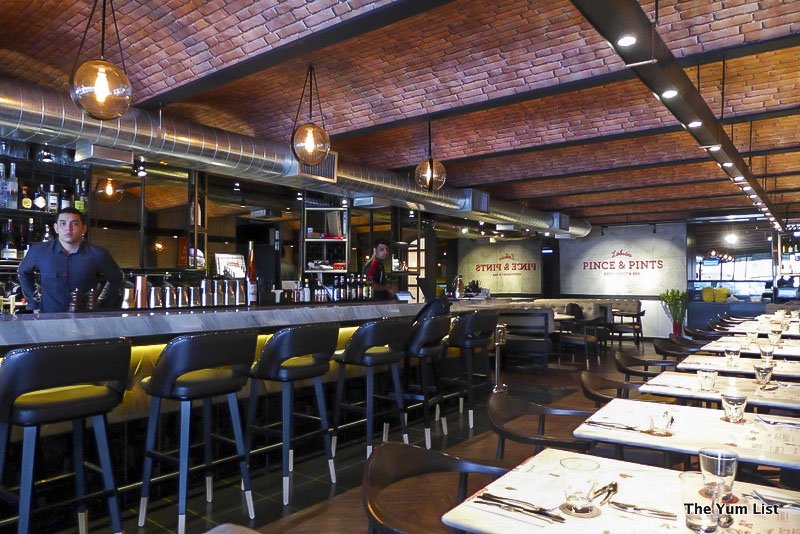 Once presented with the menu, I couldn't help but notice all their lobster dishes fit on a single page. Lo and behold, this restaurant features just five must-try dishes on the menu, and with that they take utter care in ensuring these five dishes are cooked to perfection. Each item is priced at RM158.00++.
Also catching my attention was their extensive choice of beverages and array of creatively designed cocktails and mocktails. With over 120 drinks to pick from, you'll be spoilt for choice.
I appreciated that the cocktails were grouped according to their accent flavours – sweet, sour, bitter, or dry. This made it a lot easier to skim through and hone in on my preferences. I decided to sample the drinks that are unique to the KL outlet such as the Klang Valley Blazer (RM52), made with bourbon, chili, cinnamon liqueur, agave nectar, fresh lemon, and sea salt.
I recommend the Bee's Knees (RM56) made with nothing more than gin, homemade manuka honey syrup and fresh lemon. Although in the 'Sour' category, I would call it a sweeter cocktail purely based on the honey ingredient.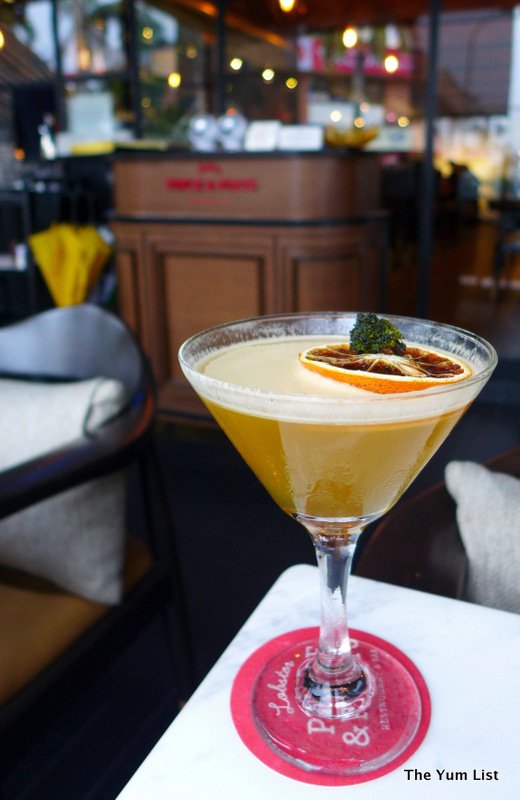 The Bangsar Mule (RM18) mocktail is made with fresh lime, orange and mint, homemade ginger syrup and tonic water. During these scorching hot days in KL right now, there was nothing more refreshing and I especially loved how the orange flavour was distinct.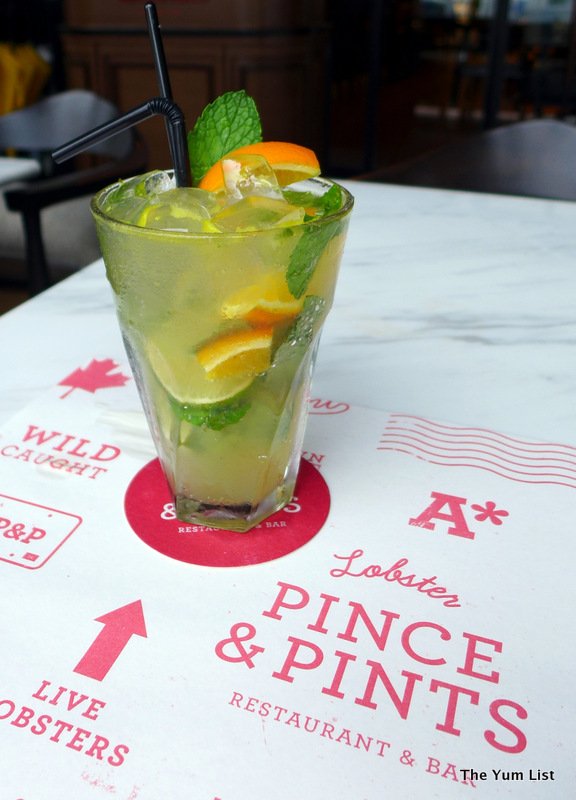 Also worthy of mention is the popular Mr and Mrs Smith mocktail (RM18). Less citrusy than the Bangsar Mule, it's just as refreshing with fresh kiwi, homemade pandan syrup, apple and guava juice.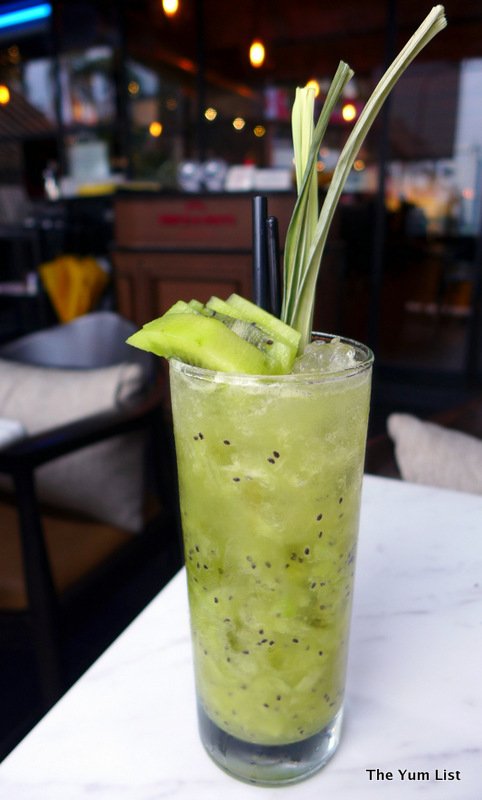 Every drink on the menu has been carefully selected to ensure it complements your lobster meal, further elevating your lobster dining experience.
As each dish arrived my eyes lit up as it was clear that their portions are very generous. It's worth noting that each dish uses one whole lobster – definite value for your dollar.
I started with the much talked about Lobster Noodles (RM158++), unique and exclusive to the KL outlet with large chunks of shell-on lobster, stir-fried with scallions and ginger in a lightly seasoned sauce atop freshly made egg noodles. As I slurped on the noodles and gently nudged the lobster meat out of its shell, I'm reminded of a similar dish I often have at home.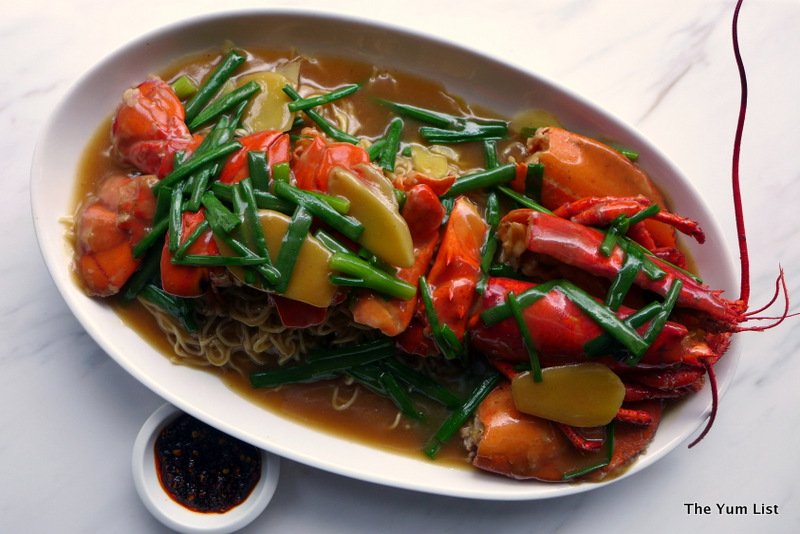 The Chili Lobster with Mantou (RM158++) is a popular one at the flagship restaurant in Singapore with locals and tourists alike. Don't be alarmed by its name, though chili based the dish isn't overwhelmingly spicy and instead, has a tasty gentle flavour that's a little sweeter than I'm used to. Tomatoes, ginger, lemon grass, garlic, and egg are added to the chili sauce. When dipped with mantou (fried buns), the pillowy soft buns soak up the mouth-watering gravy and it's a hearty meal to share.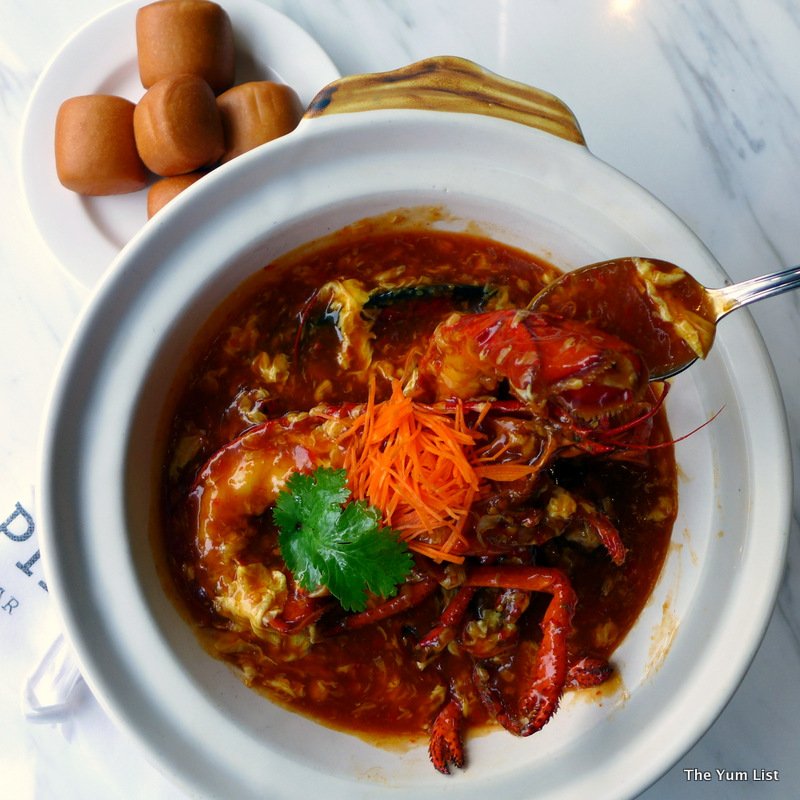 I opted to try the grilled Live Whole Lobster (RM158++), but you can get this steamed too. There's no better way to enjoy the lobster than in its most basic form to fully appreciate the natural sweetness and freshness of its meat. The char grilled flavor meat was incredibly soft and it slowly melts in your mouth. It came with salad tossed in sour cheery and balsamic vinaigrette, herbed butter, and straight cut fires with skin-on.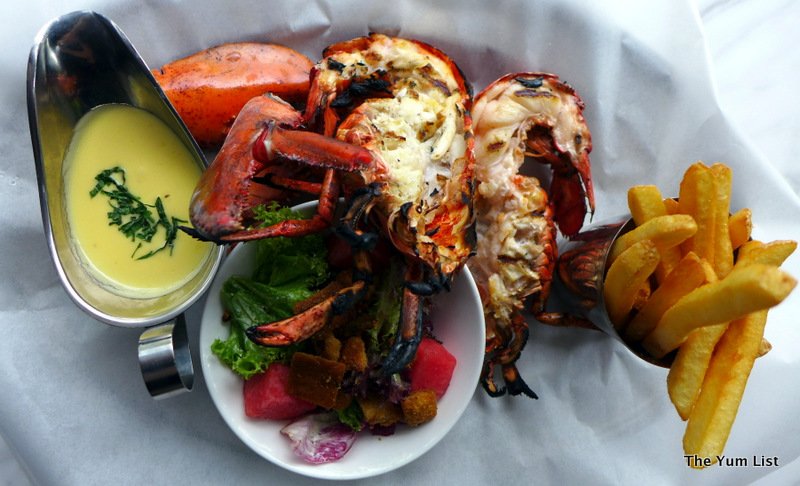 My favourite was The Lobster Roll (RM158++). It's a signature at Pince & Pints and for all the right reasons. The lobster is steamed then marinated with mayonnaise and salt – simple, but enough. The "top split" homemade bun is slathered with butter before pan-frying, which makes the roll light and crispy. The generous amount of butter used for the bun leaves you wanting to bite in over again. Stuffed with hearty chunks of lobster and coated with chopped chives, it's an explosion of flavours that I couldn't get enough of. The next time I return to Pince & Pints, this is the dish I'm getting.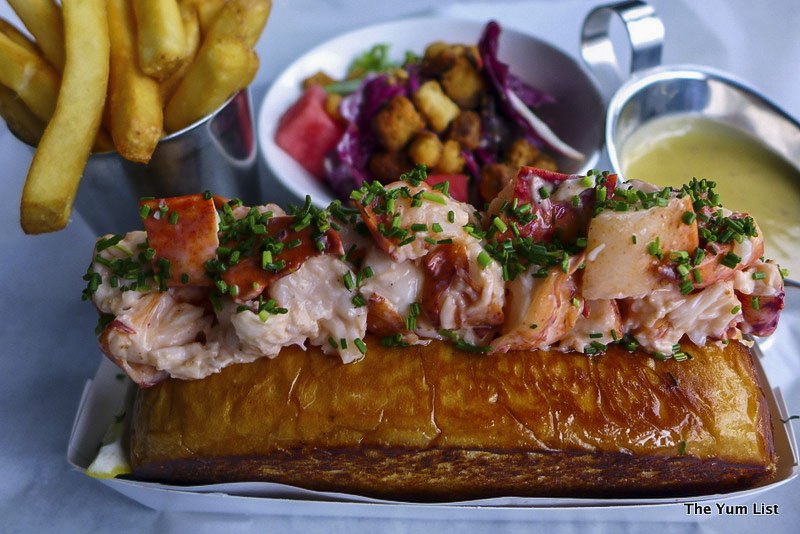 A must-try for lobster fans and bibs are provided for customers so get your hands into those claws and enjoy devouring every part of the fresh lobster.
It's nice to know that Pince & Pints choose to only import from fisheries that adhere to sustainable regulations such as the release of captured female lobsters bearing eggs, and the release of captured juvenile lobsters so they have a chance to mature, to name a few.
Reasons to visit: Lobster of course! But… our favourite dish is the Lobster Roll.
Pince and Pints Restaurant and Bar
32, Ground Floor, Jalan Telawi 5,
Bangsar Baru,
59100 Kuala Lumpur
Malaysia
+6 03 2201 3233
+6 01 7880 0871
Instagram: @pinceandpints.kl
www.pinceandpints.com.my
www.facebook.com/pinceandpintskl
Opening Hours:
Mon – Fri, 5.30pm – 11.30pm (dinner only)
Sat, Sun & Public Holidays, 11.30am – 11.30pm
Last order for kitchen, 10.30pm