Words:  Kirsten Durward    Photos: Monica Tindall
The Church Street Social is The Fort Bazaar's signature restaurant. With a menu that spans the international gamut of tastes, fresh sounding dishes taking a zing from local produce and spices but with an eye to the experienced foodie traveller, this is something a little different than we have experienced in Sri Lanka so far. The menu flirts with Europe, North Africa and both near and Far East, with just a nod to the native homeland of the Australian executive chef.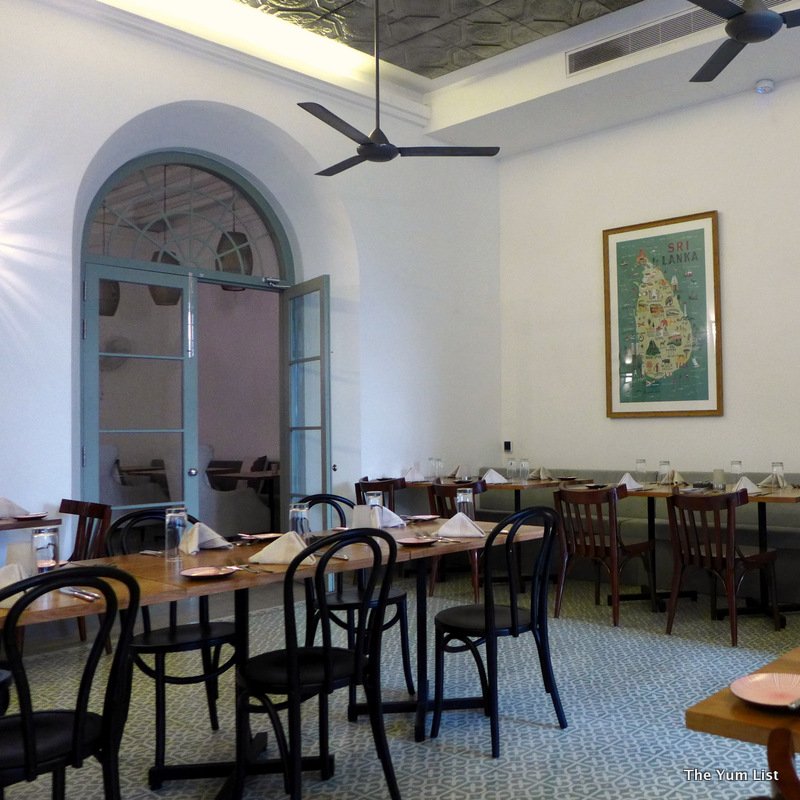 We're just on the edge of Galle's bustling and colourful streets, but the elegant simplicity of the Church Street Social is cosmopolitan and calm. Ceiling fans keep the air fresh while ambient jazz music fills the high ceilings and echoes out the art deco style arched doorways. When we visit, there is yet no alcohol license but we discuss future plans for cocktails and am sure they will be delicious based on the virgin passion fruit mojito I tasted which is plentiful minty and plentiful sour.
Bread fresh out the oven teases our senses with warm aromas. Breaking into these we particularly enjoy a cheese bun and another threaded with sun-dried tomatoes.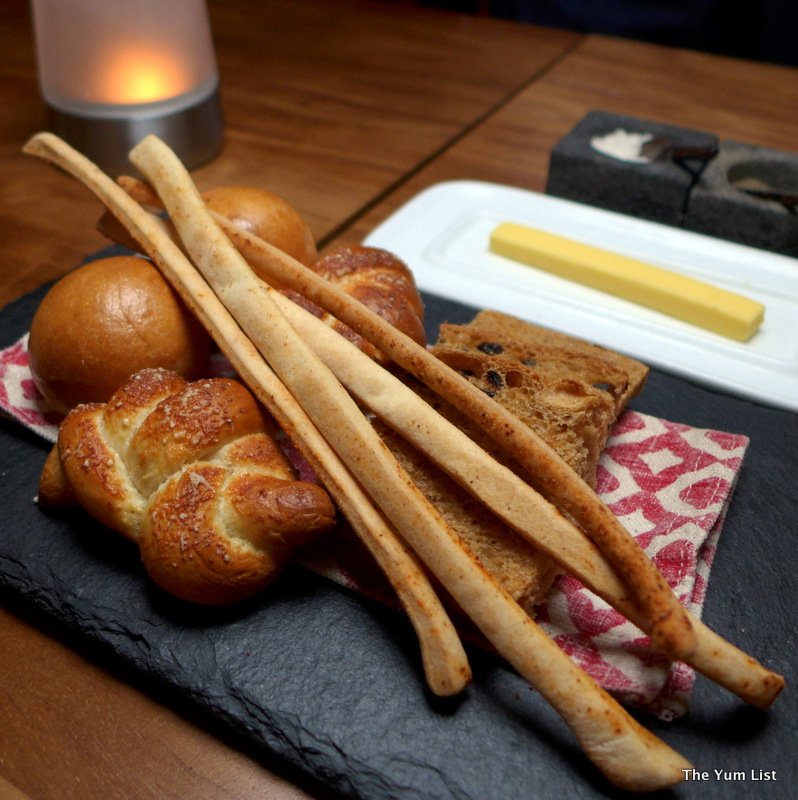 Seared Kingfish Carpaccio (Rs 850) is heavenly to taste, with sesame in place of the usual olive oil, and the spicy notes of ginger and jalapeño are lightened by fresh coriander and a little tamarind. It's a slippery sensation of taste, and we happily gobble it down.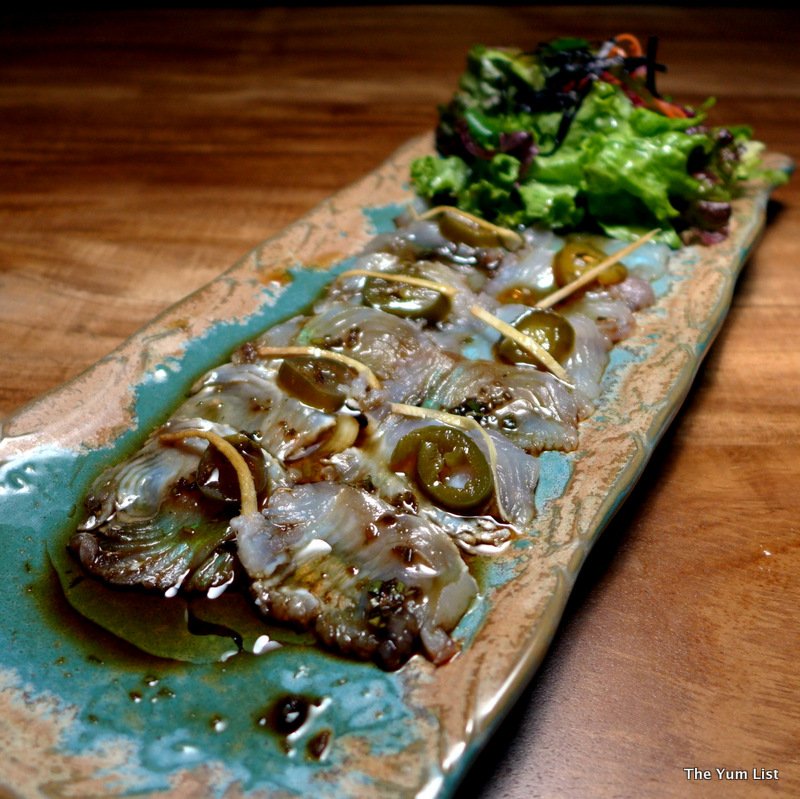 Pumpkin soup is always a favourite for us, and hard to go past on a menu. This Thai Pumpkin and Coconut variety (Rs 600) served up dramatically in a king coconut is simply divine. Imbued with a little basil, the taste is moreish, while the texture is smooth and creamy from top to bottom. An added benefit is the opportunity to scrape off the young coconut flesh from the shell and scoop it up with your soup. Mmm. Perfection.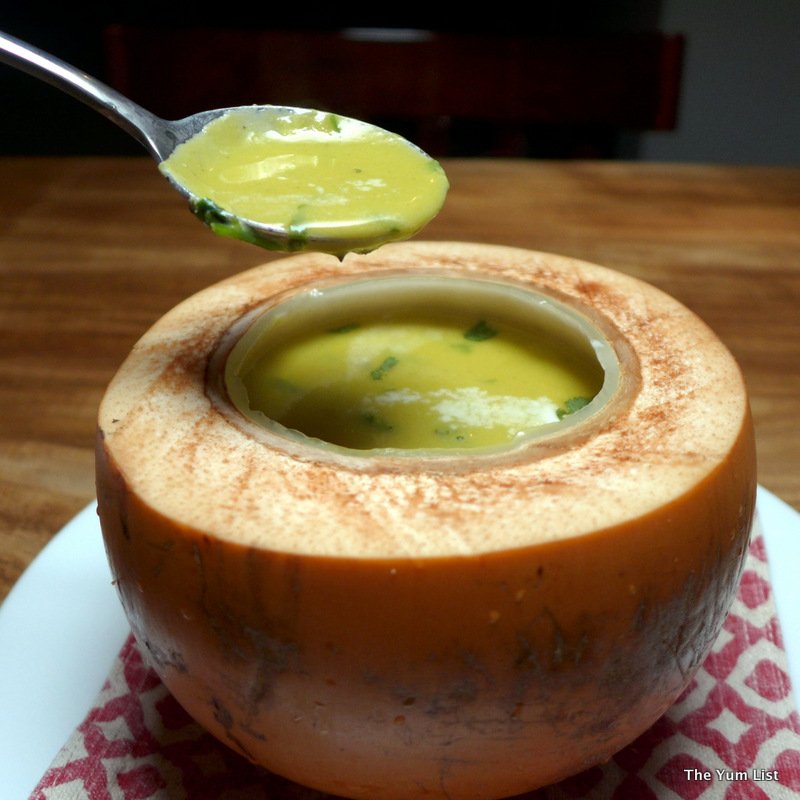 Once again we are encouraged to taste the Sri Lankan curries which we are assured are very popular amongst visitors. We feel the need however to vary the taste sensations on this trip and we've high hopes from the descriptions on the menu. Moroccan Lamb Tagine (Rs 2450) is a rich and hearty dish. Date and prune couscous fill the pot, with a generous serving of soft braised lamb. A chargrilled lemon gives a welcome tang of freshness. Church Street Social does have some options for vegetarians. Vegetable Pastilla (Rs 1450) is a Moroccan style baked filo pastry stuffed with quinoa and spice vegetable ratatouille.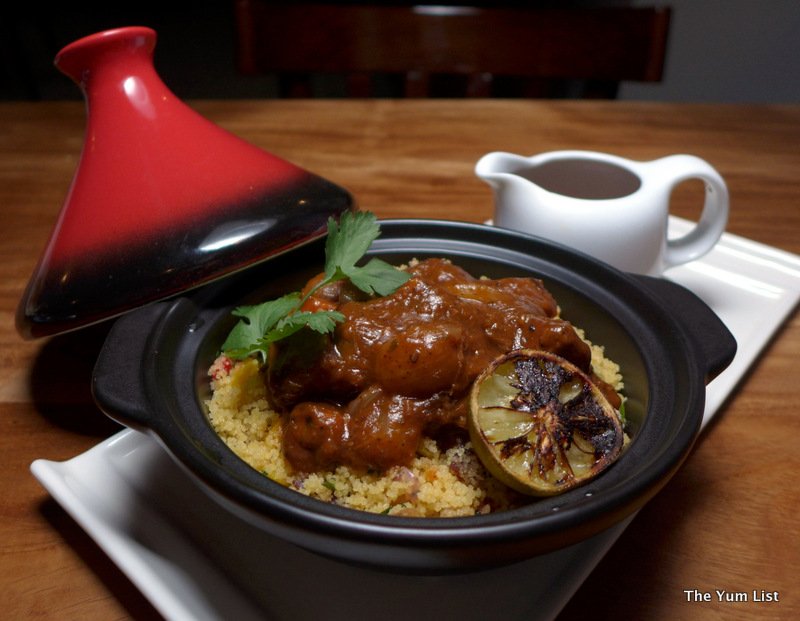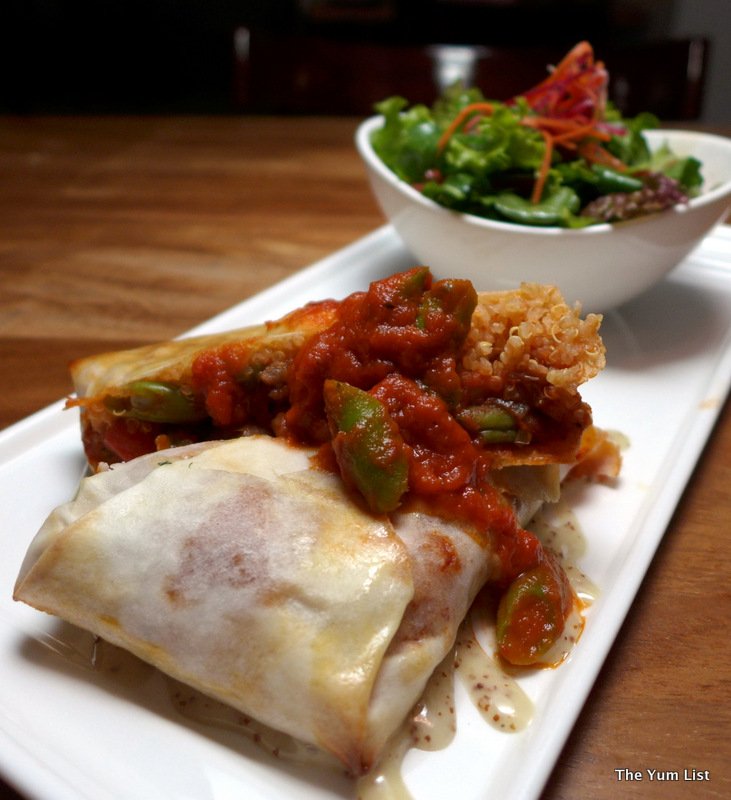 Malaysians love crab and Sri Lanka is famous for it's fresh lagoon and sea crabs, so it's a pleasure to see the two combined on this menu, with Malay Chilli Crab (Rs 3500). A full Sri Lankan lagoon crab, marinated and tempered in aromatic spices, fresh herbs and coconut milk impresses in colour and size. Crab eating is a messy business with metal crackers needed to split the leg shell and coax the sweet meat out. Fortunately the body of the beast is more easily accessible to fork from and dip into the Malay spiced sauce. Crab is nicely accompanied by a light vegetable curry, saffron rice and papadum giving a fusion slant to the dish.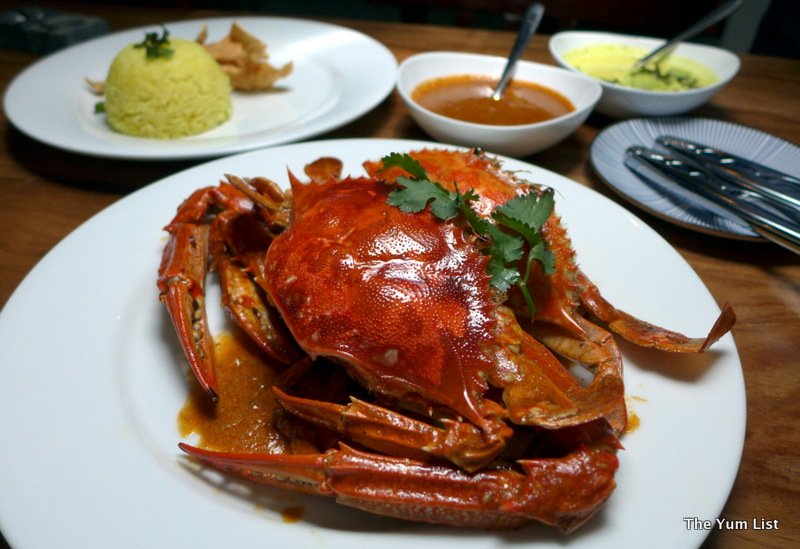 Church Street Social offers some impressive sounding desserts. Dark Chocolate Meringue (Rs 600) is layers of chocolate between sheets of meringue, accompanied by a red berry compote, while Coconut Lime Éclair (Rs 600) is stuffed with a sweet lime curd and topped with chocolate. Both are definitely for the committed sweet tooth, and diabetics should just run the other way!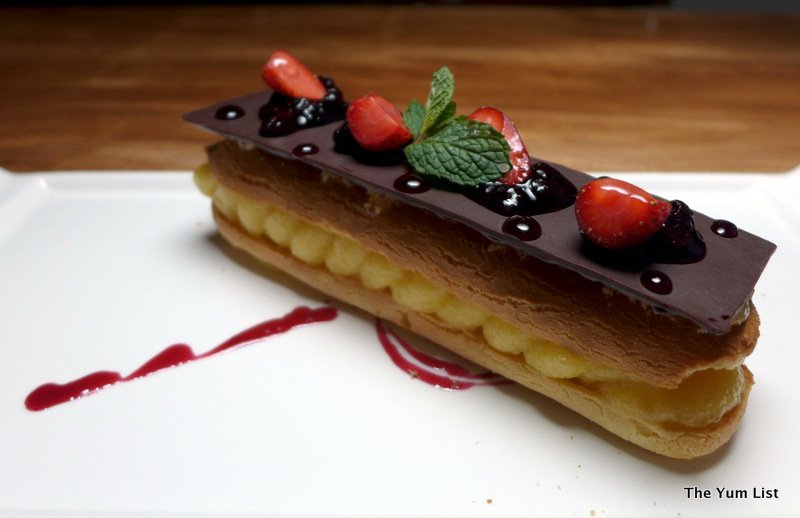 We thoroughly enjoyed our starters and the service of our friendly waiters, several of whom formerly worked overseas. This fairly new restaurant has a lovely light ambience and lots of potential to become a destination worth traveling for.
Reasons to visit: friendly, attentive service; Thai coconut pumpkin soup; kingfish Carpaccio; hearty and filling main courses.
Church Street Social
The Fort Bazaar
26 Church Street
Galle, Sri Lanka
http://teardrop-hotels.com/fort-bazaar/
[email protected]
+94 770 072 597