Words: Nadia Khan     Photos: Monica Tindall
We're always thrilled to find a good value bubbly brunch, and this round Villa Danieli has us feeling like we're on an exciting Italian escapade right in the heart of KL.
Tucked away on the 5th floor of the Sheraton Imperial Kuala Lumpur Hotel is Villa Danieli, the long-standing Italian restaurant in existence for over 10 years. When we enter this Tuscany-inspired country villa, we become lost in its beautiful interiors and glorious food for a good few hours – four to be precise, which makes it one of the most generously timed bubbly brunches in the city.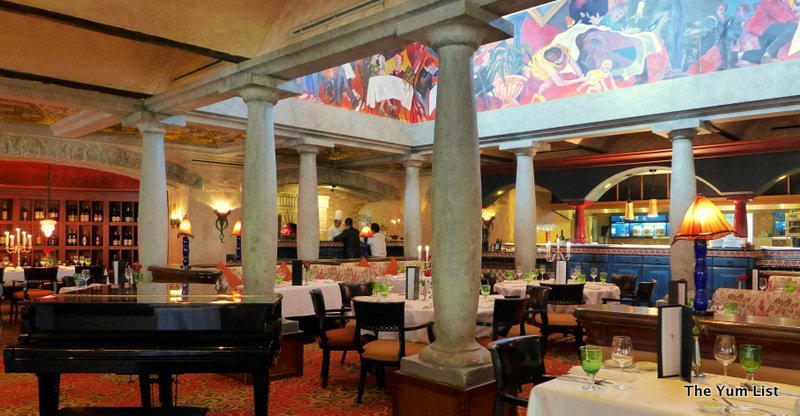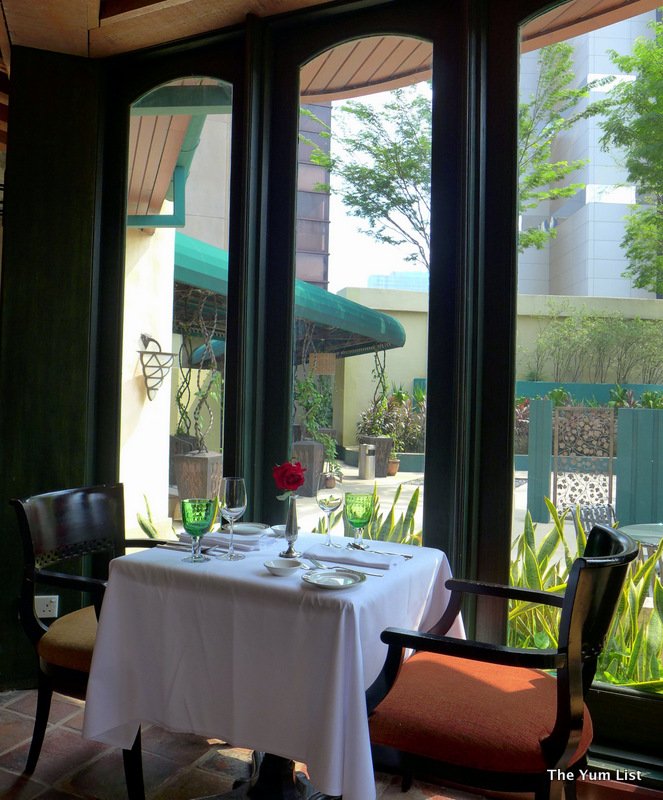 This Italian prosecco brunch is available on Sundays only from 11am till 3pm. The brunch comes with three options to pick from: food only (RM148 nett per person, RM74 nett per child between 9 – 12 years old); red & white wine or beer selection (RM198 nett per person); or the star of the day, the prosecco brunch (RM238 nett per person).
As I step into Villa Danieli, I'm immediately greeted by the friendly smiles of hotel staff who lead us to the bar area for starters. I take a glance around and there is something incredibly enchanting about the overall look and feel of Villa Danieli. Looking across the room I happily spot a wood-fired oven and just next to it is the main kitchen against a backdrop of dark blue walls and a colourful mural. The restaurant is warmly lit which adds to the cozy appeal and is incredibly inviting. It feels like an escape from the chaos of the city, even if just for a few hours.
Between 11am – 12pm, aperitifs are served and patrons can pick from the salad and antipasto bar. It's a great concept as this gives people a chance to mingle and enjoy a few cocktails before adjourning to the formal dining area.
Aperitifs change weekly, but we had a chance to sample the Robujito, a Gin and Tonic, and the Dry Bronze. All good – a fun start.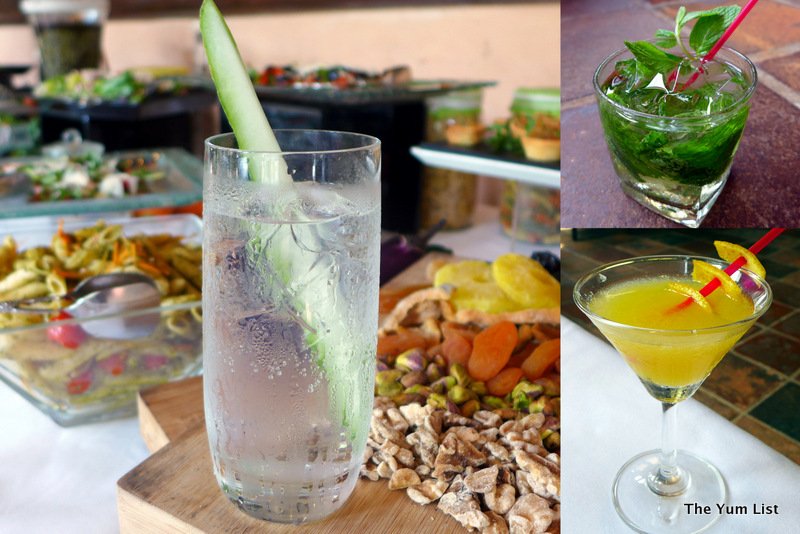 Laid out beautifully across the buffet table were some of the chefs' creations including confit baby octopus with Kalamata olives, chargrilled cod with potatoes, cannellini beans with baked salted ricotta cheese, homemade smoked salmon with capers, beef carpaccio with mustard, and fresh oysters to name just a few.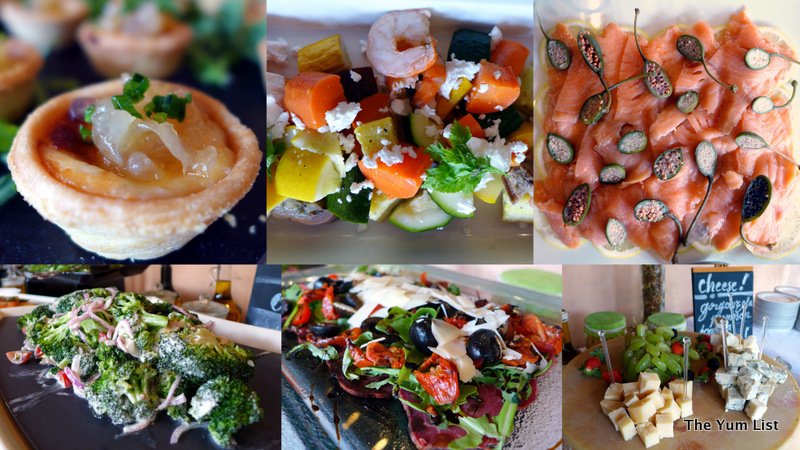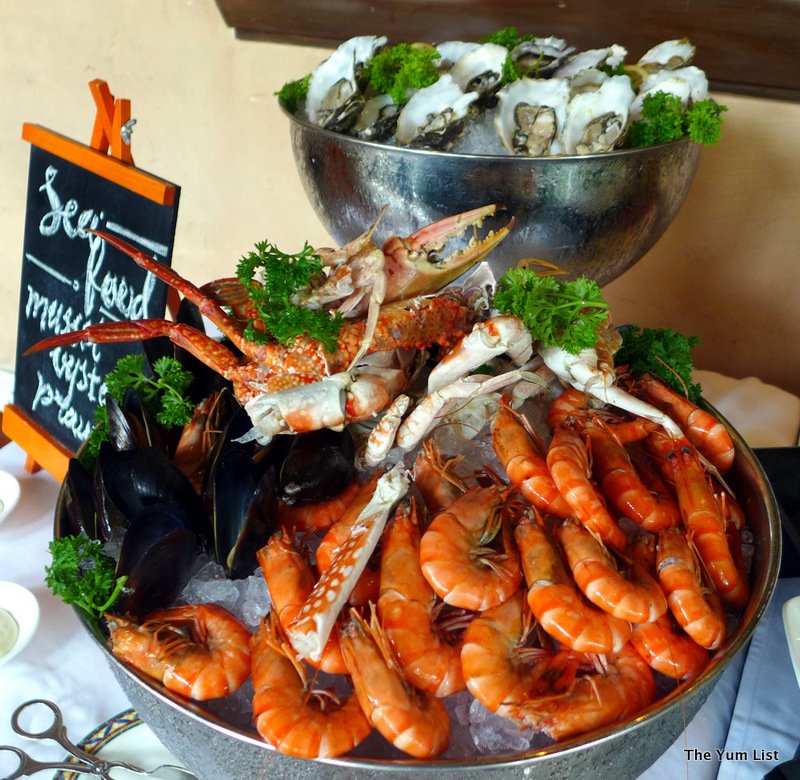 At 12pm, we make our way over to the formal dining area and not a second too soon! A single glance at the menu and already my tummy begins to grumble in eager anticipation of what looks like a mouth-watering meal ahead of me.
I'm happy to note that Villa Danieli provides table service and I was slightly intimidated by the fact that we were going to be sampling every single dish on the menu, but I'll tell you right now it was worth it and this prosecco brunch certainly provides great value.
To start off, was a lovely variety of appetizers including pan seared foie gras with caramalised apple, onion and balsamic sauce; chunky mushroom soup served in a tiny cup you can easily sip from; tuna tartar; mini calzone with chicken and cheese, and of course freshly made bread straight out of the wood-fire oven. The bread comes in three varieties of onion, olive, and sun-dried tomato. Each of us had our own preference but one thing for sure, we could not stop diving into the soft bread that easily pulled apart.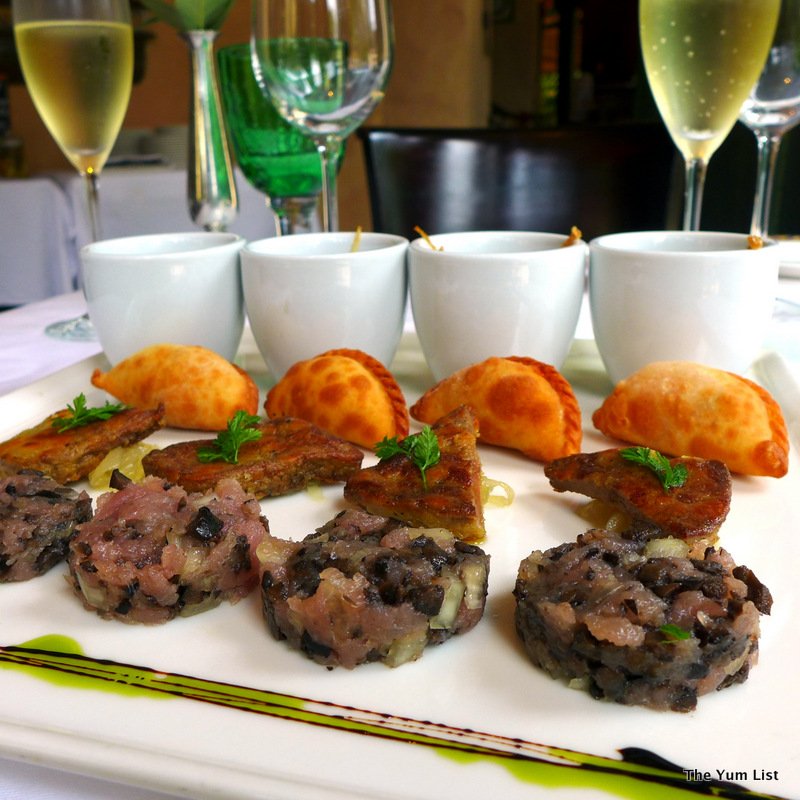 Onto the lavish mains!
The wood-fire margherita and beef pepperoni pizzas come with a very thin crust, just the way I prefer it, and the fresh basil topped onto the margherita provided a burst of fresh flavor and aroma.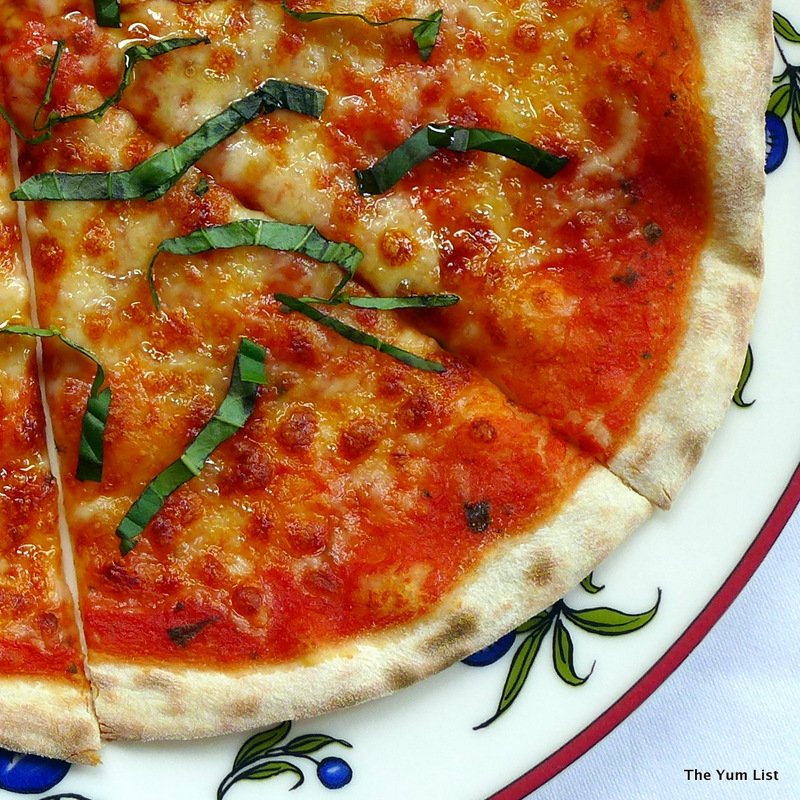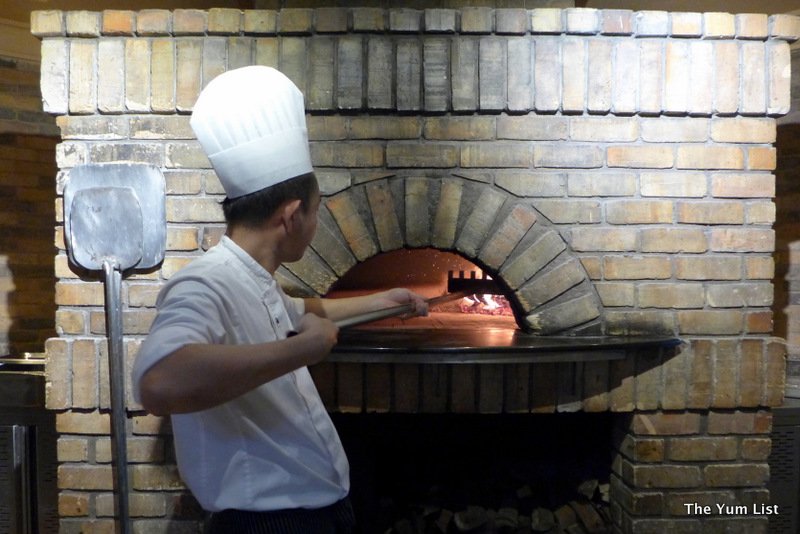 Being seafood lovers we adored the sautéed fresh mussels with garlic, parsley, and saffron jus. I was sold from the first bite; the herbs give it a boost of flavor that hits your senses – safe to say this was one of the quickest dishes to disappear.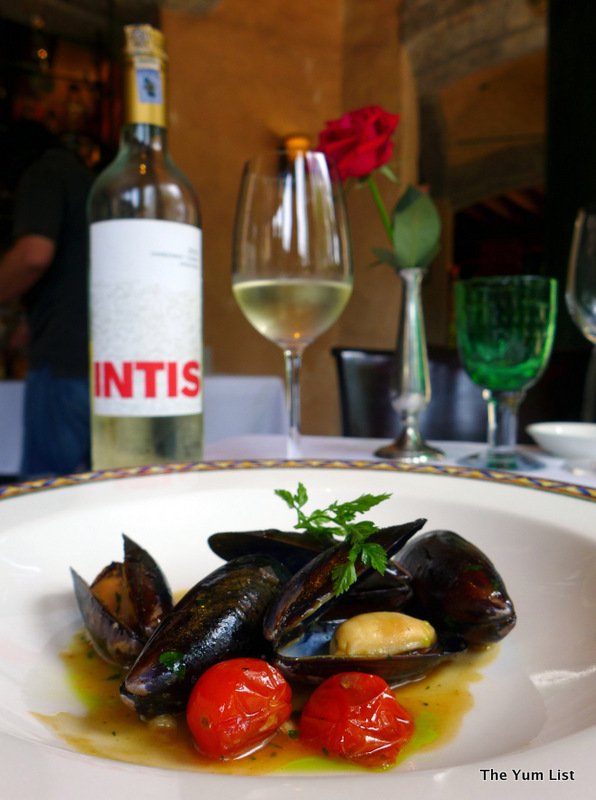 An Italian meal would not make sense without pasta and their homemade squid ink fettucine aglio olio and salmon roe is a must-try! The pasta was cooked perfectly and like any squid ink based dish, had the signature black stain. But if you prefer a rice-based dish, the forest mushroom risotto with assorted mushrooms, Parmesan shaving and truffle oil is equally delightful – you really can't go wrong with mushrooms and truffle oil.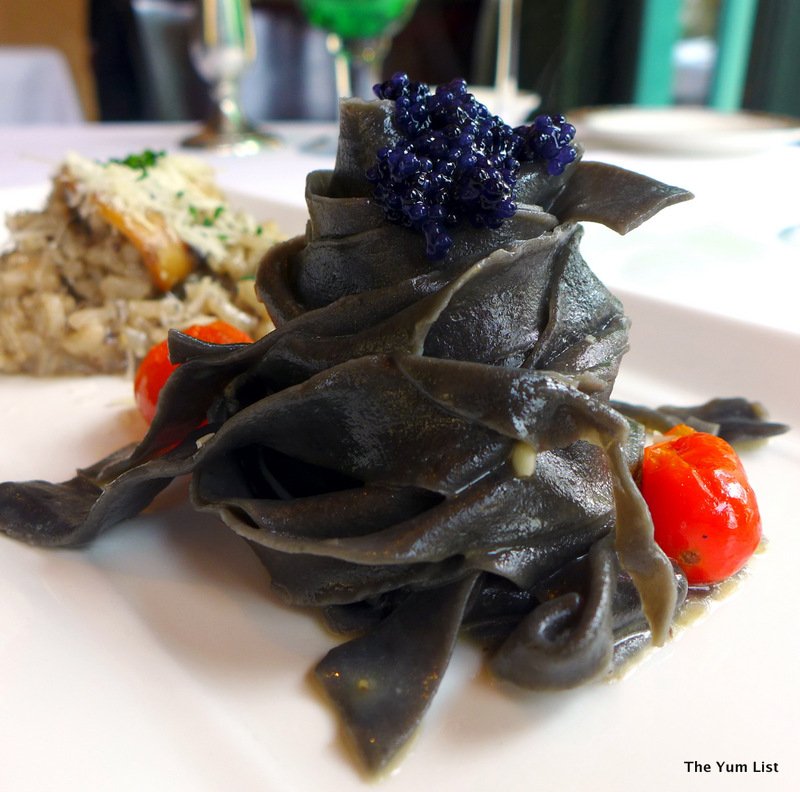 Fish and meat lovers will rejoice as the menu also boasts a few options for your hearty desires. Meat eaters can choose from the beef filet mignon with Parmesan crust, white asparagus and green beans, or the gratinated Australian grain fed lamb rack, with Mediterranean vegetables, and thyme natural jus. Both meat dishes were cooked to perfection, slightly pink in the middle, incredibly tender to bite into and seasoned perfectly. However, the pan fried cod fish with fennel and passion fruit stole the show for me. Cod takes skill to get just right and I'm happy to report this rendition was flaky just as fish should be, juicy in all the right ways and the burst of flavor from the fennel and passion fruit sauce made this a stunning combination.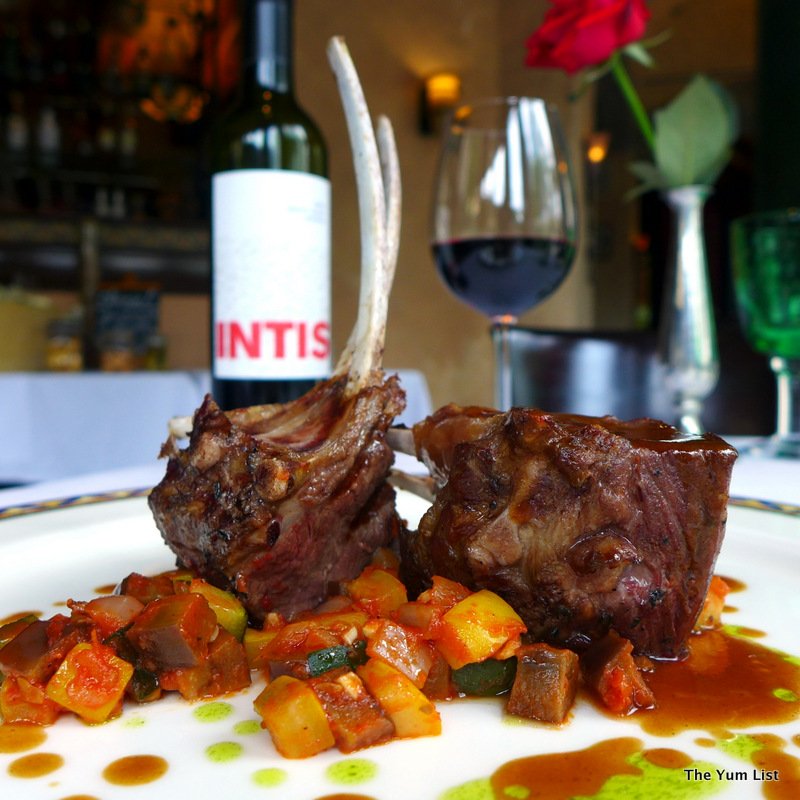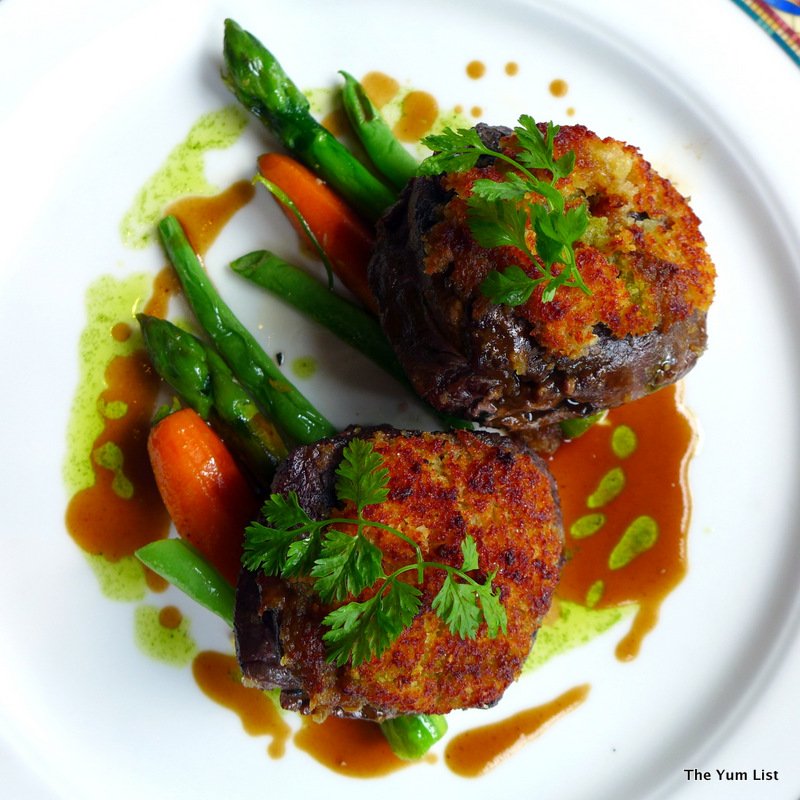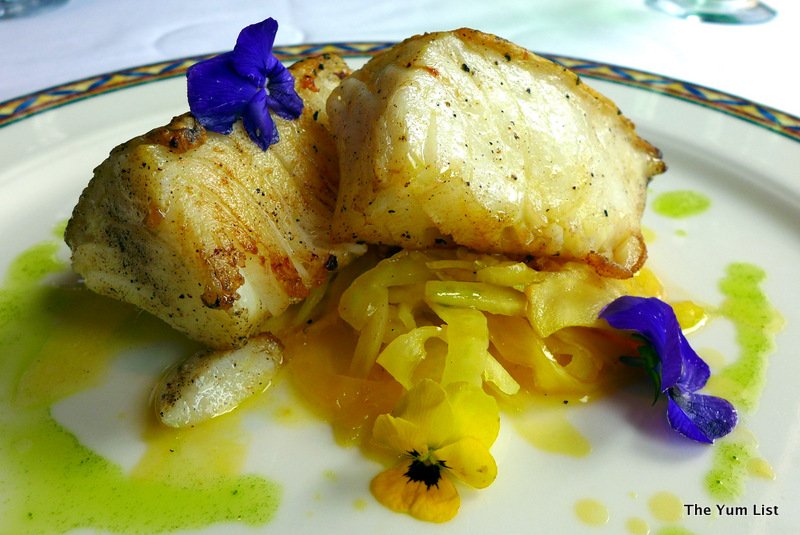 Of course throughout our meal we had a free flow of nicely chilled prosecco, Dirupo by Andreola. Its smooth texture and delicate flavor was a great accompaniment to our starters (and for some of us the entire meal). You may also choose to pair Argentinian wines with the main dishes – the light and fruity Intis Chardonnay for white wine, or Intis Merlot – Malbec for red wine.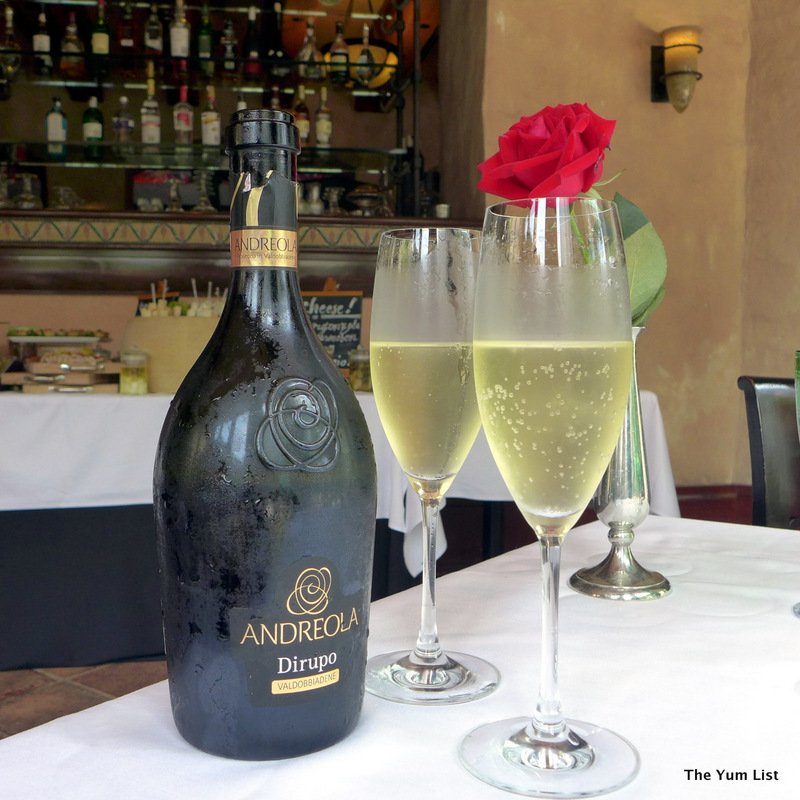 Just as I thought I might explode, dessert arrived and like magic, I suddenly had room for more. Right in front of me was warm chocolate cake, three chocolate semifreddo, tiramisu and lemon tart. As we dug in, ooh's and aah's could be heard around the table, with Monica's favorite being the lemon tart and three chocolate semifreddo, and mine a close call between the tiramisu and three chocolate semifreddo.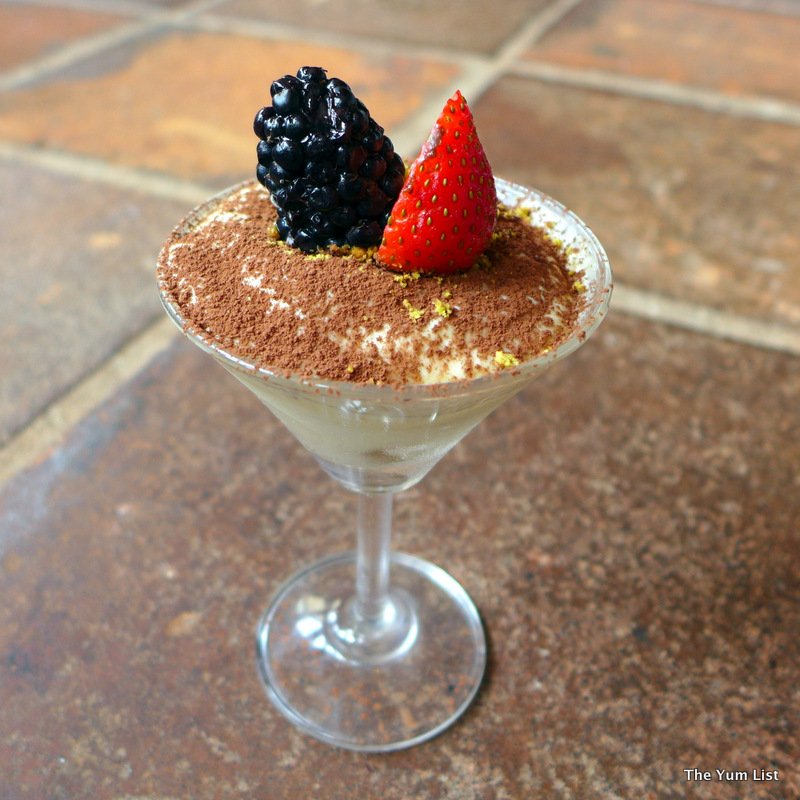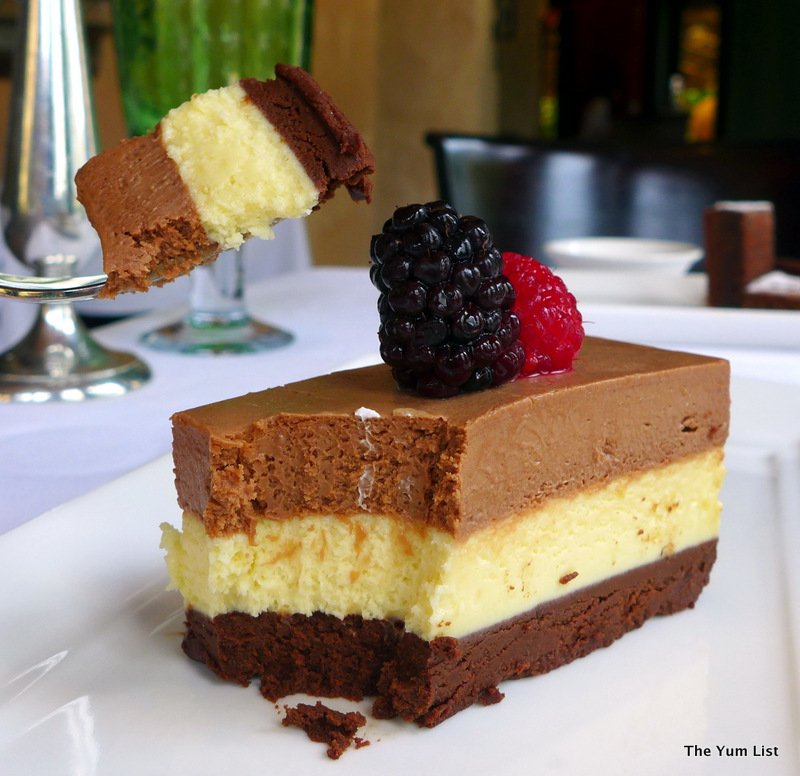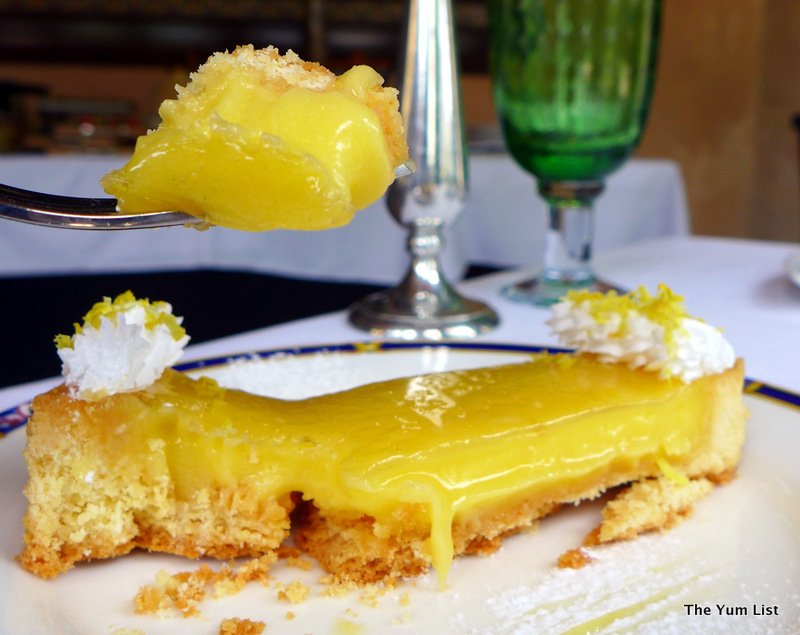 Chef Gaetano Di Stefano recently joined Villa Danieli as head chef and began his culinary journey when he was 20 years old at the Stagione Estiva "Fiat Playa", Punta Marana, Italy. He developed a profound passion for cooking, and this drove him to many towns and cities in Italy to obtain valuable knowledge from well-known Italian chef's before exploring the world. His last post was in Seychelles where he was appointed the Italian Chef for Hilton Labriz.
If you're dining with children, you'll be happy to know that Chef Gaetano himself conducts a fun and exciting cooking class during the brunch to teach your kids tips and tricks, they may even help prepare some of the food for your table!
Reasons to visit: With that, you can be assured you're having a taste of authentic Italian food at Villa Danieli and we recommend you try the prosecco brunch with either the pan fried cod main, squid ink pasta, or sautéed mussels. Divine!
Villa Danieli
5 Floor, Sheraton Imperial Kuala Lumpur Hotel
Jalan Sultan Ismail
59100 Kuala Lumpur
Malaysia
+6 03 2717 9922
Instagram: @sheratonimperialkl
www.villadanielirestaurant.com
Italian Prosecco Brunch
Sunday: 11am – 3pm
*walk-ins allowed but if you are in a large group, please call to make reservations