Words: Ross Jones
One unique and distinct pleasure consumers can have is the observation of a small business in evolution. This is the case with WineTalk: our local mail order wine delivery company. The Yum List has enjoyed watching this small company grow into an integral part of the food scene in KL and their offerings have expanded. At the writing of this review, WineTalk has over 2000 wines on offer and a variety of craft beers and accessories – all of which can be delivered right to your door.
While WineTalk is doing a great job of creating an online wine market in KL, they are also excelling at hosting events. The last event they hosted, a Craft Beer launch at La Bodega in Bangsar Village, was a wonderful affair of great food and even better beers. The latest event was all about wine and was partnered again with La Bodega, hosted in Bangsar Shopping Center. This was an outdoor affair that featured ten different wines and a sampling of La Bodega's Spanish food.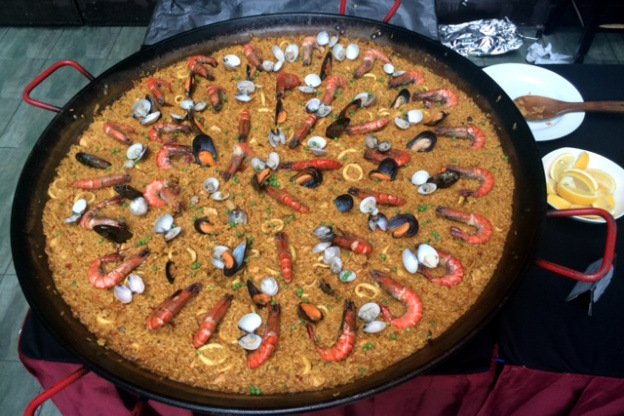 La Bodega prepared a number of Spanish style tapas: croquetas, pinchones, and albondigas to name a few, and a little later in the tasting, they prepared a large pan of seafood paella. All make for a great meal to pair with the wine being served. Small desserts, brownies and lemon tarts, were also prepared to pair with some of the more full bodied red wines.
The ten wines presented at this tasting were representative of a variety of regions, both Old World and New, ranging from South Africa, to France/Spain, to Australia. In true wine-tasting fashion, wines were presented from a light to full-bodied style; beginning with a South American Sauvignon Blanc and finishing with an Australian Shiraz. Styles presented would definitely have pleased any taster and complemented the Spanish tapas well.
The true gem of this wine tasting was the variety of vineyards; some wines were from large vineyards (i.e Leeuwenkuil of South Africa) and some were from smaller family vineyards (Bodegas Antidotos of Spain) with whom the sommelier, David Stephan, had a more personal connection. David spoke to us in detail about these smaller vineyards and the passion imbued into the grapes from the vintners. Access to these smaller vineyards in Malaysia is truly unique, as consumers are often inundated with wine choices from large vineyards and conglomerates. This is not necessarily a bad thing, but exposure to smaller regions with smaller scale exporting makes wine drinking fun and interesting. WineTalk has provided this access and exposure, and it is a  characteristic that makes their events unique.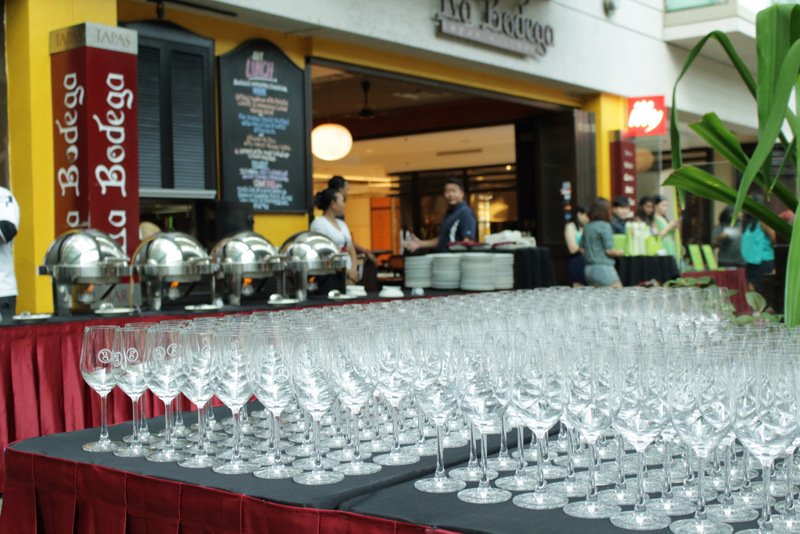 The WineTalk events continue to be a great success for a great value. Visitors can purchase tickets on the WineTalk website for a reduced price or at the door for a higher premium. For RM140++ the drinker receives a fair tasting glass of ten wines and all you can eat tapas. This is coupled with reduced prices on WineTalk wines and door prizes throughout the event.
The bubbly personality of David, coupled with smooth organization run by Jun & Celeste make the WineTalk events fun and easily accessible for all those who enjoy wine and/or beer. With the variety of food and drinks on offer at each tasting, there is something there for everyone. You may even walk away with a door prize or a new favorite wine, and you will most certainly leave feeling satisfied.
Reasons to attend: Great variety and value, interesting wines, delicious food, door prizes, and fun atmosphere!
WineTalk 
1300 88 9788