Yellow Tail Sushi Bar, better known at YTSB, has gained a reputation for serving the "best sushi in Bangkok". With an overwhelming number of choices of Japanese restaurants in Bangkok, this is no easy feat.
Where "freshness" is something many premium sushi bars in Bangkok claim, the reality is that the majority of ingredients all come from the same supplier, the famous Tsukiji Market in Tokyo. With hundreds of Japanese restaurants in Bangkok it takes more than top quality produce alone to receive rave ratings. Judging from my lunchtime visit, it would seem that service, a chic setting and contemporary twists on traditional Japanese cuisine, are some of the factors contributing to the positive YTSB reviews.
I feel immediately cheerful entering YTSB. Contrasts in line, colour, texture and a mix of natural woods and vibrant fabrics paint the interior with charm and interest. Utilization of conventional Japanese design traits of neutral tones, clean lines and rice paper panels are layered with additional tincture and surfaces. While the décor of the space is taken up the complexity scale a few notches above the stereotypical minimalistic Japanese setting, the perception of geometric orderliness and absence of clutter is still maintained.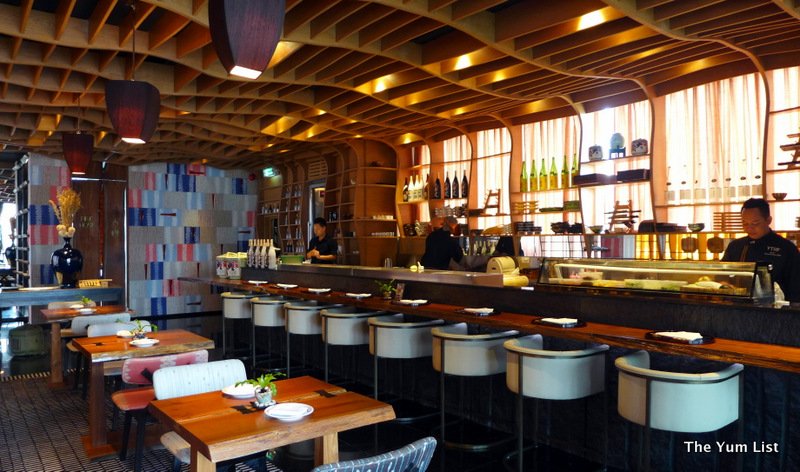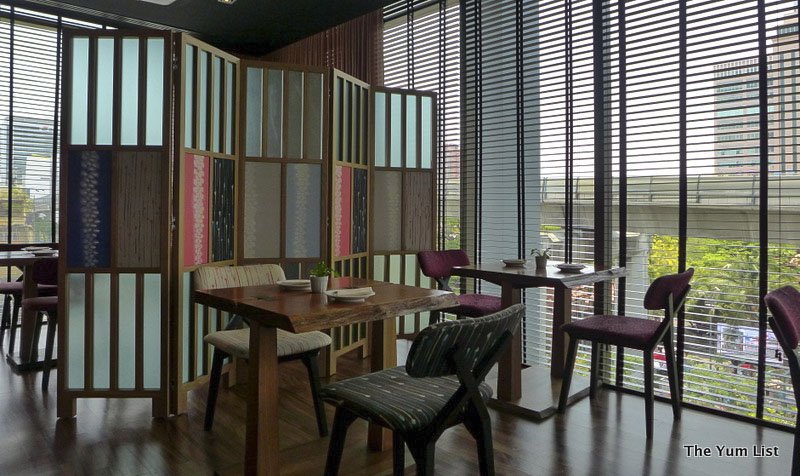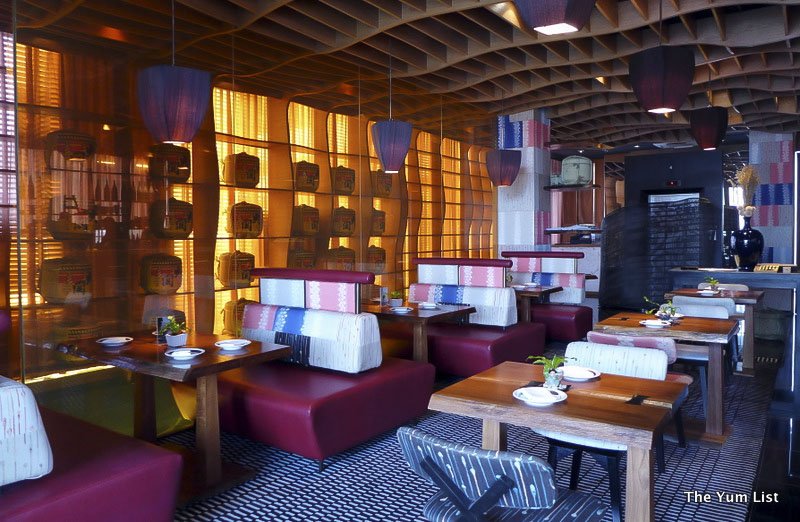 Sustaining the modern concept, the menu is presented on an i-Pad with photos, prices and names in Thai, English and Japanese. Being one of Bangkok's premium sushi bars, sushi and sashimi are high on the list of must-orders.
Taking chef's recommendations I begin with the Hamachi Dry Miso. Thinly sliced strips of yellowtail quickly dissolve on the tongue, leaving the flavours of sundried miso powder and yuzu juice lingering in the palate.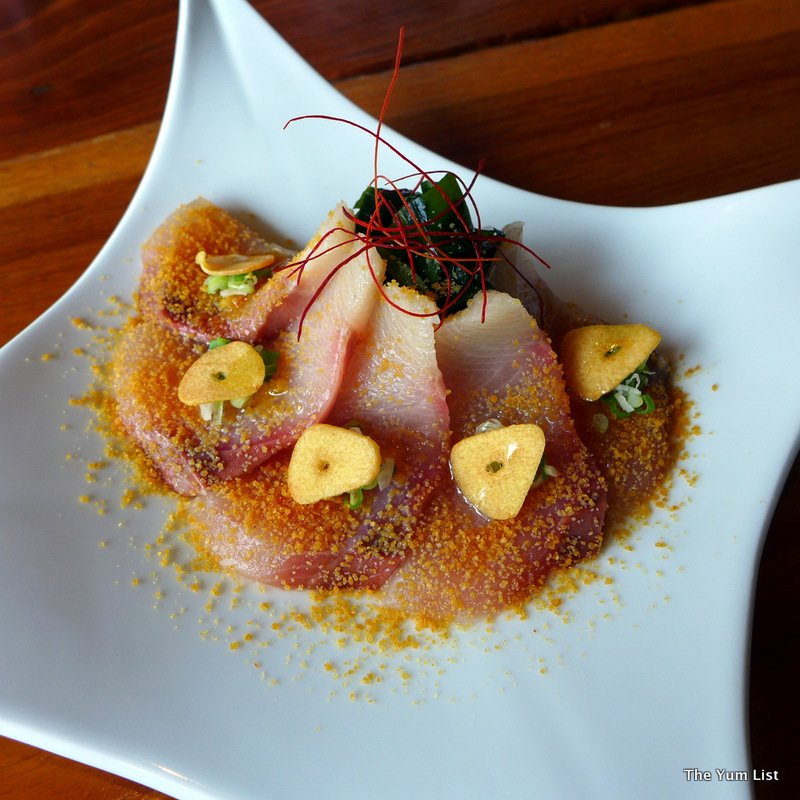 Salmon Wasabi Salsa (420) proves equally as fresh. Luscious strips of pink flesh melt like butter in the mouth, and a perky green salsa cuts through the natural oils of this highly prized fish.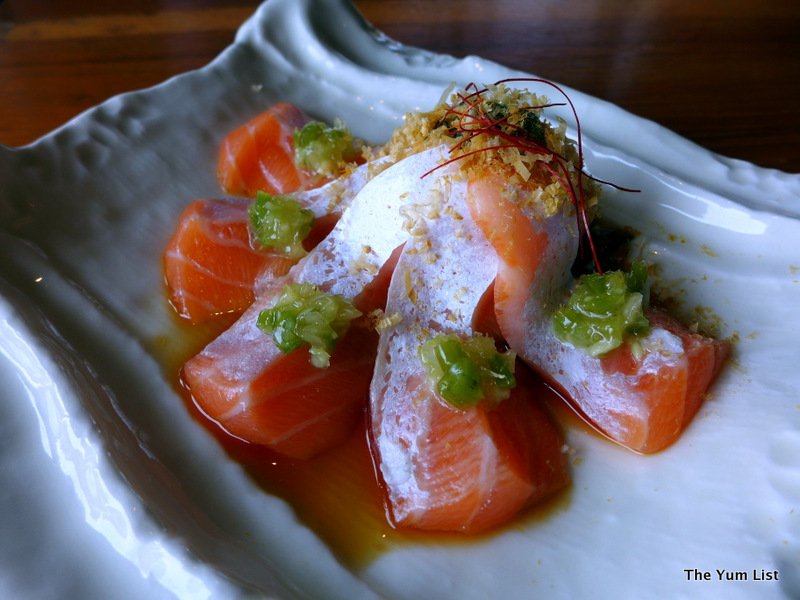 Combining a trio of decadent ingredients – foie gras, white truffle and wagyu beef – the Rossini (780) rolls are sure to impress. The fatty liver has been marinated in a teriyaki sauce and the exposed slice seduces with its glistening moistness. It's encased with sushi rice and seaweed, and finally wrapped in a fine strip of Kaisakaya wagyu beef sirloin. A graceful white truffle miso sauce is detected as the mix slides down the throat. Deep-fried lotus root crowns the top, completing the masterpiece as if an oversized fashionable hat on race day.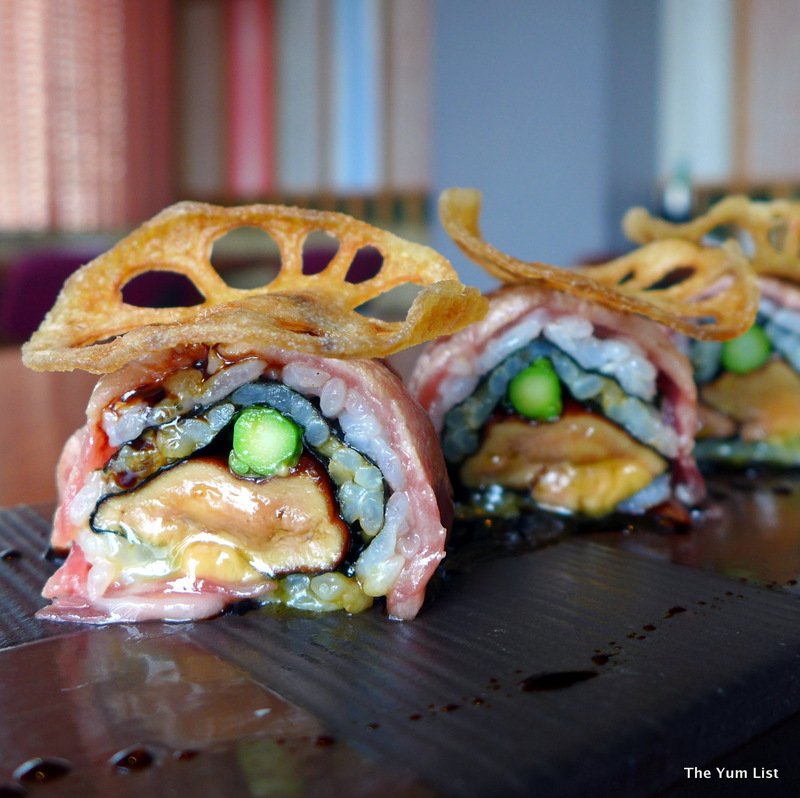 Oh my, the Yellow Spy (420) is inspired by my favourite dessert Mango Sticky Rice! Salmon, mango, salmon roe and avocado are rolled with sushi rice and drizzled with coconut sauce. I can smell the sweet tart mango as it arrives and it's with every bit of self-restraint that I don't gobble the entire platter in a single lift-tilt-slide-swallow move. Order this dish.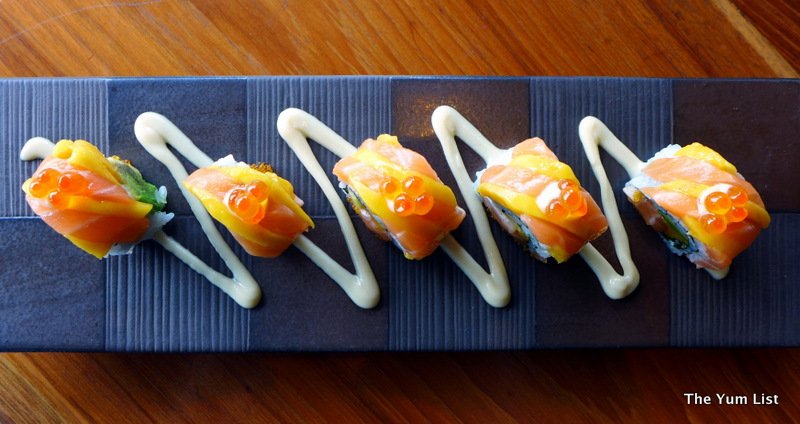 A beautiful selection of mixed sushi is based on the freshest ingredients and chef's mood of the day. It's a gorgeous line up balanced in colour and texture featuring: Uni (sea urchin roe) topped with salmon roe and wrapped in seaweed; Hirame (fluke); Akami (tuna); Hamachi (yellow tail); Tasmanian salmon; Ama-ebi (sweet shrimp). Each has a unique garnish that not only pretties the peak, but is a significant player in taste and texture.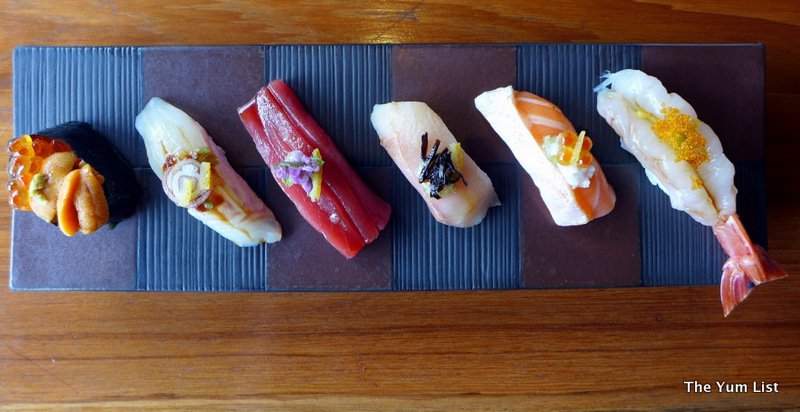 Ending with something sweet, Hiyashi Zenzai (200) does not sound as if it goes together, not one single bit. Chilled red bean soup, rum and raisin ice cream, and sticky mochi balls sounds like fusion gone wrong. I hesitantly spoon in expecting to give it a two-spoon chance, but instead finish scraping to the bottom of the bowl. The combination of textures is enticing, and the thread of rum that weaves its way through the overall sweetness is delightful. It's surprisingly excellent – and yes, I'd order it again!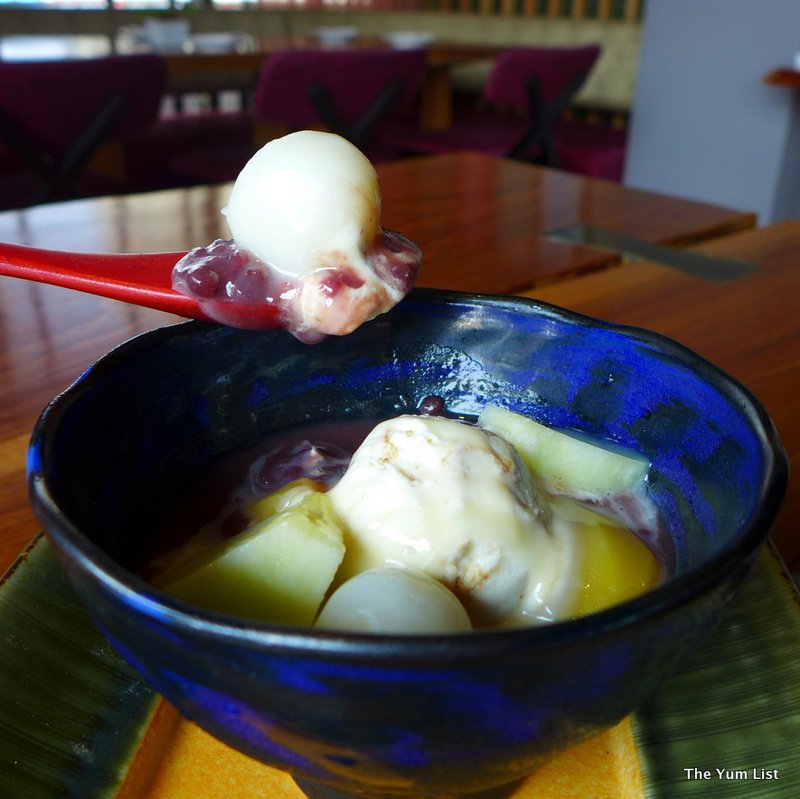 The positive YTSB reviews are clearly justified. Contemporary cuisine, chic setting and superb service are keeping this premium sushi bar in Bangkok at the top of the list.
Reasons to visit: premium sushi bar in Bangkok; chic setting; fresh ingredients; contemporary twists on traditional Japanese recipes; Hamachi Dry Miso; Yellow Spy; Mixed Sushi Platter; Hiyashi Zenzai.
Yellow Tail Sushi Bar, YTSB
Japanese Restaurant and Sushi Bar
VIE Hotel Bangkok
117/39-40 Phaya Thai Road Ratchathewi
10400 Bangkok, Thailand
+66 (0)2 3093 939
[email protected]
viehotelbangkok.com
Operation hours: 7:00 – 22:00 hrs