Nadia Khan & Monica Tindall
The Yum List first visited Huckleberry Food & Fare not long after is opened less than a year ago, and found an excellent selection of artisanal bread, pastries, fresh brunch items and good coffee, marking it high on the list of favoured KL cafes. Building on the success of their daytime menu, the Huckleberry team has recently expanded their operating hours to host a dinner crowd too. With a completely distinct menu for the evening sitting, Huckleberry After Dark offers patrons meal options inspired by L.A street food, and a tasty collection of cocktails too. Forget about your calorie count if you choose to dine here at night though, as their menu boasts hearty meals just about guaranteed to expand the waistline.
The team who run this joint have purposefully decided to provide two different experiences for their customers. The daytime scene of bright, light and cheery, morphs into a cooler contemporary vibe for their After Dark menu. Waiters have a change of uniform, the lights go down, and cocktails come out to play. The outdoor garden-rimmed patio cools in the evening breeze, the sound system switches to a chilled house playlist, and the scene is set for a casual nosh-up.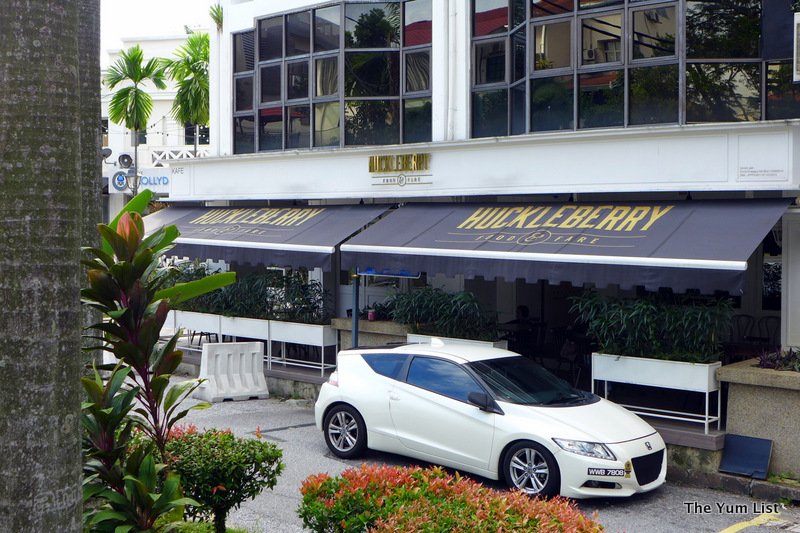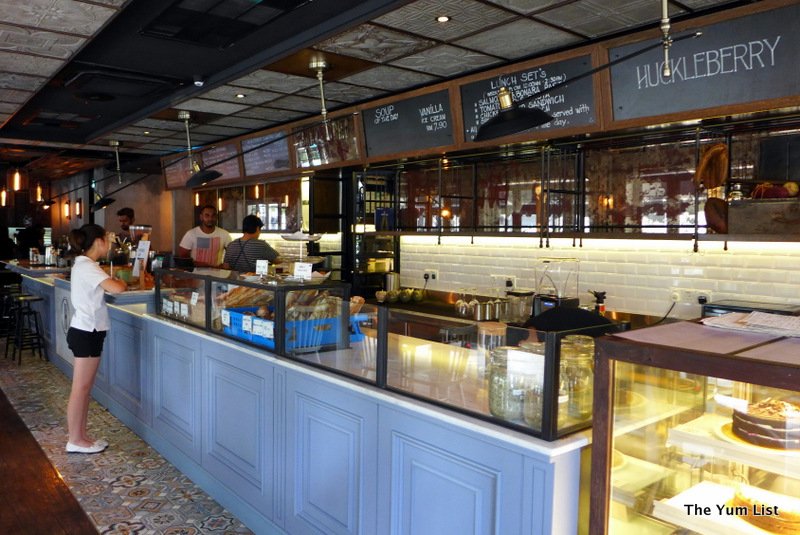 The Drinks
The drinks menu is impressive with a few standout liquor options including Fair Vodka from France made from quinoa (RM19 per glass/RM350 per bottle), and the Clairin Casimir Rum from Haiti (RM20 per glass/RM350 per bottle) adding something not commonly found in the city. The vodka is extremely smooth to drink and goes down relatively easy with a bit of a punch at the end, and the Clairin Casimir rum in a classic mojito turned out to be a perfect base. Yum!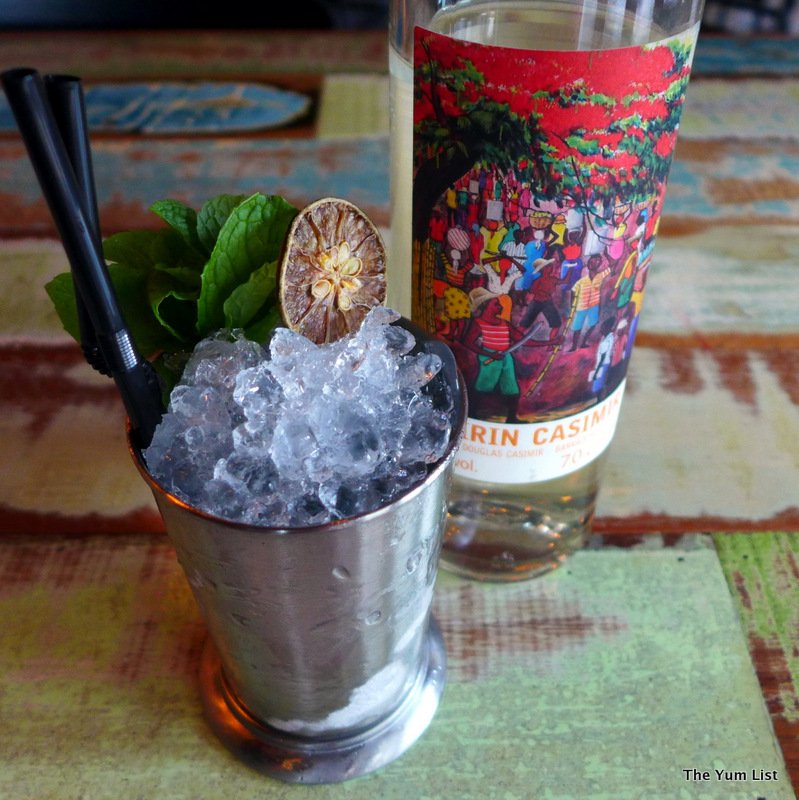 The extensive menu also hosts house pour wines, handcrafted mocktails and cocktails, spiked milkshakes (non-alcoholic ones too), bottled craft beer, cider, and your usual coffee and tea selections.
The three of us (uncharacteristically) all agree on our top pick from the drink list: the Summertime Spiked Milkshake (RM23.90) made with gin, coconut ice cream, fresh lime, and mint. The combination is a smooth medley of refreshing ingredients and is a perfect link from day to night.
The Pick Me Up (RM31.90) handcrafted cocktail is a close second made with Cognac and spice. The inclusion of espresso had us instantly perked up, and some not-so-secretly dreamed of a morning version for the office.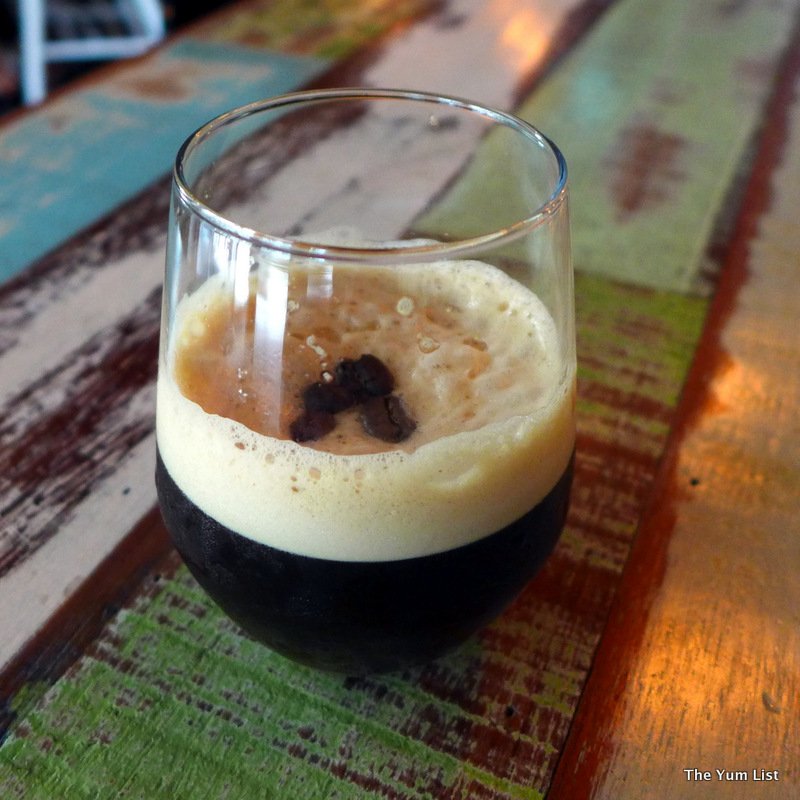 I'm not entirely a fan of sour drinks but the Apple "Calvados" Sour (RM24.90) made with calvados, lemon juice, egg white, and sugar helped cleanse our palettes as we hopped between dishes.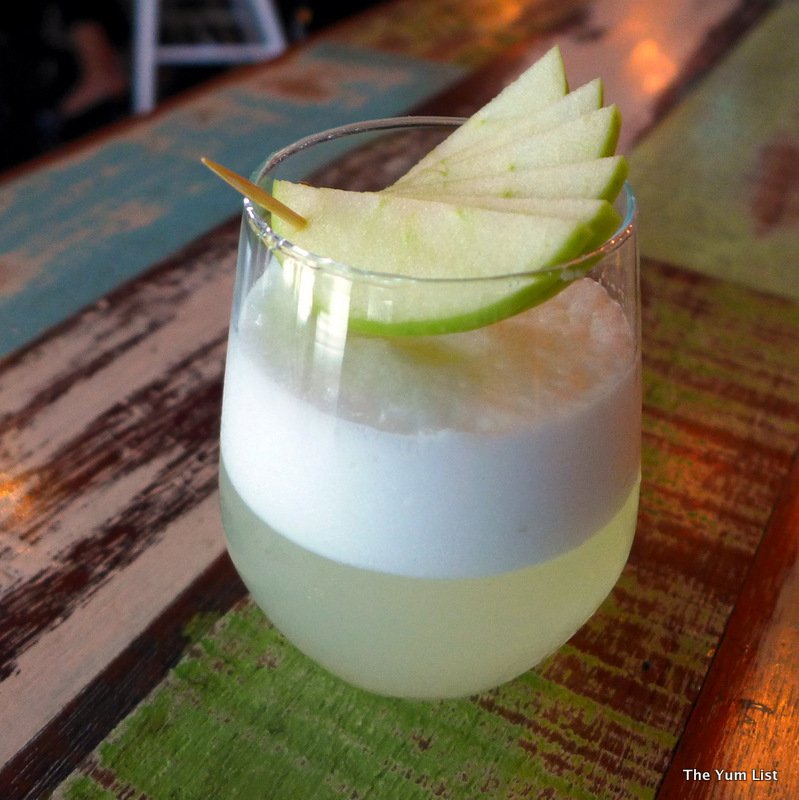 Happy hour runs from 5.30pm to 8.30pm everyday with 10% off all alcoholic beverages.
The Food
A quick browse through the menu and we noticed plenty of meat options with cheese, BBQ, mustard, guacamole, steak, mayo, Sriracha, and tortilla chips giving off a food truck kind of vibe. With catchy names such as Dirty Sanchez, the theme seems to be a whole lot of street food fun. As I glanced around, I noted tables of families, young couples, and friends digging into several dishes, each big enough to share.
With two guacamole options on the menu, we decided to try their Wack Guac (RM14.5) made with their in-house guacamole and pickled ginger. That's right, pickled ginger! We had never tried anything like this and it's a fusion between the Japanese styled picked ginger with guacamole. It tends to be a little on the sweet side as you get deeper in the bowl, so if you aren't feeling adventurous I would advise sticking to the traditional house guac.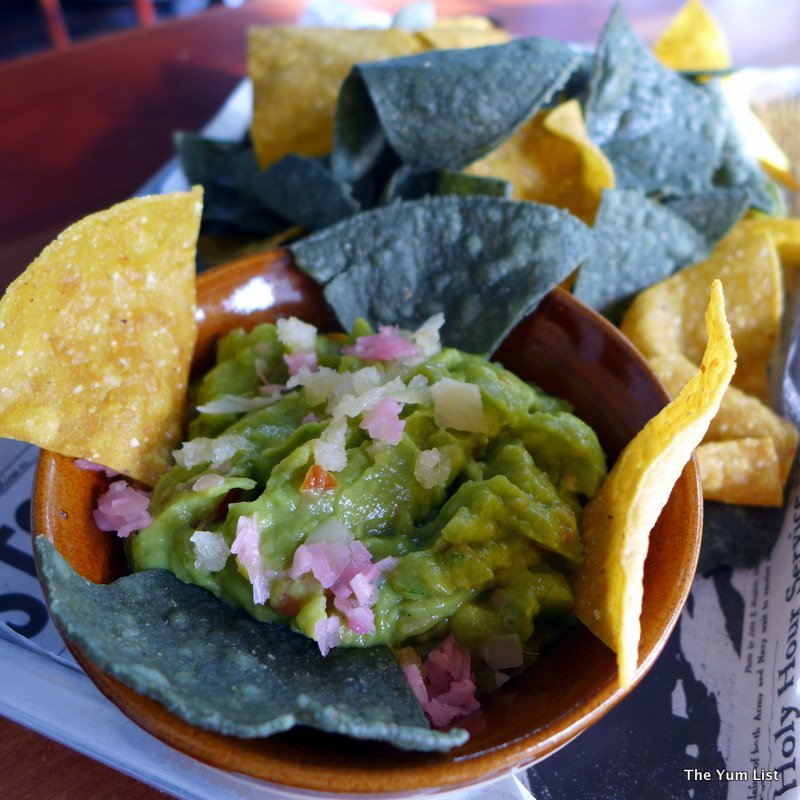 Drop the Bass (RM19.9) provides three delicious servings of battered fish tacos with their house slaw, jalapenos, and pico de gallo. The filling was tasty with various textures from the soft fish that melts in the mouth, to the crispy texture of the slaw. The soft taco casing could be improved, but we hear they're currently toying with the recipe so hopefully by next visit it will be perfected.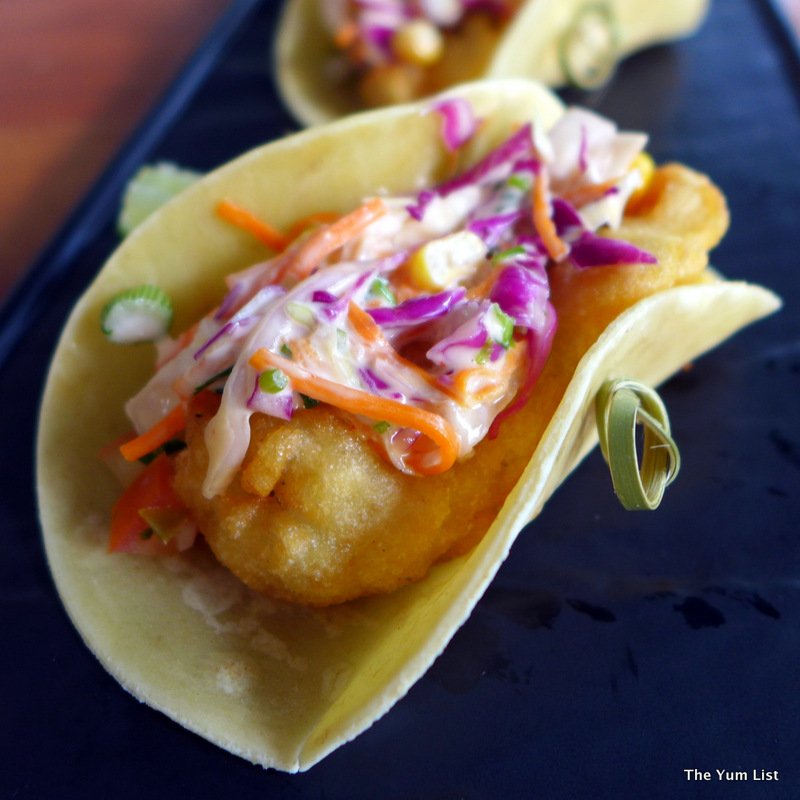 The Return of the Mac (RM24.9) hot dog came with a plump frankfurter topped with American cheese, cream, macaroni and fresh cilantro. The bun, made in house, was delightful and buttery. All of the hot dogs are made from chicken and a good deal elevated above the regular processed sausage.
My personal favorite of our tastings was the Beast Mode Burger (RM26.90) also served on a house-made bun. It's a BBQ based burger with a trio of  meaty preparations:  patty, pulled beef and duck bacon, slathered with BBQ sauce and lightened with lettuce and slices of tomato. The meat was incredibly tender and if you're a fan of pulled beef, you will absolutely devour this in a second. A must-try in my books!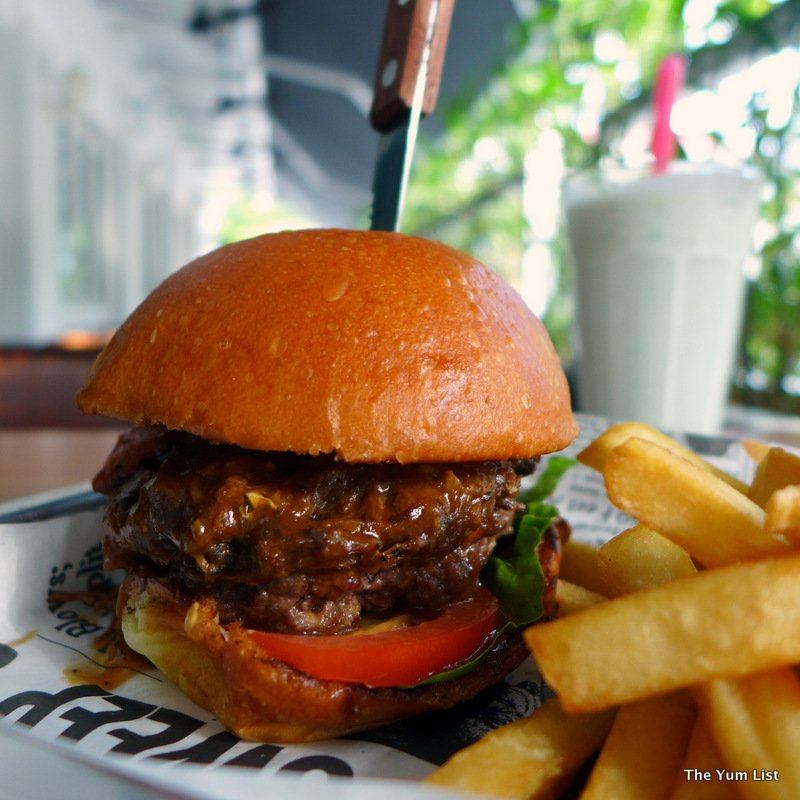 Also worthy of a mention is their vegetarian burger option called Sweet Beetz (RM19.90) made out of brown rice, black beans, sweet potatoes, walnuts, and beetroot and lubricated with a smoky BBQ Sriracha sauce. From the first bite we noticed it was incredibly fragrant and just as equally filling as its meaty counterpart. Those who stay away from meat should find this a decent alternative.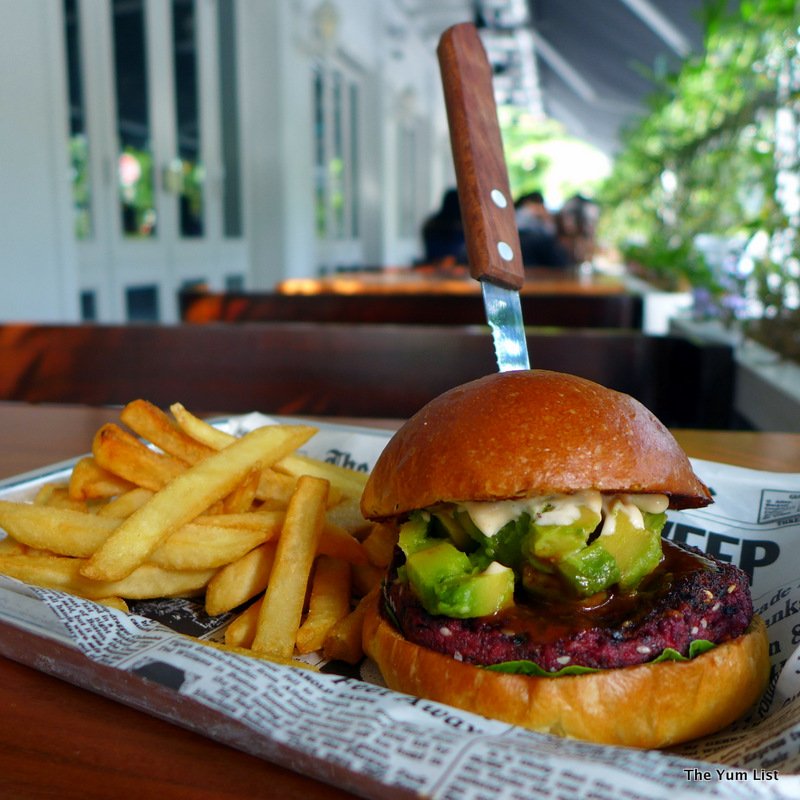 Dessert
Those with a sweet tooth, like me, will find the Mad Batter (RM19.90) irresistible. I was sold from the first mouthful and I doubt many would differ – imagine a skillet of chocolate pudding, chocolate fondant, house made marshmallows, cookie crumbs, and with butter biscuits to complement the dish. It's heaven in a skillet and each mouthful is too good to be true. You cannot leave without trying this dessert.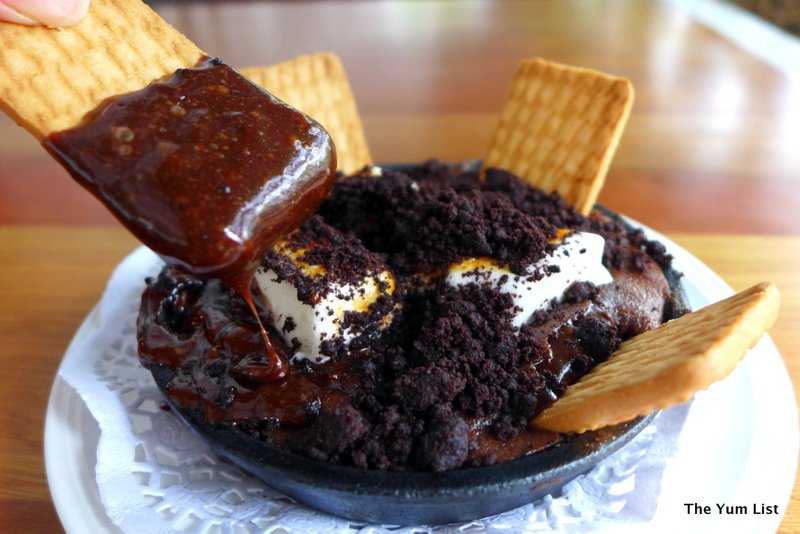 Step on into Huckleberry After Dark to experience a different atmosphere from their daytime café and ditch those diet restrictions. If you're looking for a place to have a hearty cheat meal – this would be it.
Reasons to visit: Summertime Spiked Milkshake; Pick Me Up; Beast Mode Burger; Mad Batter.
Huckleberry Food & Fare
2G & 4G Medan Setia 2,
Plaza Damansara,
Damansara Heights,
Kuala Lumpur, Malaysia
+6 03 2098 7933
www.huckleberry.my
Opening Hours:
Mon – Sun: 5.30pm – 1.00am