Words: Monica Larrieu  Photos: Monica Tindall
Walking up the stairs that lead to Ikki, I noticed the austere wood-paneled walls, the chevron-patterned wood parquet floor, and a singular leather armchair, but no door. As I landed at the top of the stairs, the wall to my left was entirely a window looking out onto Jalan Tun Razak, but the wooden-covered walls in front of me and to my right, still did not reveal a door for me to pull, push or slide. I tried knocking on the walls and looking for a doorbell, to no avail. After about a minute, it dawned on me that Ikki is a speakeasy and in good Prohibition-era spirit, would likely have a secret entrance. So, against my natural instinct, I pushed one of the walls. Low and behold, it opened up and I entered the premises. For the sheer entertainment value, I secretly hope they have security cameras installed at the entrance and that staff occasionally watch new patrons arrive. I think I'd even watch for a few giggles, of course, with a lovely cocktail in hand!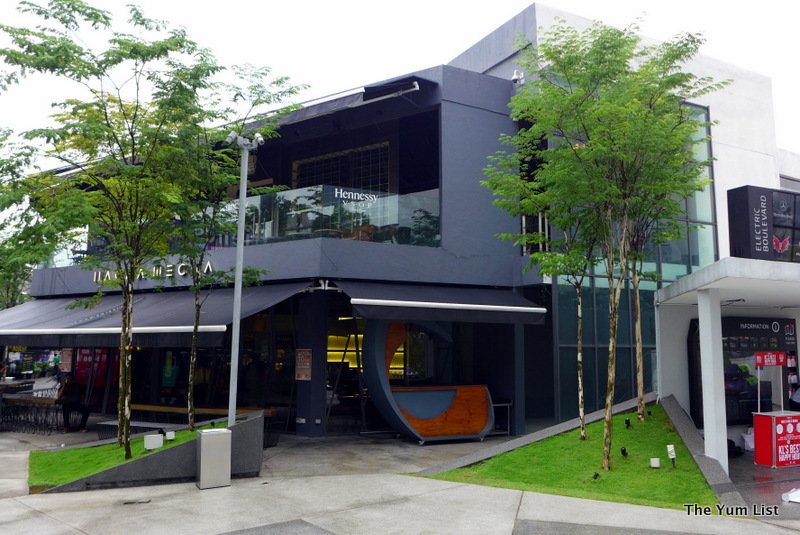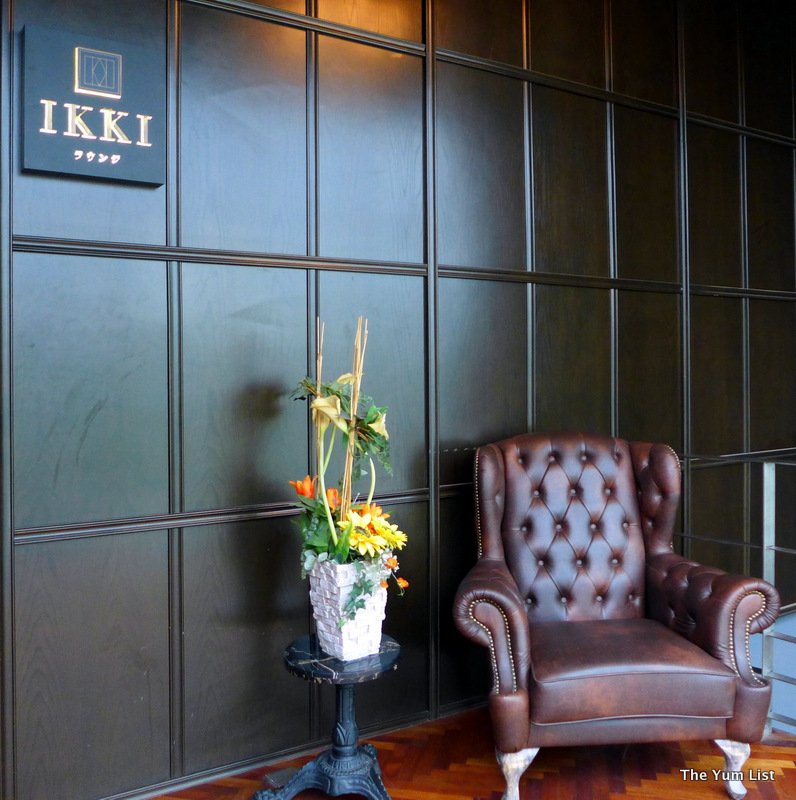 The interior did not disappoint either. The ambiance was dark, muted and somber, but upon closer scrutiny, there were modern and eclectic touches that lightened up the place. The silky voice of Frank Sinatra filled the air. This is what I imagined an old gentleman's club of yore would look like. Missing in the picture were haughty mustachioed gentlemen in three-piece vested suits, pocket watch chains dangling from vest pockets, smoking cigars, sipping on scotch, and reading the afternoon paper.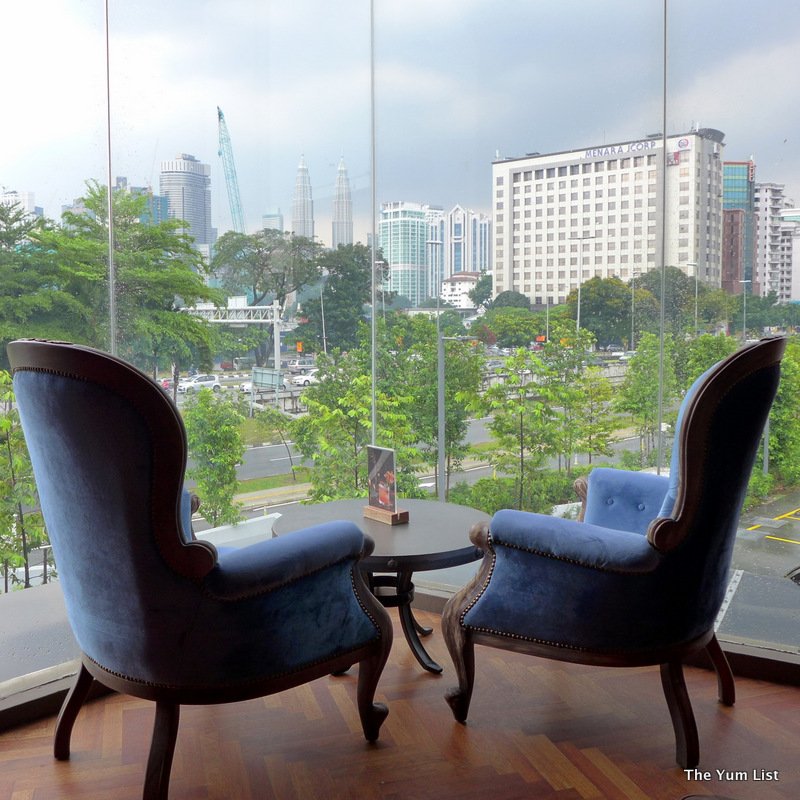 Located in the hip TREC KL compound off of Jalan Tun Razak, Ikki Bar is a novel cocktail lounge concept for Kuala Lumpur, specializing in crafted cocktails, artisanal whiskey, and Japanese-inspired bar food. Its cocktail menu consists of twists on classics, as well as its own signature drinks. Ikki's bar is stocked with the finest premium liquors, as well as houses some very unique spirits from different corners of the world. Additionally, it has an extensive collection of Japanese single malt whiskeys. While sitting at the bar, Monica T. and I indulged on a delectable sampling of signature cocktails and house nibbles offered to us by bar manager and mixologist extraordinaire, Osmund Bernard, a Sabah native. Sporting a classy ensemble of vest, tie with tiepin and English spread collared shirt, he smoothly manned the bar and demonstrated his art.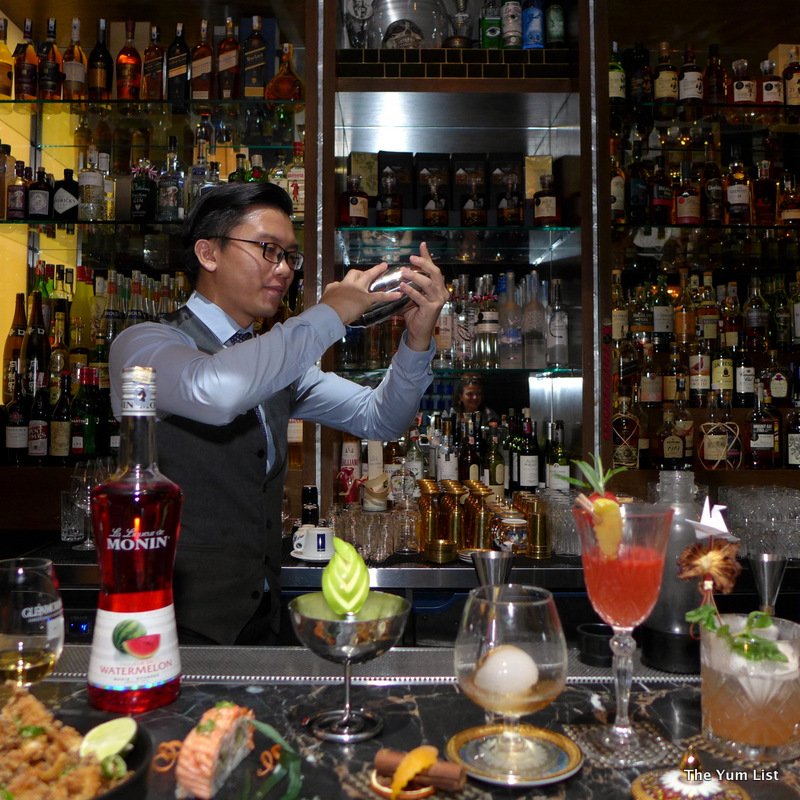 Before delving into details, I would first like to clarify that, unlike Monica T., I am not a refined drinker of unadulterated liquor, nor am I a connoisseur. However, I do appreciate a good cocktail and am very open-minded to tasting new concoctions. Having said that, we were in for a treat of epic proportions that evening.
Cocktails
Earl's Secret (RM 39) is a spin on the traditional White Lady; however, its egg white foam reminded me somewhat of the Peruvian pisco sour. Made with Tanqueray London Dry gin, grapefruit bitter, homemade Earl Grey tea syrup, fresh lemon, and whipped egg white foam, this refreshing mixture was garnished with dried lavender sprigs. This turned out to be a surprisingly aromatic and exhilarating drink due to the bergamot, lavender and citrus essences seeping from the various ingredients.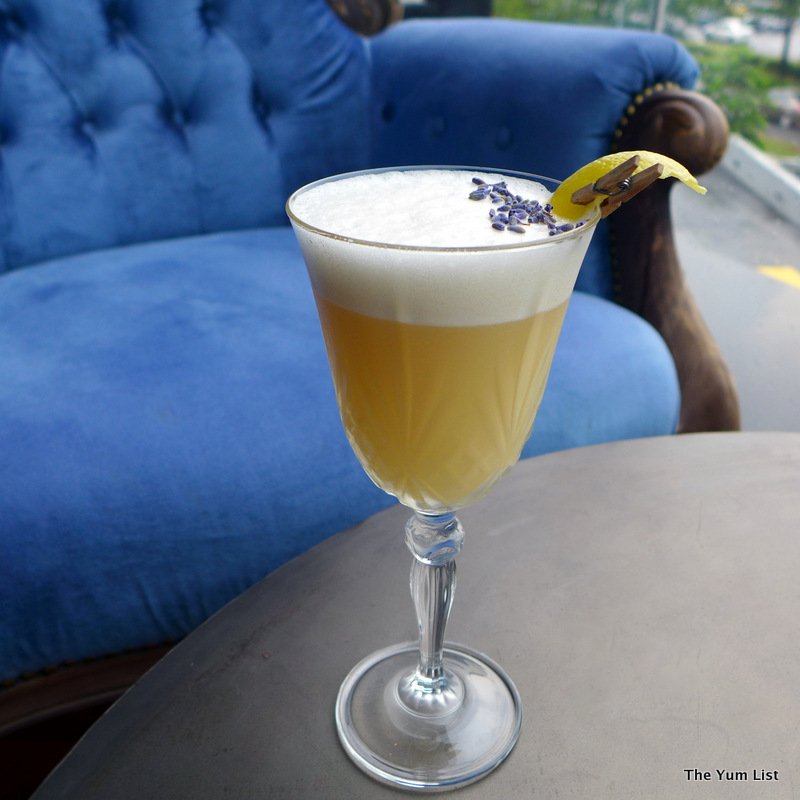 The Jungle Parrot (RM 39) is a twist on Malaysia's "national" drink, the Jungle Bird. Legend has it that this drink was first crafted in 1978 at the Kuala Lumpur Hilton. Whatever the story may be, this rendition of the cocktail is surprisingly light and not as sweet as I thought it would be. It is comprised of Cruzan dark rum from St. Croix (US Virgin Islands), Campari, fresh pineapple juice, homemade vanilla rose syrup, a fresh citrus mix, and topped with a desiccated pineapple garnish.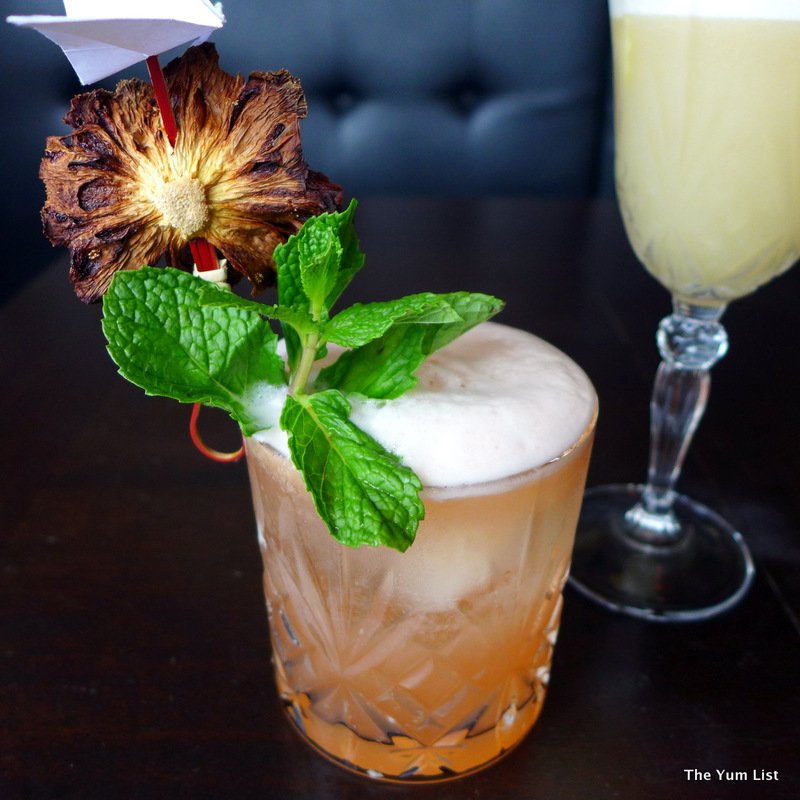 Next up was the signature cocktail, the Konbanwa (RM 45), a wine cocktail inspired by the Apple Martini, but with an added kick of gin and wine in addition to the conventional vodka. A unique metal martini glass held the mix of Tanqueray No. 10 gin, Kettle One vodka, white Sauvignon Blanc, homemade green apple syrup, and adorned with a beautifully carved apple section.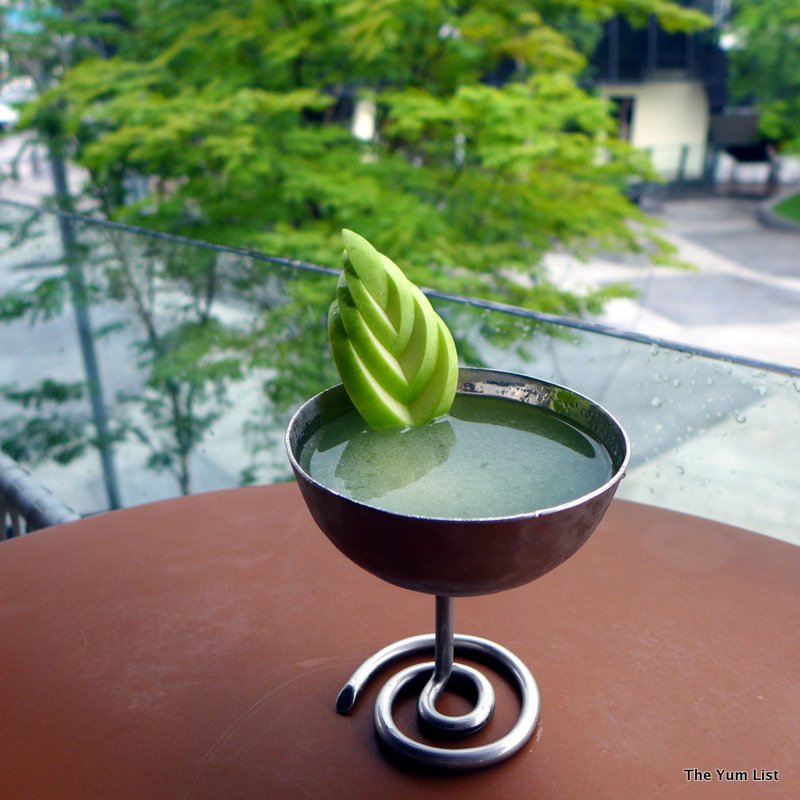 The Mr. Ikki (RM 45) reminded me a little of an American Sea Breeze with a marked Asian twist. This refreshing concoction, which was one of my Ikki Bar favorites, blends Smirnoff Red vodka with a very subtle amount of Bols Crème de Cacao White, homemade Thai tom yum syrup (mainly consisting of galangal and lemongrass), fresh lime, and sweet basil. To boot, it was elegantly served in a porcelain mug with painted elephants and gold bands, and was garnished with a solitary lemongrass stalk.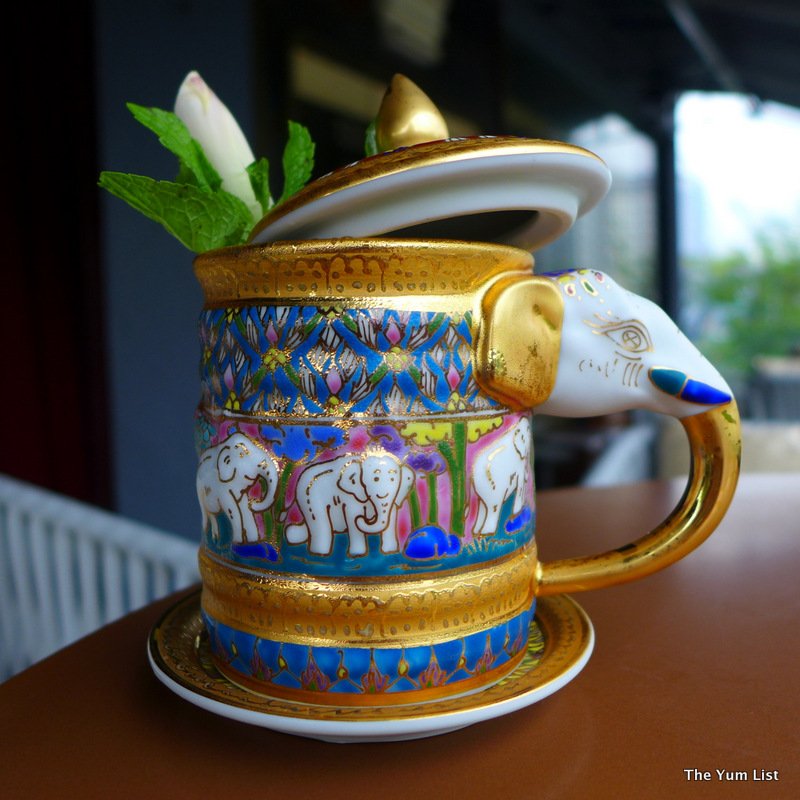 Another signature cocktail was the London to Tokyo (RM 49) consisting of smoked Hennessy VSOP cognac, Dom Benedictine herbal liquor, Grand Marnier, Angostura bitters and a large coffee ice ball. This rich cocktail was served covered by a straw mat coaster carrying a dried orange cross-section, a cinnamon stick, and a piece of orange rind.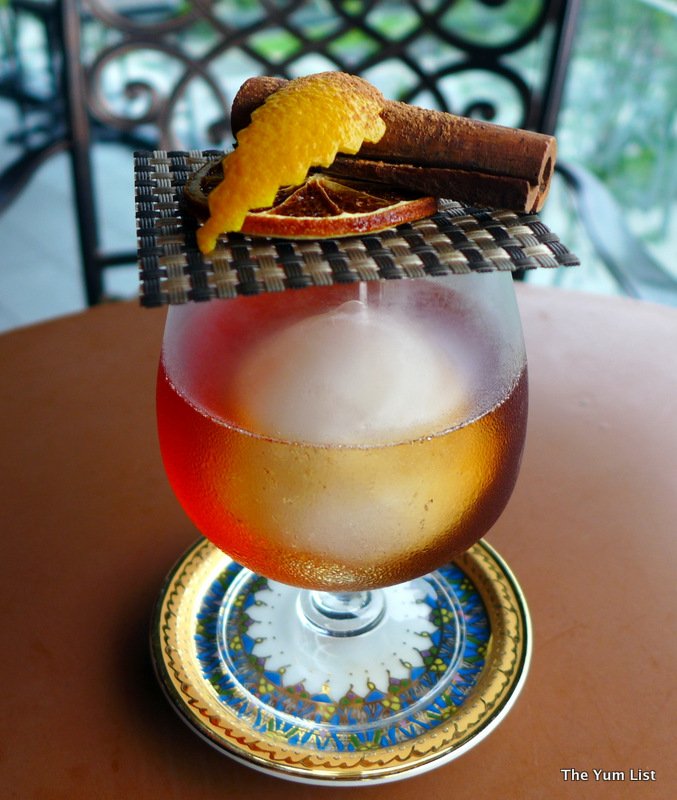 We were offered yet another refreshing cocktail, the Kimono Melon (RM 29), a mixture of Martini Bianco which is an Italian white wine, infused with herbs and botanicals, fresh watermelon, and a splash of watermelon liquor.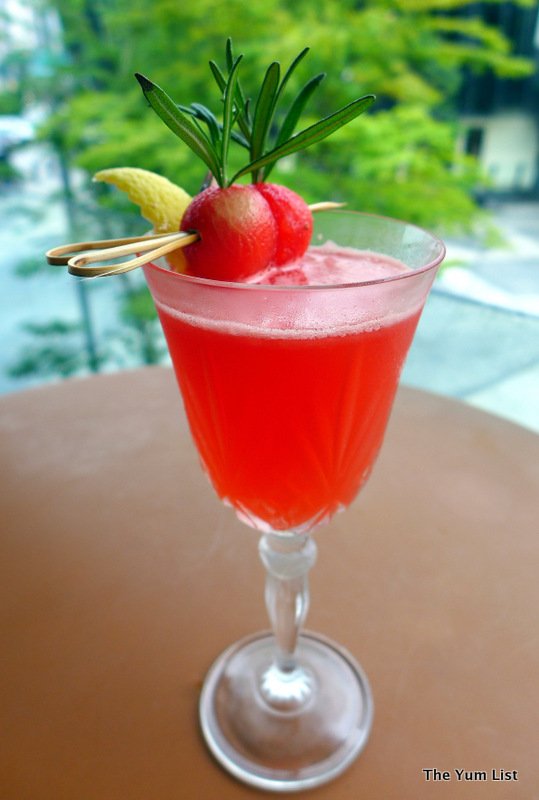 As a special treat, Osmund custom-made The Yum List, in honor of Monica T., by pulling together her favorite ingredients: rum, passion fruit, and bubbles. Inspired by his muse, his formulation consisted of Cruzan dark rum, watermelon liquor, passion fruit syrup, and ultimately put this mixture through a soda syphon to make it a sweet, bubbly concoction.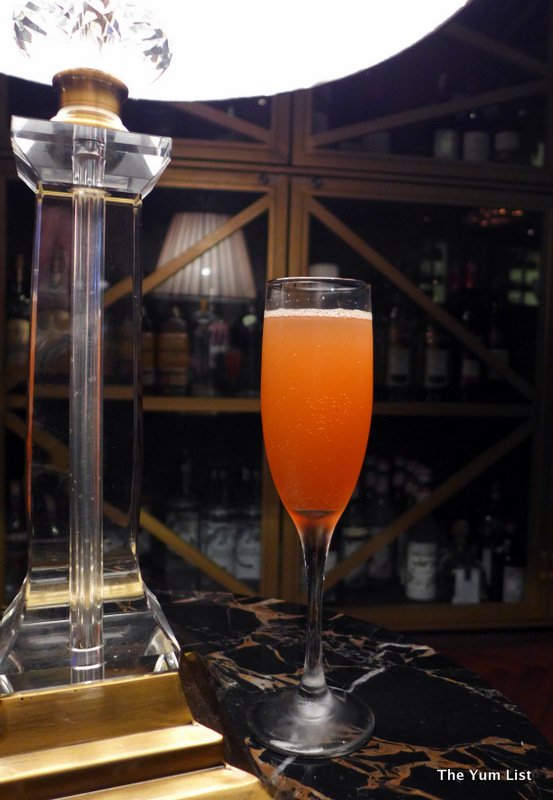 Nibbles
Clearly, tasting all of these cocktails quite consecutively would require that our bellies have something in them to absorb the alcohol. So, as a great sacrifice (ahem), we consumed tempting Japanese fusion finger foods. We were offered The Ultimate Sliders (RM 50), the juiciest burger I have ever tried, with a hint of foie gras, a smidgen of truffle oil, and a delicate onion jam topping.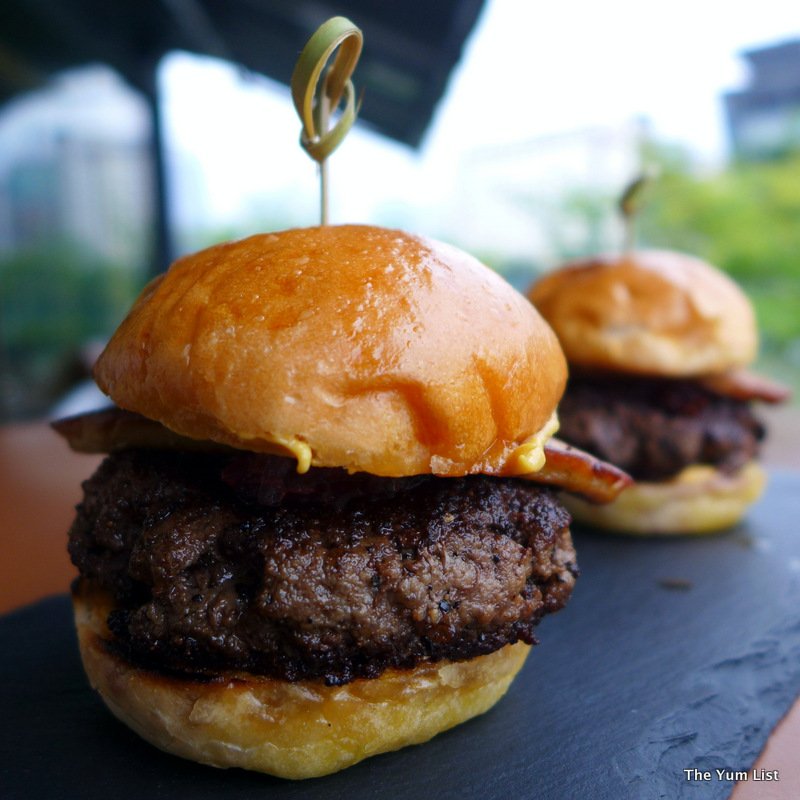 Also part of the spread was Crispy Baby Squid (RM 30), lightly battered and served with green chilies and lime. An impressive yakitori-style Signature Skewer Tasting Platter (RM 79), consisting of chicken wings, lobster cubes, salmon fillet, Japanese sweet potato, Wagyu beef rib finger, and a ground chicken sakune. Apparently, the menu for this dish changes seasonally, so be prepared for possible changes.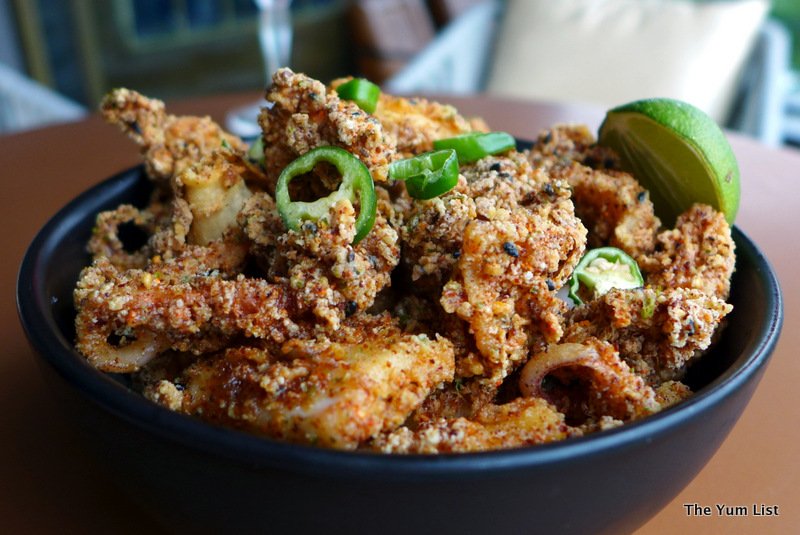 Specially brought up via a dumbwaiter from Hacha Mecha below, we were treated to a very special and exquisite Truffled Wagyu Don Buri (RM 75). This rice bowl was the most decadent I ever experienced, consisting of tender Blackmore Wagyu beef slices, black truffle salt, luxurious truffle oil, and topped with a milky onsen egg. Also unbelievably indulgent were the Salmon Sushi Rolls whose rice was lightly infused with truffle oil, left me wanting more. I am already planning a return visit to Ikki Bar so I can share these treats with friends and family. I absolutely cannot wait.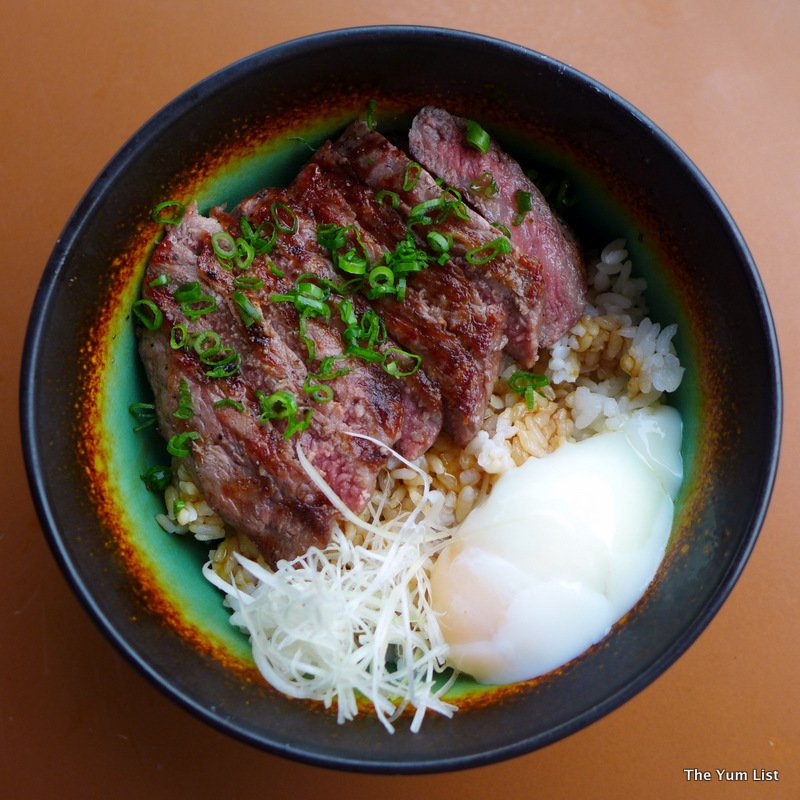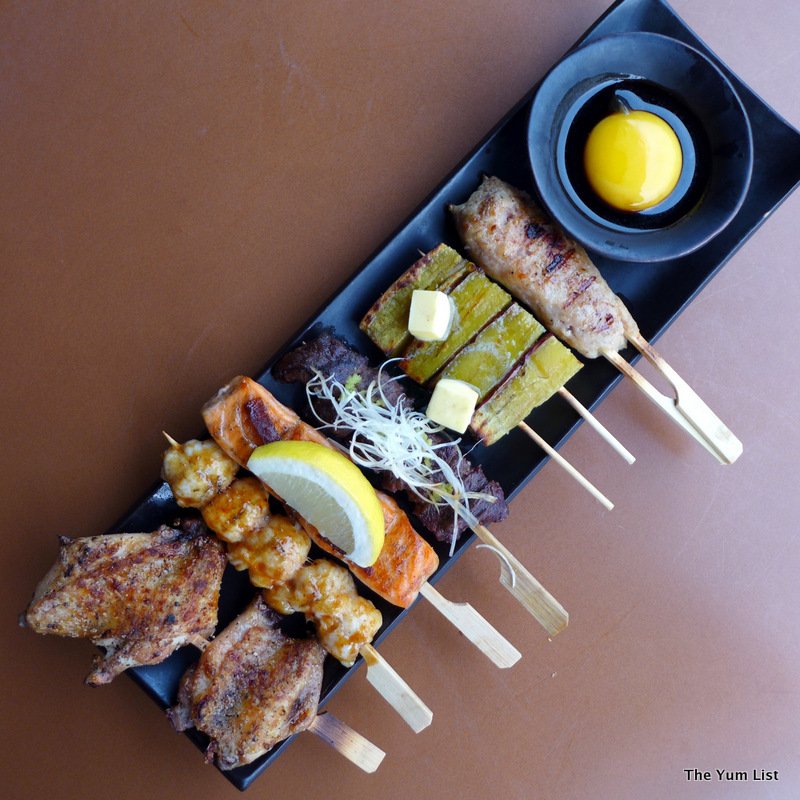 Reasons to Visit: Fantastic selection of cocktails and specialty drinks (Mon T.'s fav – London to Tokyo, my fav – Mr. Ikki); makes for a great night out with friends or even a romantic date with soft-enough music to actually have a meaningful conversation; delicious finger foods; and chic but subdued lounge ambiance.
IKKI
E-01-08, First Floor, No. 438
TREC, Electric Boulevard
Jalan Tun Razak
Kuala Lumpur 50400
Malaysia
+6 019345 5571
www.facebook.com/ikkikl/
Open: Mon-Sat, 6pm-1am