The Art of Haute Cuisine at Rendez-Vous
Words: Claire Matheson   Photos: Monica Tindall
It is no secret, I am in love. From the moment I tasted my first boeuf bourguignon, my first tartiflette, my first moules marinières and my first soupe à l'oignon I fell hard. Je suis amoureuse. Je t'aime. Je t'adore. When it comes to French food, this is true love. Put a fromage selection and a full bodied Bordeaux in front of me and cue the Edith Piaf tunes.
The French have long perfected the art of cooking – preserving it, boiling it down, refining and reducing it, simmering and stirring and straining until it becomes an abstract presentation on the plate. Their sauces are created to be an extravagance on the palate, provoking indiscernible noises and emphatic hand gestures.
Rendez-Vous in Bangsar, has previously featured on The Yum List more than once, however, their newest acquisition, chef Benjamin Reilhes, has provided us with the perfect excuse for a re-visit. Trained in both Toulouse and Paris, Benjamin has worked in many noteworthy and highly regarded restaurants and hotels, including three Michelin star rated Le Prè Catelan in Paris.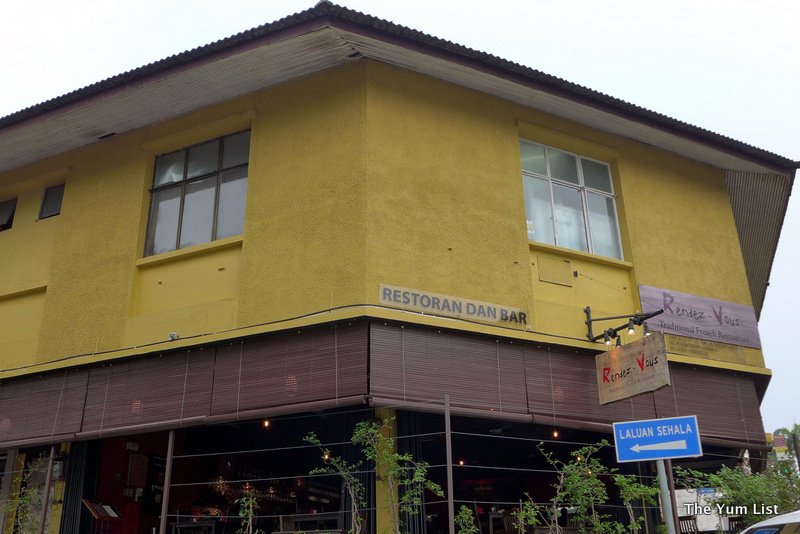 Manager and host Arnaud Chappert makes a point of getting to know each of his customers, and will usually drop by each table to catch up with regulars and newcomers. The welcoming atmosphere, impeccably French menu, and well discerned wine list will have you coming back again and again.
The amuse-bouche (or mouth amuser) – a mouthful sized unique offering preceding the entrée – usually changes daily depending on the availability of ingredients and the whims of the chef. It is a diner's first moment of insight into the chef's personality without the constraints of a set menu, and allows for some experimentation. At many French restaurants, the crowd pleasing escargot provides a safe option, but today Benjamin has prepared a beetroot cream with sharp and tangy goat cheese and silky Avruga caviar, adorned with a quail egg and slivers of crispy noodles. The traditional French baguette, perfectly crusted with a spongey interior, is the best way to soak up any remaining traces of sauce on the plate, for we do not want to waste even the faintest taste.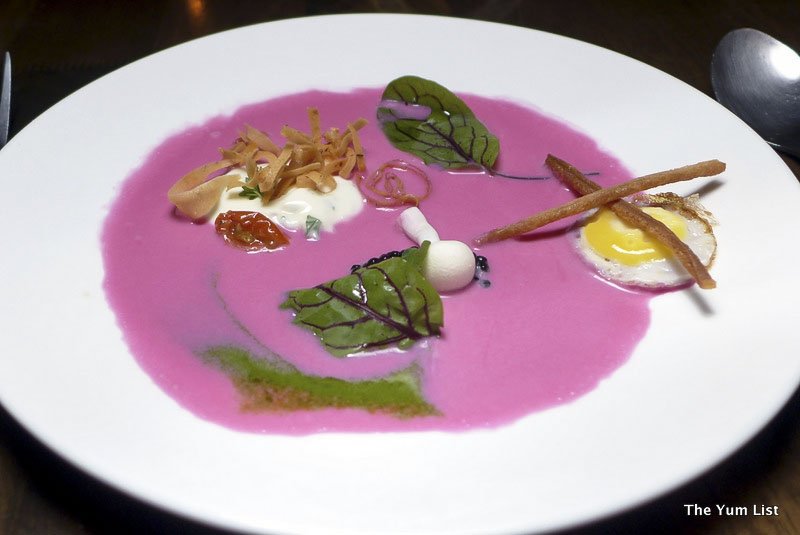 Our entrée is l'oeuf mollet, gnocchis à la parisienne et emulsion à l'huile d'olive – gnocchi prepared in the Paris style with a foamy cheese and olive oil emulsion, topped with a perfectly cooked five minute egg. When pierced, the egg bursts and runs liquid gold yolk through the dish, blending with the sauce to create a delectable cheesy froth which is nothing short of incredible. The al-dente gnocchi is topped with a sprinkling of mixed lettuce and crispy noodles for texture. The béchamel and cheese sauce in this dish is iconically European. Using the pungent and rich yet not overwhelming Emmental, it caramelises around the edge of the bowl and sticks to the baguette as every last morsel is mopped up. We are all in agreement, this is a stand-out, must order dish. It is filling enough to take the place of a full main should you wish to leave more room for dessert (or a cheese platter)!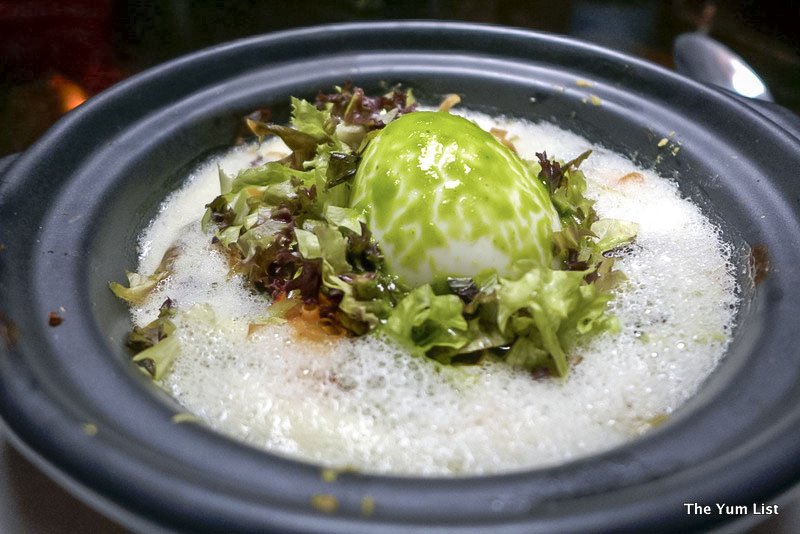 Our first main dish is a juicy, evenly cooked piece of red snapper with a parsley breadcrumb crust. Instead of the usual bed of potato mash, Benjamin has chosen to use a potato risotto to add texture and depth, and it works well with the rich and complex bouillabaisse sauce, absorbing the flavours of fish and shellfish. Again, the baguette comes in handy – there is no point leaving any of the bouillabaisse sauce on the plate! Arnaud recommends a dry white wine to accompany and a bottle of 2013 Golden Kaan Chardonnay from South Africa is the ideal companion – with zesty peach and pear bringing out the full flavour of the fish.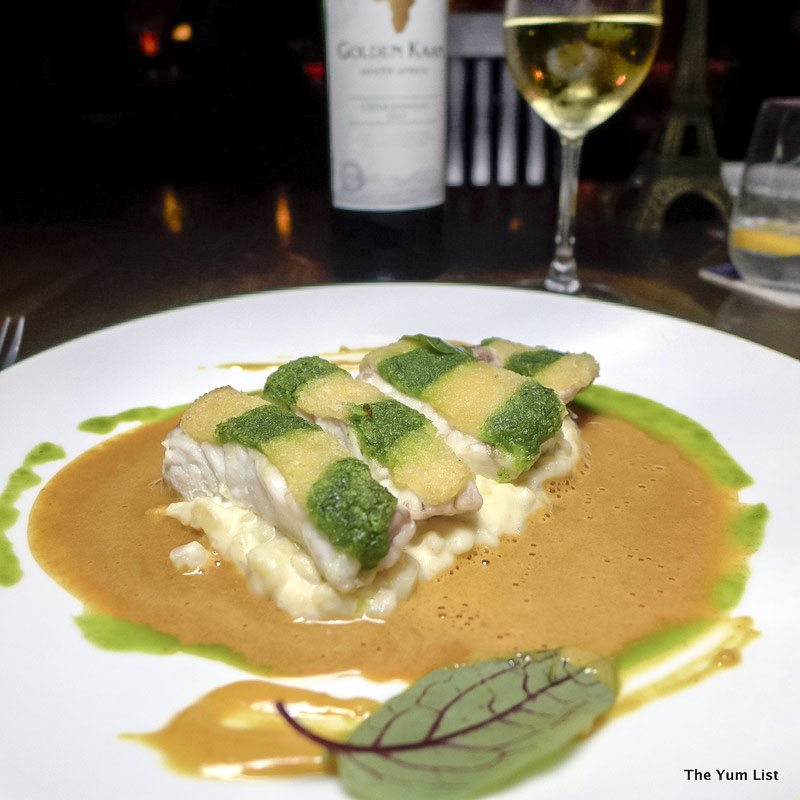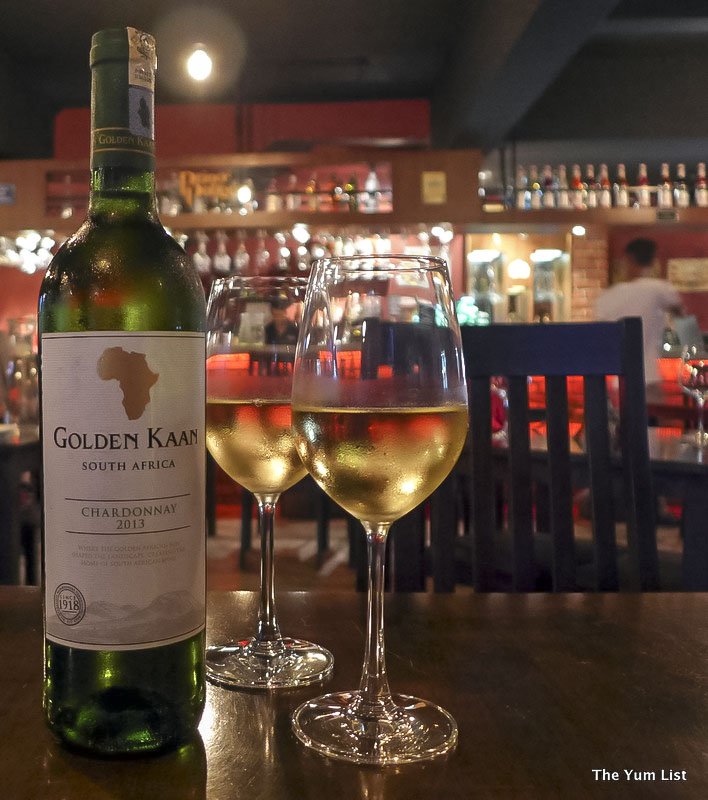 Up next is a vegetarian option – fat and juicy tomatoes stuffed with a medley of smooth and sharp goat's cheese, sweet and savoury caramelised potato and heady mushroom, topped with a delicate pesto sauce. Artfully displayed, they are truly something special. I feel the combination of goat's cheese and caramelised onion has become somewhat overused, so this Danish inspired take is a welcome twist.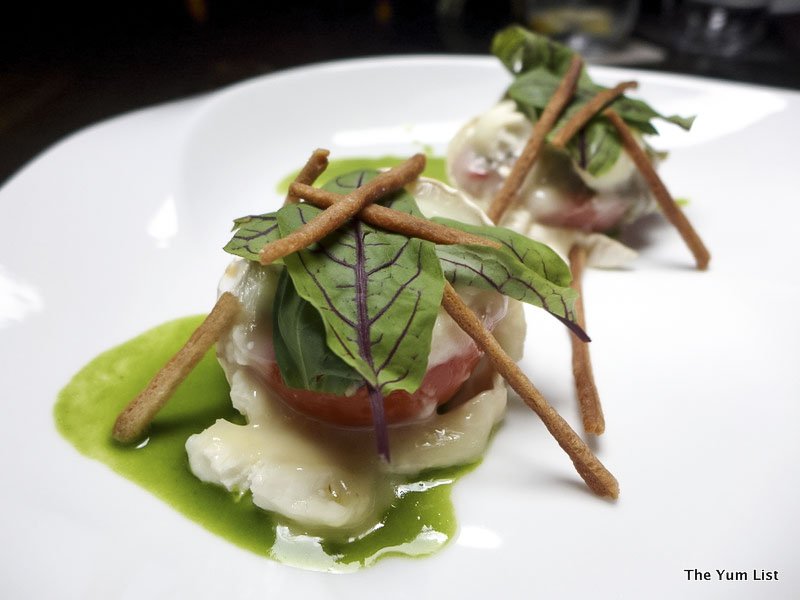 A portion of twelve hour slow cooked pork belly – poitrine de porc fondante au jus – arrives next accompanied by cannelloni and le pied croustillant, a French spring roll with a light, flakey pastry. The cannelloni tubes have a creamy mushroom and onion mixture while the le pied croustillant are filled with gribiche style filling with a blend of gherkin, capers, parsley, onion, mustard and egg yolks. Again, pork belly is a little over prevalent on menus these days so the juxtaposition against pastry and pasta is a reflection of the level of experimentation that often sets French cuisine in a class of its own. It works beautifully!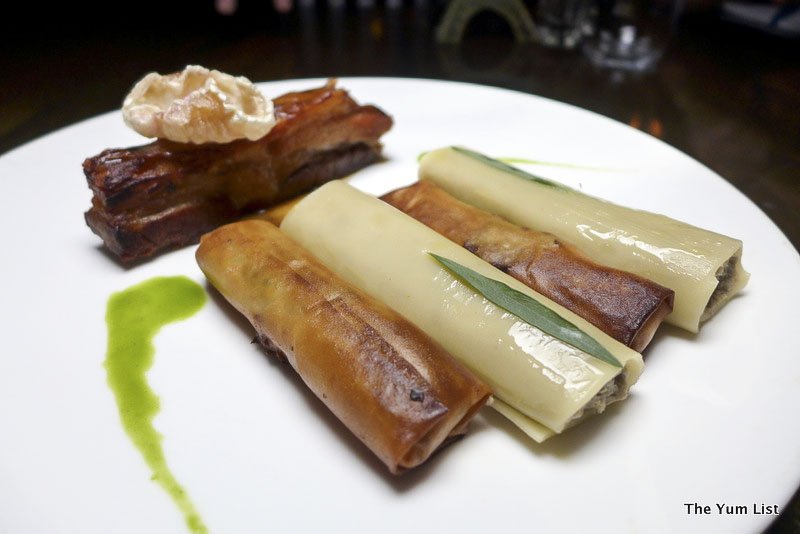 For dessert we are served with a melding of two cultures. A French savarin prepared with Kuala Lumpur flavours of coconut and mango. The savarin, a staple in all good patisseries, consists of a sweet brioche-like dough prepared slightly dry and then soaked in syrup. Served with fresh fruit and cream it is, like all French pastries, heavenly. Traditionally made with forest fruits and berries, the mango and coconut makes this dish unlike any you have had before. A must try!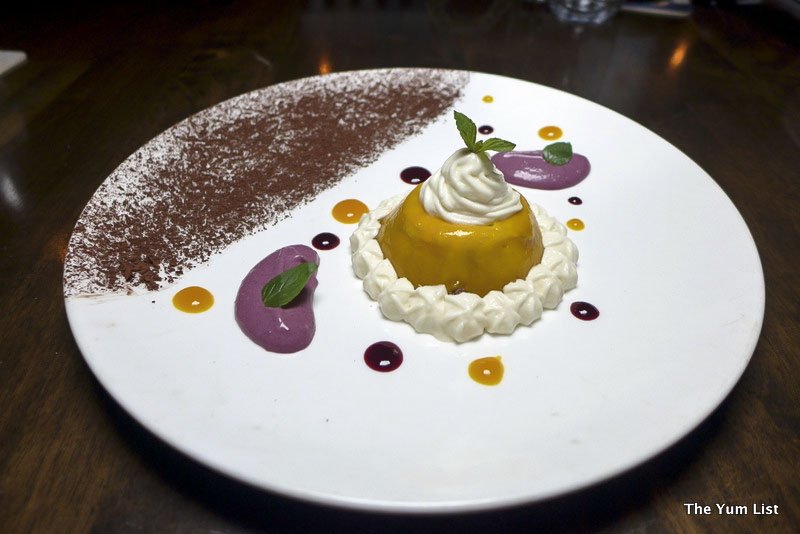 Just as we think we have reached the end of our indulgence, a final palate treat in the form of a spoonful of hazelnut mousse appears in front of us, topped with dried apricot and biscuit shards. A perfect accompaniment to coffee. For those on a date, it is an invitation to linger further and enjoy each other's company.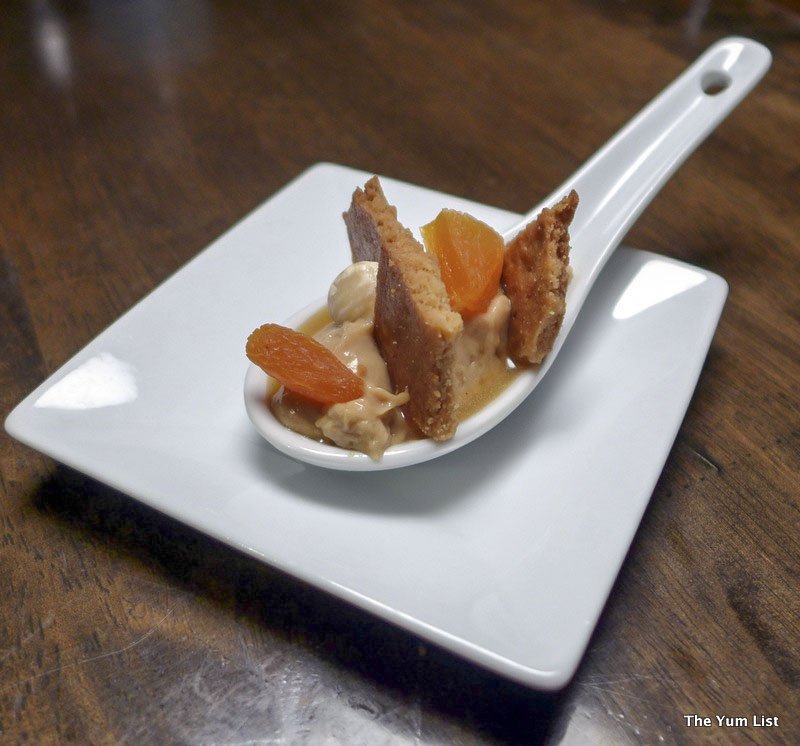 French cuisine has always been a lofty aspiration for most chefs, and for good reason. Not afraid to experiment, and always with incredible results, dishes are elegant and chic. Judging by what we have enjoyed tonight, we cannot wait to see what else Benjamin Rielhes has in store.
Reason to visit: The Parisienne style gnocchi with a five minute egg is an absolute must, as is the Savarin. All dishes here are exceptional so put your faith in the Rendez-Vous staff and try whatever special menu items they have concocted from available and in season produce.
Rendez-vous
100 Lorong Maarof
59000 Bangsar
Kuala Lumpur, Malaysia
www.facebook.com/rendez vousbangsar/
+6 03 2202 0206