Words: Heather Onderick    Photos: Monica Tindall
Tucked away in the residential haven of Taman Tar, lies Tamarind Springs, a peaceful refuge away from the jam-packed traffic, blaring horns and general city bustle of Kuala Lumpur. Upon entry into this ambient restaurant, a monkey may escort you and deliver you to the maitre d. If not, they will passively swing, vine by vine, alongside the bending entryway, the monkeys will most likely greet you, smile and wave magically as you descend into the jungle.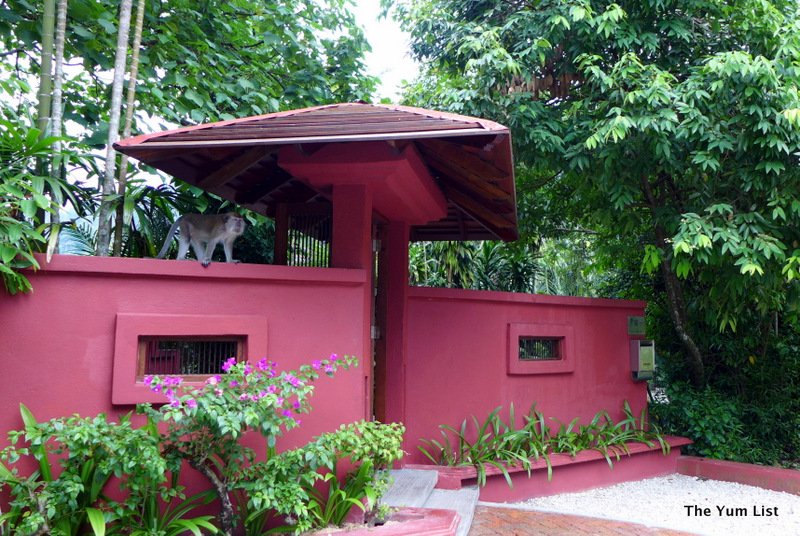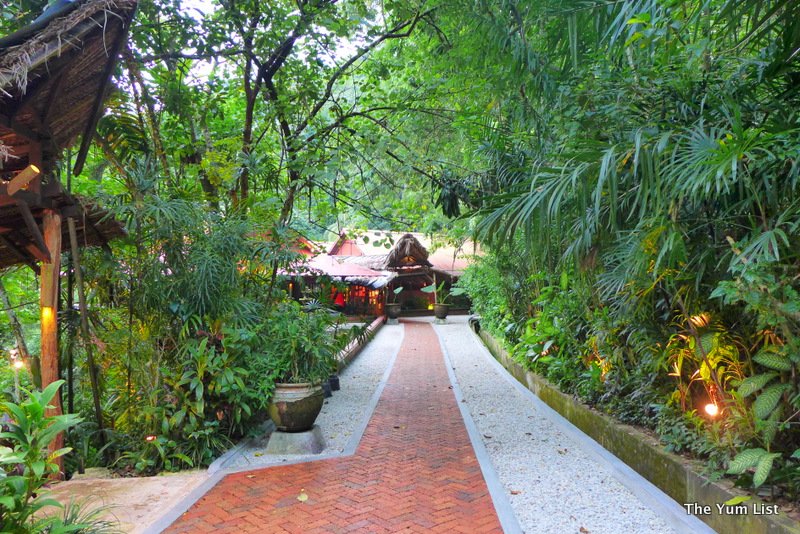 The overall venue is scenic and lush. The inspiring open air bar offers dramatically high ceilings and art deco lamps which are softened by the seductive blue lighting. The feel of a grandiose living room makes it a great place to cool down with a group of friends. Walk up the stone staircase with teak sculptures and warm hand-crafted lamps to the pool and one can envision the perfect place for a small bbq celebration sprinkled with local Malay treats. Submerge yourself to the lowest level, the 2nd floor terrace, where waves of the natural green surround the diner as well as the whispers of indigenous birds and leaves dancing with each other as the breeze blows.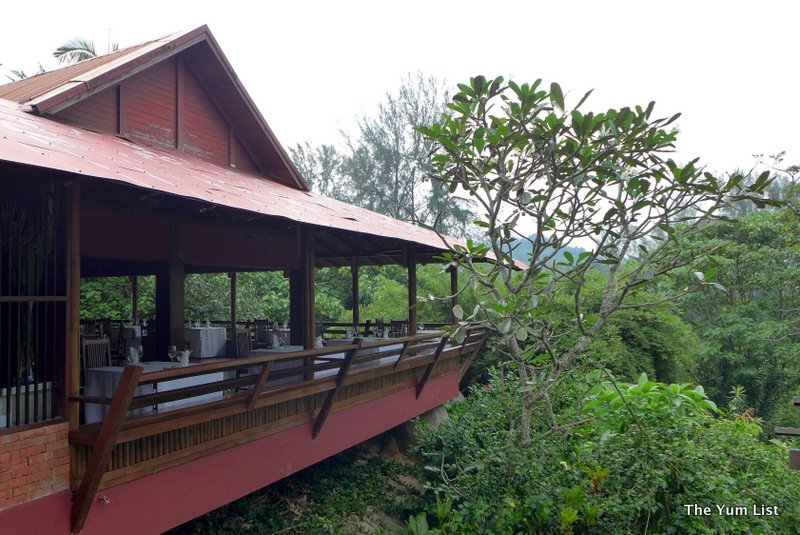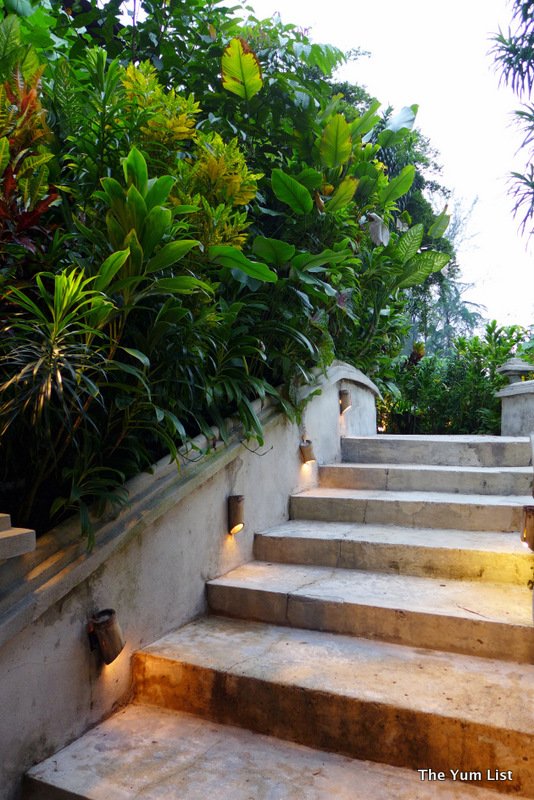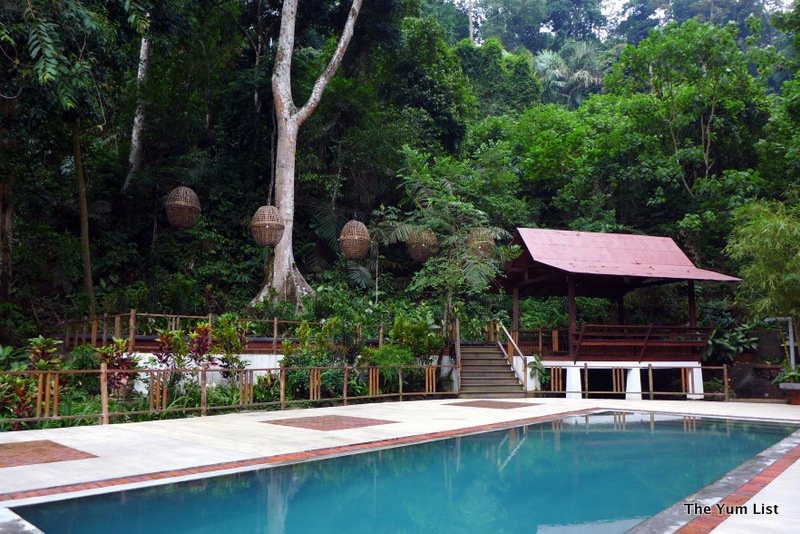 Tamarind Springs menu consists of Indochinese food which combines many flavors from the Southeast Asian region. However, on this evening, we had an agenda. We knew what we wanted and called ahead: Asian vegetarian fine dining. Challenge accepted! The chef prepared a wine-paired menu for us which is now on offer from RM220.
With the rejuvenating sounds of springs all around us, we were welcomed with a restorative glass of lemongrass juice. This thirst-quenching tonic has a touch of a warm cinnamon that lingers after each sip.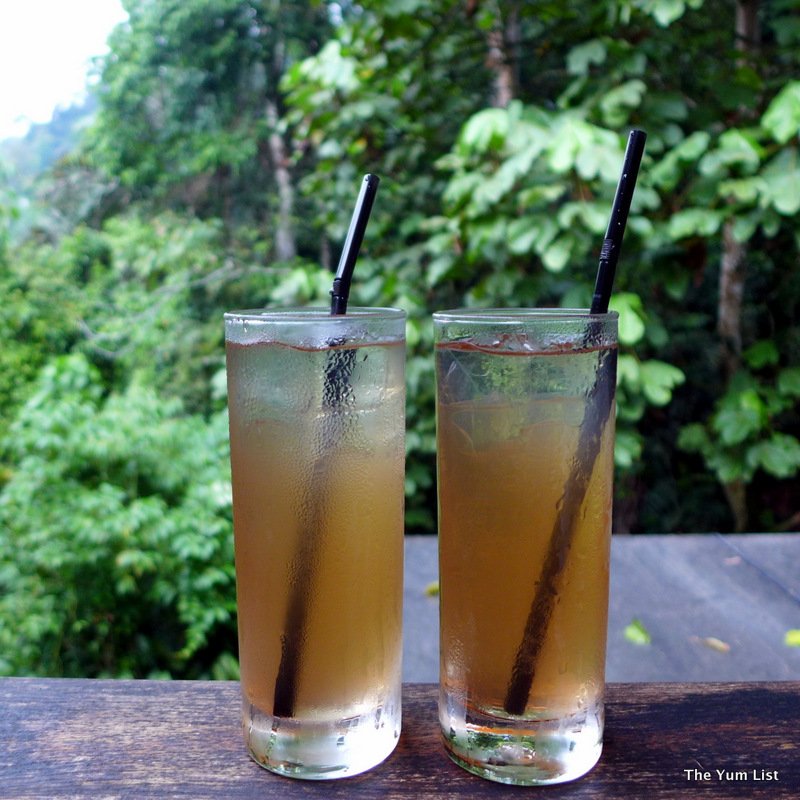 As we sat down perched on a porch lingering right over the jungle, we became quickly absorbed in each other's conversation and largely energized by the gigantic leaves out of a Roald Dahl book and droopy branches of animate trees that surrounded us.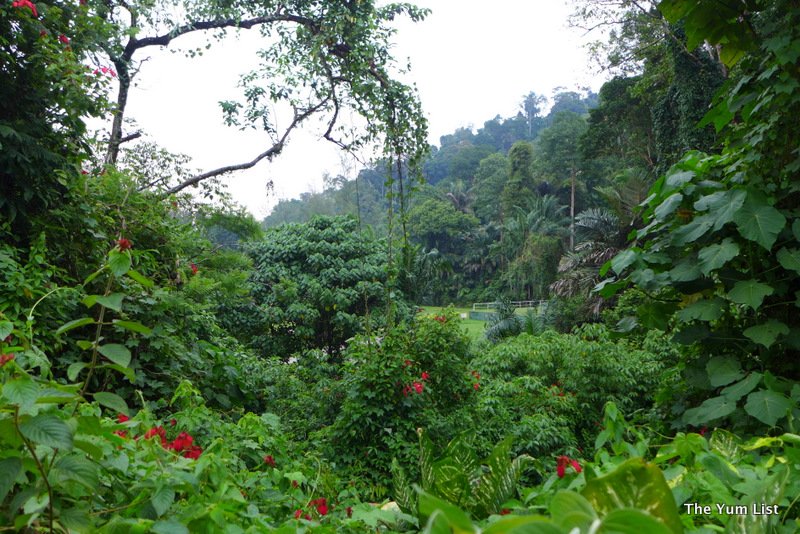 As we sat down serenaded by the natural choir around us, a spread of appetizers were served one after the next. Vietnamese Fruit Rolls, included a rainbow of savors and colors filled with sliced mango, grape, pineapple and strawberry. Aside this bouquet of flavors, we tried a broccoli salad with perfectly ripe avocado, and a spicy citrus tang, sprinkled delicately with sunflower seeds. Within minutes, Thai Deep Fried Yam and Corn Cakes were delivered, a vegetarian play on Thai fish cakes, with a side of homemade sweet chili sauce.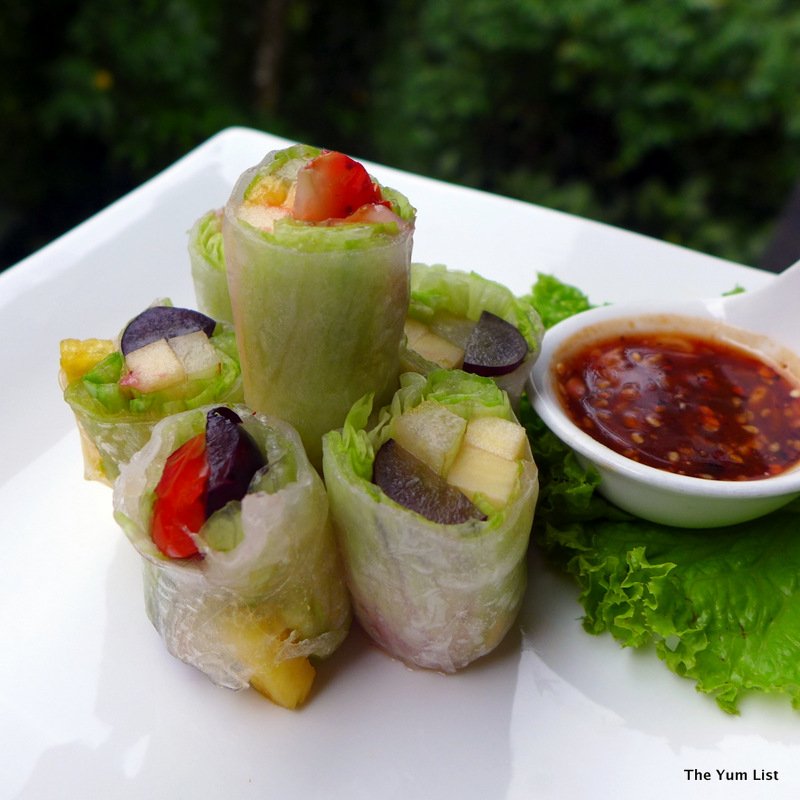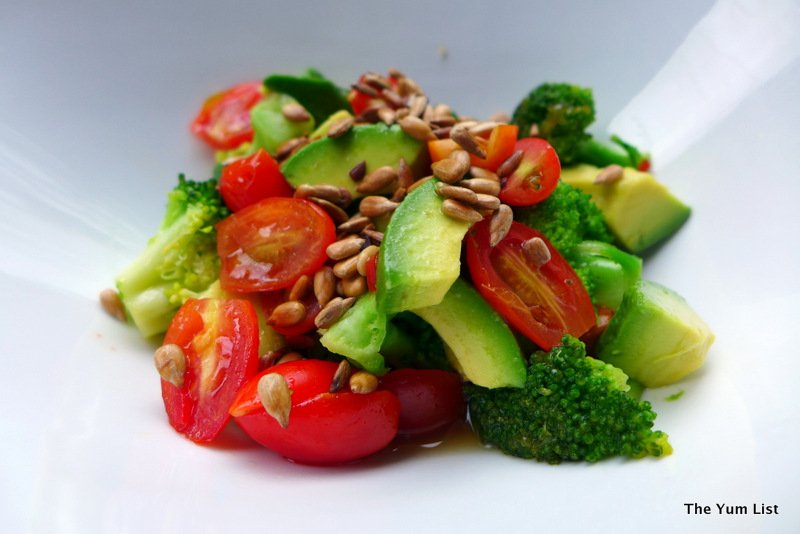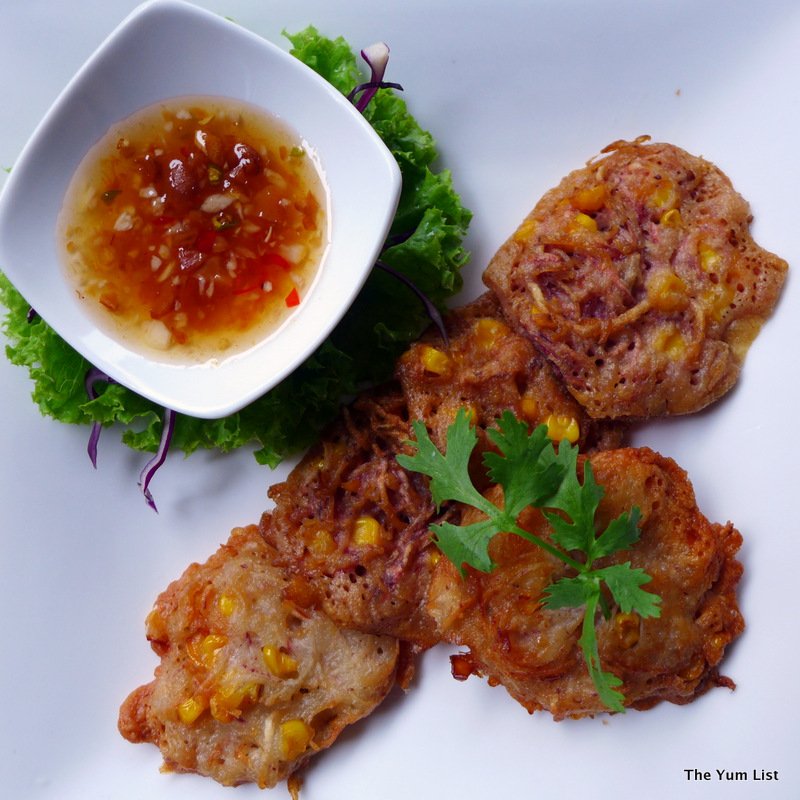 You might be wondering how on earth did all those dishes go down so smoothly? Those craving a touch of sweet at this point will note the appetizers were served with a glass of Gewurtztraminer, Alsace 2010.  This was a purposeful pairing as the pineapple and golden apple flavors complemented the Asian character in the plates.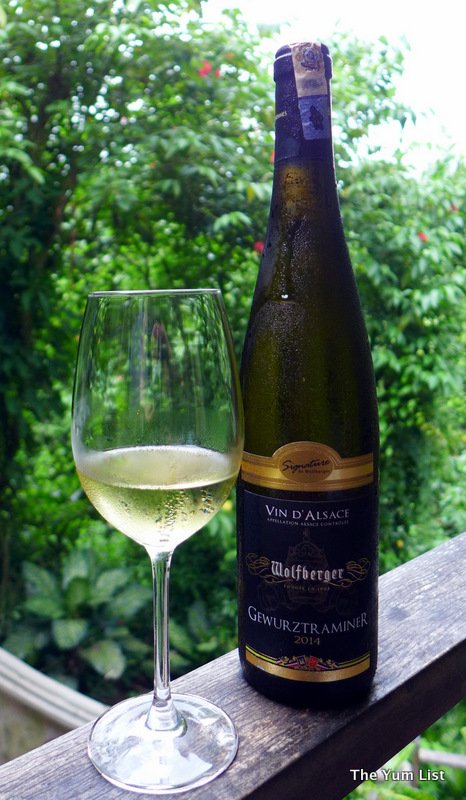 The main course was presented in a similar way. A cascade of dishes flowed out, one after the other, leaving us a field of dishes to explore. Our most liked dish was a vibrant Yellow Vegetable Curry, filled with garden fresh vegetables and distinctive baby eggplants. The dishes flavors were complemented al dente brown rice flavored with hearty yams, roasted chestnuts and gingko nuts. Each of the dishes presented was like another color from an artist's palette. The Deep Fried Pumpkin with Thai Sweet and Sour Sauce came out shortly. This caramel colored dish melted in your mouth and the texture of the fire colored pumpkin was smooth, silky on the inside and crispy on the outside like a candy bar. Just when we thought the menu was getting a little sweet, Curried Potatoes and Cauliflower with Thai Spices arrived. This dish, a twist on Aloo Gobi Masala was a healthy accompaniment to the other dishes served. We washed these plates down with a glass of Babich Pinot Noir Marlborough 2015, which had an initial cranberry tart tinge followed by light berry flavors. Completing the dishes well, the Pinot Noir balanced the creamy and sweet aspects of many of the mains.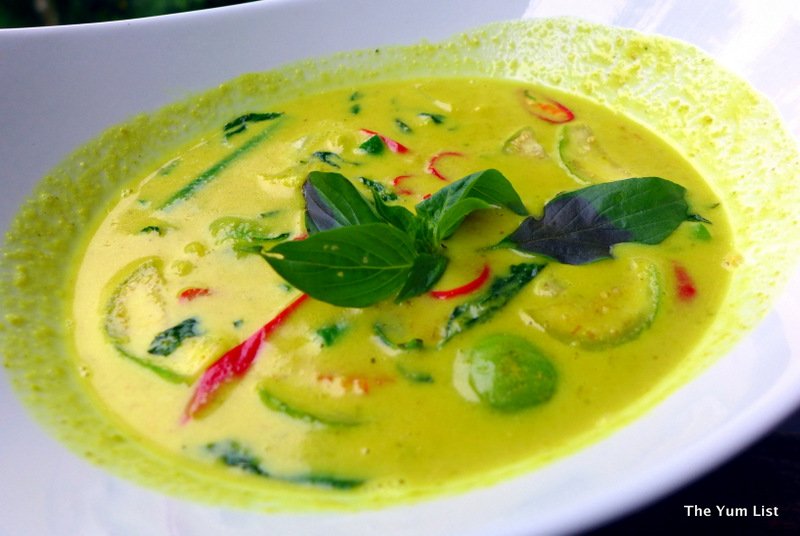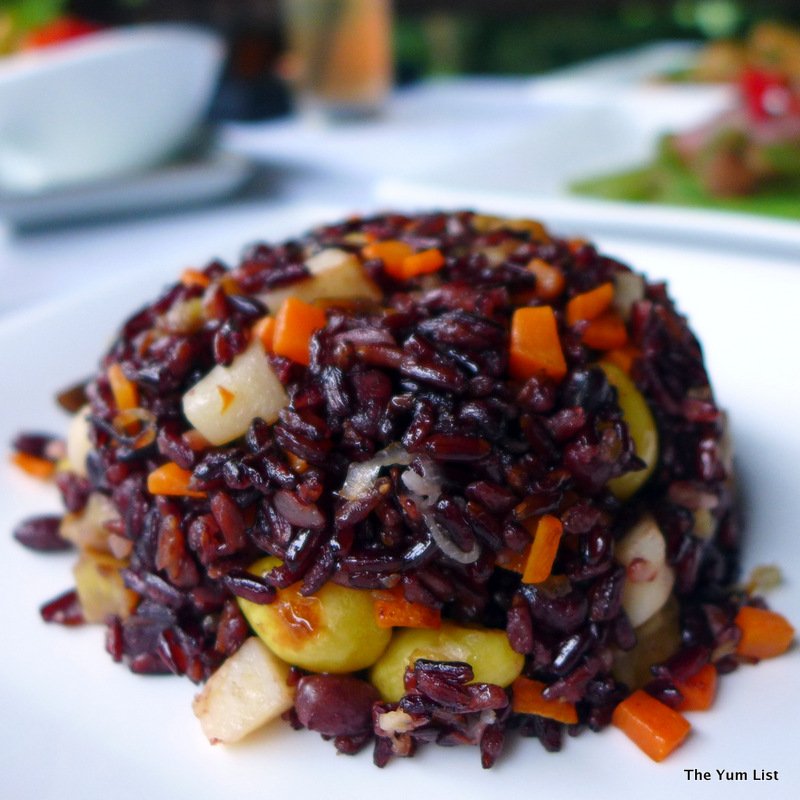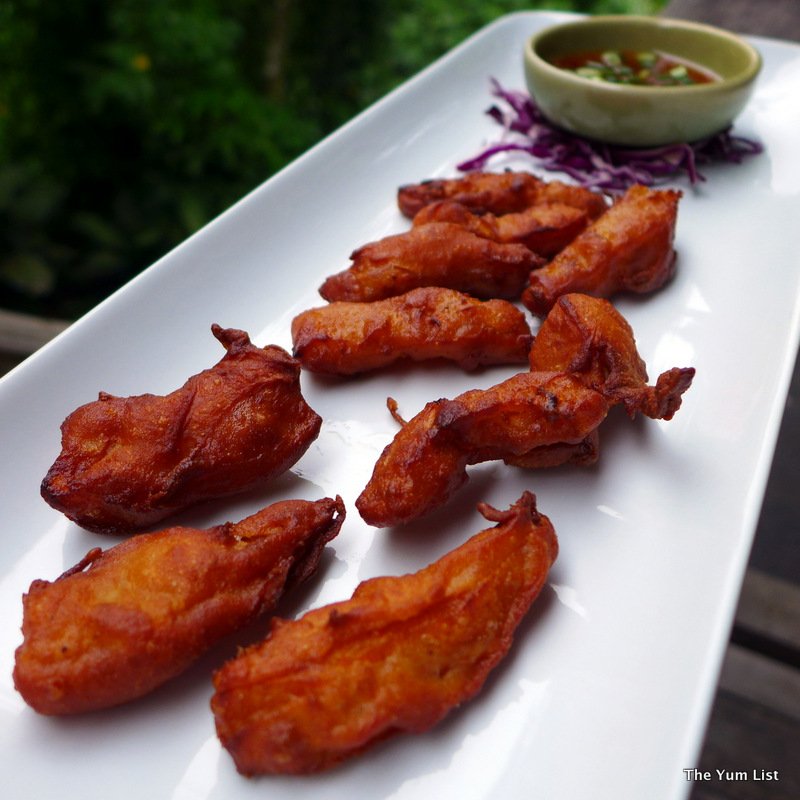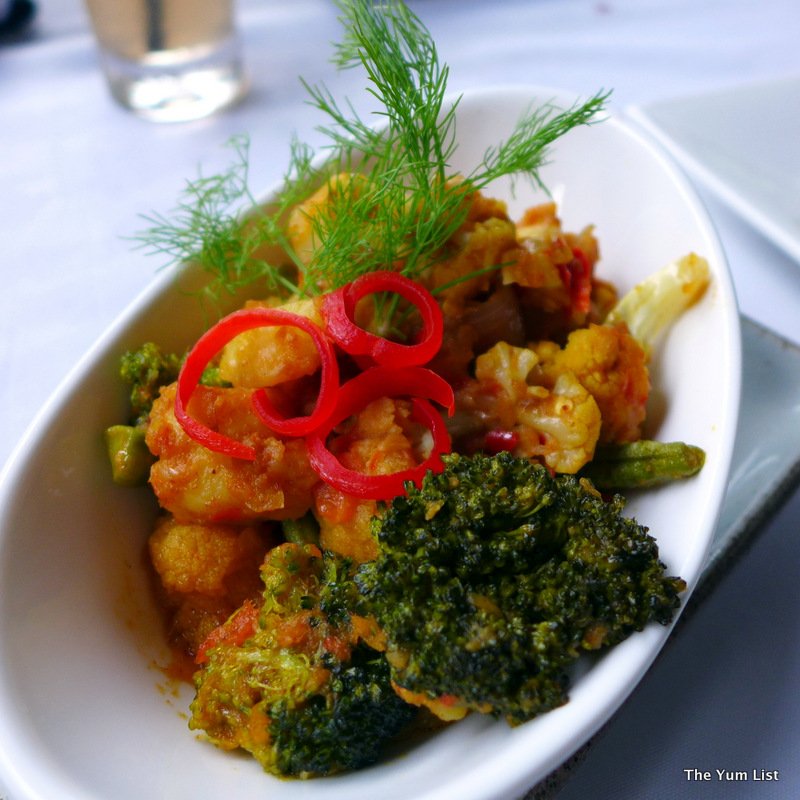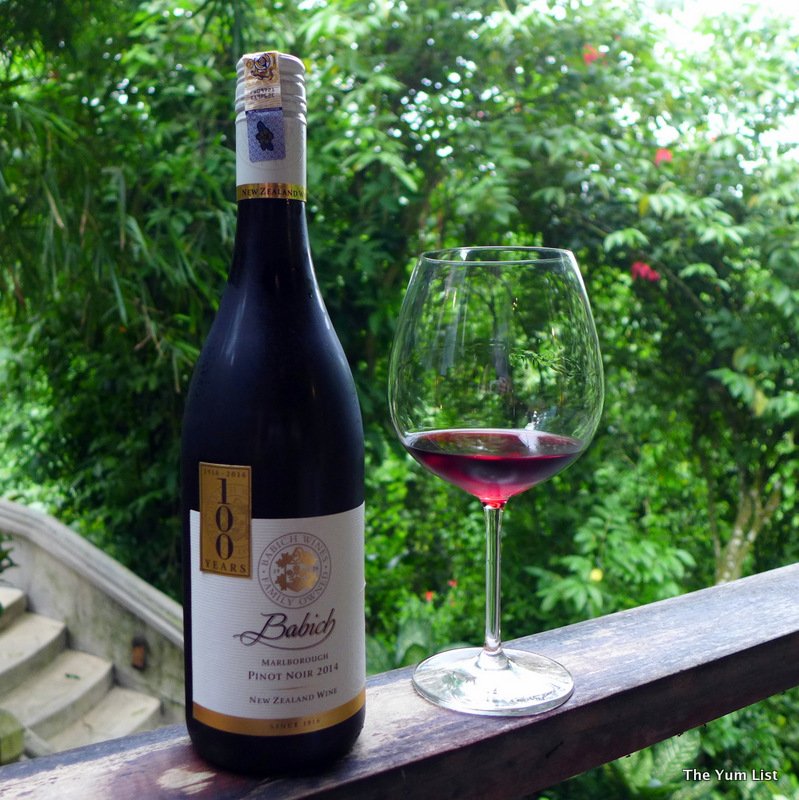 Wondering what we had in store next, we awaited the dessert course. At Tamarind Springs, the chef creates interpretations of many traditional dishes. In this case, the Baked Rice Flour, served with black gluten rice balls, was reminiscent of Thai Mango Sticky Rice. Served aside a Tropical Mixed Fruit Platter with melon, watermelon, and juicy ripe mango, it was a light end to the evening, perpetuating the overall thoughtfulness of a health inspired meal.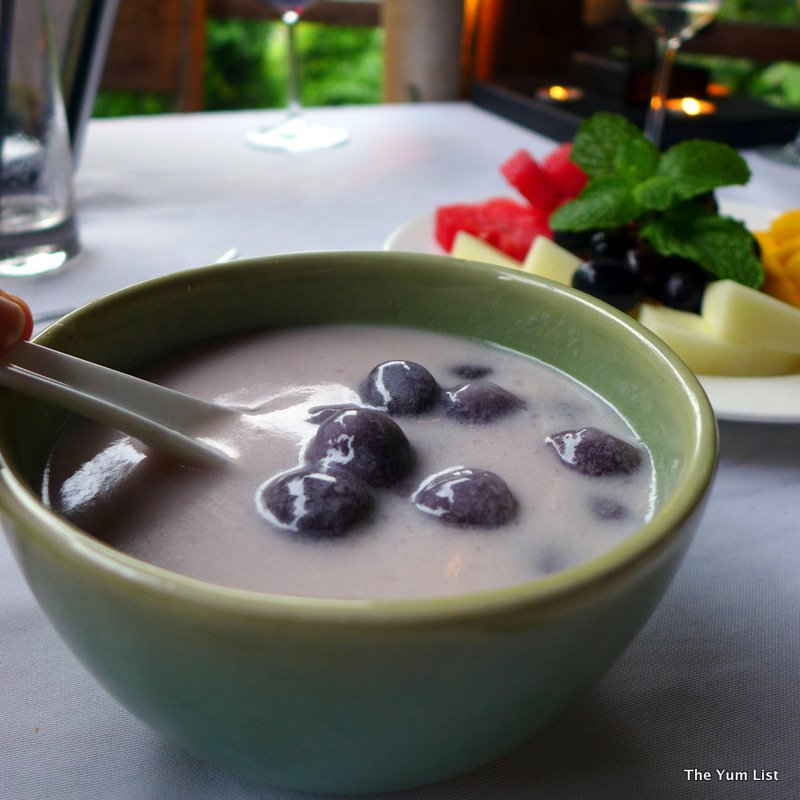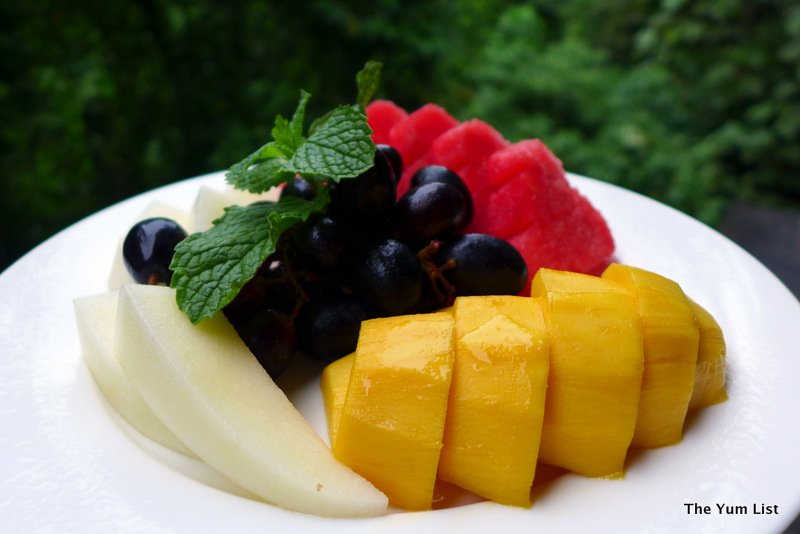 Reasons to visit: If you are in need of a quiet sanctuary not too far from the city centre this is a place where you can revitalize, make friends with monkeys and enjoy a bottle of wine with very pretty views.
Tamarind Springs
Jalan 1, Taman Tun Abdul Razak,
68000 Ampang, Selangor
Malaysia
+60 3-4256 9300
Open everyday from 12-3 pm and 6-11 pm