Words: Kirsten Durward Photos: Monica Tindall
Visiting Chateaux in Bordeaux has been a revelation and not at all what we expected. Many houses are actually quite young businesses, and both new and established labels are investing heavily in a forward-looking concept for their wine, which is including in many cases a freshness of design. We were privileged to visit the Chateau Marquis D'Alesme, owned by the Peridot family whose joint Hong Kong and French heritage underpins the experience of the property.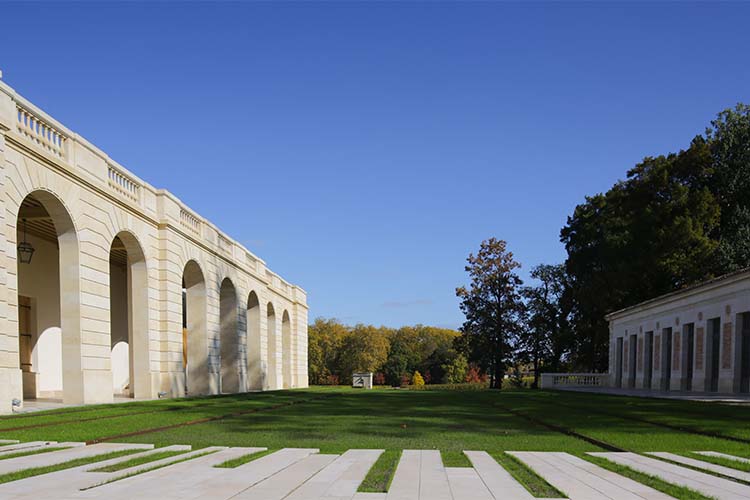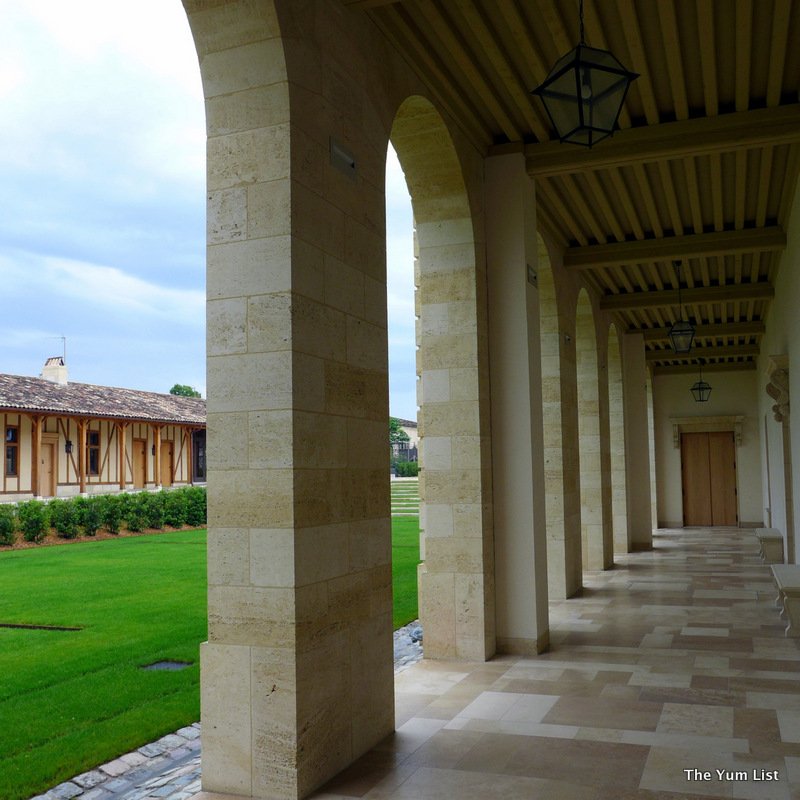 There can be few barrels more delightfully housed than those we visit at Chateau Marquis D'Alesme. Circular doors roll open to reveal a spectacular cellar with engraved waves on the walls, and, as the further doors slide open, views over the terrace and herb beds to the vineyards of neighbouring Chateaux Margaux. With a slight nod to superstition, even numbered years are housed downstairs, with rounded feminine doors, while odd numbered years such as the 2015 are housed upstairs with rectangular masculine doors.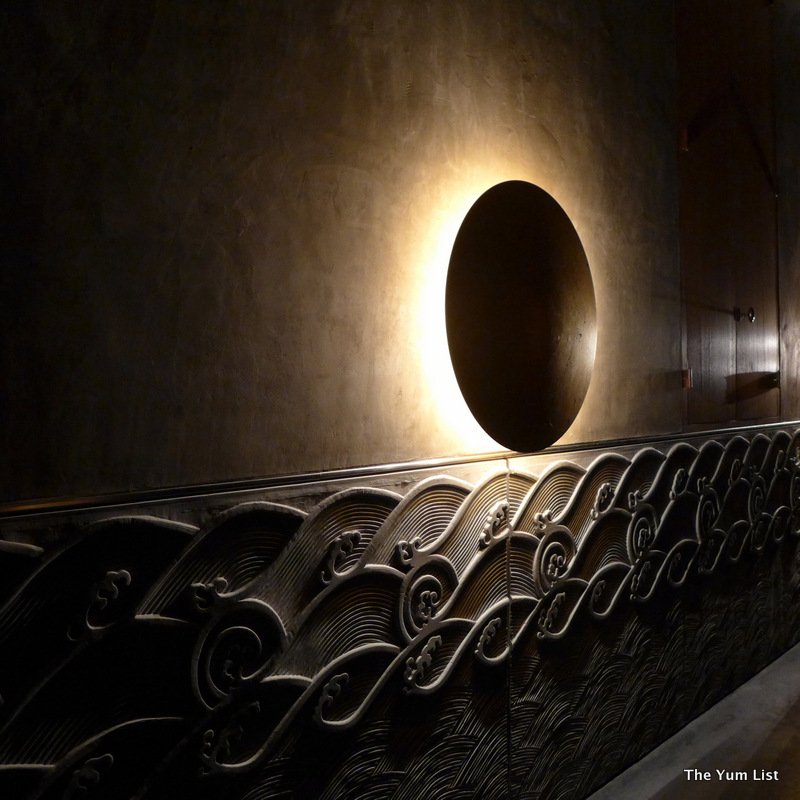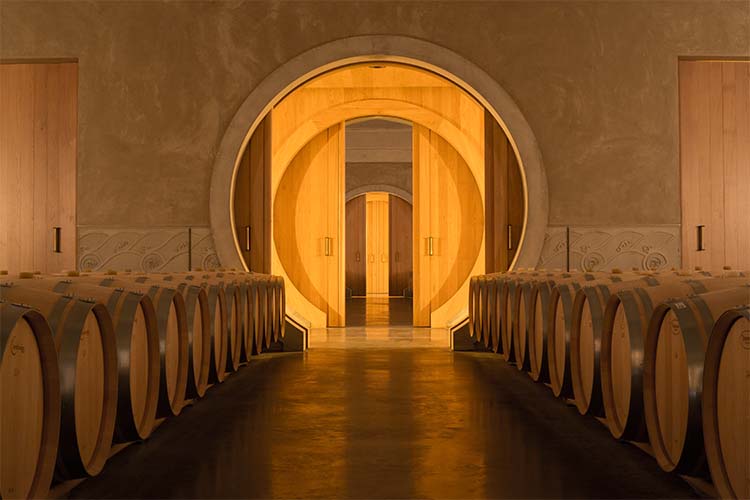 The architect visited the Forbidden City in China for inspiration and all design elements were checked with a Chinese Master of Arts to ensure authentic choices. Representations of the Chinese five elements abound, and we are particularly taken by an interpretation of a dragon shape and scales as a design element through which to view the vats below.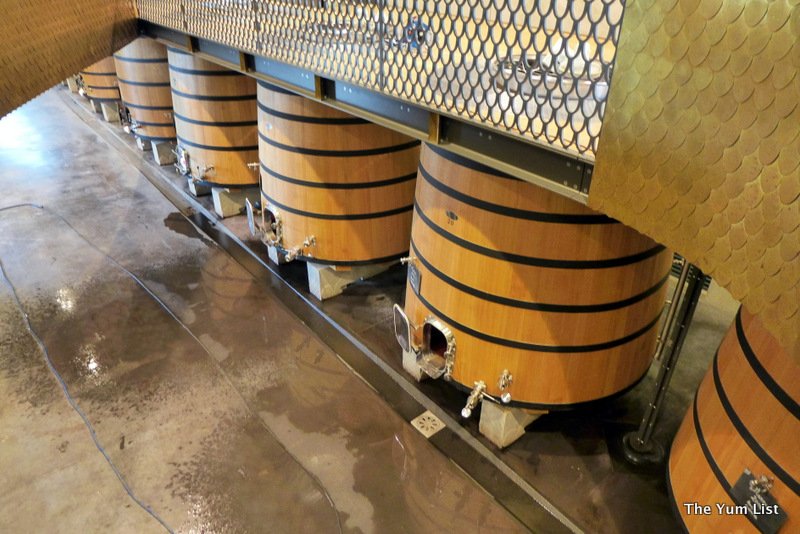 However all is not just design, there is extensive technological thought and expertise at play here too. Like several of the houses we visit, Chateau Marquis D'Alesme is focused on the use of gravity to move the wine, lessening the need for pumping and the potential to damage the delicate product as it moves.
Joyfully, for parents of young children whose tolerance may be stretched by multiple chateau visits, there are plans afoot to build a playhouse for children with fun games including a labyrinth of vines.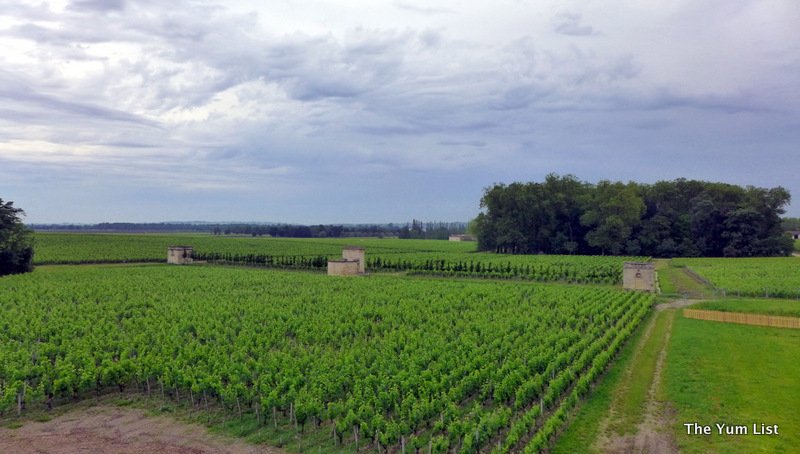 We visit the garden of the senses, a delightful innovation for visitors to experience. The idea is to rediscover all the senses, smell, touch, taste and sight, together in one experience. Thus the garden is composed of different herbs and flowers as well as a meditation section, and guests will have time to wander alone and contemplate during the visit. As the experience was planned together with a renowned perfume 'nose' (perfumer) we can only expect that the full expression will be spectacular. 

Being in Margaux, the most highly regarded of Bordeaux terroir and carrying the appellation 'Margaux,' brings a lot of cachet but also a lot of responsibility. Marquis D'Alesme wine is classified as a Grand Cru Classic third growth. Although the Chateau itself is over 400 years old, the Peridot family have been at the helm only a few years and the 2012 is generally considered to be the first vintage of note. 2015 has been a splendid year however, and we are told that the 'en primeur' has sold out even before bottling.
We are invited to taste a glass of the 2012, a traditional Bordeaux blend of Cabernet Sauvignon and Merlot with a little Cabernet Franc and Petit Verdot. We'll be posting soon a clearer explanation of Bordeaux wines, but jut to be clear now, this is a Margaux appellation Bordeaux blend (AOC Margaux), not AOC Bordeaux which may be found in several of the second wines of the chateaux of the area. For us tasting the 2012 was delightful, we found it to be nicely medium bodied with fresh earthy notes and tinges of liquorice and cassis flavours in the mouth.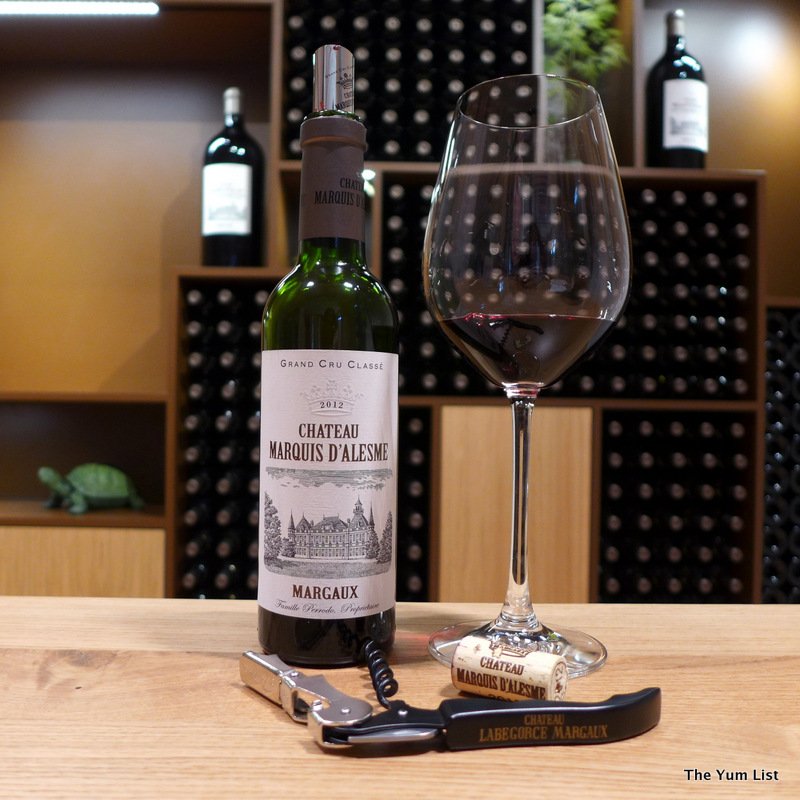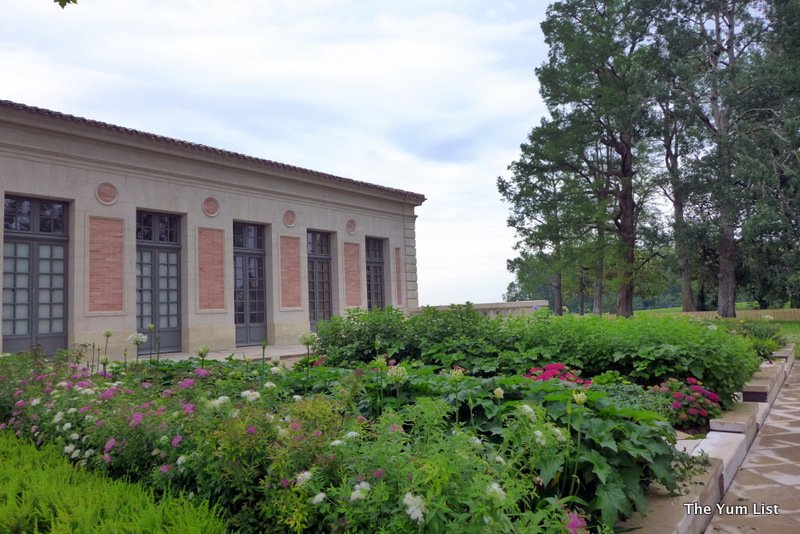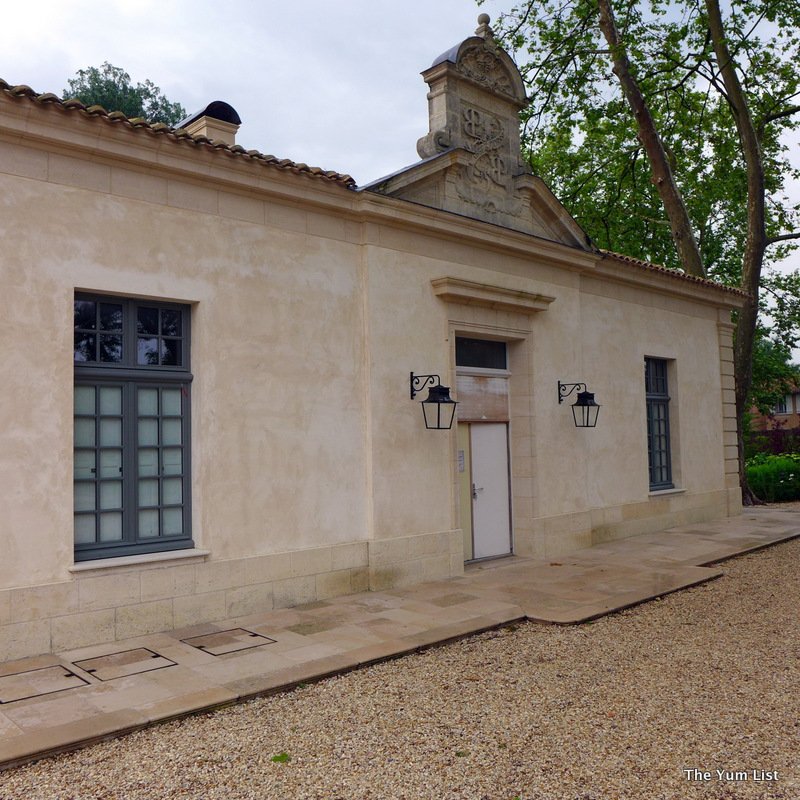 Our only regret is that the impressive kitchen is not yet operational as the intention is to serve the wine with salads or light fresh dishes of local produce, so that guests may relax in the salon or gardens and enjoy the experience rather than the traditional, somewhat formal wine tasting format.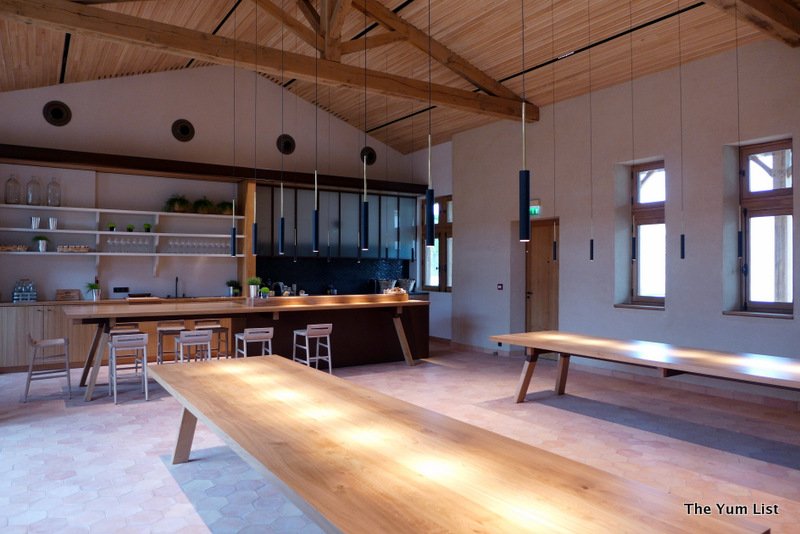 We are told, "what we have in our hearts in the world of Alesme is something we want to share with the world so they too can also experience the Folie D'Alesme." There is no doubt that this is a charming experience that is more than just another chateau visit with wine tasting. When planning and booking ensure to leave a good two to three hours to relax and enjoy all that is Chateau D'Alesme.
Reasons to visit: delightful Asian integrated design concept; wonderfully relaxing gardens; fresh viewpoint on the Margaux appellation.
Chateau Marquis d'Alesme
23 Rue Tremoille
33460 Margaux
France
+33 557 88 71 32
[email protected]
http://chateau-marquis-dalesme.fr/