Wine and Cognac Paired Dinner
Words: Kirsten Durward    Photos: Monica Tindall
We are being exquisitely hosted at the elegant Chateau Lamothe-Bergeron by Chateau director and wine maker Laurent Mery, who epitomizes Gallic charm while also teaching us a little about wine politics and Bordeaux appellations. His ambition to build the brand is clearly strong and the focus is all on quality. For now this is a good value wine, Haute Medoc appellation wine, selling at a fraction of the price of some of its cousins. The 2009 is a particularly good vintage and one we enjoyed on tasting earlier in the day.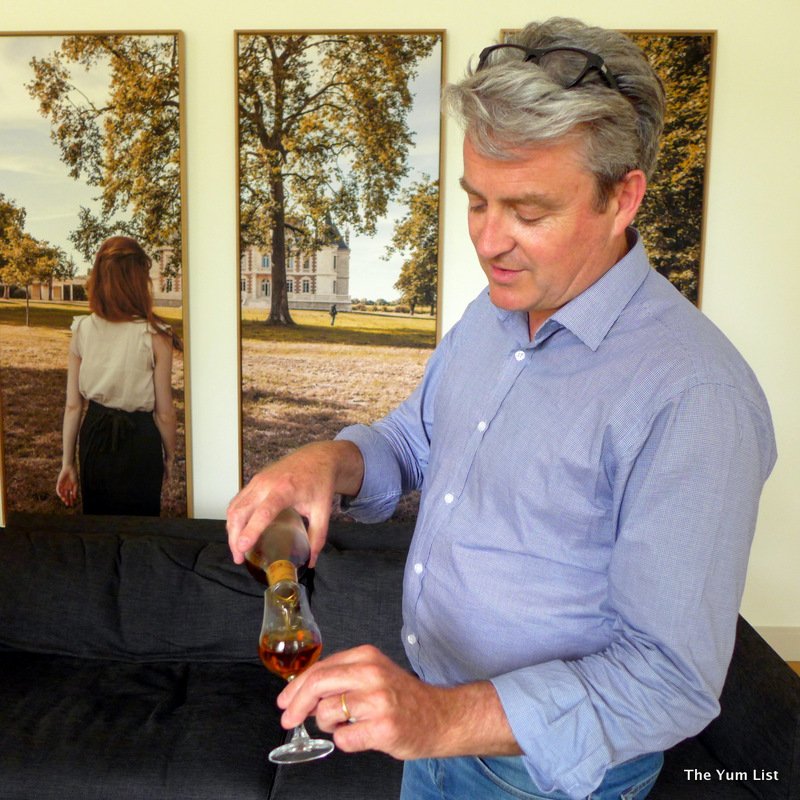 Tonight we are treated to an in Chateau dinner created by Chef Damien of Le Bon Temps Restaurant in Cussac-Fort-Medoc. Having trained and worked at Michelin starred restaurants, Chef Damien is no slouch in the preparation department, but a desire for a more family oriented lifestyle inspired him to open a lunchtime only restaurant, and the Table d'Hote menu for there should be exceptional value judging by the dishes we enjoy this evening. Chef Damien is increasingly in demand amongst local chateau owners for private dinners and we feel extremely grateful to have this experience.
From the first dish, the influence of his Japanese wife was right there on the plate. One of the most dynamic amuse-bouches I have tasted recently: a terrine de volaille with a fresh horse-radish sauce, pickled cherry to give sweetness and the crisp pepper notes of raw daikon atop. Fabulous and oh so good with the glass of golden Vielle Pineau that we've only just discovered but is fast on its way to becoming a favourite aperitif with its honey-vanilla-walnut tones and just a hint of cinnamon and pineapple.  If, like me you've never tasted Pineau until now, I encourage you to seek out a bottle. It is something very special.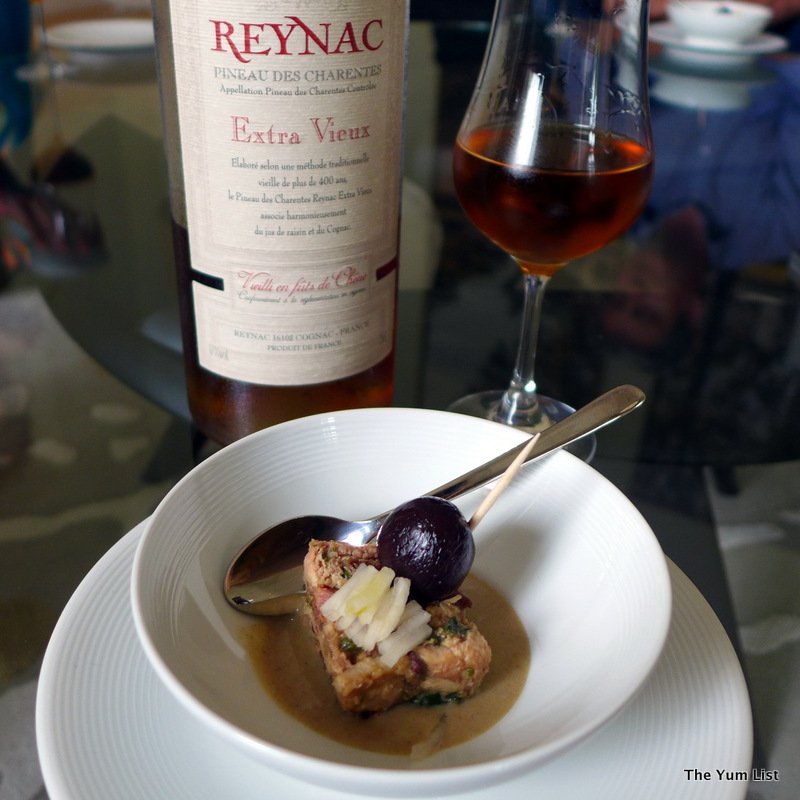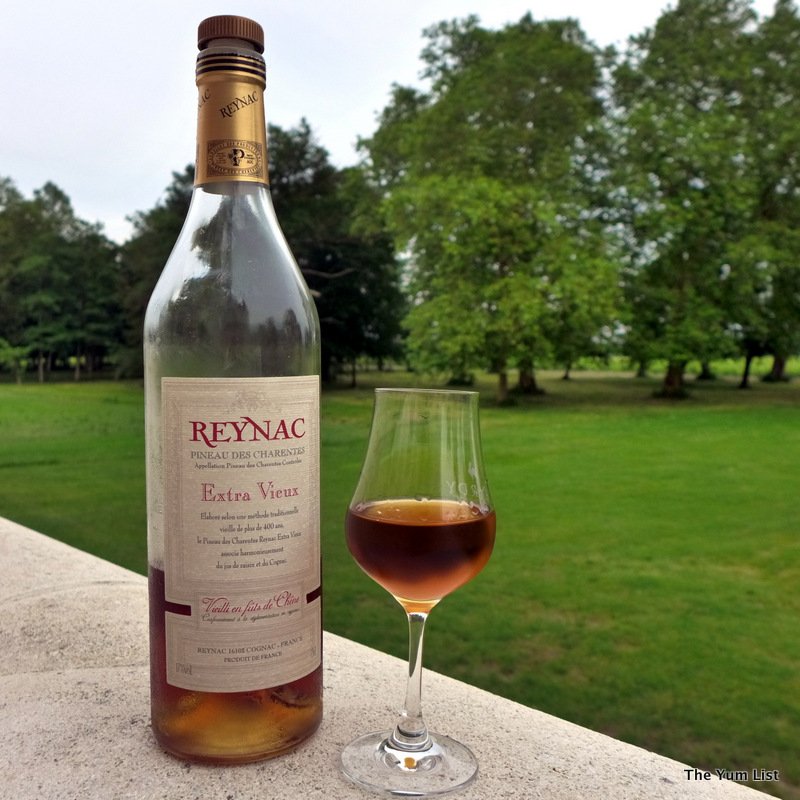 We have eaten a lot of rich food and a lot of rustic food in the region, but Chef Damien's dishes are something different: fresh, light, original, and in our opinions a wonderful blend of flavours and textures. A fillet of sea bass is served with petit pois firm and moussed, plentiful lambs lettuce and wonderful coriander flavours. The wine choice of a Chateau Marjosse 2014 melds in the mouth and brings out the fresh coriander more intensively. It is a truly delectable and fresh dish, with originality of concept and delicacy of execution.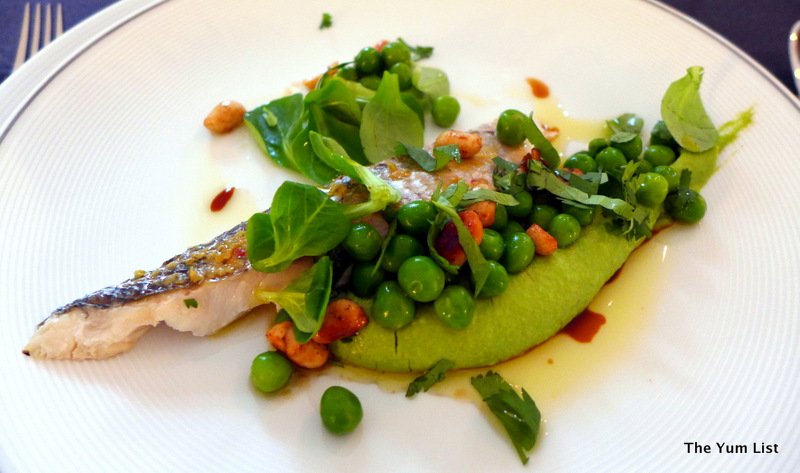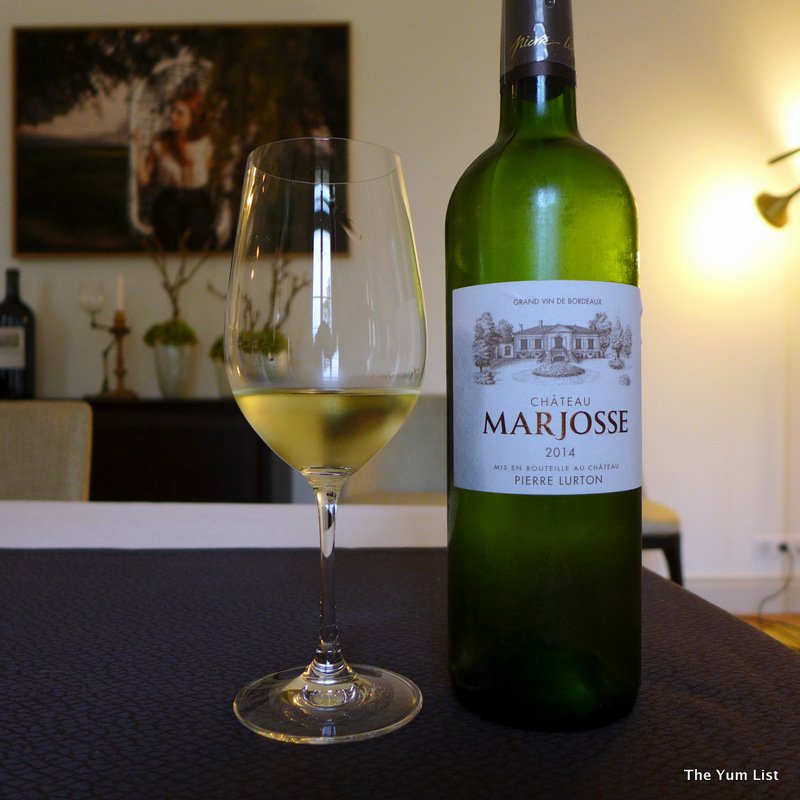 Lamb with aubergine and polenta could sound a little heavy, until you see the presentation of this next dish. The slender tranche of polenta is lightly herbed and the sauce contains a sneaky hint of miso, that Japanese influence just edging in without overwhelming the dish. I love the way the lamb is served off the bone, but with the bone still on the plate with two tempting morsels still adjoining. Two Chateau wines have been decanted for our tasting pleasure with this dish. The 2011 is slightly tannic, forward in the mouth, and is a decent wine all round. But we already know to expect more from a 2010 Bordeaux, and the next glass does not disappoint. With a deeper complexity, some cherry notes and a hint of smoked leather underneath, this glassful complements the light spicing of the lamb.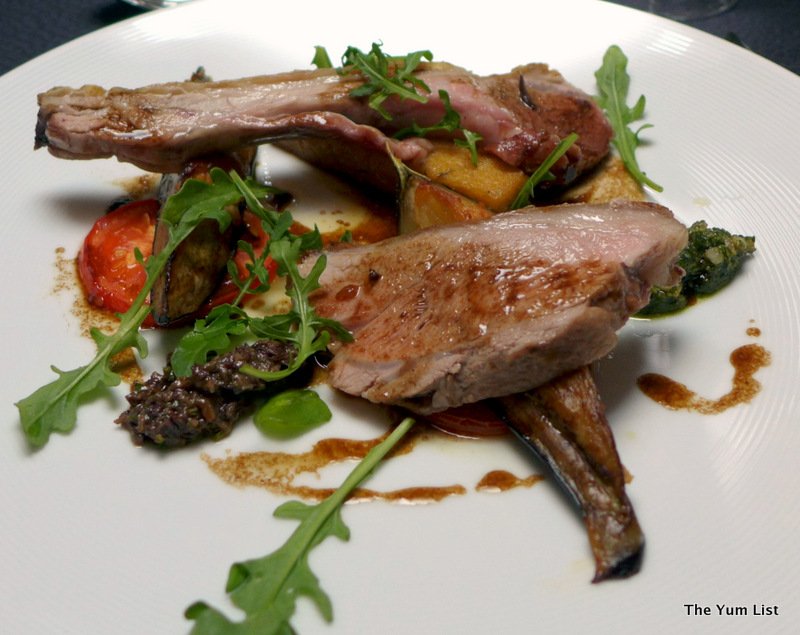 Our meal ends with a classic dessert from one of Damien's mentors. Chocolate pudding is way too simple a term to describe this dish, but that, in essence, is what it is. What is added in terms of cream and walnut crumble is a balance to die for. Of course we've learned now that a chocolate dessert must be paired with Cognac, and our gracious host inquires which of the H. Mounier range we've already tried, to ensure to offer us something new to taste. Our favourite Hardy range is the Prestige Range matching in theme the traditional jewellery that marks wedding anniversaries. No need to look far for special gifts for your partner now! Tonight we sip on Noces de Perle; a delightful thirty year old blend of ten different Grande Champagnes, served from the Cristalleries des Vosges crystal Art Deco decanter, which embodies the shape and colour of pearl in the design. On tasting, the distinctly peppery onset develops softly with hints of vanilla and warm raisin notes, ending with a pleasant sensation of meadow flowers.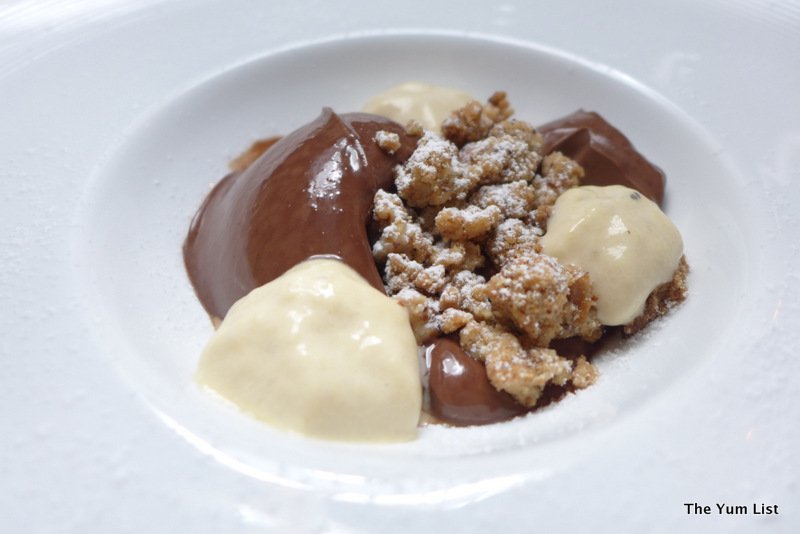 As if one grand, exclusive Cognac is not enough, we are pressed to taste something even more special, the highly regarded Reserve Du Prince. Poured from a hand-made Sevres crystal decanter, this signature blend has been developed from some of the best eau-de-vie from Grande Champagne, several of which are over a century old. This is a glass to be savoured, we take our time admiring the old gold and coppery tones glinting in the candle light, inhaling the grand aromas, with delicate hints of autumnal nuts. The warmth of the first sip expands on the tongue, deepening into flavours of walnut and rich dried fruits and lingering pleasantly on the palate. This elegant and powerful Cognac was justly awarded the Gold Medal at the International Wine & Spirit Competition in 2007.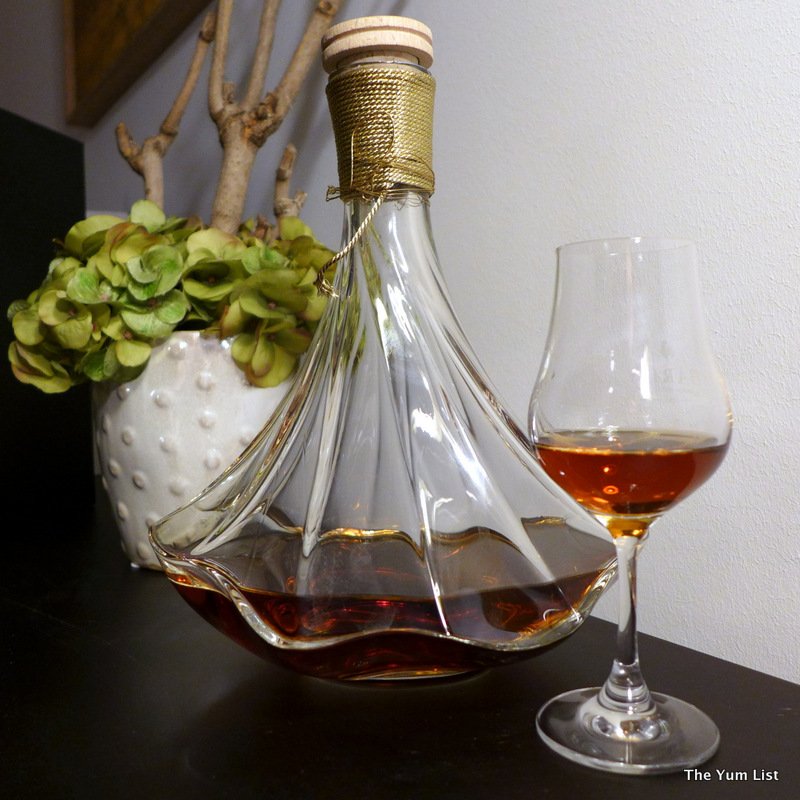 We have certainly had our palates expanded tonight. It has been a special evening of private dining in an elegant Chateaux, with charming company and delectable food, We would strongly encourage anyone visiting the region to stop for lunch at Le Bon Temps in Cussac-Fort-Medoc, it is undoubtably one of the best finds in the region. And remember to visit Chateau Lamothe-Bergeron for a tour and wine tasting. It's fantastic value and a very novel experience. You can find more details of our summer afternoon exploring the Chateau on this previous post.
Chateau Lamothe-Bergeron
49 Chemin des Graves
33460 Cussac-Fort-Medoc
France
+33 5 5658 9477
[email protected]
http://lamothebergeron.com/2016/fr/
Le Bon Temps Restaurant
2 place du General De Gaulle
33460 Cussac-Fort-Medoc,
France
+33 9 83 02 14 16
Cognacs:
www.polignac.fr/eng/products/view/73-cognac-reserve-du-prince
www.hardycognac.fr/eng/collections/view/10-noces-de-perle