Sweeping views across the neighbouring golf course and surrounding leafy hills welcome guests to The Dining Room at Cameron Highlands Resort. As night takes over, soft candlelight warms the room and the flickering light reflects in the glass windows that earlier were a panorama of green.
Breakfast and dinner are both served here, and in the evenings a smart casual dress code is requested.
Breakfast
Most room packages include breakfast, which is a choice of a principle plate from the a la carte menu, supported by a self-service table of yoghurt, fruits and cereals. Tea, coffee, juice and a breadbasket are served to the table. I try the poached eggs one morning, and buttermilk pancakes the next. The eggs are done with the whites cooked through leaving a runny yolk, and ride atop a thin potato pancake with wild mushrooms. The latter are fluffy with decadent trimmings of apple compote, crisp pineapple fritters, crushed candied walnuts and a lashing of thick double cream. All sorts of eggs, waffles and noodles of the day are other options, and if staying a week I'd attempt to try them all.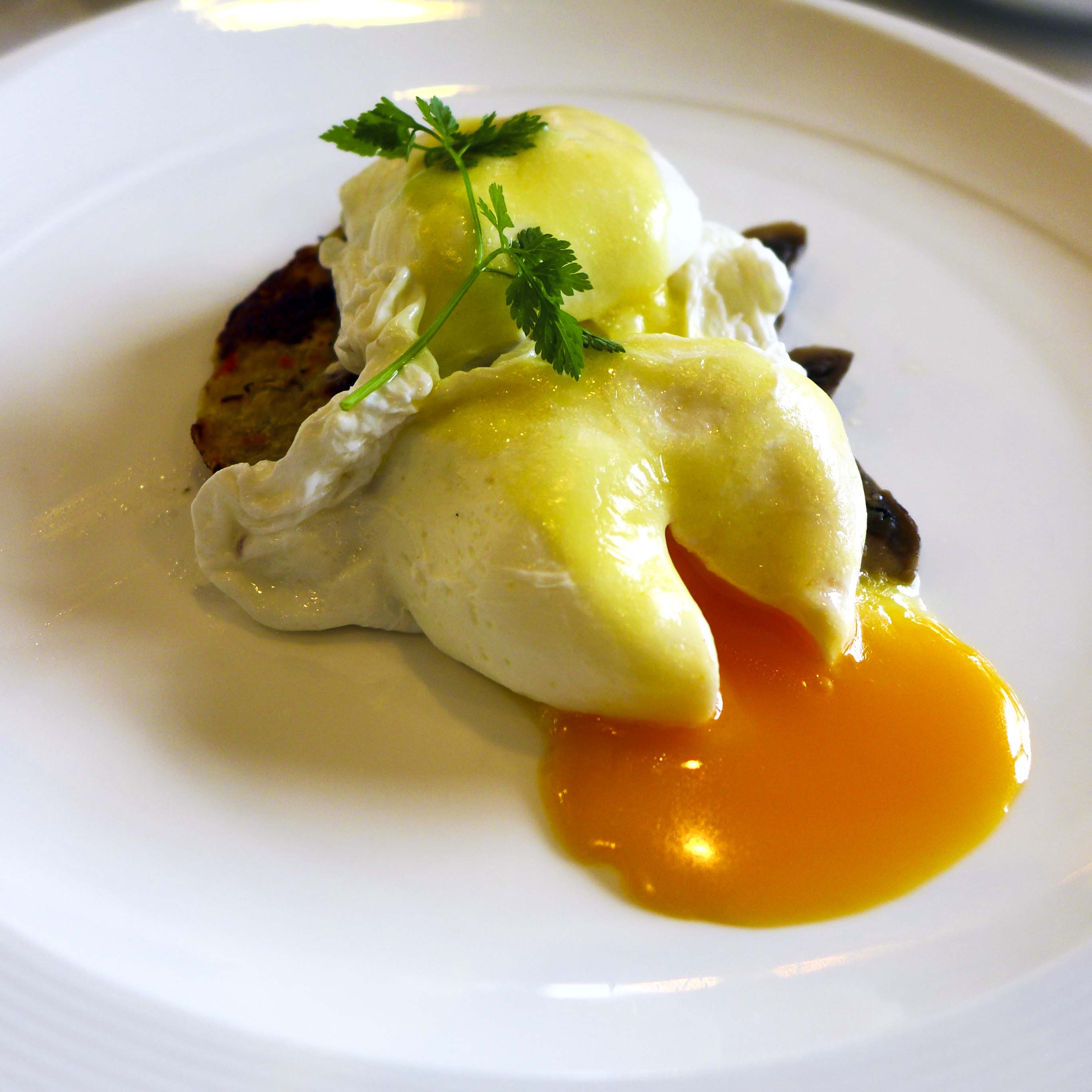 Dinner
In proper fine dining form, water is quickly on the table along with a basket of warm bread. Minutes later an amuse bouche arrives: a cheese round topped with a tomato and very finely chopped vegetable salsa – yum.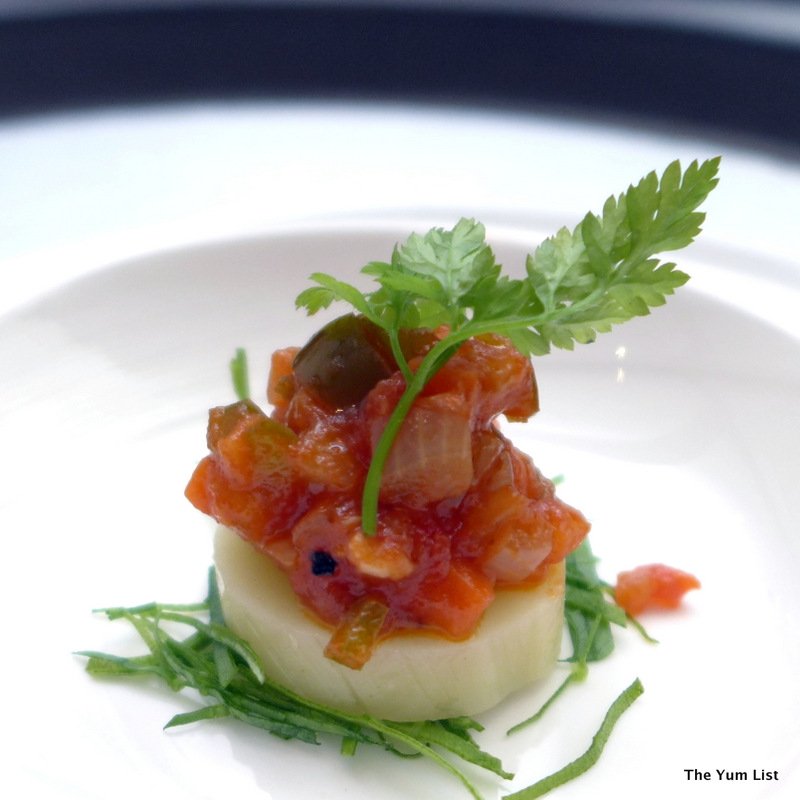 There's a decent wine list but as I've promised myself a bit of a healthier few days I attempt an alcohol-free dinner. I've been urged to try the fresh strawberry juice since arrival and finally have a chance. It's bright red and thick, and by no means needs any of the sugar syrup that accompanies its side.
The Mossy Forest Salad (RM45) too is something that has been recommended and turns out to be much better than I had imagined. A collection of local vegetables is delicately arranged in a boat of light flaky puff pastry. A rich wakame seaweed cream lines the bottom and sprigs of asparagus and assorted mushrooms sprout from the top. A drizzling of roasted sesame dressing, and droplets of a rich red sauce with toasted sugared walnut crumble provide interesting bursts of sweetness when added to a forkful of salad. Absolutely delicious.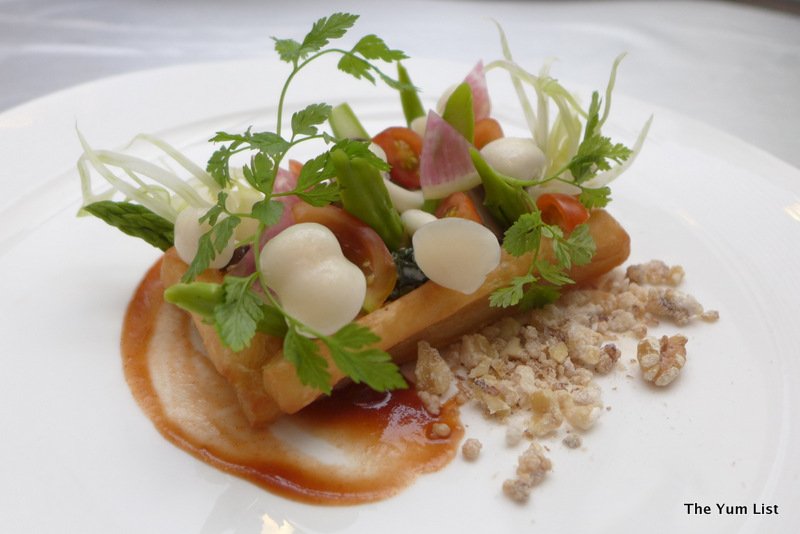 Oven Baked Red Snapper (RM90) is a dish done by request. Chefs are happy to cater for individual dietary desires where possible with notice. This moist flaky specimen has a distinct Mediterranean style with its seasoning of salt, pepper, chives, lemon juice and olive oil. A pleasing amount of vegetables partner the main and I find the thinly sliced eggplant with mild sweet chili sauce, coriander, lemon and garlic so scrumptious that I imagine it a fine replacement for popcorn at the movies. Also tasty are the chopped okra, kale, lemon slices, tomatoes and French beans that have been picked this very morning from a local organic farm.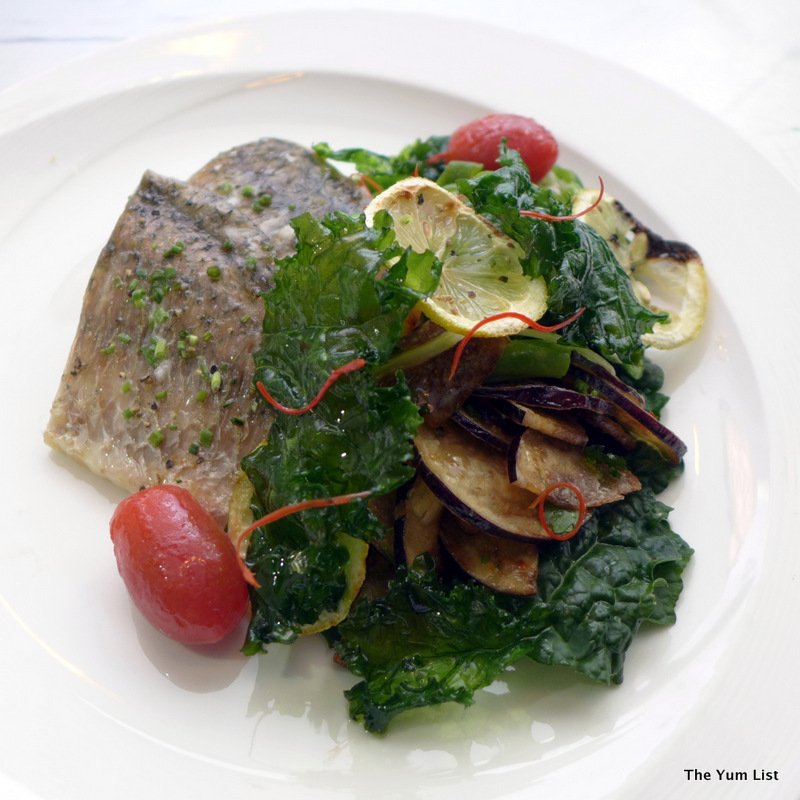 Sticky Toffee Pudding (RM35) is a tradition fitting for the setting. And, oh boy this is a glorious version. A wonderfully moist tower of cake is seductively lavished with a rich buttery toffee sauce and crowned with a ball of banana ice cream. The warm, the cold, the moist, the gooey, the tantalizingly sweet – it all combines into an irresistible spoonful made for sharing.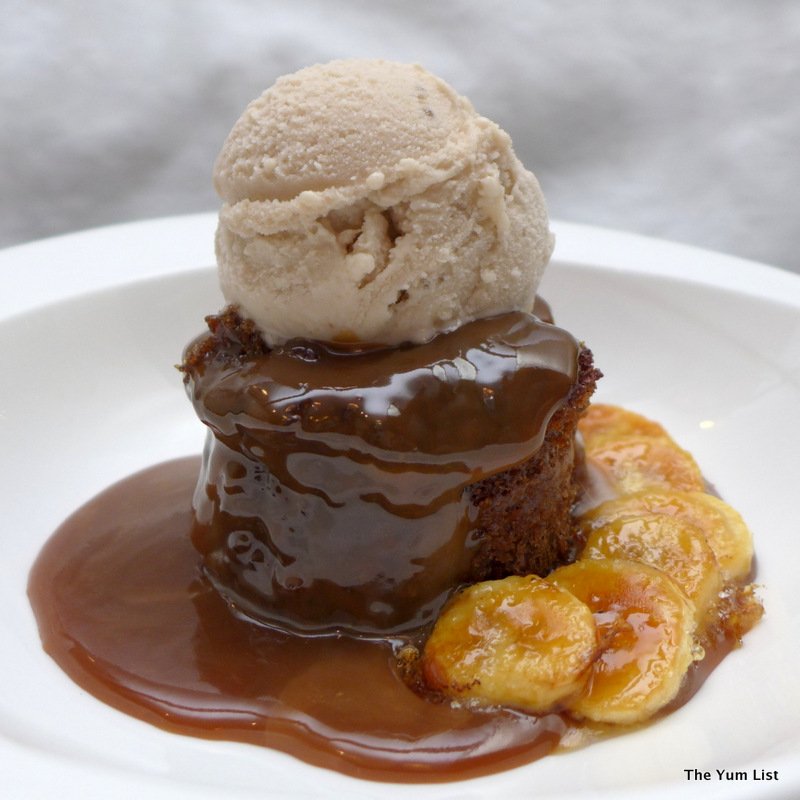 Who says a girl can't have two desserts? Not me! I can't get enough of these red luscious Cameron Highland strawberries so I finish with a plate (RM35) that are sided with vanilla and chocolate sauces and clotted cream. Happy.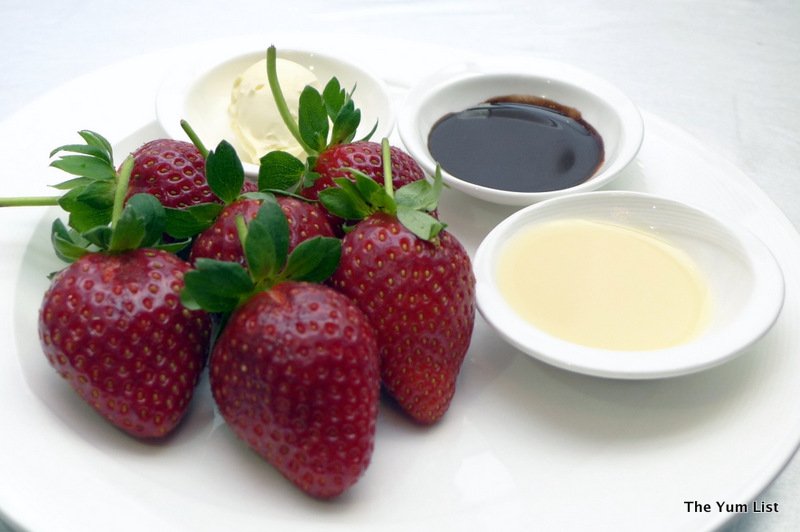 Reasons to visit: elegant colonial setting; fresh ingredients picked daily from local farms; loved the Mossy Forest Salad, Oven Baked Red Snapper, Sticky Toffee Pudding and don't forget the Strawberries!
The Dining Room
Cameron Highlands Resort
39000 Tanah Rata
Cameron Highlands
Pahang, Malaysia
+60 5 491 1100
[email protected]
www.cameronhighlandsresort.com
Breakfast: 7am – 10:30am
Dinner: 7pm – 11pm
Dress code: Smart Casual