One of the best things you can do in Amsterdam late on a Friday afternoon seems to be to sip on a cocktail and be entertained by the views offered by the ever-changing movement on the canals. Accompany this with some carefully crafted small bites and some affable company, and you'd be aligning the stars for a great weekend ahead.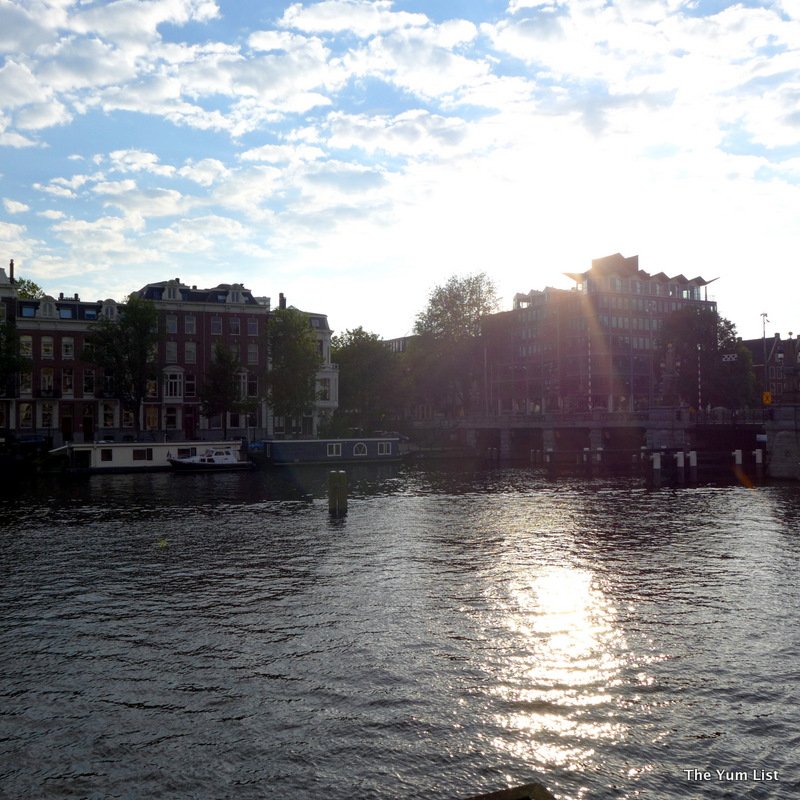 Amstel Amsterdam composes all of the above into one brilliant sitting in their Late Tea. Lushing up their regular Royal Afternoon Tea with the addition of tea cocktails certainly caught our attention, and so this is where we find ourselves at the beginning of a quick weekend stopover in what is sometimes called, the 'Venice of the North.'
The setting couldn't be more enticing. Light streams through double story glass doors and a glass domed ceiling. A thin patio provides a strip for alfresco dining between the canal and the main lounge, and tables clothed in white linens are set with elegant china and silverware. Plush royal blue and cherry red velvet chairs encircle the tables, and polished wooden floor boards are warmed with a giant navy and cream rug.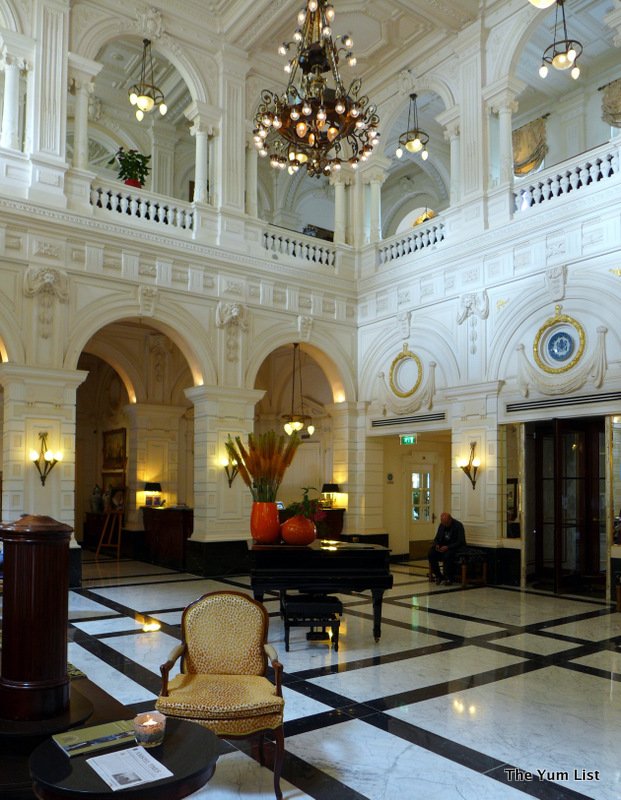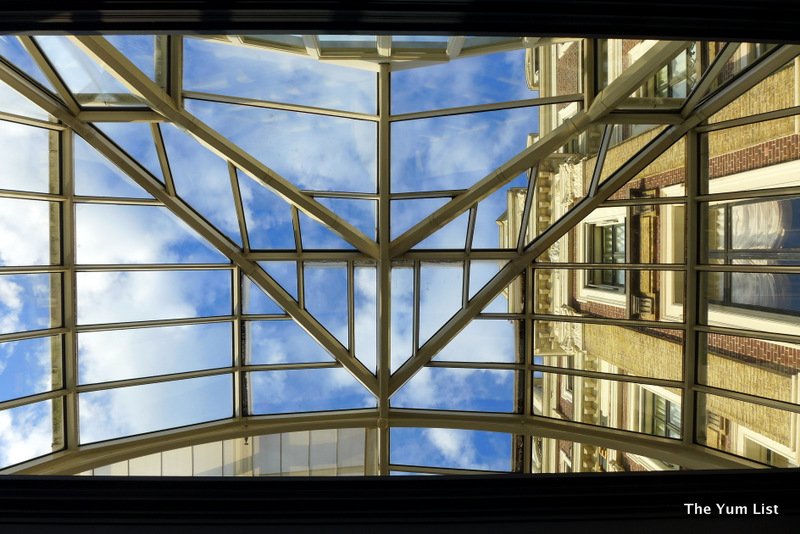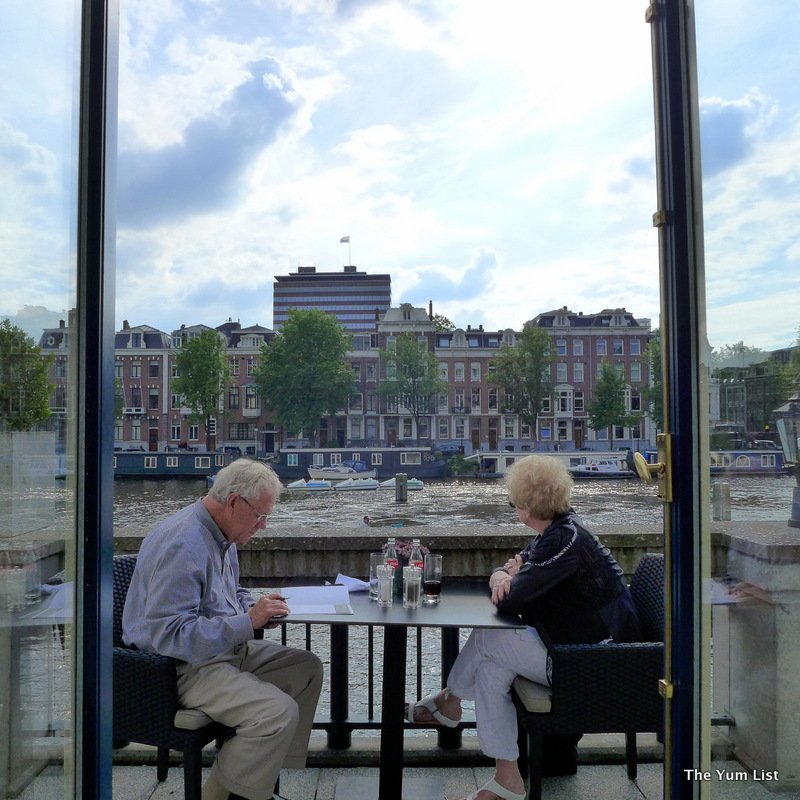 The Late Tea consists of four courses, each accompanied by a tea infused cocktail or mocktail (an alcohol-free version is also available). Our friendly waitress explains each course as we go and at first we think we're getting special treatment, but soon notice that all tables are getting the full explanation – it's part of the concept.
The entrée is placed on the table with an empty martini glass, a bowl of fruit and flower infused tea for smelling, and a pretty pink macaron. The cocktail is prepared as the first course is explained. The Carcadet Champagne Cocktails begins with syrup made from hibiscus flowers, fruit peel, diced apple, and sunflower petals. It's topped up with a shot of Ketel One vodka and Champagne. It swirls in our glasses and with its effervescence and mild sweetness could possibly be my new favourite cocktail. I'm glad the macaron is explained before I bite in because it may have been a bit of a shock if I wasn't prepared for the unusual combination. A smooth beetroot shell is filled with mackerel salad! The soft sweet shell contrasts the saltiness and sourness of the fish and pickles. It's surprisingly delicious!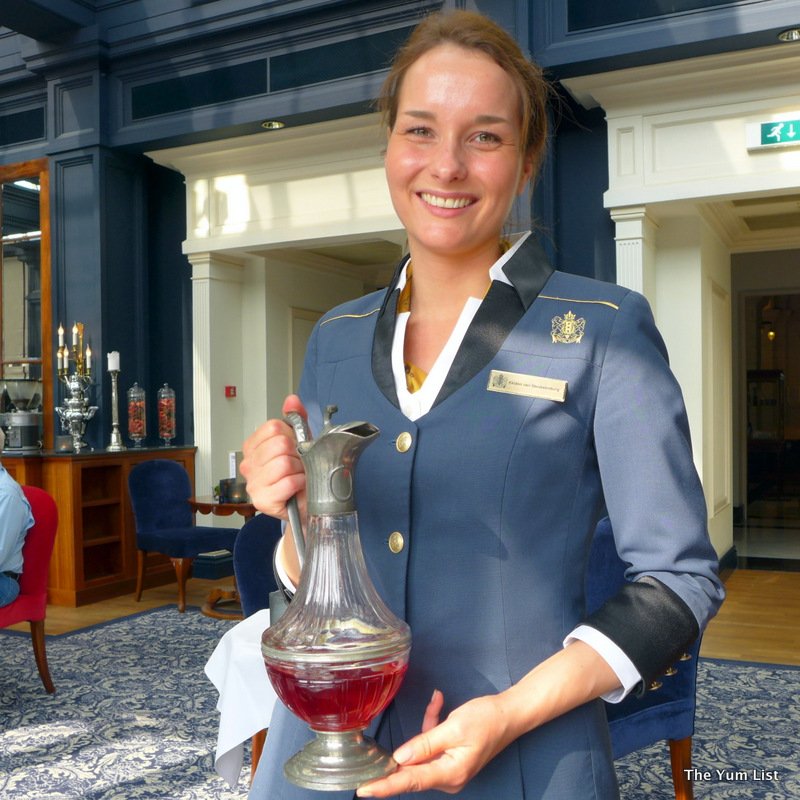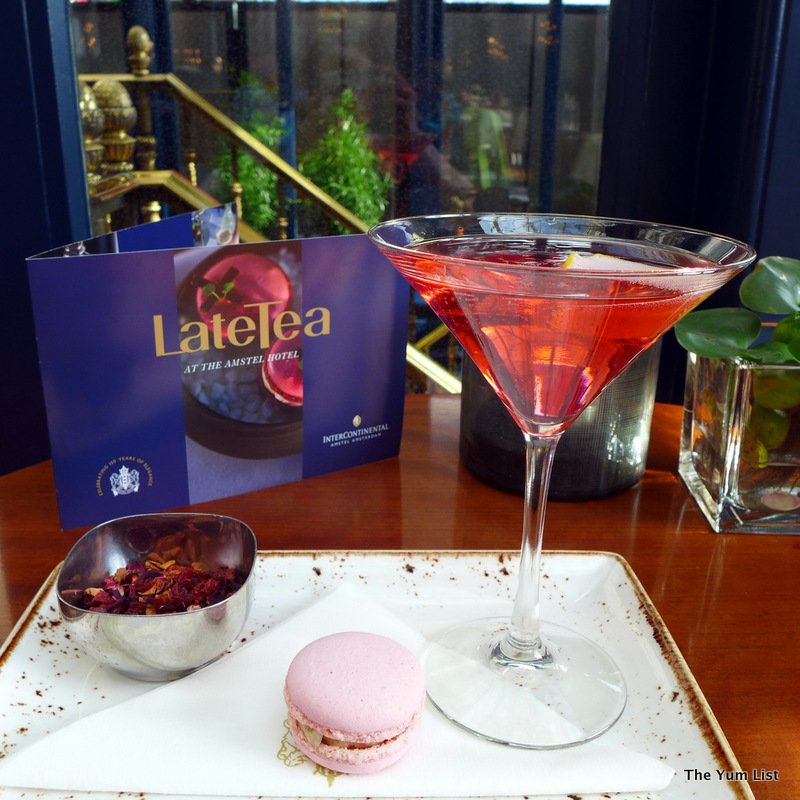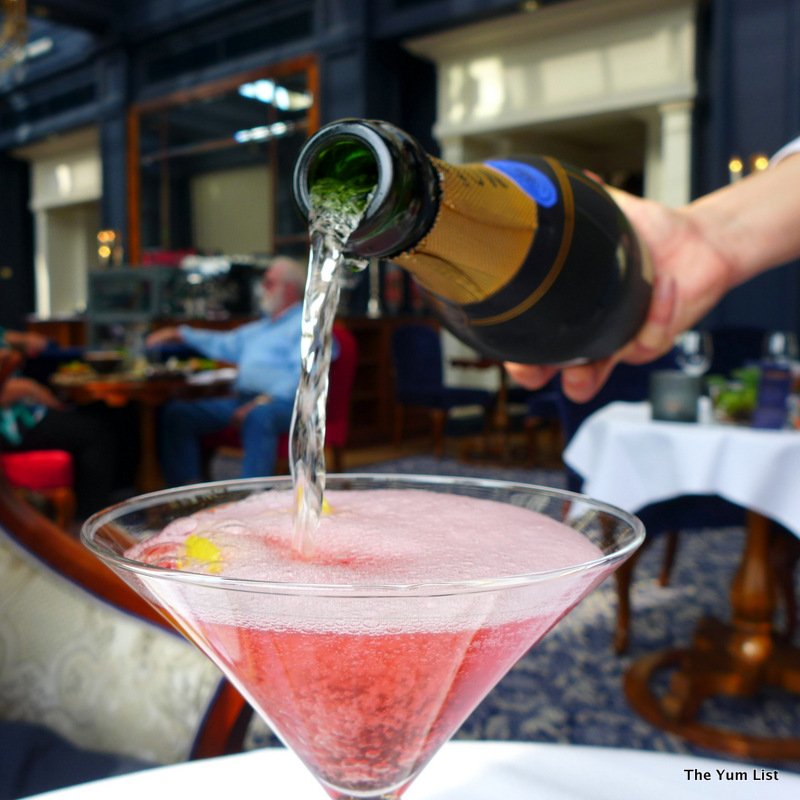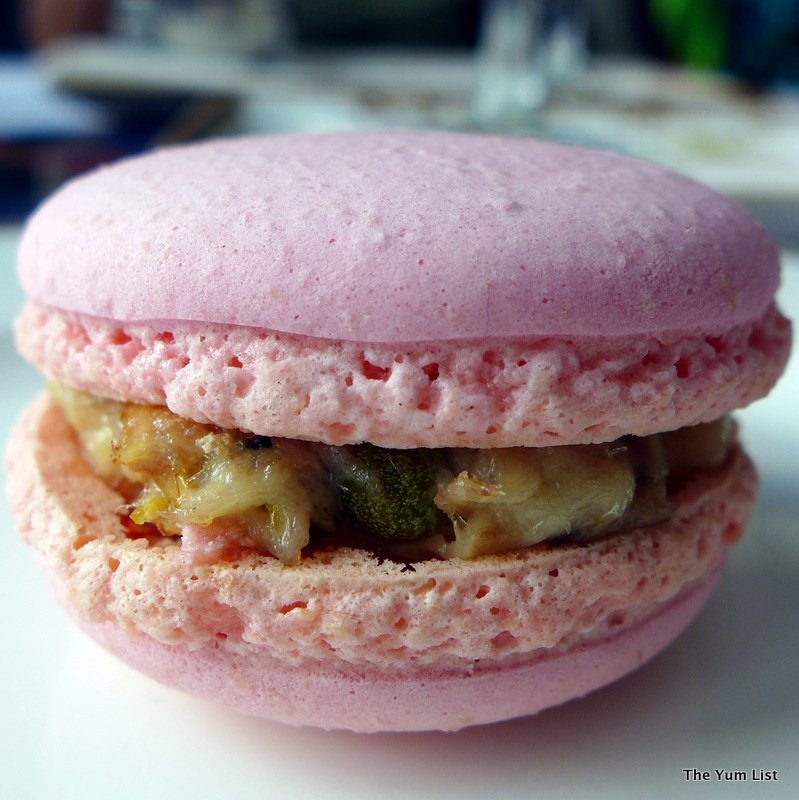 The second course sees a three-tiered tray of bite-sized goodies placed on our table. A trio of nibbles crowns the top: marinated salmon with seaweed and ponzu; chicken liver pate atop brioche bread with cranberry jelly; and pork rillette with mustard and pickled Amsterdam onions. Petite jars of quinoa salad are found in the middle, and the bottom carries spoons of tuna tatare and crunchy salmon. They're well partnered with the Transvaalbuurt Rooibos Tea Cocktail consisting of the famous South African rooibos tea and genever (the national drink flavoured with juniper also known as Dutch Gin). This lusty cocktail is full and round in the mouth, complementing the multiple flavours of the food.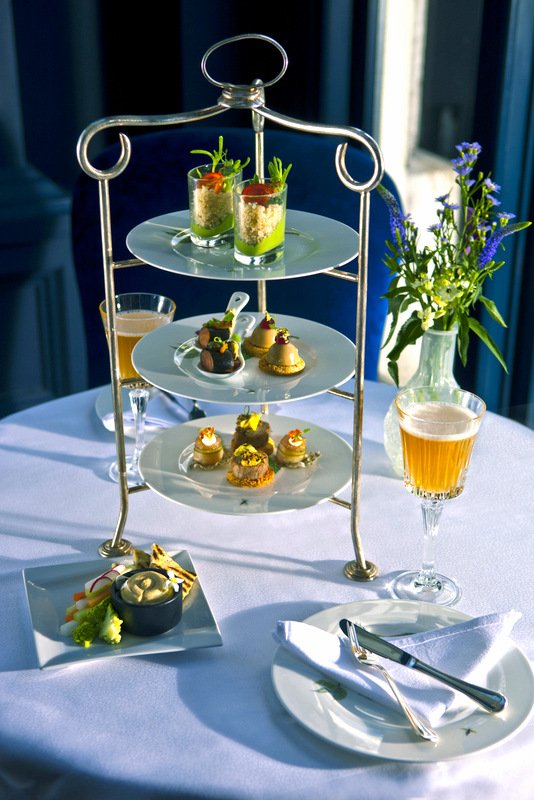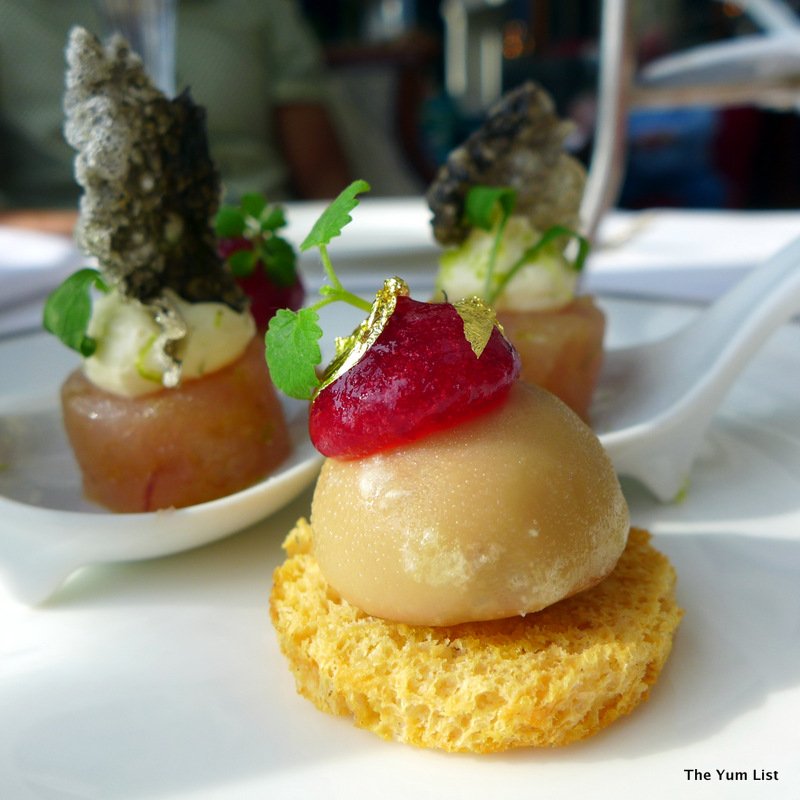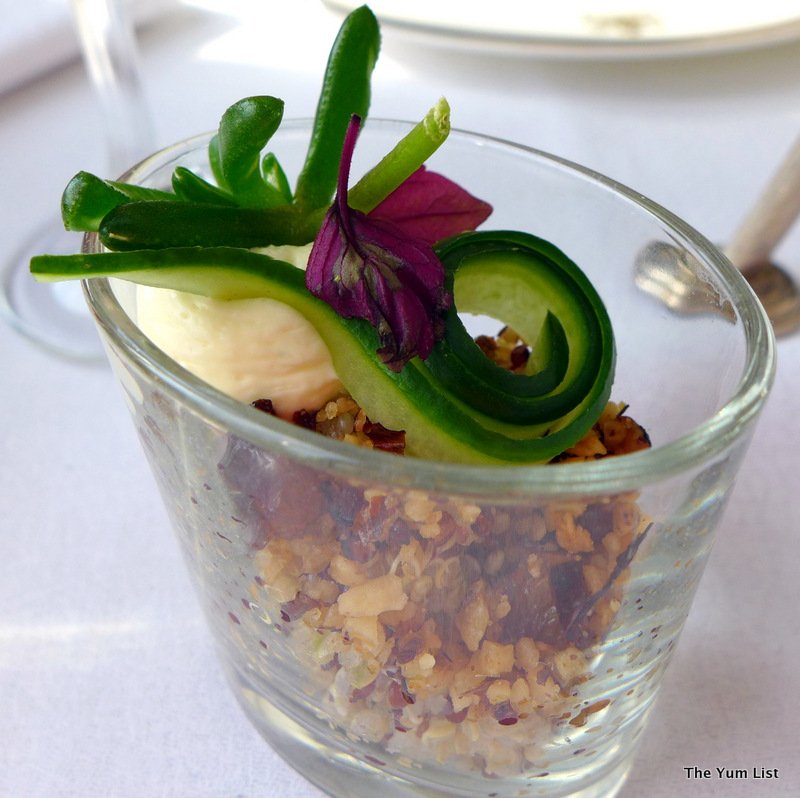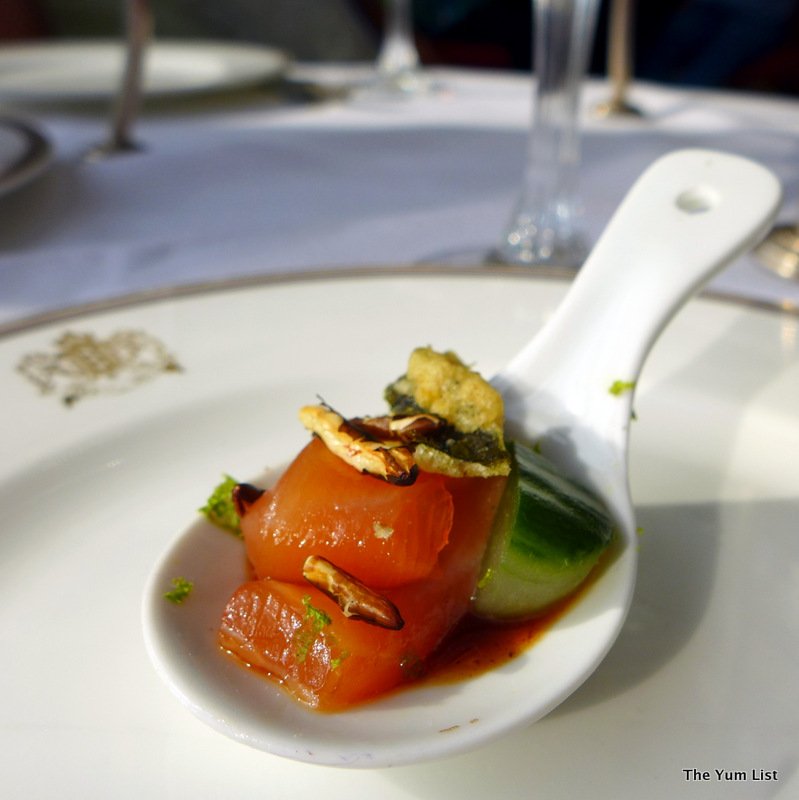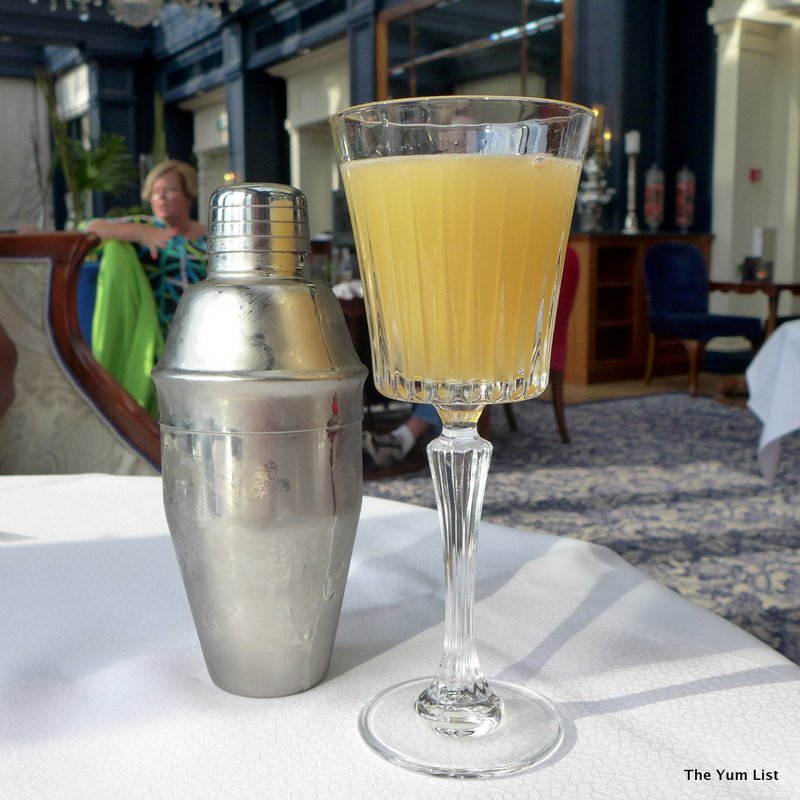 The warm course is a little too powerful for our personal preference. A crunchy corn bun wraps around a spicy chicken burger with pineapple chutney, and a lobster croquette is filled with something similar to a thickened full flavoured bisque. The Mint Tea serves to balance out the strength of the main course, but we would have preferred the tea with a boost of rum to fully appreciate this wonderful Friday afternoon. Crudités of carrot, cucumber and red radish are an appreciated light addition served with a delicious house made hummus.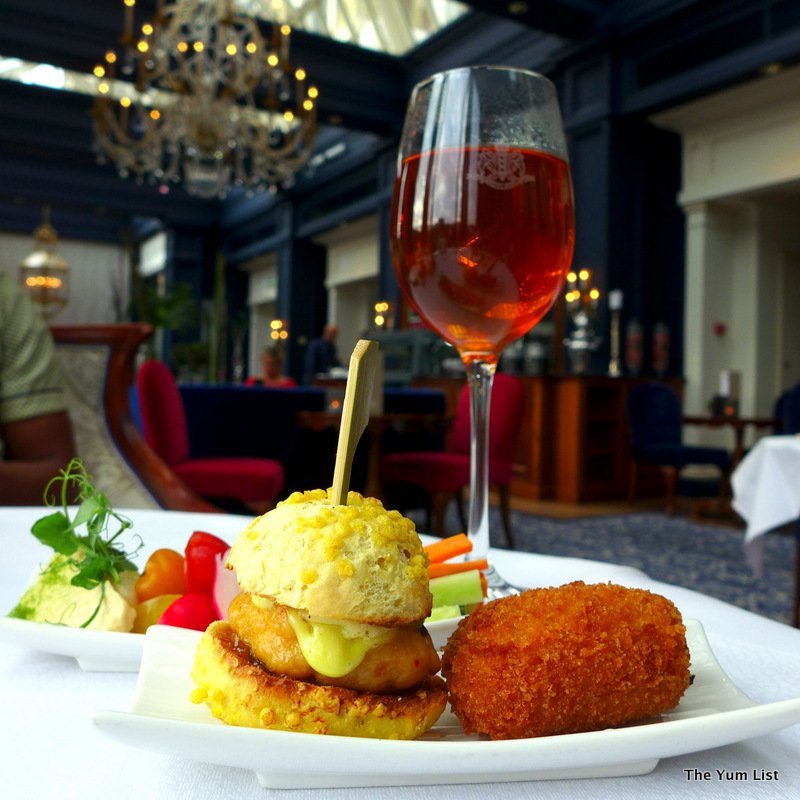 Warm vanilla and lemon scones are coupled with orange and lemon curd in dessert. You know I'm a fuss with my scones, and these, I can testify, meet my high expectations. I need to be fast to get my share of the creamy tart lemon curd though as I see hubby's smile widen from ear to ear upon first sample. The chocolate brownie is superbly dense, rich and moist and we love the mocha cream and whisky caramel fudge cubes as topping. The final cocktail makes us want to linger all evening, supping and soaking up the splendid surrounds. Grand Marnier "Centenaire" is served on an ice ball made of oolong tea, and as the sun slowly fades, the ice gradually melts and we give thanks for a magnificent opening to our weekend in Amsterdam.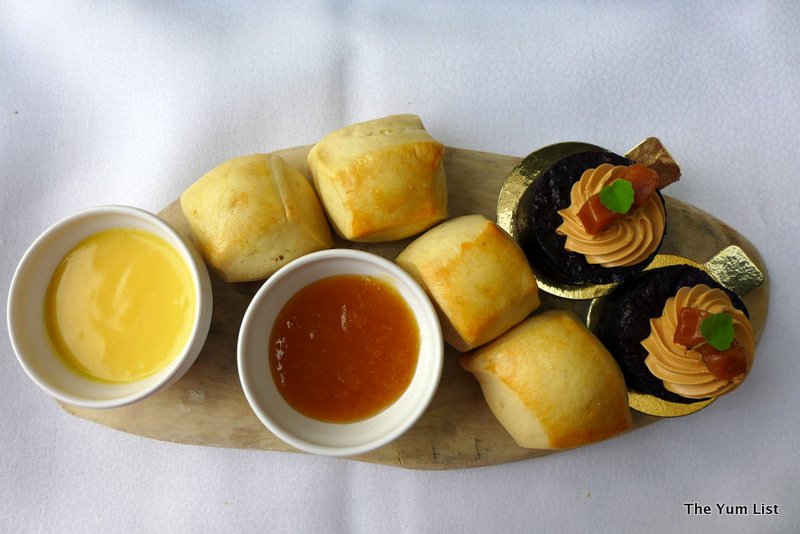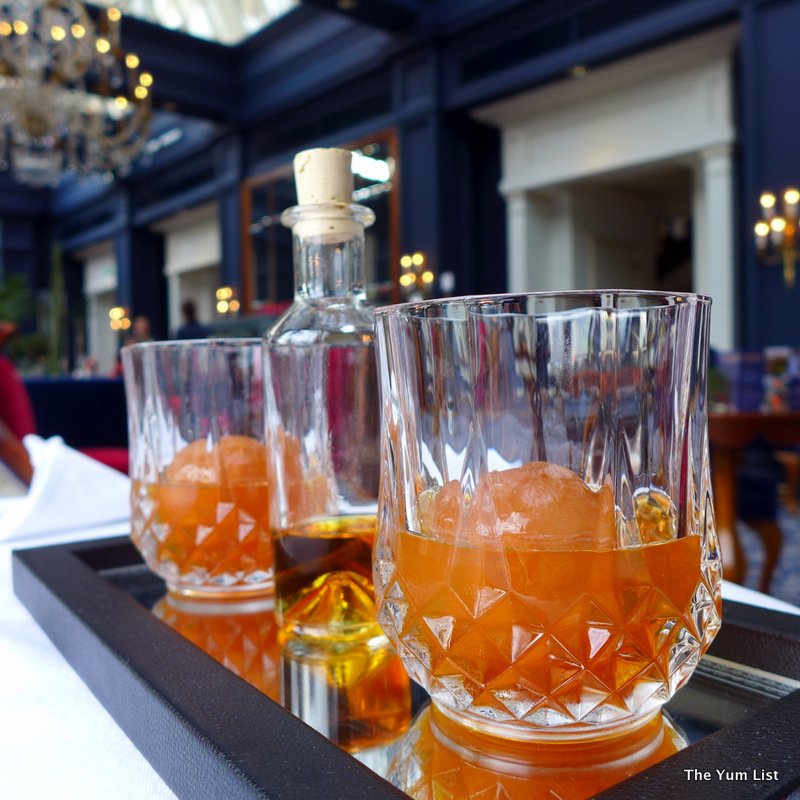 Late Tea is available every Friday between 6 and 8pm, at the price of EUR 52.50 per person, or EUR 42.50 without alcohol. Reservations are strongly encouraged.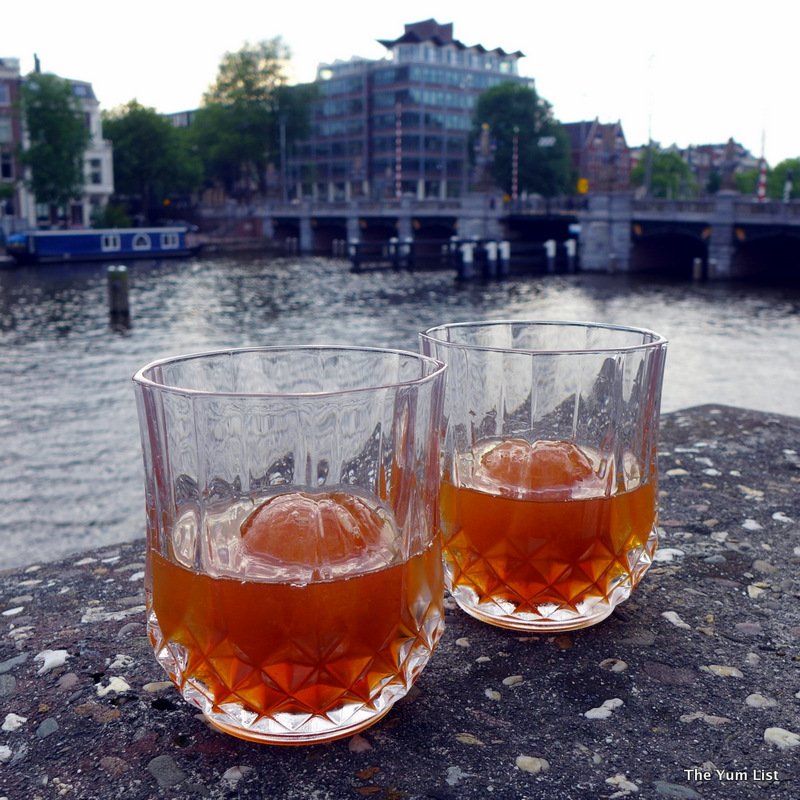 Reasons to visit: fabulous way to end a working week and to kick off a fun weekend; beautiful views; exceptional service; loved the beetroot and mackerel macaron, Carcadet Champagne Cocktail, and The Grand Marnier Oolong Fancy Cocktail.
InterContinental
Amstel Amsterdam
Professor Tulpplein 1
1018 GX Amsterdam
Netherlands
+31 (0)20 520 34 96
[email protected]
http://amsterdam.intercontinental.com/en/