Described as serving up "uncomplicated European flavours with a Dutch edge," the Sunday brunch at Bluespoon, Andaz Amsterdam is exactly what we were looking for to while away a pleasant Sunday afternoon.
For the very reasonable price of 39 Euro (49 Euro with a glass of cava included), we find ourselves in an inspirational setting. Both hubby and I appreciate creativity partnered with a little quirkiness, and at Bluespoon we get not only that, but charming green surrounds to boot.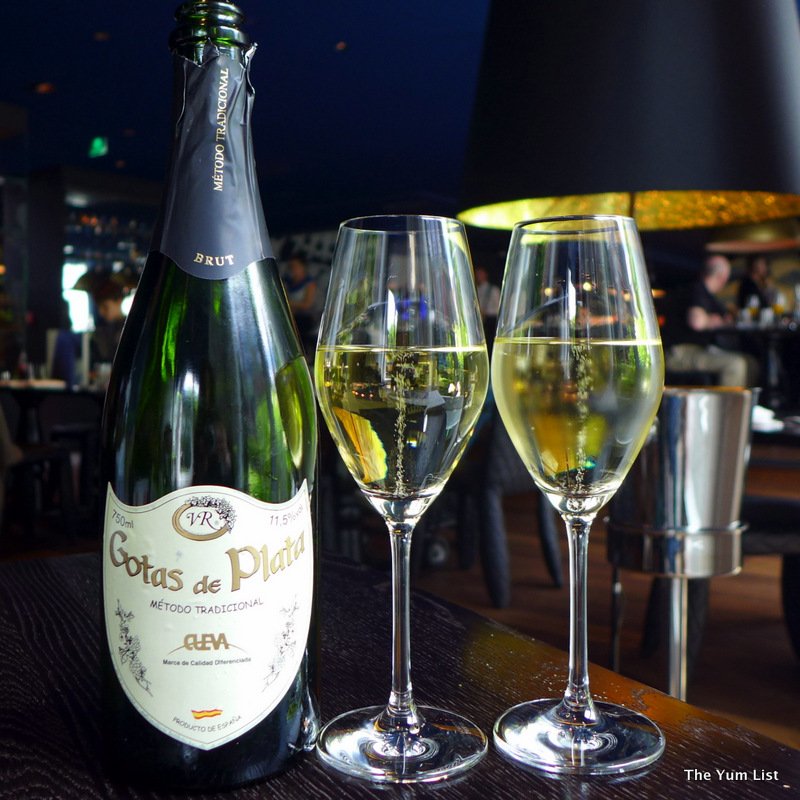 The lobby entrance is marked with a trio of giant bells that draw the eye upwards to gawk at an enormous mobile strung with circular forms and lights reflecting off the glass boxed roof. Bluespoon is just beyond, enclosed in glass walls looking out onto "Alice in Amsterdam" influenced gardens. See photos below to understand what I mean.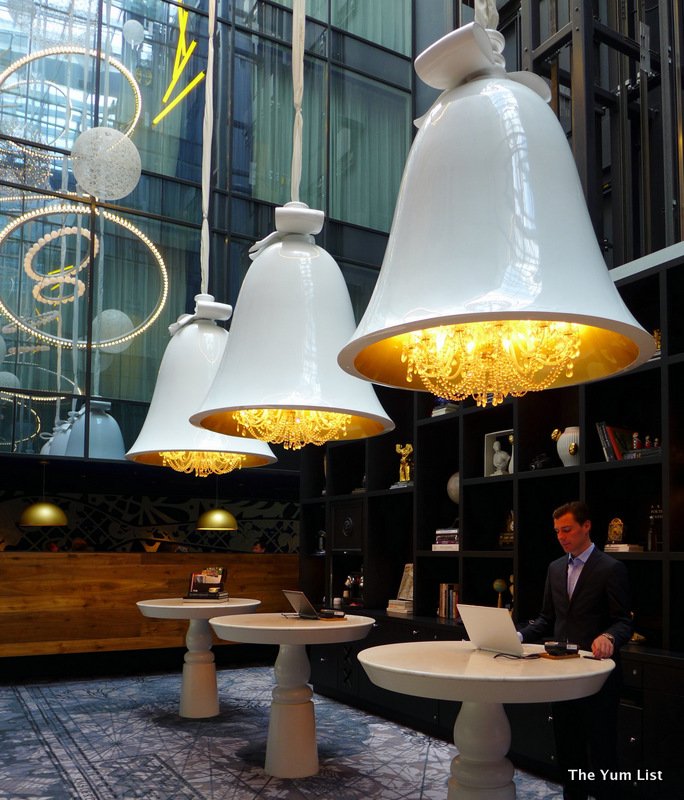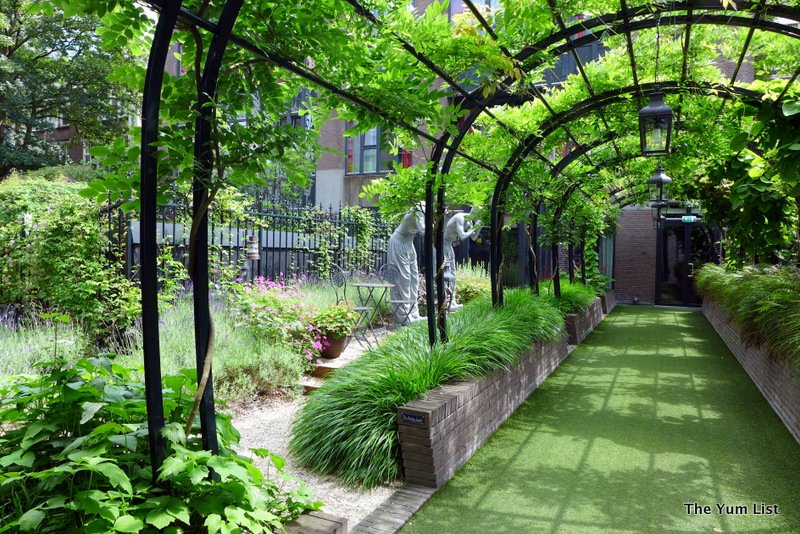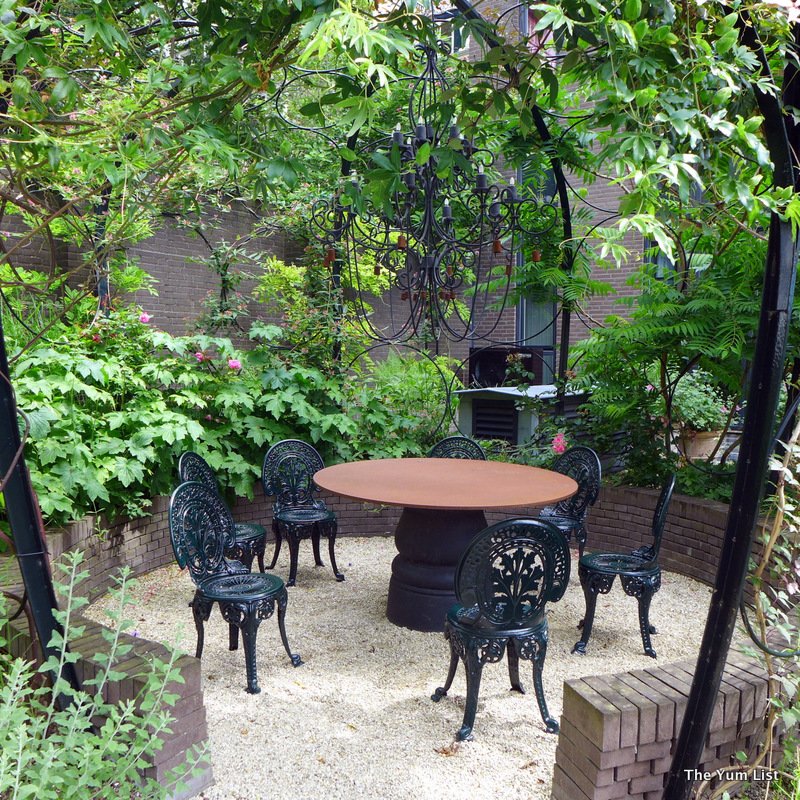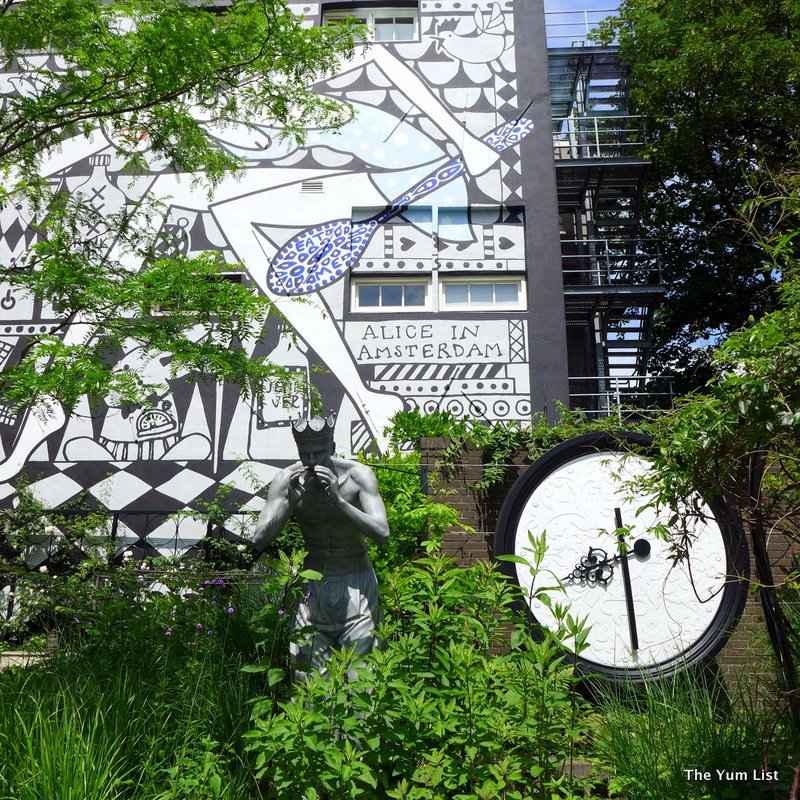 The Sunday brunch includes a salad and appetizer buffet, one dish from the a la carte menu, a dessert table and a free flow of coffee, tea and fresh juices.
The open kitchen concept really means dishes are displayed right there in the kitchen. There's no barrier between guests and the chefs. The kitchen crew buzzes around between stations and the food is literally set upon the kitchen counters. It all looks fabulous and it's hard to know where to start: the rainbow of salads, the mouthwatering selection of pastries or perhaps the jaw dropping display of charcuterie and cheeses? We attempt it all.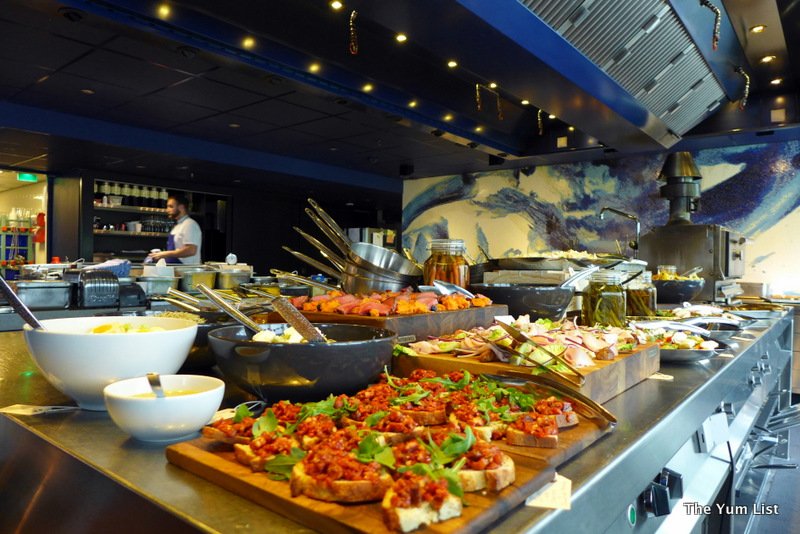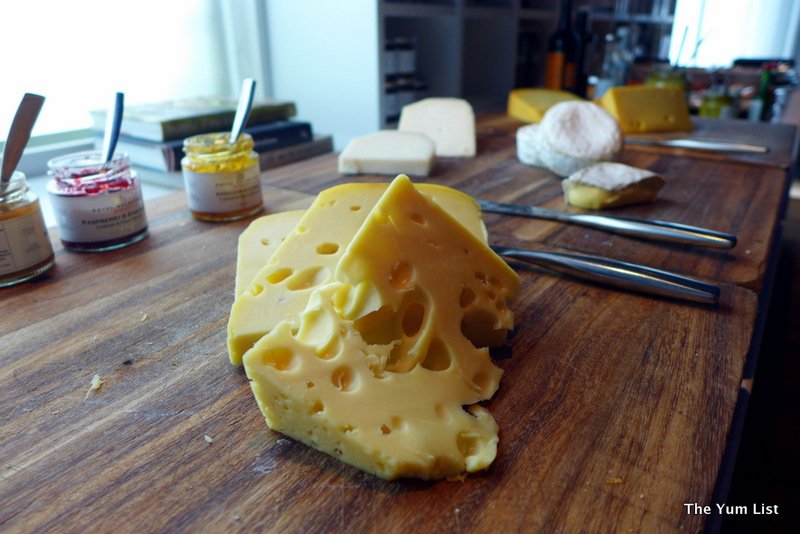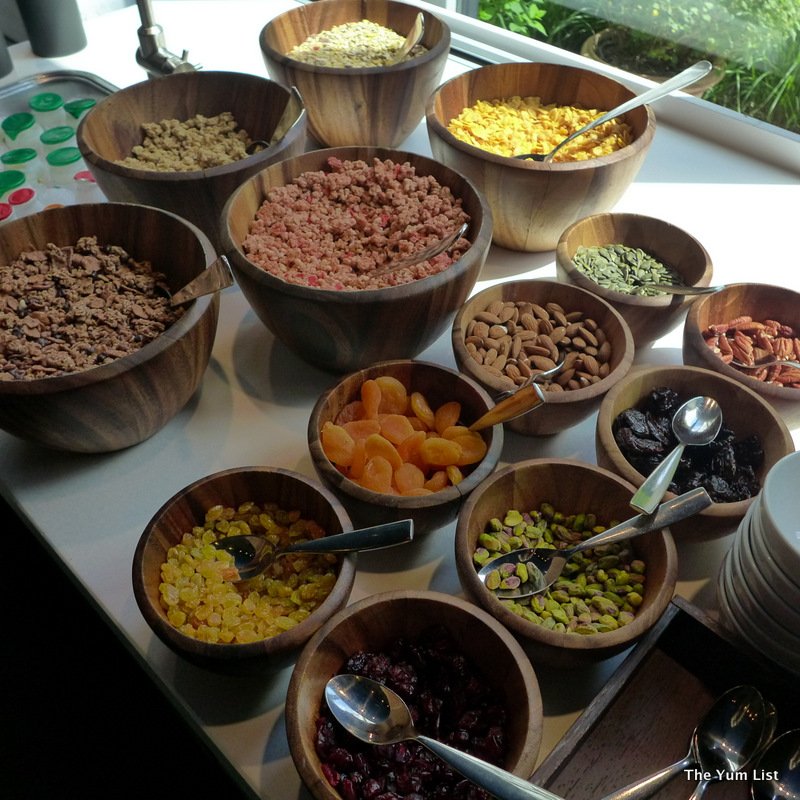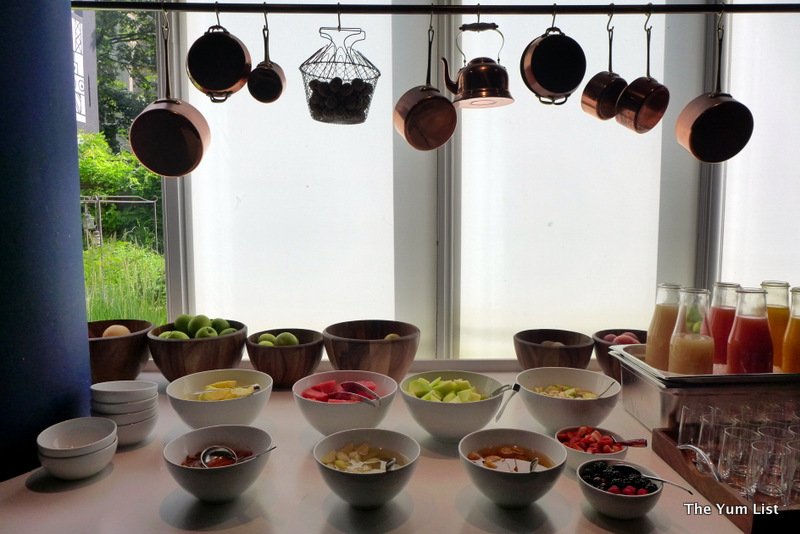 We're fortunate it's the 'new herring' season in Amsterdam and so with fish fresh out of the ocean, we deem that, coupled with a sprinkling of diced red onion, one of our favourites. It is hard to prioritize our loves however as the cheese and cold cuts are excellent, as are the extensive range of house baked breads, and assortment of crisp fresh salads.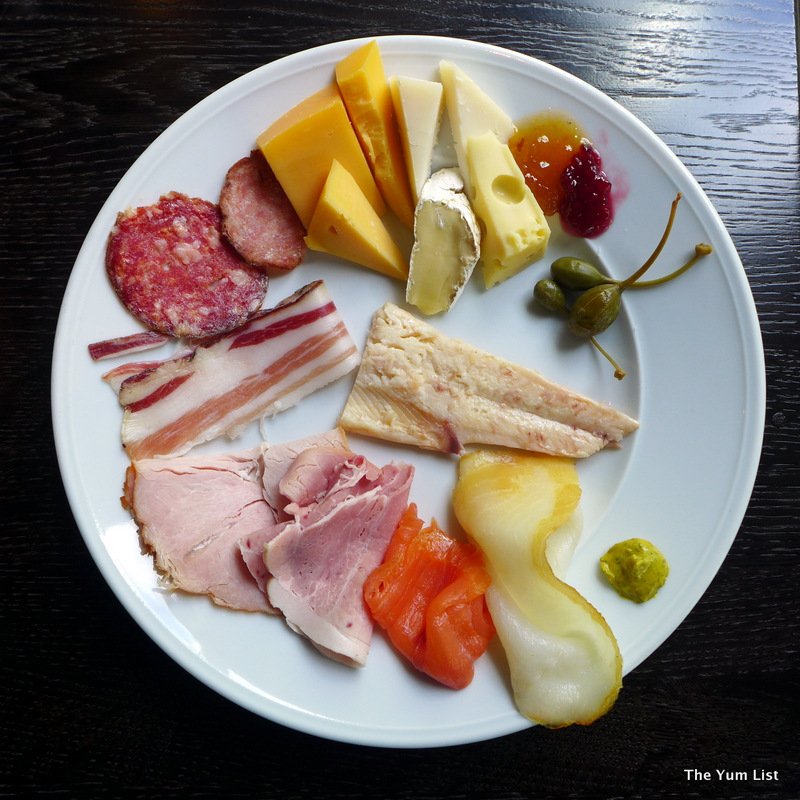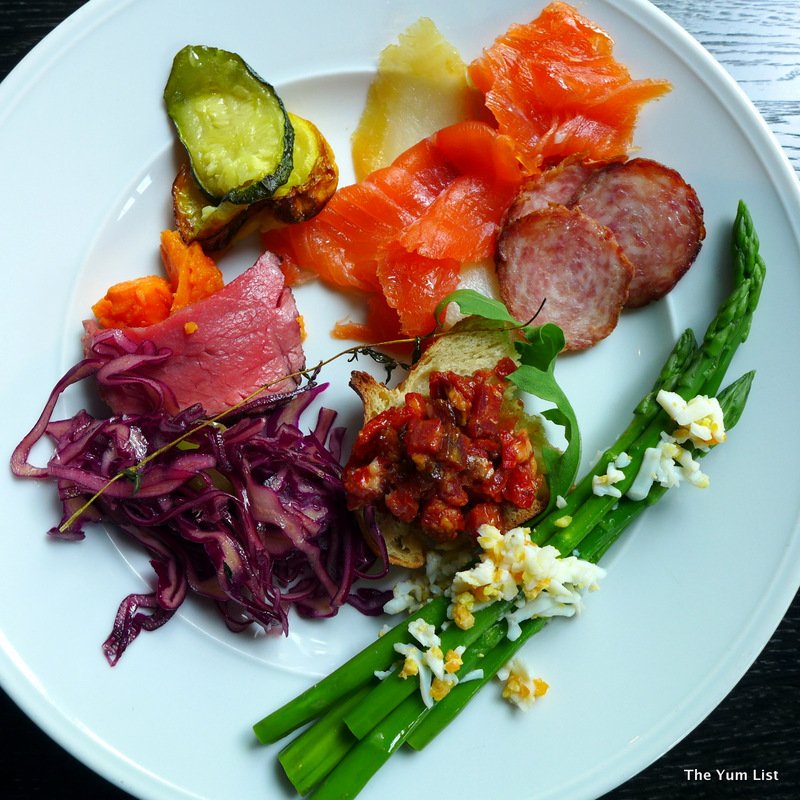 There's more than a handful of a la carte dishes from which to choose, and seasonally inspired dishes include poached eggs Florentine, smoked salmon sandwich, spaghetti vongole, and the classic Amsterdam hotdog. After much debate we go with the Catch of the Day, and the Sunday Roast.
My fresh catch is a plate full of plump tiger prawns lightly pan friend with butter and dill. Mixed herbs are aplenty on the side and a delicious Hollandaise sauce is there for the dipping. Hubby's roasted rib eye is an enormous portion and the juices from the just cooked meat glisten in the sunlight. Mashed potatoes and ratatouille provide ample accompaniment.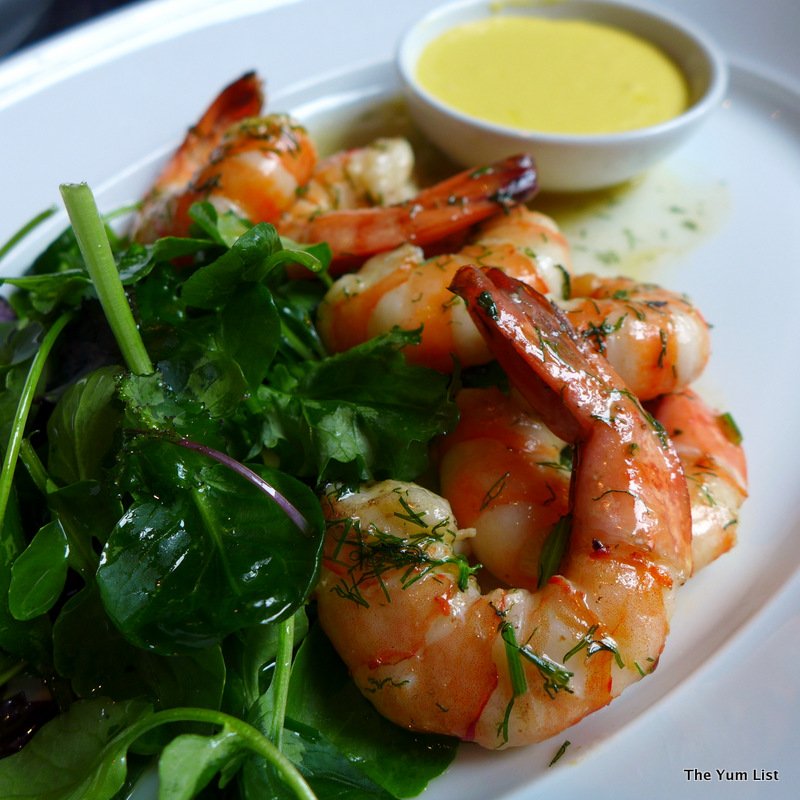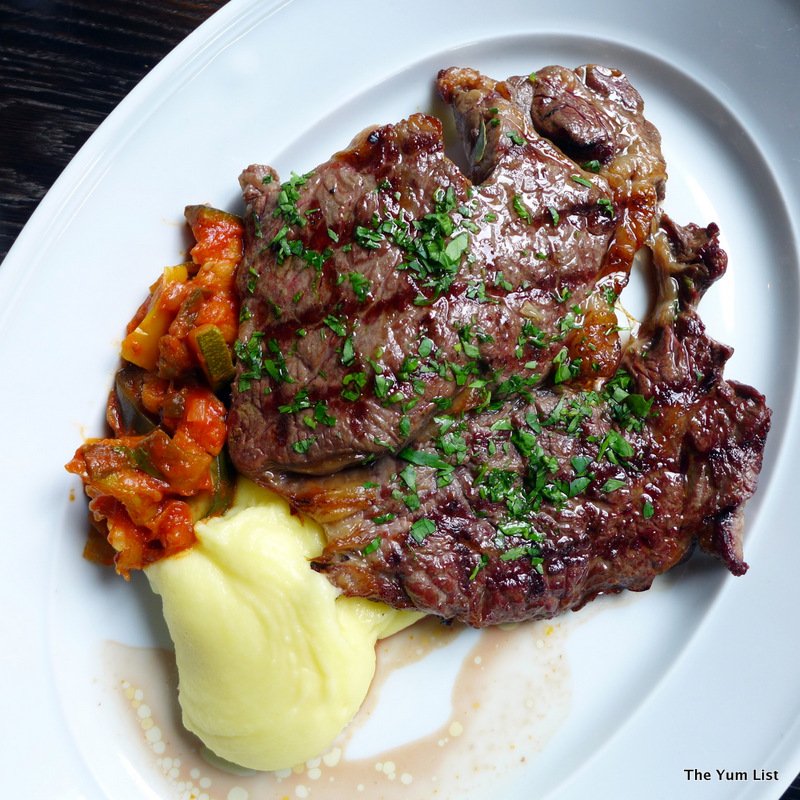 When it's time for desserts, we as usual pretend to moan that we have no more space left for sampling. Of course when we lay our eyes on the spread we end up with the equivalent of another entire meal on our plates. The display has clearly been formulated by a dedicated pastry chef, and the sweets selection is of high quality and impressive in variety. Hubby swoons over the velvety flan, and I scoop up bowls full of vibrant summer berries. My attempts to be reasonable however are all lost when I spy the lemon meringue pie. Cushioned with a thin pastry base, packed with creamy tangy lemon curd, and smothered with a silky layer of beaten eggs whites, it's worth every single calorie.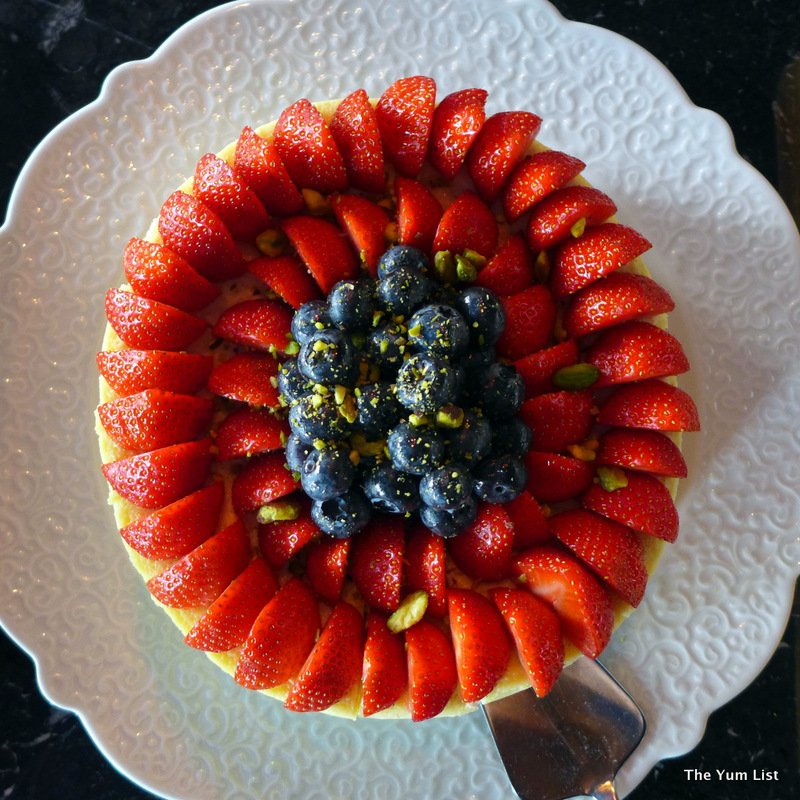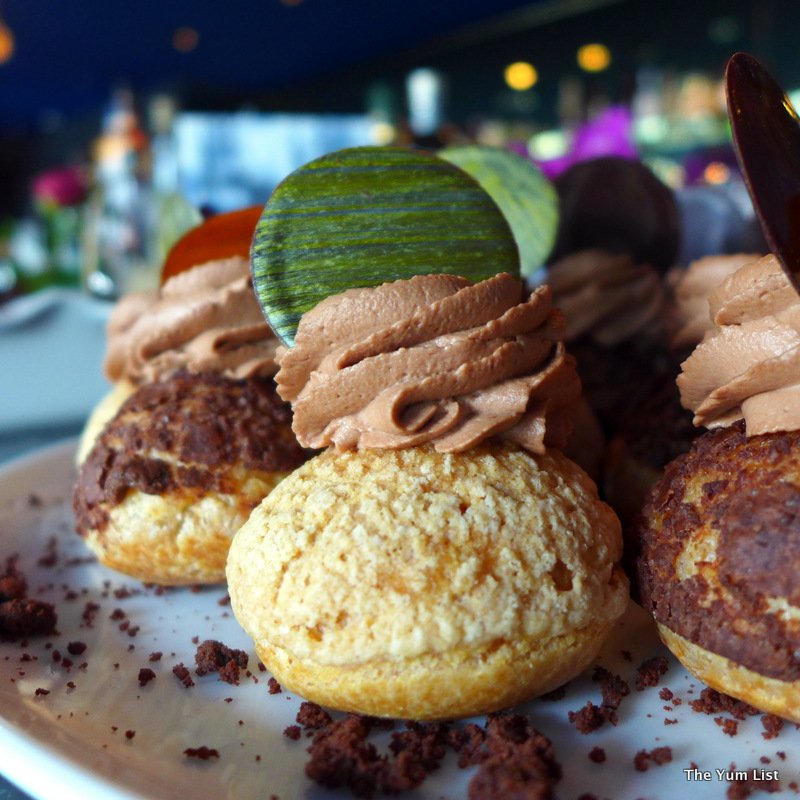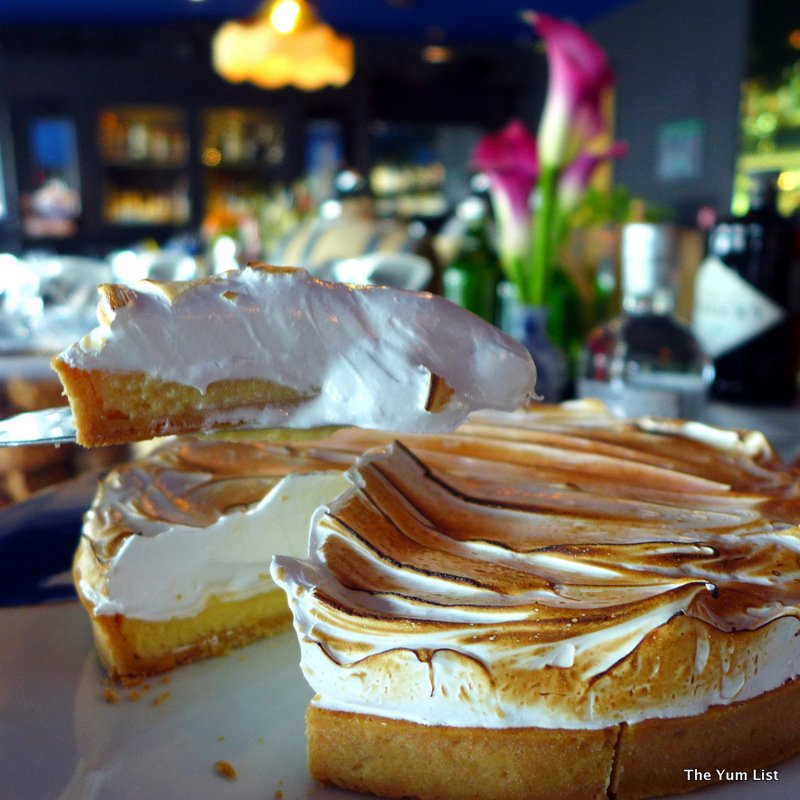 Brunch is available every Sunday from 12 noon to 3pm and is priced at 39 EUR per adult, 19.50 EUR for children aged between 6 and 12, and complimentary for children under the age of 6 (up to 3 children). Top up to EUR 49 per person and receive a welcome glass of cava to kick off the experience.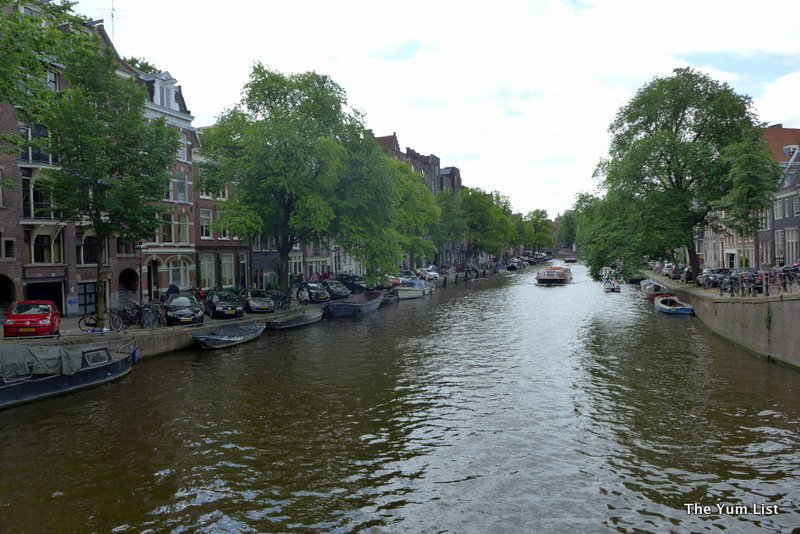 Reasons to visit: alluring and fun atmosphere; excellent value for money; friendly and professional service; high quality ingredients put together simply and deliciously.
Bluespoon Restaurant
Andaz Amsterdam
Prinsengracht 587
Amsterdam, Netherlands, 1016 HT
+31 (0) 20 523 1234
http://hyatt.com/corporate/restaurants/Bluespoon/en/Home.html