Words: Kirsten Durward   Photos: Monica Tindall
Stylish new Restaurant Le 7, named for its position on the seventh floor of La Cité du Vin offers dramatic views of Bordeaux and the Garonne River. The fresh avant-garde stylings of black and cream are enhanced by the vibrant light streaming through the floor to ceiling windows that form the 'walls' of the establishment. Restaurant Le 7 presents a simple menu based on seasonal regional produce, and each day showcases a different 'plat du jour' and signature tasting trio. As befits the location, the wine list boasts more than 500 options from over 50 countries. With space for 70 diners inside and 30 on the terrace, Le 7 looks set to become a popular entertainment venue for private and special events.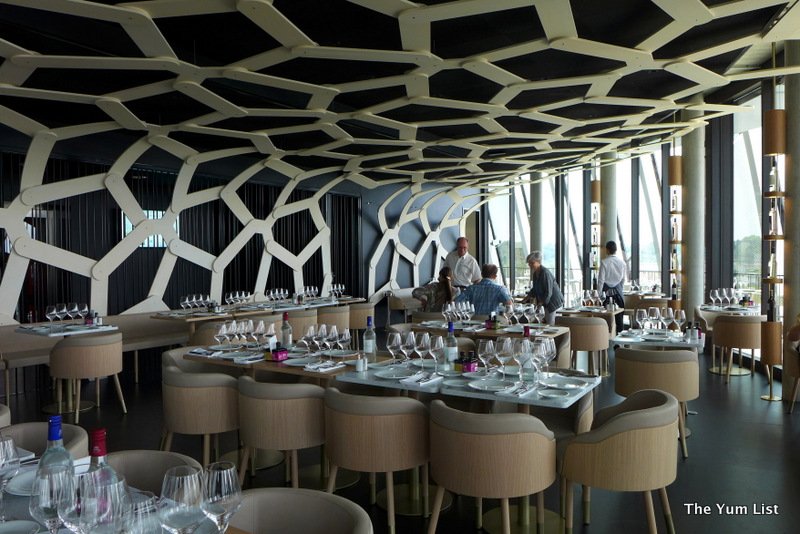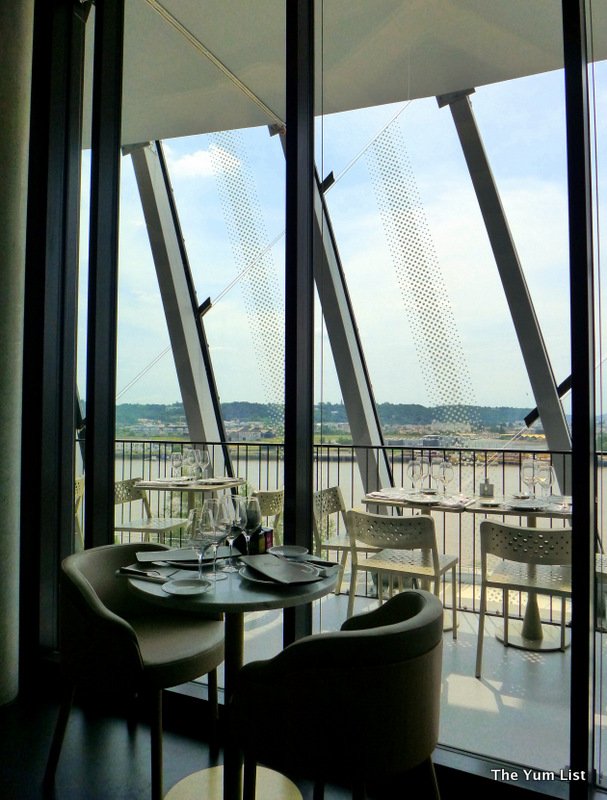 Our gorgeous sommelier, Jimmie, who hails from Korea, recommends us to start with a regional cocktail Lillet (EUR 8) and we are very glad she did as this charmingly refreshing aperitif is a wonderful treat for any afternoon. The white version of the regional specialty liqueur is topped up with champagne and adorned with fresh fruit. Delightful. And we make a note to discover more about Lillet.  Those interested should also visit www.lillet.com/intl-en/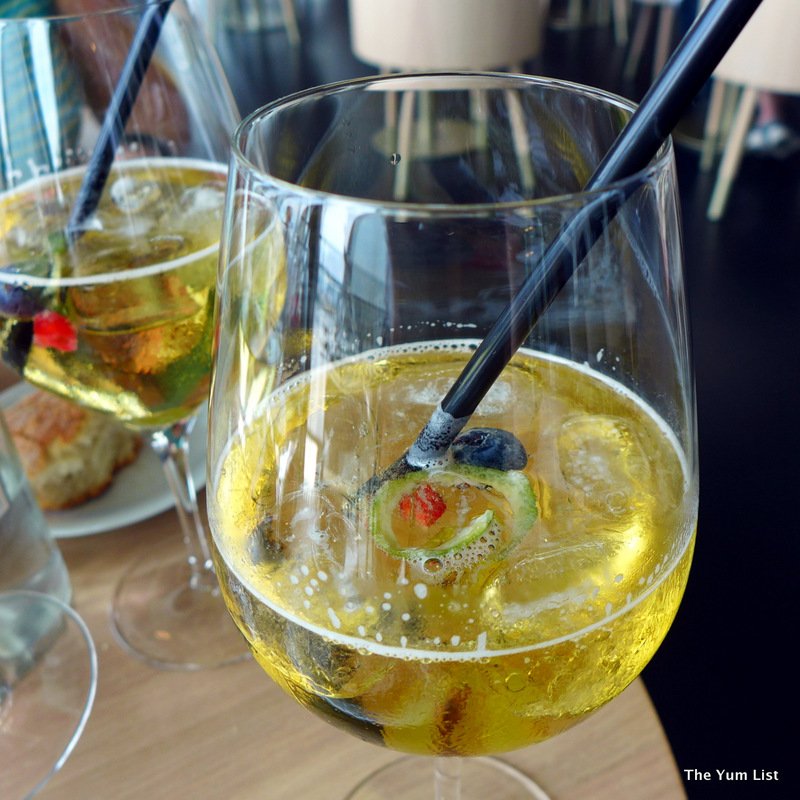 There are four small dishes offered 'Pour la degustation et la decouverte' of which I try Le Thon Navarre (EUR 12). Marinated in virgin olive oil the tuna is then lightly seared and served with a confit of piquillos and a tartare of courgettes, I find the dish to be quite plain, but the ingredients are extremely fresh to taste with sun-dried tomatoes and tiny olives adding a little interest. I'm glad of the accompanying glass of Fumes Blanches Sauvignon Blanc Cotes du Gasgogne (EUR 4.50) with a lot of citrus on the nose. This is a quintessential bright Sauvignon Blanc that benefits from the chalky soil of the Gascoigne region.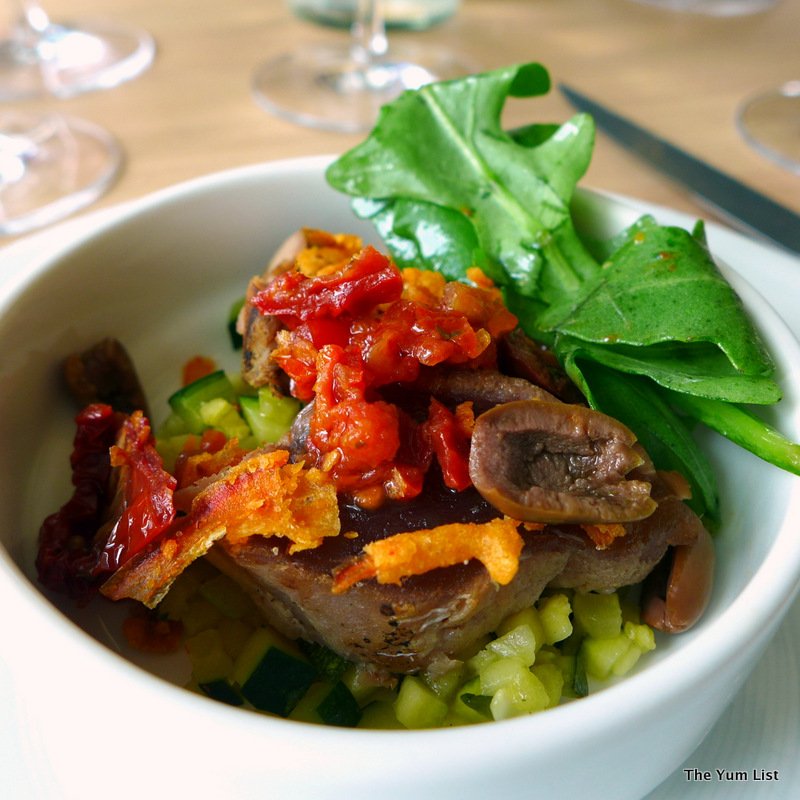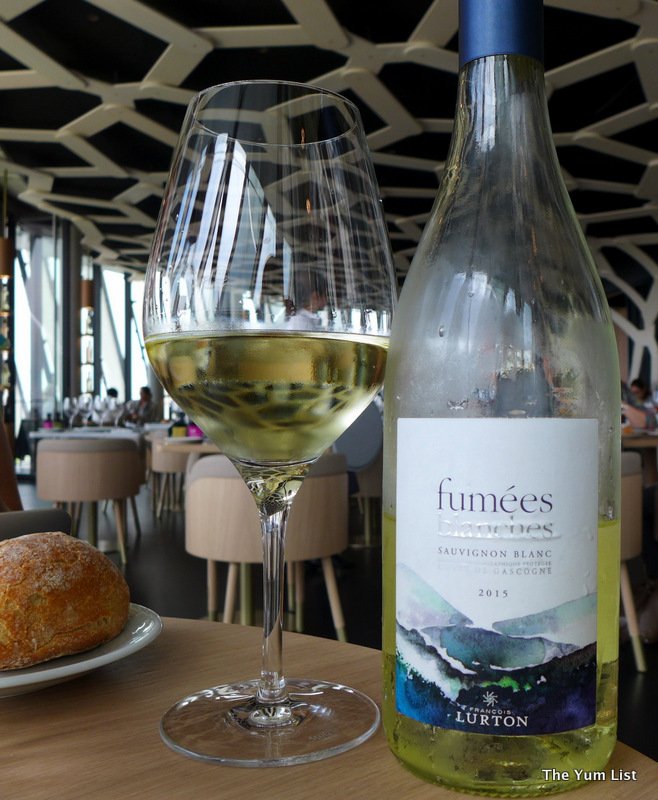 Monica does better from the Entrée choices, selecting Jardinet de Tomates Multicolores Burrata Legerement Fume Emulsion Florale (EUR 10). We struggle to find the smoky notes but enjoy the stretchy texture of the creamy burrata, adorned with a basil pesto and a few sweet pine nuts. A range of different green, yellow and red tomatoes complete this dish. She also delights in a glass of Campo Alegre Rueda (EUR 7), a more intense wine with notes of papaya and white blossom, and a little citrus tinge.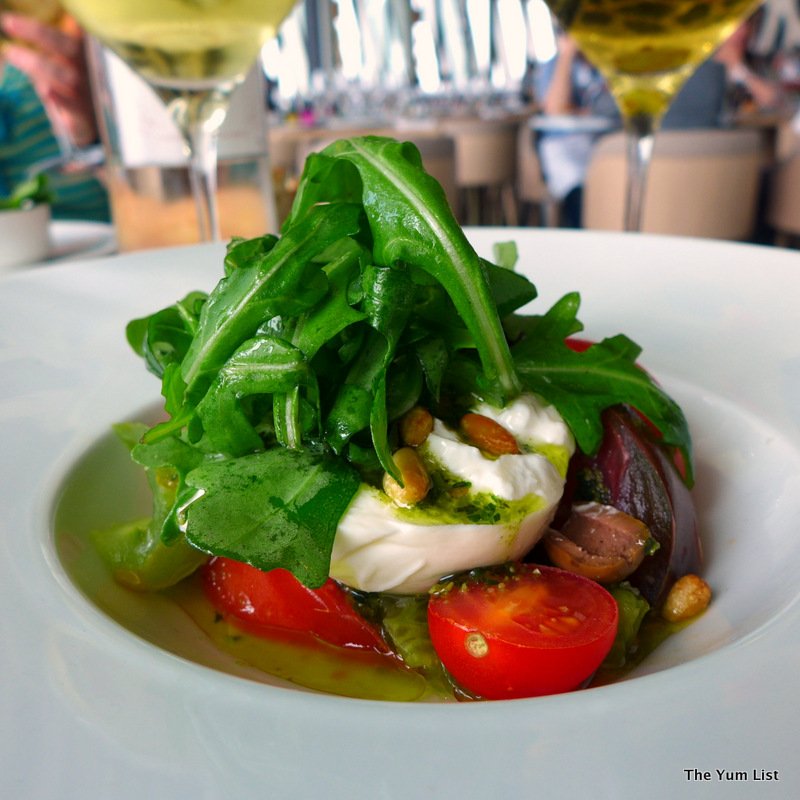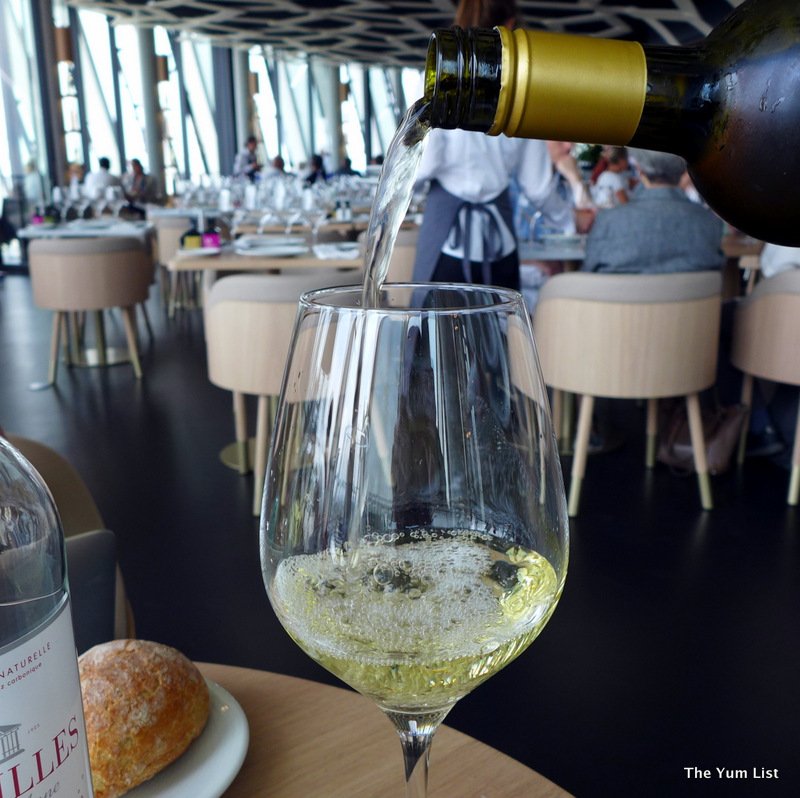 Sole Meuniere avec Legumes au Marche (EUR 28) is firm and tasty. The sole is thick and buttery, served up with plenty of fresh crunchy broccoli and cauliflower. I adore the scatterings of tiny flavourful forest mushrooms while Monica enjoys the boost of flavor added by sun-dried tomato. Chateau Dudon is quite well known for Sauternes, but today we taste the Bordeaux Blanc (EUR 4) which is a blend of 80% Semillon and 20% sauvignon grapes, with slightly sweeter notes that complement the fish nicely.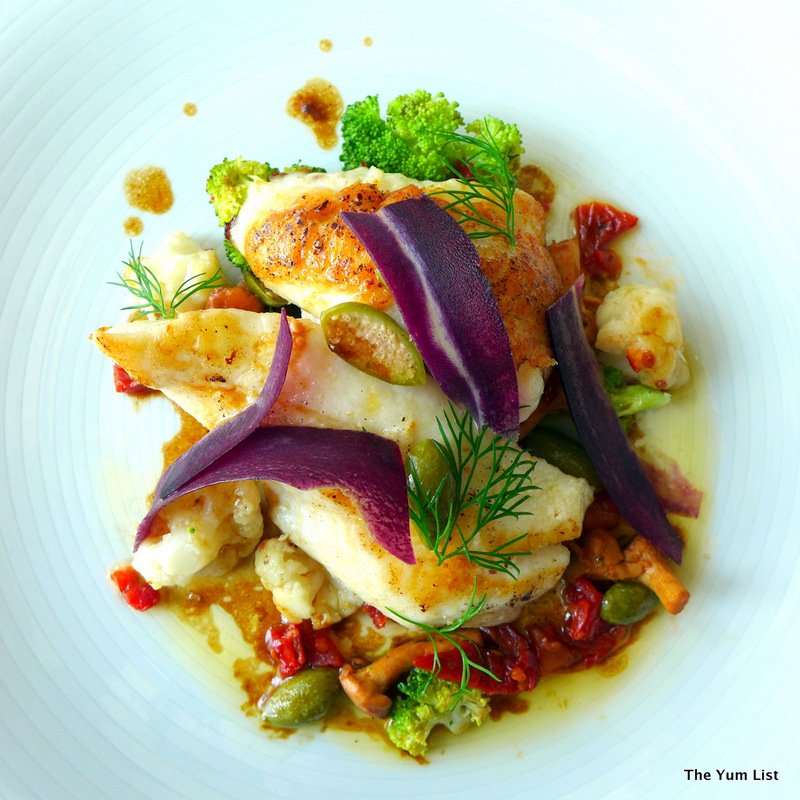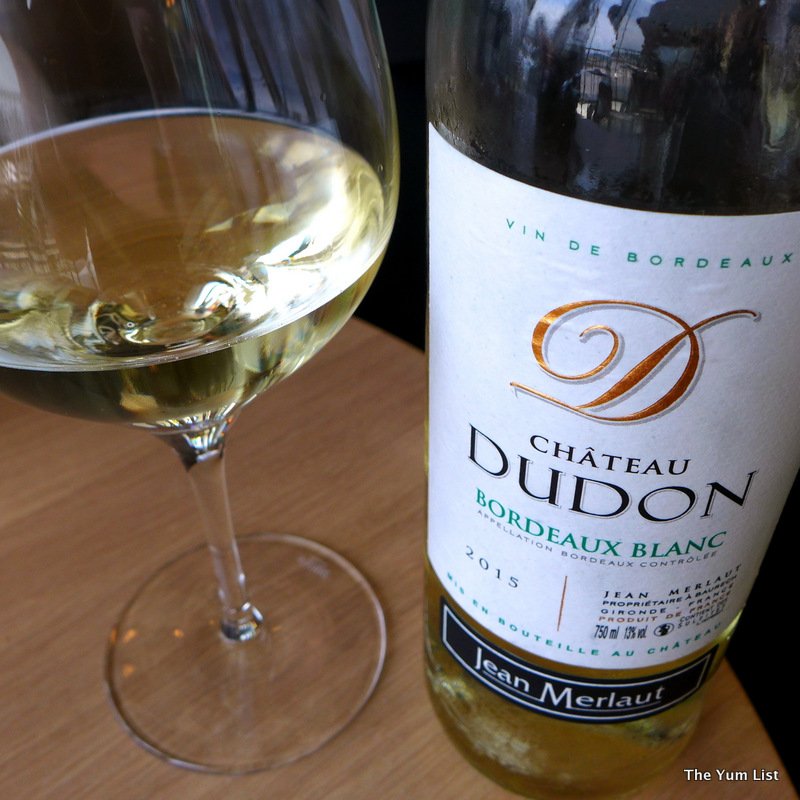 Supreme de Volaille Fermiere Rotie (EUR 28) proves to be a prettily presented breast of organic chicken. Again surrounded by crunchy vegetables, I enjoy the rich jus and roasted flavours, but would have wished the chicken to be slightly less cooked. It is a filling portion of fresh produce for lunchtime. The Altos Rioja 2011 (EUR 4.50) is a rather light accompaniment to the fullness of this dish, although I like the dusty Spanish notes.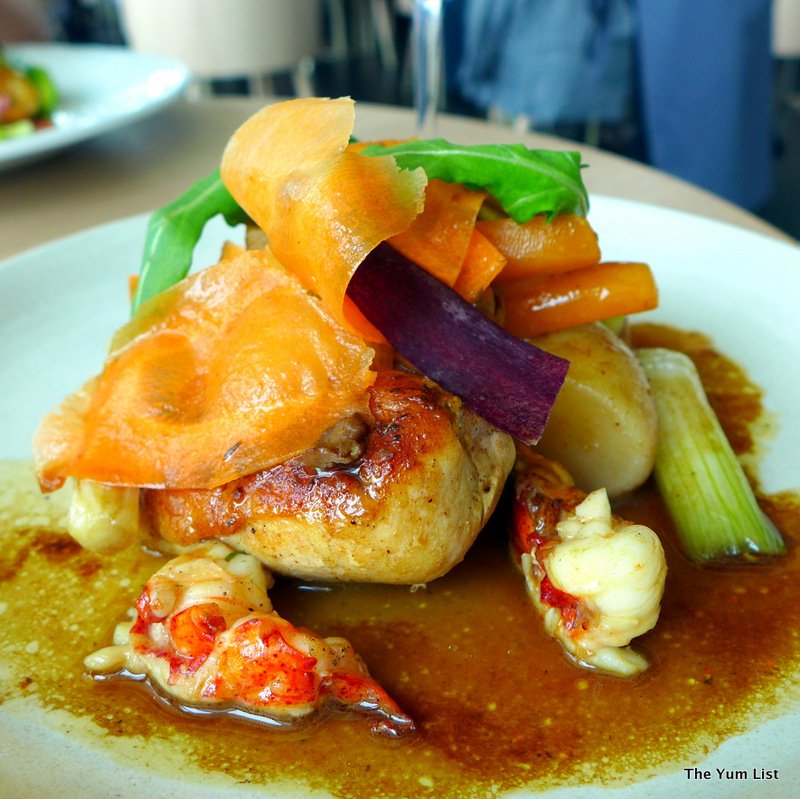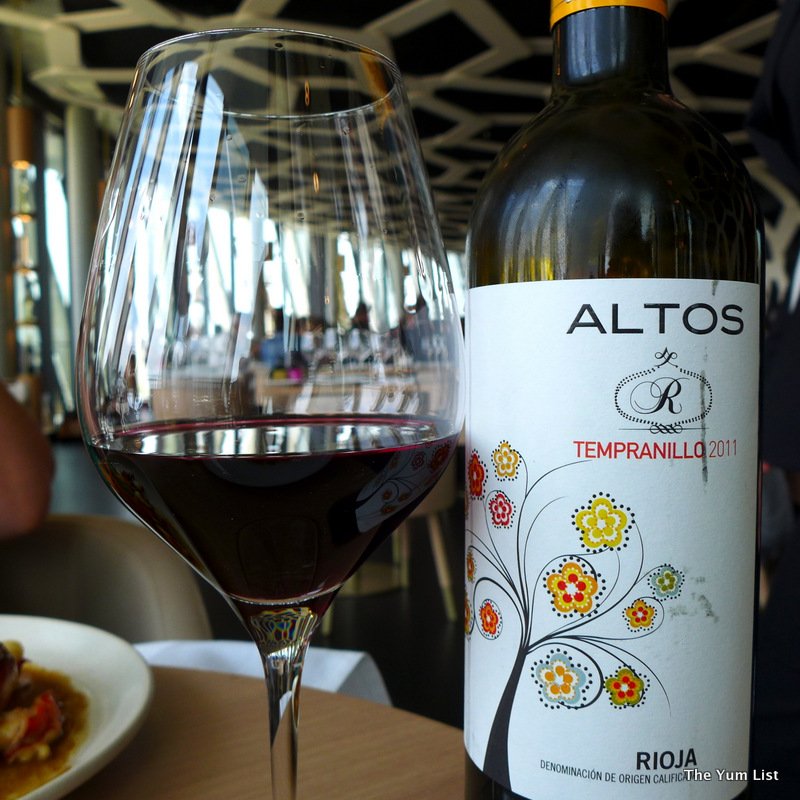 Our desserts prompt some discussion about the difference between une tarte and une tartelette. Une tarte is generally a large pastry tart, while une tartelette is a small one. However when the name of the dish is Tarte au Citron, (EUR 10) the smaller version retains the name. We love the lemon curd with tiny meringue and grated lime zest atop. It is silky and delectably citrusy and our favourite part of the meal. The Tartellete aux Fraise Cremaux Pralin (EUR 10) is a thick hazelnut paste topped with seasonal fresh strawberries. With dessert we sip on the locally produced Domaine du Fortunet Bordeaux Blanc 2014 (EUR 4.50).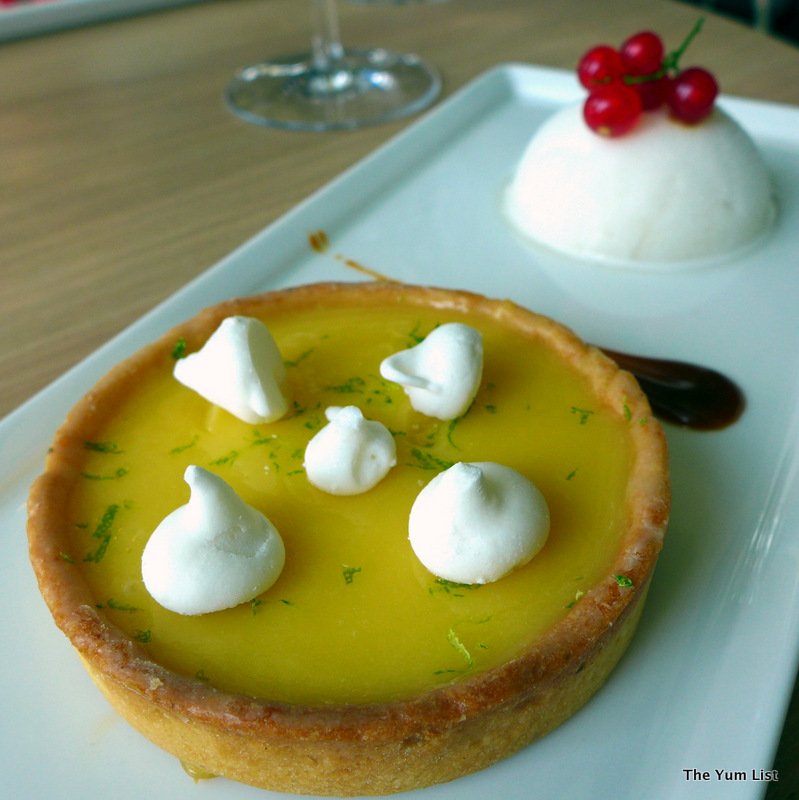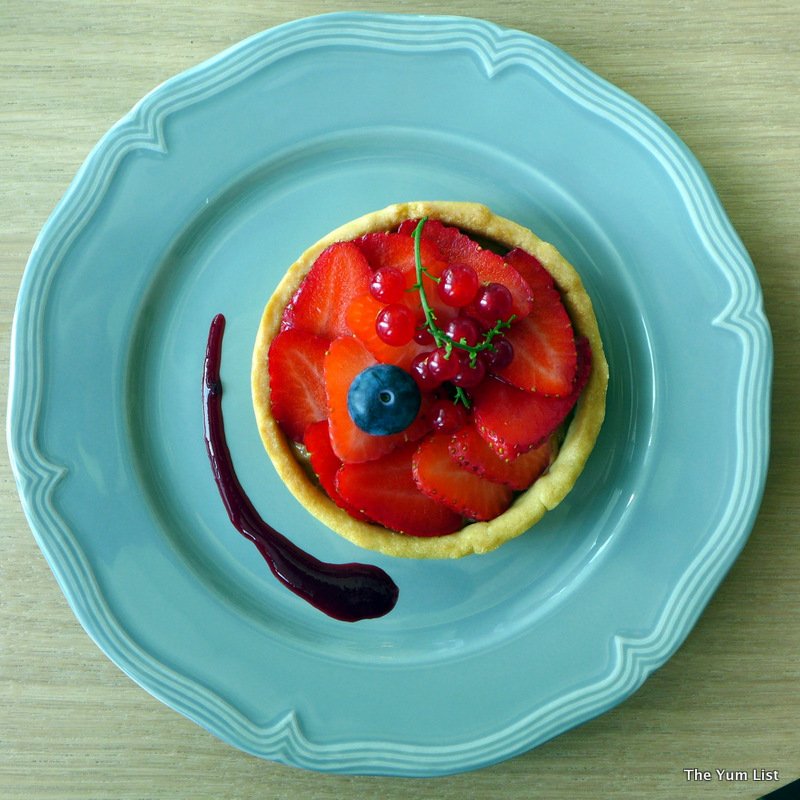 We are intrigued with the coffees on the menu and decide to try two different options.
Le Café Gourmand (EUR 10) is described as 'espresso avec petit fours'. What arrives is a rather grand and generous display of a strawberry sorbet and a very fudgy chocolate brownie style cake with a little fresh forest fruit on the side. Quite filling and would adequately serve as a full dessert. Le Café Gascon (EUR 12), on the other hand is a simple sip, which showcases the regional speciality Floc de Gascogne, a rather sweet strong liqueur made by blending barely fermented grape juice with Armagnac brandy.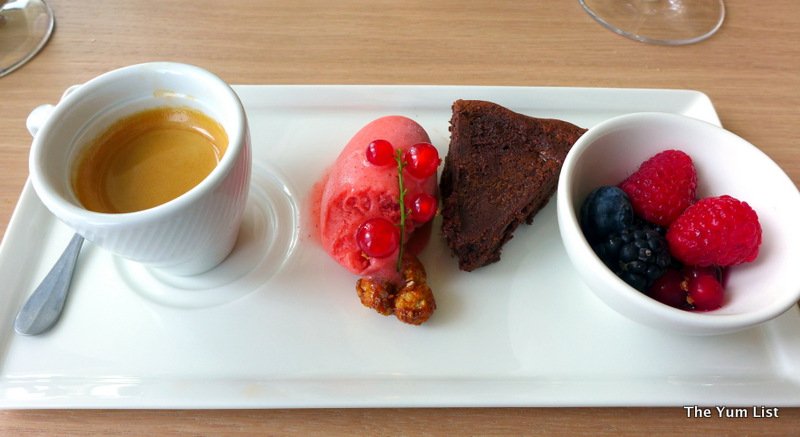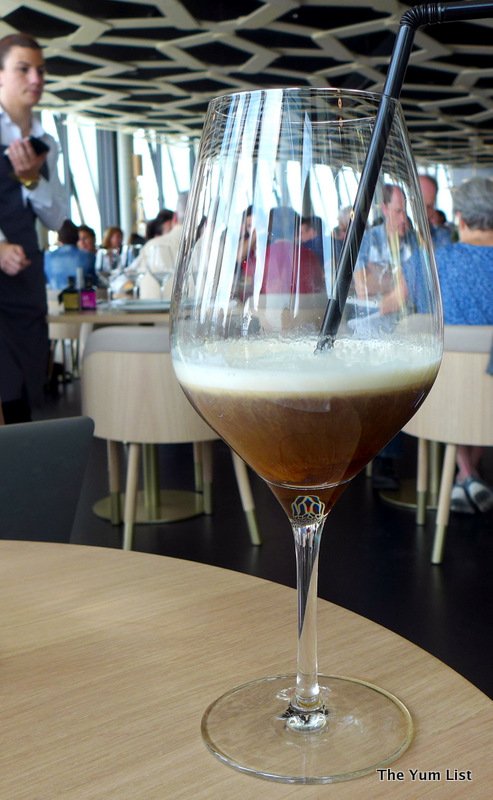 Reasons to visit:  Panoramic views; fresh regional produce; excellent range of wines; easy to combine with visit to La Cite du Vin.
Restaurant Le 7
7th Floor, La Cité Du Vin
134 – 150 Quai de Bacalan
33300 Bordeaux
France
+33 5 6431 0540
www.le7restaurant.com/
Open: Monday to Sunday 9.30 a.m. to 11 p.m
Bookings recommended